5 LA Landscapes That Make the Perfect Backdrop for Photographs
November, 15 2021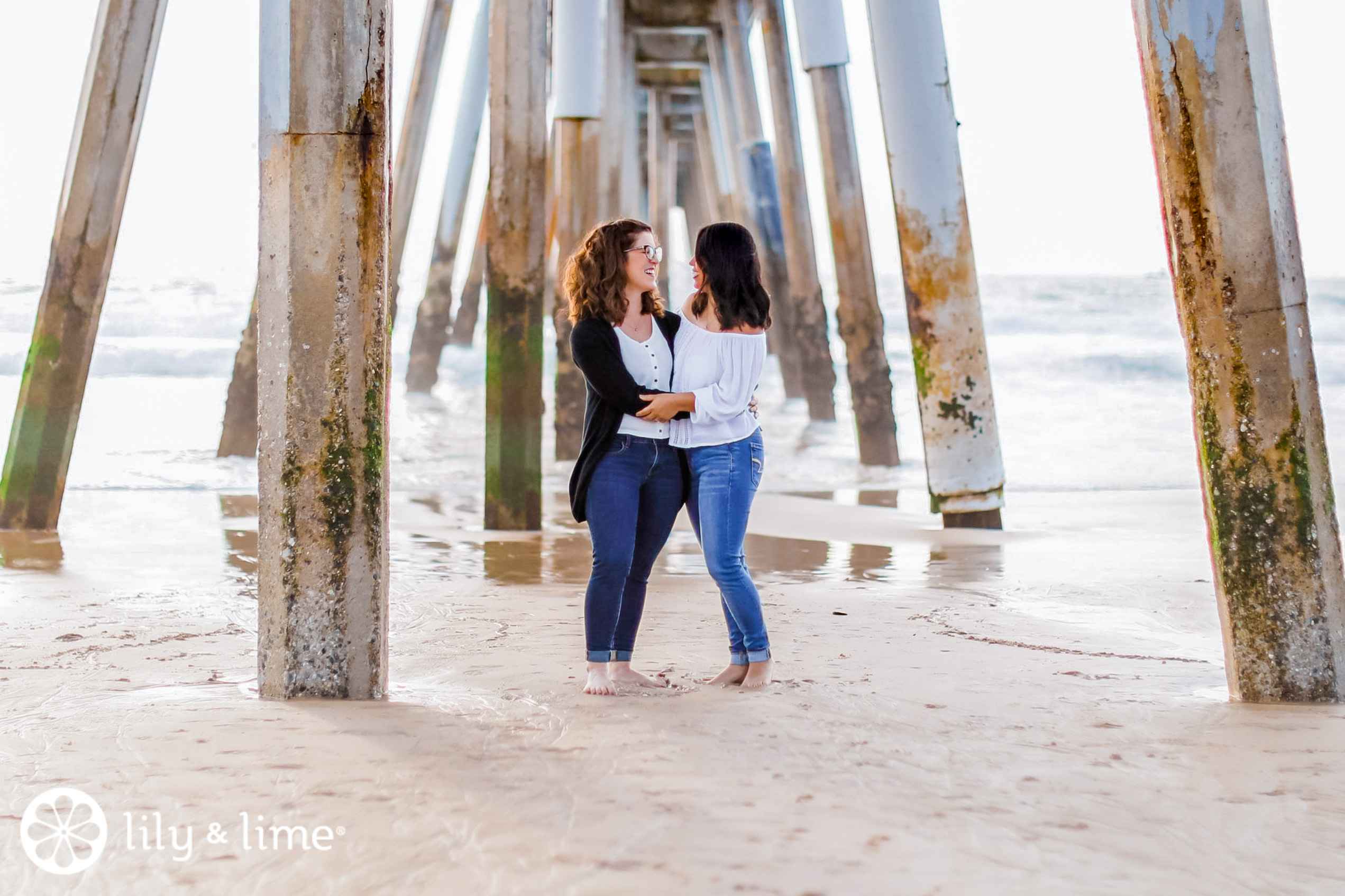 A pretty picture can say a thousand words when all the letters of the alphabet fail! It not only captures the perfect moment in the fold of time, but it also tells a story, inflicts emotions, and brings in nostalgia! Life has a way of passing us by way too fast, so it is encouraged that we take more and more pictures every day, and capture the scattered moments of life in perfect pixels. From the first birthdays to weddings in the family, from picnics to annual trips, from graduations to Christmas cards, everything needs to be caught in pictures, because one day you will want to look back at your life and these pictures will save the day tomorrow by saving the memory today! From the way your loved one looked at you as you walked down the aisle, to the smile on your 5-year-old's face as he blew the candles off his birthday cake, you will want to remember it all. And the photo album or a box full of photo squares helps you do exactly that!
While selfies are always there, and it is always easier to pick up the phone and click those pictures yourself, getting professional photographers involved is probably the smartest way to go about it! Not only do professional photographers have an eye for the perfect poses and frames, but they will also be able to suggest perfect locations, props, and such. Also, having a professional on board means you can leave the stress to them and get snapped for a change! After all, it is your story, so what is the use of all these pictures if you are clicking them from the sidelines? Having a professional photographer will encourage you to partake, pose and be a part of the memory! The perfect professional photoshoot requires one to be mindful of many elements, from the outfits, the fitting props, and most importantly, the perfect backdrop to bring it all together! The perfect backdrop, being the part of the photograph, is the part of the story and can really set the tone for the photographs! If you are based in Los Angeles and are looking for the aesthetic spots for your professional photo session, take notes, because we come bearing options! With these spots in mind, You will never run out of options when it comes to the suitable locations for your perfect photo session!
Balboa Pier: The Balboa Pier at Newport Beach is a popular spot packed with conveniences nearby. Built along the beautiful shoreline, the Balboa Pier was constructed in 1906 near the Balboa Pavilion. This pier is open to fishing, and many visitors go towards the Peninsula to enjoy the views of surfers surfing through the enormous waves of the ocean. There are many bustling restaurants nearby at the end of the pier as well as at the intersection of Balboa Boulevard and Main Street. One of the most visited places of Los Angeles, the Balboa Peninsula is a crowded place that can make it difficult to find street parking conveniently. There is a Peninsula Park located just a few steps away from the south of the pier which is a great place for relaxation along the long sandy beach. Romantic, and full of panoramic views, Balboa Pier can be the perfect spot for your professional photo session!
Marina del Rey: One of the dreamiest coastal getaways of LA, the Marina del Rey is a seaside community with an eponymous harbor which is also a prime boating destination and water recreation recluse! From paddleboarding to your breakfast area to getting soaked in the marina's mesmerizing sunsets and sunrises, the scenic Marina del Rey is filled with picturesque coastal spots with a side of fresh ocean breezes. Whether you are fond of sunrise yoga sessions, or want to experience the wind in your sails while parasailing in the turquoise waters, or go for a dining cruise under the star kissed skies, this North America's largest man-made small-craft harbor is packed with almost everything one can imagine. Just the perfect spot for some jaw-dropping waterside photographs!
Kenneth Hahn State Recreation Area: Located at the 4100 South La Cienega Boulevard in Baldwin Hills, the beautiful and scenic Kenneth Hahn State Recreation Area is a large space that is packed with six restrooms, a community center, four administrative offices, and a small meeting room, that is managed by the Los Angeles County Department of Parks and Recreation. Sprawling with native coastal sage scrub habitats, landscaped areas for picnic spots, beautifully landscaped lawns, fishing lakes, and quaint little lotus ponds, along with 5 miles of winding trails, it is a natural paradise for the Los Angeles residents to take some time out of their busy schedules and unwind in the lap of nature. A recluse in the mayhem, this is the perfect spot for some adorable scenic photographs filled with greenery and bucolic allure!
Downtown Riverside: Located 60 miles east of Los Angeles, the Riverside in California is a city that is located in the Inland Empire metropolitan area. It is also a part of the Greater Los Angeles area and is the 58th most populous city in the US. Featuring Southern California's first polo field and golf course, the Riverside houses more than two dozen nationally registered historic sites and more than 100 city landmarks. The flavorful history can be witnessed by taking a downtown walking tour or by visiting some of the historic museums like Mission Inn Museum, Riverside Metropolitan Museum, and Riverside City Hall. There is also the famous California Citrus State Historic Park featuring some of the world-famous oranges, lemons, limes, and grapefruit. This is the perfect place to take some classic and nature-filled pictures!
Paradise Cove Beach: Paradise Cove Beach in Malibu is a public beach with a privately owned facility by the same name. The entrance to Paradise Cove is clearly signed at the address 28128 Pacific Coast Highway. Featuring surfing boats, lounge chairs, and swaying palm trees, the Hawaiin-like beach is a scenic spot where one can smell the fresh ocean air and gaze at the beautiful blue Pacific Ocean with cocktails in hand. It is a lovely place that is filled with long sandy beaches and lifeguards, a private pier for clicking good photos, and clean facilities. The exotic Paradise Cove Beach has been featured in several Hollywood movies, and one can hike through the extravagant Malibu mansions and private beaches to reach the Little Dume Beach and Big Dume Beach in Point Dume State Beach. And this will make the perfect backdrop to your photographs!
The backdrop of a photoshoot adds character to your photoshoot and makes it uniquely you! Different backdrops come with different moods, and it is important to recognize first what mood you want to explore and exhibit in your images! While a historic building with classic elegance and tons of history to its name can be more suitable for a moody engagement shoot or a dark academia graduation portrait photography, a location with beautiful views and greenery can be perfect for a family photoshoot! And there is no set rule to this either! You can be guided by your personality and the feel you want to emanate, and the right location will communicate it beautifully.

There is something about a professional photoshoot that is just different from a selfie or a picture captured by a family member. These are the photographers who have already captured many photographs and bring with them expertise in poses, angles, and lighting. This means the end result is that much more amazing and will speak differently! Speaking of professional photographers, Lily and Lime can be a name that you can place your best bets on because it will never disappoint! A group of expert photographers extending affordable and skilled photography options, Lily and Lime is not just simple to book but is approachable in its pricing structures! The best thing about Lily and Lime is that the photoshoot is completely free, and you only have to pay for the photographs you absolutely love! This empowers you to have a lot of liberties in your photoshoot and still step away from your professional photo shoot with only the pictures which are your favorite! Lily and Lime is easy to book, and you can pick your preferences from the convenience of your couch. One of the leading names in the photography industry, Lily and Lime is already well-versed in wedding and engagement photography for years now, and as it expedites into portrait and milestone photography, it is strengthened by the expertise of professionals who will do your special moments perfect justice, and will help you treasure those memories forever!