A Classic Tale of Love at a Sacramento Wedding Venue
July, 30 2020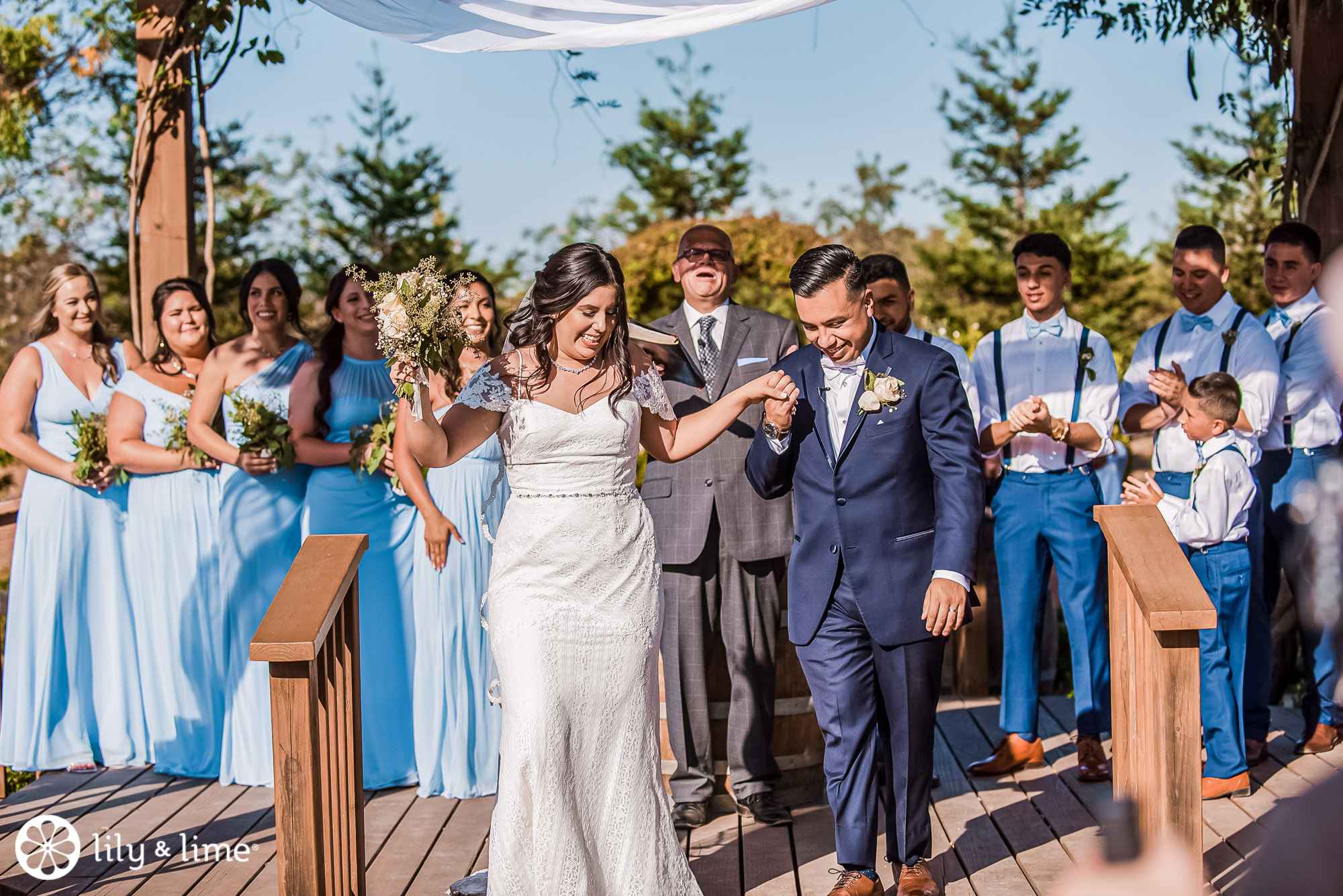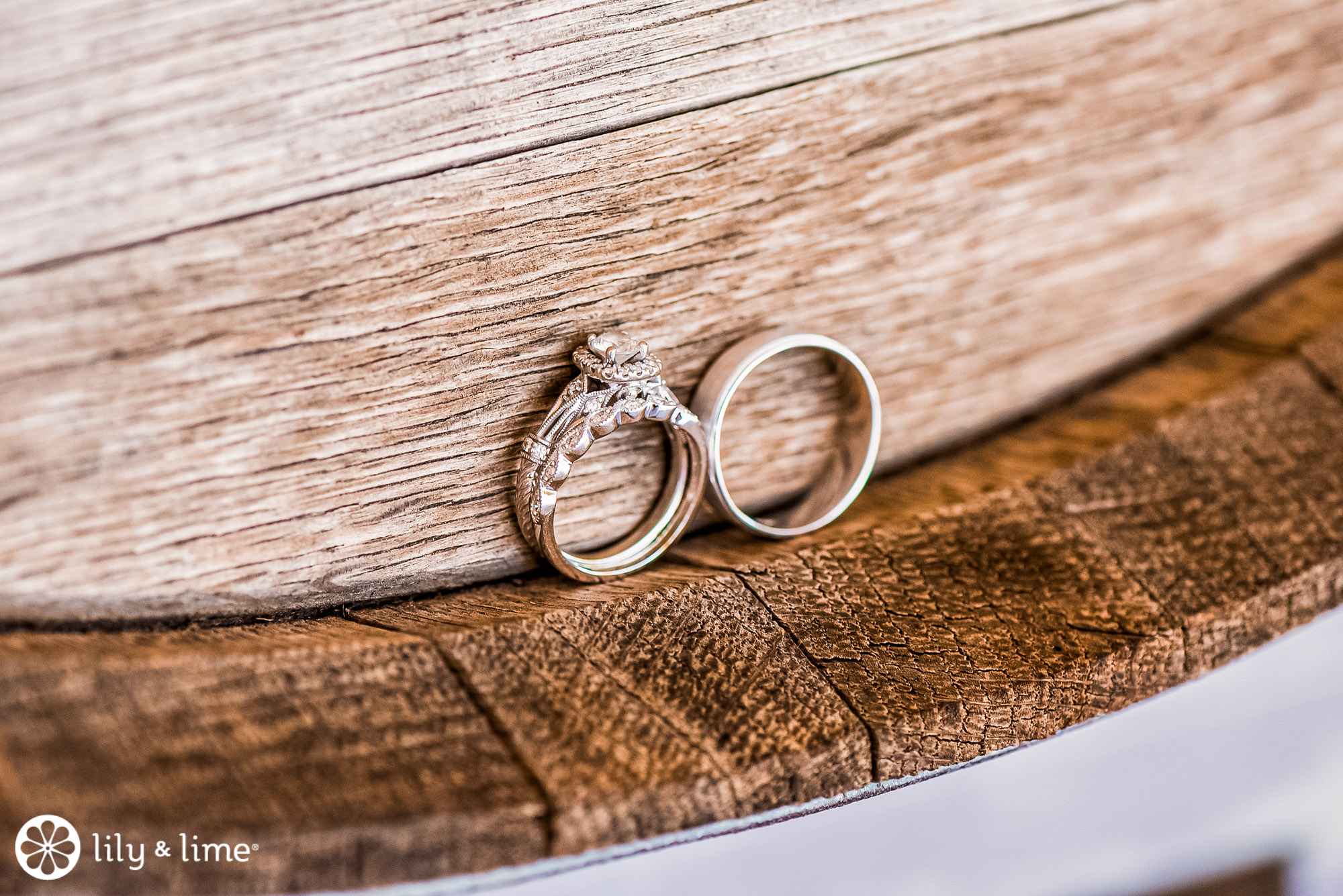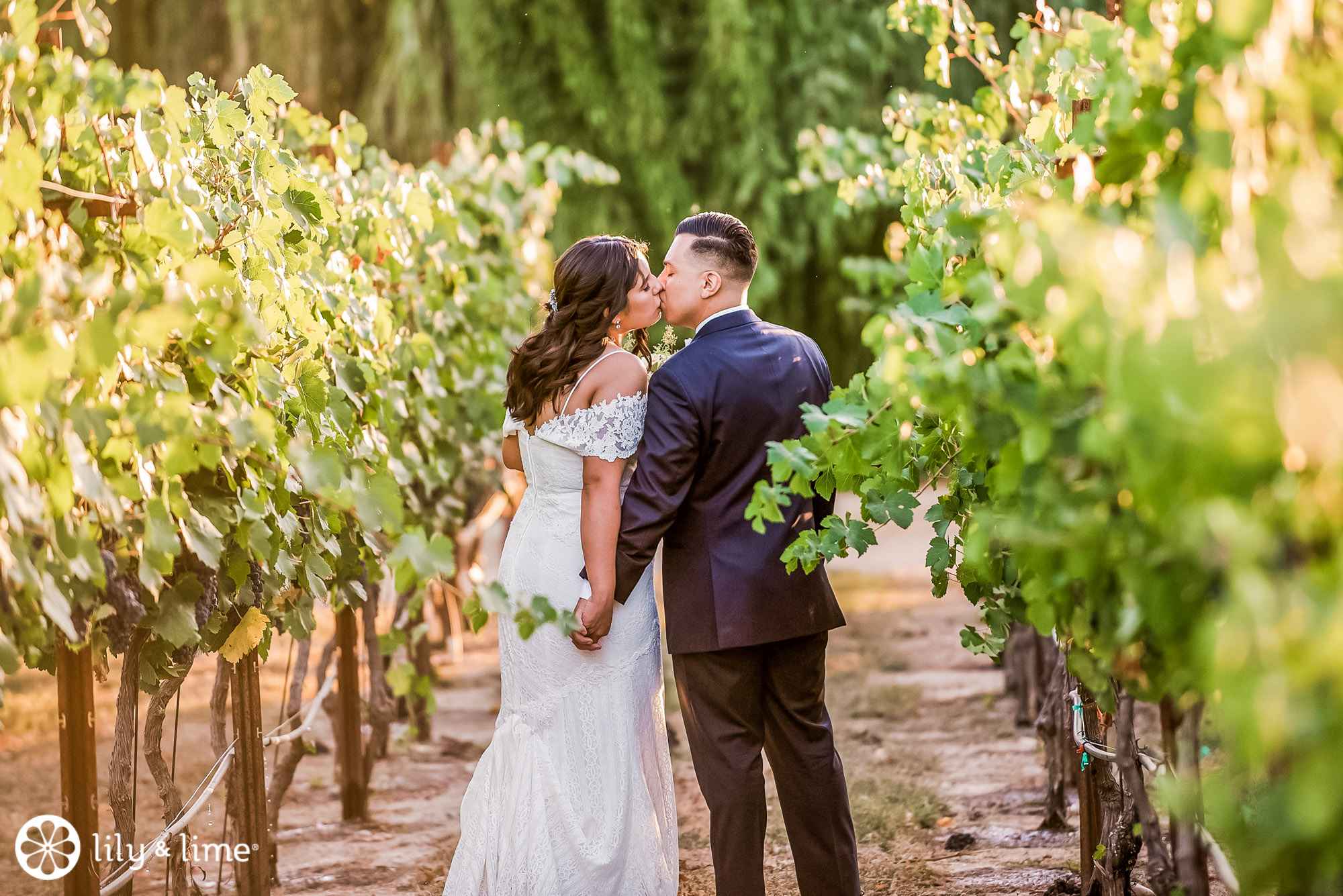 What is the first thing that comes to your mind when you hear the words wedding planning? For all the new brides-to-be out there, as intriguing and exciting as it may sound, there are so many aspects to getting started with wedding planning, that it is very important to have a wedding checklist handy so that you do not miss out on any detail. Whether you want to swap glittering wedding shoes for cowboy boots or get married in denim, there is something that remains unchangeable and inevitable and that is- choosing a wedding venue to host your wedding day. While there are many romantic wedding venues from coast to coast, city to city, filled with sleek and shiny vibes, there is one kind of wedding venue that remains a countryside wedding venue.
There is indeed something so incredible about the idyllic setting made of rolling hills and rustic barns of countryside wedding venues that makes them instantly relatable and fills our hearts with a fuzzy feeling. Ranging from the cowboy boots and pick-up trucks to hosting a wedding at a barn that has probably witnessed a long list of history to the wild meadows and vineyards, everything makes for perfect romantic photos at any time of the year.
Adding a vintage character and charm in its own, wedding decoration for country wedding venues can present a blank canvas for you to throw in whatever wedding theme you have always dreamt for yourself. It is also amazing to mention that since the rolling fields and stunning countryside settings weave ninety percent of the wedding decor, you can choose a very minimalistic color palette or theme and hence saving a lot in the budget.
The intimate settings of courtyards and gardens of barn wedding venues on a sunny day look straight out of a fairytale, and the countryside wedding photographs are striking reminders of Taylor Swift's OST for Hannah Montana 'Crazier'! There is something so dreamy about rolling green hills rich in roses and old stone buildings, along with handmade centerpieces, wrought iron chandeliers, authentic wooden beams wrapped in fairy lights, and large windows with original details.
There is so much to love about rustic and vintage countryside wedding venues that the list is very hard to comprehend at a go. Whether it is all inclusive-ness of the wedding venues or the unending photo opportunities; if you have chosen a countryside wedding venue to host your wedding there is no doubt that your wedding photography session is in for some glorious treat. Whether you want to incorporate wildflowers or want to include a sunflower boutonniere for the groom, whether you use fancy centerpieces made out of thistle and lavender, or imagined your first dance under the warm glow of bistro lights in a vintage porch, the illustrations of a rustic wedding venue surely fabricate magic for your wedding photography sessions.
On a fine weekend in the summer of 2019, we were swept off our feet when we had the fine opportunity of documenting a love story that looked straight from a European postcard. The lovestruck Sacramento couple Joel and Gabrielle reminded us of a good old-fashioned love story with their chemistry and romantic gestures, and there was certainly something so out-worldly about them that we felt the connection on a different level.
Being natives to this place, right from the beginning Gabrielle wanted to get married in Sacramento because of its unmatched natural beauty with a dash of urban chic vibe. The skies are always sunny and the enlivening vacation atmosphere is always on, in California's lovely capital city of Sacramento, where you will find interesting museums and old libraries, as well as the eclectic restaurants and shopping hubs, that will give our wedding photographers in Sacramento a feast of a lifetime. The summer weddings in Sacramento are visual treats, as the coastal atmosphere makes the entire ambiance lit with an endless summer dream.
Starting from the typical neoclassical-style architecture to the unusual and quirky museums, Sacramento is a city that is reminiscent of the classic movie 'Gold Rush' and resonates with the quote that says 'California begins here'. We applaud this California city with all our might, as our Sacramento wedding photographers enjoy every moment as it happens in the impressive wedding venues filled with a strong air of history and culture.
Tucked away in the heart of Southeast Sacramento rests one of the most picturesque estate wineries and classic wedding venues- Wolfe Heights Winery and Event Center. Considered to be one of the most coveted hidden gems of Sacramento, this award-winning countryside wedding venue spans a whopping 52 acres in Sacramento County. This rustic wedding venue is home to a family-owned olive grove, several whimsical essences like a quintessential pond, a cascading waterfall, three sparkling fountains, a babbling brook and majestic pavilion for hosting wedding ceremonies and receptions. If you choose this wedding venue, your wedding photography session in Sacramento would be a cut above the rest as this breathtaking wedding venue lets you take a stroll around the large pond during the golden hour or rest under the majestic weeping willow trees and palm trees, or even strike a pose amidst the perennial lawns and meticulously maintained rose gardens.
Boasting several indoor and outdoor wedding event spaces, this premier wedding venue located in the heart of Sacramento takes you back in time, with its sheer magnificence and timelessness. The outdoor wedding ceremony site features meticulously landscaped grounds that can accommodate up to 300 guests with paved parking in its total area of 60 acres filled with scenic orchards and vineyards. Our wedding photographers in Sacramento love when newlywed couples exchange their 'I dos', surrounded by sweeping panoramic views of weeping willows and the glistening pond. The Unity Garden and Pavilion ceremony site features inspiring backdrops for wedding photography sessions that are offered to couples to exchange their marital vows against a labyrinth of wonderful white tree roses which is punctuated by a wisteria-covered pavilion in semi-circles.
The wedding reception space of this unique Sacramento wedding venue features a spacious courtyard with table seating arrangements, surrounded by romantic string lights that punctuate the dance floor, a sparkling and cascading waterfall nestled in the middle, that can be perfect for hosting an evening wedding reception. The tavern-style bar is perfect for your cocktail reception that is equipped with drink refrigerators, beer taps, and vintage furniture and decor, which is perfect to give our Sacramento wedding photographers unique moments which they can capture in their shutters. The grand arched double doors that open up to the sweeping courtyard bring amazing photo opportunities for your wedding photo sessions in Sacramento. The pretty bridal suite is perfect for you to get ready for the big day, where our professional photographers love to capture stunning bridal portraits for your wedding album.
The huge estate house is an amazing space for arranging private dinners and rehearsal dinner parties along with bridal showers and the grand terrace that overlooks the silvery canopy of the estate's olive grove and sweeping vineyard rows. This is the perfect place to freeze your precious moments forever as our professional photographers take stunning couple portraits in the grand terrace against the idyllic backdrop filled with rustic charm and vintage splendor. The moment we stepped inside this historic wedding venue in Sacramento it is self-explanatory why Gabrielle and Joel chose this place as their destination to start their 'forever together'.
As the wedding day dawned at Wolfe Heights Winery and Event Center wedding venue, and the sun was shining brightly, we got ready to document one of the most elegant weddings in Sacramento. The wedding photographer session started with our Sacramento professional photographers clicking some detailed shots starting from the bridal dress hung from a wooden doorway with exposed wooden brick walls covered in ivy creepers to the wedding bands laid on top of hand-carved wedding table, that accentuated the rustic wedding decor and theme perfectly.
Gabrielle got ready with her best friends and posed with her bridesmaids for some group photography. With Gabrielle in a white satin wrap-around gown and her bridesmaid dress in powder blue satin wrap-around gowns, the pictures look beautifully orchestrated as they posed in front of the brightly illuminated french windows with long dreamy drapes. Our groom Joel got ready in their groom's suite and flashed his brightest smile that warmed up our hearts! The groomsmen photography session that took place before the wedding ceremony, featured the groomsmen dressed up in blue and white, with the groom posing as the showstopper in the middle.
Gabrielle slipped into her chic white wedding gown that was an A-line dress with a mermaid drop, with spaghetti sleeves and a sweetheart neckline. The bridal dress was so elegant with intricate embroidery sleeves made out of organza and lace, that was perfectly accentuated with a diamond-studded simple necklace and a pair of drop earrings. The flowy ballet wedding veil was tucked in her elegantly done hairdo, that was loosely tied at the back with curled up flicks and wisps adorning her pretty face. The light day makeup was flawlessly enhancing her bright facial features and the classic rose bridal bouquet completed her stunning bridal look.
Our dashing groom Joel aced his groom look by flashing his dark blue formal pants with a crisp white shirt, teamed up with blue suspenders and a white bow. The tanned brown derby shoes, the rose boutonniere, and the formal coat that he wore for his wedding ceremony not only completed his remarkable groom look but also complemented the beautiful wedding attire, making it picture-perfect. Orchestrating the entire wedding theme, the bridesmaids decided to wear long flowing powder blue satin gowns along with leafy bouquets. The groomsmen too choreographed the picture-perfect wedding theme by smartly dressing up in royal blue formal pants and suspenders teamed up with crisp white shirts, powder blue bow ties, and tanned brown derby shoes.
Our professional wedding photographers captured the groomsmen and the bridesmaids in gorgeous frames, before the wedding ceremony along with the dashing junior groomsman, as they posed against a grand stairway of this wedding venue. They were shortly joined by our stunning couple and the professionally orchestrated wedding photographer session looked so pretty as they were set against various architectural details. The candid couple portraits of Joel and Gabrielle as they embraced and kissed each other before the wedding ceremony gave us some of the final moments before their marital status changed forever.
The detailed shots of the whimsical wedding ceremony quickly teleported us to a magic land, as the photographs from the Sacramento wedding photography session ranged from the way emotion twinkled when Gabrielle smiled and held Joel's hands to the way the newlyweds made a dramatic wedding exit, from the historic kiss that sealed the deal to the magical moment when the wedding vows were being exchanged.
The wedding party quickly regrouped for some stunning family portraits for the wedding photo book. Before moving on to the wedding reception, our fun-loving Sacramento couple decided to take a stroll in the pristine and tranquil vineyards and orchards, and our professional photographers did a fabulous job of capturing some of the most breathtaking couple portraits from these golden hour moments. The sun-kissed couple portraits are undoubtedly the prettiest addition to the wedding album.
The wedding reception of Joel and Gabrielle began after the professional photography session was done. Without missing a single moment our professional photographers in Sacramento captured the intricate details of this wedding reception as the couple went on to cut their white single tiered wedding cake and swirled around the dance floor like teenagers madly in love. The energy inflicted on the entire wedding day by this couple was truly infectious and will forever be stored as a fond memory in our journals.
The sheer whimsical vibe that was entailed by Joel and Gabrielle took us to the good old days where declaring your love to your sweetheart while singing on the porch or winning heart by winning a stuffed toy in a village fair were considered to be the most romantic things ever. It was the comfortable and homely hunch that this newly married couple evoked, that had us believe in soulmates and fairy tales once again after all these years. They made us believe that in a world full of fast-changing trends, it is okay to be classic.