A Few Favorite Wedding Cake Trends of 2018
September, 6 2018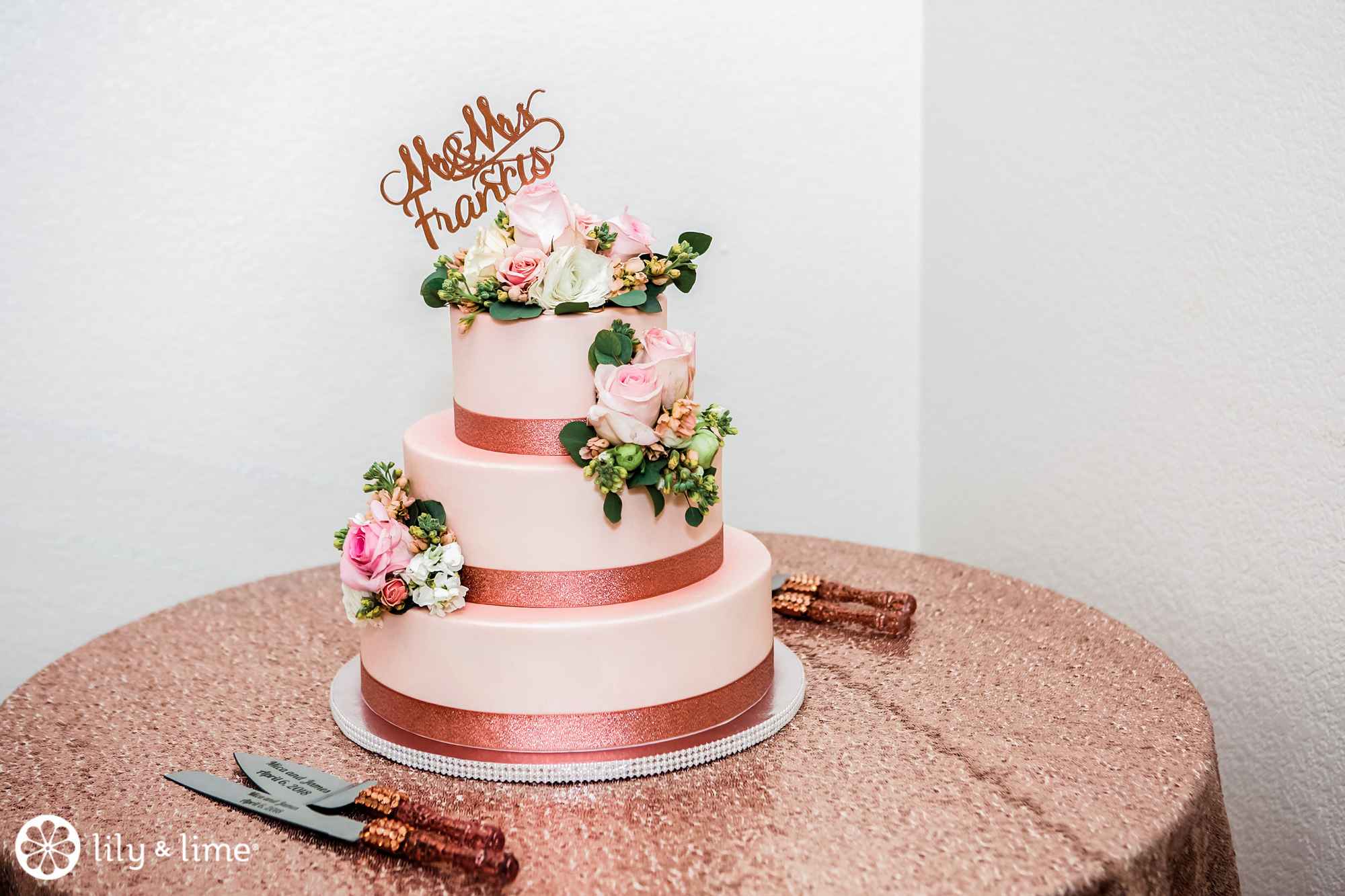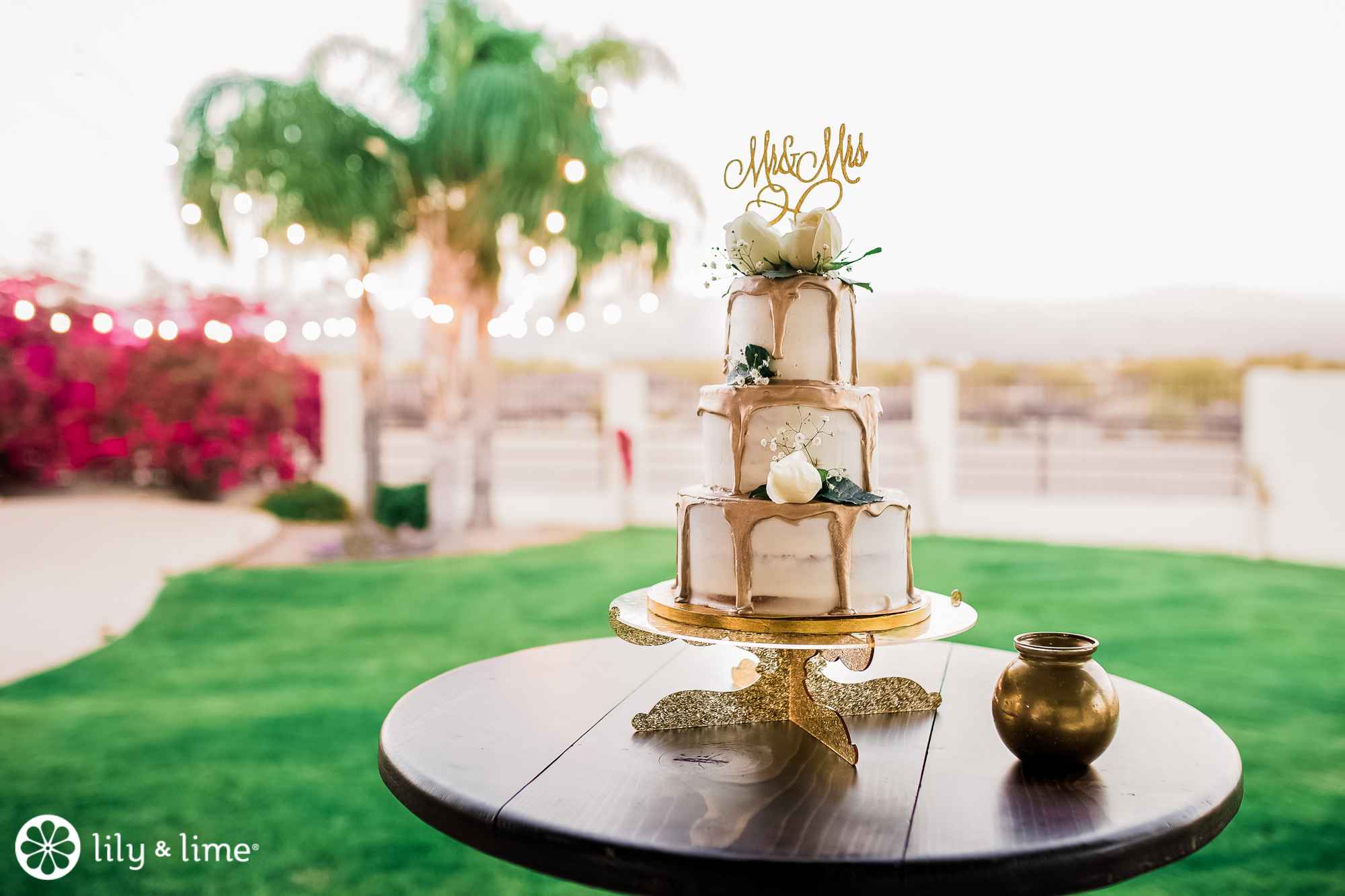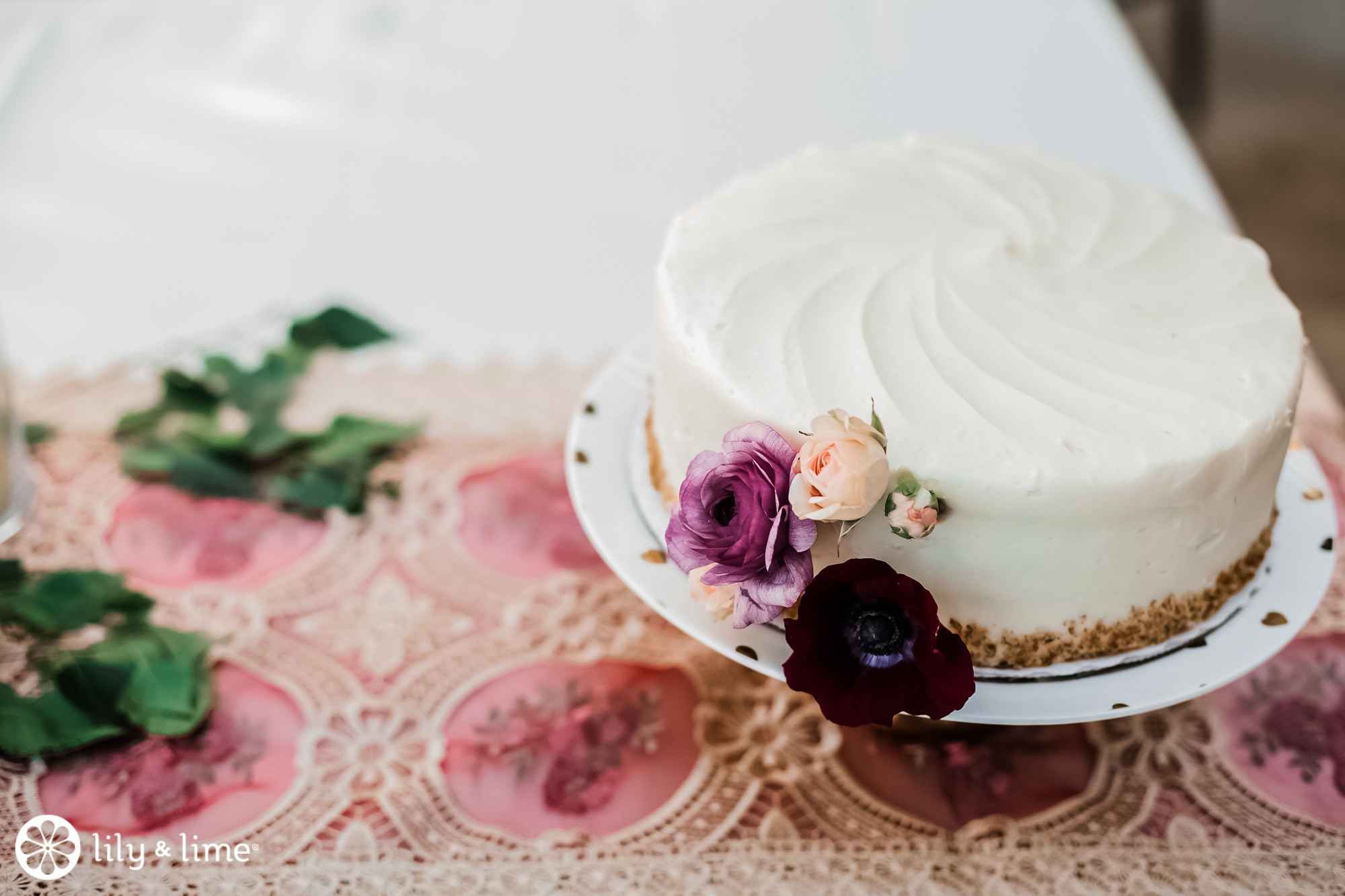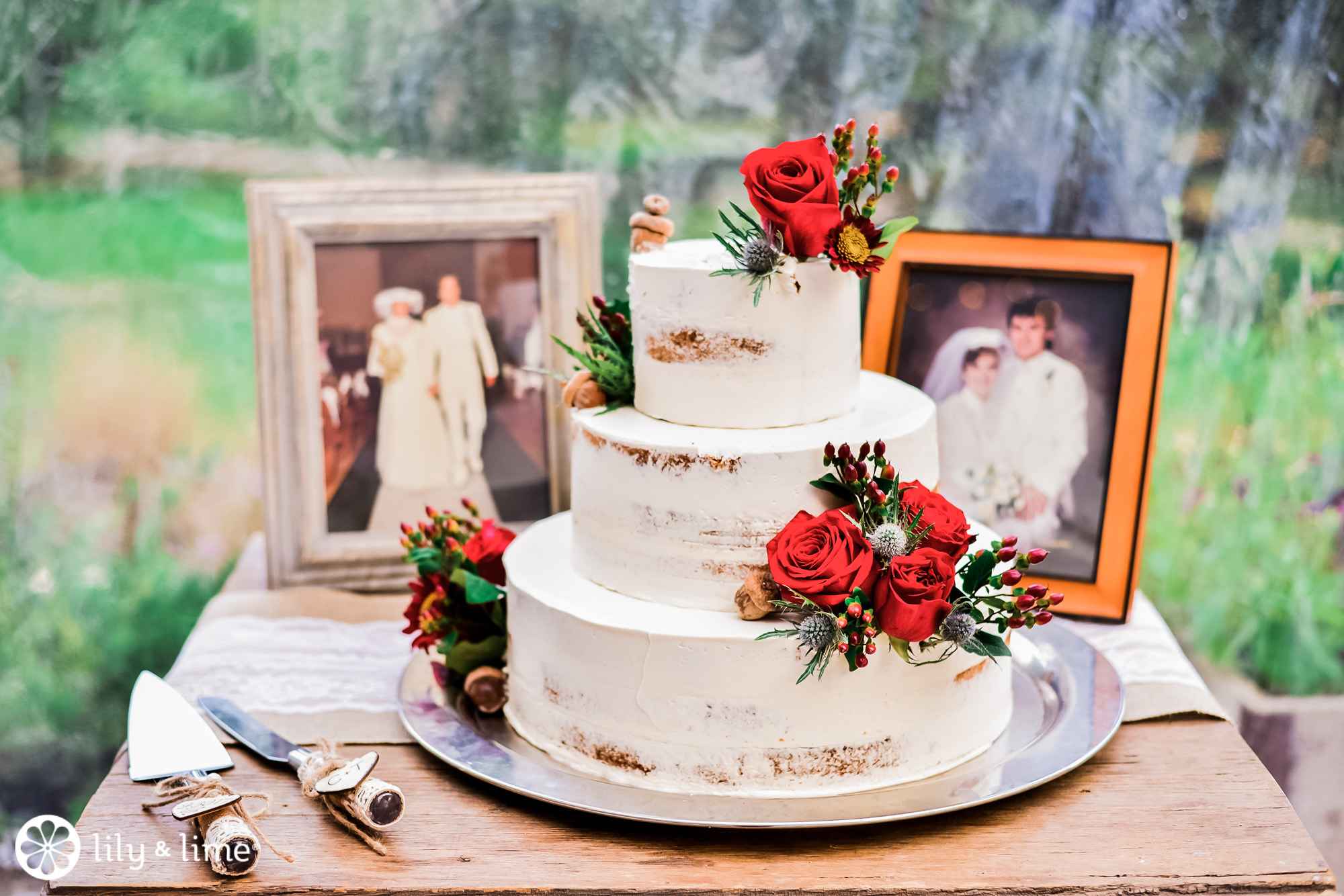 Humans are hard-wired to love the taste of sweet. Maybe that's why no matter how many wedding cakes we see, we never tire of pouring over photos of wedding cake trends. Whether it's a minimalist one-tier cake or an elaborate confectionary creation, cakes will always draw a crowd at a wedding. Guests love them just as much as the newlyweds. In addition to giving you a much-needed sugar fix, cakes capture the spirit of the evening and the personalities of the couple.
Because we've spent a lot of time thinking about why we love cake, here are some of our favorite things right now:
Wedding Cake Topper
There has been a cake topper renaissance in recent years. Whatever your style, there's a cake topper for you. We love the "put it in writing" approach to whimsical cake toppers that feature your initials, your new names, or a celebratory saying. You can keep it fresh and floral by topping off the cake with real flowers, or you can go the playful route with dog figurines. Whatever you choose, your cake topper will have your guests saying it's "so you."
A Unique Flavor
Wedding cakes are no longer limited to one flavor. Now, it's all about flavor specialties and variations. The sky's the limit, meaning you can have your favorite sweet flavor as the proverbial cherry on top of a fantastic day. Cheesecake, tres leches, chocolate, and strawberry are some of the flavors we've seen pop at weddings recently. Flavor variations always surprise and delight your guests. After all, they are there to celebrate you, so choosing your favorite flavor of cake adds another personal touch.
Simple Cutting Cakes
Say goodbye to the pressure of having to have a big tiered wedding cake! These days, lots of people are opting for a simple cutting cake with tons of personality. Some cutting cakes stand alone, and some are combined with other treats or a series of smaller cakes. These cakes are great for incorporating variation into your dessert course and saving a couple of bucks (tiered cakes can be $$$). How big is this trend? Even Prince Harry and Meghan Markle opted for a series of smaller cakes instead of a traditional tiered cake.
Smooth, Simple, and Understated
A cleanly frosted cake with accents of floral and touches of color will always feel timeless. This beautiful approach is stunning to look at and makes your guests feel so special because they're getting to eat a cake as rare and as lovely as the occasion.
For more wedding inspiration, check out the rest of our blog!