Accessories aren't just for the bridal party–let the groomsmen in on the fun too! We've put together some ideas for the groom and groomsmen to showcase their style and personality through wedding accessories.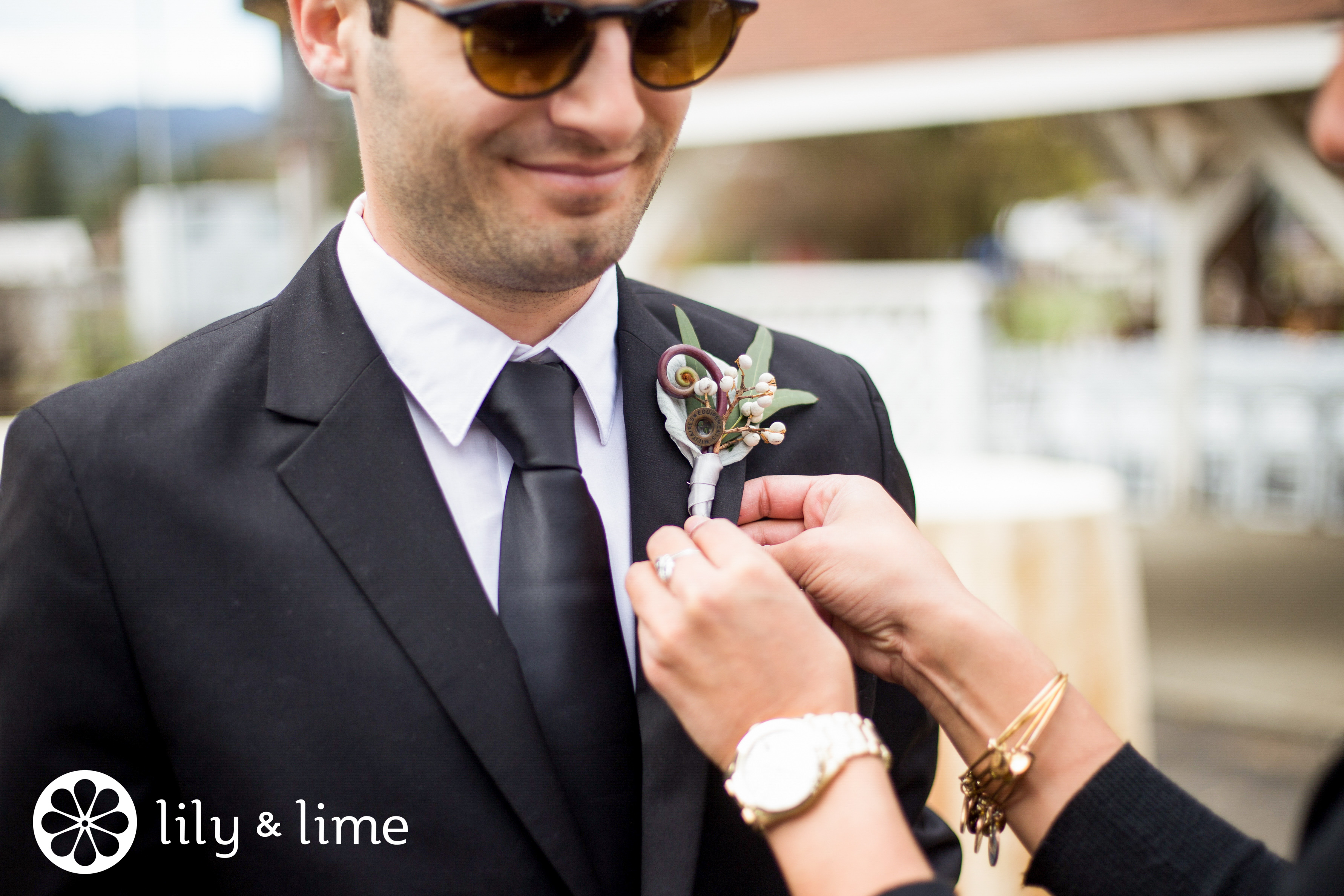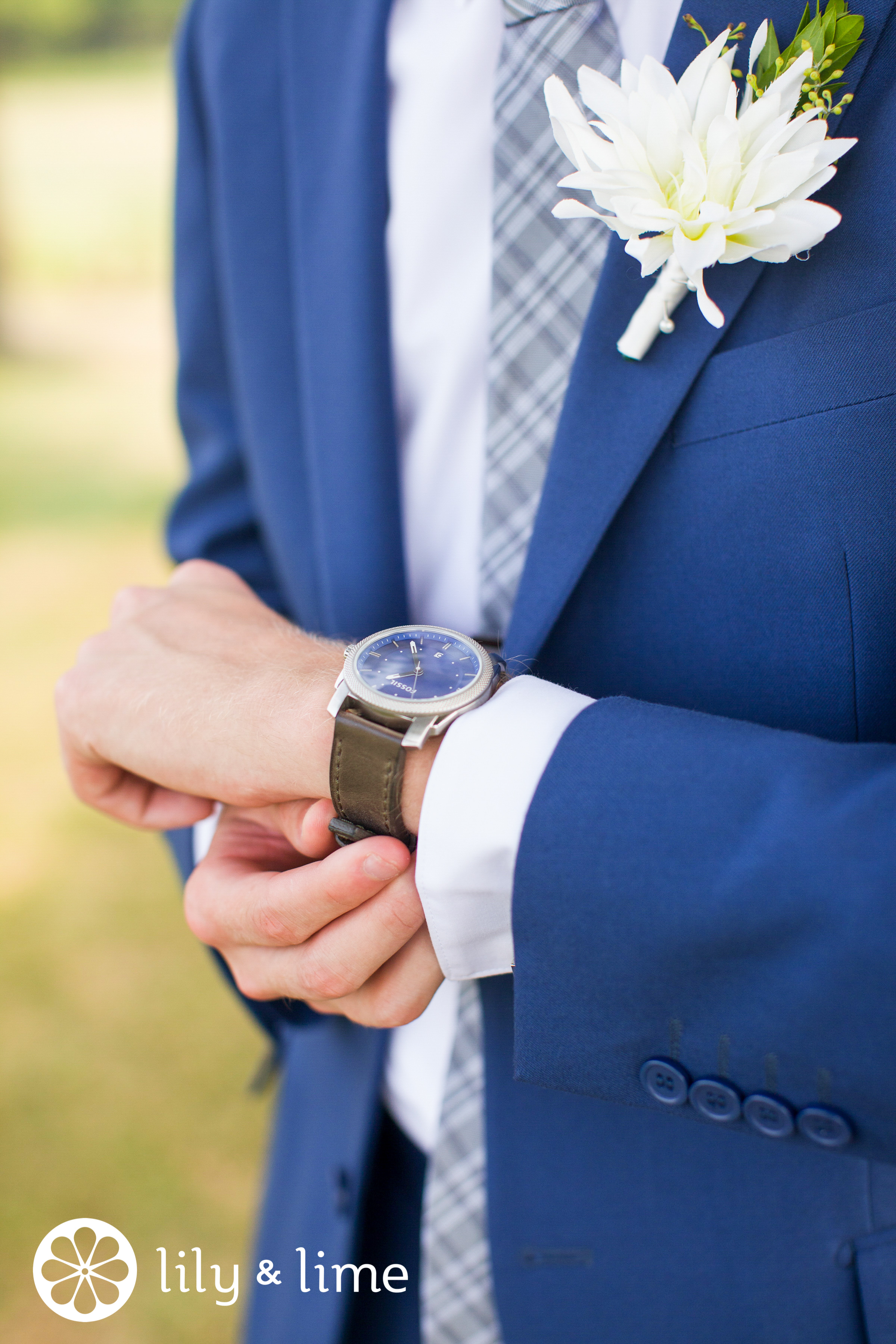 A wristwatch or pocket watch is a classic accent piece for any man on his wedding day. Whether it's a new piece or a family heirloom, it's a stylish detail to add to the wedding outfit. If you're looking for a timepiece, there are so many different styles and materials to choose from: Classic pieces come in leather and metals, but some newer, more modern designs incorporate plastic and even wood!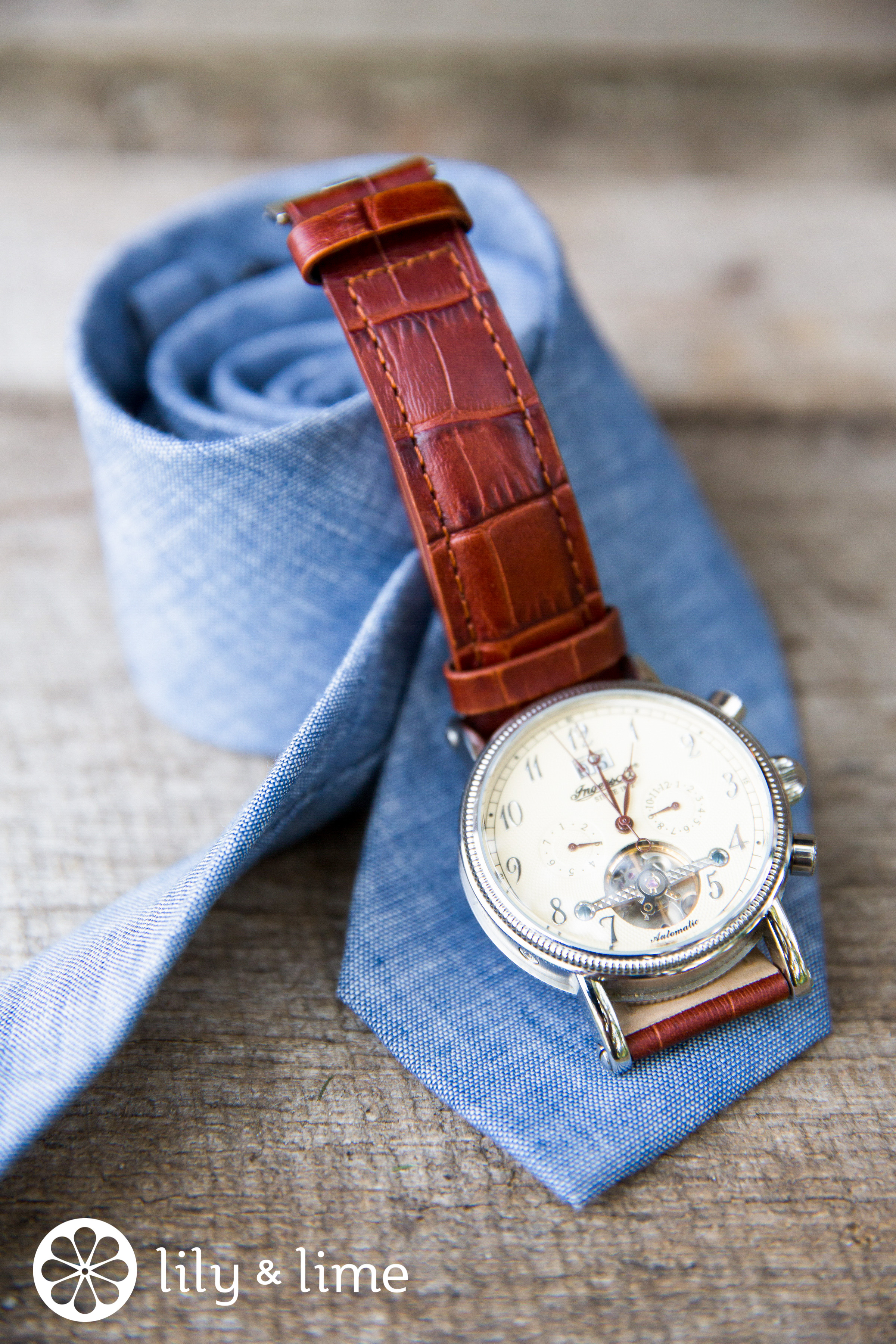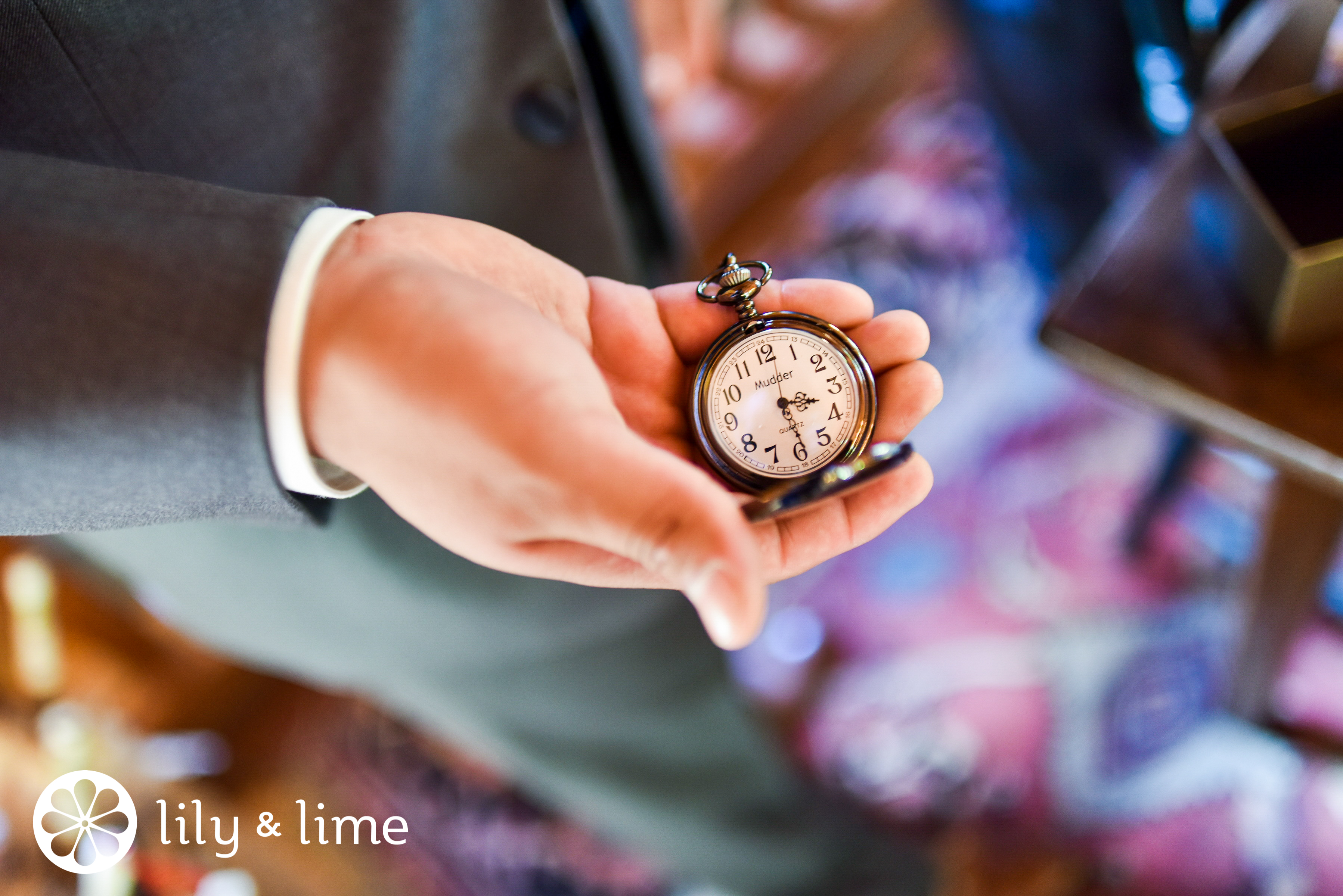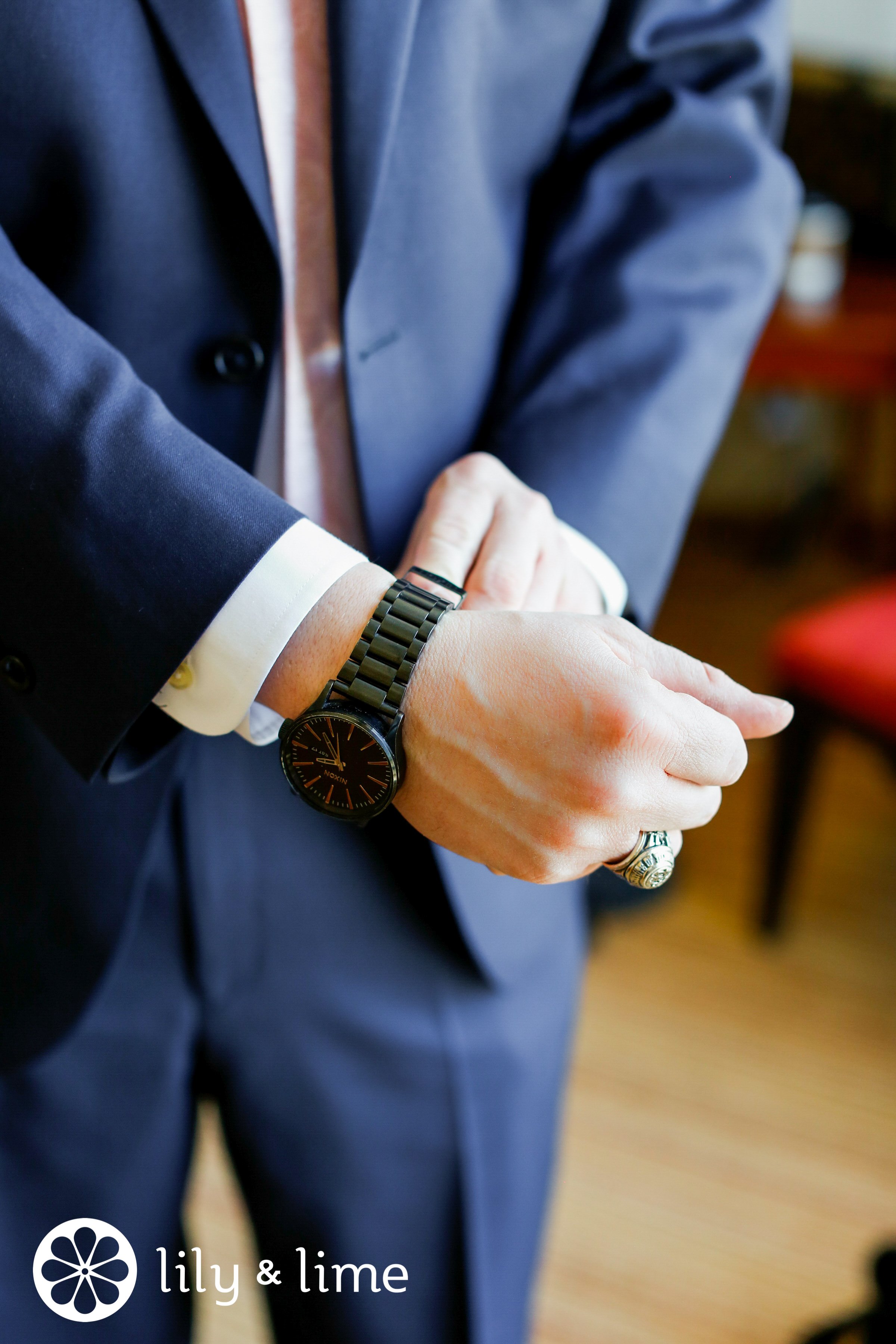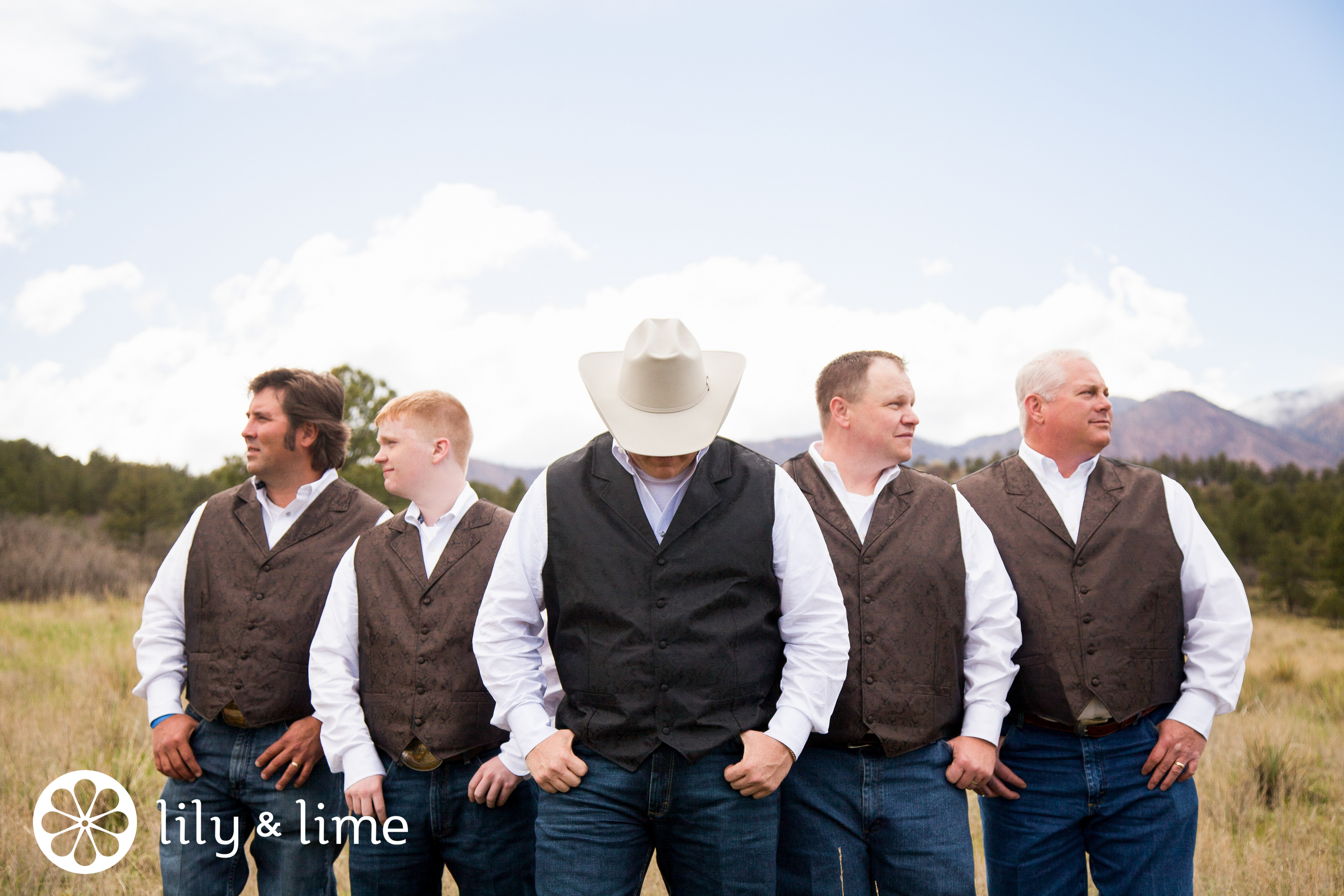 Having a rustic, country style wedding? Nothing complements this theme like cowboy hats for the men. They're perfect for a country wedding, and pair well with some much-loved cowboy boots, especially if it speaks to your tried and true sense of style. We've seen plenty of brides rock their cowboy boots under delicate wedding gowns, so wear what's most comfortable to you!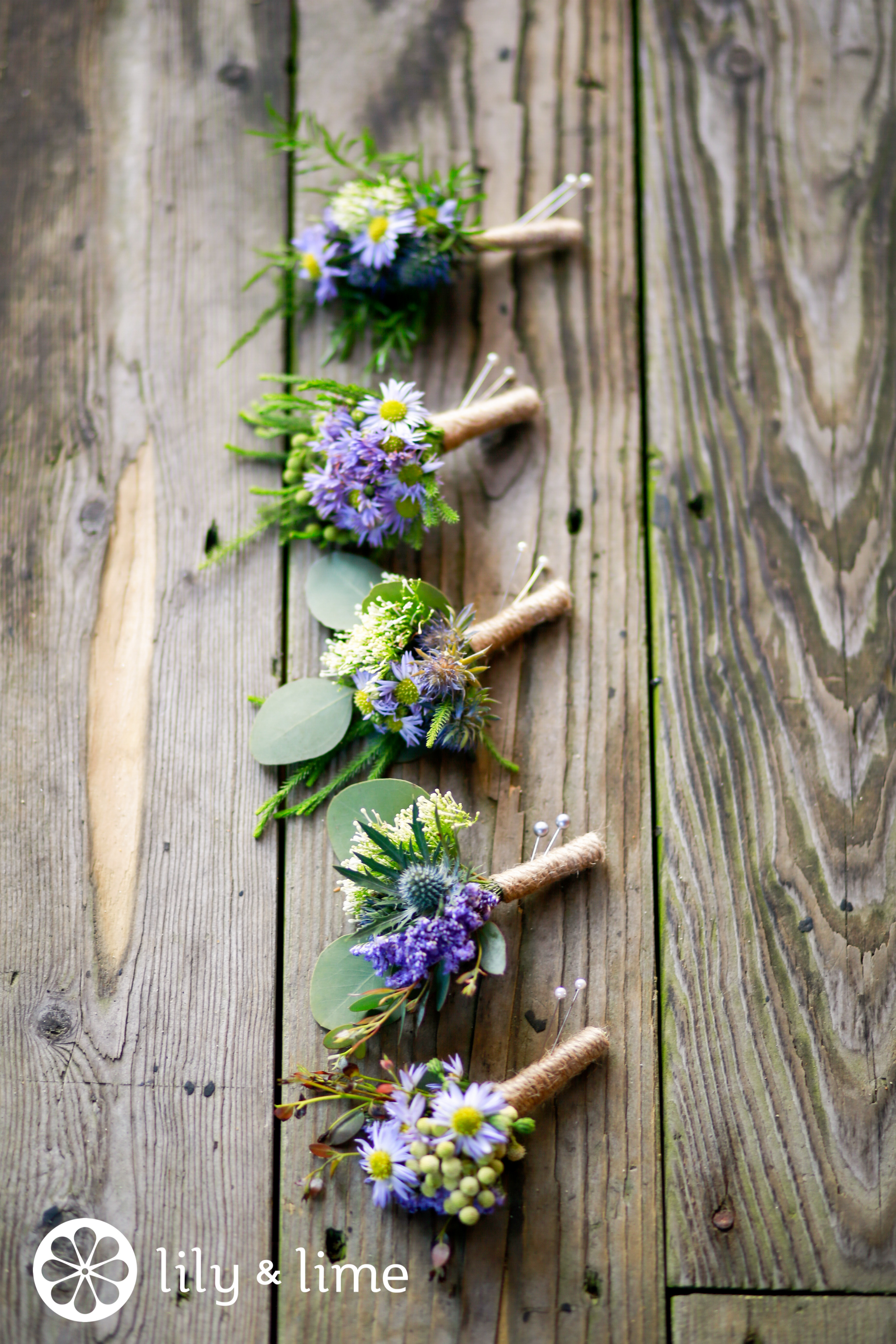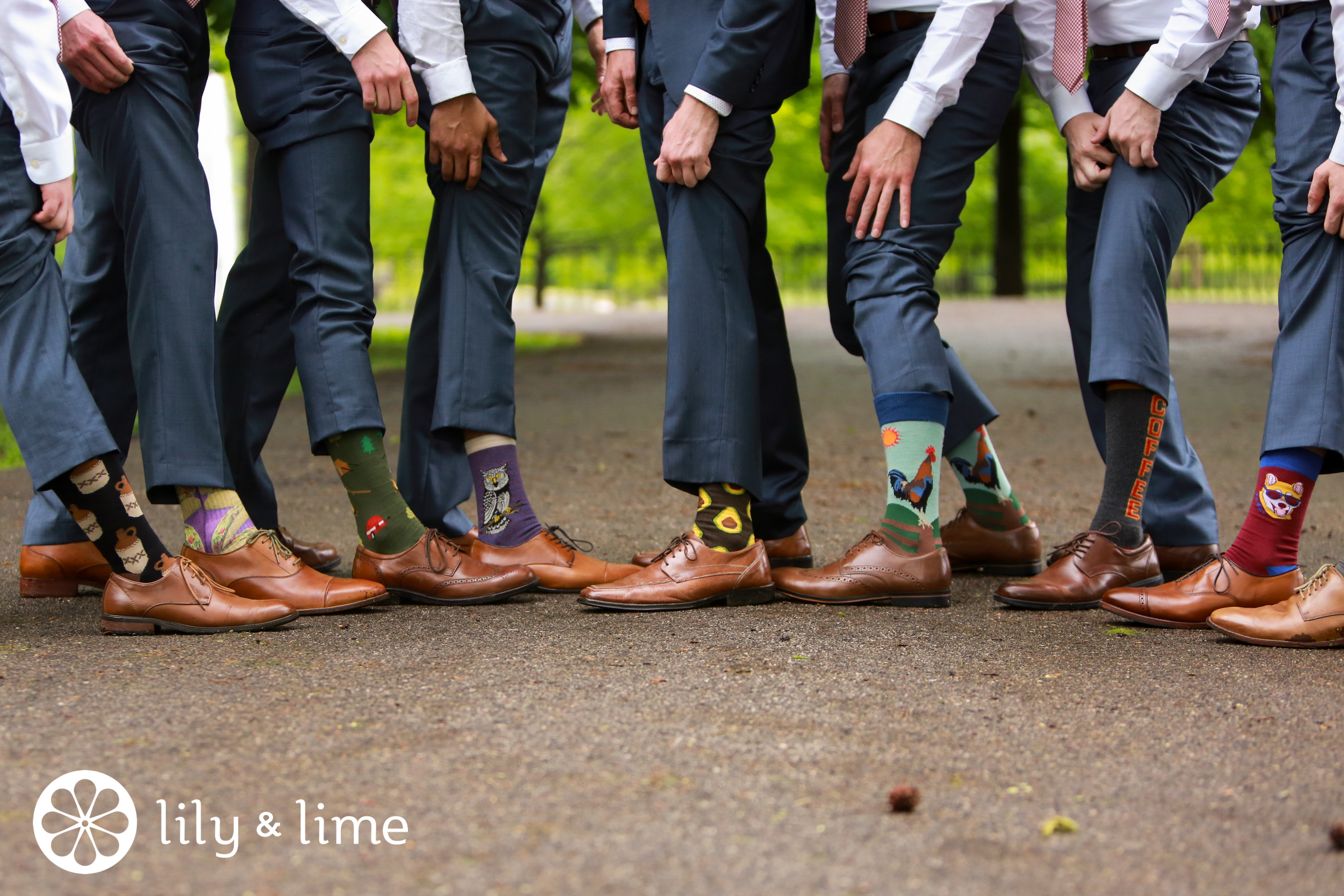 We love this groomsmen group photo! There are tons of places to find quirky, interesting, and/or funny socks for a photo like this. Let each groomsman pick out the pair that speaks to him! Also think about suspenders, pocket squares, ties and bowties as another way to add a pop of color and personality to the look and feel of your wedding photos. Color, pattern and texture options are only limited by your imagination, so pick what suits you and your wedding theme and also makes you smile. It's your wedding day, so wear what you love and strut your stuff!