Brantley & Kelsey's Paw-some Engagement Session in Charleston
February, 18 2021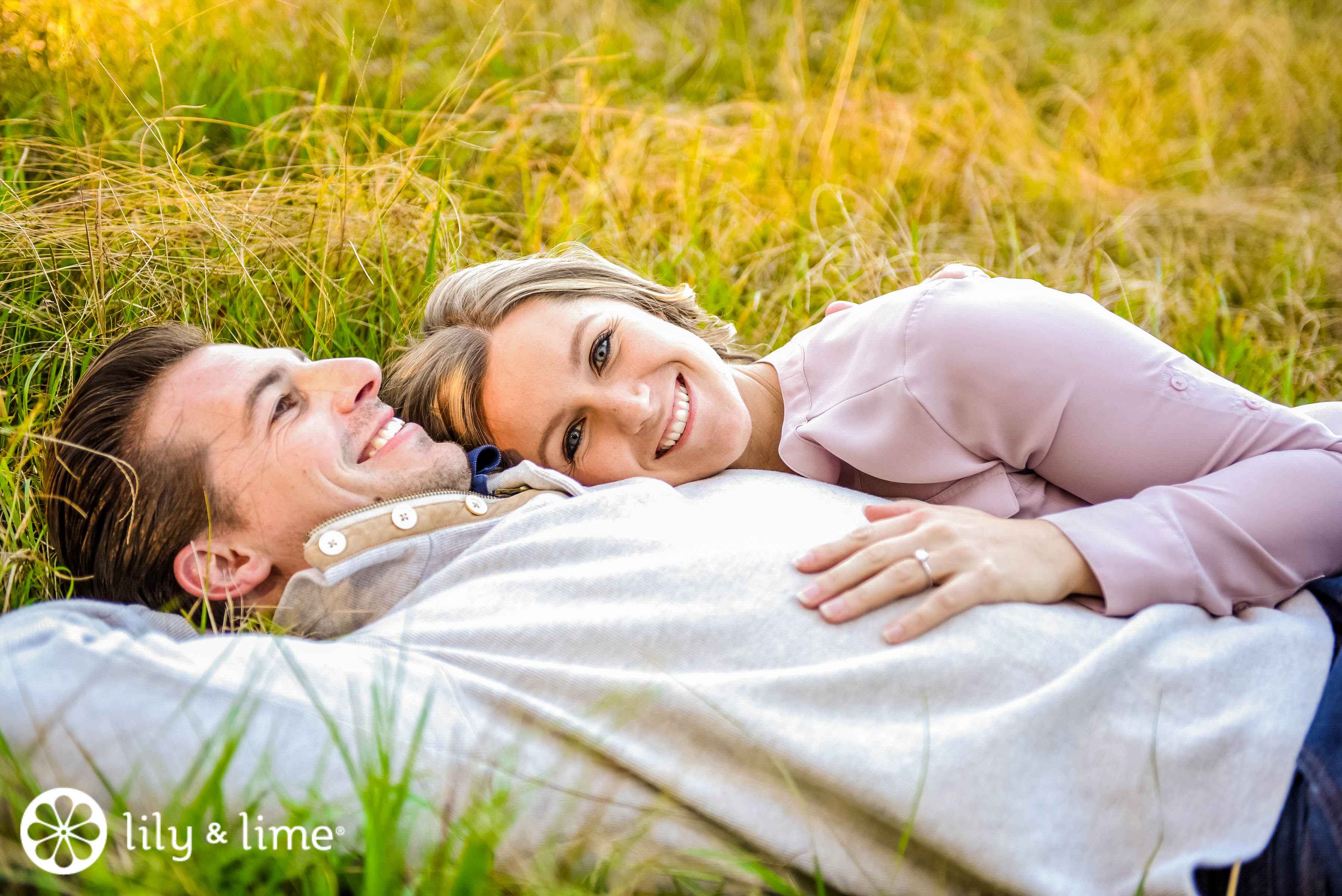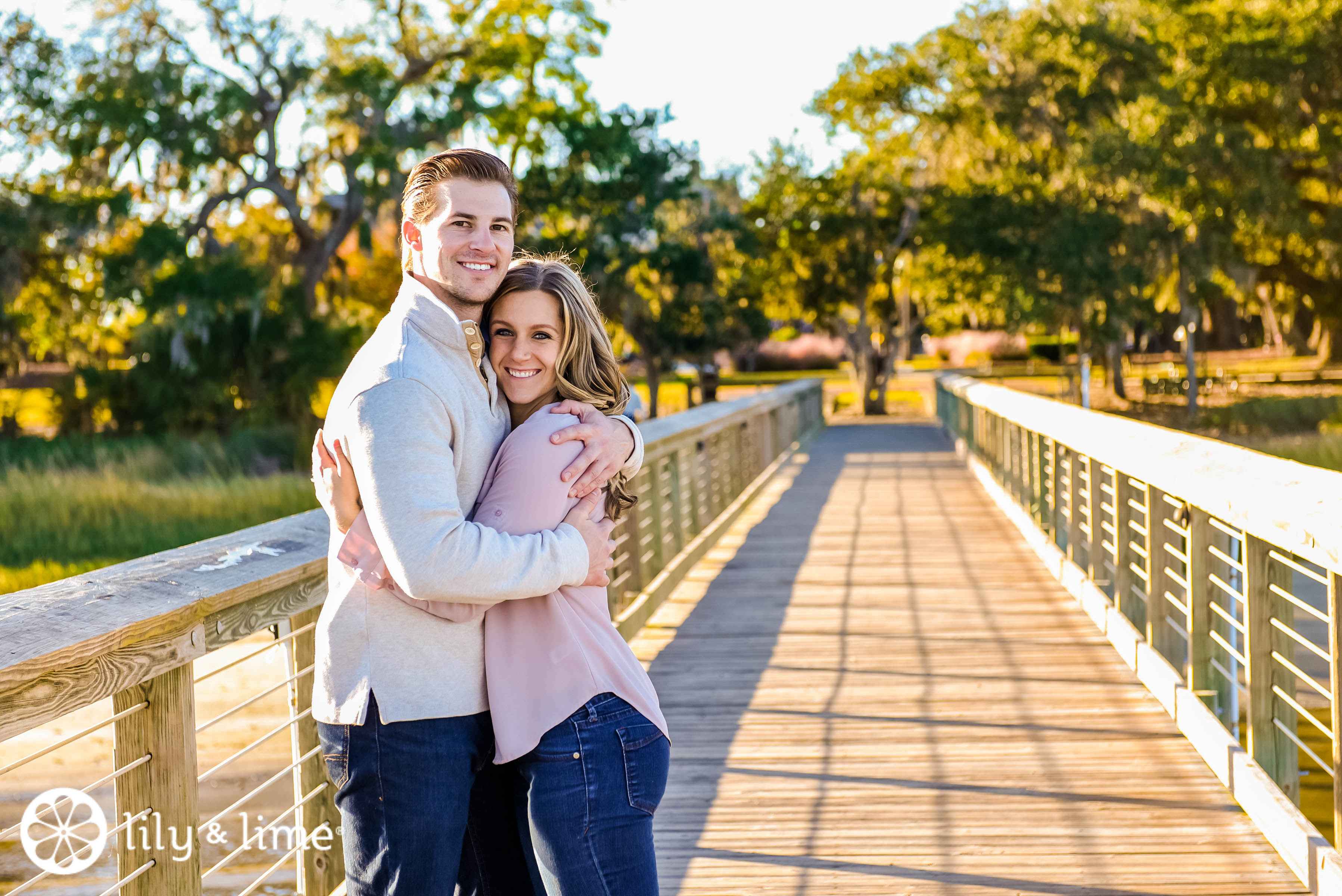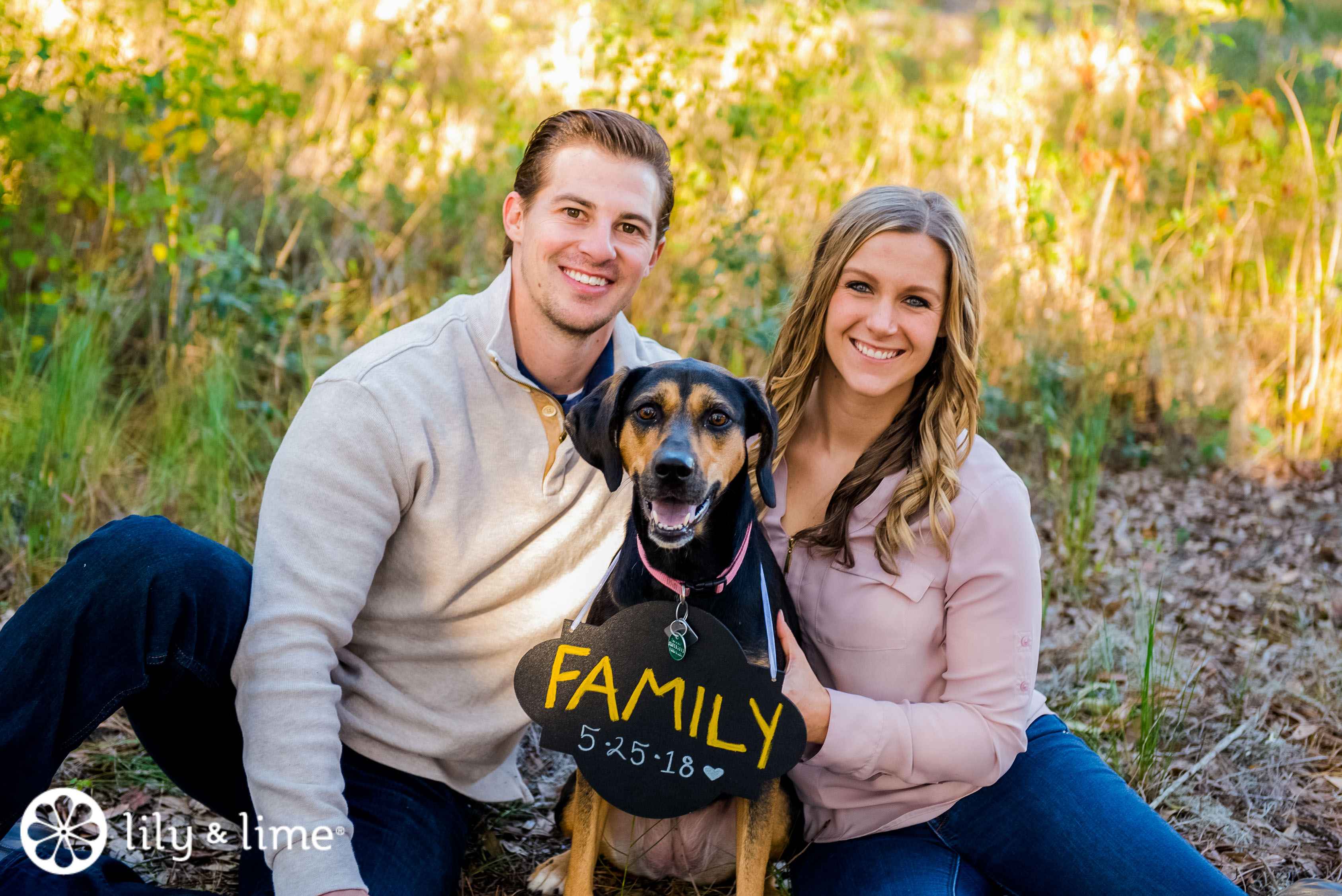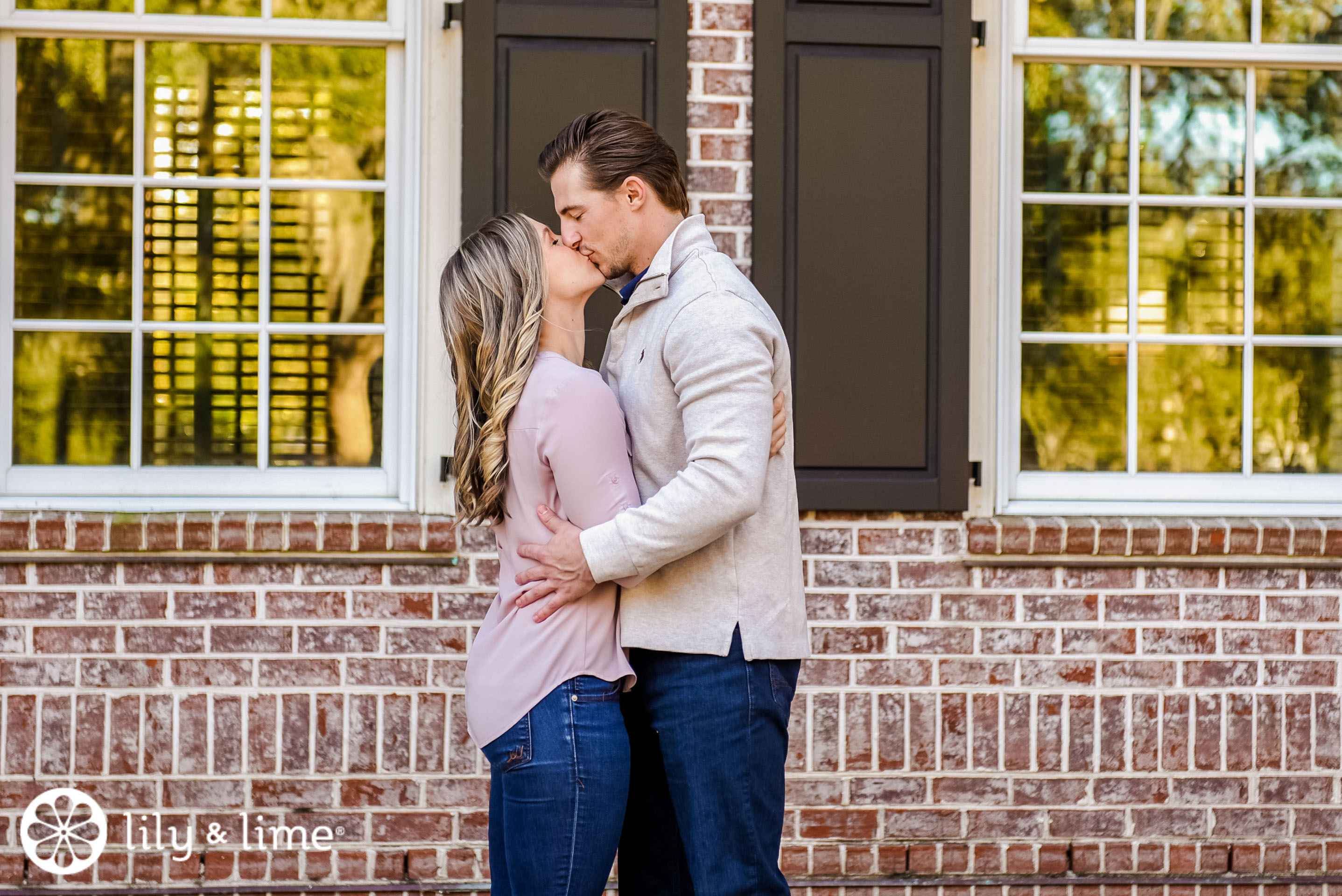 They say, "Matches are made in heaven," and after meeting Brantley and Kelsey we couldn't agree more.

Our eyes are always in search of that one person on the giant planet who is made for us ONLY! And when we happen to meet them and our heart gives a seal of approval to move ahead to start the new chapter of our life then the story begins! A story that features us, them and everything between us. You might have heard, read, or witnessed so many love stories and basked yourself in second-hand emotions. But when it's your own love tale you feel as if you are living in a fairytale! And after a beautiful courtship, the moment they get down on one knee and pop the question you can't even express in words how dramatic and magical that moment is. The moment you say 'yes' becomes the happiest moment in return for them as well. Yes, this sweet chapter of your love story is indeed the happiest and most special one giving a new lease of life to both of you. Why shouldn't it be! After all, your BAE left no stone unturned to make this moment special and unforgettable. You or maybe they would definitely want to capture the true expressions and emotions looming around you two on the camera while your sweetheart is proposing to you. And that's when a professional engagement or wedding photographer comes into the picture. They not only freeze the most special moment of your life in the most romantic frame but also help you tell the tale to the world in the most alluring way. Your beloved surprised you in the most flattering way and now it's your turn to surprise your friends and family in the same way. And what better way to announce your new-found relationship than paw-inspiring engagement photographs captured by skilled hands.

We are delighted that the newly-engaged couple, Brantley and Kelsey handpicked us to weave the fabric of their love story. Double bonus: they chose Charleston as the backdrop for their engagement session plus they decided to make the cutest and youngest family member part of the shoot, yes, you guessed it right- their dog (UwU!). I'm a dog person and there's no hiding it! Undoubtedly, pets are members of the family — being honest, the funniest, cutest, and full-of-beans members! All of us love to take pictures of our little honey buns because that's how we make some of the most stunning family photos. After shooting so many engagement sessions and even weddings with dogs involved, we've realized that it is really challenging to bring your dog to your engagement session, especially when they are young. But for Brantley and Kelsey incorporating their dog into their engagement session was a cakewalk. Not only lightened the mood, eased awkward tensions between them, and provided some much-needed stress relief on the day of the shoot but also their canine friend's natural playfulness brought a lot of motion to their every portrait (with or without him; the effect stayed even after their dog left) and smiles to their faces and the upshot was spectacular. He is indeed a good boy! They couldn't imagine their engagement session without at least a few images with their 'black beauty'. Good for us too!

For a while, Charleston had an image as a specimen of the antebellum South trapped in amber, but recently Chas has metamorphosed into one of the top travel destinations in the world, drawing in visitors with its horse-drawn carriages, cobblestone streets, award-winning restaurants, mesmerizing sandy beaches, and charming historic district. But despite the millions of couples visiting each year, only a select few experience the city like a true local. From The Battery (White Point Gardens) that stands at the city's southern extremity, overlooking the rivers and the harbor to Fort Sumter National Monument, located about 3.5 miles (5.5 km) southeast of Charleston, in the bay to the Middleton Place, a former plantation with a formal garden established in the mid-18th century; Magnolia Plantation and Its Gardens, noted for azaleas and camellias; and Cypress Gardens, Charleston is a treat for all your senses if you are visiting the city for a professional couple photoshoot before getting hitched. The Chucktown is a treasure trove for couples planning an engagement photoshoot with their dogs as well. Besides many pet-friendly hotels and dog-friendly bars, there are about 66 dog-friendly activities in Charleston giving you opportunities to hang out with your four-legged friends and get to know each other. Charleston's Historic District is filled with so many fascinating sites and stories. What makes this area so special is that it has a rich past and contains quite a few quirks that you'd be surprised to learn about! Get a taste for the unique charm of the area through the woodsy outdoor engagement portfolio of Brantley and Kelsey.

Whether you hail from Charleston or visiting here for your proposal session, you may not know what the best engagement session locations in this area are. There are so many scenic and unique spots to capture the magical moment of the proposal, so it can be hard to figure out where to go for the session. But somehow our smart couple knew that one of the most important things about selecting the location(s) for your engagement session is that you and your plus one enjoy them and be yourself there. And for our couple, it was of utmost importance that the location they pick for the photo session could welcome their four-legged friend. The last thing you want is to arrive at your session location and see the dreaded "no dogs allowed" sign. IMO, a quaint park is an ideal option to make both your cutie-pies comfortable in front of the camera?! If your heart is set on a location unfamiliar to your pup, try to take them there a couple of times before the shoot to get them accustomed to the place. It was music to our ears the moment they told us about the place (it's between us and them!) they wanted their engagement session to be done at. All we can tell you about the location is- it was a lovely dog-friendly Charleston, SC park by the beach reflecting the spirit of Charleston. And no doubt, the location was meaningful to their dog, and looking at the level of his comfort and ease it seemed to be his favorite place. Outdoor engagement sessions can be beautiful any day of the year. I am a total sucker for beachy and woodsy outdoor locations for photoshoots. Not only these invigorating places are romantic but also they offer us endless photo ops for natural and sensual poses with a wealth of natural elements in the backdrop! And engagement sessions with doggo provide a shot in the arm that any engagement photographer would badly need to showcase their creativity and skills.

Doggies first! We don't recommend couples incorporate their dog into the engagement session during the middle of their session. So we started snapping the couple with their little one first. He spectacularly performed the assigned task of holding the sign bearing the message "FAMILY" and announcing the wedding date (05.25.2018) for his mom and dad. It's pretty visible in the picture how much he loved his job! After a few paw-fect shots from near and far of the happy family, Jen, our professional Charleston engagement photographer moved ahead to showcase the chemistry amongst three. We love the picture where Brantley and Kelsey are dazed off at each other holding the leash of their little gentleman in 'DO NOT DISTURB' mode! Once the photographer saved enough of the paw-inspiring beauty on her camera, she progressed to take some amazing couple portraits of the newly-engaged couple with just a few signs in the name of props as we don't encourage so much use of props unnecessarily. With a fun backdrop and interactive props, your engagement photography session is the perfect opportunity to capture the excitement for your upcoming wedding no doubt. But they are just distractions if they are not meaningful to your love story. The true purpose of an engagement session is to create gorgeous portraits of two people in love getting hitched soon. And that was what we were there for!

When planning a wedding, there are many details to be attended to. But when planning an engagement session there is just one detail- that deserves the most attention and care- attire. The more comfortable the outfit of the couple is the more natural they look in the photos! Brantley and Kelsey wanted to keep their engagement shoot simple yet beautiful. For their modest low-key engagement photoshoot they chose a denim look for themselves and minimal makeup specially designed to not wipe off. The couple broke all the clichés and owned their look! Kelsey was ready for the shoot with a pair of blue jeans and a plain light purple zip-up V-neck long sleeve chiffon shirt top. Blending perfectly with the skinny jeans as well as the enchanting background, her comfy tan boots added a tasteful final touch to the outfit. Her gorgeous textured wavy locks were the centerpiece of her picture-perfect look. Voluminous, loose curls are ultimately our fave when it comes to engagement sessions! Making sure he matched the overall "feel" of his girl's outfit, Brantley donned one-shade-darker jeans and paired it with a plain casual cream-colored full-sleeve zip sweatshirt pullover and dark brown leather boots with laces. His naturally side-parted slicked back hair gave him a stylish and cool look. Kelsey's comfortable attire, natural hairdo, and barely-there makeup helped her to feel confident to share kisses and hugs, go forehead to forehead, and rest her head on her future fiance's shoulder. The couple left their tops untucked for a confident, sharp, and laid-back feel. Not only attire but they kept usage of engagement props minimal as well. Our engagement photographers in Charleston did a fabulous job of capturing them in awesome frames exactly the way our lovely couple wanted with a few meaningful signs. The captures where the couple is holding the wooden sign bearing 'love' while sitting on the grounds or simply standing close to each other say a lot about the bond they share. Love is in the woods! From playful and fun to dramatic and romantic, their remarkable engagement photos will sweep you off your feet in a wink.

Words and letters added a little extra oomph to the photos of Brantley and Kelsey, look for yourself at the photo where the newly-engaged are sitting against the red brick walls and posing with the initials of their names- "B & K'' providing the portrait a subtle sense of togetherness. And the photo where they are holding together the simple but elegant white banner sign screaming their wedding date in black with two golden hearts can turn into a beautiful "save the date".

Undoubtedly, your wedding is one of the greatest milestones of your life but your engagement day is also no way less than that. Totting up the costs involved in weddings to start looking at cutting costs is totally understandable when it comes to planning a dream wedding. Couples might not skimp on engagement photography. Save-the-Date cards, wedding reception decor, wedding website, a mind-blowing engagement album to cherish forever, whatever the purpose is, an engagement or proposal photo session is no more a sleeper amongst 21st-century couples like Brantley and Kelsey with professional and affordable wedding photographers like Lily and Lime at your disposal. Not only is it a great way to photograph a soon-to-be-married couple as they are before tying the knot but also it helps both parties to get acquainted with each other which is great for their wedding day if they are considering hiring their pro-engagement photographer as their wedding photographer as well. Plus, it gives camera-shy couples a chance to get away with wedding day photography jitters. Remember- not all couples feel comfortable kissing and showing lots of public displays of affection. However, the way this star-crossed couple hugged and fondled each other, shared kisses, held each other romantically, they looked so natural and hooked on each other in every picture. Our Charleston wedding photographers captured all forms of their PDA in a very emotional and meaningful way and we couldn't get enough of the pictures where the majestic waters are amping up the chemistry between them. Ah, so full of out-of-the-world whimsy! And we are head over heels in love with the photo where the couple is standing in the comfort of each other touching heads against the pristine water, tots!

Water and sky elements make a world of difference to photoshoot! Not only blues of water and skies but also the greens around played a significant role in sprucing up the couple portraits of the newly engaged duo. Unarguably, hugs are the simplest and most effective way of expressing affection, and what better way to showcase warmth in a relationship than a hug from behind! The couple portrait in which Kelsey wraps her partner from behind is no less than a stock photo! We are touched by every picture where the happy couple shared cute hugs camouflaged by greens and foliage! After a couple of beautiful couple shots capturing them in a unique way leaning against the wall, holding each other's hands, standing side by side, sitting in the comfort of each other's arm with legs dangling over the water, touching foreheads, gazing into each other's eyes, chit-chatting while walking, and posing for candids, it was time to relax. And nothing in this world can beat unwinding while listening to the music that a beloved's heartbeat plays! The lush grounds added so much dreaminess to their couple portraits and the romantic couple shot where Kelsey is lying on Brantley's heart while flaunting her scintillating stone. Her million-dollar smile and her sparkly eyes gleaming with all the hopes and dreams for the future together are no doubt stealing its thunder! And the captures on the rustic bridge in which they are cuddling up and the one where they are zeroed in on each other while walking away from the camera towards their happily ever after hand in hand can be the prints for their mantlepiece.

Sooner or later, words are forgotten but visuals aren't! It is always such a special moment when your special someone asks you to marry them and be by their side for the rest of their life in their thick and thin. It gets even more special when you hire a professional wedding photographer to capture it. The proposal is not something you can ever forget, but to tell others the tale of your new beginning in a way that they don't forget you surely need some amazing photos if not so many. Engagement session at your favorite location can actually transform the intangible moments into tangible photo squares that you can keep close to your heart for the rest of your life. Kelsey and Brantley got married at the Francis Marion Hotel in Charleston. Their stately affair blended fresh approaches with time-honored traditions. We are utterly happy for them and make a wish on a shooting star for their happiness. We are sure the engagement photos clicked by our photo experts will have Brantley and Kelsey daze off at them and completely forget about the surroundings even when they are 80yo.

Maybe it was the duo's pithy encapsulations, maybe it was the ethereal surroundings, maybe it was our Charleston engagement photographer's creative mind and skilled hand, or maybe it was their bow-wow BFF whose natural playfulness added a cartload of fun and dynamism to the environment. The Charleston engagement session of Brantley and Kelsey is GOAT! We take pride in serving brides who desire a stress-free, streamlined, and joyful engagement and wedding by providing an experience that allows our couples to fully enjoy this special occasion and receive awe-inspiring, jaw-dropping, and joy-filled photos they'll pass down for generations! Enjoy this beautiful session with an even more beautiful couple- inside and out!!