Celebrate Your Senior: Suggestions for an Upcoming Senior Portrait Session
May, 5 2022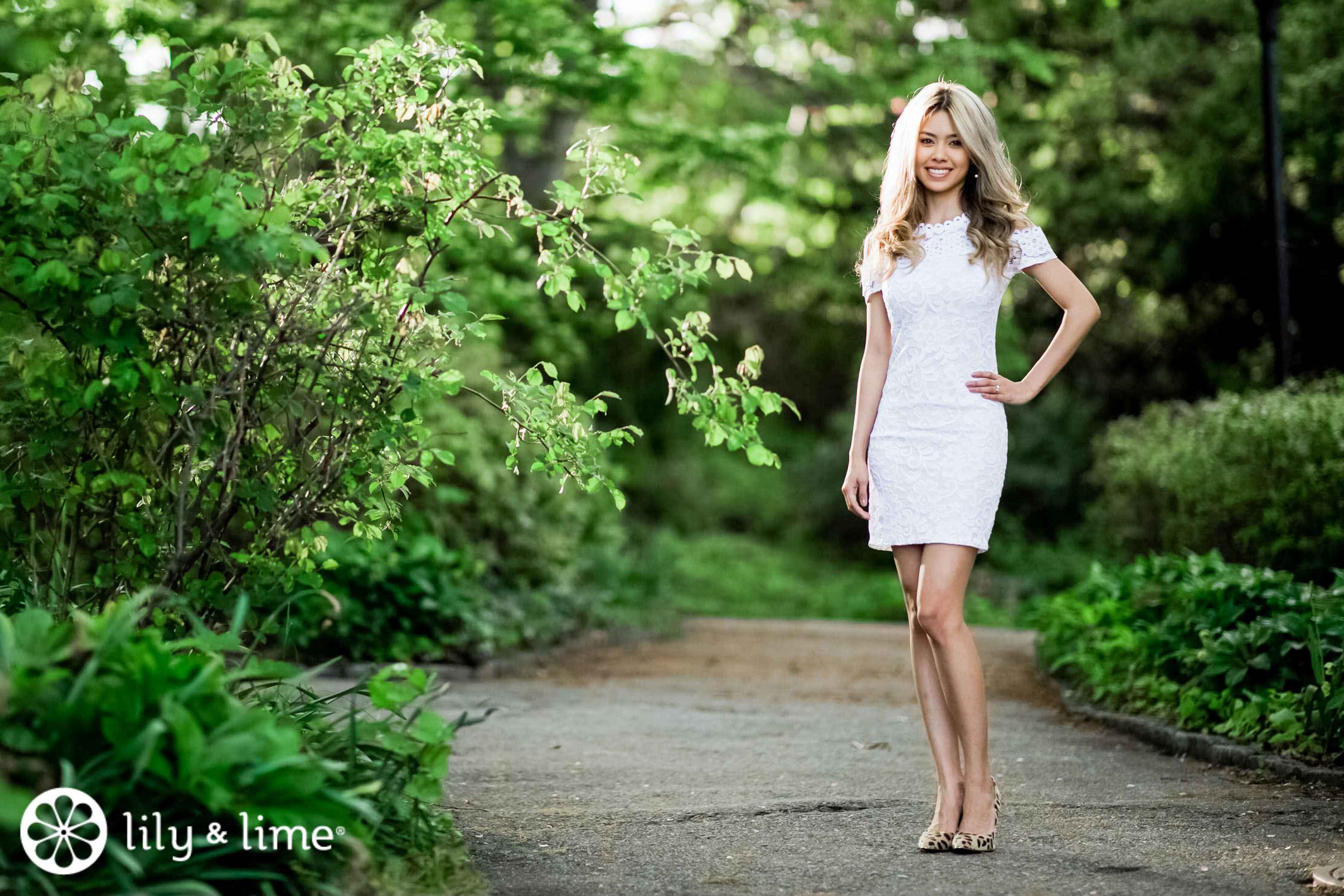 Congratulations! Between classes, school traditions, and powerful friendships, the magical ride of high school is soon coming to an end for you! You are about to graduate and start a whole new journey in your life, whether you are going to college or starting a new career! The end of high school marks an end of an era, and things are changing for the better!. And most importantly, you will soon embark on the first step toward real life- toward independence and adulthood! While all of this can be incredibly exciting and nerve-wracking all at once, bidding adieu to your high school life on a high note is the only fitting way to leave this chapter behind!
Senior pictures are an old school where the seniors take some portraits as the last hurrah of the school year. Professional senior portraits are the perfect way to mark this milestone moment in your life. These images give both you and your parents something sentimental to look back on in the years to come, as well as a way to share your enthusiasm with friends and family about your achievements and the big changes to come in your life. However, the way these senior pictures looked has changed considerably over time! While initially, it involved heading to the studio and getting formal pictures taken with your best shirt on to make a perfect impression. However, the youth of today take these senior portraits very very seriously, but approach them quite differently! Since they are more technologically savvy than any generation before them and they have mastered the science of posing for pictures, thanks to the social media era that they are raised in, the generation today is arguably the most photogenic group of youth to have ever lived! Maybe it's evolution at work or just that the existence of selfies gives them extra practice in being photogenic, but there is no denying that they take great pictures and the vibes of their Instagram and TikTok feeds are immaculate! This resulted in senior portraits getting a makeover too, with high-quality senior portraits which capture them in their true elements, with just the vibe that you want to emanate!
This is where professional photography comes in handy so that you can provide you with the most memorable senior portraits that you could have ever dreamt of! You will need a skilled professional photographer who is proficient in milestone photography and senior portraits, while still offering photography on a budget. Have a professional handle this important milestone of your life and take fitting photographs to truly encapsulate the youthful enthusiasm and the hopefulness that these pictures tend to communicate, while still staying true to the individuality that you carry! A professional milestone photographer will be able to not only suggest poses and make you feel comfortable if you feel awkward but will also capture your "good sides" and angles in the most flattering lighting. While it might be easier to get a family member or a friend to do this for you, the weight that professional photographers have over others is unmatched-and the results will say it all!
If you are wondering whether or not to have a senior portrait photo session, the answer is always "Yes"! You will never regret having more pictures than less, and having some professionally captured senior portraits can be the perfect way to close one chapter of your life and move to the next! If you are on the fence, here are some of the reasons for the case of senior portraits:
Celebrate you!
We get it. High school is not the easiest despite being so magical, and you have finally made it! So this is your big moment to celebrate and show off all that you are-stunning, unique, smart, and you! You have maneuvered all the years in school quite well, have balanced academics, athletics, extracurricular activities, and have also handled growing pains and the confusion that comes with it! Now the end is near, and you are going to have your big "fly away" moment soon, so let your pictures celebrate you and all that you have become. This is a big moment, and you deserve every bit of song and dance that comes with the territory!
A photographic reward
Senior pictures are a fun and rewarding thing awaiting you after years of schooling. It rewards going through the school year phenomenally, every "A" that you brought home, every problem that you resolved, and growing into the amazing person that you are. You have worked hard, and now you deserve to be rewarded with this photoshoot, and all that comes with it. Whether it means getting a new shirt or getting your hair done or having a professional and affordable photographer capture your uniqueness, it is a reward that is well deserved! So relax, and have fun with it, because it is not something that you have to do, but something that you get to do! Not only is senior portrait photography a reward for the students, but it is also a reward for the parents who have played an instrumental role in their child's life and have walked side by side as they reach this milestone. Being their greatest cheerleaders, the parents now get to bask in the pride of seeing their kid achieve this huge milestone and have the beautiful photographs capture this time forever!
Capture the moments in memories
Aside from all the monumental reasons why senior pictures are so imperative, it also does something simple! Like every photograph should, senior portraits also help you capture these moments in time forever, for the sake of memory! Whether it's for yourself when you are older and full of nostalgia, or whether it is something for your parents to remember you buy, having a dedicated photo session during this time frame can help you and your family capture this moment forever-in a truly unique and personal photoshoot which pays an ode to the true you!
Be truly you!
While yearly school photos are always there, they might lack the zest and uniqueness and might not truly feel like you! Your senior portraits allow you to be expressive and represent yourself the way you want to. Shedding away all the expectations from family and the pressure of friends, a senior portrait encourages you to be true to the camera and communicate what you are all about. So you want an ethereal shoot in a sunflower field, do you want to be captured with your favorite fandom attire? What do you want to wear? Where do you want the location to be? It empowers you to discover what you are apart from being a student and how you represent yourself, and that is really a huge step toward self-discovery!
The idea of professional senior photographs might seem intimidating and even overwhelming, but trust us, you will be glad you did it years from now when you look back on the past and see the pride and the wide-eyed enthusiasm you carried within yourself. Sure, it is a monumental yet confusing time of your life, and you navigate the wild winds of the cusp of teenage and adulthood. This is your reminder to celebrate this time and capture this important milestone in life in some perfect pictures. This will help you freeze this moment in time and create lasting memories of how far you have come. If you are feeling awkward about the process itself, don't worry! You are in good hands with Lily and Lime portrait photography! Handling this phenomenal milestone event with a gentle hand, expect people skills, and a phenomenal eye for photography, Lily and Lime will instantly lull you into a sense of comfort and guide you throughout the session, and before you know it, you will have some stunning senior portraits which you love and forever hold close to heart!
A well-known name in the wedding industry, Lily and Lime has expanded to capture all the milestone moments of life, ranging from maternity photography to pet photography, family photography to newborn photography, rehearsal dinners to baby showers, and many more blink-and-miss moments of our lives. Of the firm belief that documenting the milestone moments of your life can be probably the most priceless that you ever do in your life, Lily and Lime is passionate about making those big and small moments of life memorable and immortal! From family picnics to graduations, first birthdays to Christmas cards, from office events to weddings, everything is captured with a skilled hand and unmatched expertise, and probably at the best price too! Well-versed with the art of photography, Lily and Lime is not only a photography name that will do your milestone moment justice but is also very easy to book. You can book your affordable photographer for a local photography session from the comfort of your home, and you get your photoshoot for free! You only pay for the pictures you love, which is a liberating offer and allows you to have fun with the photography, without the commitment of paying a hefty price for it! With this tremendous milestone of life captured in perfect portraits, you will forever have your present self captured for you to treasure forever. And trust us when we say that you will be glad you went through with it!