Create A Room That Puts All Eyes On The Two of You
August, 26 2016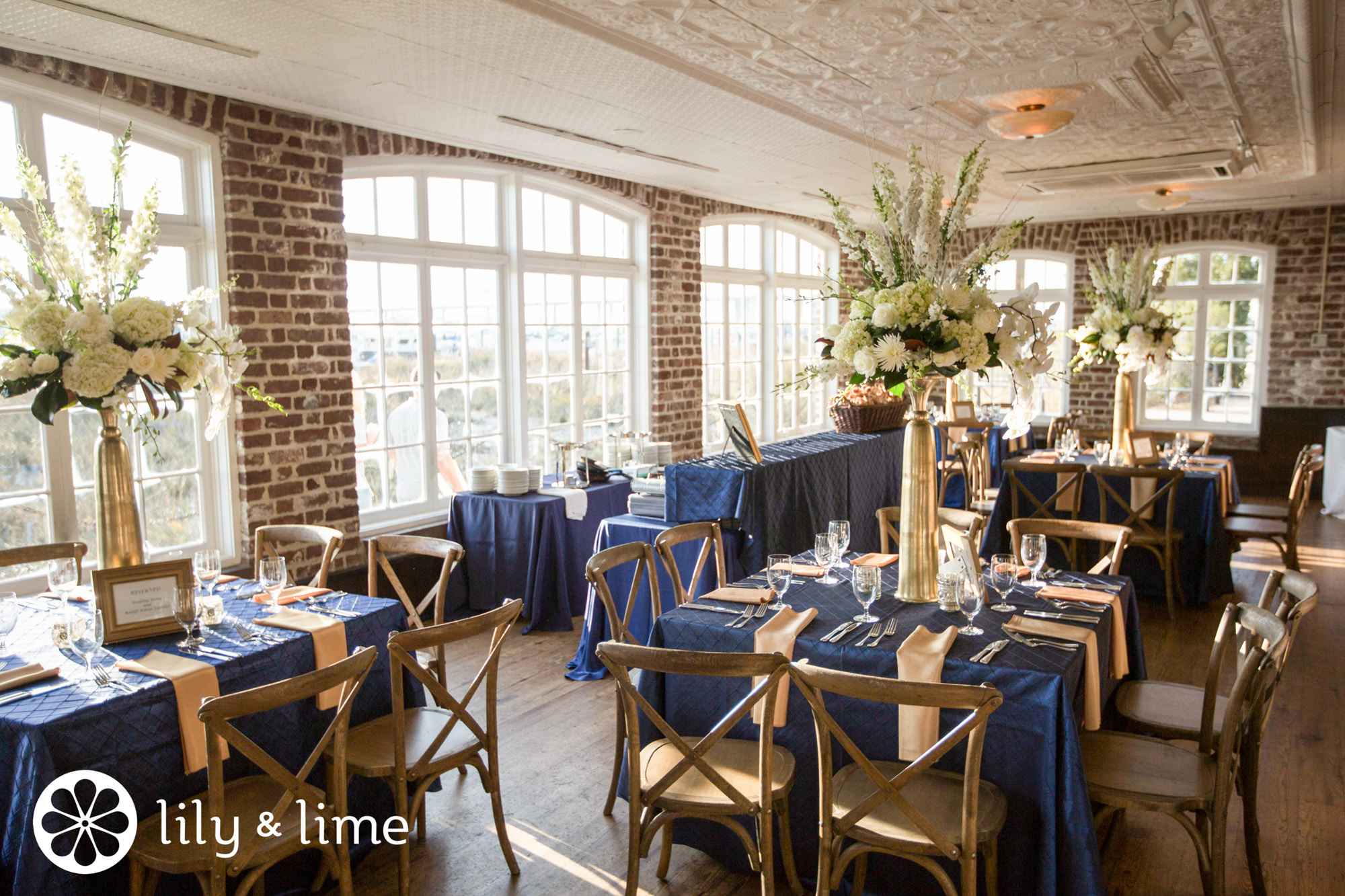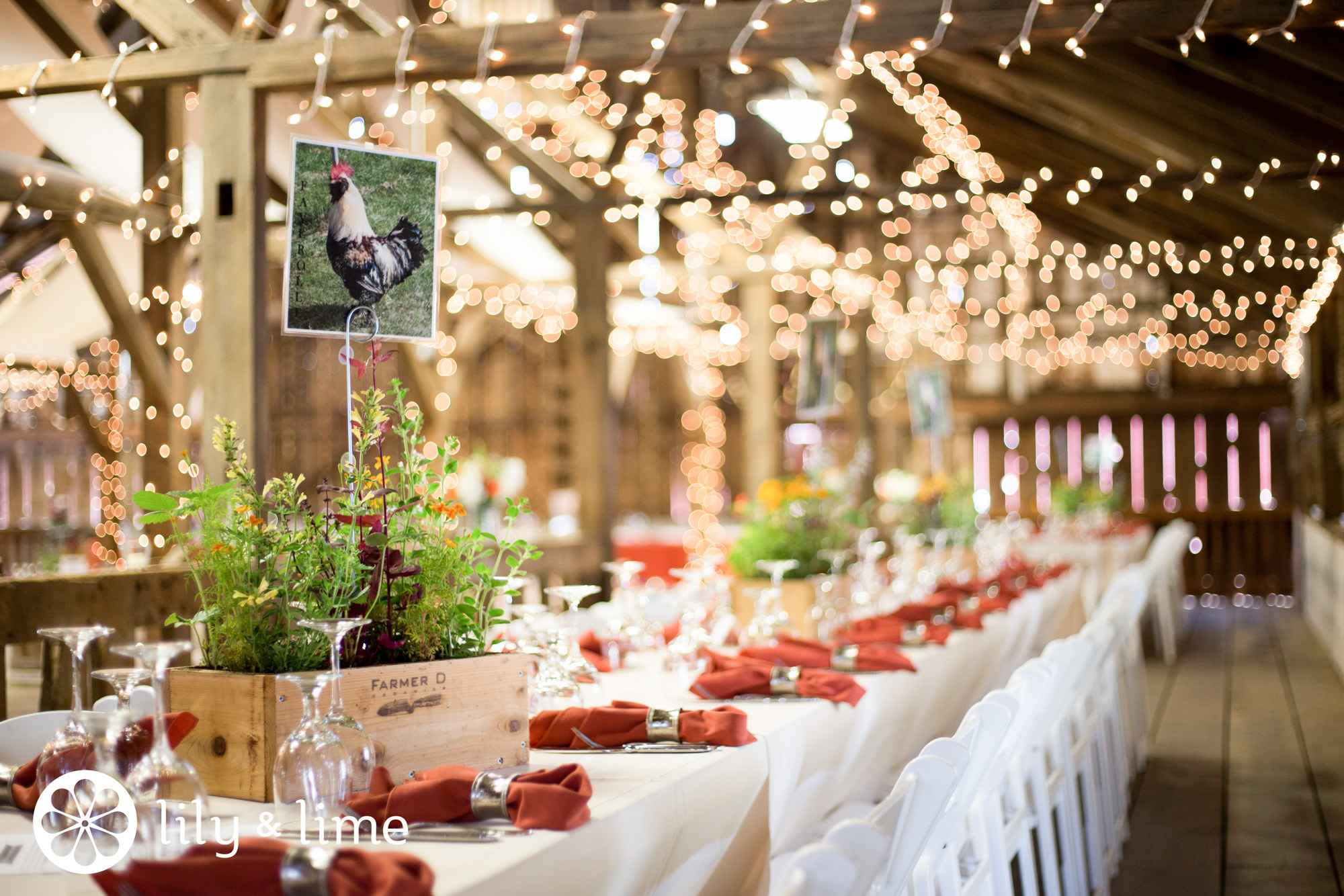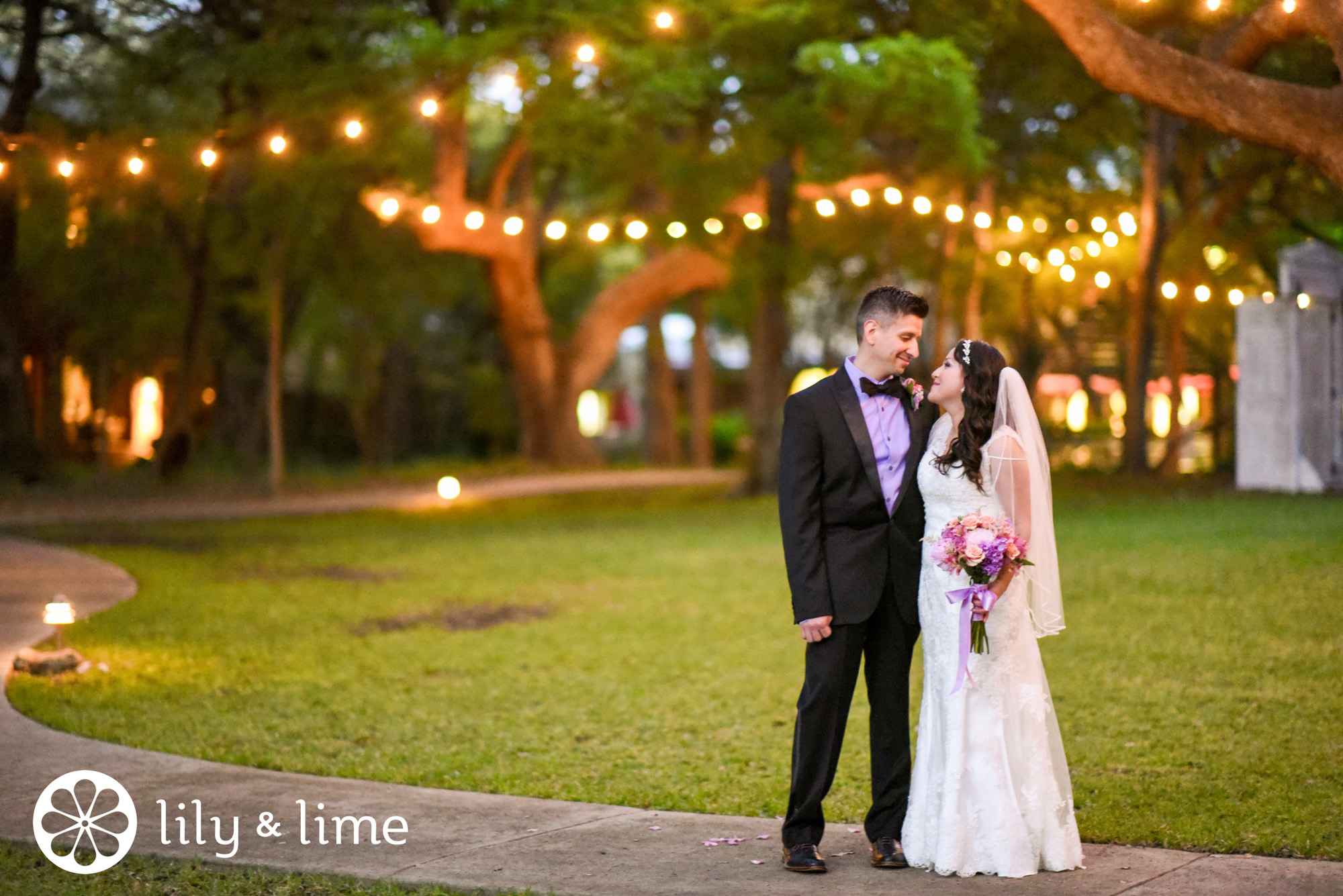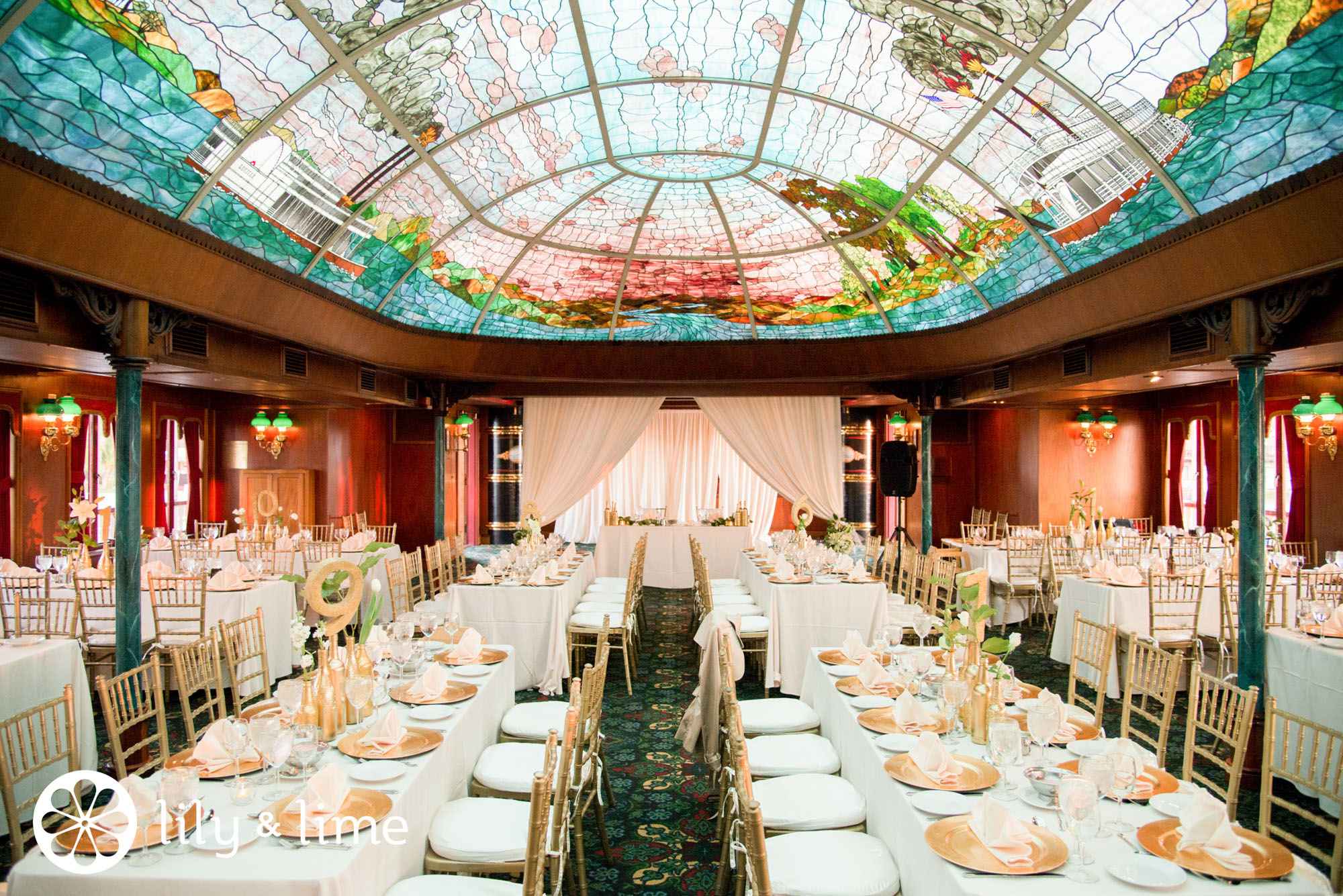 You've been planning for this day since you were seven. You've had the ring in mind and the dress picked out. Your color palette. Every detail -- even down to placecards! While you are busy creating the wedding day of your dreams, remember to consider your venue in your reception inspiration.
Zig-zag carpeting? Ornate chandeliers? Flocked wallpaper?
"Keep it simple," is your mantra. (Your Lily & Lime wedding photographer will thank you.) Neutral colors and clean lines will complement rather than compete.
Simple blue tablecloths and tall white flowers are stunning against exposed brick and glass.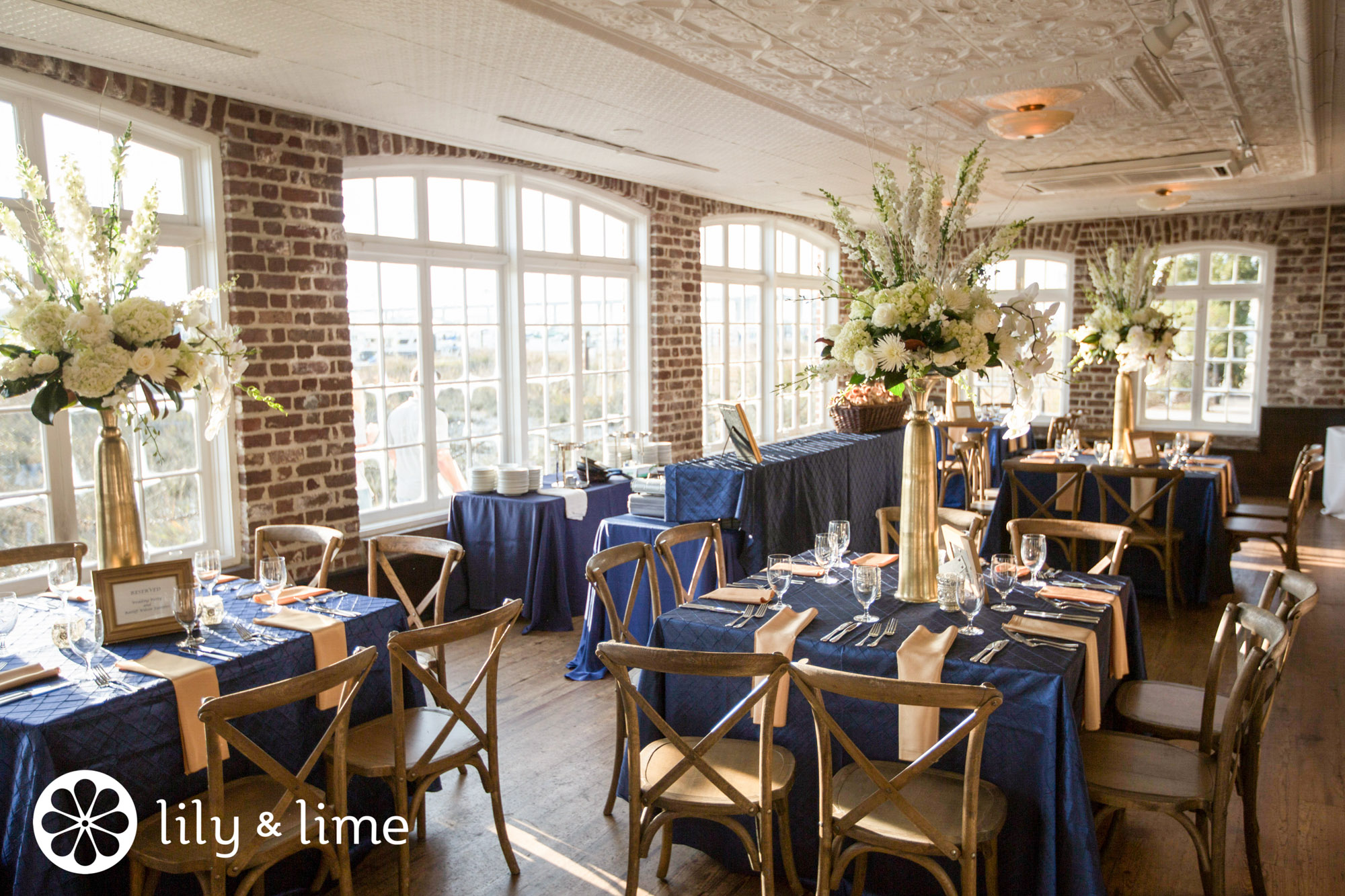 White, with just a hint of gold, allow the details of this room to shine, without seeming "a touch too much."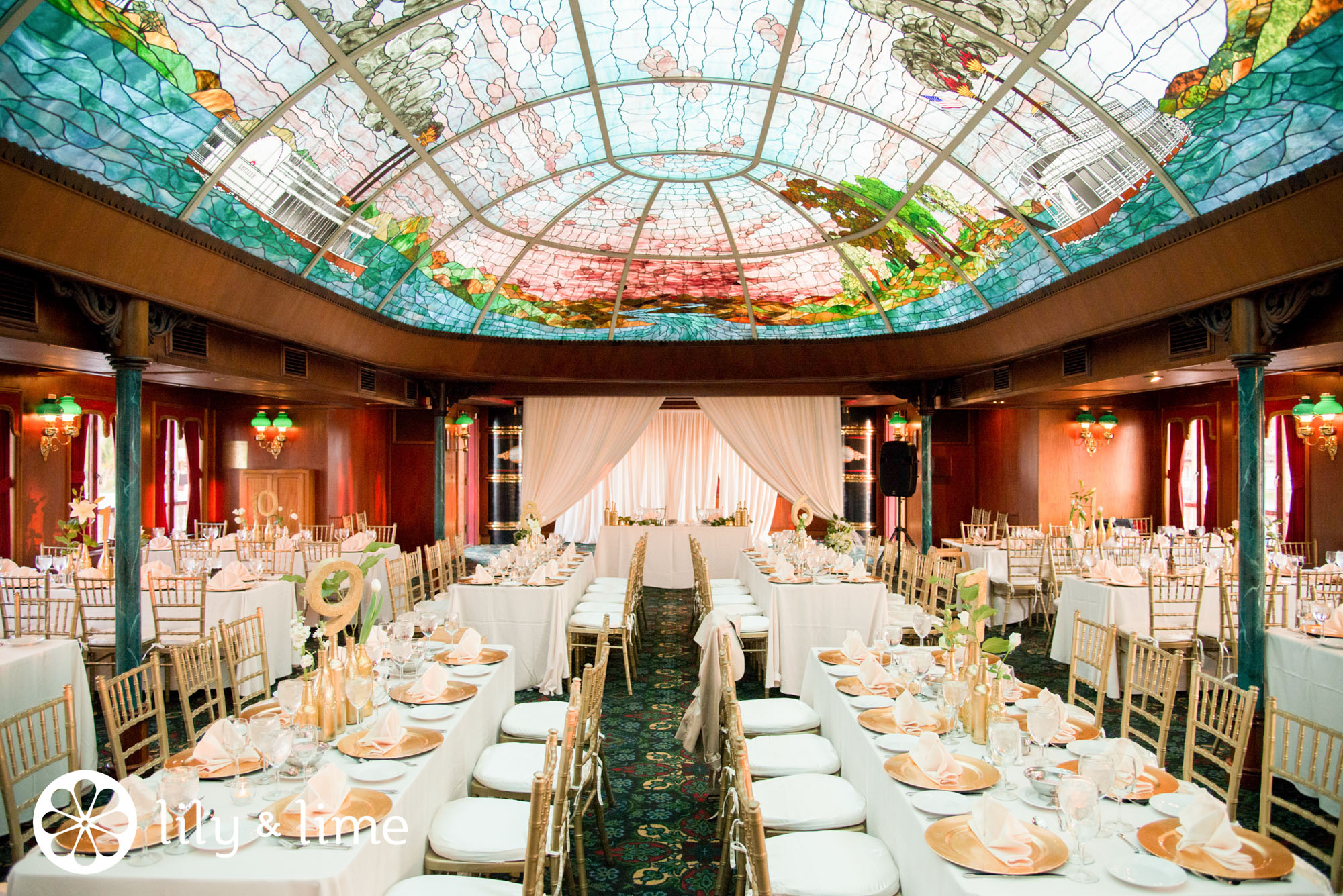 Neutral colors and space? Take this opportunity to play with color and themes.
Burnt sienna napkins, farm box and a chicken photo lean into the room's rustic feel. Who needs table numbers when you can seat your guests according to farmyard animals?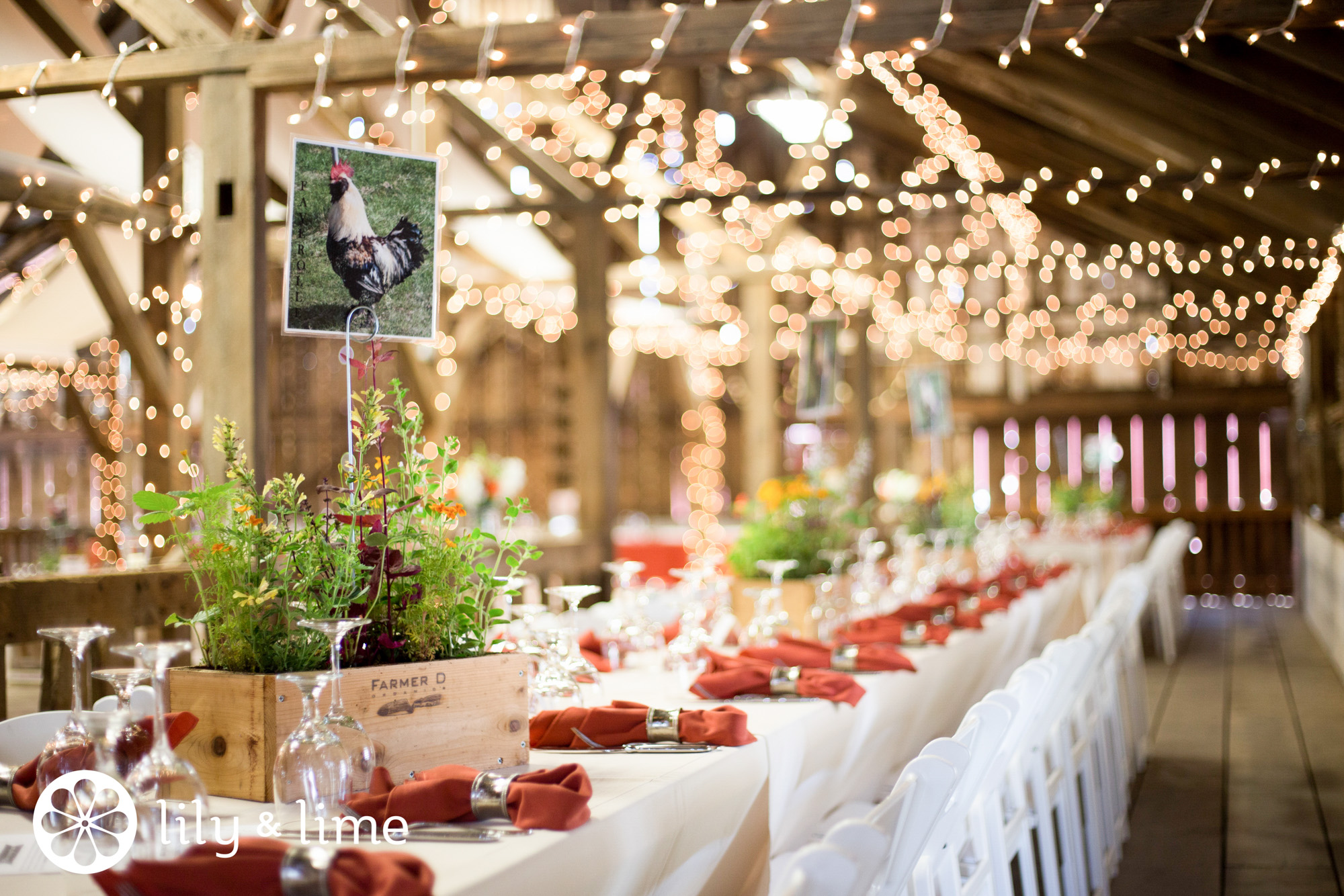 While red and gold details create an elegant pop of color.

Lighting is an inexpensive option for creating mood -- regardless of venue. Our reception lighting advice? Stick with yellow to create warmth and a sense of romance. White for a light, airy feeling. And colored lighting for a bit of drama.
Just a hint of lavender.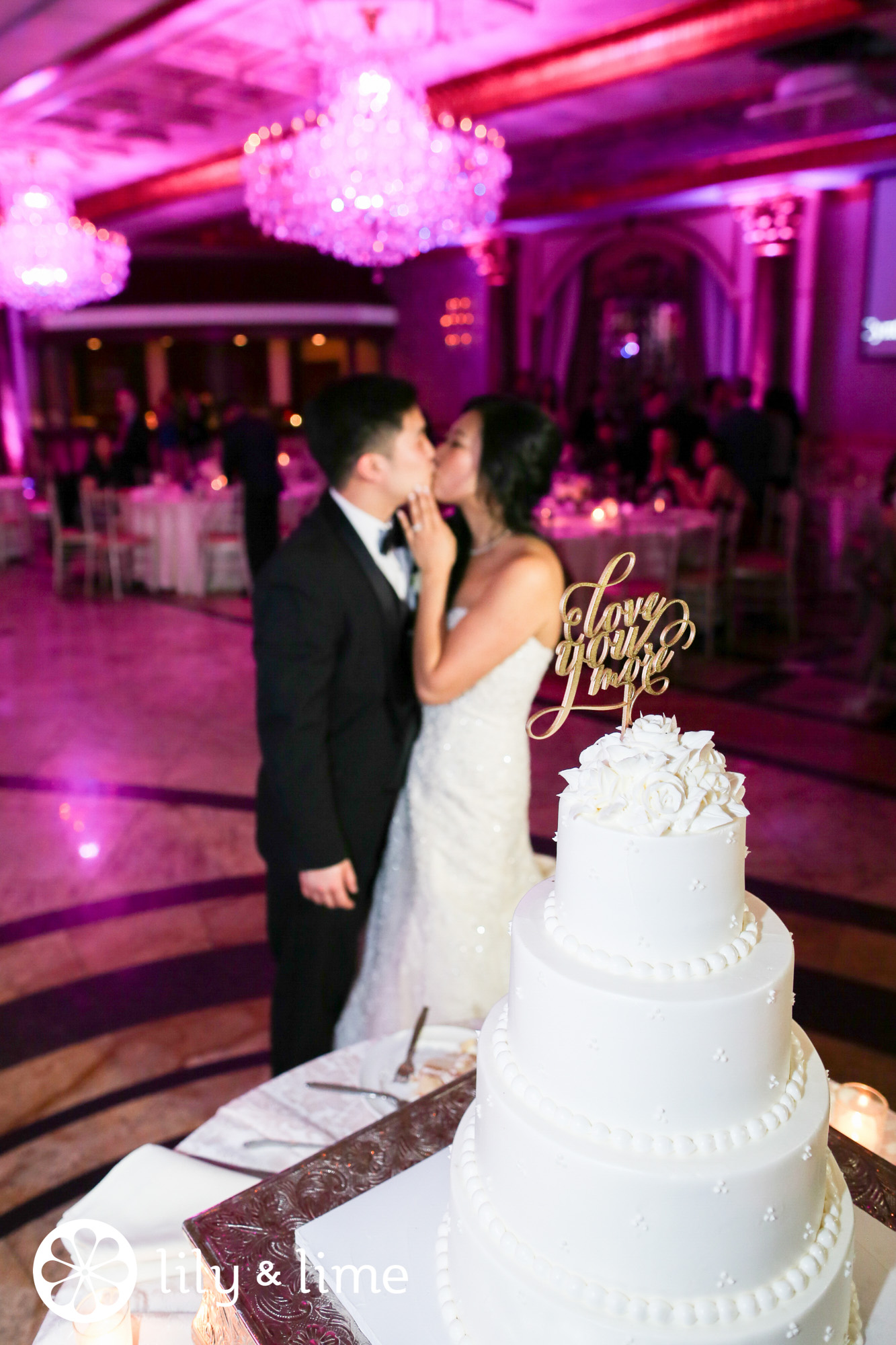 A string of "pearls" light up the night.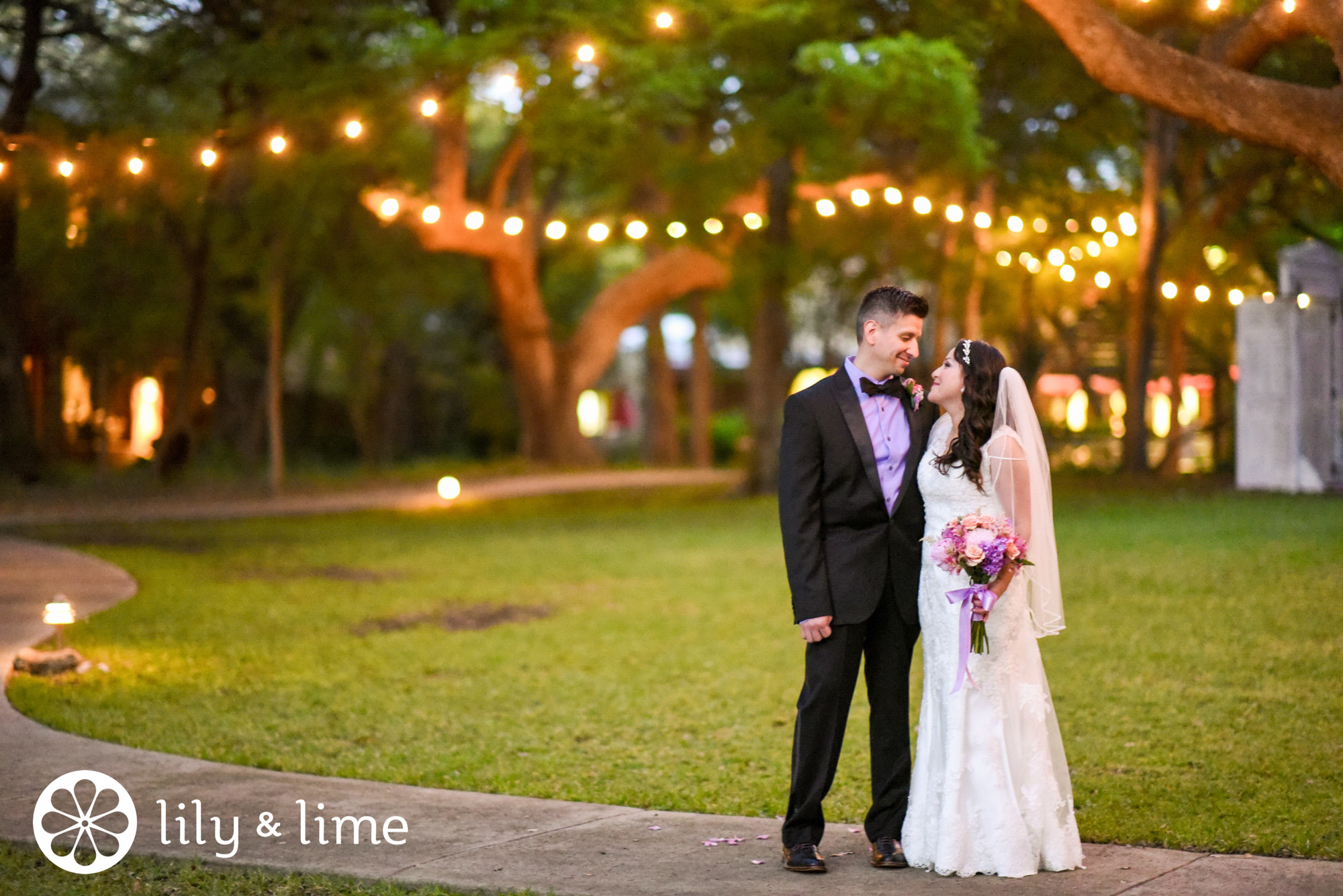 Have fun! Create a space where all eyes can be on you.