Create Aisle Style With Fun, Functional Signage That Sends A Clear Message
August, 31 2016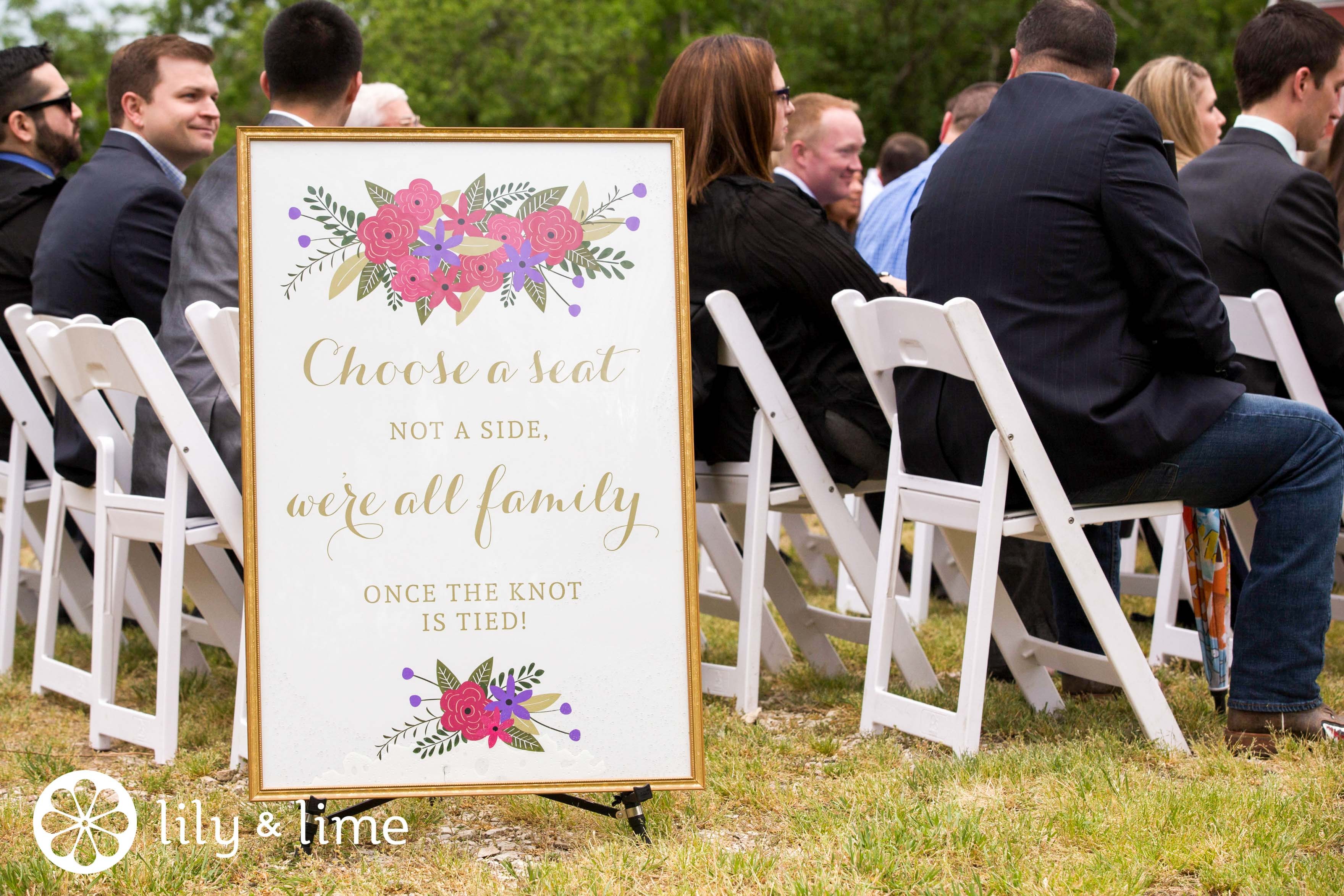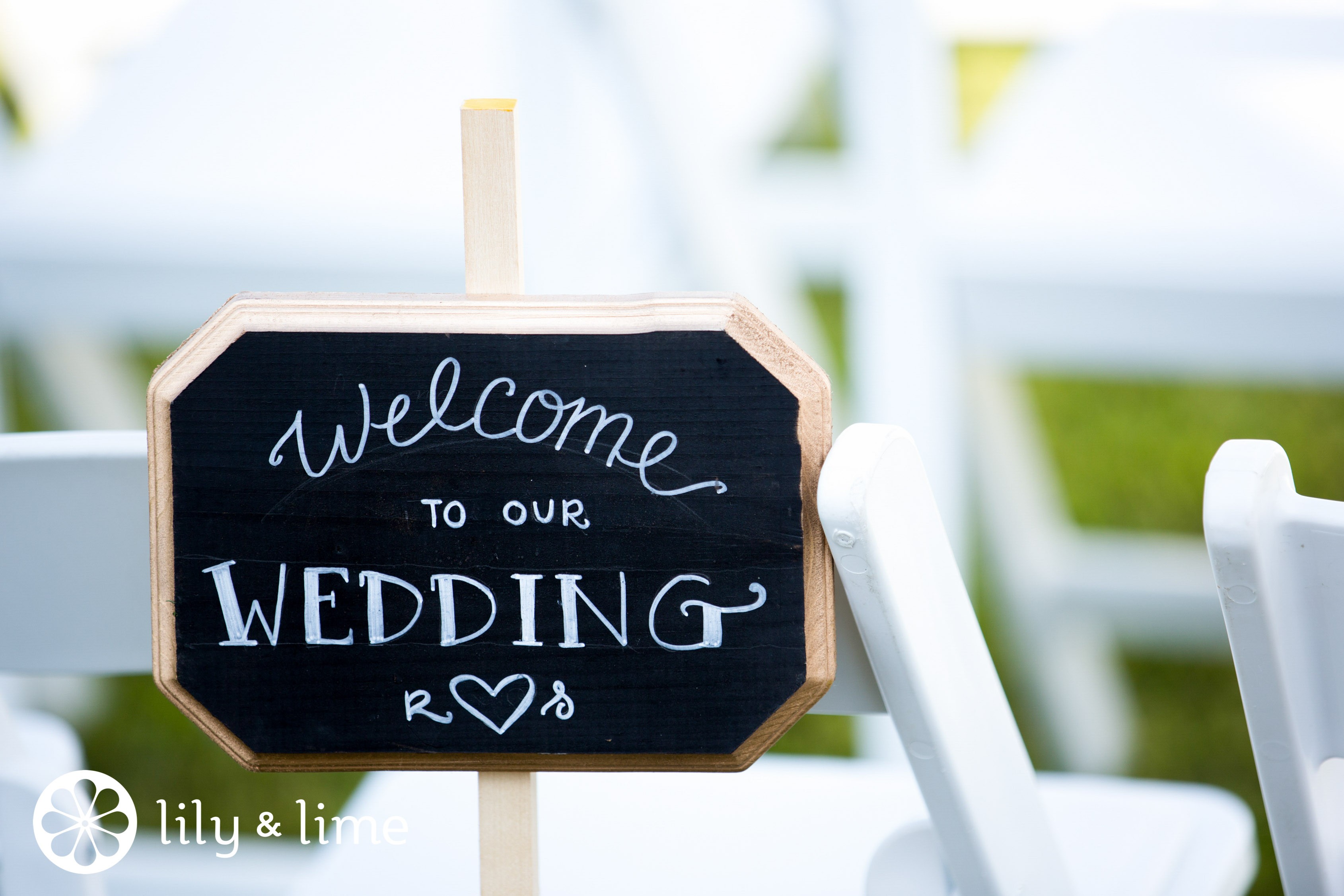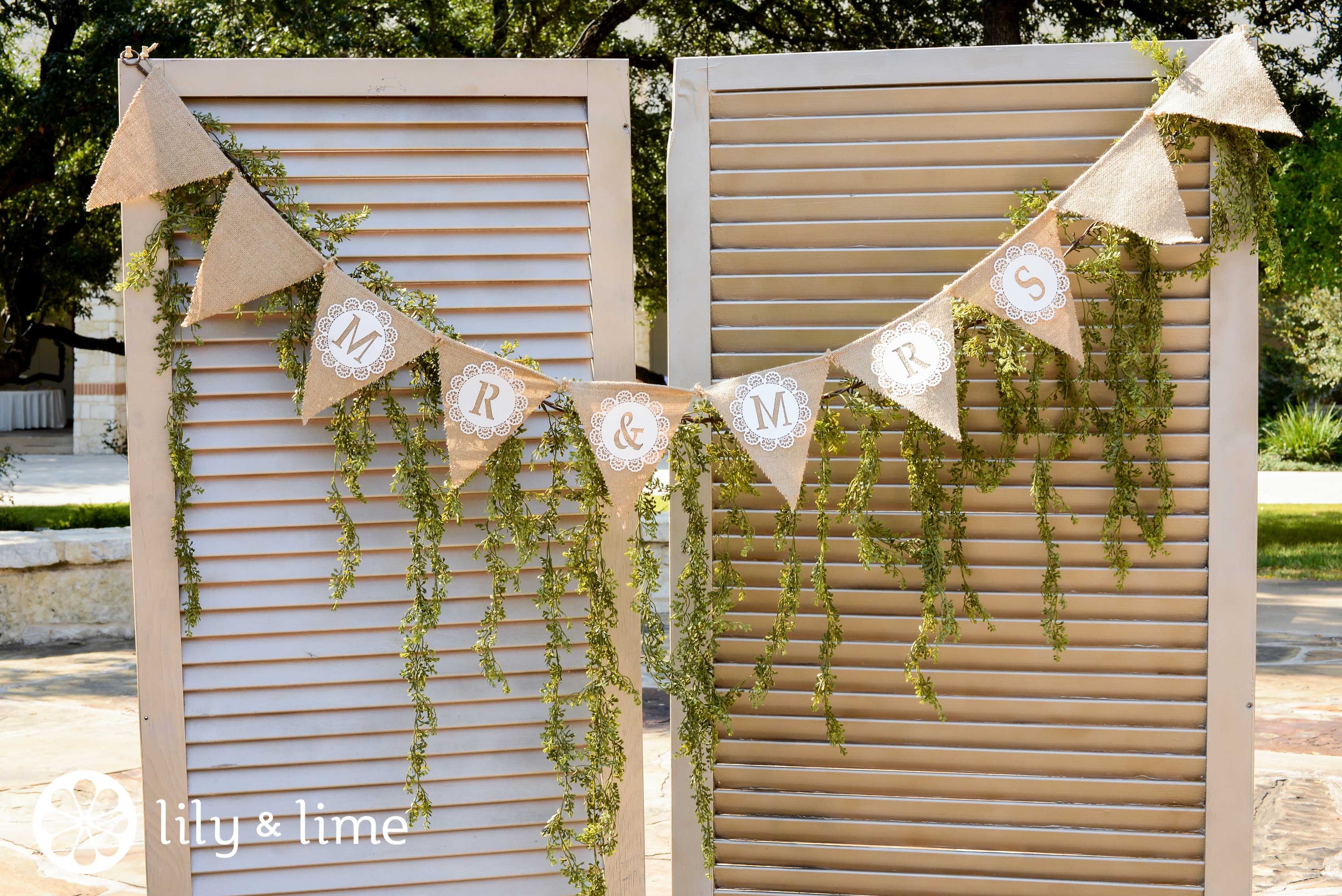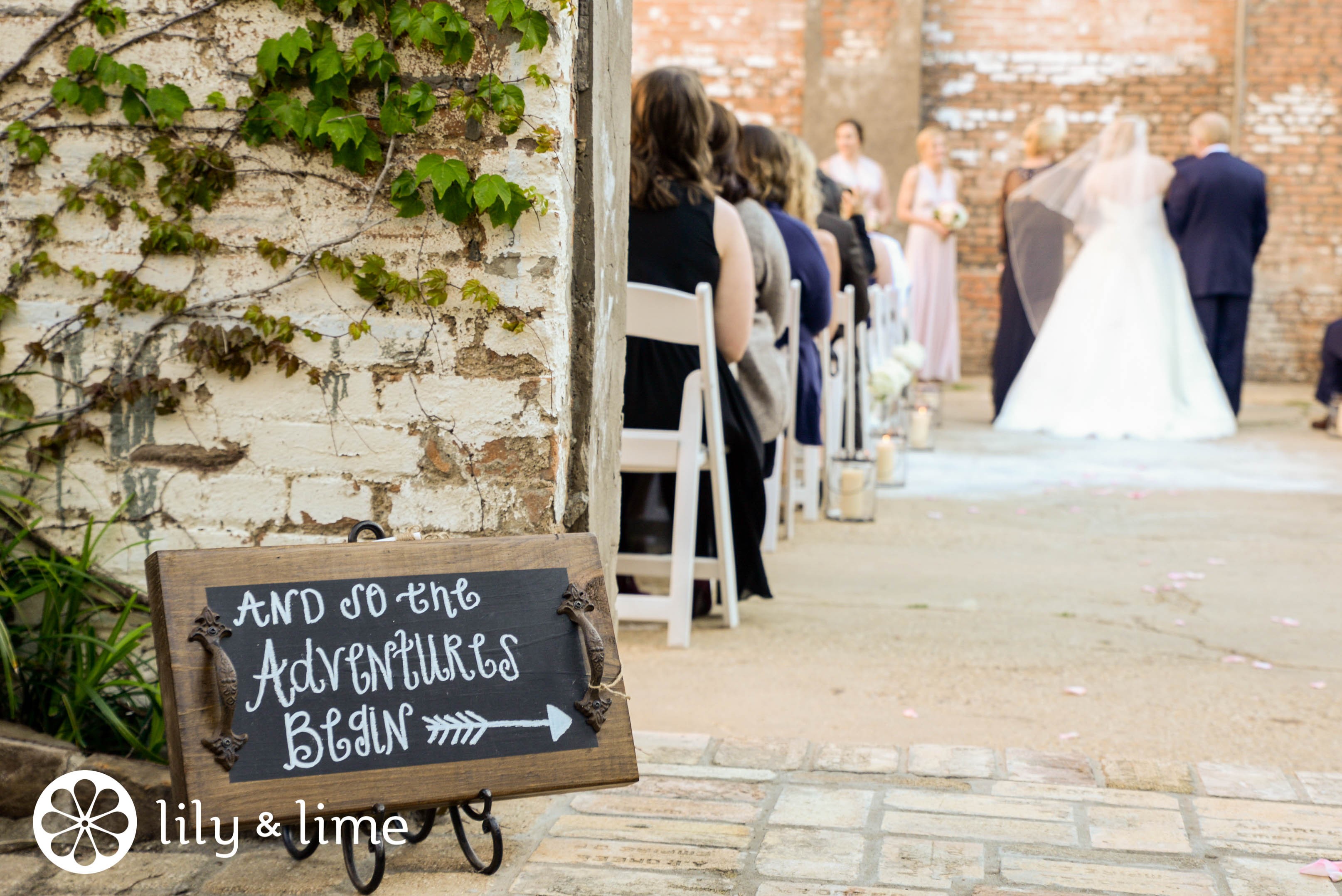 We've all been to that wedding. The one where you wonder which side of the aisle to sit on, where you can find a wedding ceremony program, or where to go and what to do after the ceremony but before the party. While all of this might seem obvious to the newlyweds and their families, guests sometimes have a tough time navigating the nuptial terrain. You can help guide your guests with DIY wedding signage that is fun, functional and shows off your own unique couple style. Bonus: Done right, your signage becomes a part of your wedding decor, and makes for great photo opportunities for you Lily & Lime wedding photographer!
From easel style to hanging charms, we love chalkboards for sustainability, portability and flexibility. (Just erase and use again and again.) Can't find just the right chalkboard? Pick up chalkboard spray from any local craft store and make any surface a chalkboard.
These signs are perfect for making close friends and family feel super special and also remove any questions of "Can I sit here?"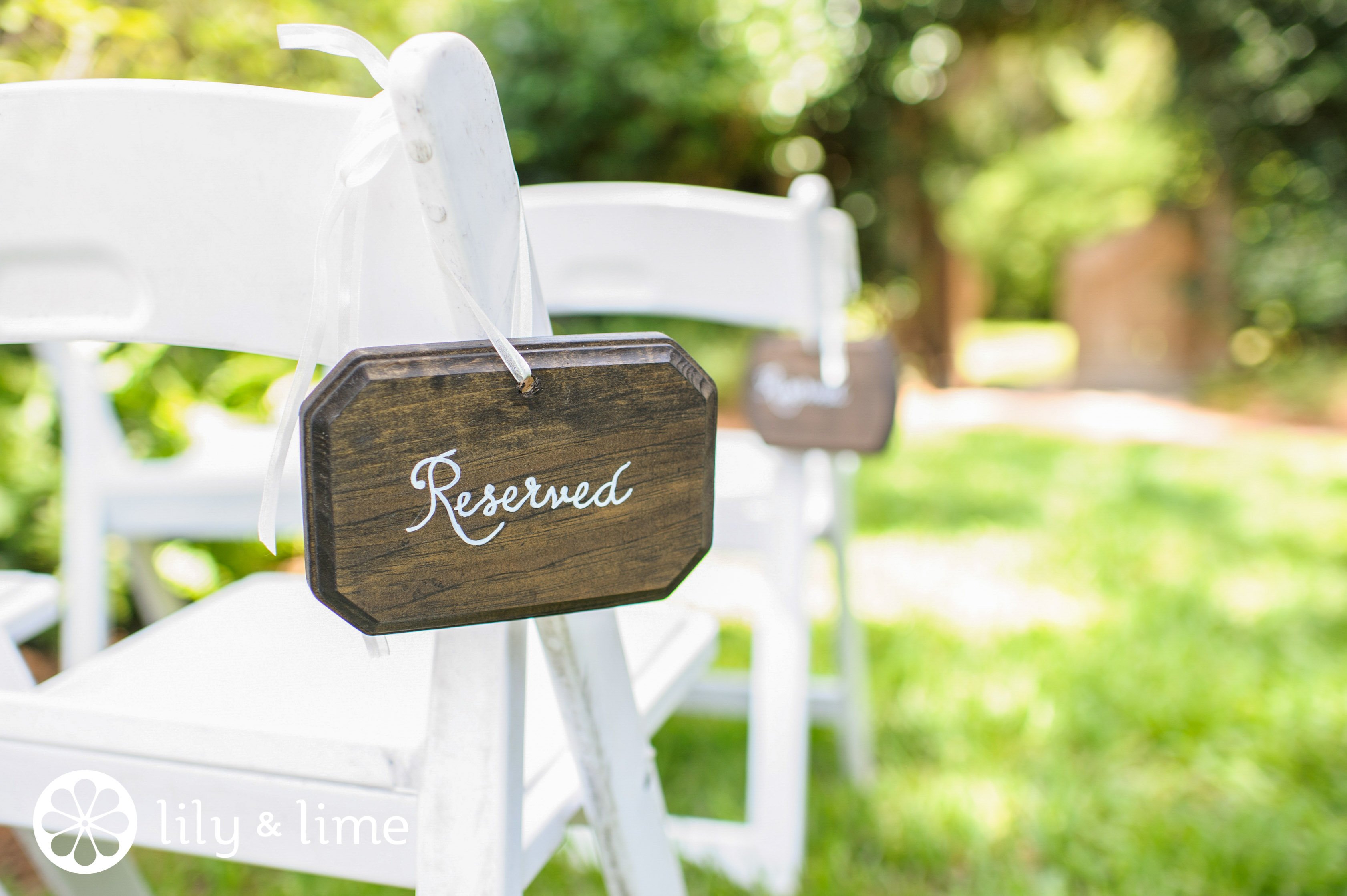 We love this board for making guests feel welcomed!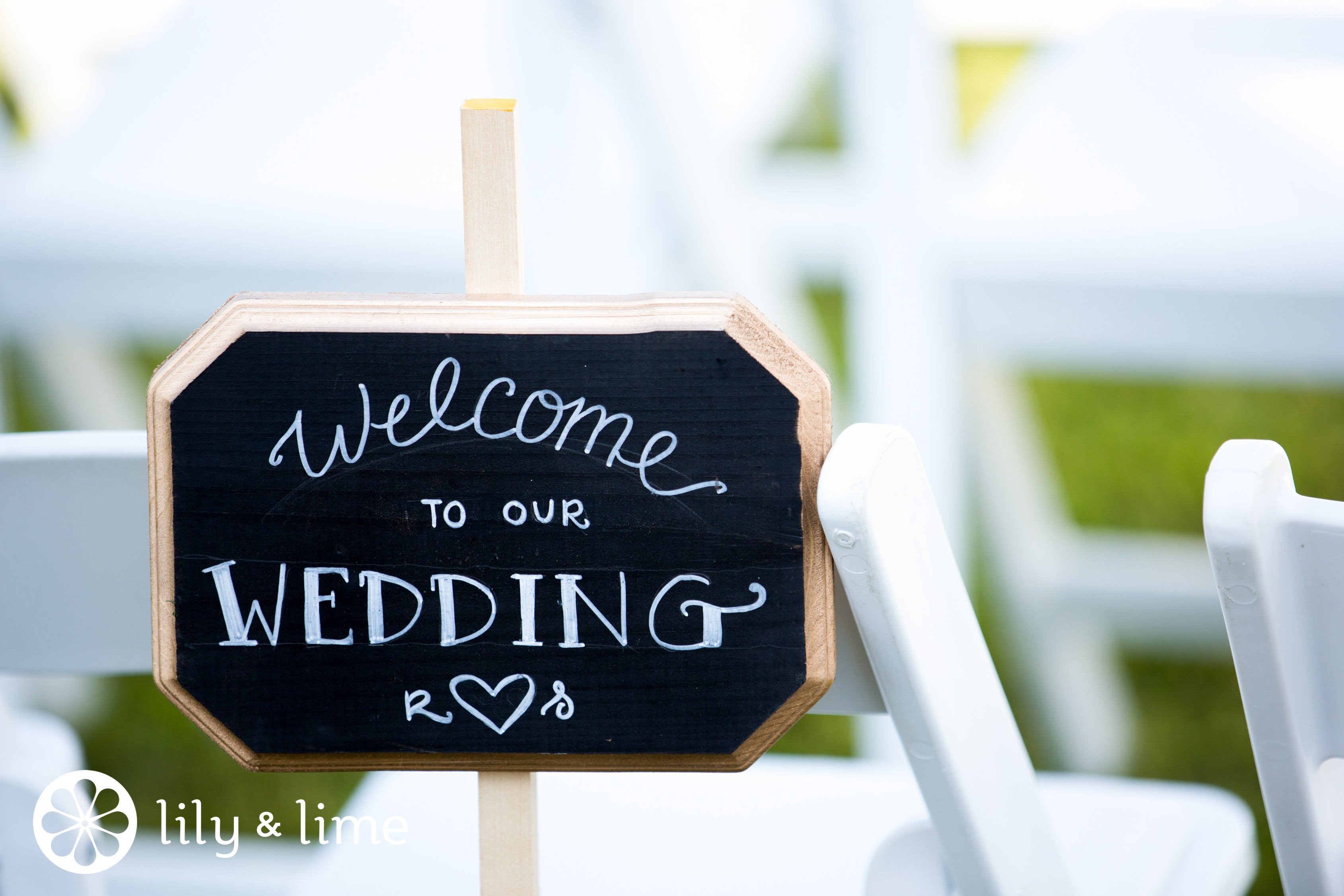 Line up photos in frames from the thrift store and add a chalkboard for a fun after-ceremony, before-the-party activity that shows guests your path from first date to wedding day. (You'll be busy with the wedding photographer, and not all of your guests will want to hit the bar!)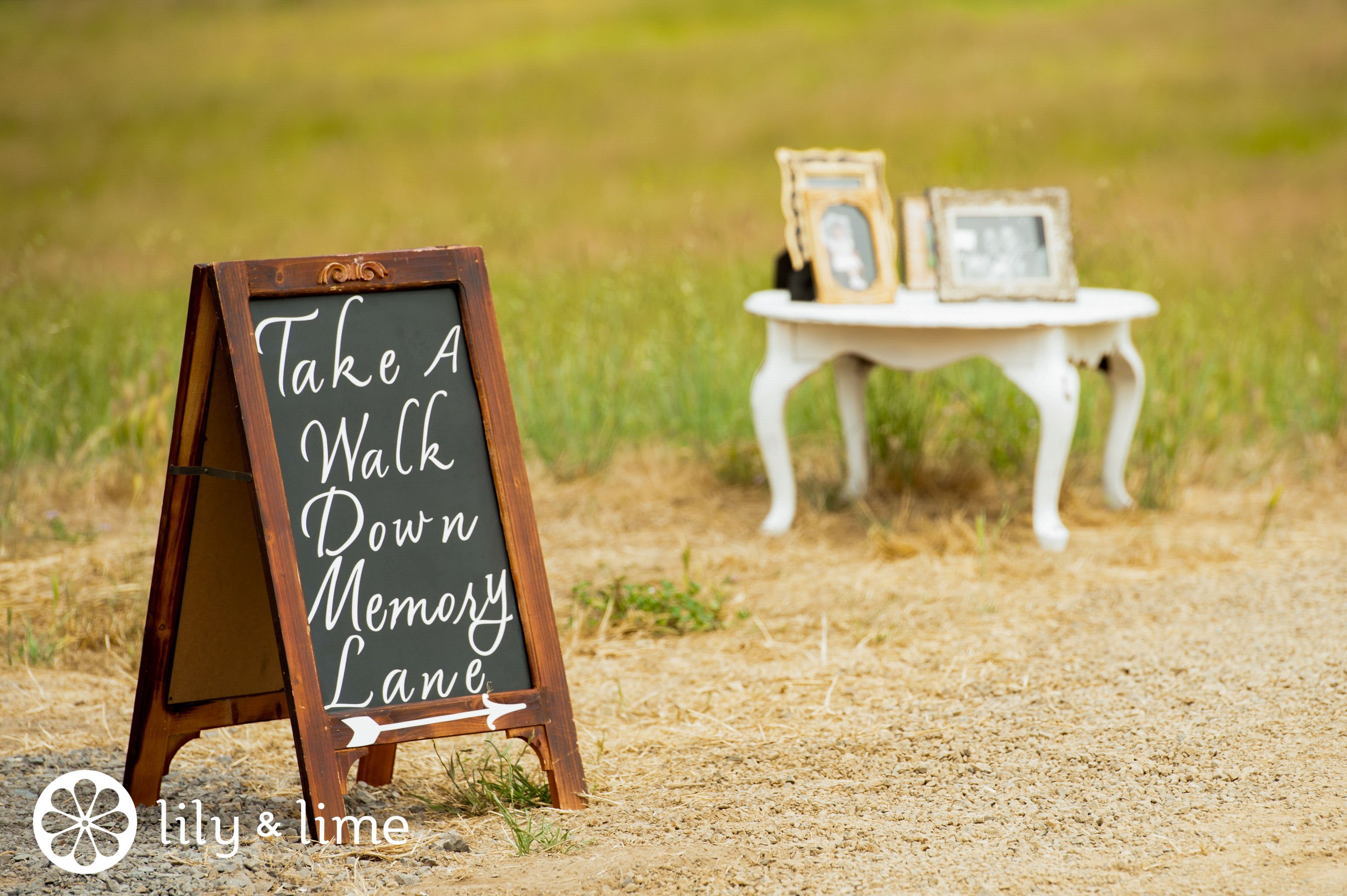 Or print a custom message and display it in a large frame.
How's this for a wonderfully inclusive wedding message?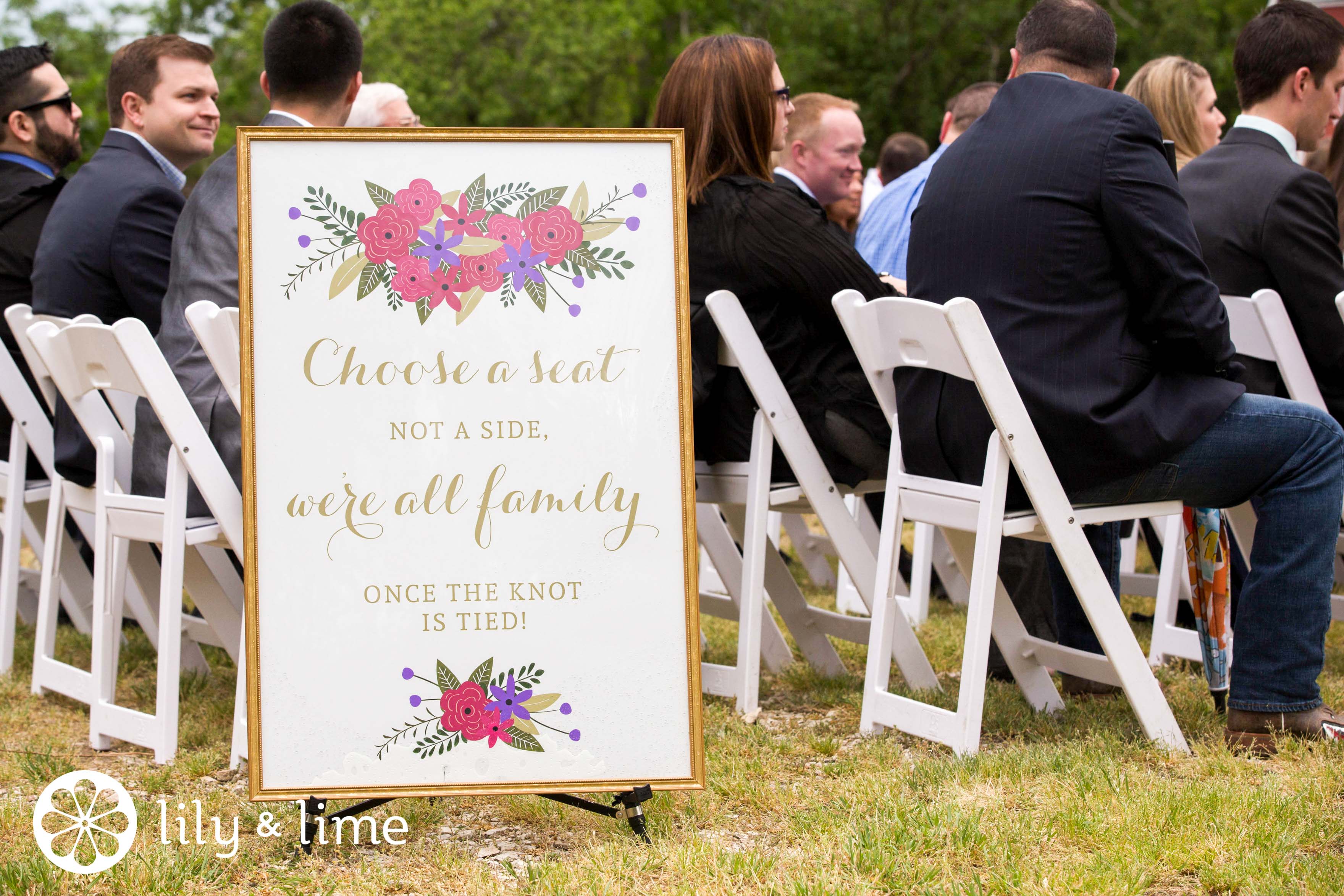 From ladders to letter holders, flags to sandwich boards -- your local thrift and craft stores are treasure troves for creating your own aisle style -- and some awesome wedding photography too. Best of all, the message you send your guests will be clear.
Like this one.