Dogs in Weddings
July, 13 2016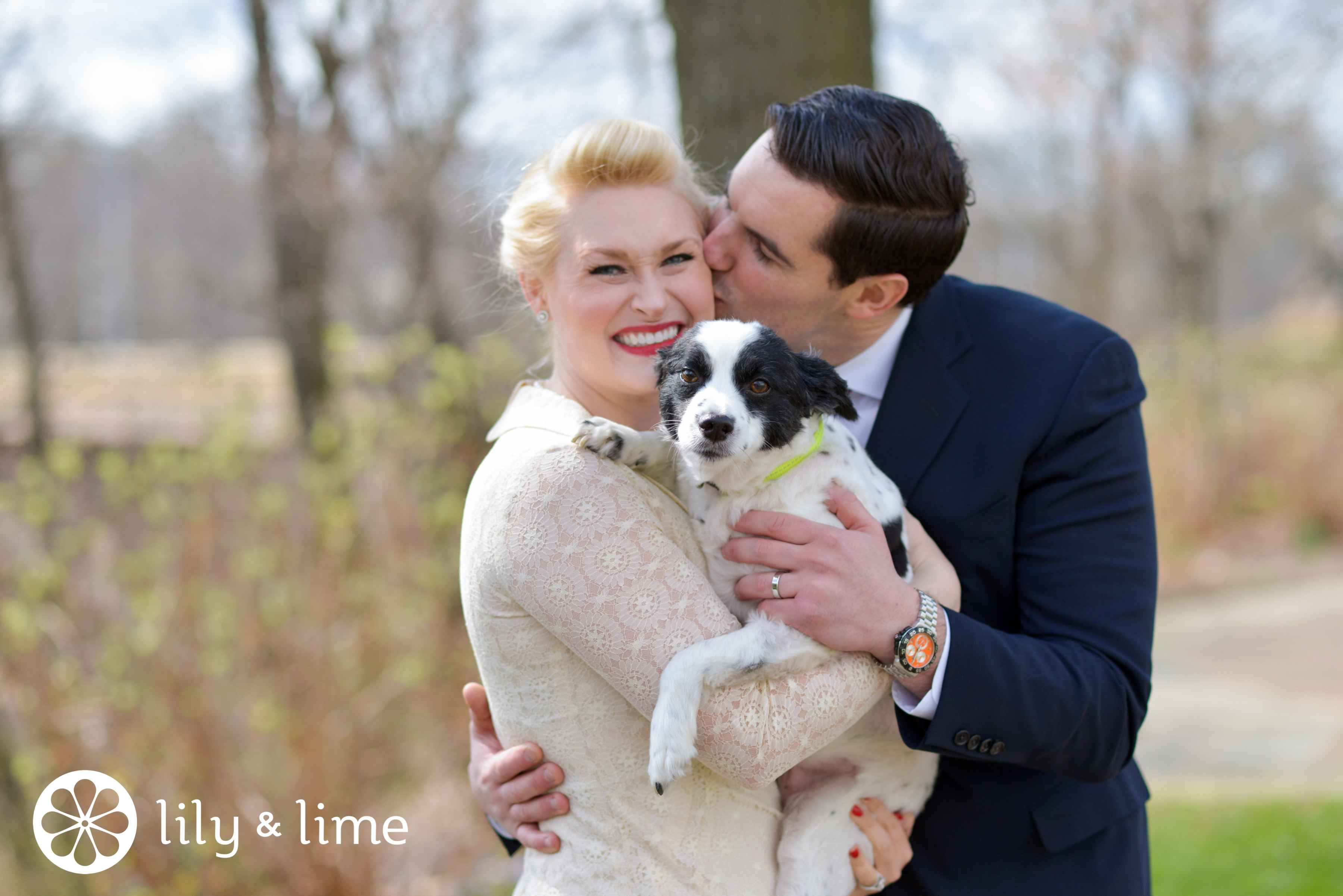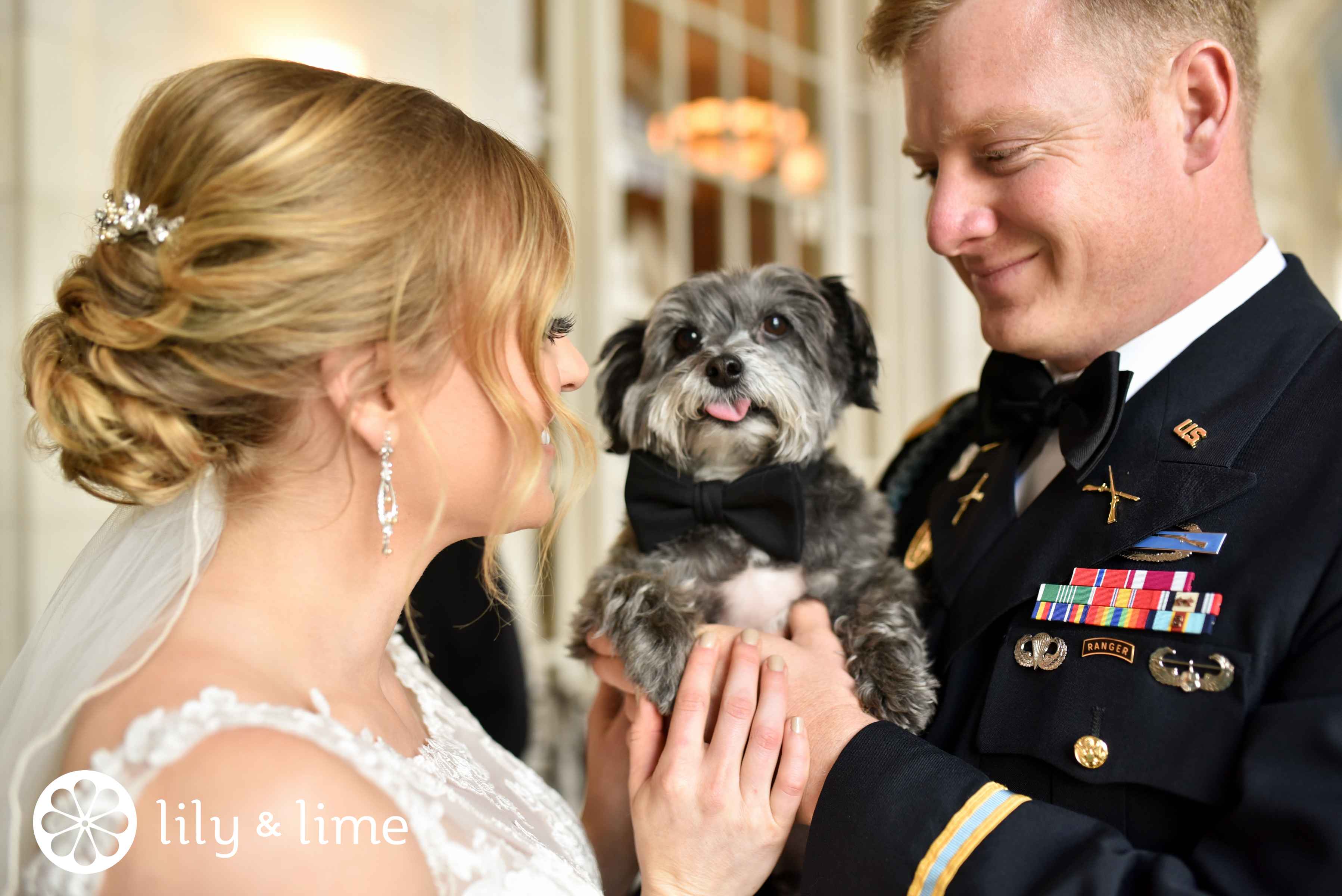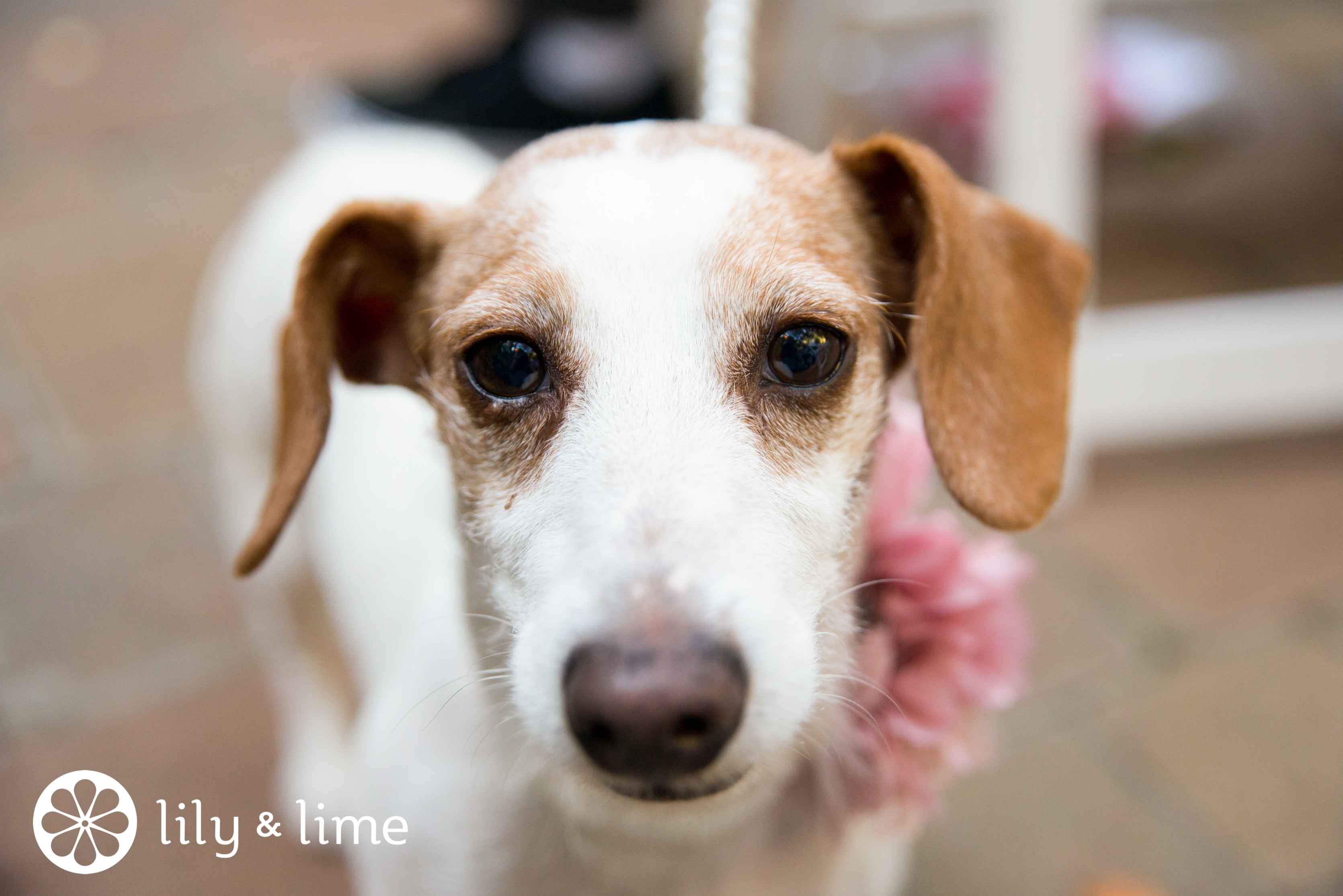 We're big pet fans at Lily & Lime, and some of our favorite wedding photos include your four-legged family members. Do you have a dog planning to be in your wedding photos? We have some tips and tricks for coordinating your canine companion into your wedding photography session.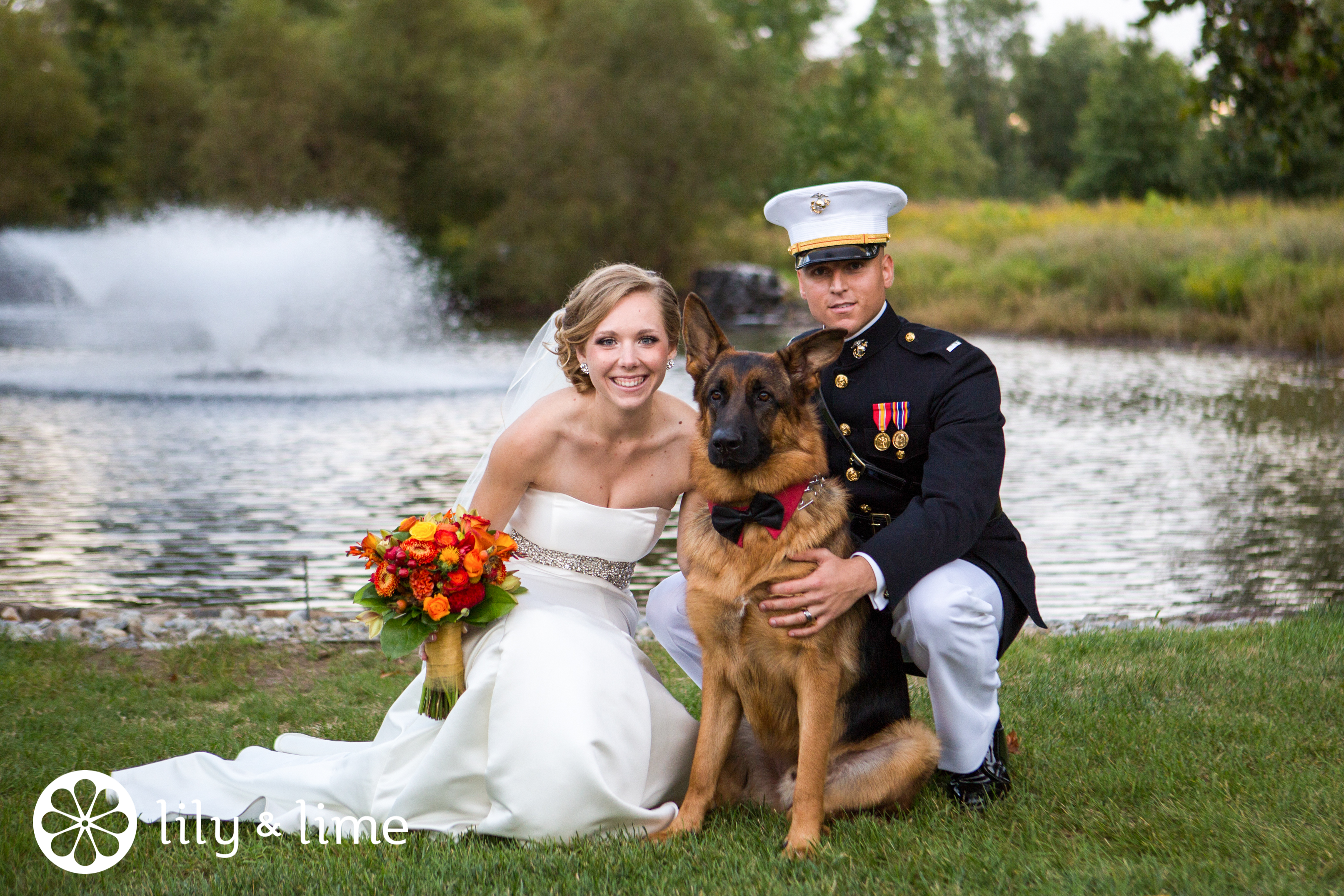 If your dog is going to be in your wedding photos they'd better be looking chic! Having a fun, quirky, or matching attire for your dog is a must for adding a personal touch to the photo session. Maybe your handsome canine needs a sleek bowtie to match the groom. Or your pretty pup might need a colorful collar, bright kerchief, or flowered bandana to add some flair.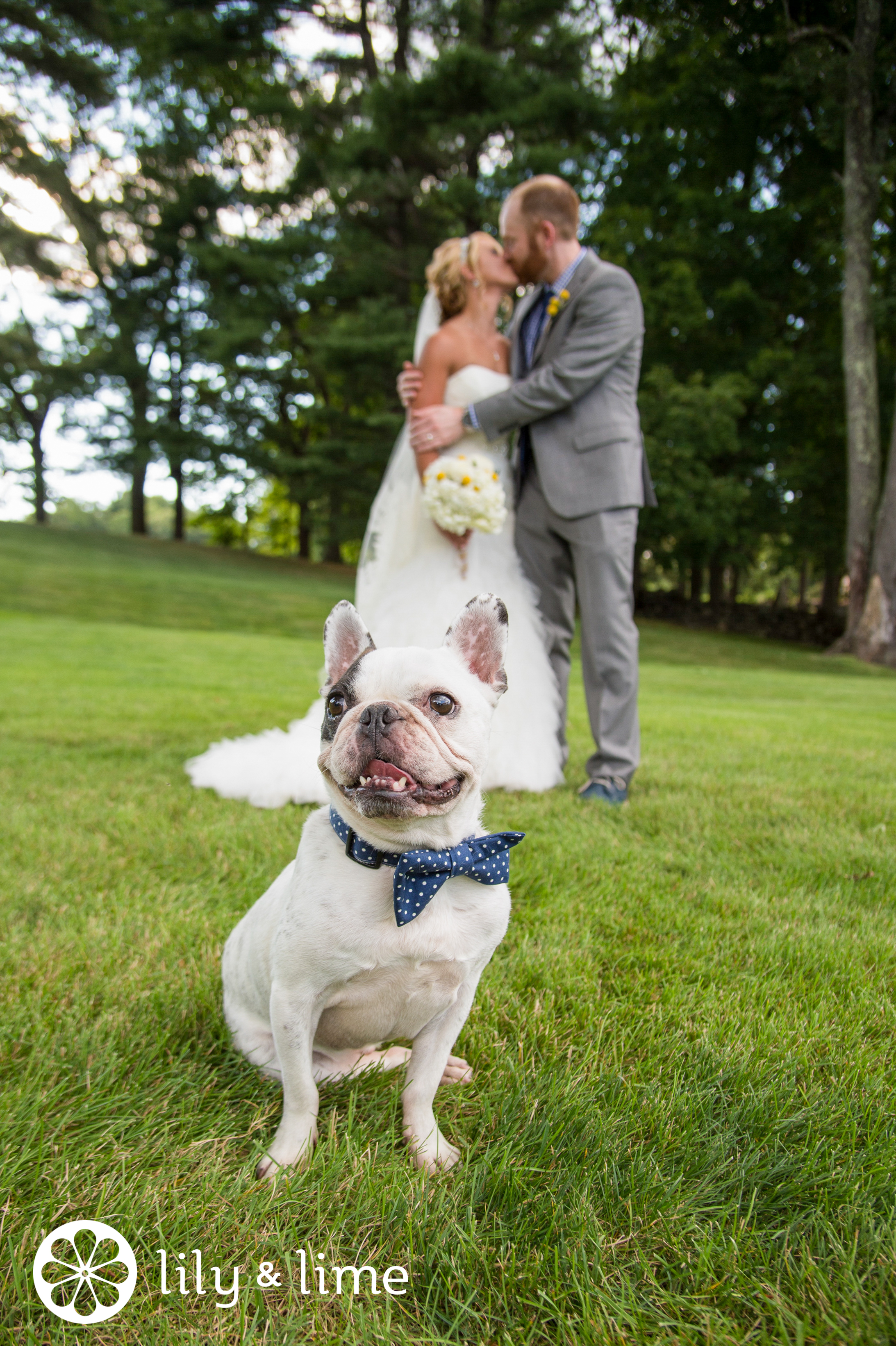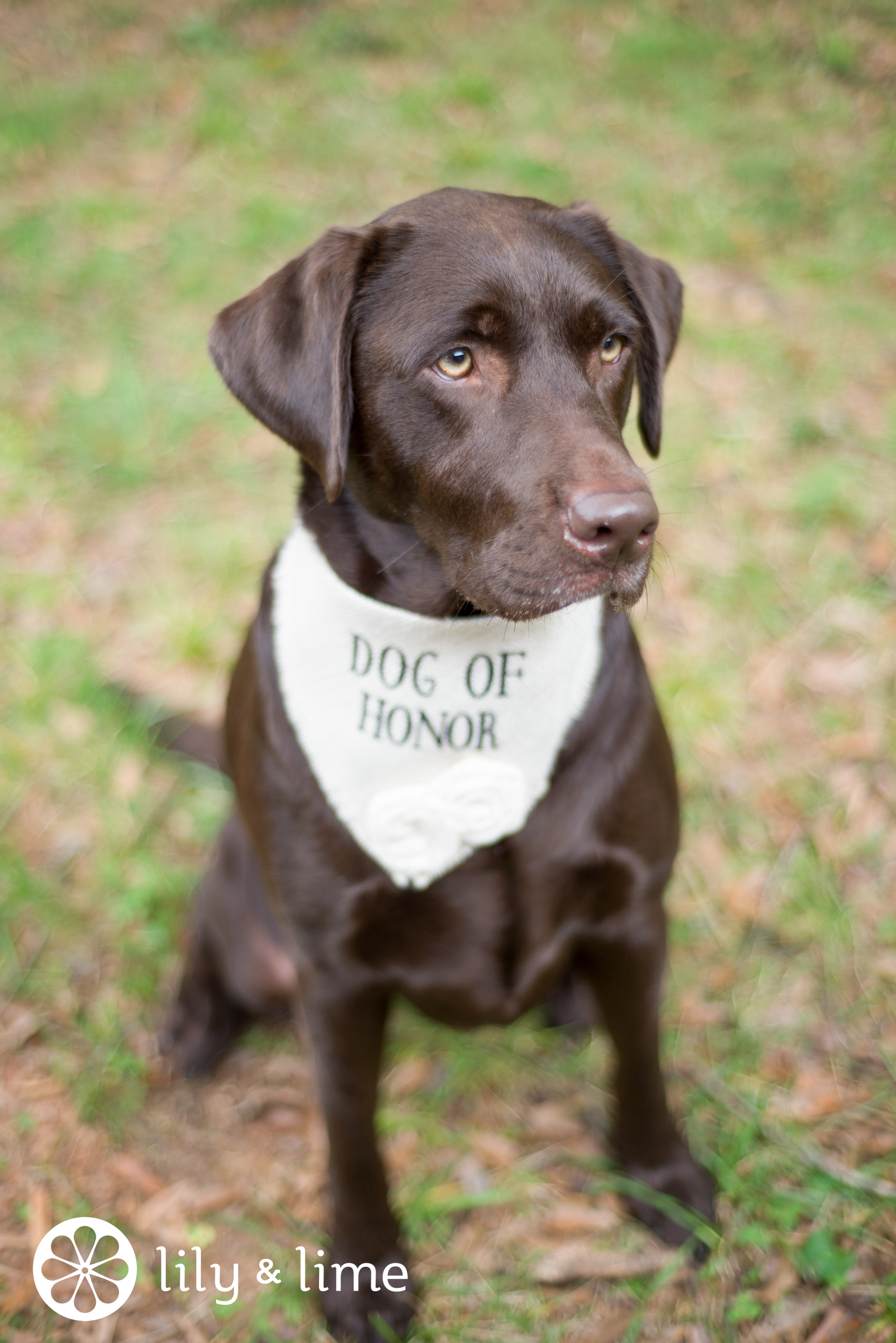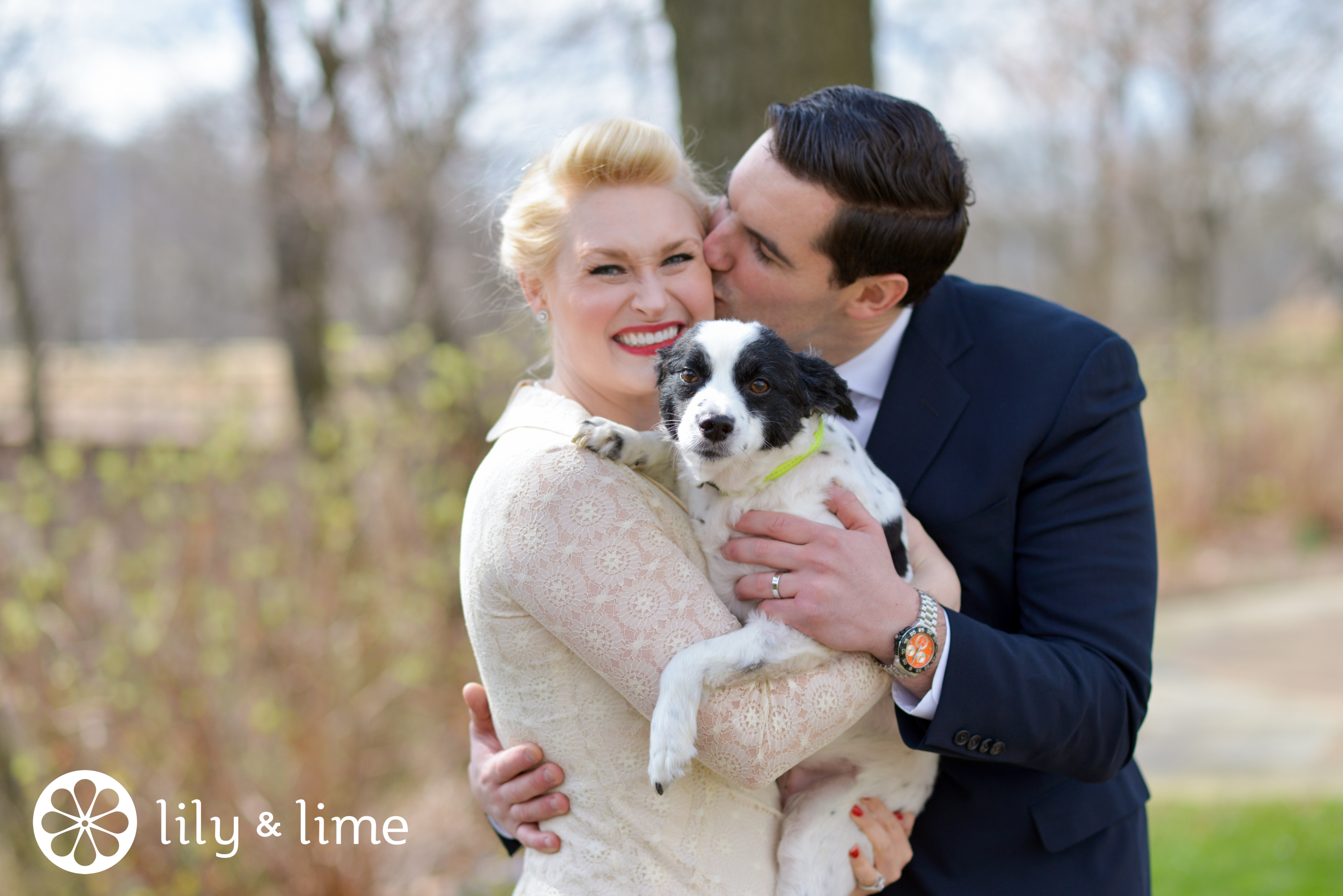 Since dogs come in all shapes and sizes, think about how to best incorporate them into your shots. A tiny companion can be held up by either the bride or groom, perhaps for a smooch (from the dog or groom, whichever you prefer!). Coordinate your pup's leash to match your wedding colors and have your photographer get down to a dogs'-eye-view to snap a few photos.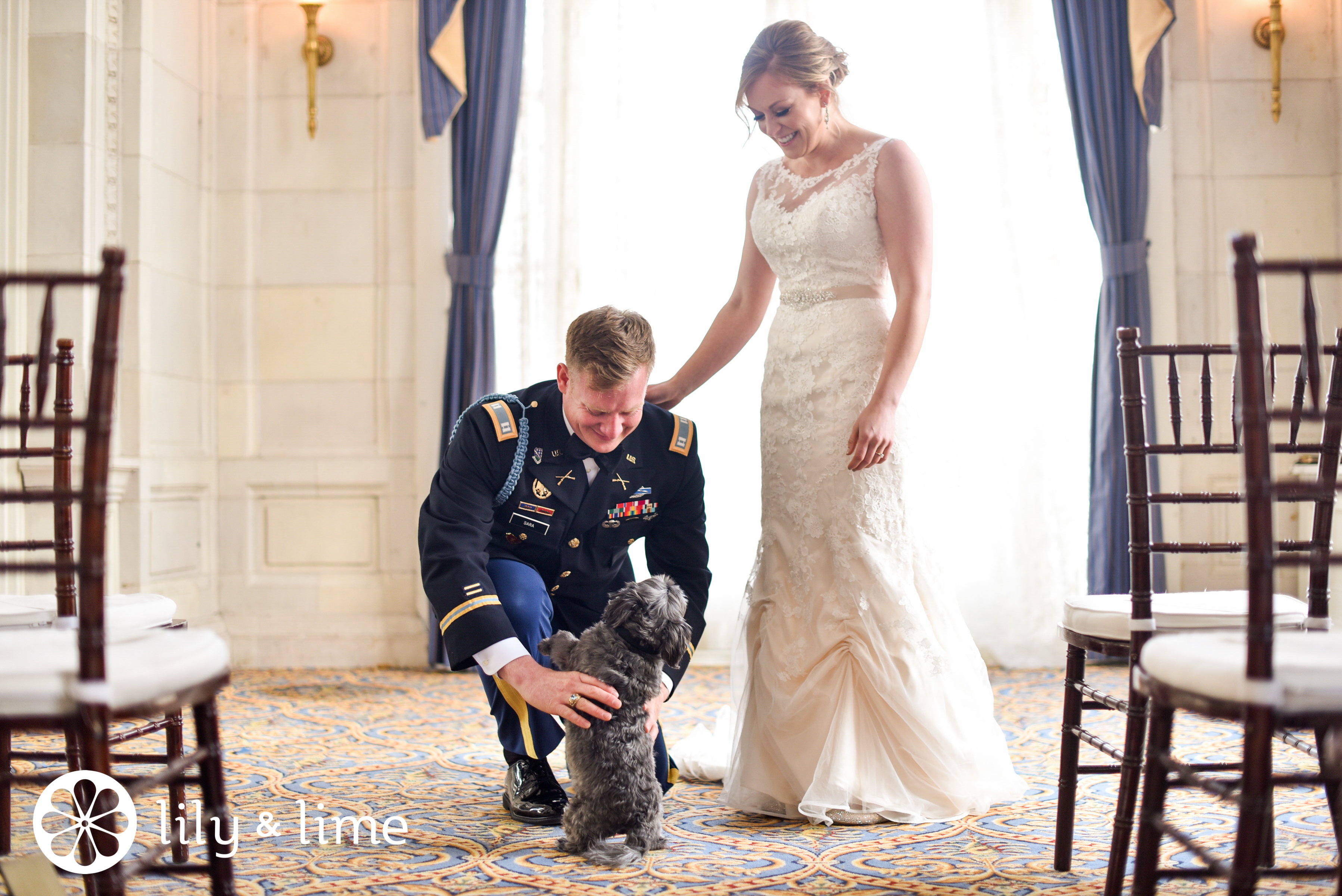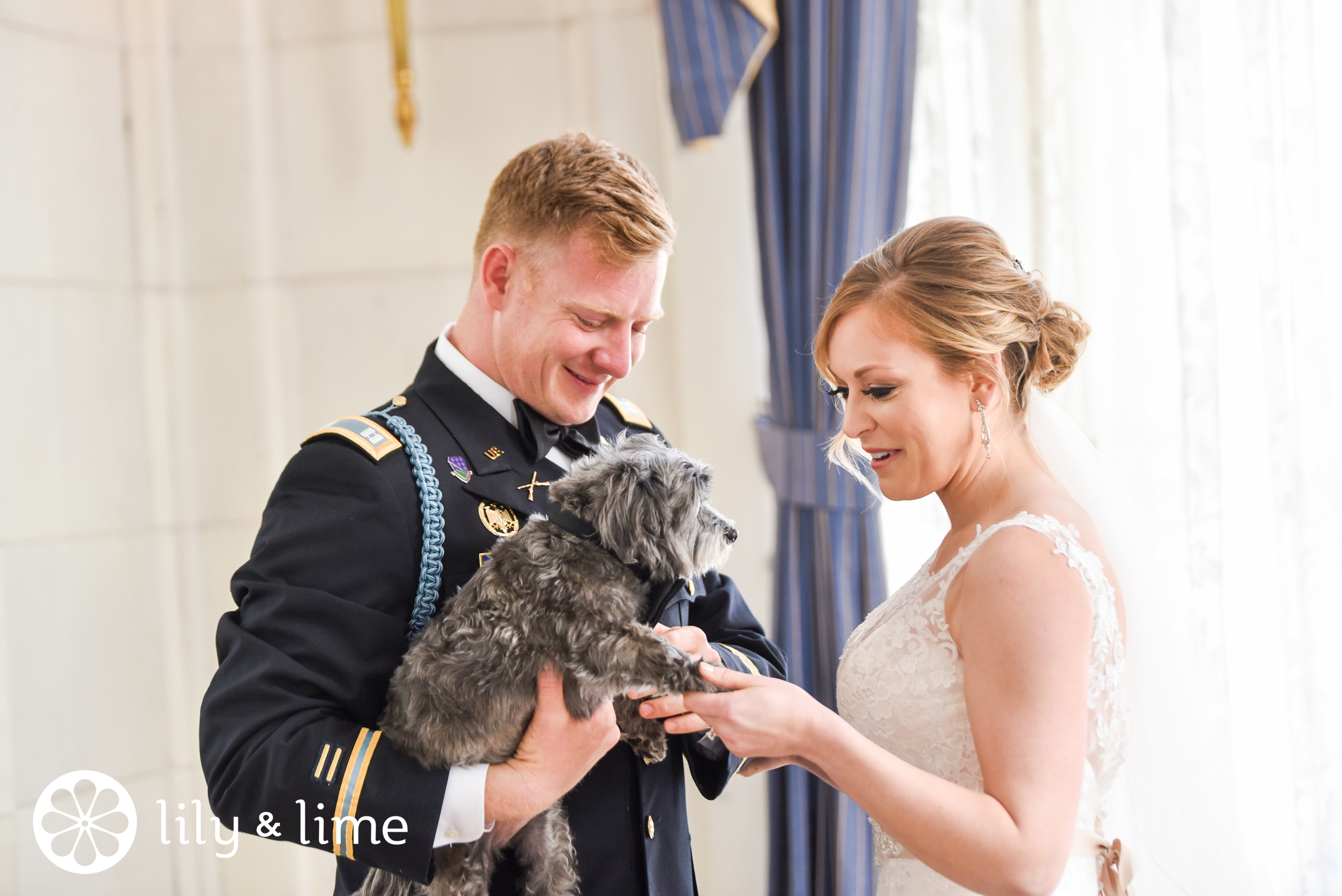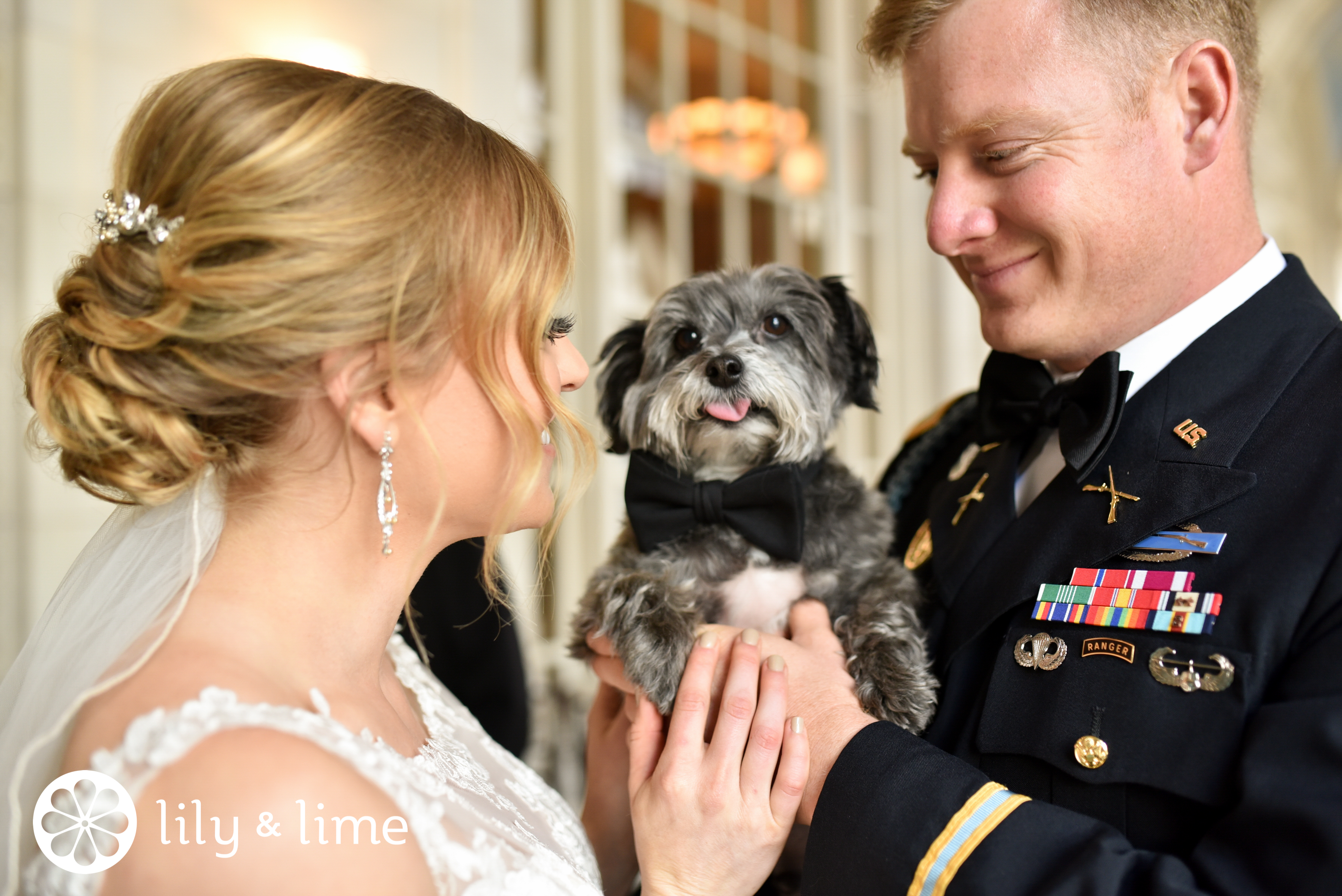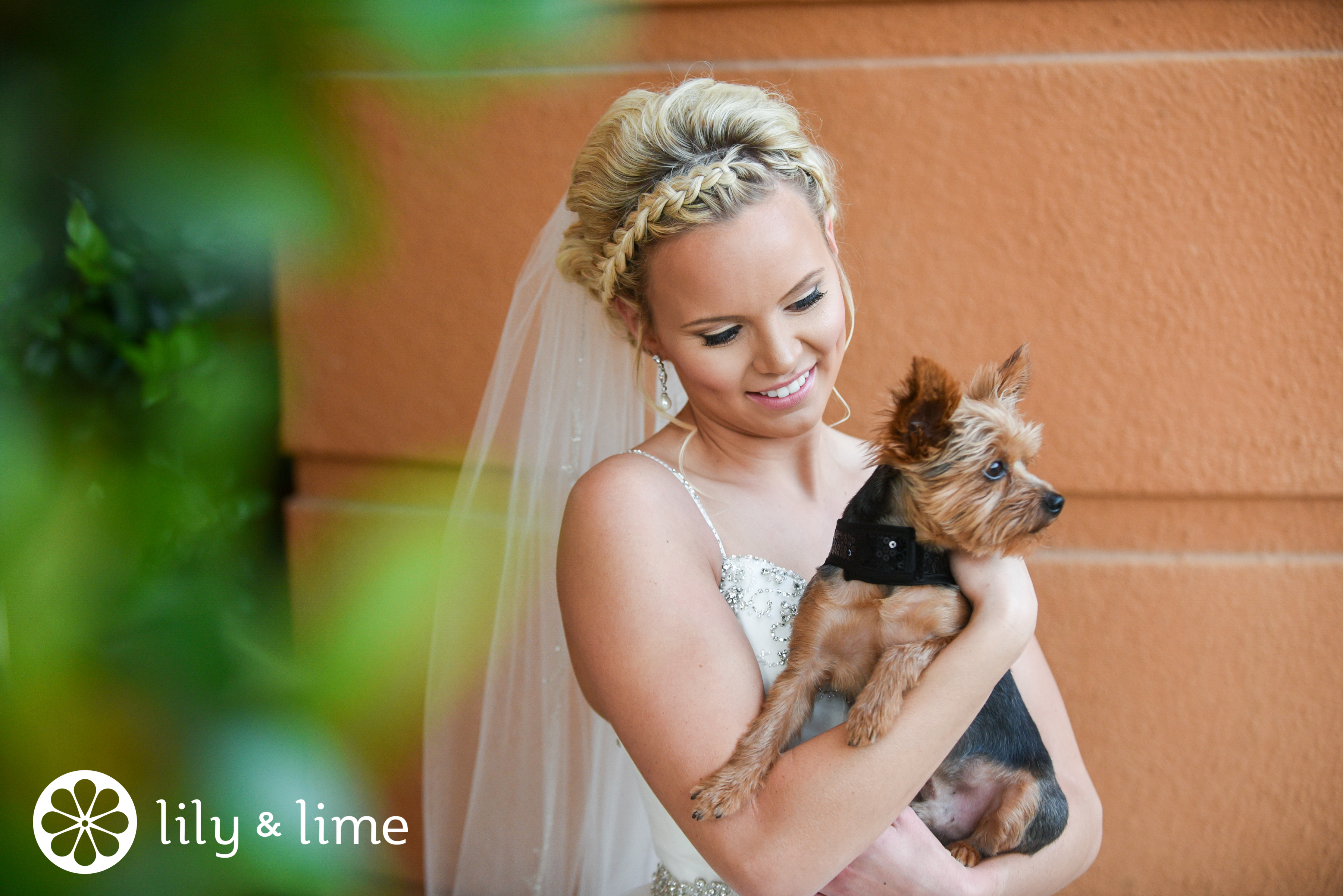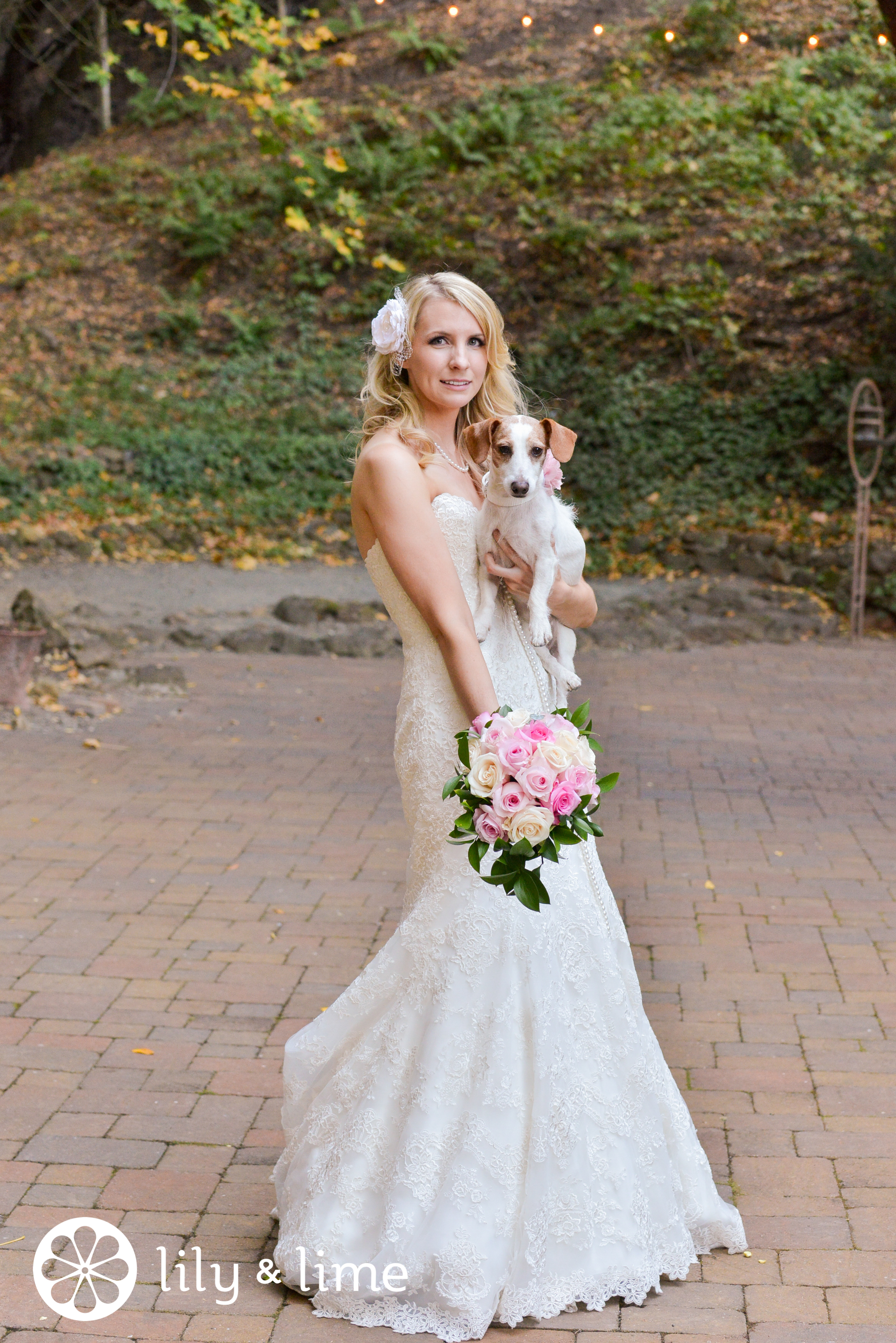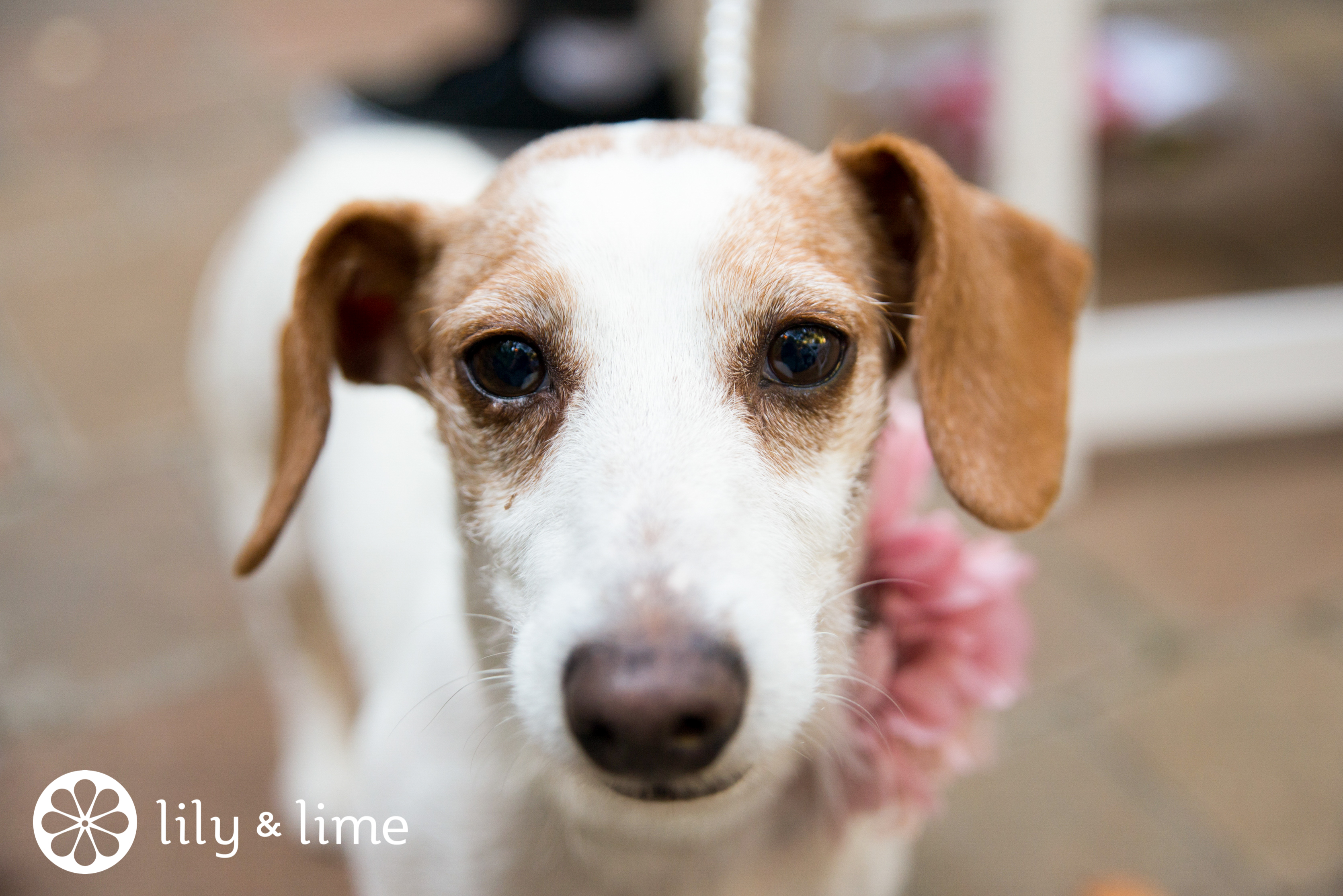 You love your dog, but they may not need to be in every photo you have taken. Have a friend/family member/dog handler standing by to take over when your set of dog photos is completed. Does Fido need some treats or special training? Will he/she be part of the ceremony? Make sure you're prepared for this as well, depending on your dog's needs and temperament. And while you're partying the day away make sure your dog has somewhere comfortable to rest once all the excitement is over! They'll thank you for it.