According to wedding website sources, June is still the most popular month for nuptials. But the fall months are gaining in popularity. And why not? Besides boasting less expensive venues, flowers and (sometimes) wedding photographers … autumn offers oftentimes more comfortable weather than summer months. Plus yummy fall colors and cool weather styles. Our Lily & Lime wedding photographers are ready to perfectly capture your dream fall wedding!
For fall wedding colors think elegant jewel tones. Crimson. Maroon. Deep purple. Navy. Gold. Gorgeous gray.
Bridesmaid dresses for fall weddings depart from matchy-matchy with each bridesmaid choosing her own style and color of the (fall) rainbow here. Tights meet bare legs, and velvet sidles up to chiffon. Comfortable and cohesive, with the bride taking center stage.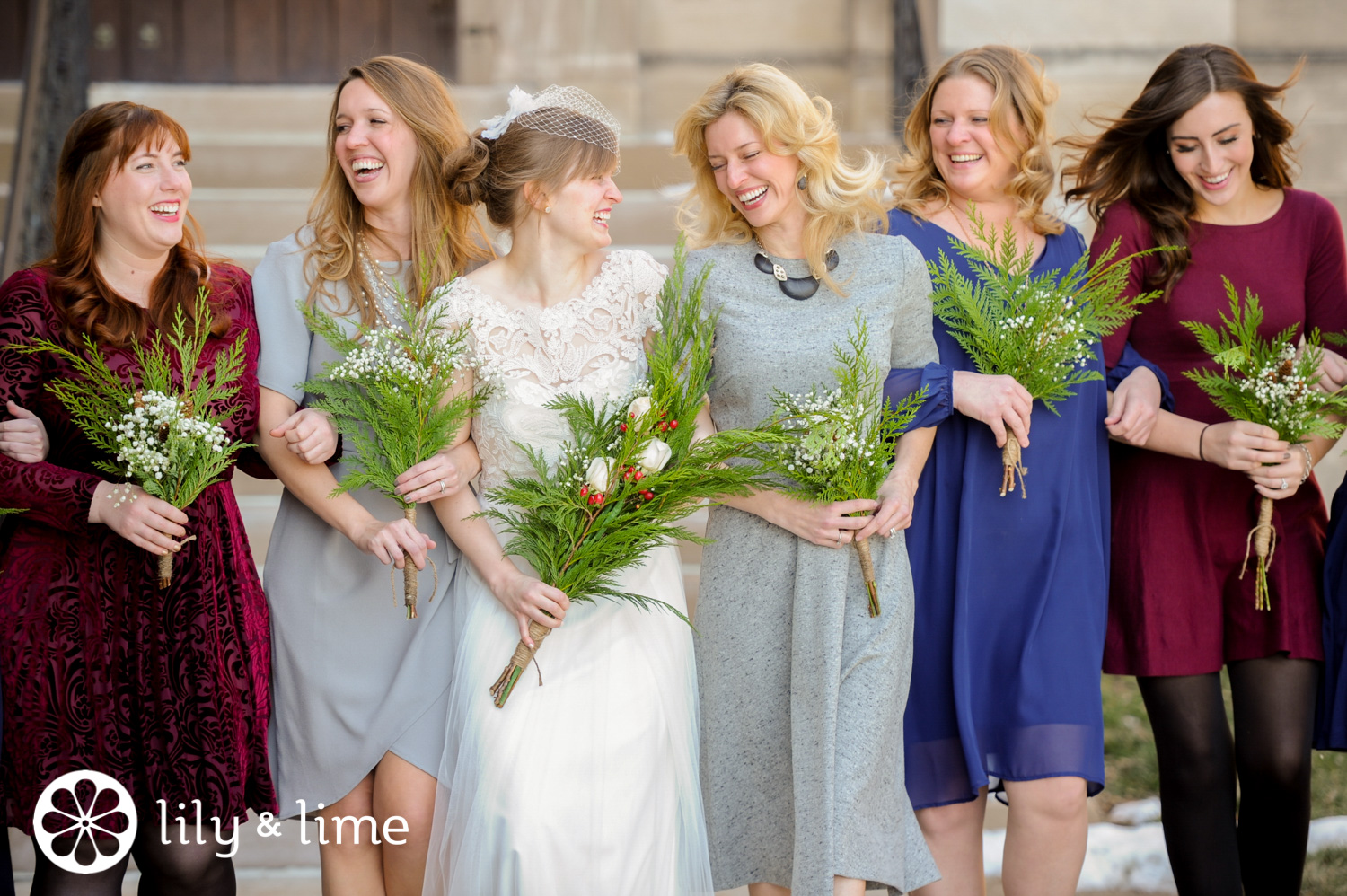 Nothing dismal about these fall bridal party colors. Red flowers pop against these gorgeous grey dresses. And cowboy boots add an unexpected, personal twist.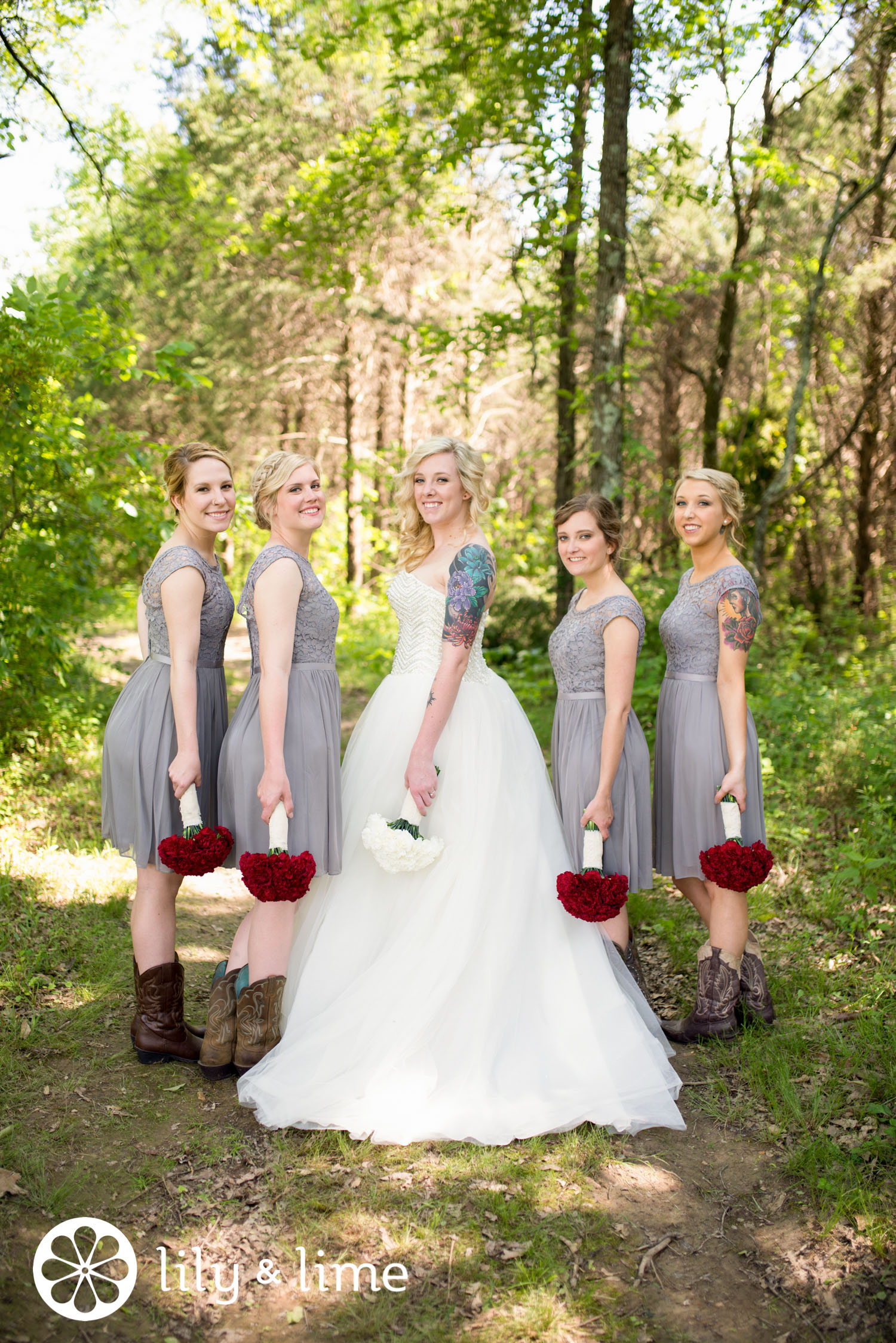 Autumn weddings mean cooler weather considerations. Simple shawls provide both warmth and a touch of modesty. Ditto for these long-sleeved sweaters (yes bridemaids, you will wear this again!) paired with long gold and pewter skirts.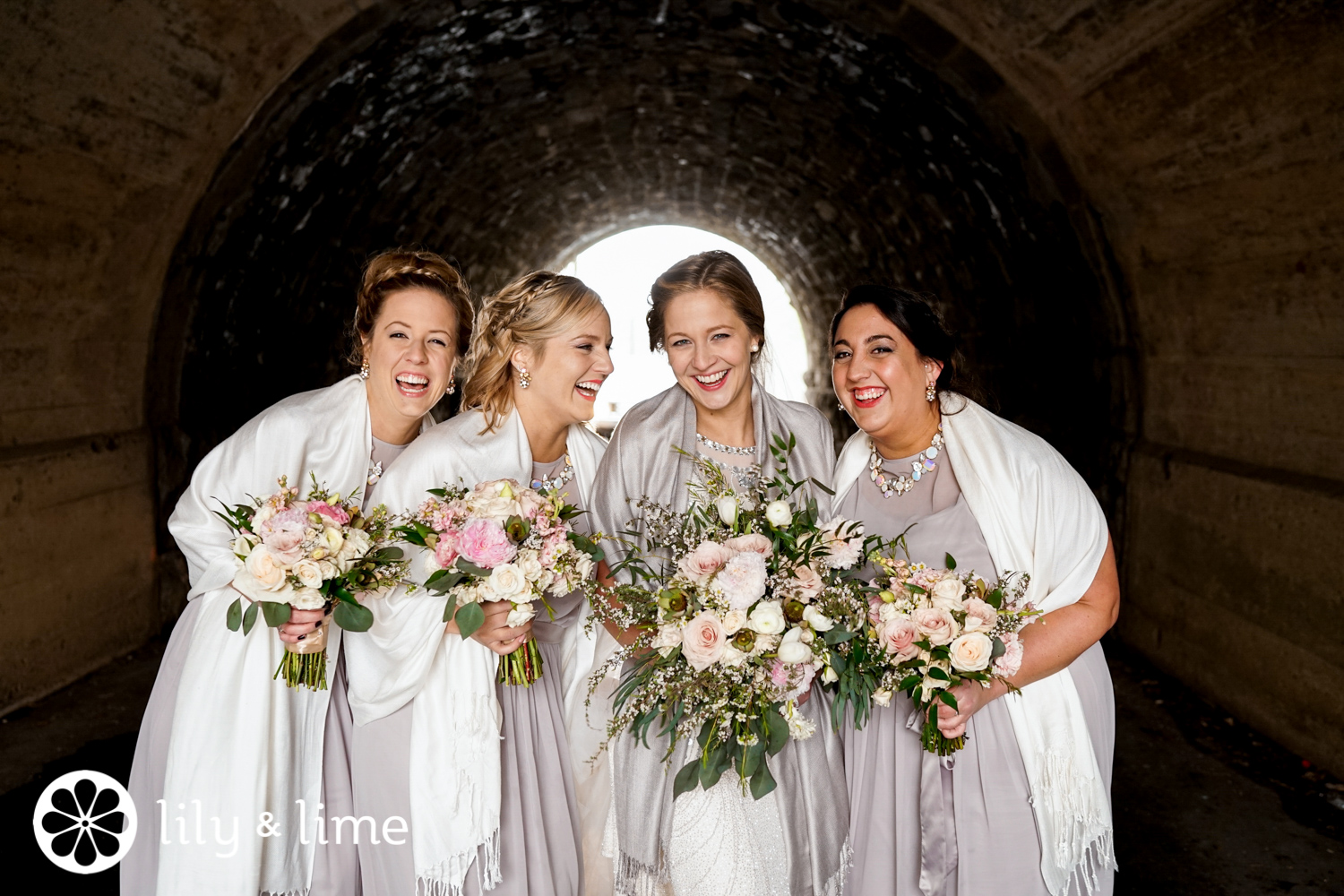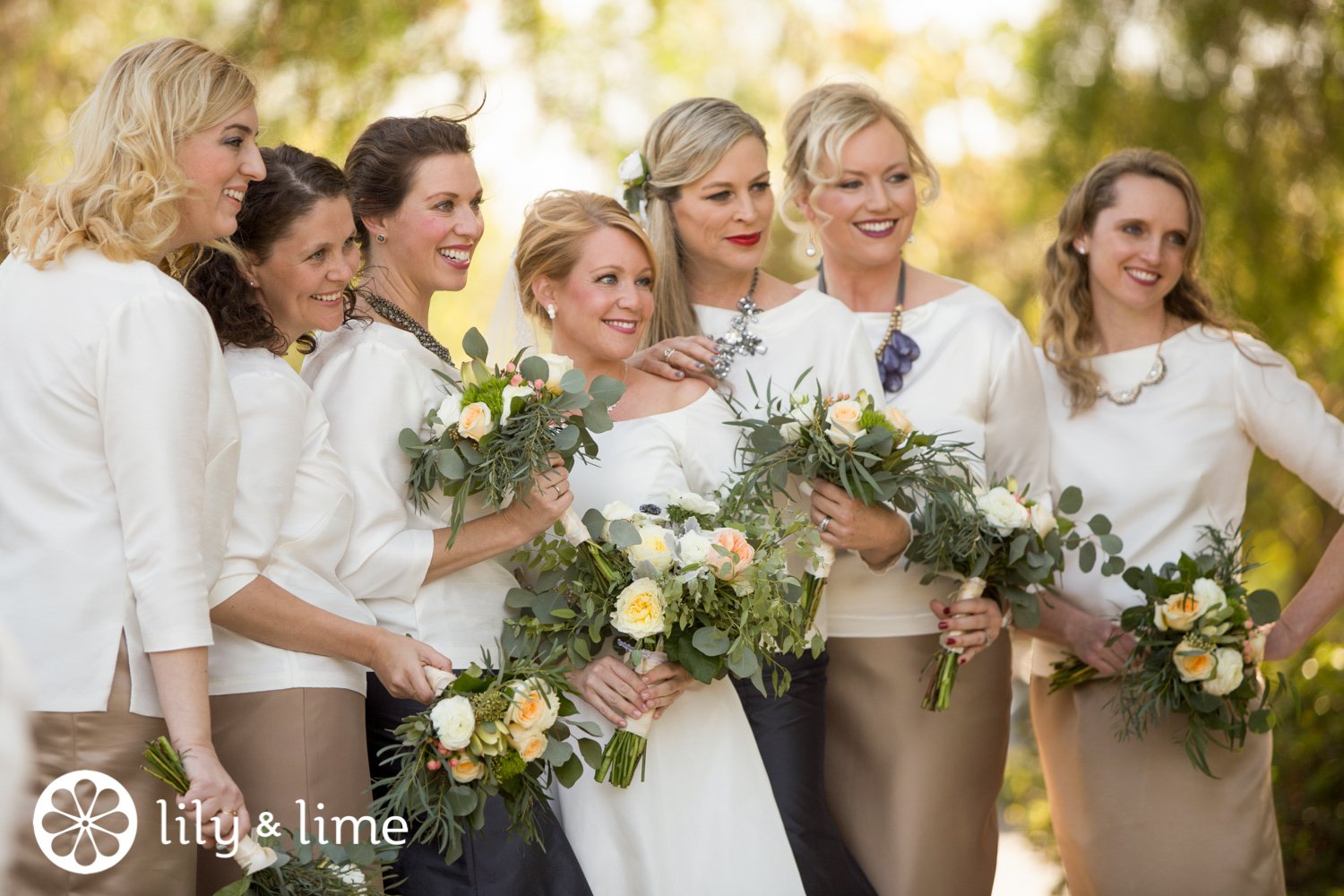 There's no reason guys can't get into the autumnal act. Groomsmen trade basic black for midnight blue. And all eyes are on the groom in an eggplant-colored suit. While matching shirts and ties pull the boys back together. Bravo!