Handsome Boutonnieres
April, 11 2016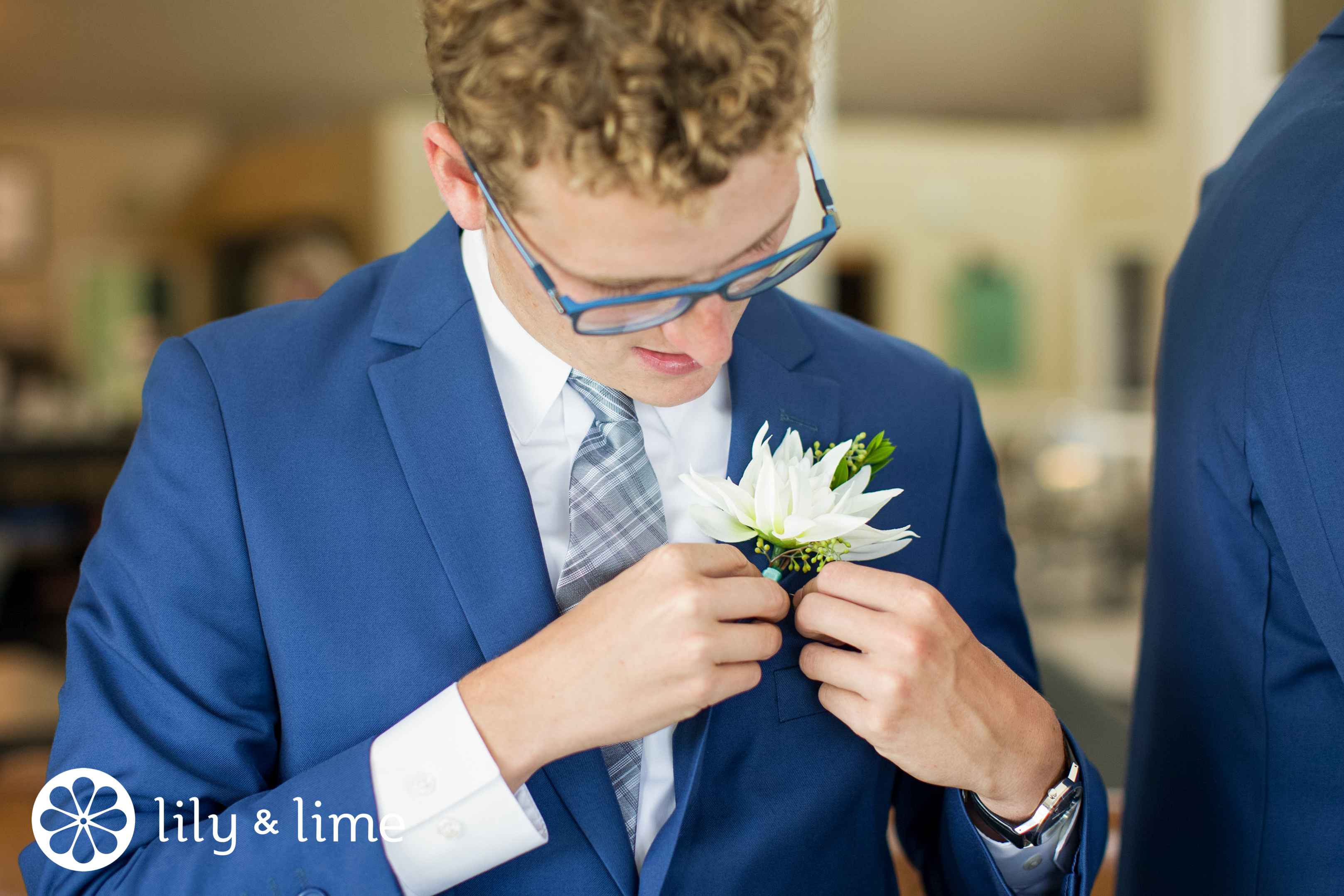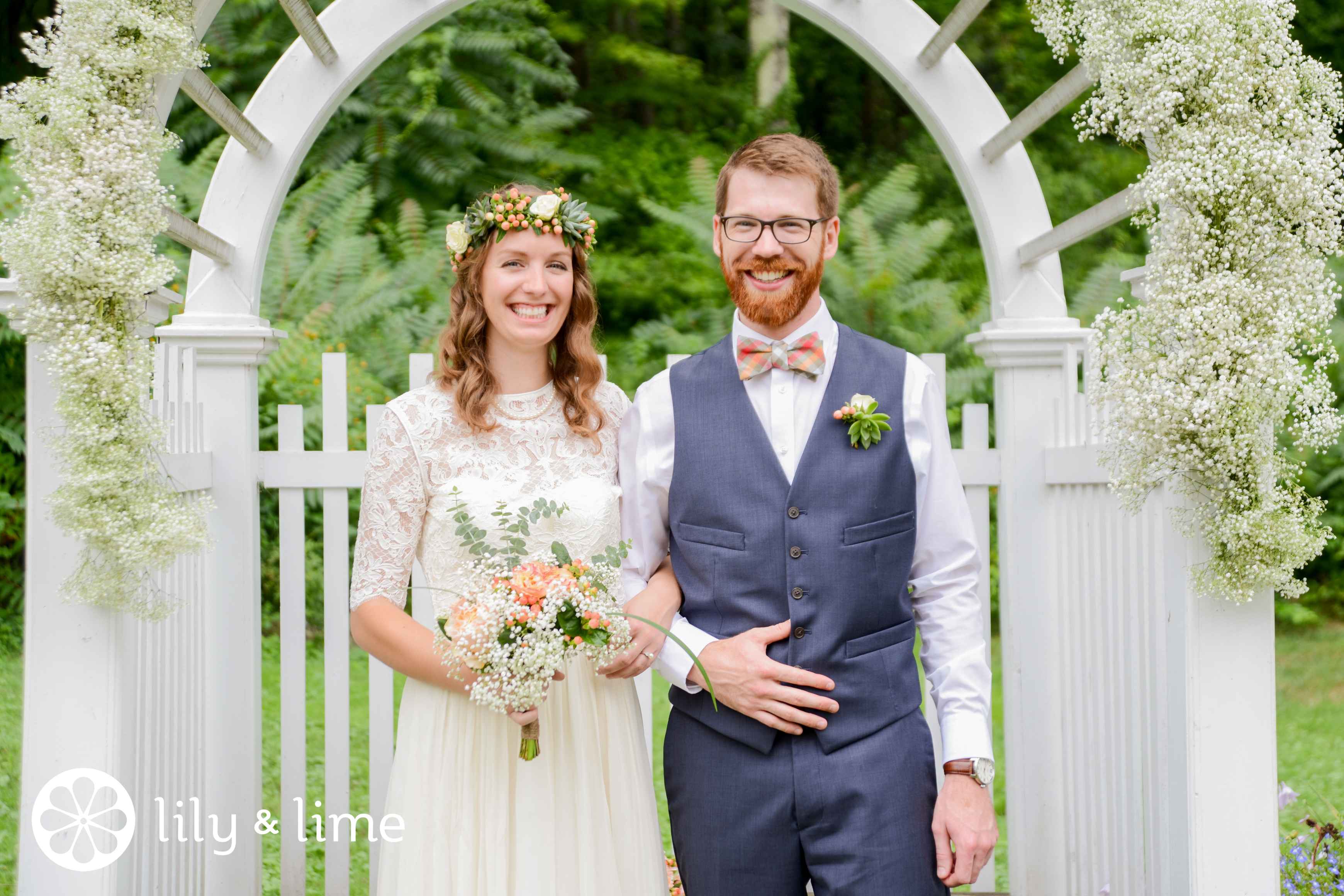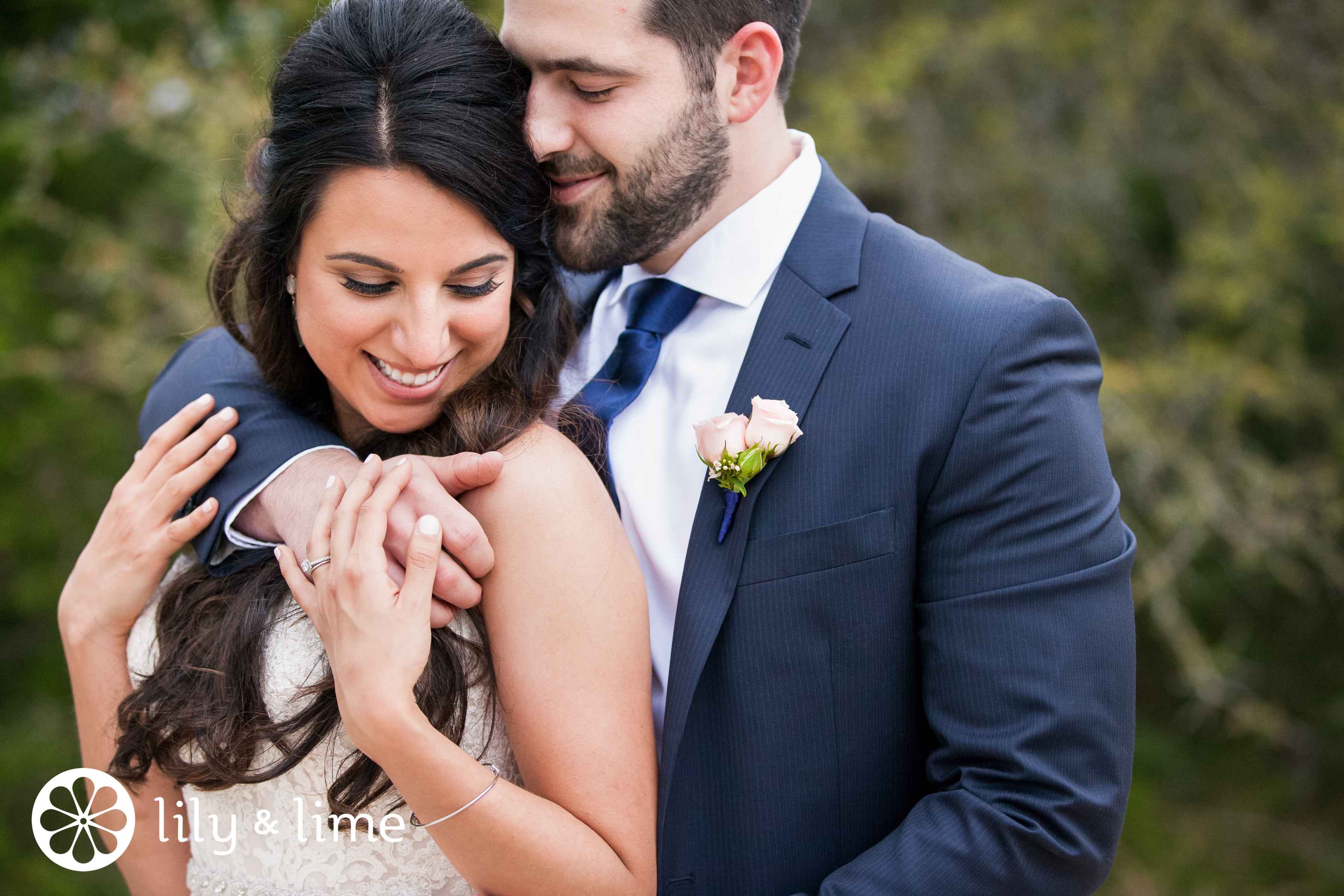 Today we have some great advice for all the grooms out there! Seriously, you'll want in on this. While it's usually more traditional for the groom and groomsmen to be dressed alike, that doesn't mean you can't add some extra flair to their look. If you ask us, the perfect place to do this is on their boutonnieres! Today we want to show you how some of our couples took clever advantage of this opportunity, and how much potential these pocket-sized floral details actually have in your wedding photos. Great things really do come in small packages. You'll see!
A tie and a boutonniere should go together like a lime and a coconut. Rather than making them a matching set, have some fun with complementary colors!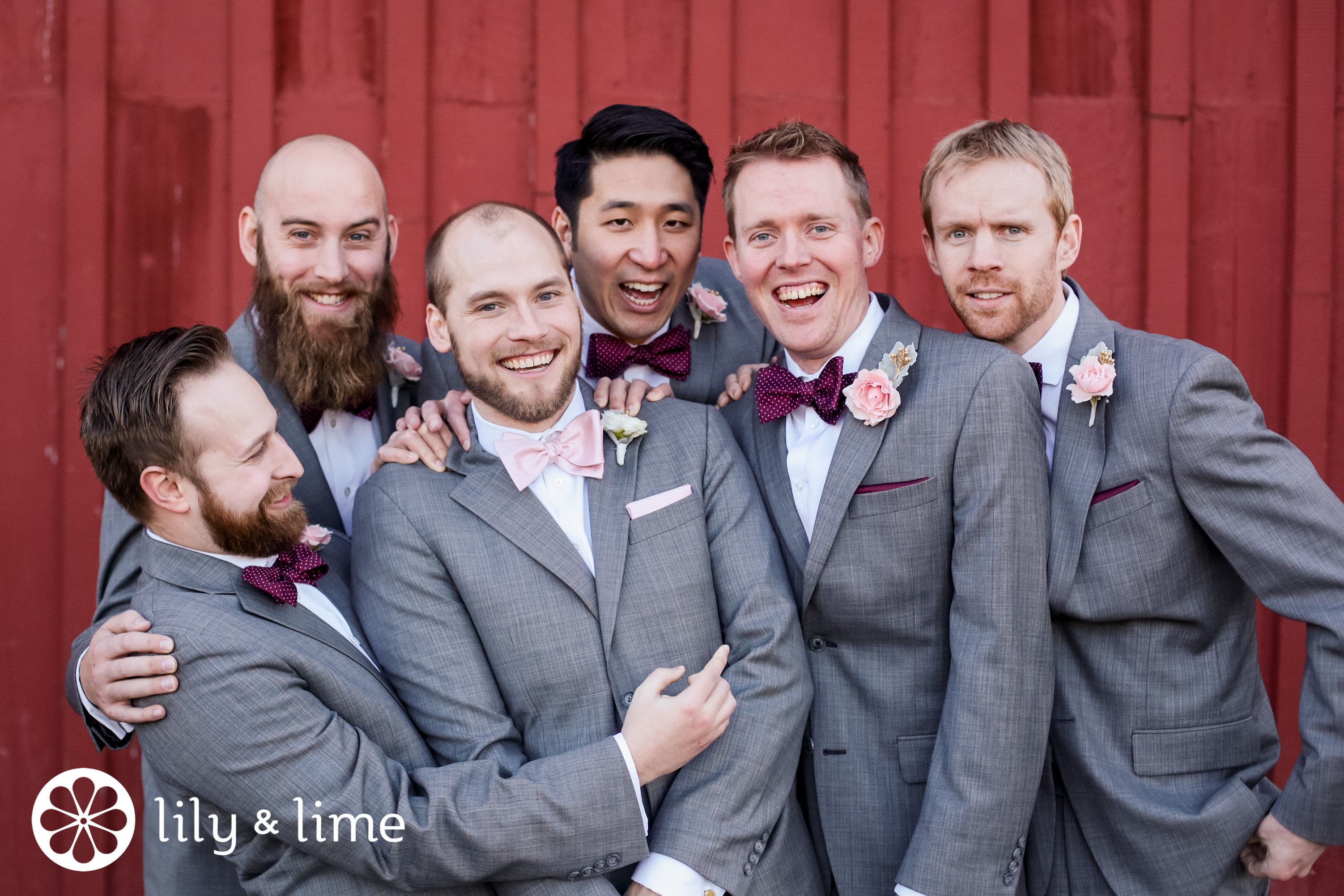 Non-floral items make fantastic additions to boutonnieres! Bonus! This can very often be a very cost-effective option.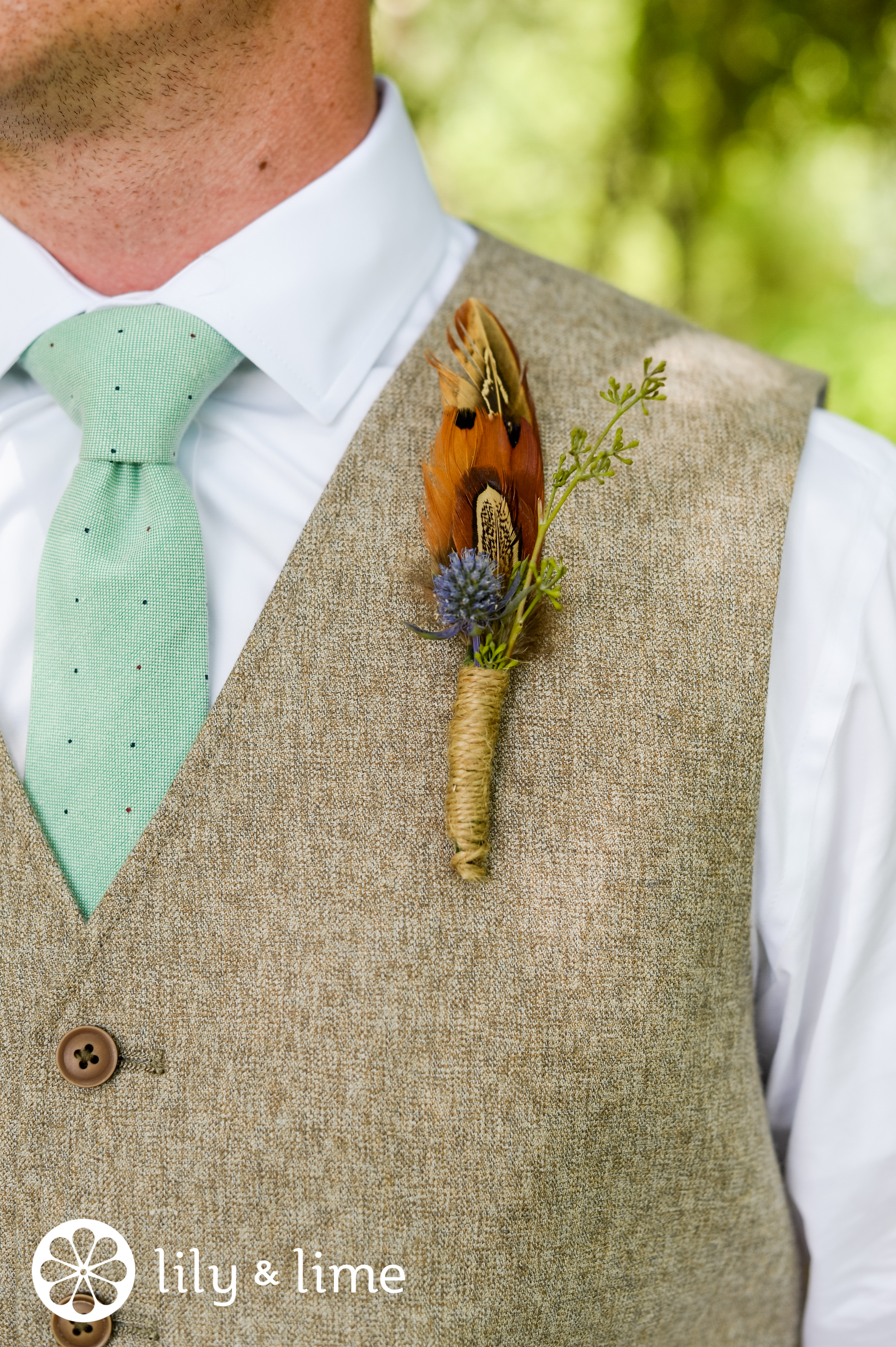 Succulents have very quickly become a new staple in weddings, and we're pretty sure our wedding photographers will never get tired of them!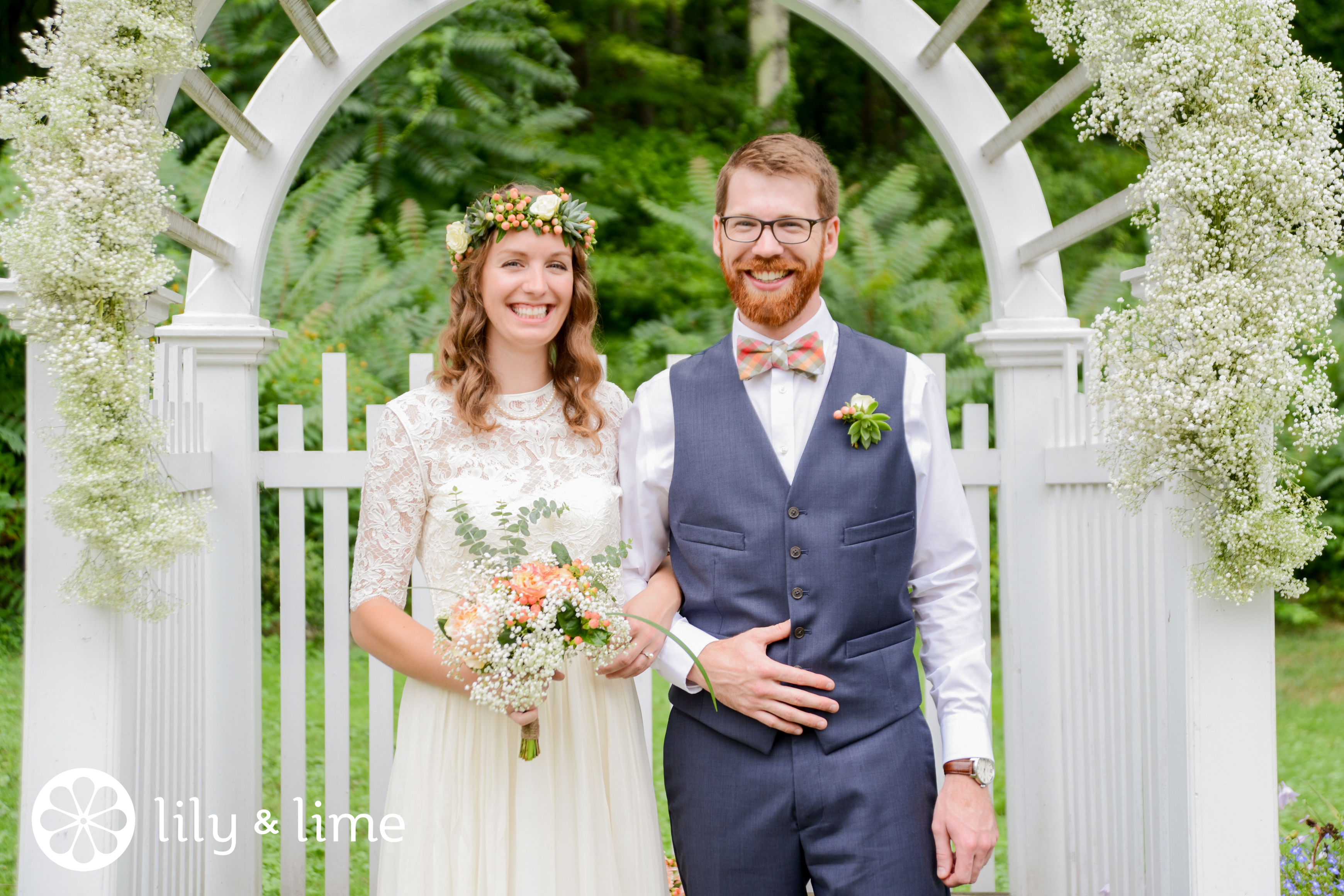 Go big! Using large statement flowers is a great way to add a fun punch to the groomsmen's style.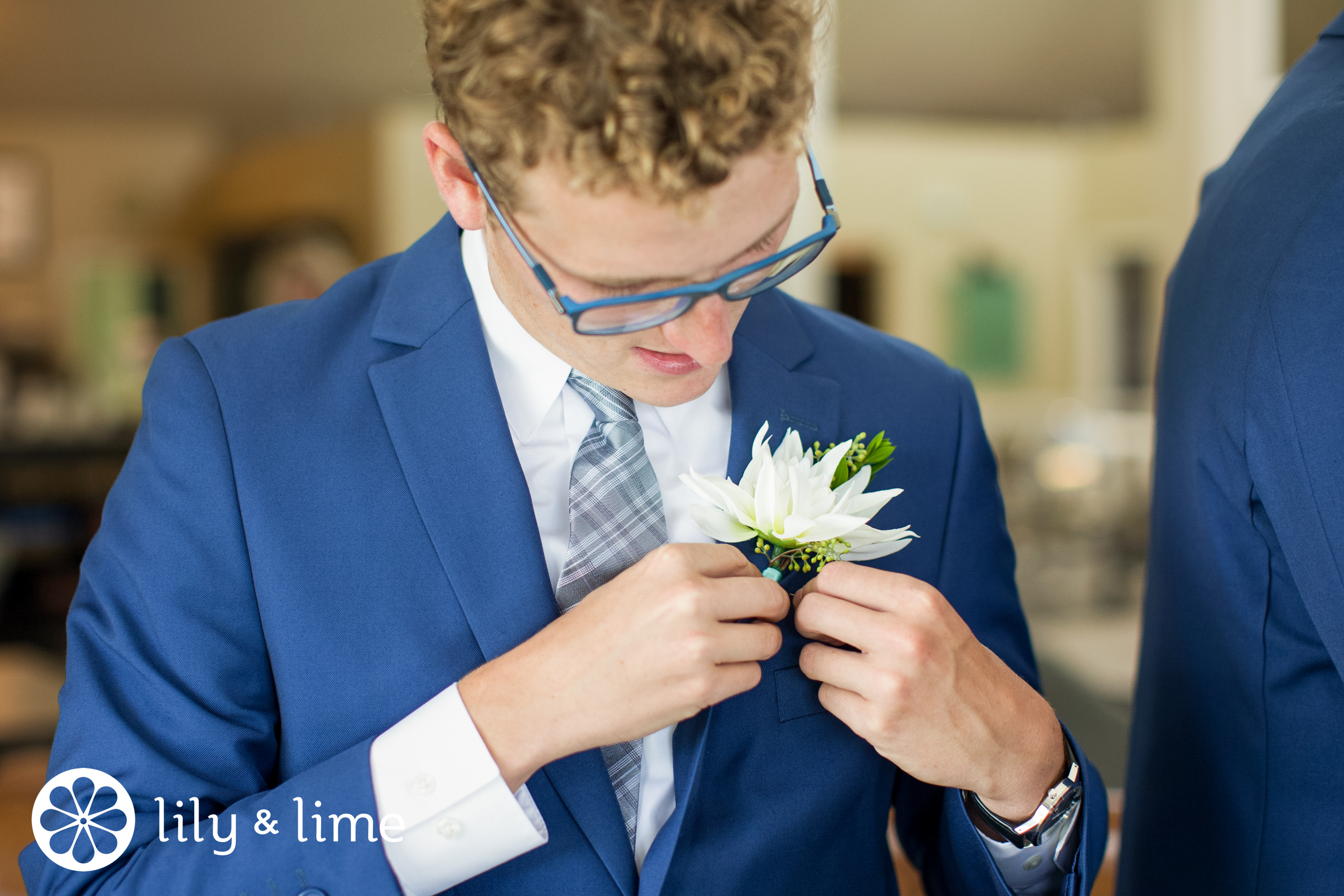 As long as it fits in the palm of your hand, any item is fair game for boutonnieres! Using small found objects or personal treasures is a fantastic way to make each one meaningful and unique.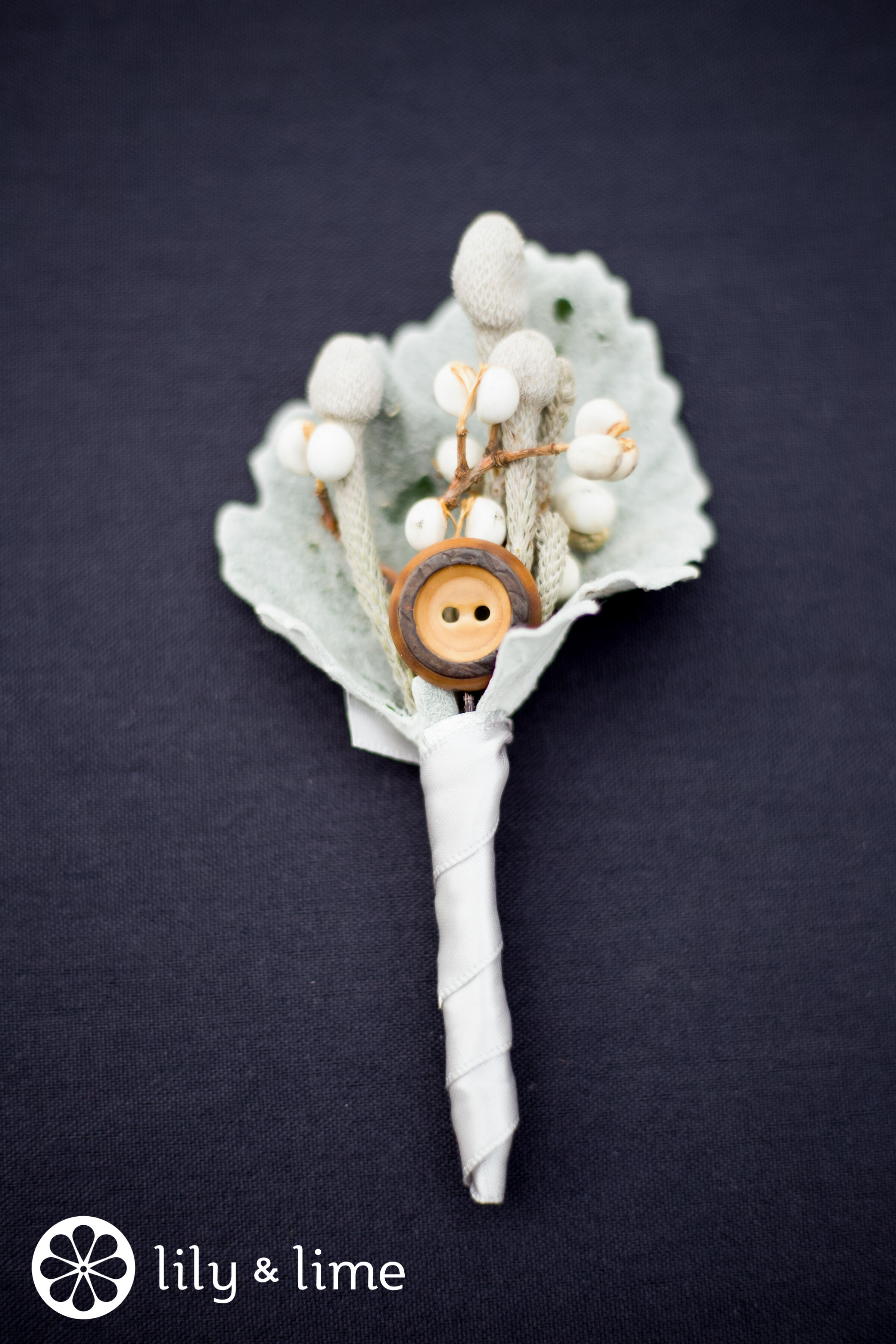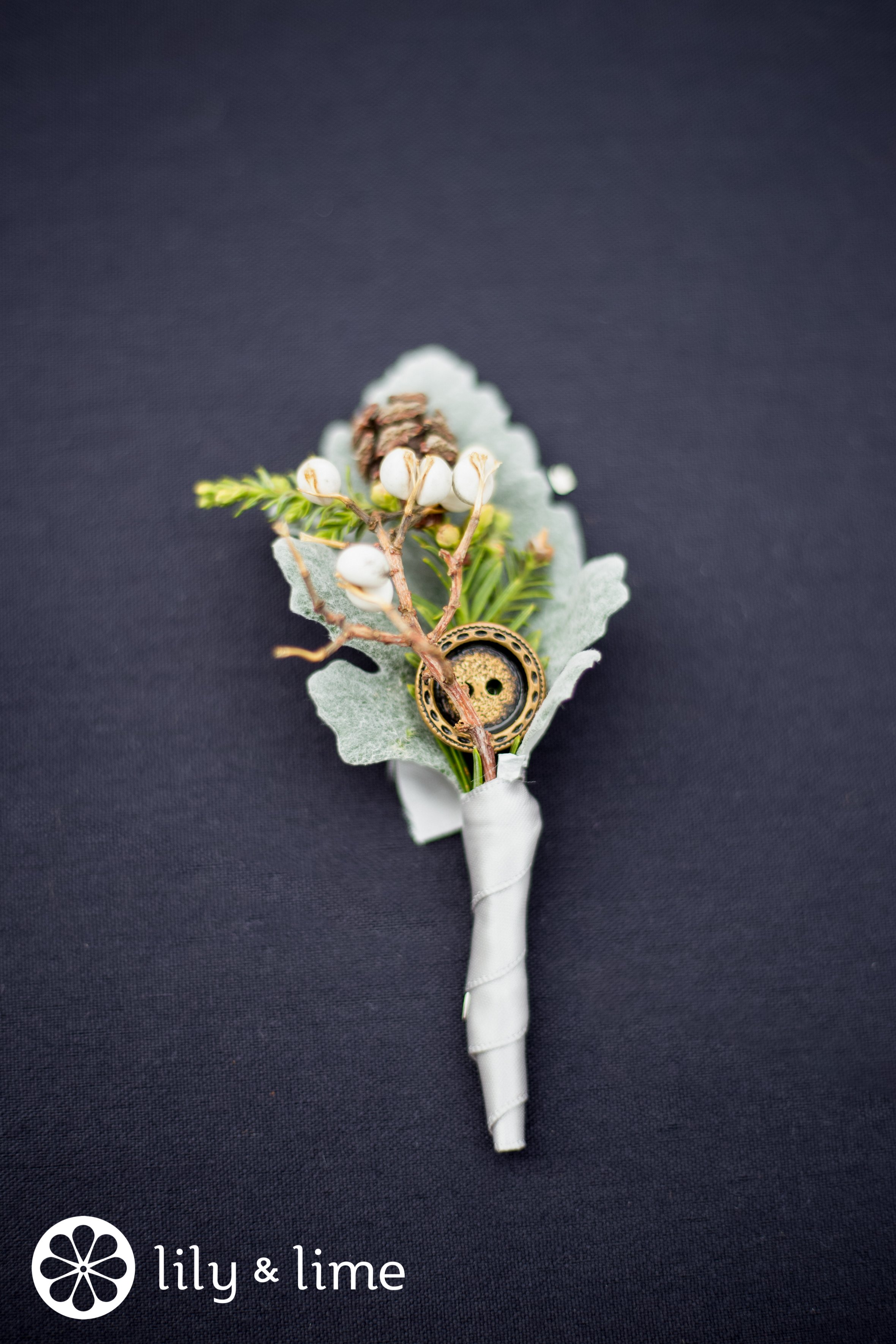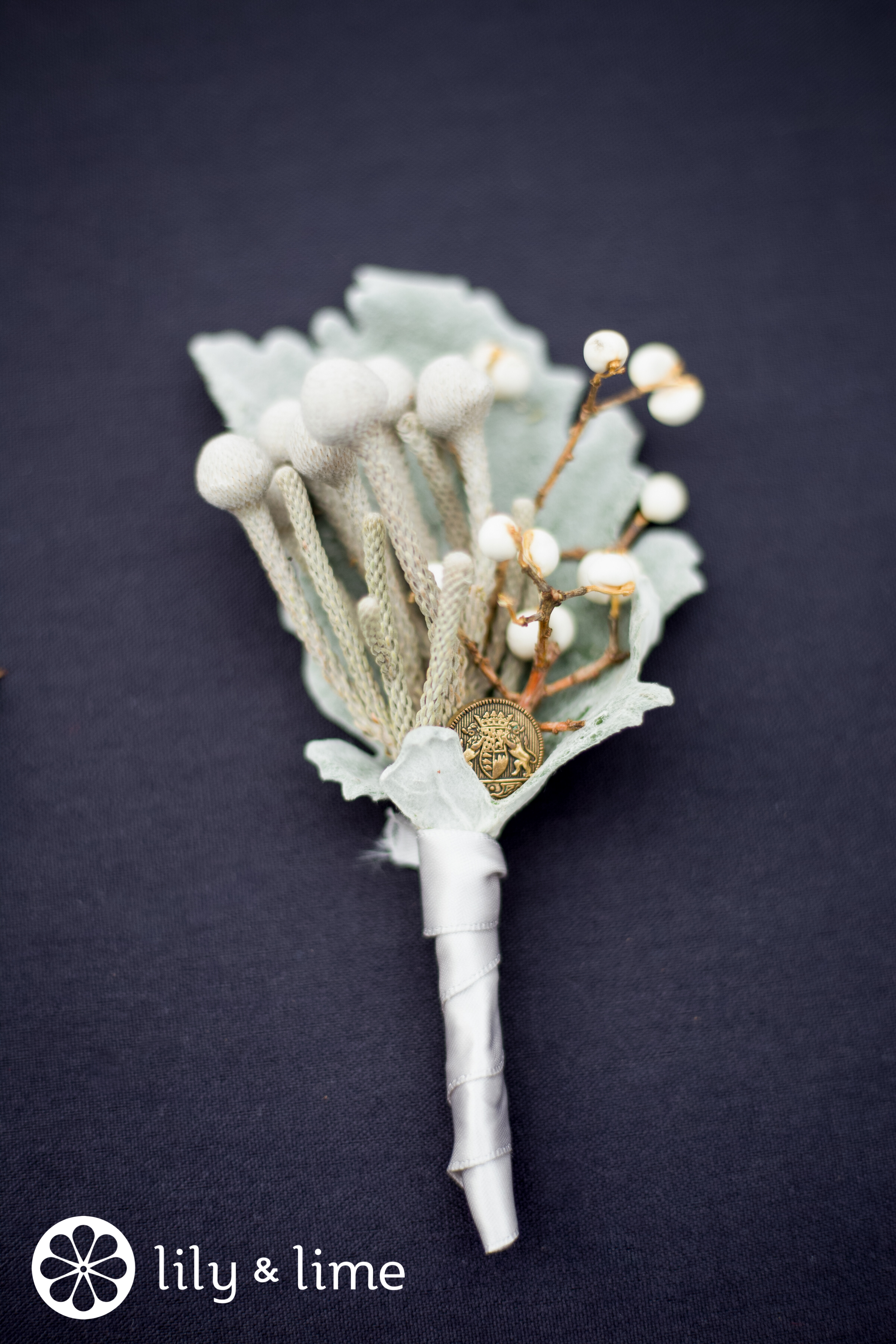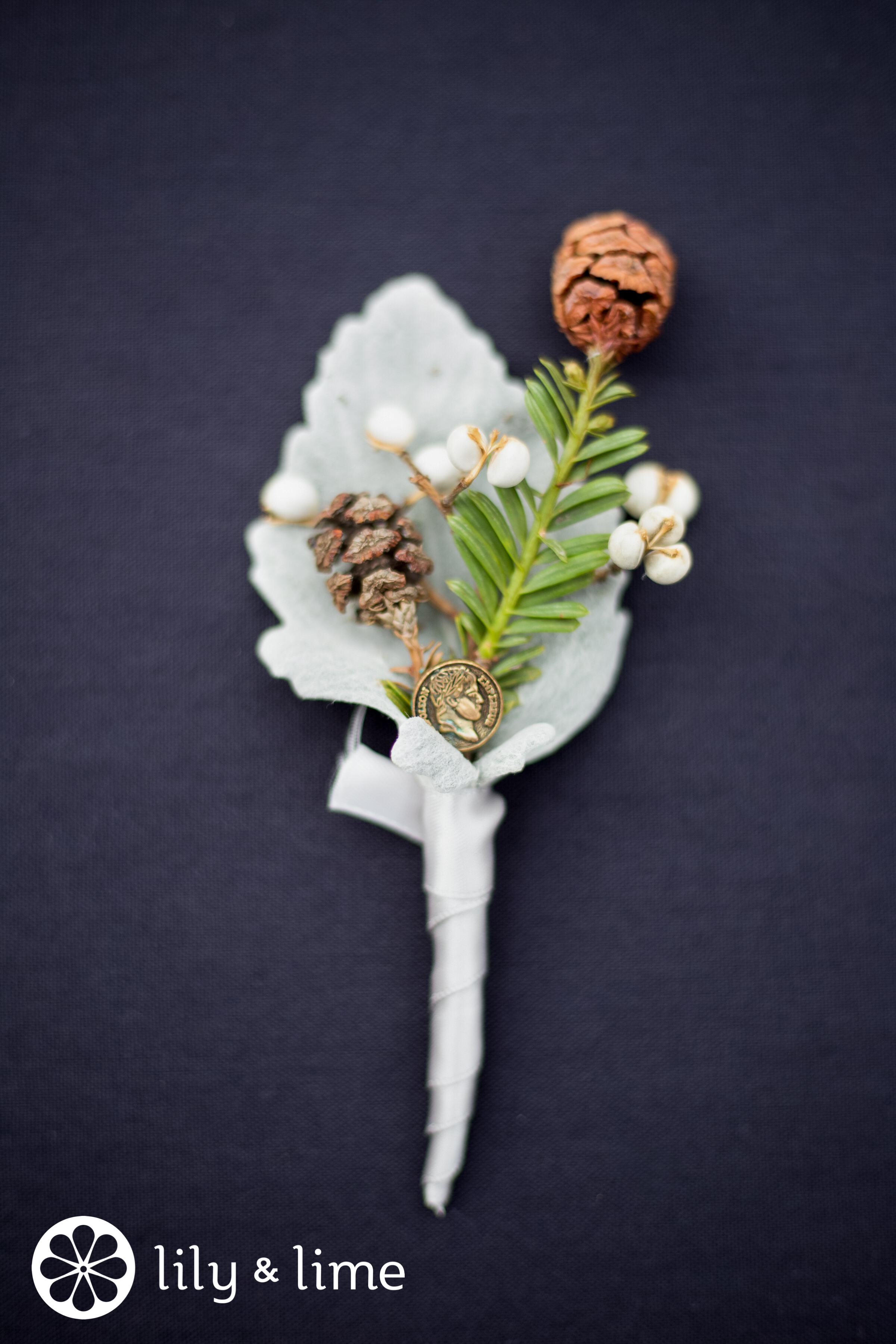 It may seem like a tiny detail, but trust us -- Using a matching touch of ribbon can do wonders!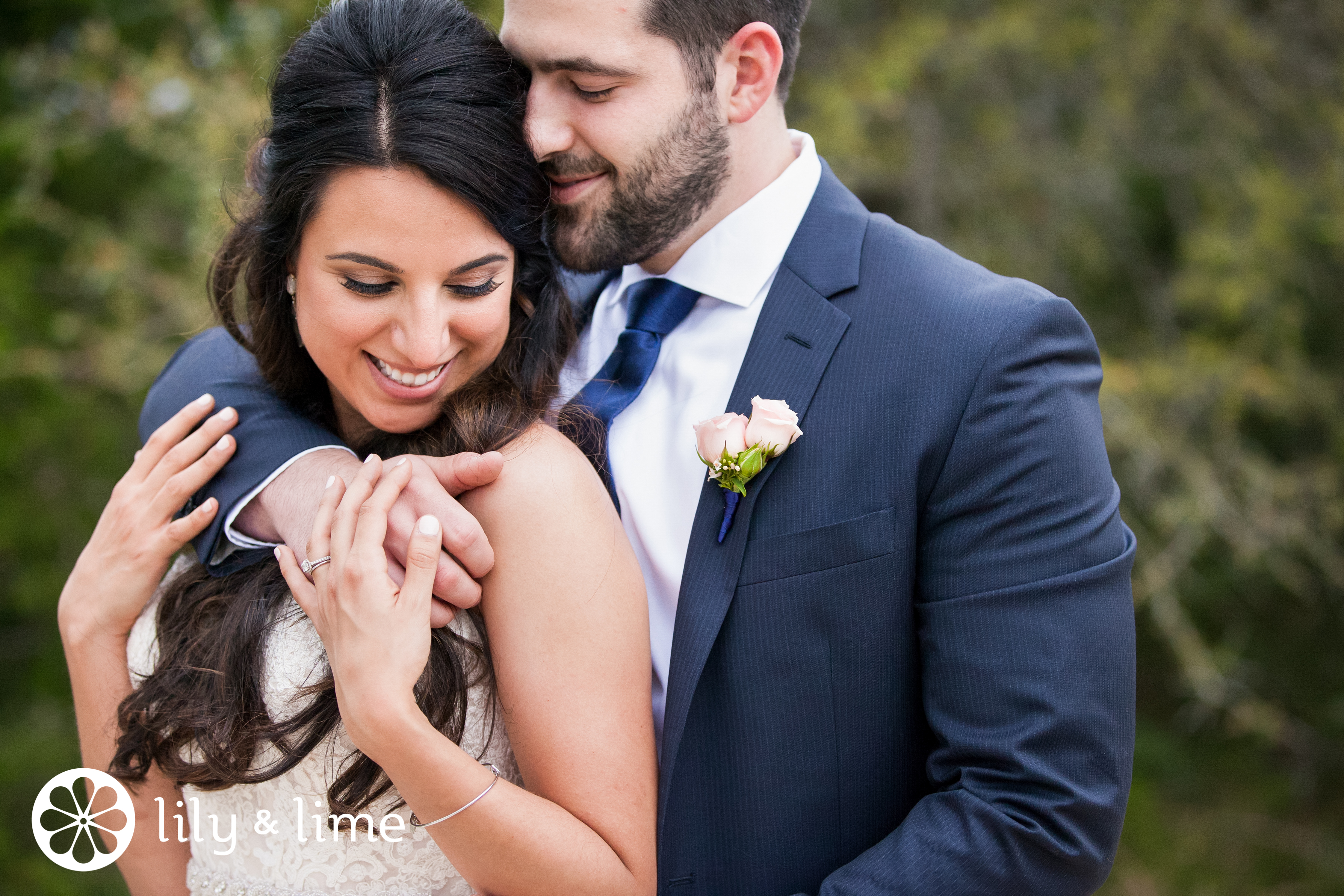 A DIY-friendly alternative to ribbon? Wine corks!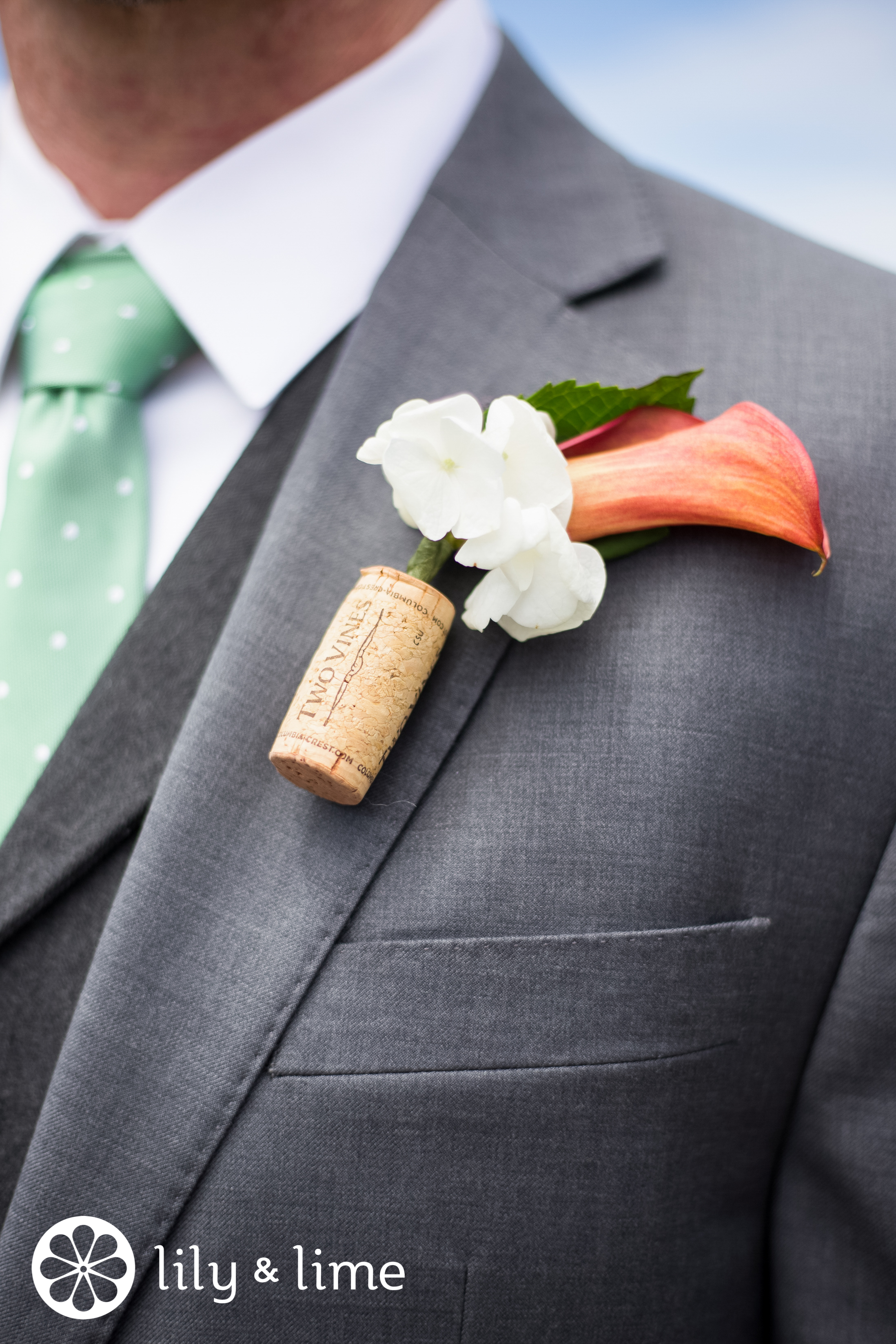 Going the route of more traditional boutonnieres? We love it! Consider slipping another live element in, such as berries for a fresh, subtle pop of color.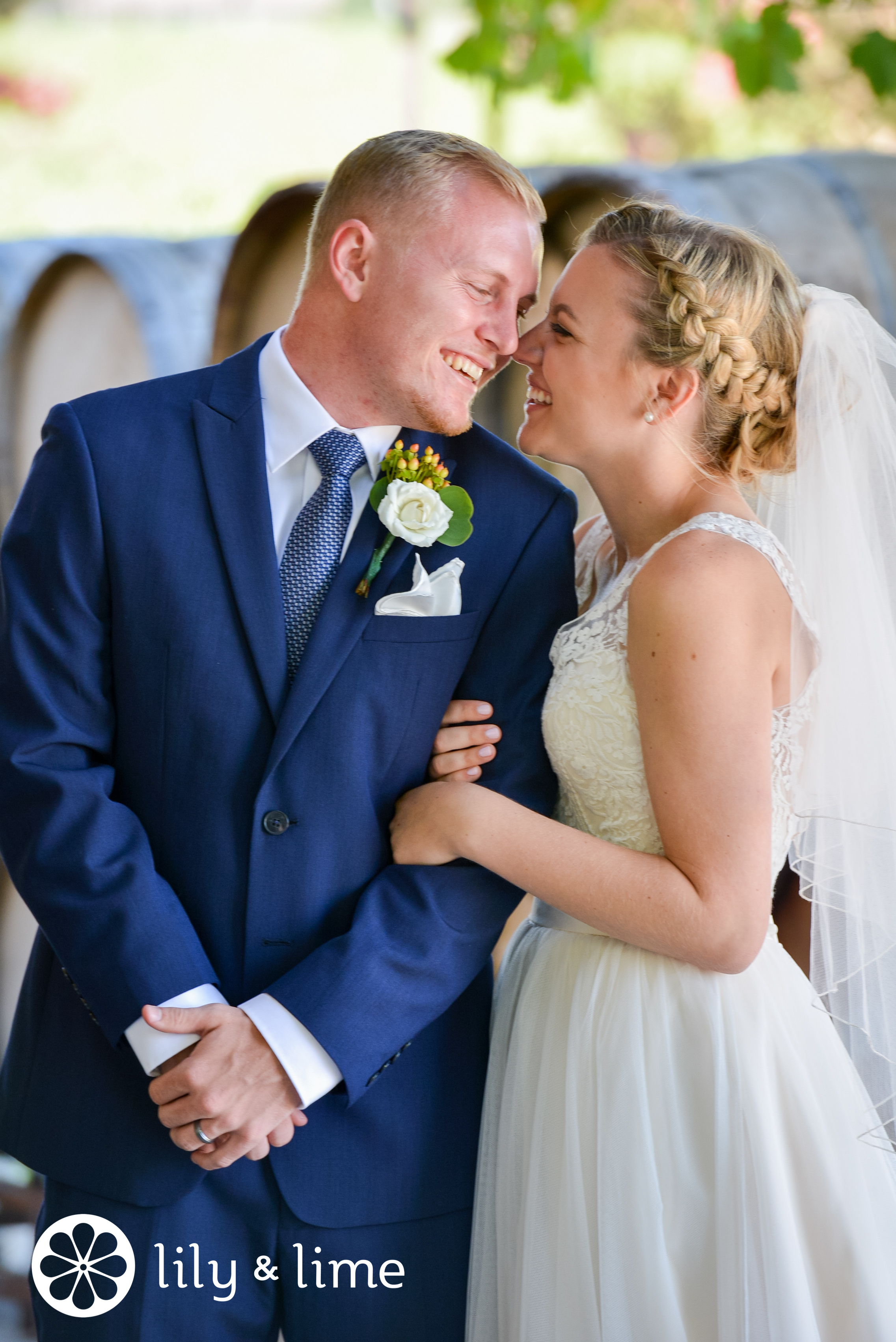 Here's some tradition with a twist! Twine wrapping and leaf skeletons make great additions to classic florals.