How To Capture the "Party" in Wedding Party Photos
September, 2 2016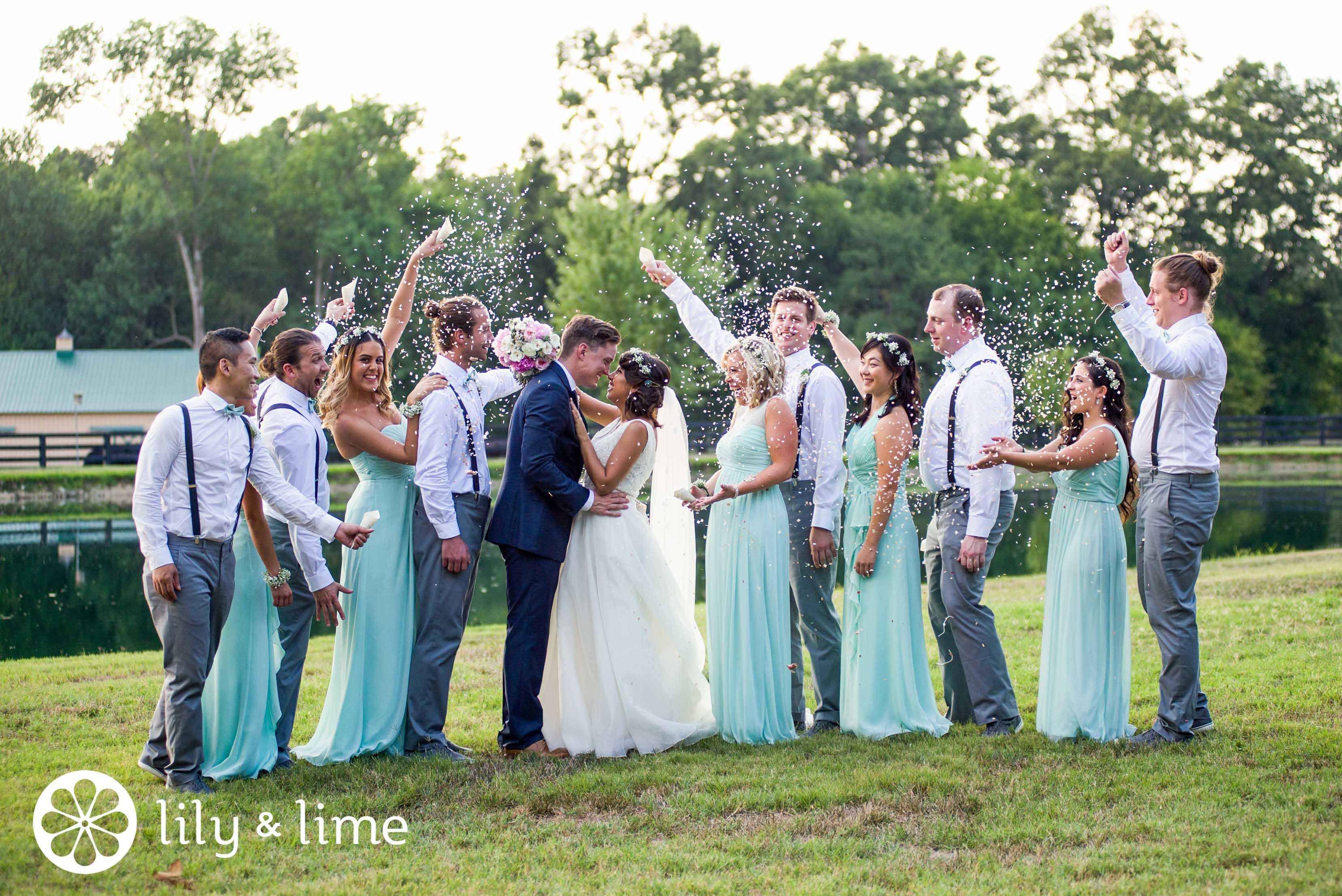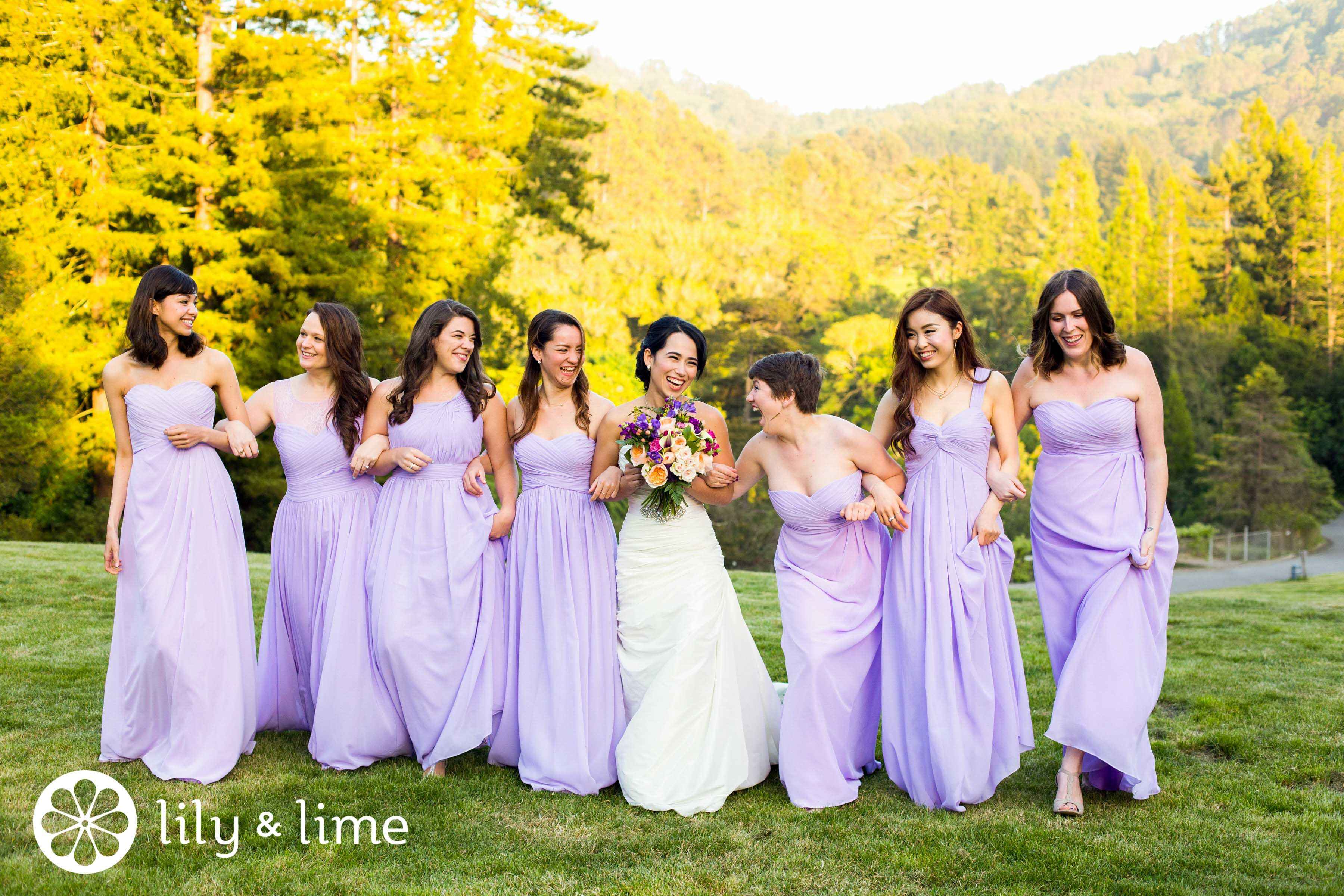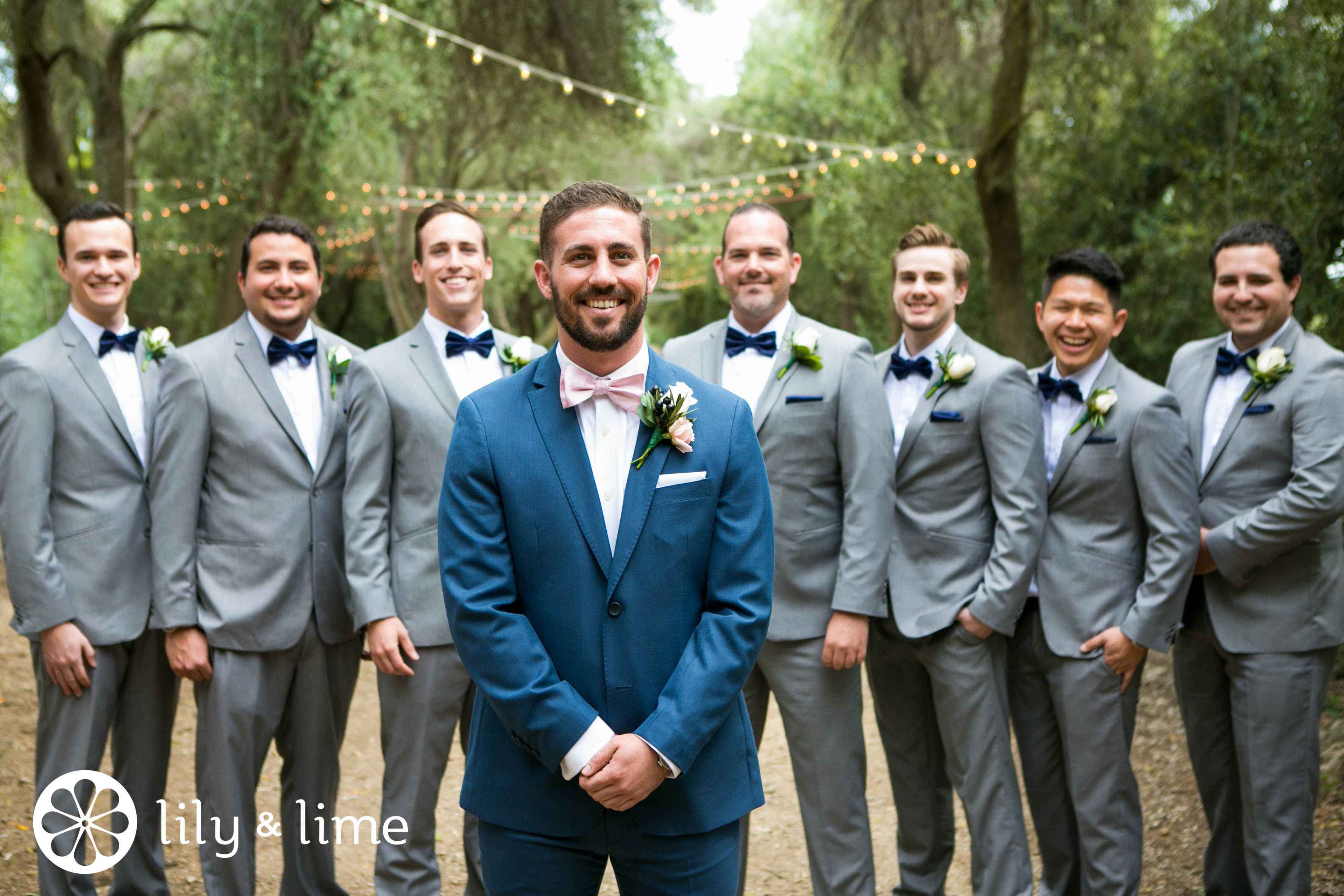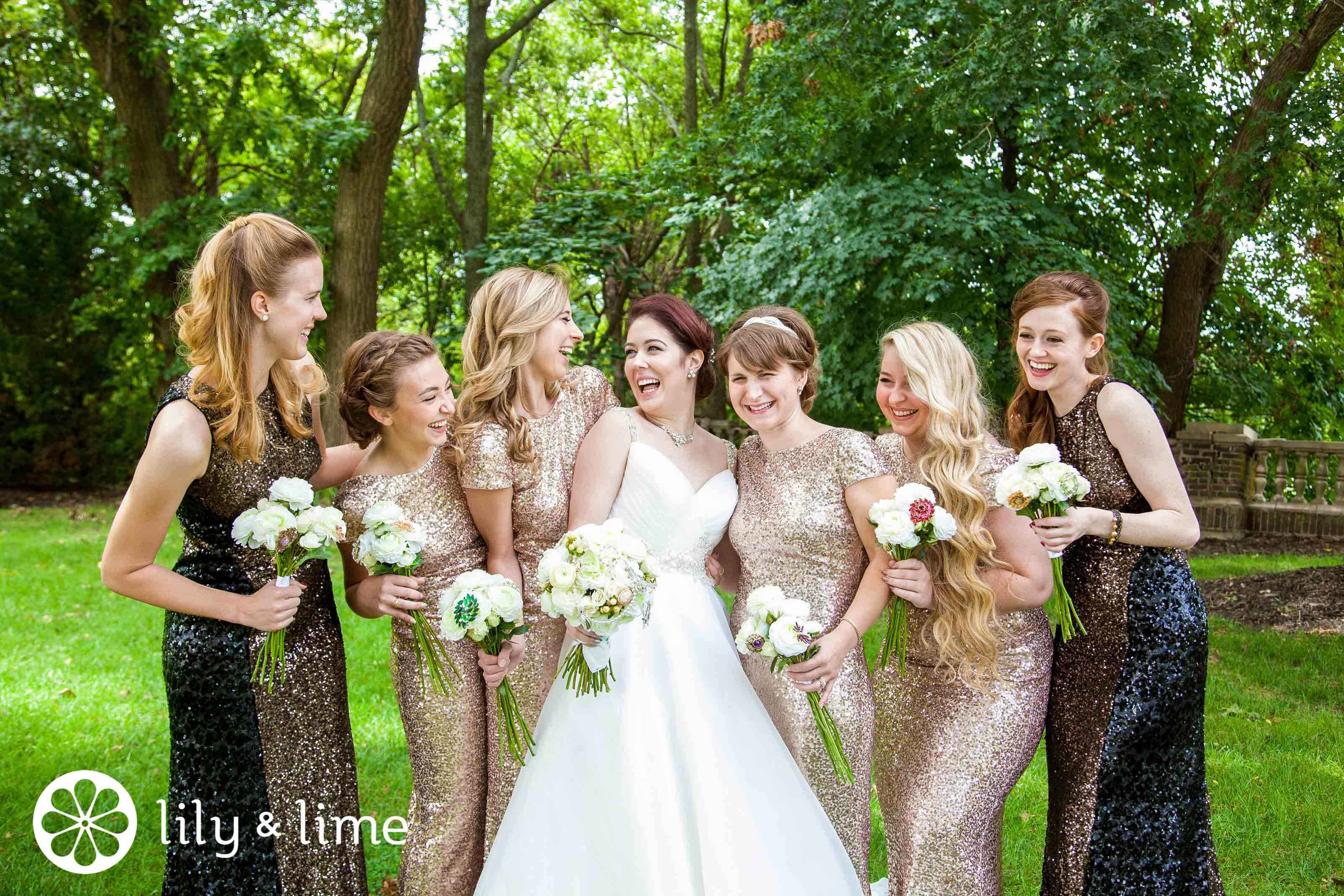 They're your closest comrades. College roommates. Basketball teammates. Brothers from another mother. Sisters from another mister. Nieces. Nephews. Mom. Dad. Siblings. Your wedding party. You've asked them to stand at your side as you say, "I do." Now ask your Lily & Lime wedding photographer to show the real relationships with a blend of posed and "in the moment" shots. Need a little extra wedding inspiration? Follow our tips for letting the love and friendship shine through.
Styled doesn't have to mean stiff.
Take your photoshoot outside. Nature offers a perfect backdrop where everyone feels a little more at ease.
These gorgeous purple flowers make an ordinary line-up extraordinary.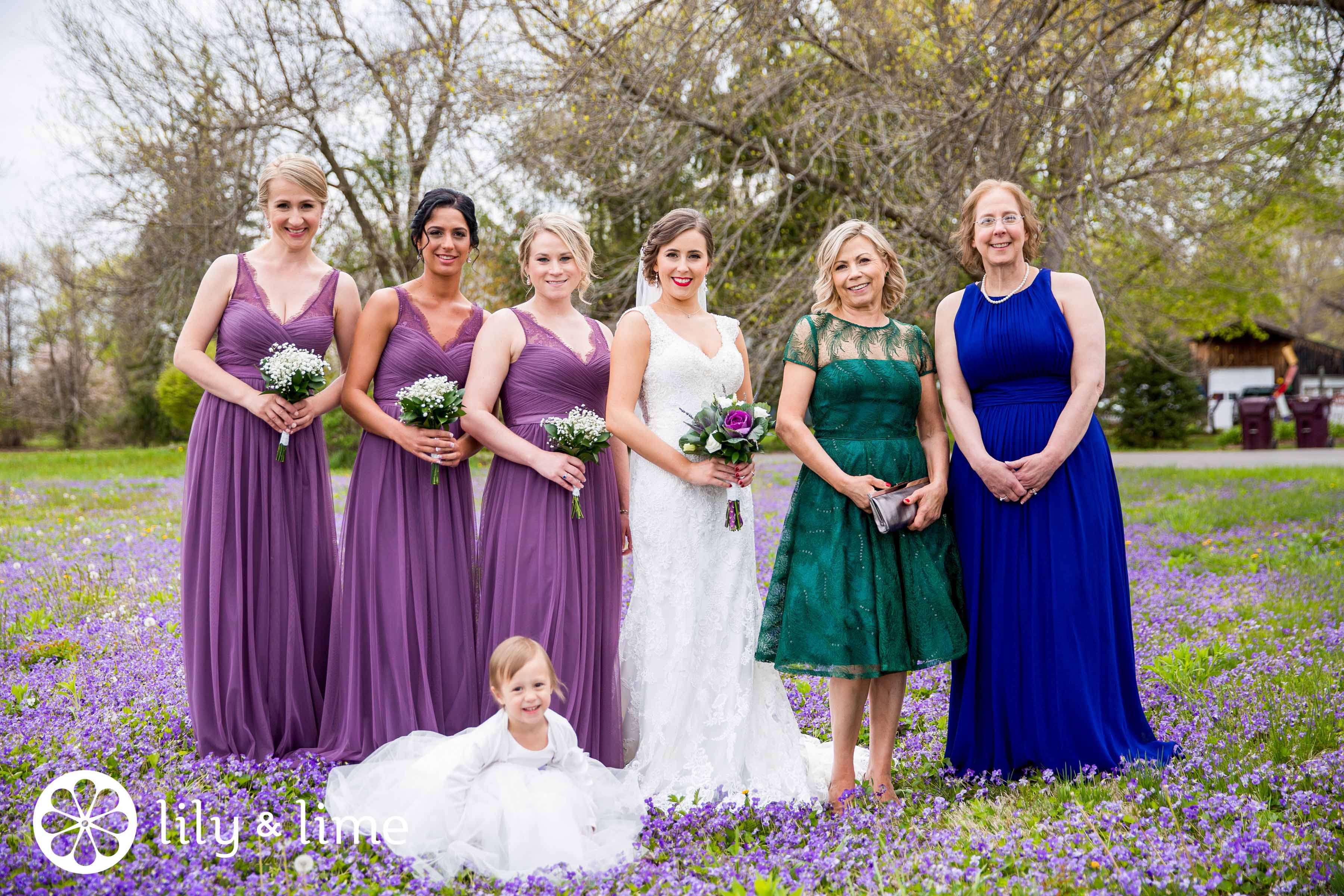 Play with color, time and perspective for a feeling of "the unexpected."
A unique angle adds a surprise to an otherwise traditional photograph.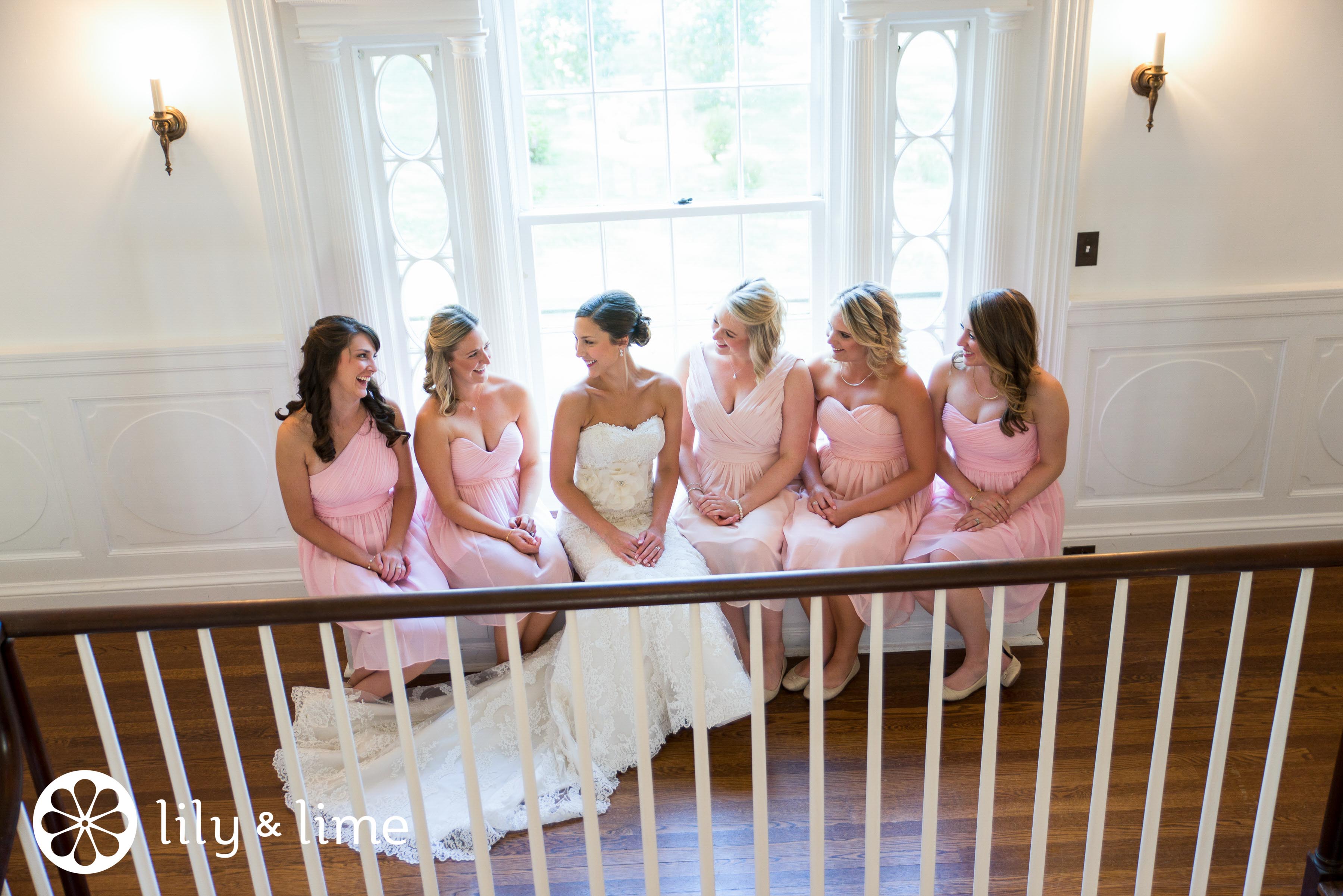 All eyes are on the groom, standing ahead with a gorgeous pop of color.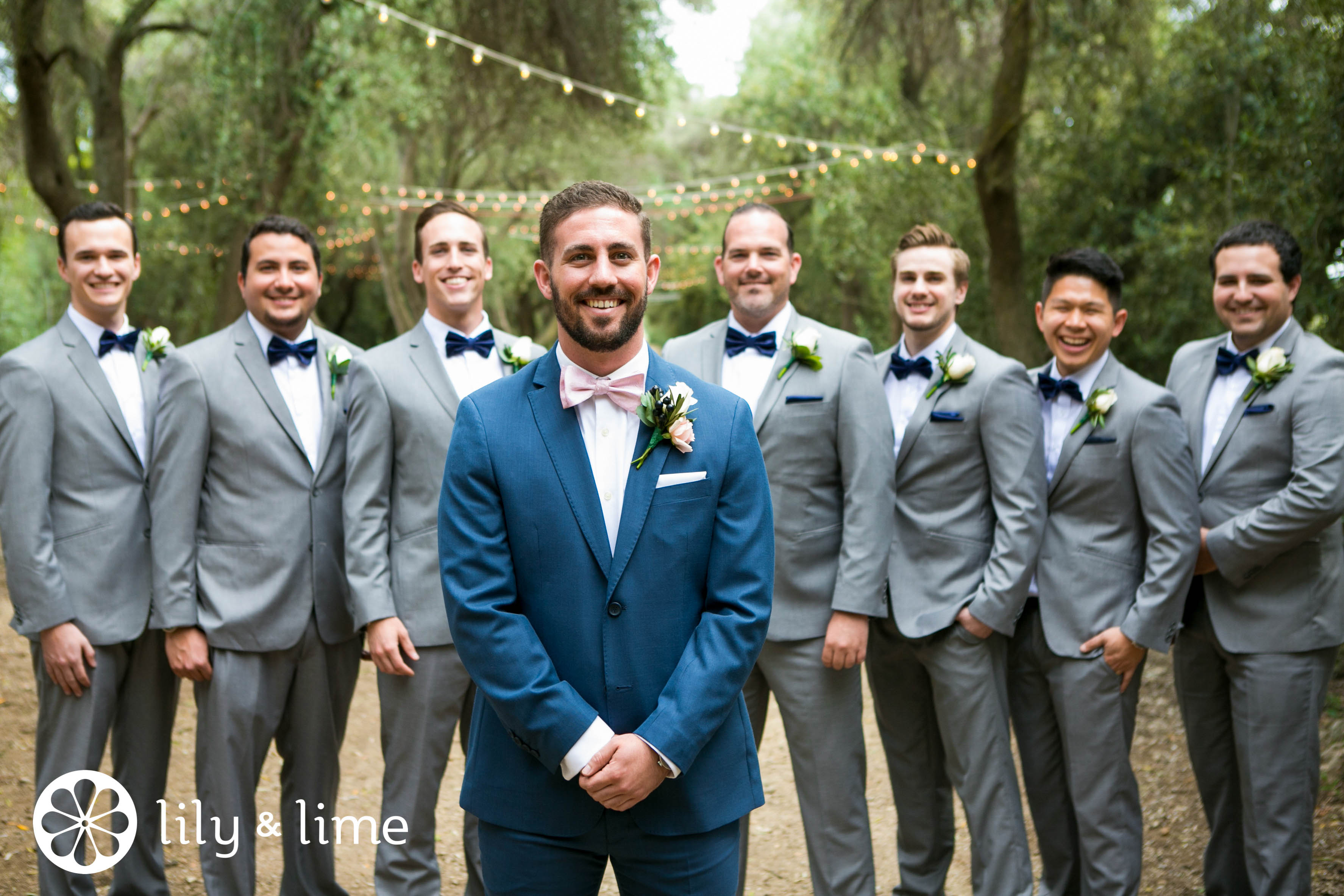 Matched getting-ready kimonos breathe life into a classic set-up shot.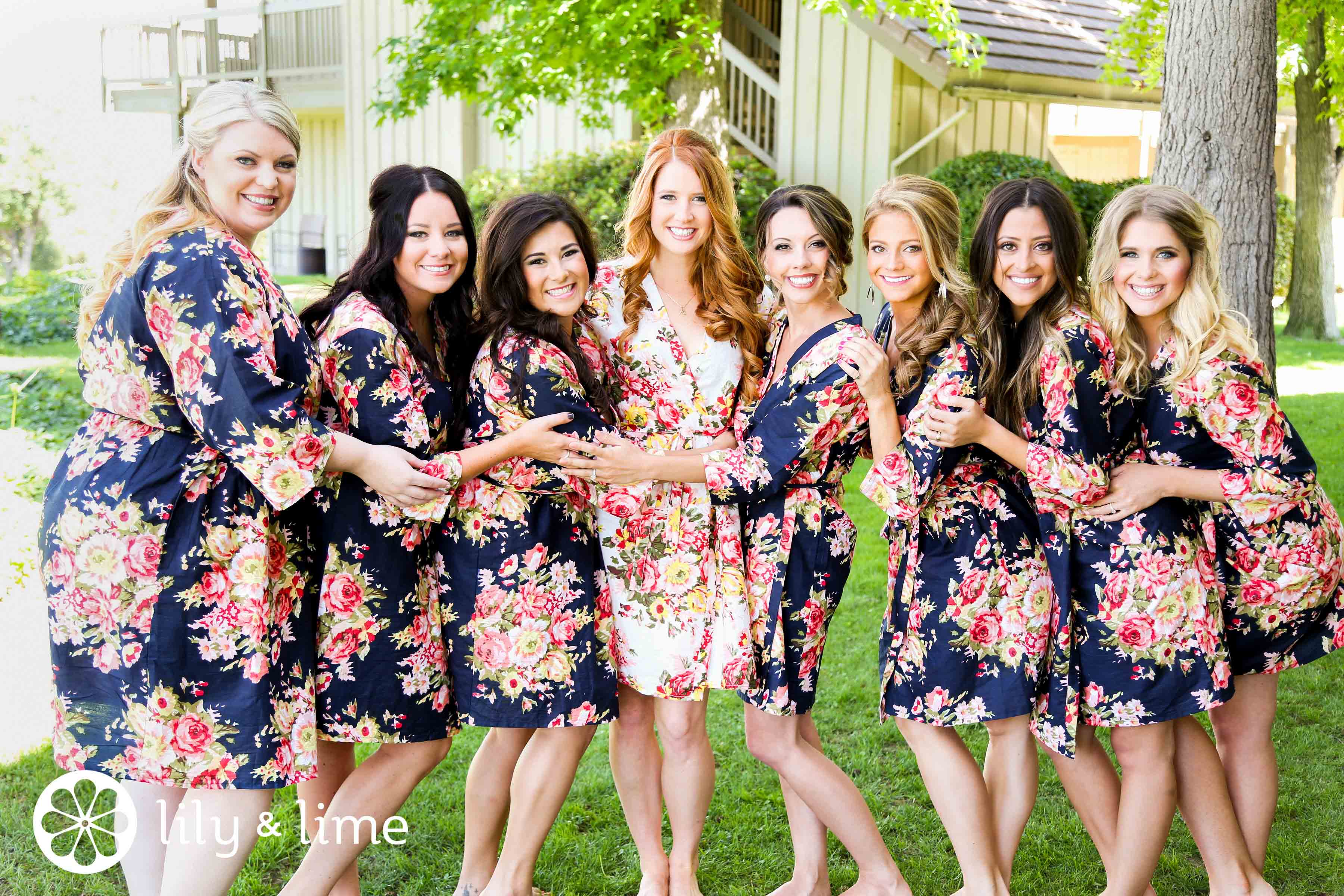 Action makes every photograph more interesting. Give your party something to do. Throw confetti. Make an arch. Go for a walk.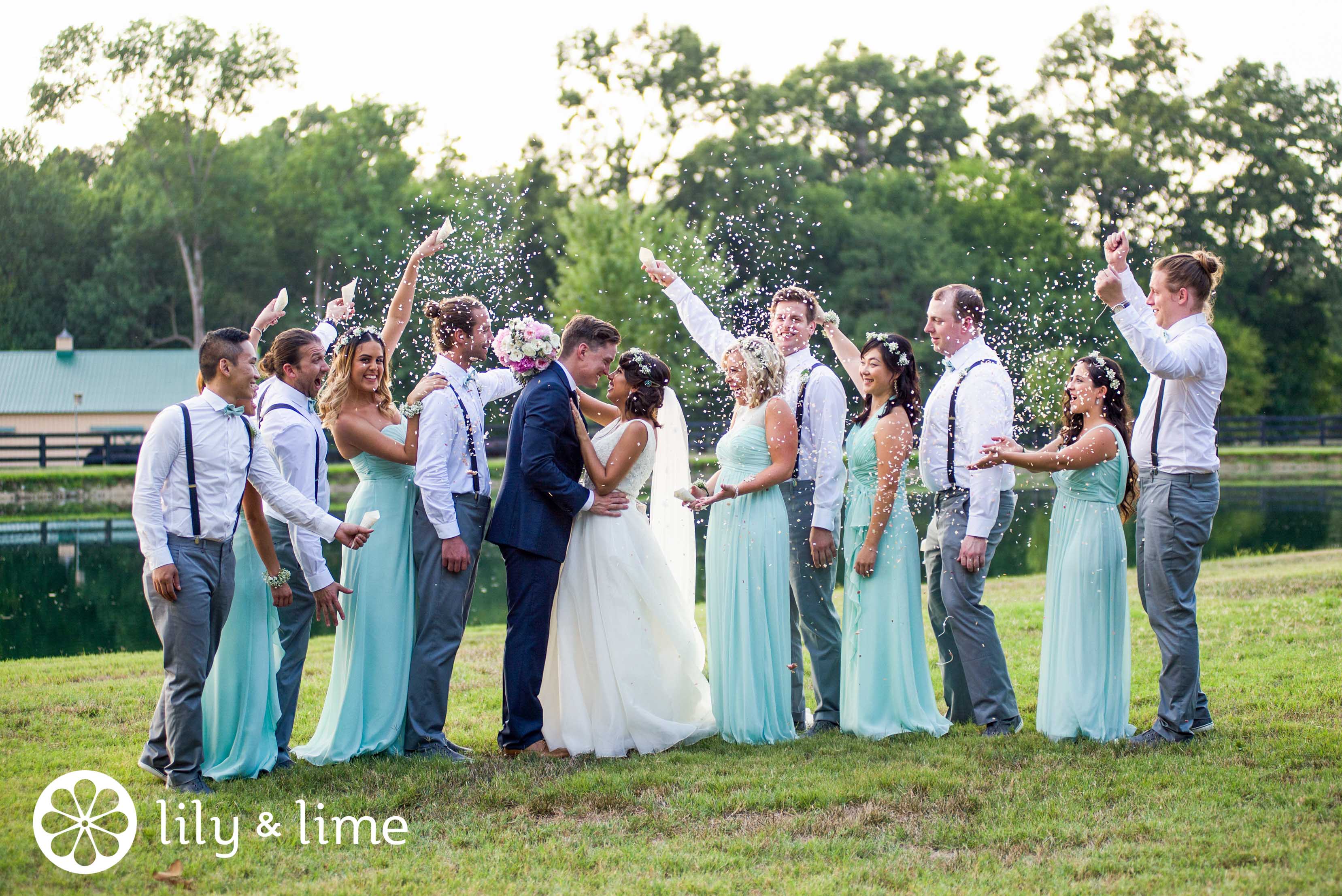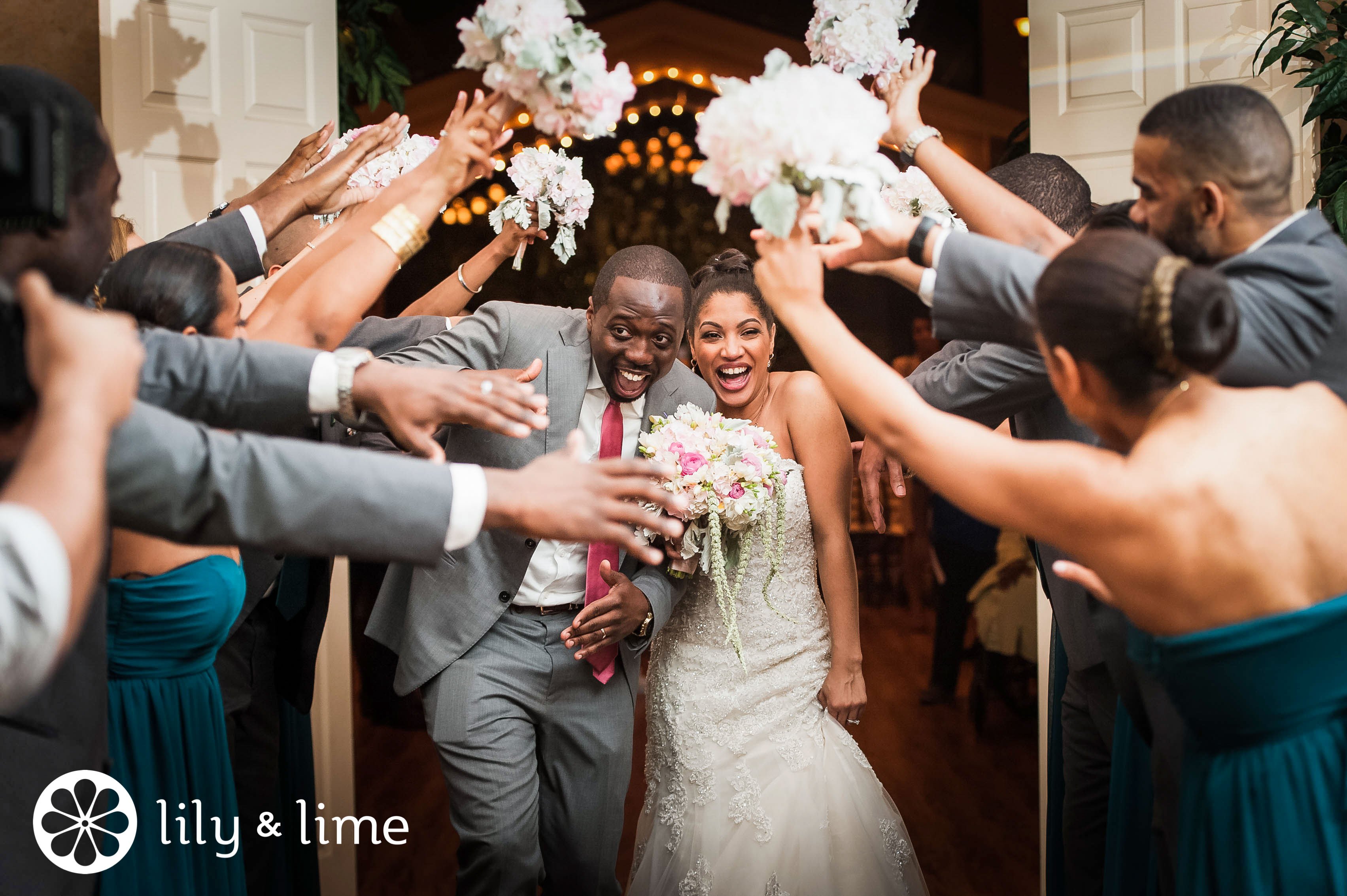 Tell a joke. Talk. Or just goof around.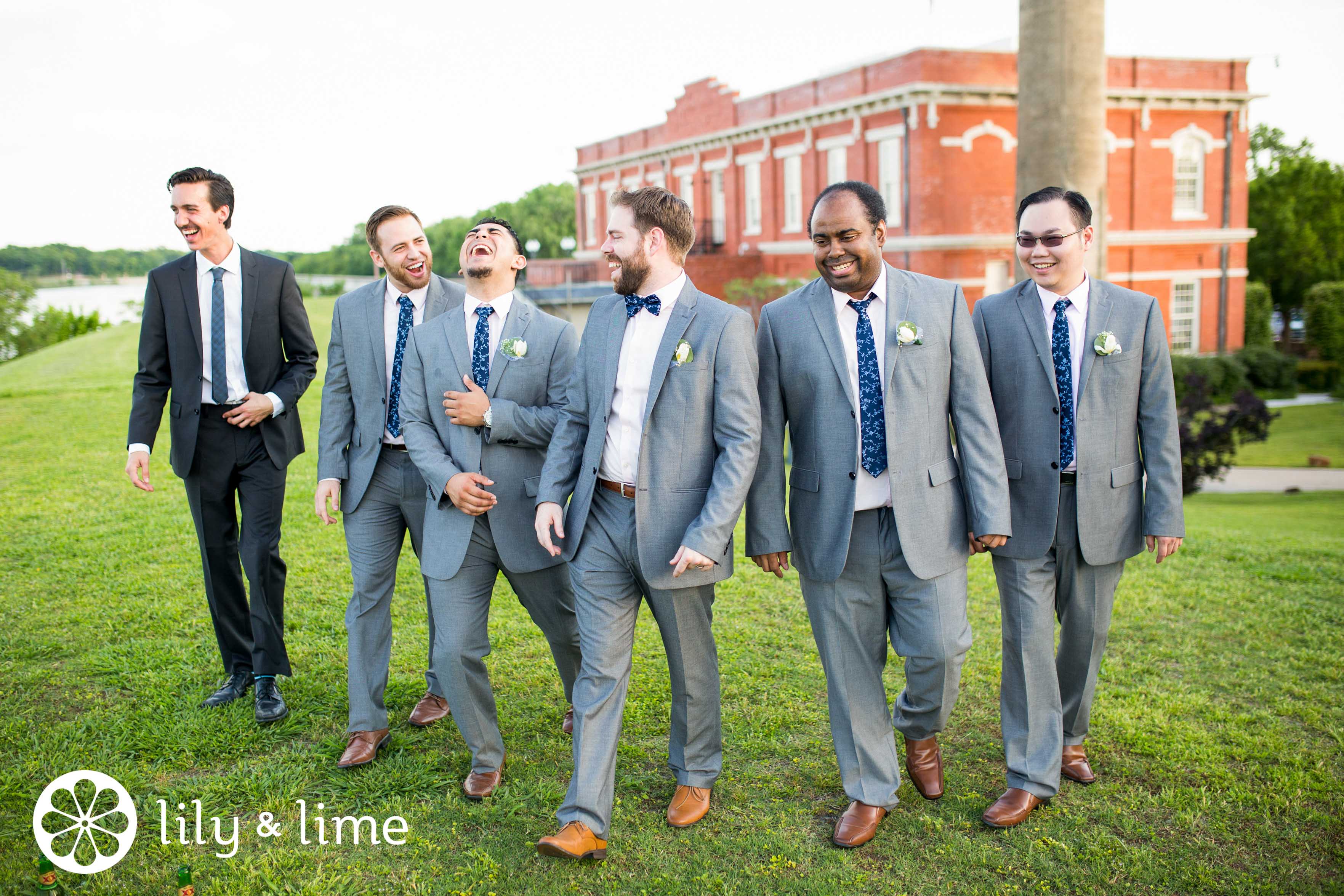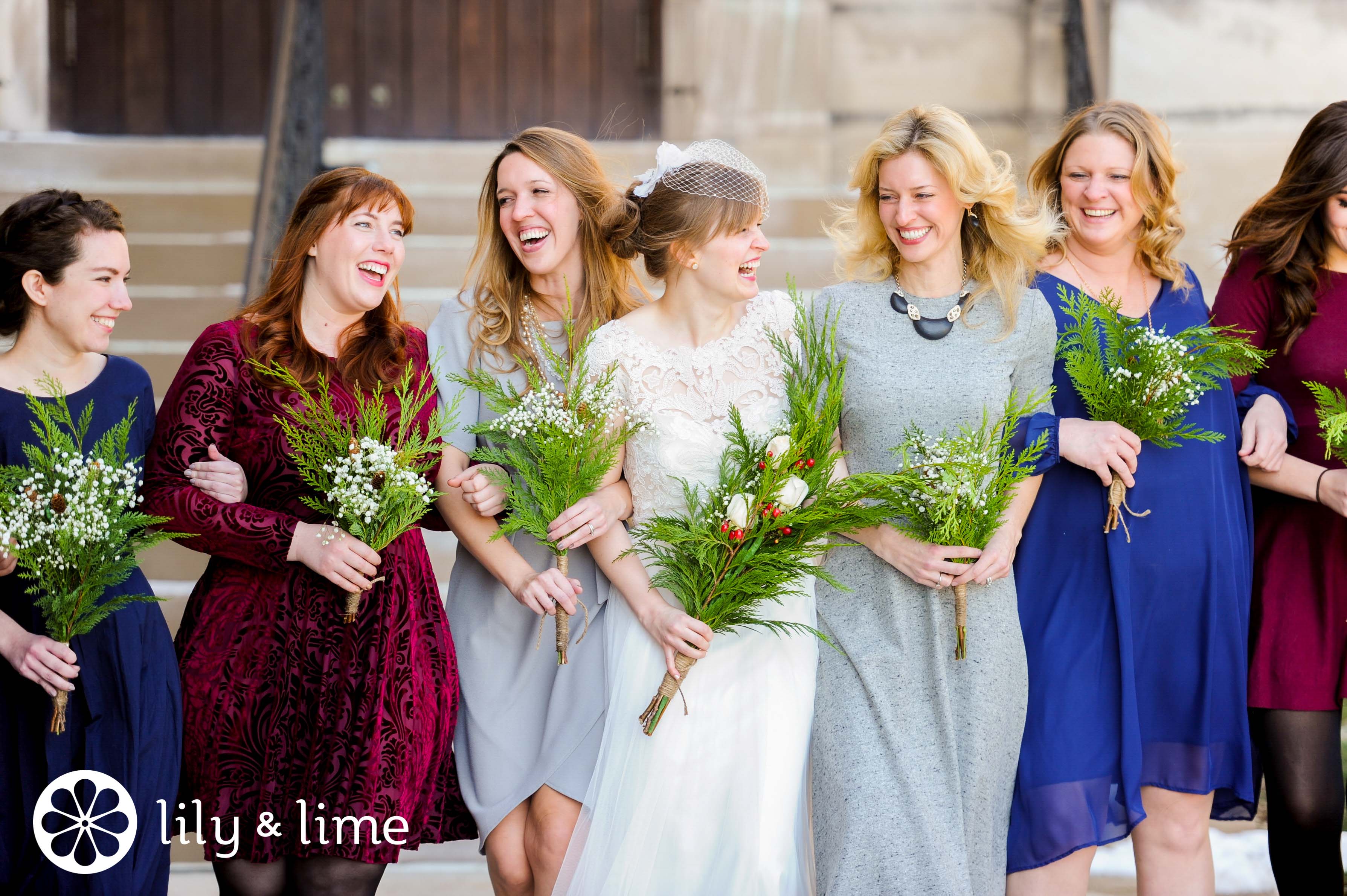 Have fun with your wedding party … like you always do. And let your wedding photographer capture the moment.