How To Coordinate Attire for Family Photos
January, 13 2022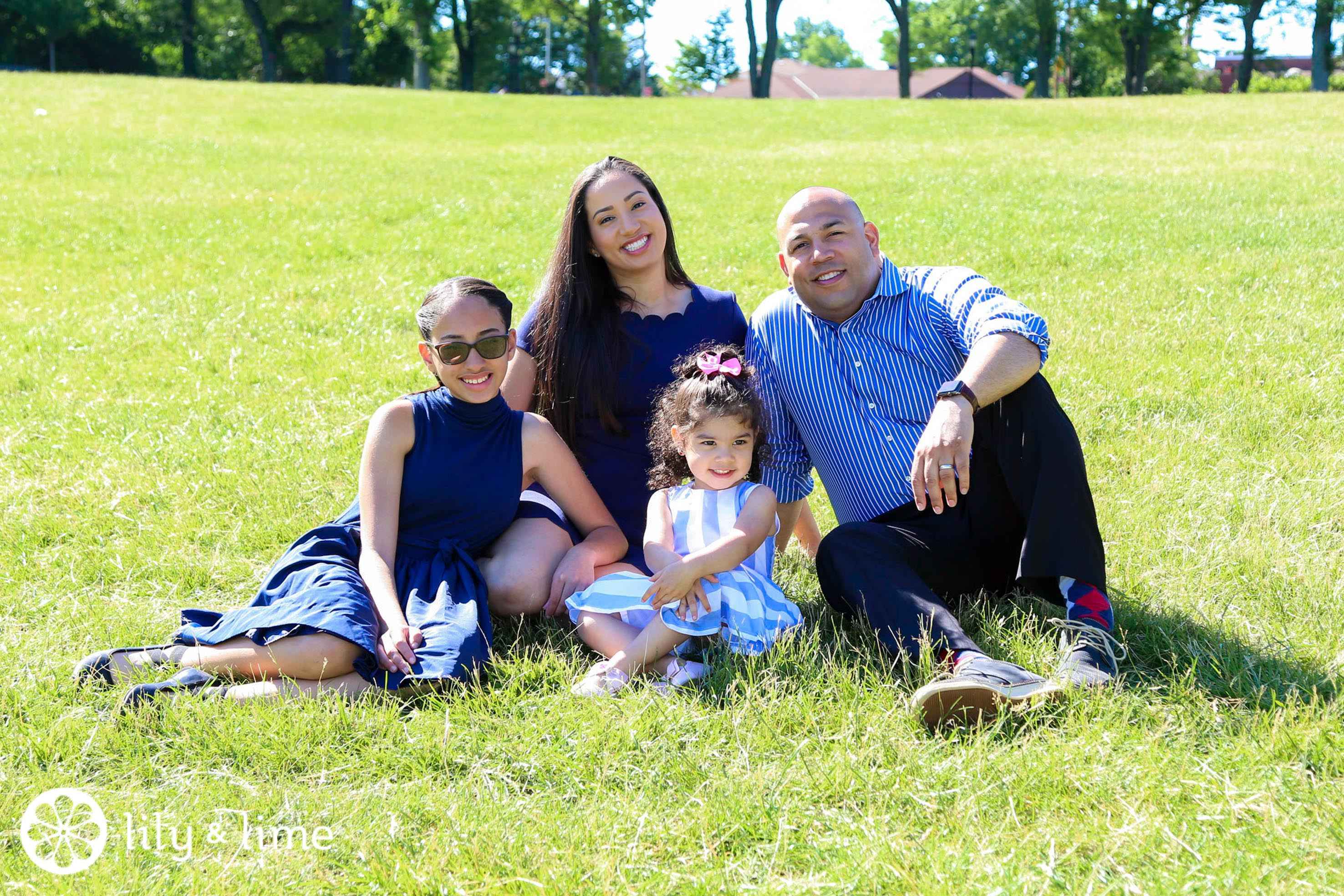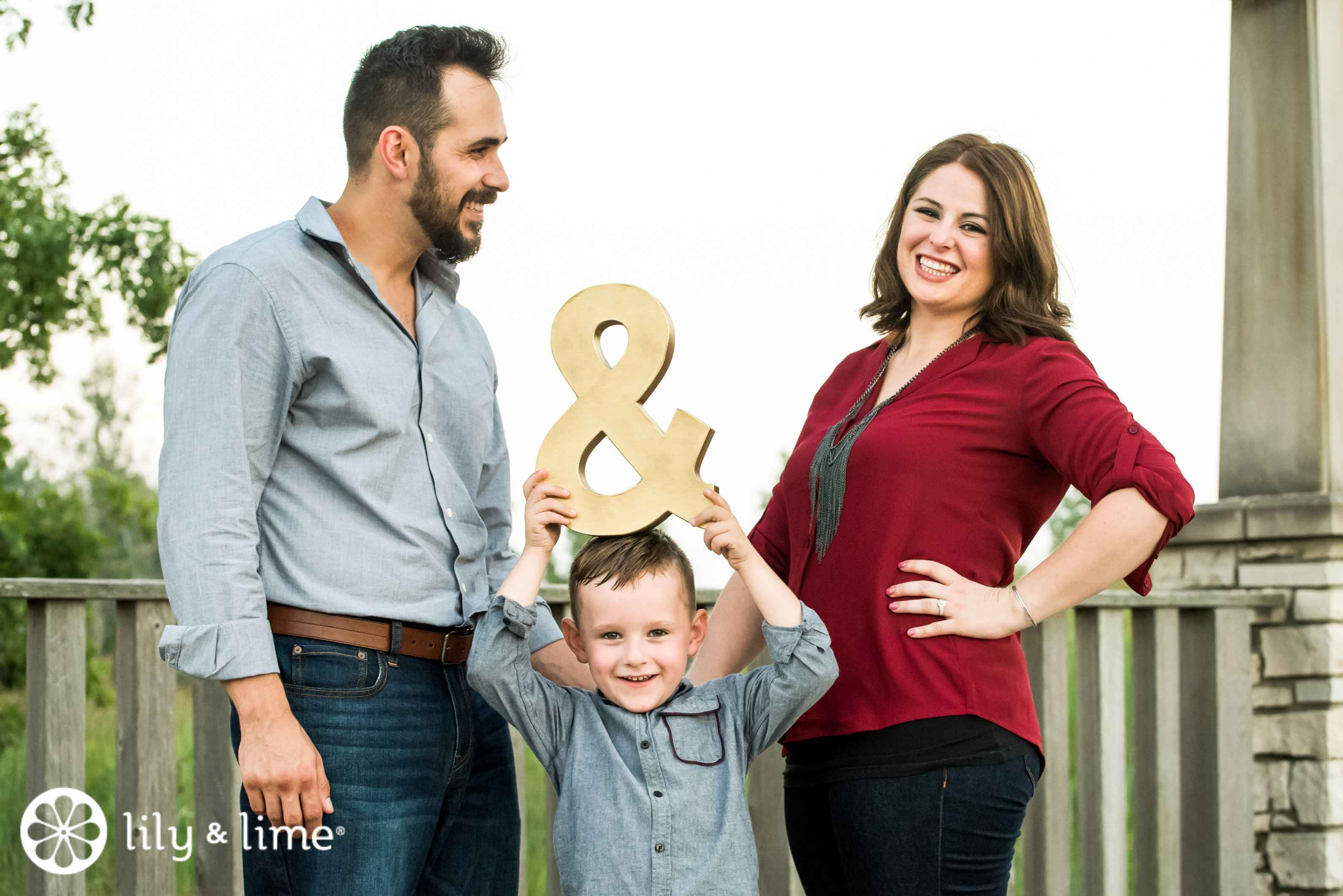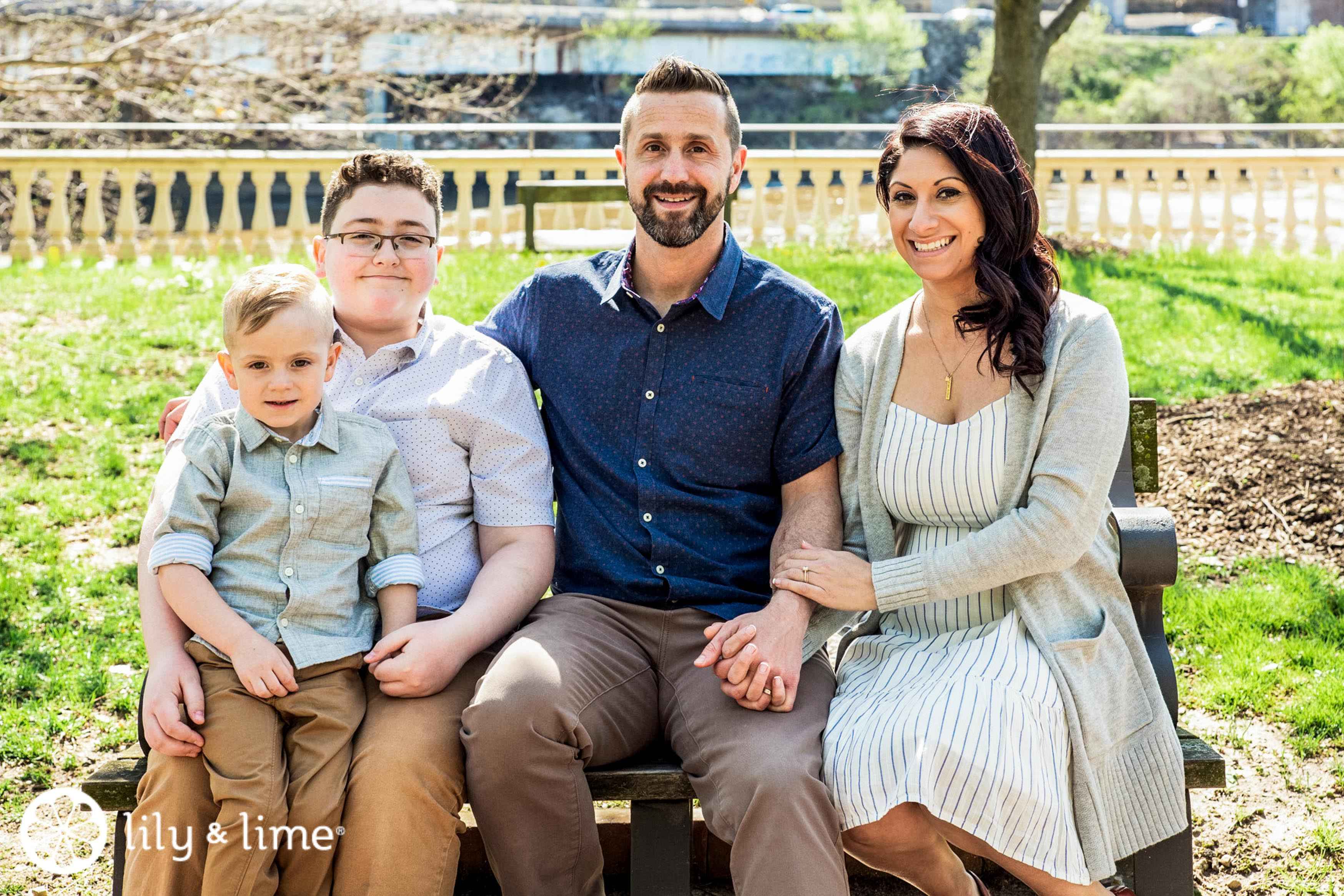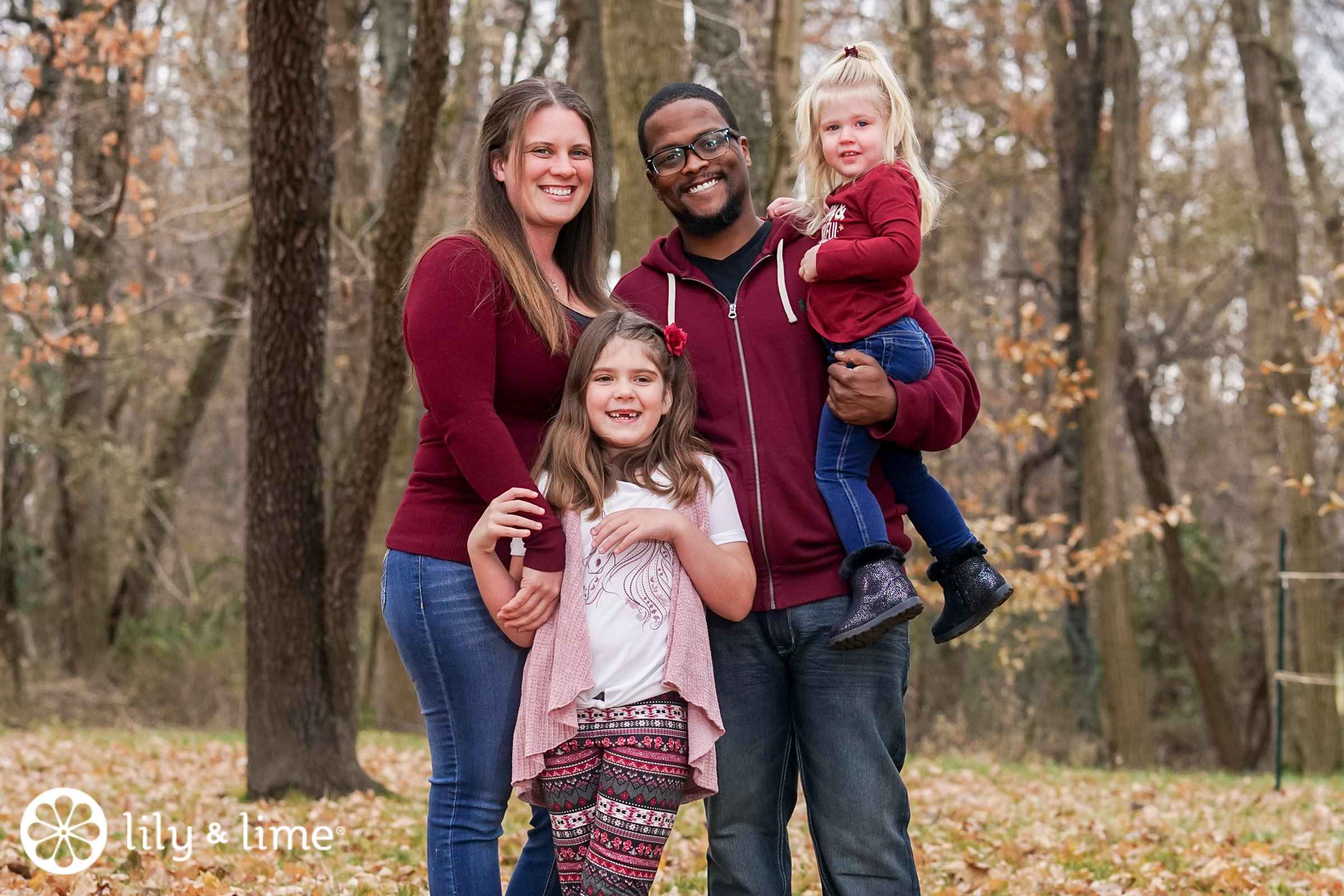 If you have always planned for a family portrait photography session but it just hasn't happened for one reason or the next, it's not unusual. Most of us are too busy in our own lives whether it's about running errands or keeping busy with work schedules or behaving like clockwork with changing school times for kids. Sometimes we find that we need to have her hair done as the roots are showing or shed away at least five pounds to stay healthy and feel beautiful. Amidst our maddening schedules, we rarely get time to catch up with our family members, let alone find the time to schedule for a family photography session. But there are so many reasons why family portrait photography sessions are important, especially when your family is growing every day.
Family portrait sessions are important for documenting the growth and cherishing the good times of the family. Many times we forget our past because we are busy building our futures. Our children grow up fast and in a blink of an eye, they are going to pack their bags, move to universities, and start their own families eventually. Family-focused portraits at least once a year are important to document the progress each of them is making as they grow. Hence, taking advantage of the time, it will be nice to have your family photos taken by a professional photographer and remember these beautiful moments you had spent together.
After scheduling for a family portrait photography after searching for "family photographers near me" with the best professional and affordable photographer, the next question that comes into play is- what are you going to wear? Whether you are taking family photos for your annual Christmas card or looking to revamp your home space with new family pictures, deciding what family photo outfits to wear can require certain homework just like finding the perfect professional family photographer. There are many aspects to remember while deciding what to wear for your family photos, especially dressing up in outfits that will give your family portraits a more timeless feel. In this article, we are going to decide on certain ways to decide on your family portrait outfits for accomplishing a cohesive look overall as a family.
Ways to coordinate attire for family photos:
Planning the outfits in advance
You may think that certain clothes will fit your kids and the dress you are planning to wear is clean in the wardrobe until that day of the photoshoot when you may run into an issue of clothes not fitting, being dirty, or not dry-cleaned. Sadly those are the surprises nobody likes! Once you book your professional photoshoot, start planning for your family outfits in advance. Planning your family outfit for a photo session will allow you to prepare better and prepare yourself with plenty of options. It goes without saying that having more options never hurts when you are dressing up your kids for a photoshoot!
Coordinating colors and not matching them
Traditional family outfit trends used to dress up in white shirts with matching pants for their family portrait session. But you don't have to buy everyone a pair of black jeans and white pants while planning outfits for your family photos. The goal is to find a style that's authentic to your family but feels special at the same time. Pick up a color scheme that has different shades and coordinates well among themselves. Allow the personalities of each member to shine differently by picking up colors and patterns that will fit into your overall color scheme. Selecting a wardrobe color scheme and using its shades that complement each other can achieve a more natural look. For instance, you can pick two main colors, add softer tones to accent, and complete your color scheme.
Consider your overall home decor and aesthetics
If you are planning a professional photography session for your family, it goes without saying that you would like to have some of those family portraits in your house as decor. Hence you would like to consider your home decor style, before picking out outfits for your family for the photo session. Making sure that the clothing you select blends seamlessly with the color scheme of your home will not make your family portrait look out of place. Whether you would like a professional photographer to click your mother's portraits for an upcoming party or want to capture the silly summer vacation vibes of your kids as they spend time with their cousins, make sure the colors of their clothes go with the color scheme of your home so that their portraits blend into your home just like they do!
Keep the photo location in mind
If you take family photos in front of a certain kind of backdrop, consider the location while planning your family's outfits for a local photography session. For instance, go for plenty of neutral tones if you go to the beach to click family pictures. Similarly, in the case of bright fall foliage as a photo backdrop, go for moody tones when the leaves are changing and the sun is softer. This ensures that the fall family picture outfits are in sync with the tones of the season.
Choose practical clothing items
This applies especially to people with kids or senior citizens. Never ever dress up your kids in clothes they are not comfortable in. Since they are going to be in for a long photoshoot, making it difficult for them will ultimately reflect on you having a bad photography experience. Make sure all the family members are comfortable with their clothing selection to ensure all-natural and genuine smiles in family portraits.
Avoid all black or white clothing
There are many reasons to avoid black and white outfits while color coordinating family outfits for a photo session. Since white is because it is very easy to blow out parts of your shirt causing it to lose its detail and while it's easy to have clipping on black clothing, they might lose the depth and details while clipping. Hence it's best to avoid black and white in your family outfits while planning for a family photoshoot.
Textures and accessories
Adding different textures will bring out more detail and character to the family images. The material of your family outfits should have different textures or accessories so that they add left and interest to the photos. Accessories can be fun props in photos. Have the men in your family wear ties or make the women in the family wear statement hats, so that the photos have certain characters and depth. Considering a fun scarf, cute coat, or stylish hat for the kids can also be fun and exciting.
Limit distracting patterns and confusing logos
Including outfits with multiple patterns and logos might become a distraction in family photos. Haphazard patterns, large logos, bold prints, and abstract statements can overpower your family photo session. Avoiding items that clash with each other is a good idea in this case. Similarly, saying no to characters is also a good idea when it comes to kids' photography sessions. It's just a matter of time before your kid grows out of his love for Toy Story! And just like patterns, certain characters on outfits can be distracting and make your photos look too busy.
Timeless family outfits
Look into your closet and find out outfits for your family that look and feel classic. Staying classy while choosing your family outfits for a photography session will make your family photos look timeless. It is needless to say that some of these photos will hang on your walls and will be treasured for years to come. And choosing simple and classic outfits will give your images a timeless feel regardless of the changing styles and fashion trends.
There is no reason to dismiss the opportunity to capture life as it happens together right now! Family portraits can take you back to an exact moment in time, and it reminds you how you used to look and how you felt at that very moment. Hence they are a great way to reminisce and cherish the beautiful past that we created with our family. An affordable photography session for the family whether you want to incorporate your furry baby in the photos or capture certain family celebrations with an event photographer, family-focused pictures can add to your legacy that you are planning to leave behind for future generations to follow. A professional photoshoot involving family will answer the questions of grandchildren and great-grandchildren who may someday ask to see pictures of the family.