Laura and Chloe's Modern Twist on a Vintage Wedding, Nashville
November, 1 2018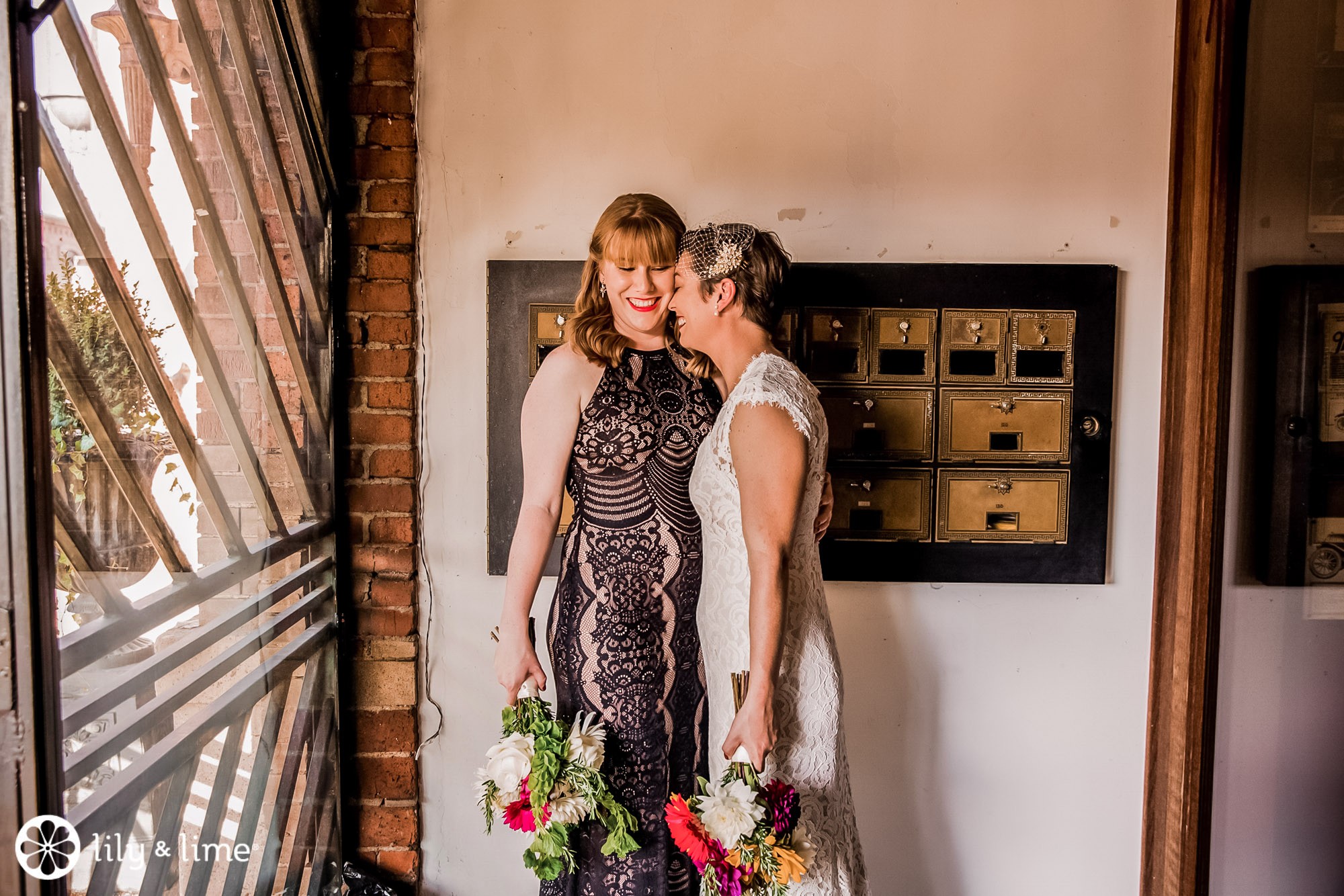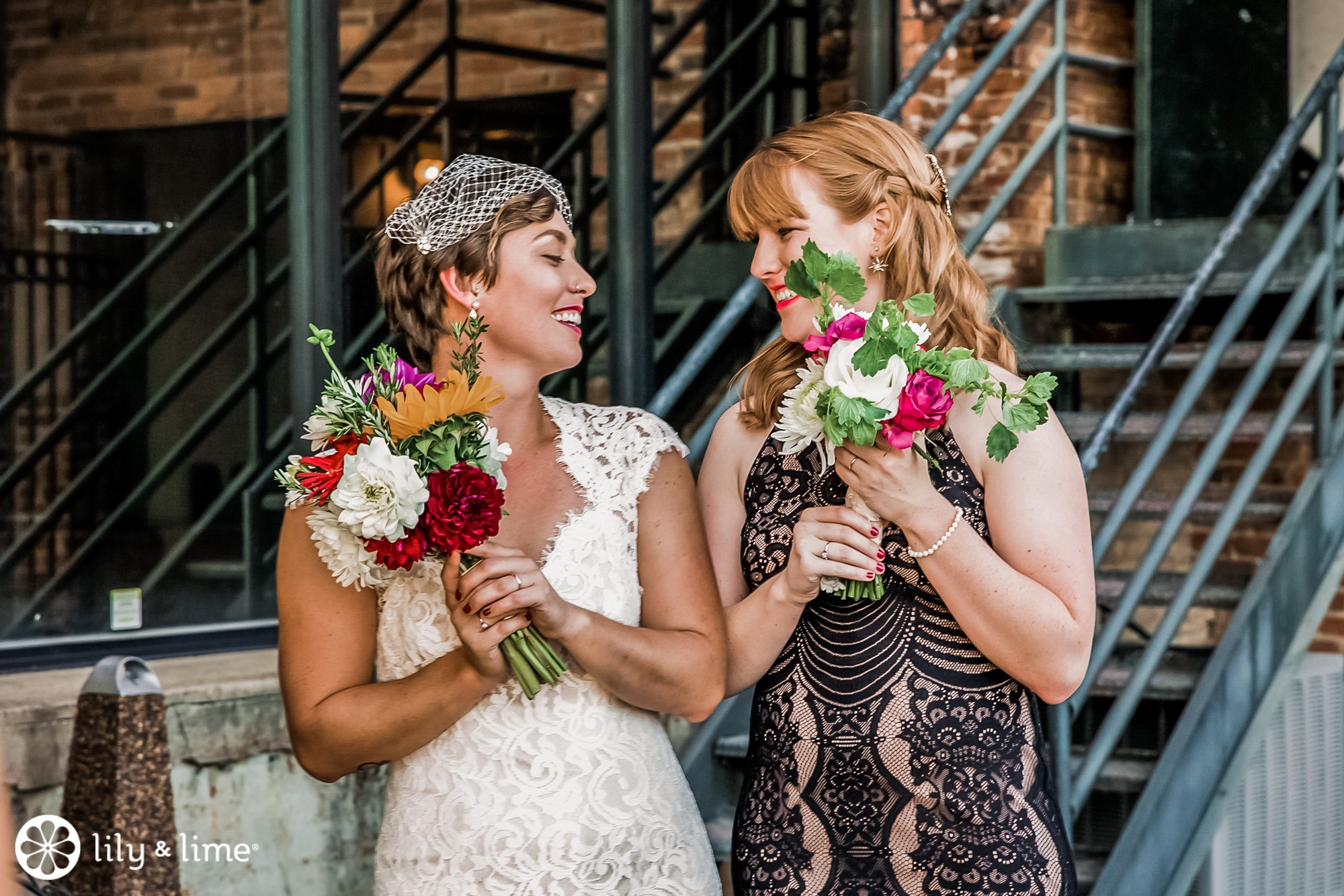 Laura and Chloe tied the knot with a stunning, modern wedding replete with vintage flourishes in Nashville, TN. The couple picked a venue that packed a punch with nostalgic Americana flair. Marathon Village, where Laura and Chloe said their I dos, is an industrial space that will transport you back in time (A venue that's also a time machine? Yes please!) to the formative days of American automotive culture. The space harnesses all the aesthetic beauty of early 20th century America.
We love the way that Laura and Chloe chose dresses that complimented each other, but also allowed each person to have their moment. The couple wore similarly styled lace dresses, one bride in white, and the other in black. We love the unique differentiation Laura and Chloe both had, and how the couple embraced the sartorial playfulness of an LGBT+ wedding.
The couple posed for portraits with their Nashville wedding photographer. We love all the cozy, private corners with vintage accents that they found. The vintage mailboxes and antique cars made the perfect backdrop for some stunning wedding photography. Those shots in the white vintage car give us some hardcore Titanic vibes, except wedding-friendly. The white paint of the car was a perfect way to visually communicate "wedding" in the photos.
To accentuate the monochrome of the brides' looks, brighter hues were used in the wedding party attire, flowers, and venue to compliment the look of the wedding and enhance the modern vibe. We love the way that the couple incorporated the colors of fall to give us some autumn wedding inspiration realness. The wedding party sported plum dresses and black suits, a perfect pairing for a fall Nashville wedding.
Maybe the thing we loved most of all was the novel take that Laura and Chloe have on wedding gown toppers. Instead of traditional lace toppers, the couple added leather jackets over their dresses, and each woman donned a jacket in the contrasting color of her gown. The combination of edgy leather jackets with delicate lace gowns made it feel fresh and really personalized!
Check out the rest of the blog for more help planning your wedding. We have plenty of LGBT+ wedding inspiration, cake tips, and roundups of the latest wedding trends to help you build the wedding day of your dreams!