Let Fall's Vibrant Colors Inspire Your Wedding Palette
November, 16 2016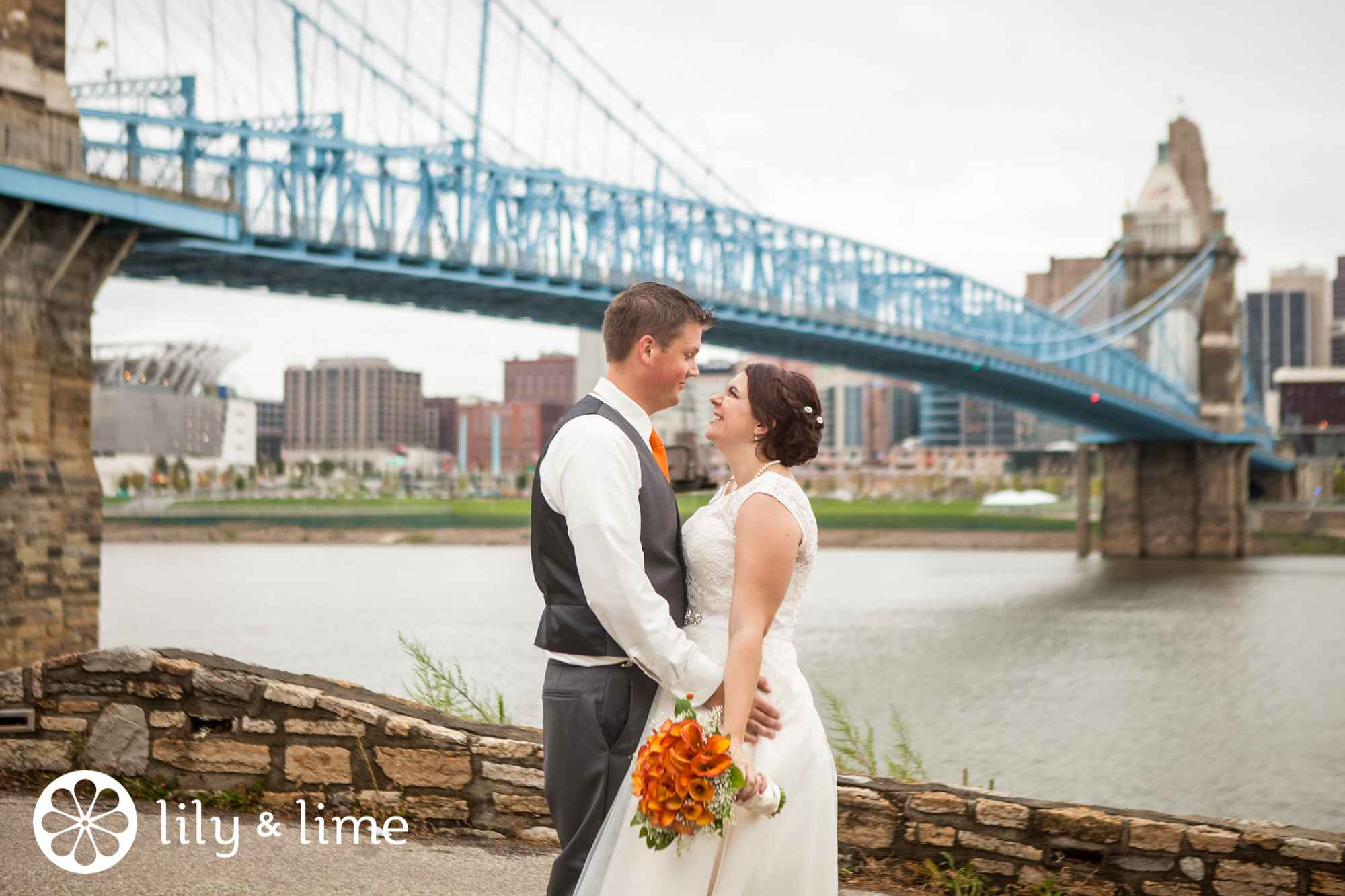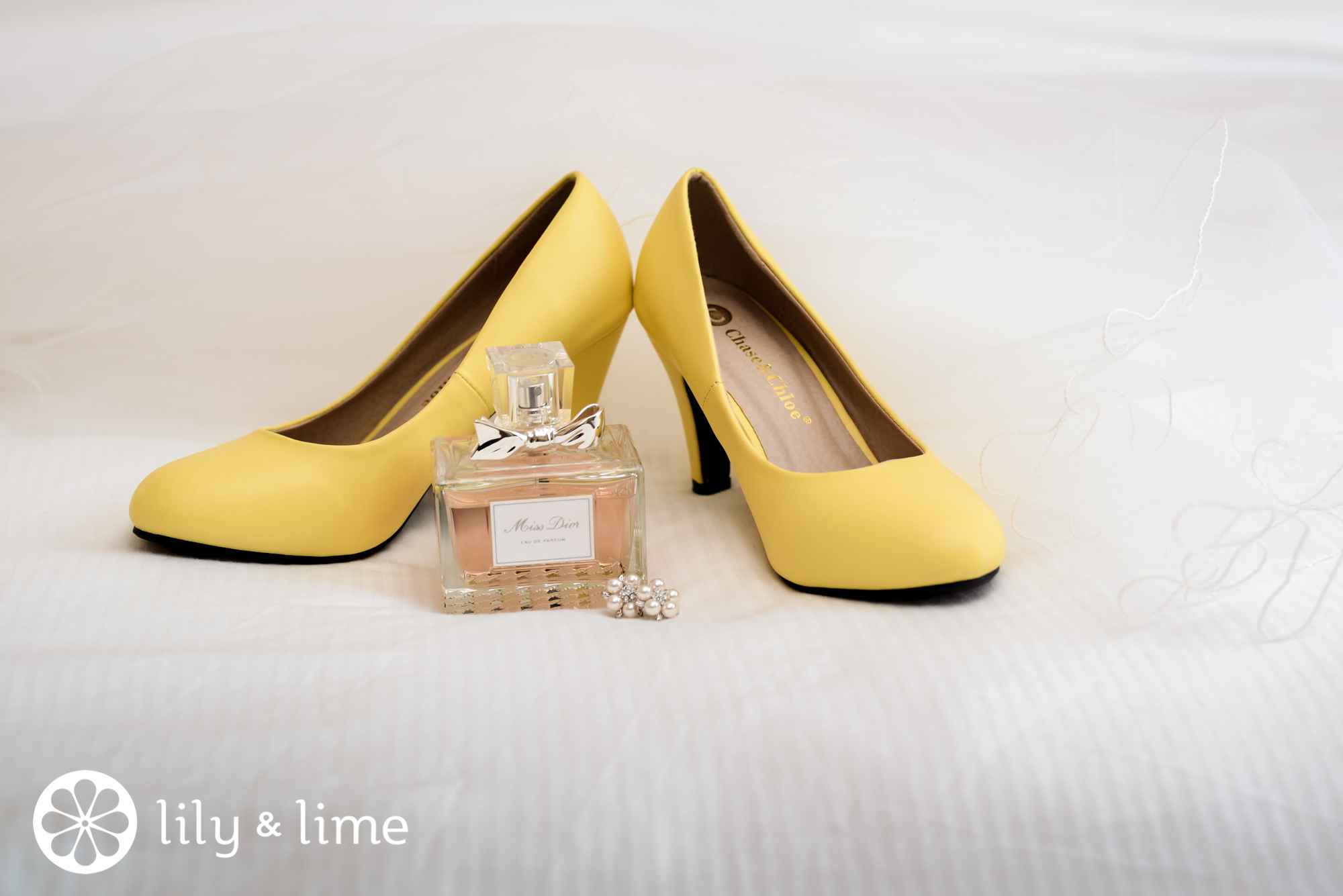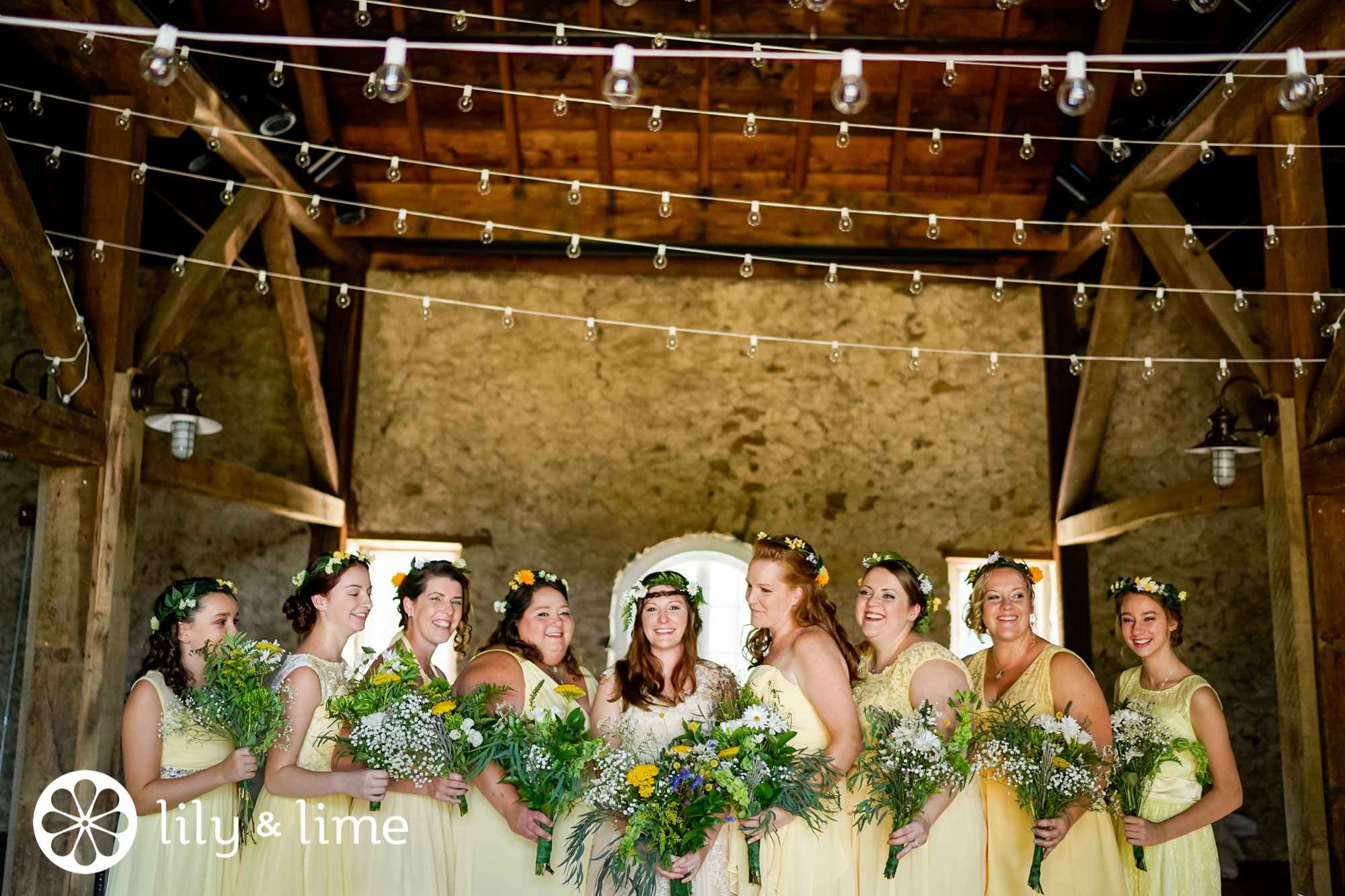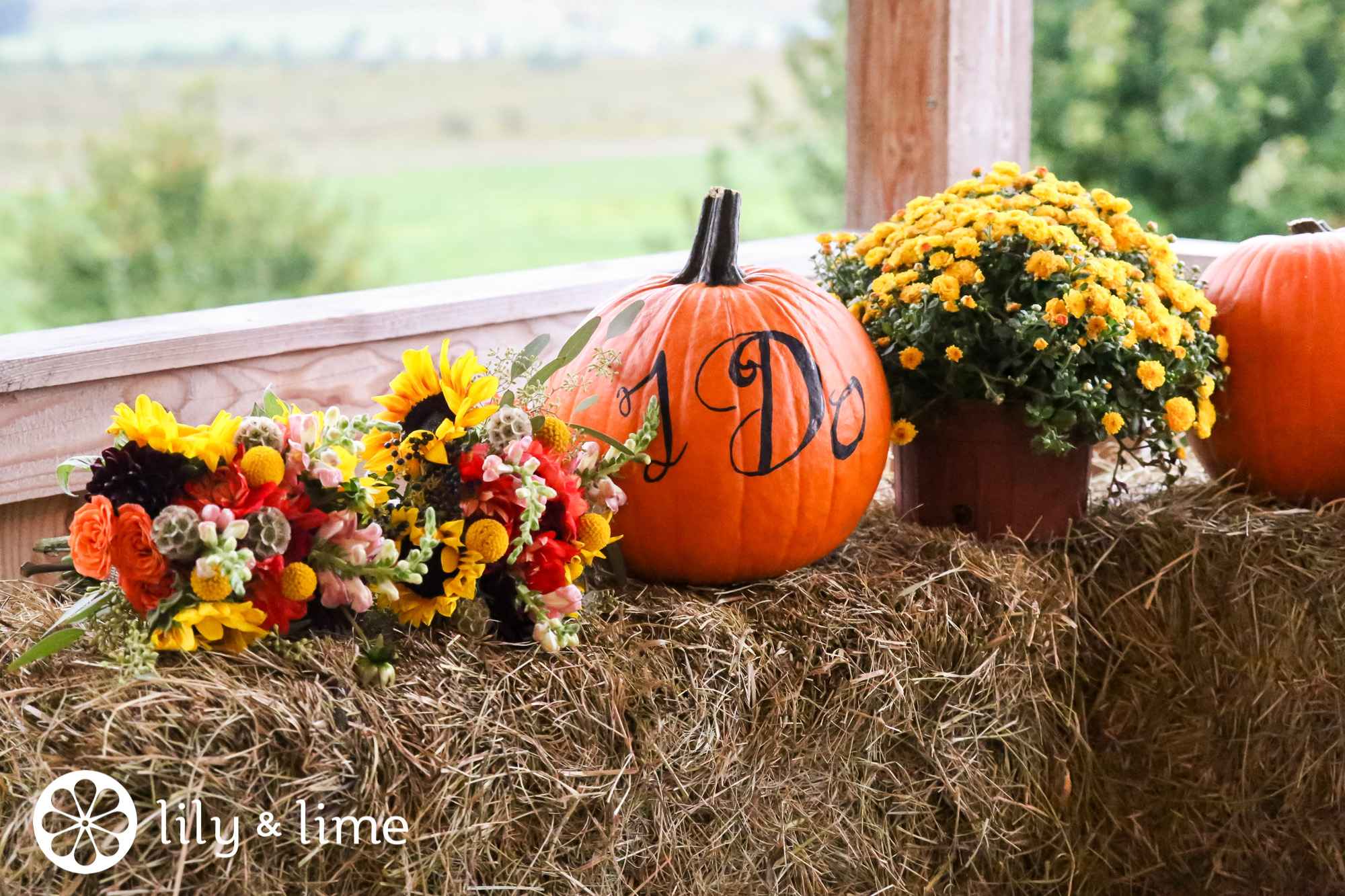 Pumpkin orange. Harvest gold. Sunshine yellow.
The names practically exude the warmth of these fall colors!
And yet, when it comes to wedding colors, these beauties often get short shrift -- passed over in favor of more "traditional" palettes. Pastels, reds and metallics. Too bad.
Our wedding photographers here at Lily & Lime have seen the colors of fall turn ordinary into extraordinary with the burst of unexpected color they provide.
The trick is not allowing color to overwhelm. We like to think of it like this … if your wedding is the main meal, let vibrant oranges and yellows be your garnish.
We'll show you how. Following are our tips for making the most of autumn wedding colors.
You can never go wrong with what naturally occurs … right? Think flowers. Sunflowers. Roses. Gerbera Daisies. Ranunculus. Great for bouquets and hairpieces -- they provide a gorgeous pop of color against wedding white -- and also for centerpieces. (We love the addition of pumpkins here.)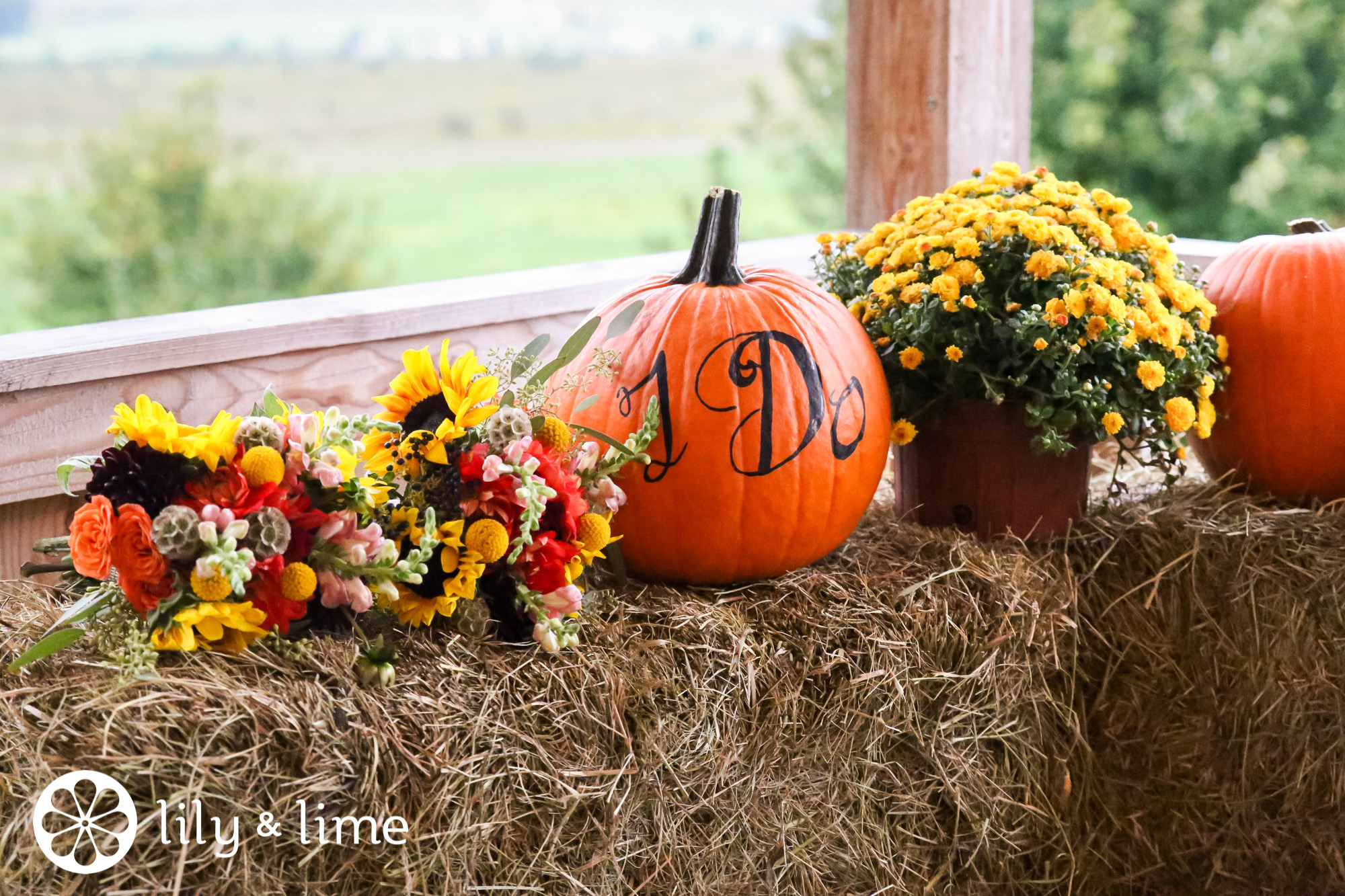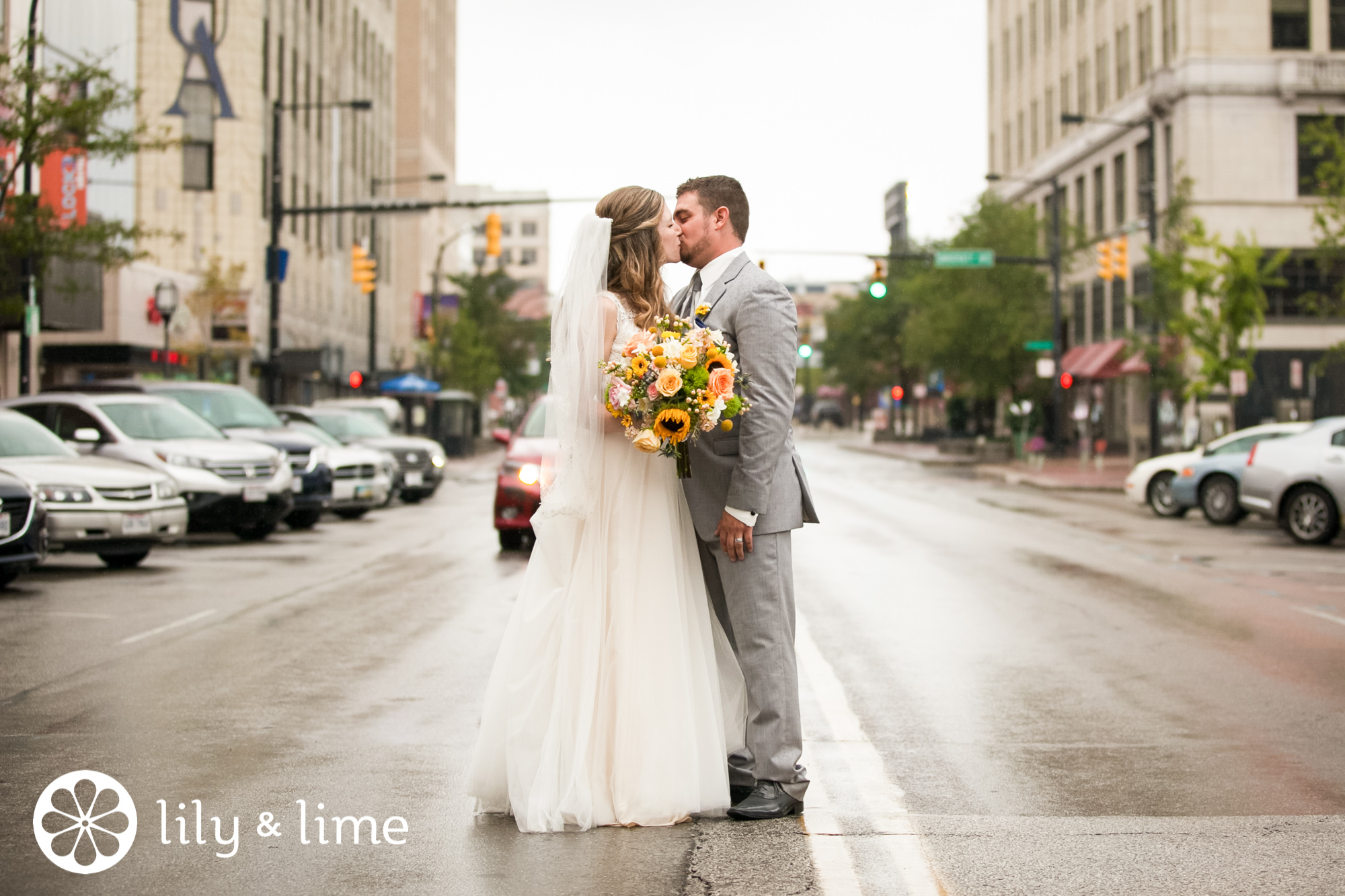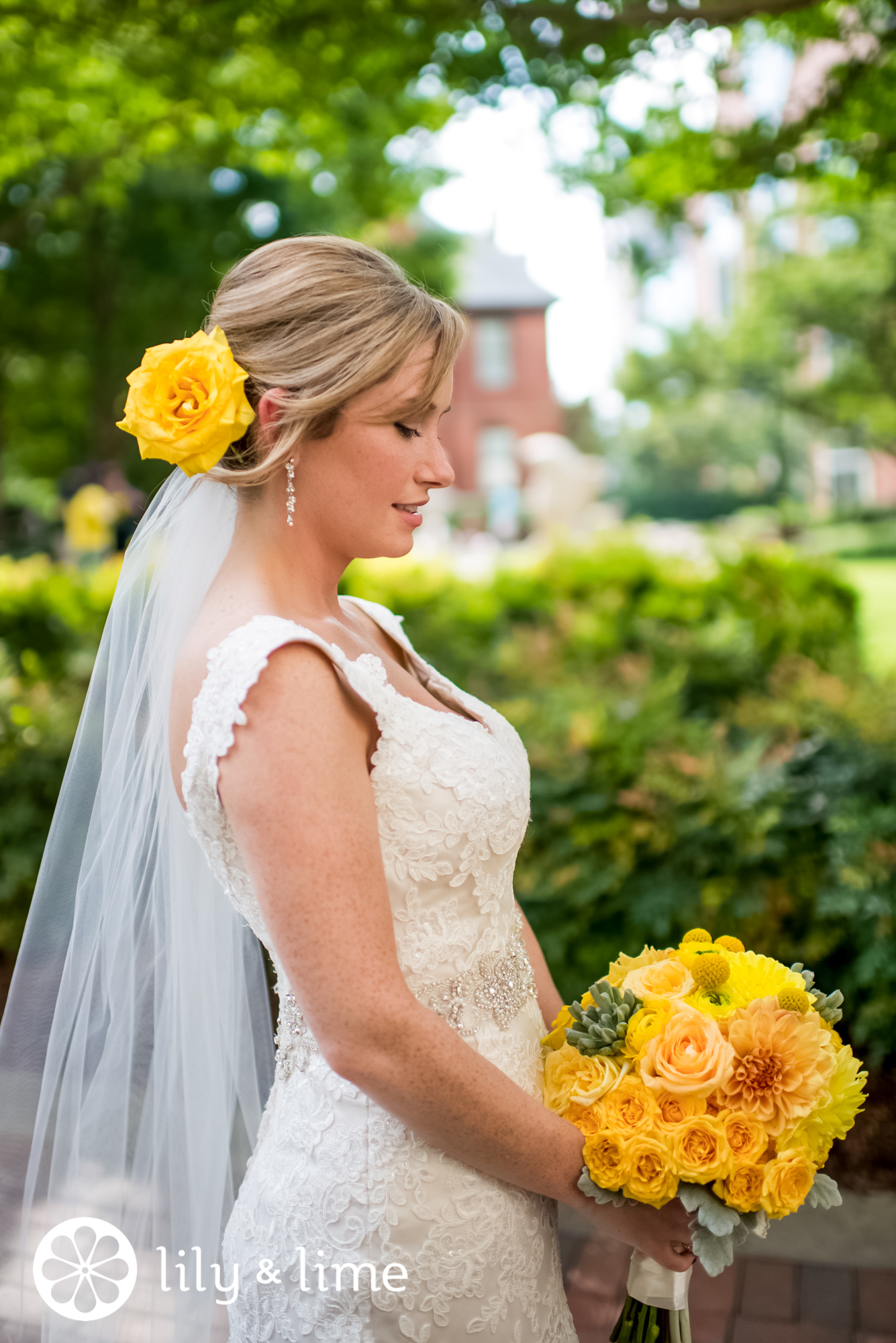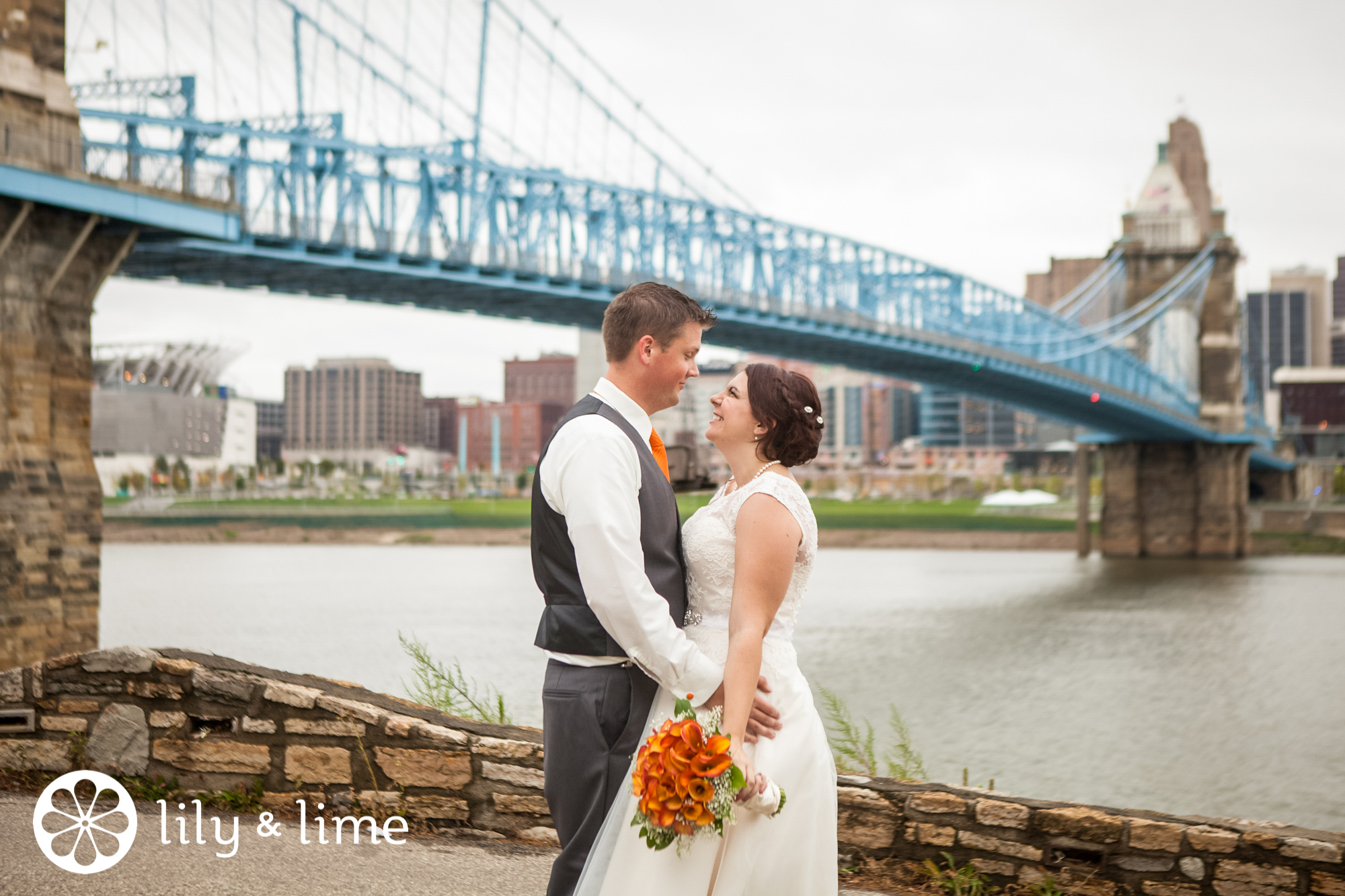 What you wear on your feet can also be a fun way to weave in the colors of the season … without fear of color over-saturation. These yellow shoes are playful and definitely let personality shine through.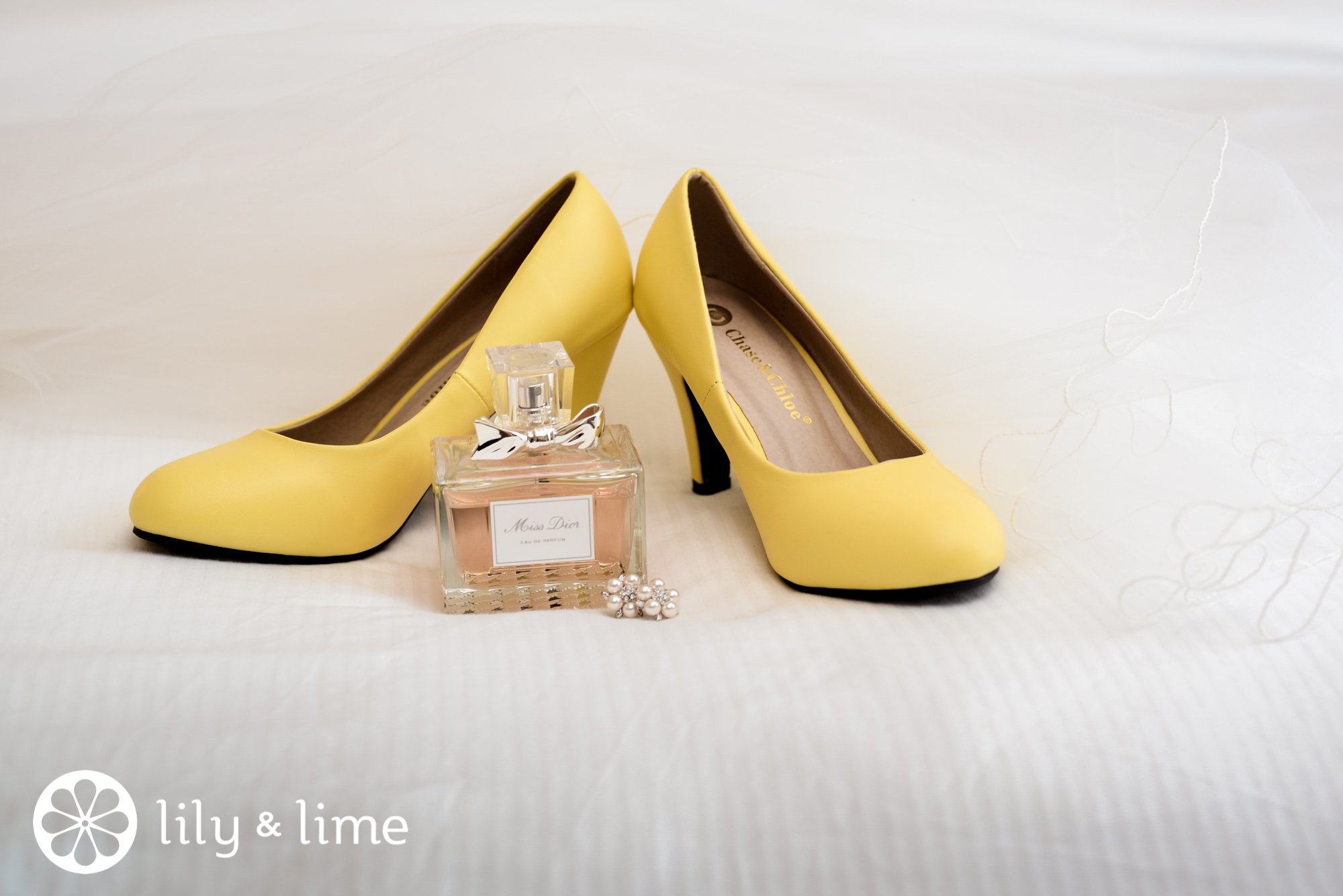 Your wedding party can also represent the colors of the season when balanced out with simple, neutral bouquets. And don't forget the men. Socks, ties, cumberbunds and pocket squares are all great opportunities for infusing color. The blue and rust color combination here is gorgeous.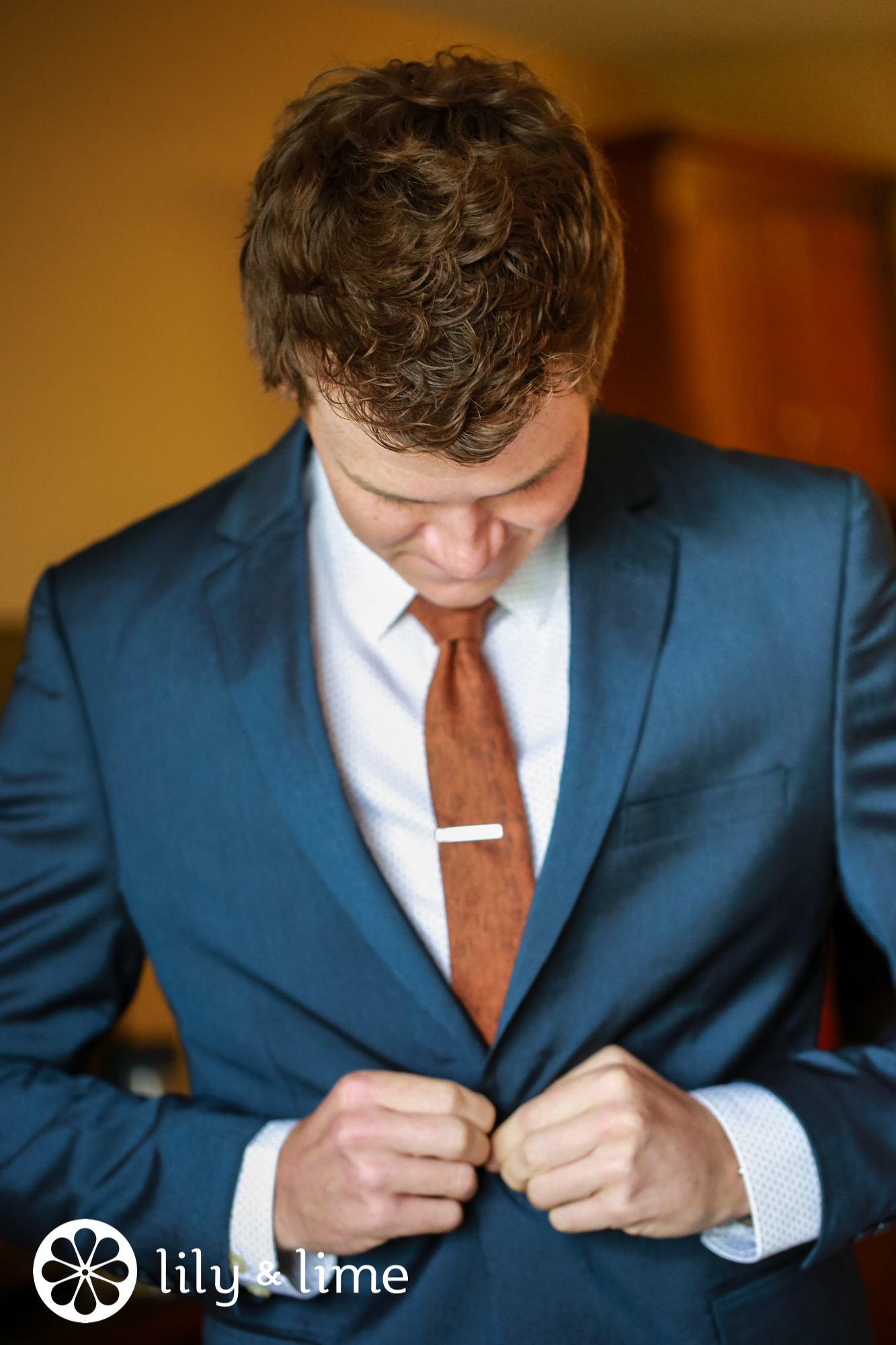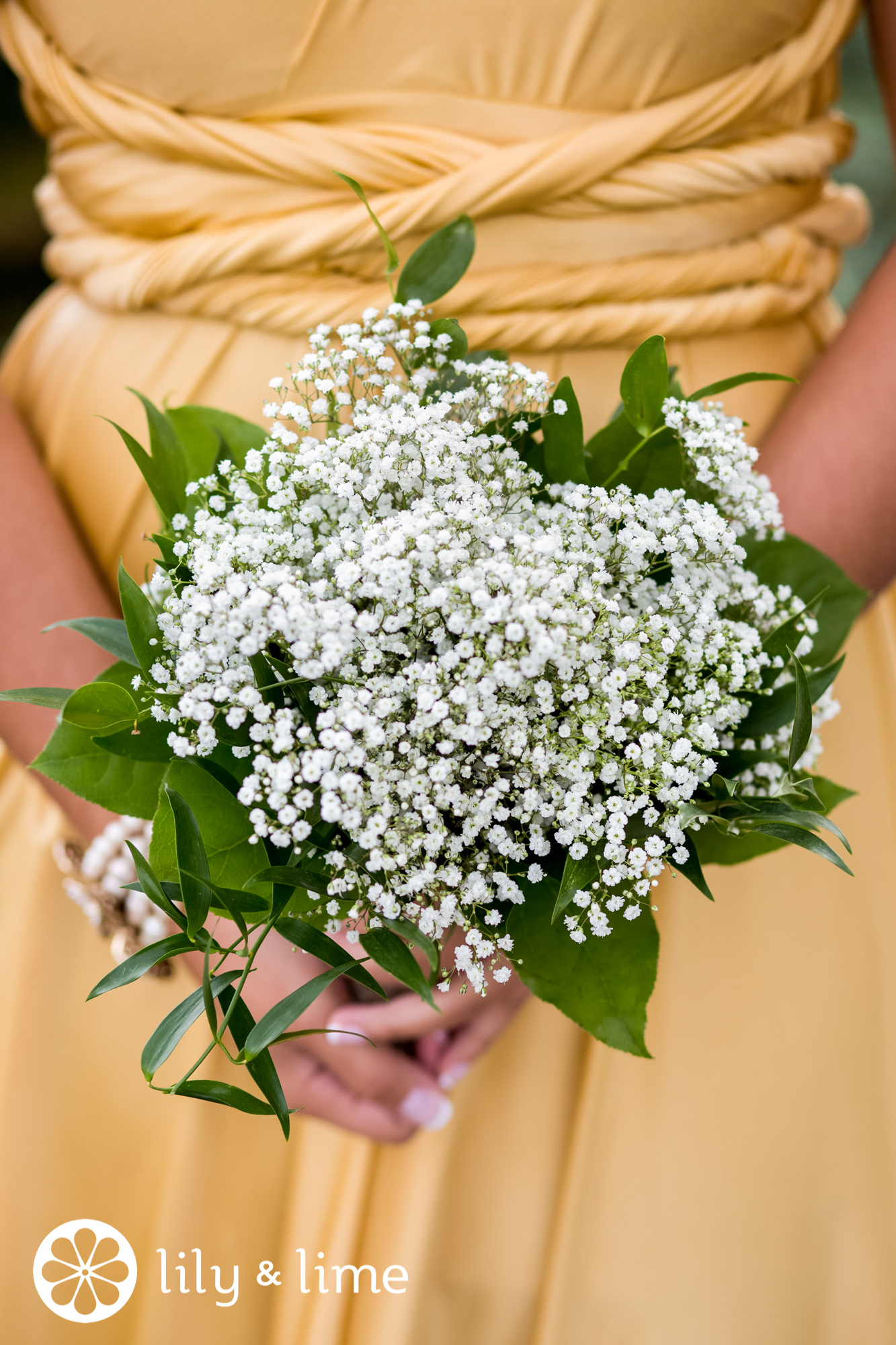 Still uncertain? Pastel versions of orange, yellow and gold can be equally stunning. And also provide additional opportunities to play with color.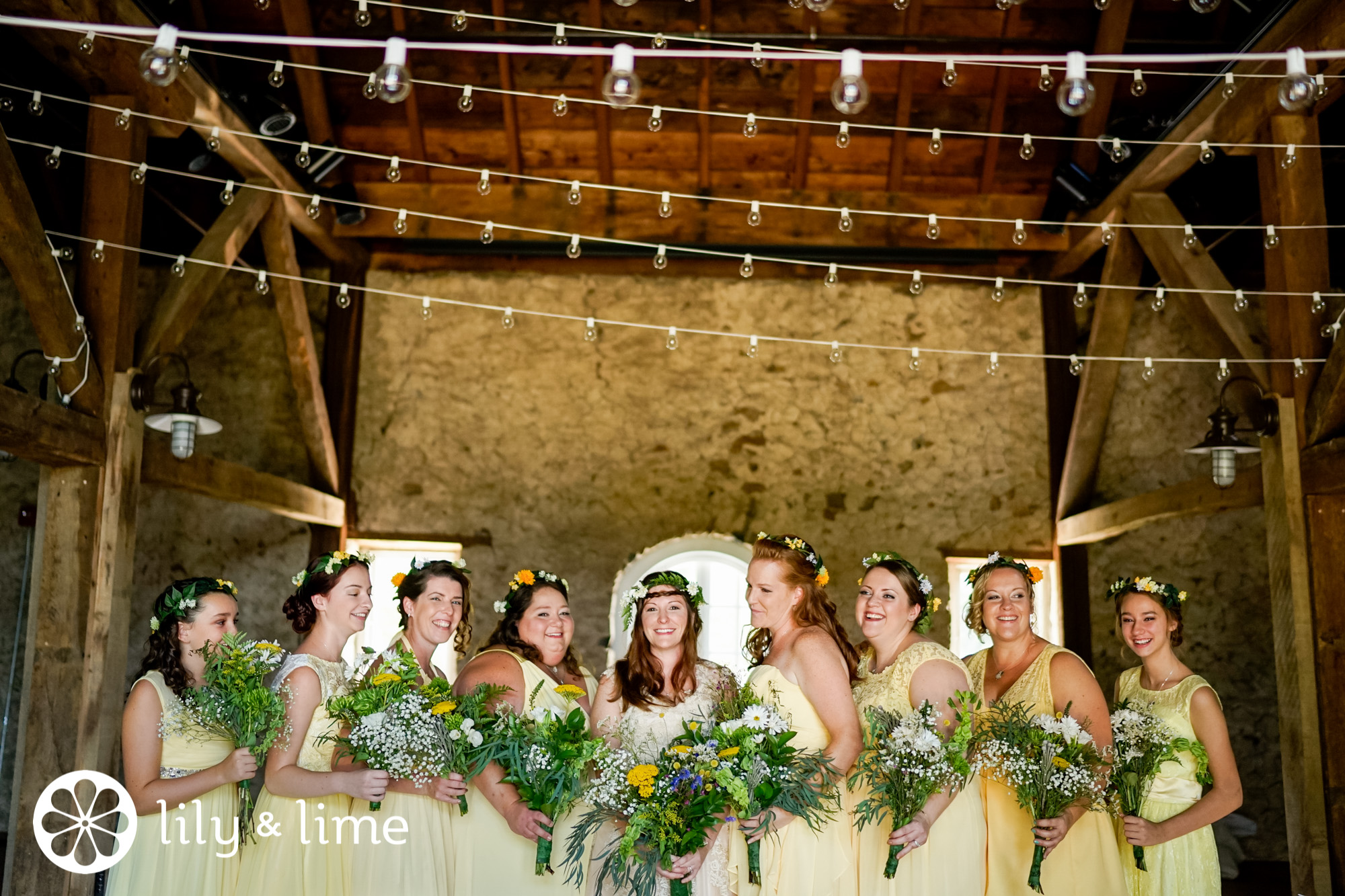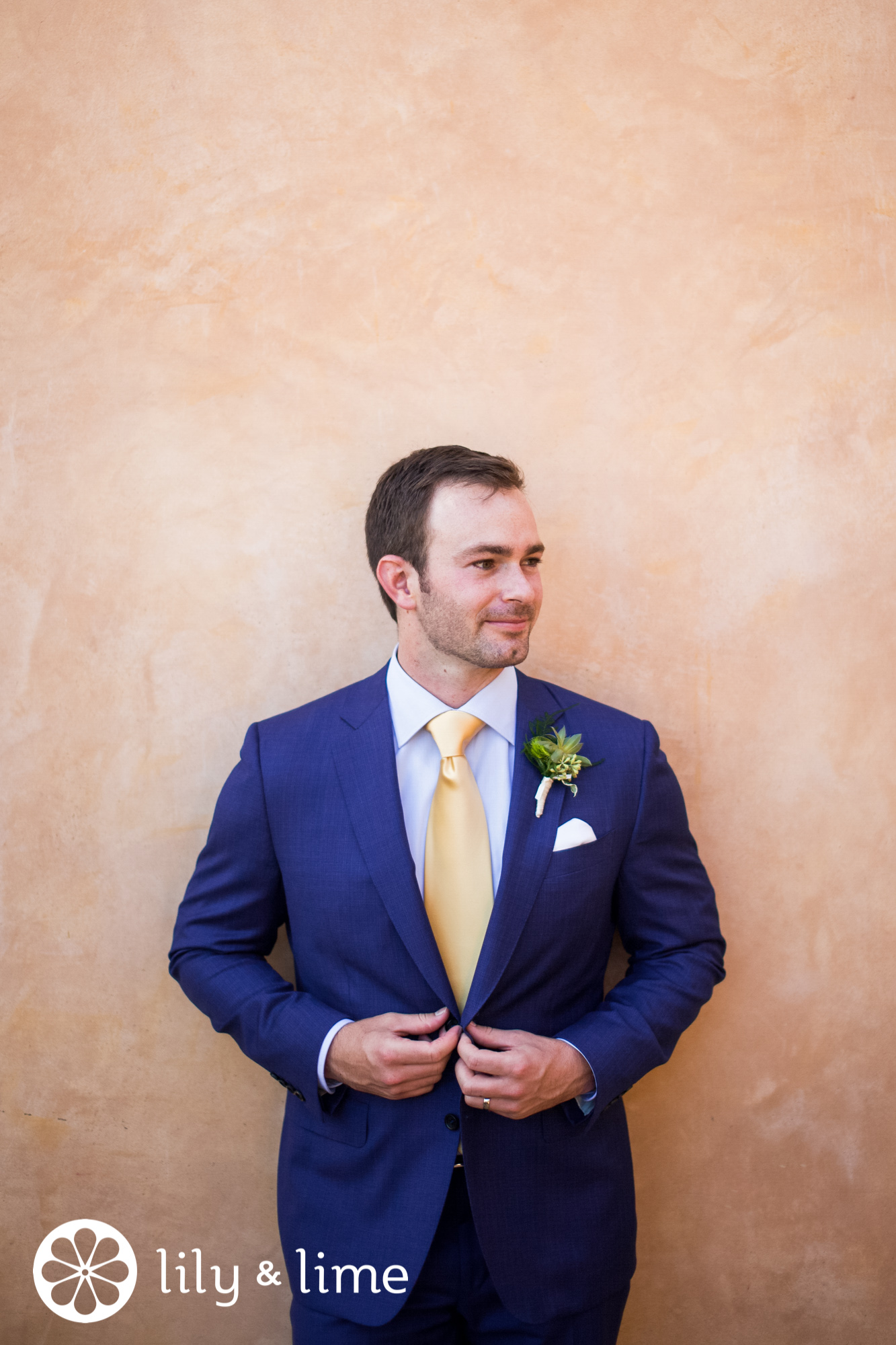 And that's really it, right? Play with color. Have fun finding your color palette inspiration and paying homage to the season.