Make the Most of Your Engagement Session Photos With These Expert Tips
August, 19 2016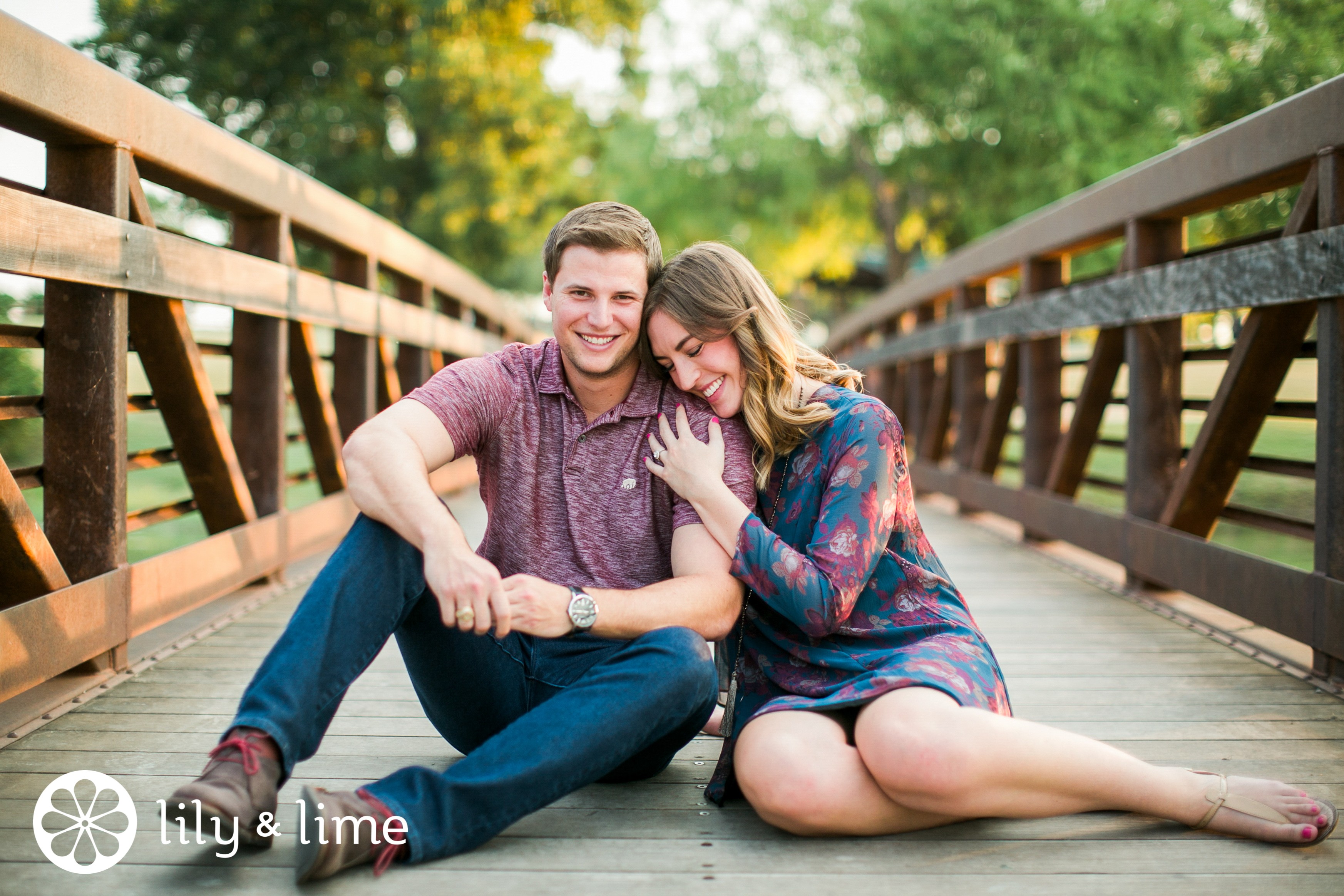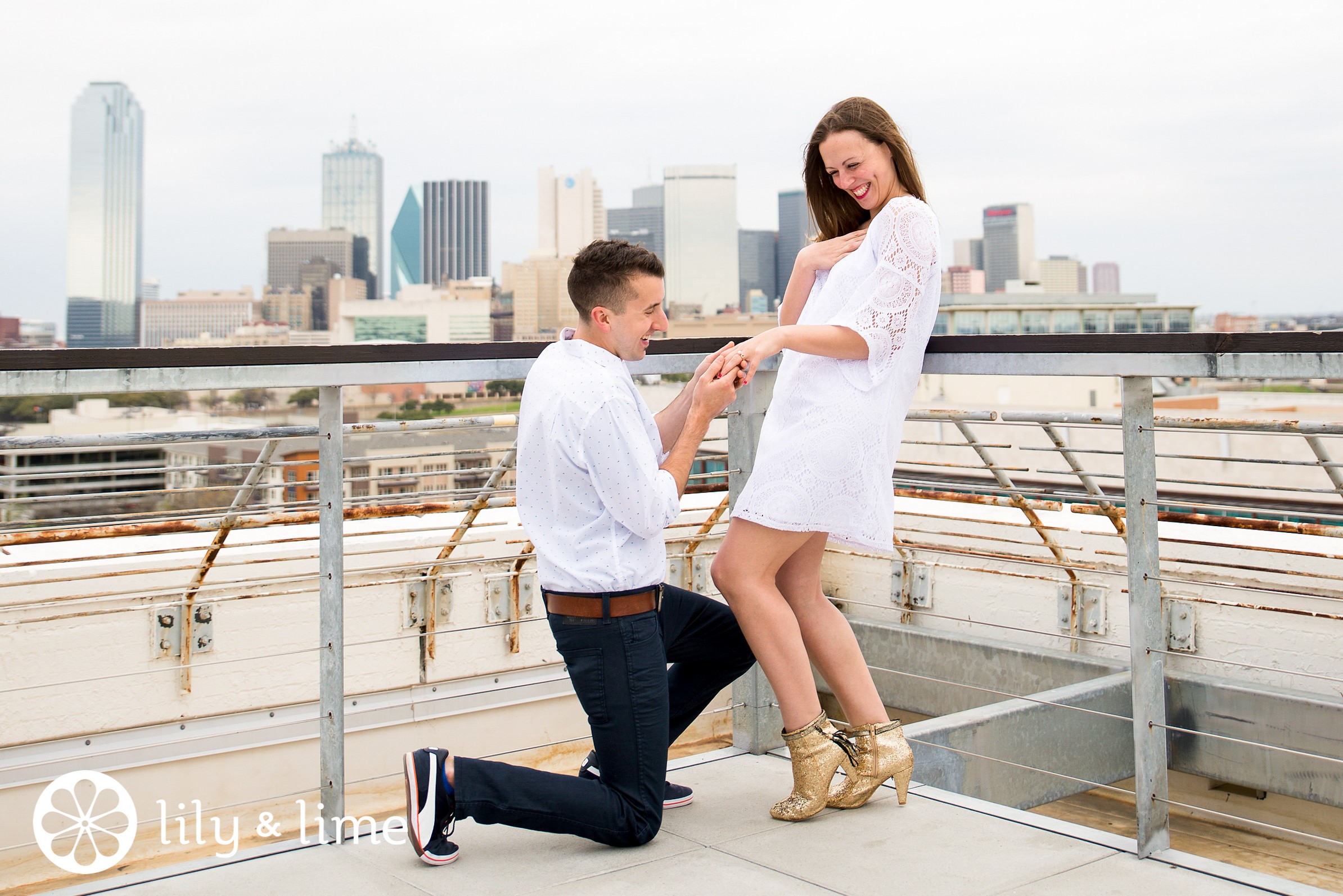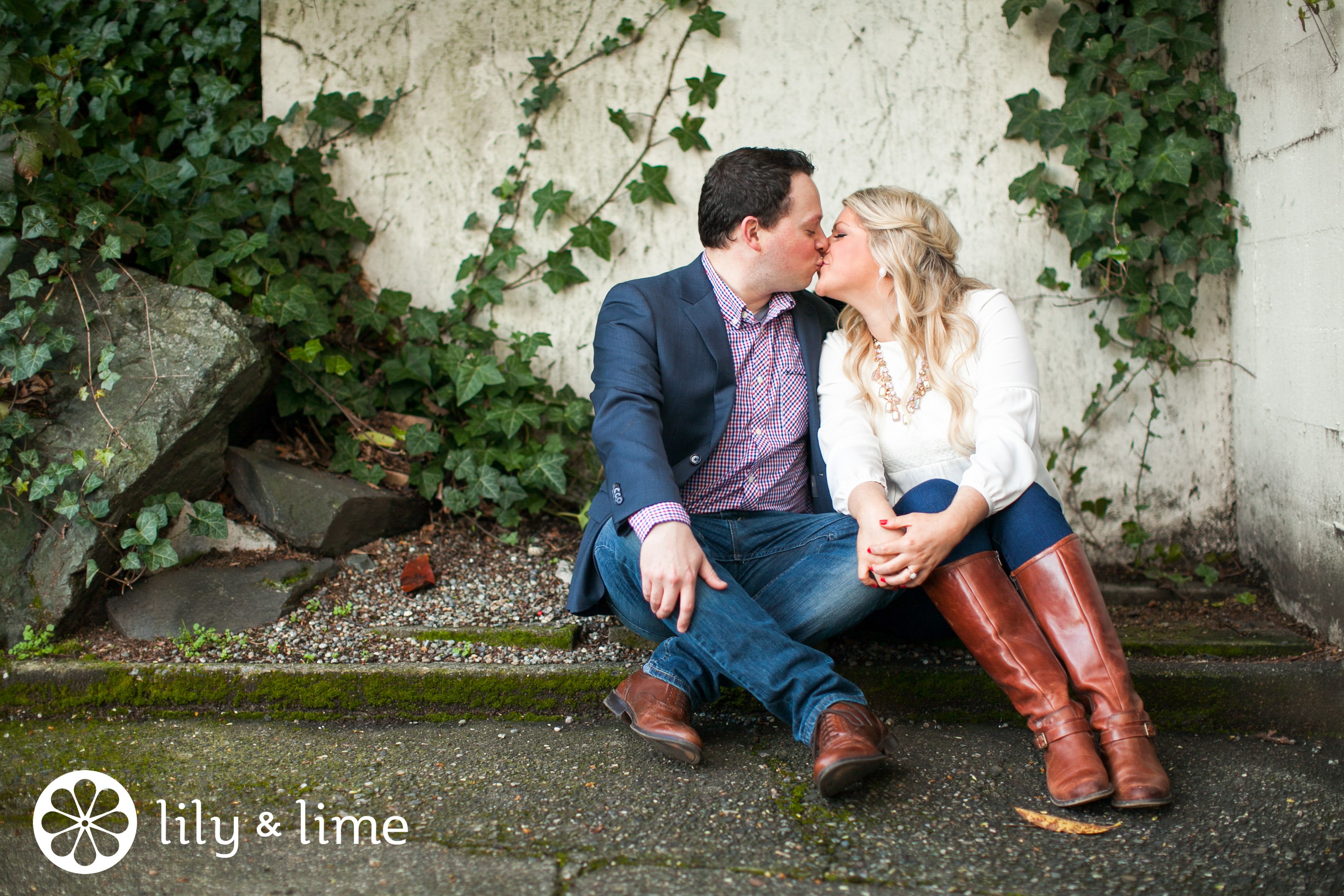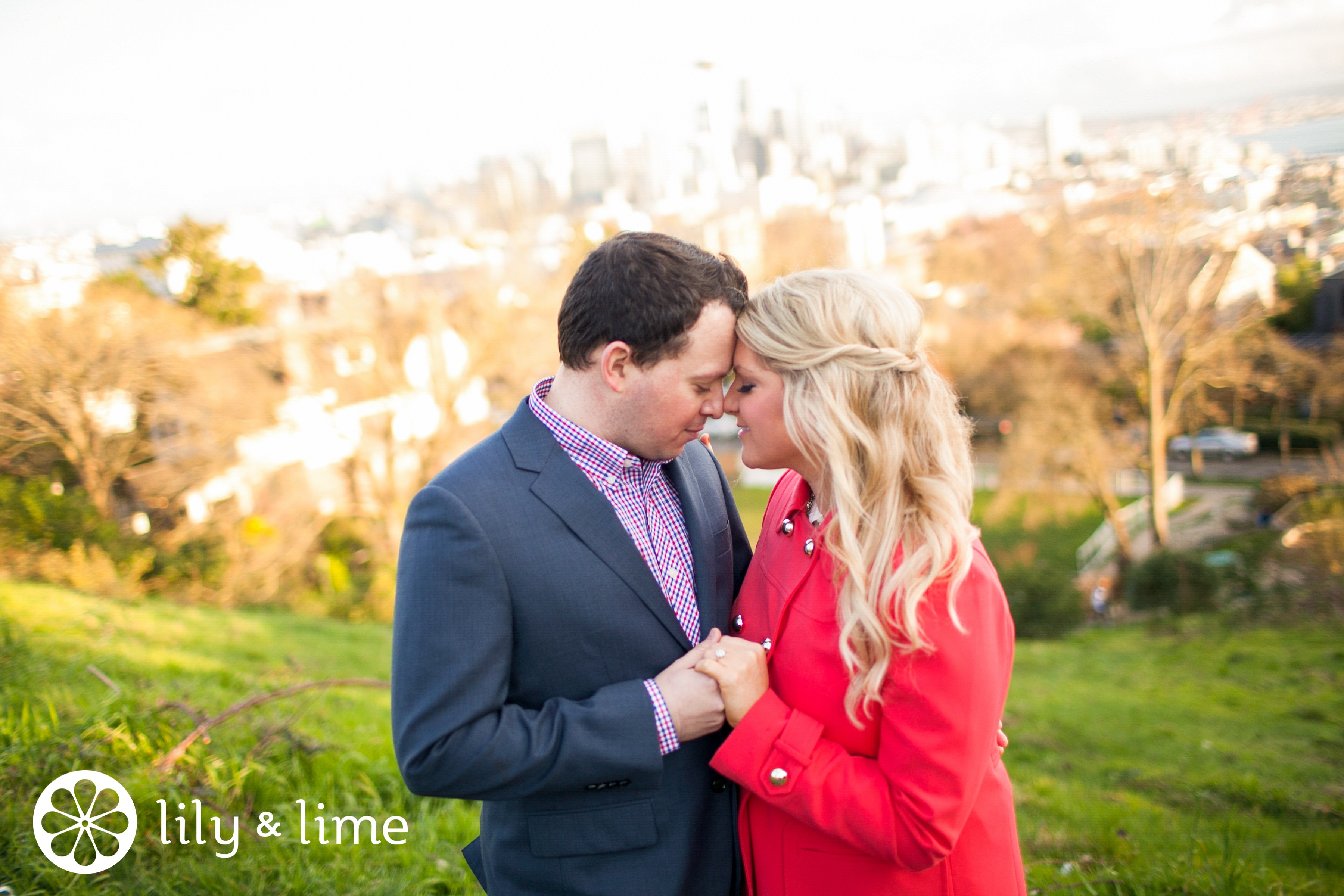 You've got the ring. Now it's time to tell the world. If a picture is worth a thousand words, why not share the big news with a photograph (or two or three) of the two of you? Most photographers offer engagement sessions as part of their wedding photography services and packages. Here at Lily & Lime, we want you to make the most of this photography session, and offer these tips for engagement session outfits to help you tell "your story."
It probably goes without saying, but … Be yourself! You're going to feel your finest, and exude your "best self," in clothing you love and that you feel good in. Ditch the dress that has you asking, "Does this make me look ….?" Comfort and confidence are key.
These two are all joy in comfy clothes with simple lines.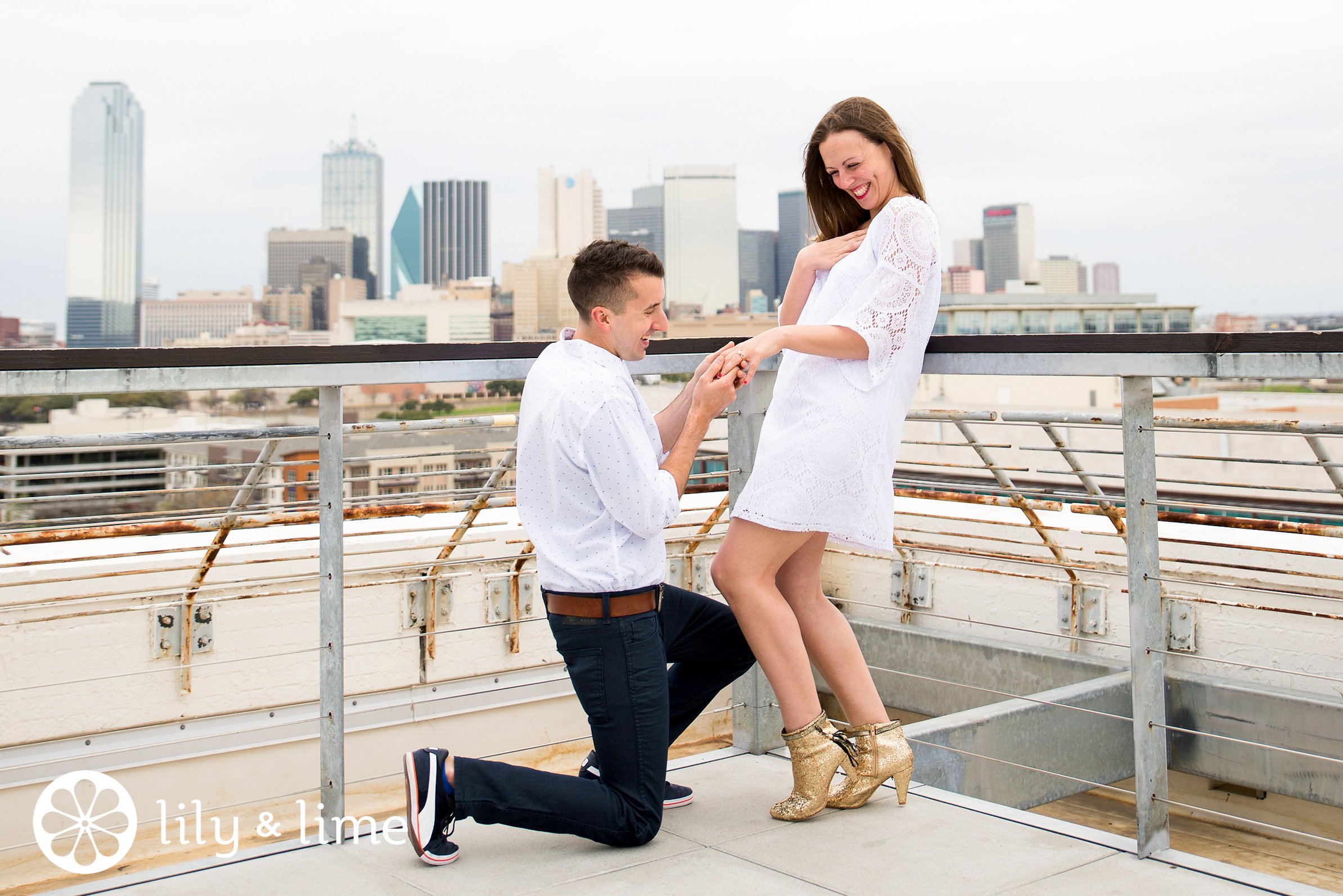 Outfits that coordinate or complement one another look best. You don't have to dress like twins to exude togetherness. But competing patterns and too much detail can make it hard for the eye to focus on what's important … you and your fiance.
This bride and groom "fall" right into each other with a shared autumnal color palette.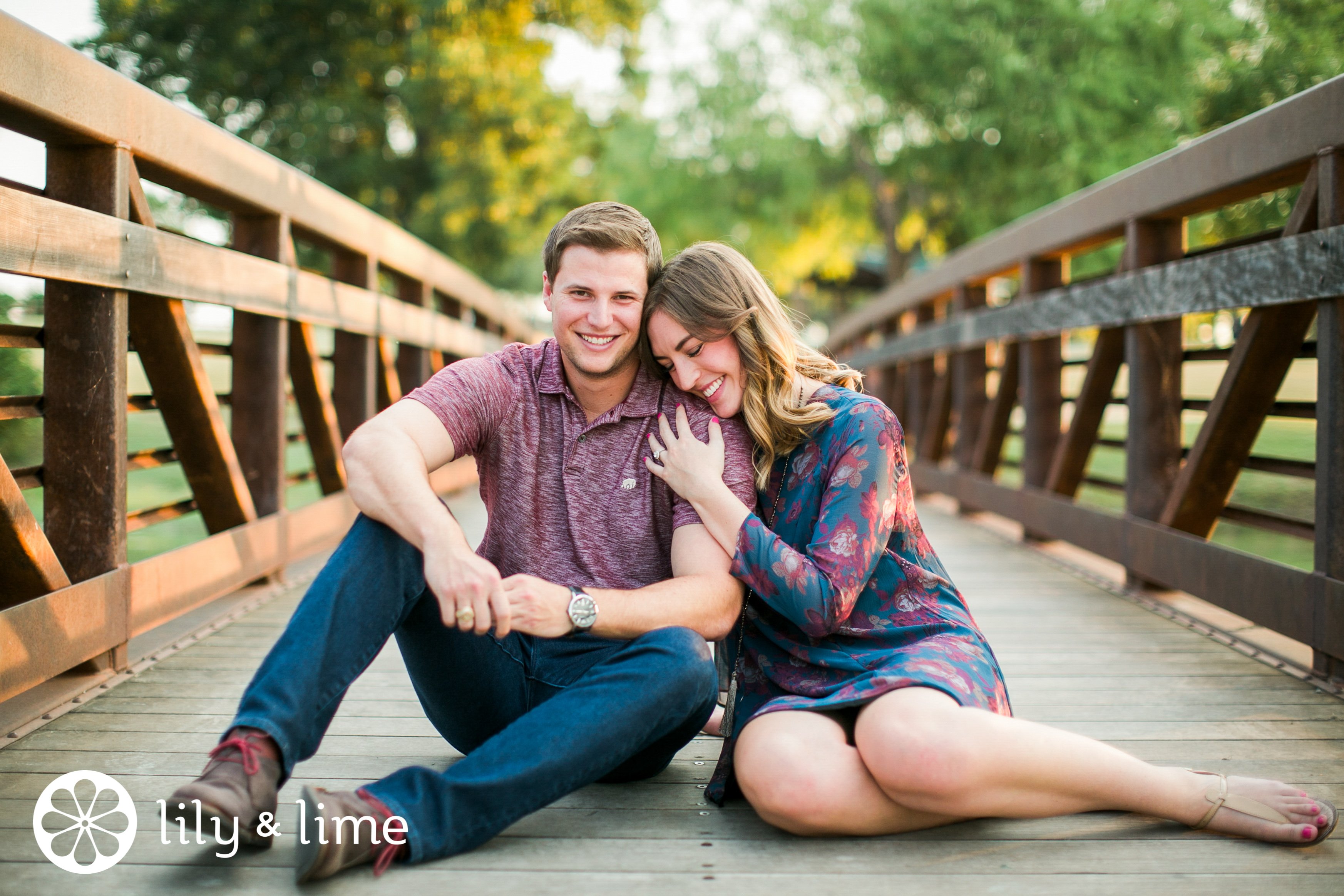 Nothing "blue" about these two!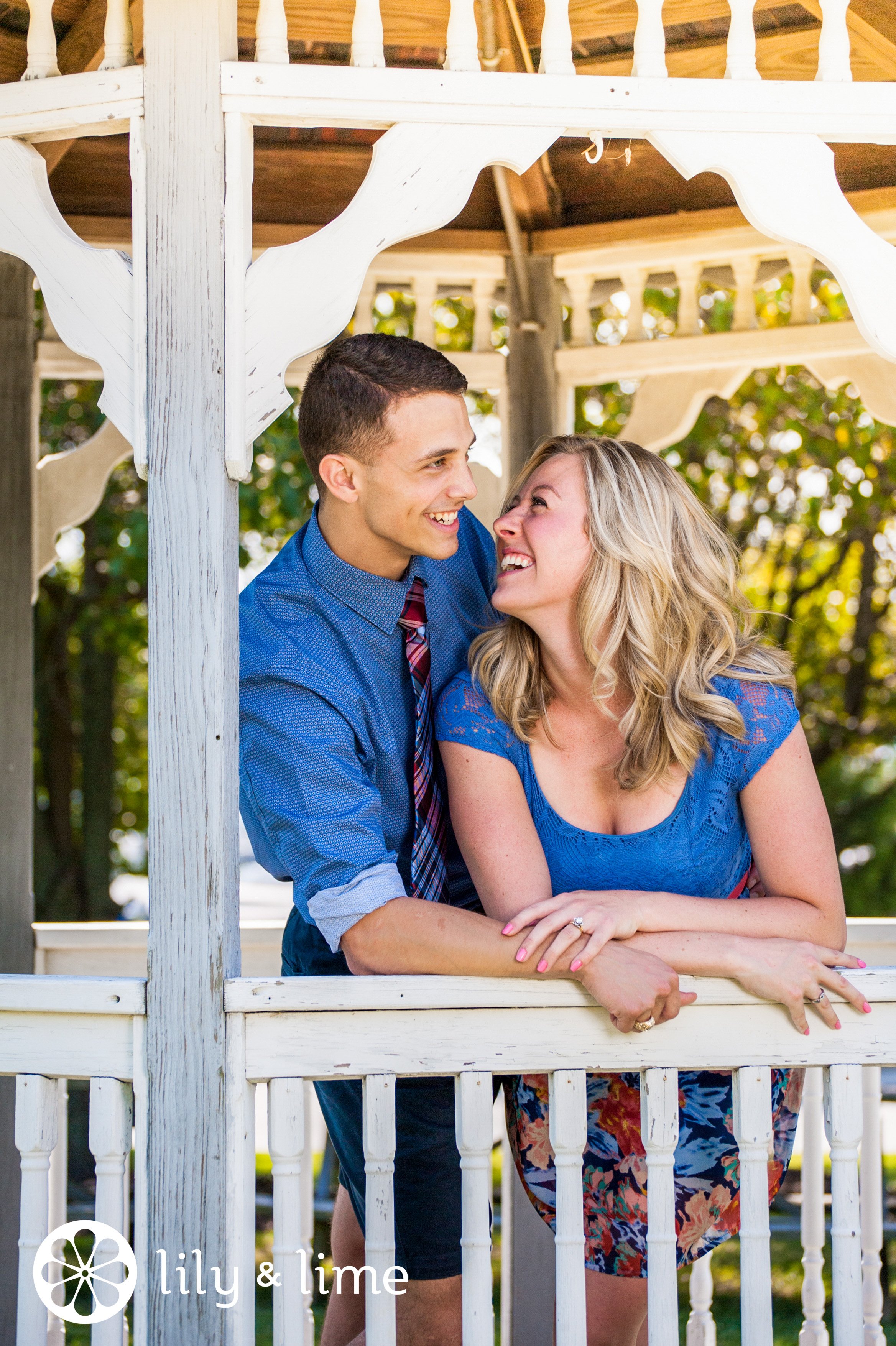 Meanwhile, a pop of color or an interesting pattern helps to put all eyes on you. Remember, a little goes a long way. Choose one piece of clothing or jewelry that you want highlight.
A universally flattering A-line in a rich jewel tone. Sparkly-gold ballet flats. Or big, chunky earrings put all eyes on you.
Consider the season and your environment when choosing your outfits. While some couples prefer a traditional studio session, many find engagement session inspiration in their favorite outdoor places -- both rural and urban.
In warmer months, take advantage of light dresses and breezy fabrics that provide interest and movement.
Think sleeveless with a swingy skirt and flats for a modern-but-classic look. Or sheer layers and a gauzy wrap for a romantic, beachy feel.
For chillier days, brightly colored jackets and coats bring light and vibrancy.
You can't help but notice this gorgeous red coat … and the love between these two!

If your guy is anything like ours, he'll probably be turning to you for a little fashion reassurance. Keep it simple. Collared shirts with a sweater or blazer are always in fashion.
You're ready for your close up now. All you have to do is smile!