Nature And Love Walk Hand-In-Hand Of Kelbee And Galen In This Seattle Engagement Story!
June, 7 2023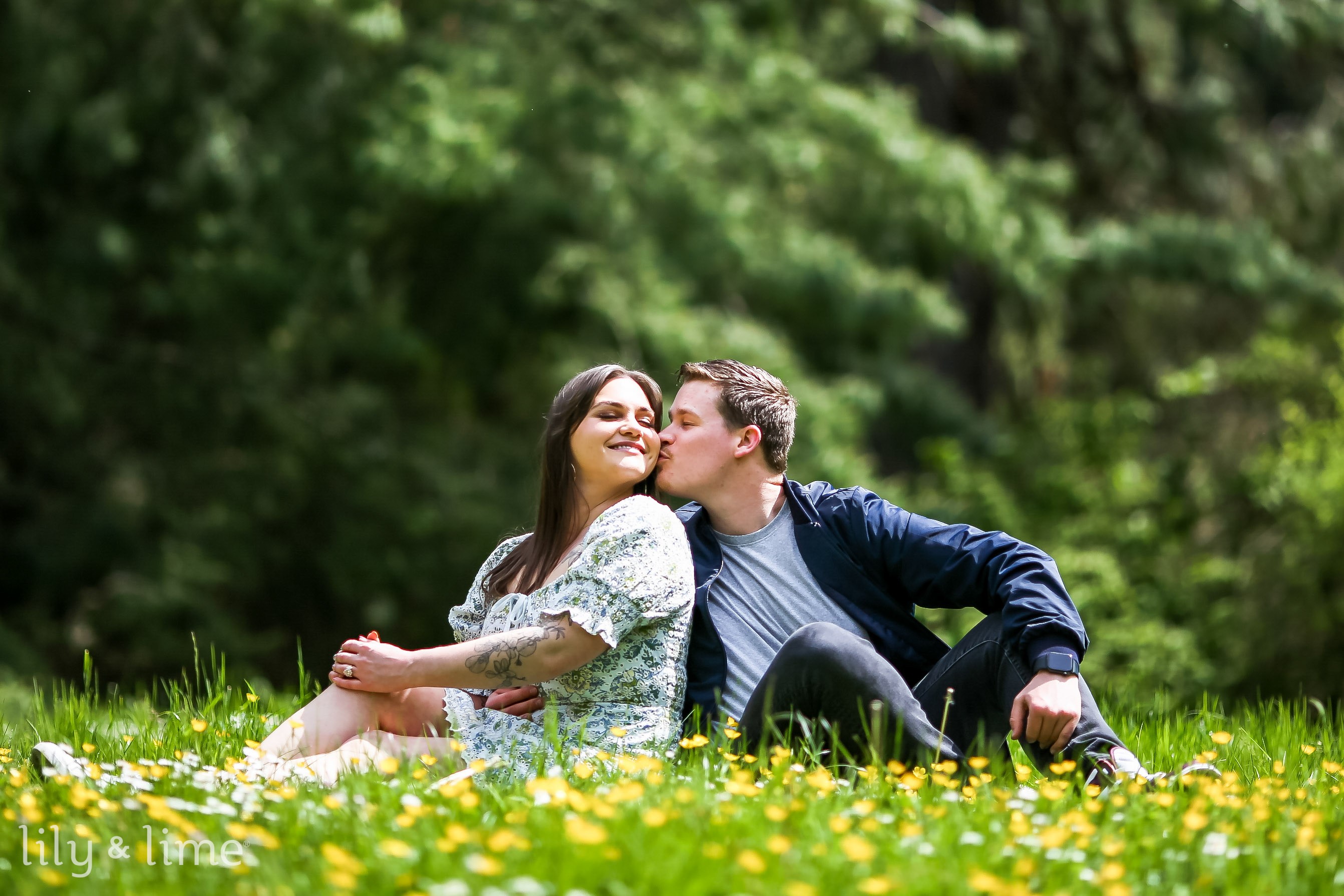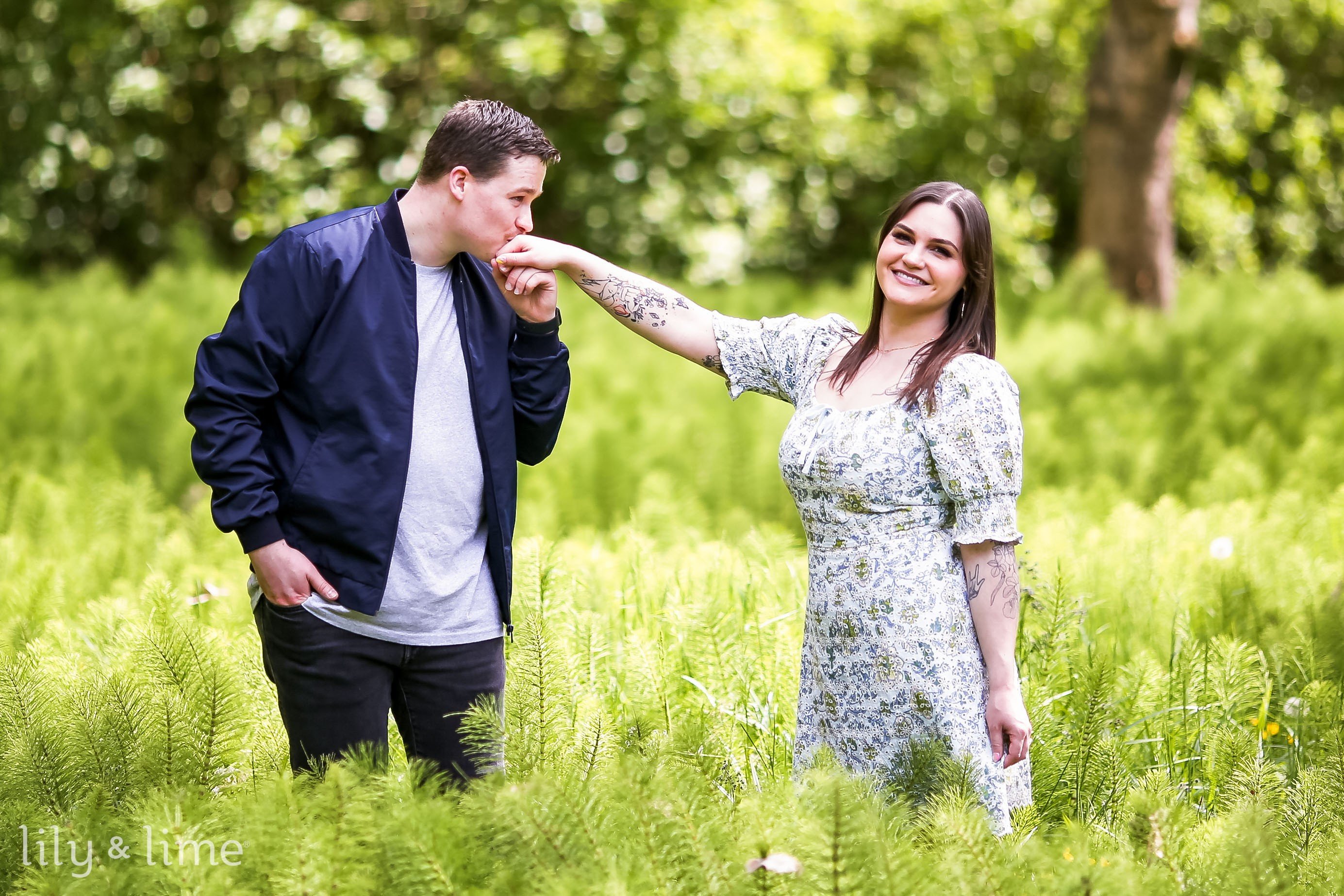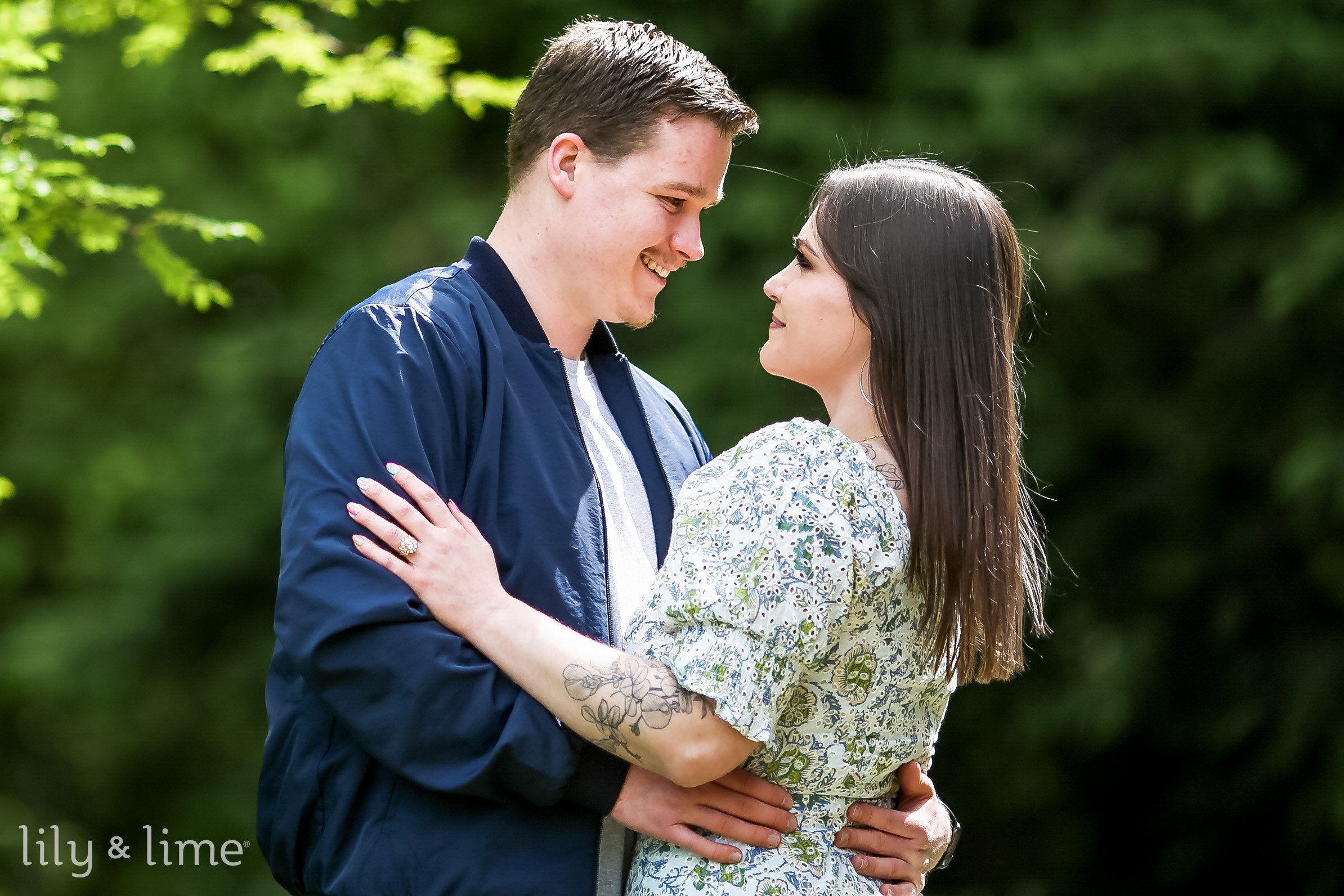 The journey of falling in love is one of the most incredible experiences that life has to offer. It starts with a spark, a connection, a sense that something special is happening between two people. As time goes on, that spark grows into a flame, and the feelings of attraction and affection deepen into something more profound and meaningful. When you fall in love, you feel a sense of completeness and wholeness that you never knew was possible. You see the world in a different light, and everything seems brighter and more beautiful. You want to spend every moment with the person you love, to learn everything about them, and to make them happy.
Getting engaged is the next step in this beautiful journey. It's a moment when two people make a public declaration of their love and commitment to each other. It's a symbol of their intention to spend the rest of their lives together, to build a future as a team, and to support each other through all of life's ups and downs. The act of getting engaged is usually accompanied by a proposal, where one person asks the other to marry them. This moment is often filled with emotion, anticipation, and joy. It's a moment that both parties will remember for the rest of their lives. Once the proposal is accepted, the couple enters a new phase of their relationship. They begin to plan their wedding, envision their future together, and start building a life as a married couple.
Overall, falling in love and getting engaged are two of life's most beautiful and transformative experiences. They bring a sense of joy, fulfillment, and purpose that is hard to find in any other aspect of life. And for those lucky enough to experience them, they represent the beginning of a lifelong journey of love, growth, and commitment. Today we will explore a beautiful love story that will warm our hearts and make us smile! Let's walk through Kelbee and Galen's celebration of love in their gorgeous engagement photo shoot!
Falling in love in Seattle is an absolute treat and no wonder Kelbee and Galen chose this city as their backdrop! Seattle is a city that offers a unique blend of natural beauty, cultural richness, and diverse experiences that can capture anyone's heart. Seattle is located in the Pacific Northwest and is surrounded by stunning natural scenery. The city is situated between Puget Sound and Lake Washington, and its skyline is dominated by the iconic Space Needle. Mount Rainier and the Olympic and Cascade mountain ranges provide a breathtaking backdrop. Seattle is an outdoor enthusiast's paradise. You can hike in the mountains, kayak on the lakes, bike on the trails, or even take a ferry ride to explore the nearby islands. The city also has many parks, including the famous Discovery Park and Gas Works Park, where you can enjoy a picnic or a game of frisbee.
The city is famous for its coffee culture and is home to the original Starbucks and many other coffee shops and roasters. You can find a cozy coffee shop on every corner, where you can sit back and relax with a book or catch up with friends. Seattle has a thriving food scene that offers a diverse range of cuisines, from fresh seafood to ethnic delicacies. The Pike Place Market is a must-visit for foodies, where you can sample fresh produce, artisan cheeses, and baked goods. Seattle is a culturally rich city with many museums, galleries, and theaters. The Seattle Art Museum, Museum of Pop Culture, and Chihuly Garden and Glass are just a few examples of the city's cultural offerings. Overall, Seattle has something to offer everyone, and it's easy to fall in love with its unique charm and character.
Getting engaged in the city is absolutely easy as it is full of options. Seattle is a stunning place with a variety of romantic spots to choose from. The Space Needle is a famous landmark in Seattle and offers a breathtaking view of the city. You can surprise your partner by popping the question while enjoying the scenic views. Kerry Park is a popular spot for photography and offers stunning views of the Seattle skyline. It's a perfect place to propose to your partner while admiring the city. The Seattle Waterfront is a picturesque location to propose. You can take a stroll along the waterfront and enjoy the view of Puget Sound while you pop the question. Pike Place Market is a bustling marketplace with a lot of history and charm. You can surprise your partner with a proposal while browsing through the stalls and enjoying the local cuisine. Remember, the most important thing is to make the proposal personal and meaningful to you and your partner. Choose a location that is special to both of you and make the moment unforgettable. Our lovely couple Kelbee and Galen chose this lovely city to be a part of their love story!
Speaking of the lovely couple, we were blown away by the gorgeous outdoor photo shoot which infused a natural and fresh vibe to the day. The location that Kelbee and Galen chose was pure gold as it was full of shaded woodsy corners, dreamy boulevards, and meadows from your dreams! Even before the couple reached the location, it was already ensured that this would be an amazing photo shoot. The weather was in their favor as it was the perfect sunny day which was still pleasant and breezy. Kelbee matched the surroundings in a charming green, blue, and white floral knee-length dress with puff sleeves and a romantic square neckline. Her makeup was minimal, her smile radiant, and her hair left open in all its straight shoulder-length glory! She balanced the romantic floral dress with a pair of white sneakers. The look was casual, yet cute, and perfectly suited their vibe! Galen matched her casual attire with his black jeans, gray t-shirt, and blue bomber jacket. A pair of white and maroon Nike's and a smartwatch completed his look.
We love how our Seattle engagement photographers captured the duo in the most charming places. The couple sitting at the iron bench, Kelbee smiling into the camera, and Galen smiling at his sweetheart is absolutely adorable. The professional photographer captured the lovebirds in several couple portraits with the tree creeping into the frames and nature being the perfect backdrop. But our favorite shots were when the couple sat down on the plush grass speckled with yellow and white flowers and shared a romantic moment together, and our Seattle engagement photographers captured the magic. It was a scene that looked like it was stolen from one of those Monet garden paintings!
The couple then decided to change things up and walk down a tree-lined boulevard hand in hand, and our professionals captured it as the two smiled, talked, and shared a kiss or two! The tree laced the sky, and the dappled sunlight created just the perfect environment for the lovers to get lost in each other's eyes. Soon the couple reached a gorgeous spot with gorgeous ferns and foliage, giving their photos a tropical feel. With long leaves of ferns surrounding them, the couple posed for some gorgeous shots. With knee-length grass, waterholes and surrounded in serenity, the couple truly escaped into an oasis of nature in this photo session and the photos did perfect justice to their vibe. The couple were natural and posed with such fluidity and ease, they made the entire session easy for everyone. There is a chemistry between them that is earthy, rock-solid, and calm, like still water on a warm summer day, which was beautifully captured by our Seattle engagement photographer. Overall, our skilled photographer captured the mood, the love of Kelbee and Galen, and the beauty of the location perfectly, leaving the duo with pictures that are not only gorgeous to look at, but are an escape from the blur of the mundanity with their soothing vibe!
Photography plays a crucial role in capturing the memories of engagements and weddings. These special events mark important milestones in a couple's life, and the photographs taken on these occasions serve as a tangible reminder of the love and commitment shared between the two individuals. Engagement photography is typically taken before the wedding, often in a picturesque location or setting. The photos taken during an engagement photoshoot can capture the couple's personalities and the love they share for one another. Wedding photography, on the other hand, is all about capturing the big day itself. From the getting ready process, to the ceremony, reception, and beyond, the wedding photographer is tasked with documenting the entire event in a way that truly captures the essence of the couple's love story.
Engagement photography is a type of photography that captures the love and affection between a couple in the period leading up to their wedding. Engagement photoshoots are becoming increasingly popular among couples, and for good reason - they offer a variety of benefits that make them an essential part of the wedding planning process. An engagement photoshoot provides a wonderful opportunity for couples to create lasting memories of this exciting time in their lives. These photographs capture the love, excitement, and anticipation that a couple feels as they prepare to start a new life together. For many couples, an engagement photoshoot is their first experience in front of a professional camera. This is a great opportunity for the couple to get comfortable with the photographer and the process of being photographed. This can be especially helpful for couples who are nervous about being the center of attention on their wedding day.
Engagement photography is also an opportunity to build a relationship with the photographer who will be capturing the couple's wedding day. This allows the couple and the photographer to get to know each other and develop a level of comfort that will make the wedding day photography experience more relaxed and enjoyable. Engagement photos can be used in a variety of ways to personalize the wedding experience. They can be used for save-the-date cards, wedding invitations, or displayed at the wedding reception. They also offer a great opportunity to showcase the couple's personalities and interests. The engagement photoshoot can be used to tell the couple's love story visually. The photographs can be taken at a location that is special to the couple and can showcase their personalities and interests. This allows the couple to create a visual story that can be shared with friends and family. By investing in engagement photography, couples can ensure that their wedding day is captured in a way that is meaningful and special.
In addition to providing a visual representation of the wedding day, photography also allows couples to hold onto their memories for years to come. The photographs taken on the day can be displayed in the home or shared with loved ones, serving as a constant reminder of the love shared between the couple and the special day they shared together. Overall, photography is an essential component of engagement and wedding celebrations, capturing the memories and emotions of these special moments in time. Whether candid or posed, traditional or contemporary, the photographs taken on these occasions will remain a cherished keepsake for the couple and their loved ones for years to come. While we have captured many love stories, there is something about this couple that is as magical and soothing as a spring breeze. Their crispy nature, soothing outfit choices, amiable disposition, and their epic choice of location are sure to make Kelbee and Galen a couple that we will forever remember. Our engagement photographers in Seattle captured the special day with a skilled hand and created tangible memories for our lovely couple. Armed with the memories to last a lifetime, Kelbee and Galen celebrate their special connection and move into the journey of life together, hand-in-hand, and we have all the best wishes for their wedding day ahead!