Three months salary. Weeks spent shopping. A lifetime on your hand.

Your engagement and wedding rings mark the beginning of your march toward marriage. And upon announcing your engagement, get plenty of attention.

However, as the days to wedding grow near, these symbols of love and commitment sometimes get short shrift -- overshadowed by "glitzier" elements as you're "goin' to the chapel" (or synagogue or country club).

Our Lily & Lime wedding photographers like to shine a light on these bands of gold … and we love these wedding photo ideas for telling your story!
Detail shots of your wedding bands are easy to set up in advance. Your invitation makes a meaningful backdrop. Remember to slip one in your purse before the big day. Or better yet, ask the best man or maid of honor to handle this, among other wedding details.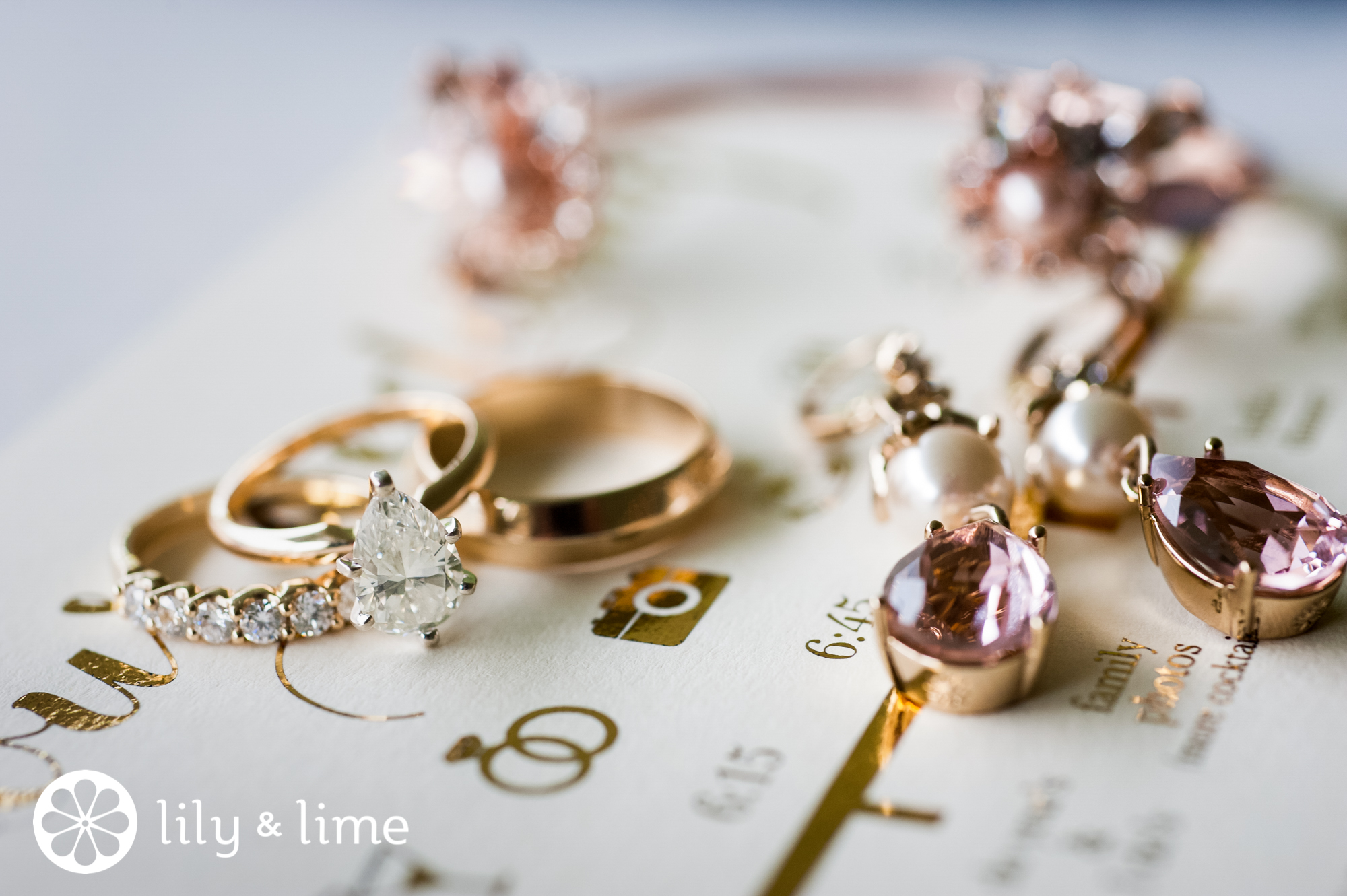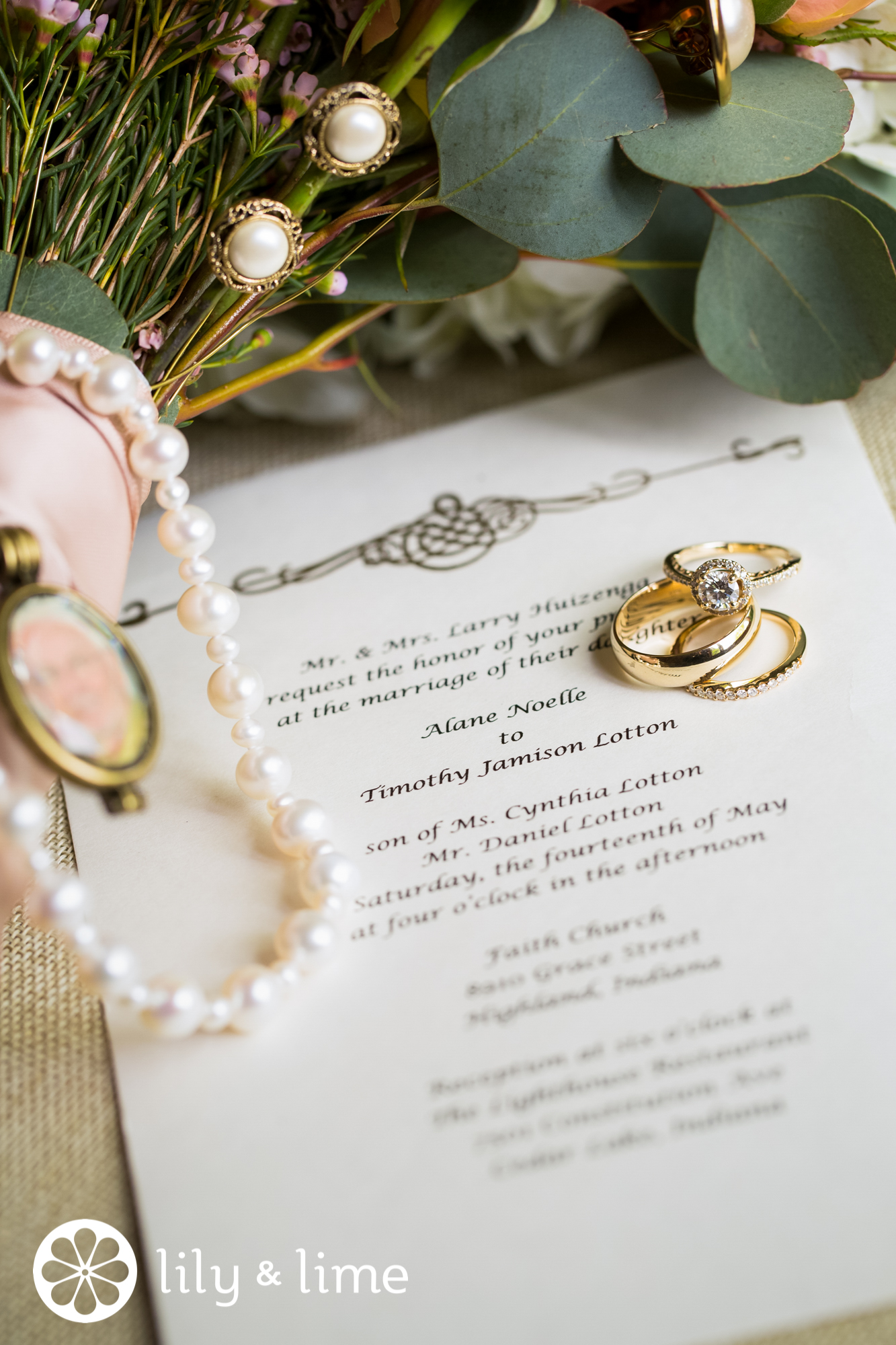 The ring box or your bouquet also works beautifully -- shot alone or with other wedding accessories. Visit BHLDN, The Mrs. Box or Etsy for some beautiful and photo-worthy ring boxes!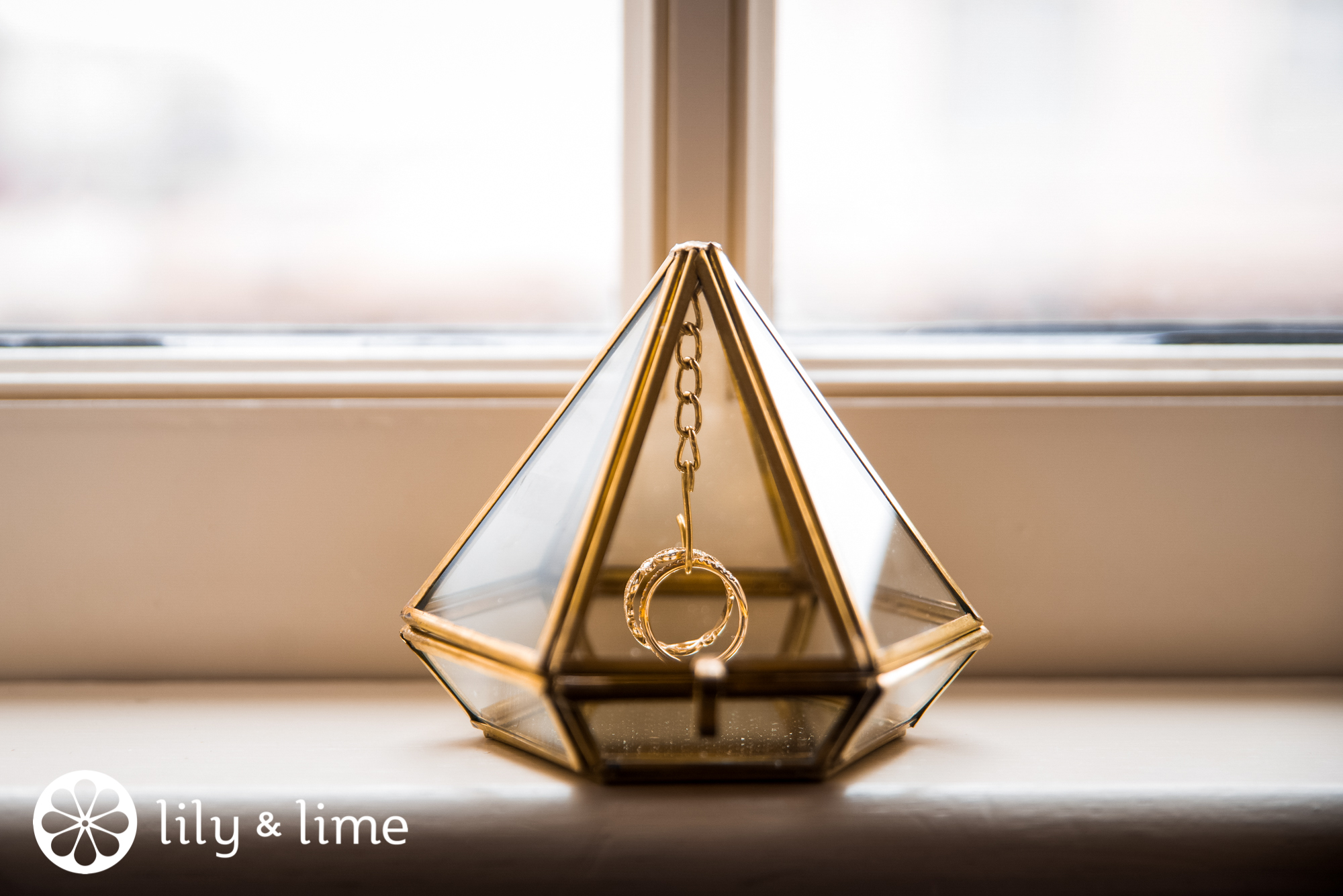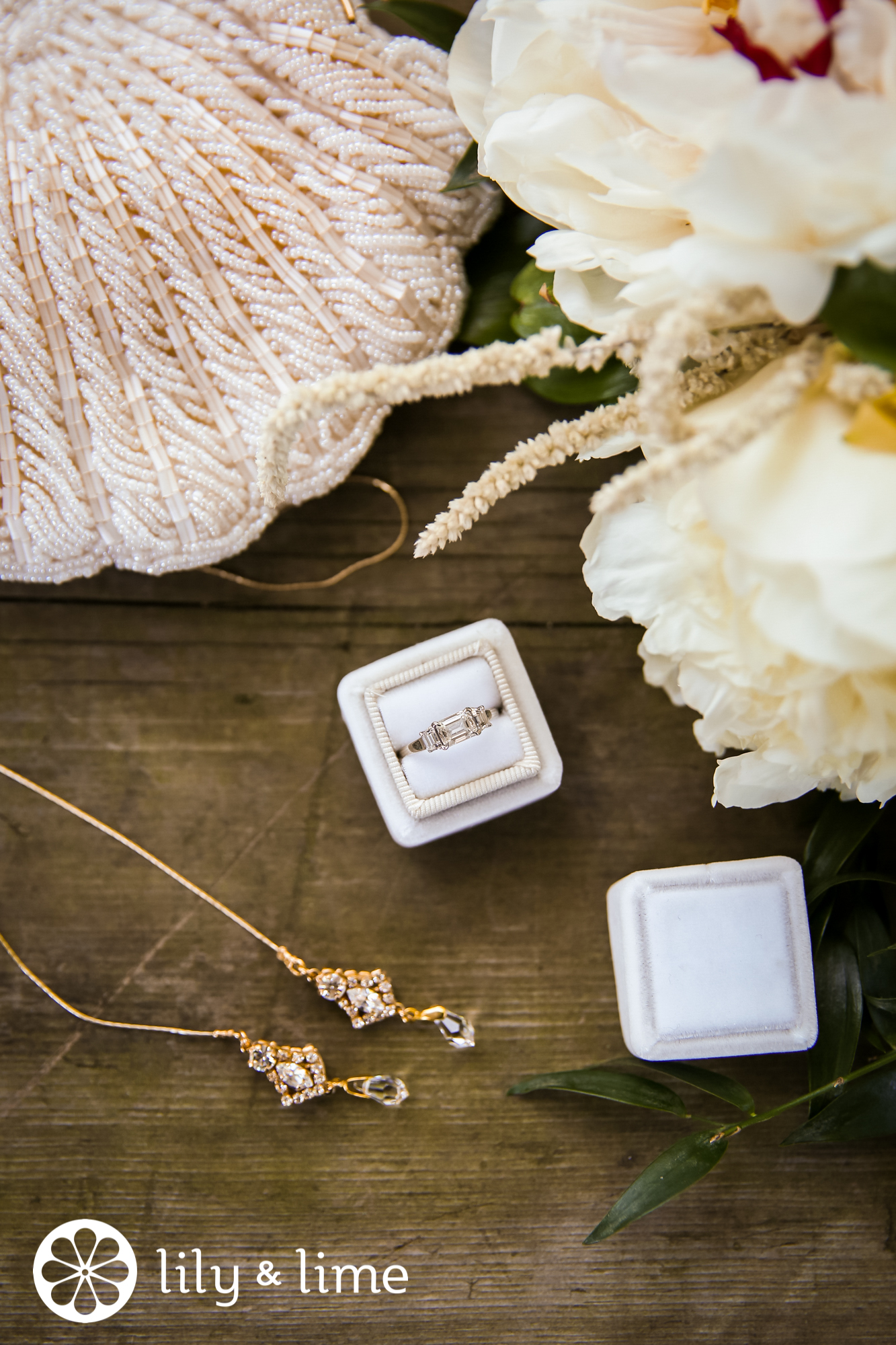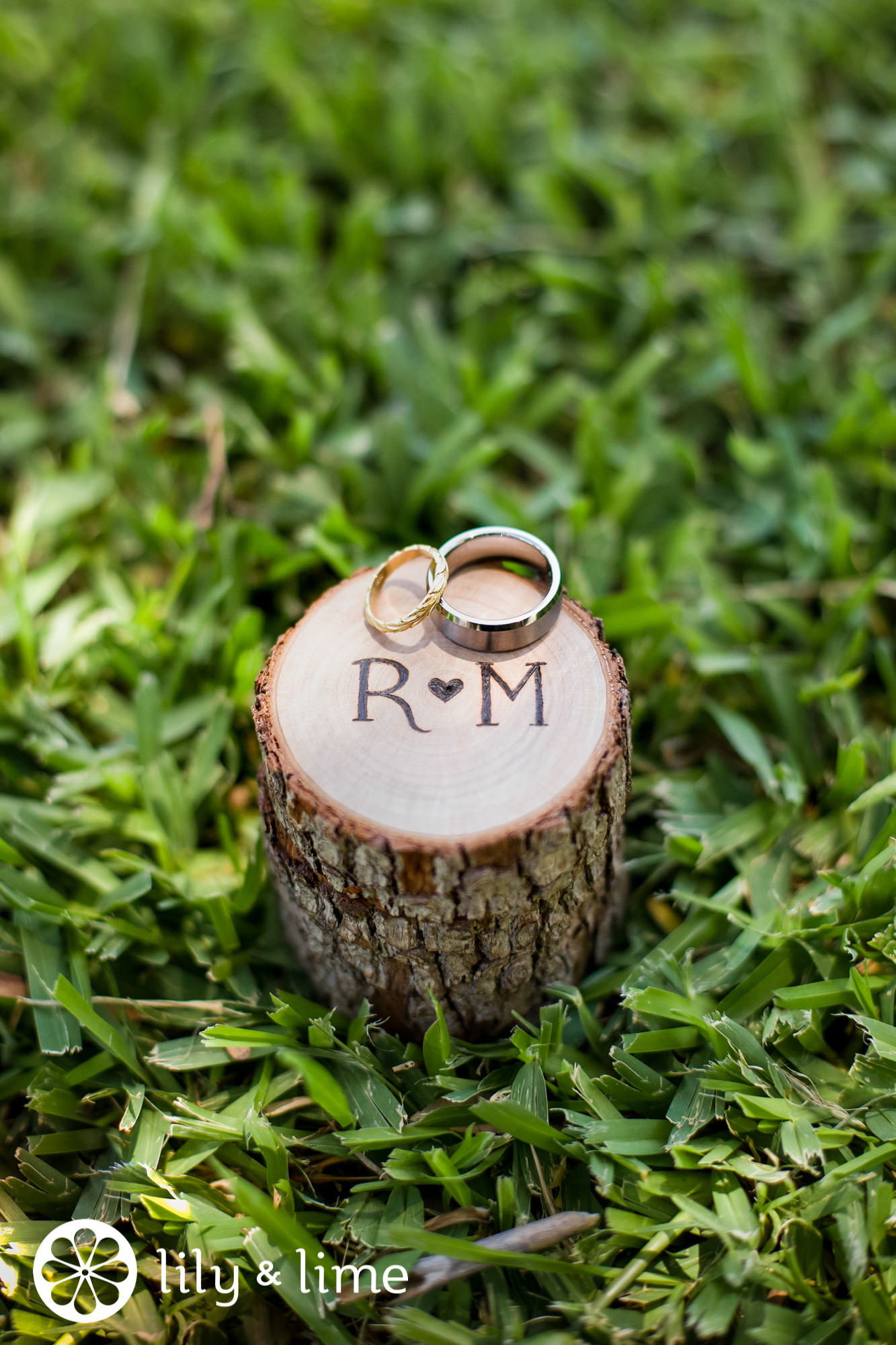 We love this photo of the rings with books -- perhaps they share a love of literature? It offers a deeply personal detail about the couple. Perhaps it provides wedding photo inspiration too?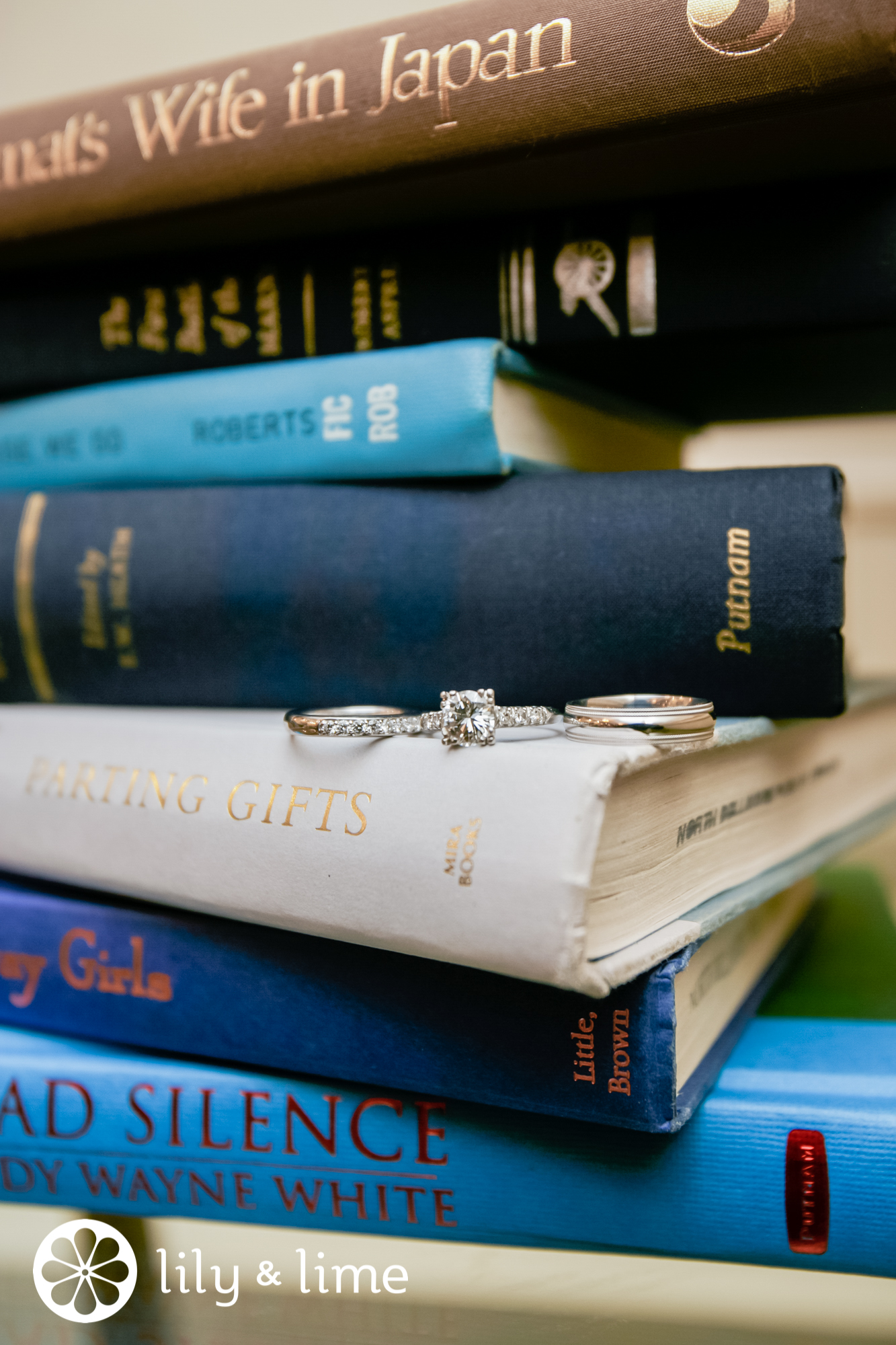 Also consider shots of the rings on hands and in hands. Posed and "in the moment."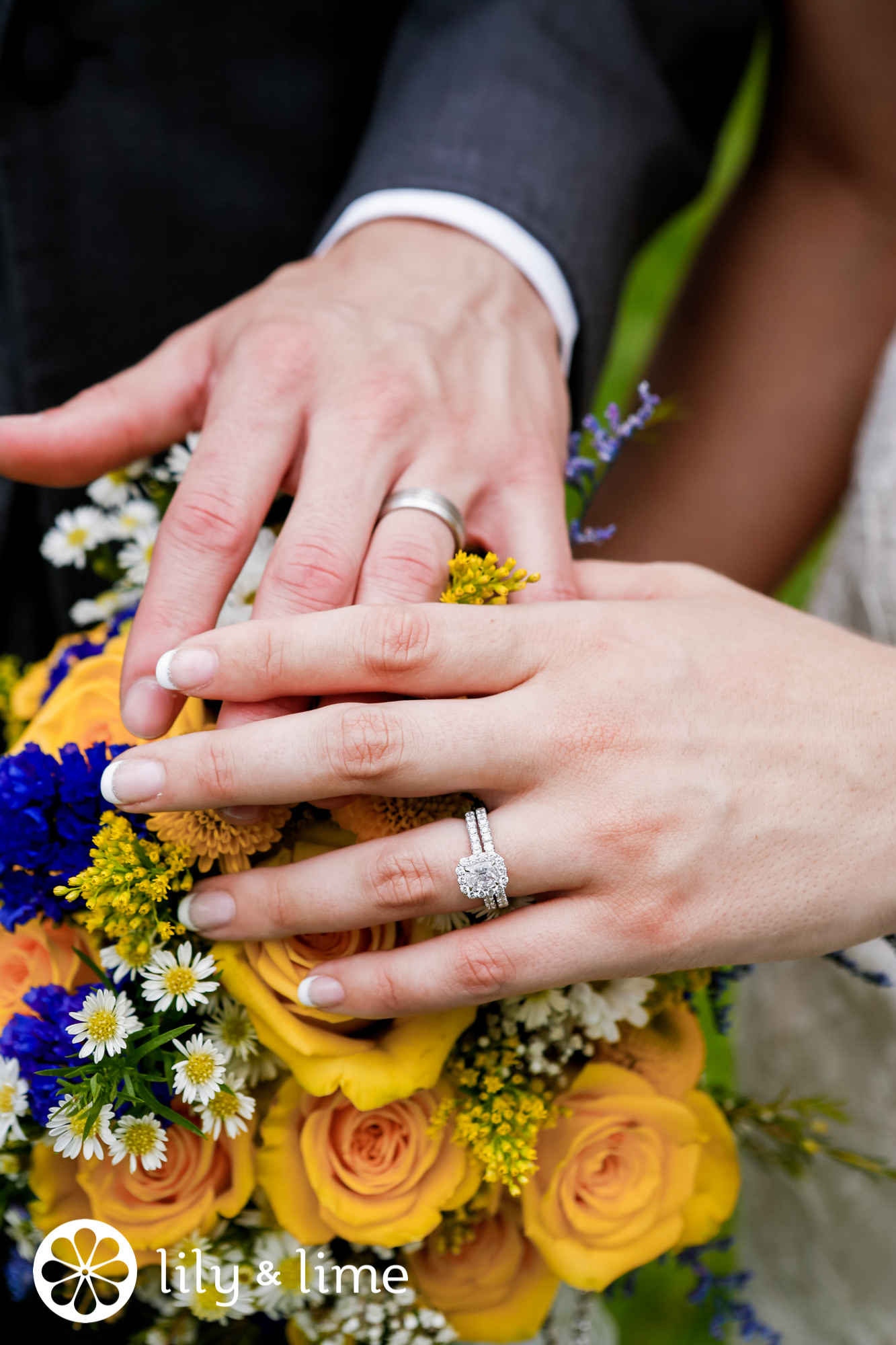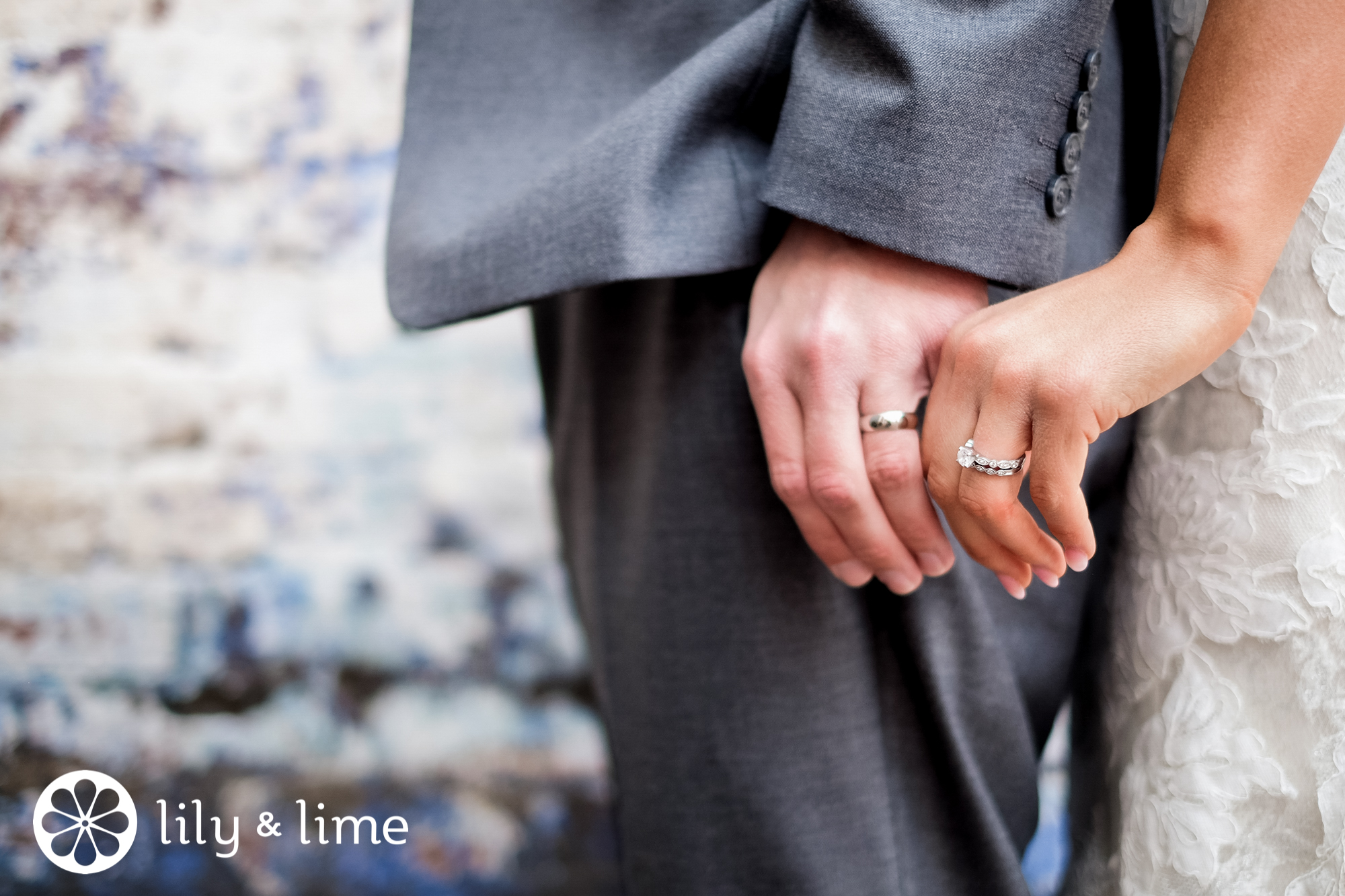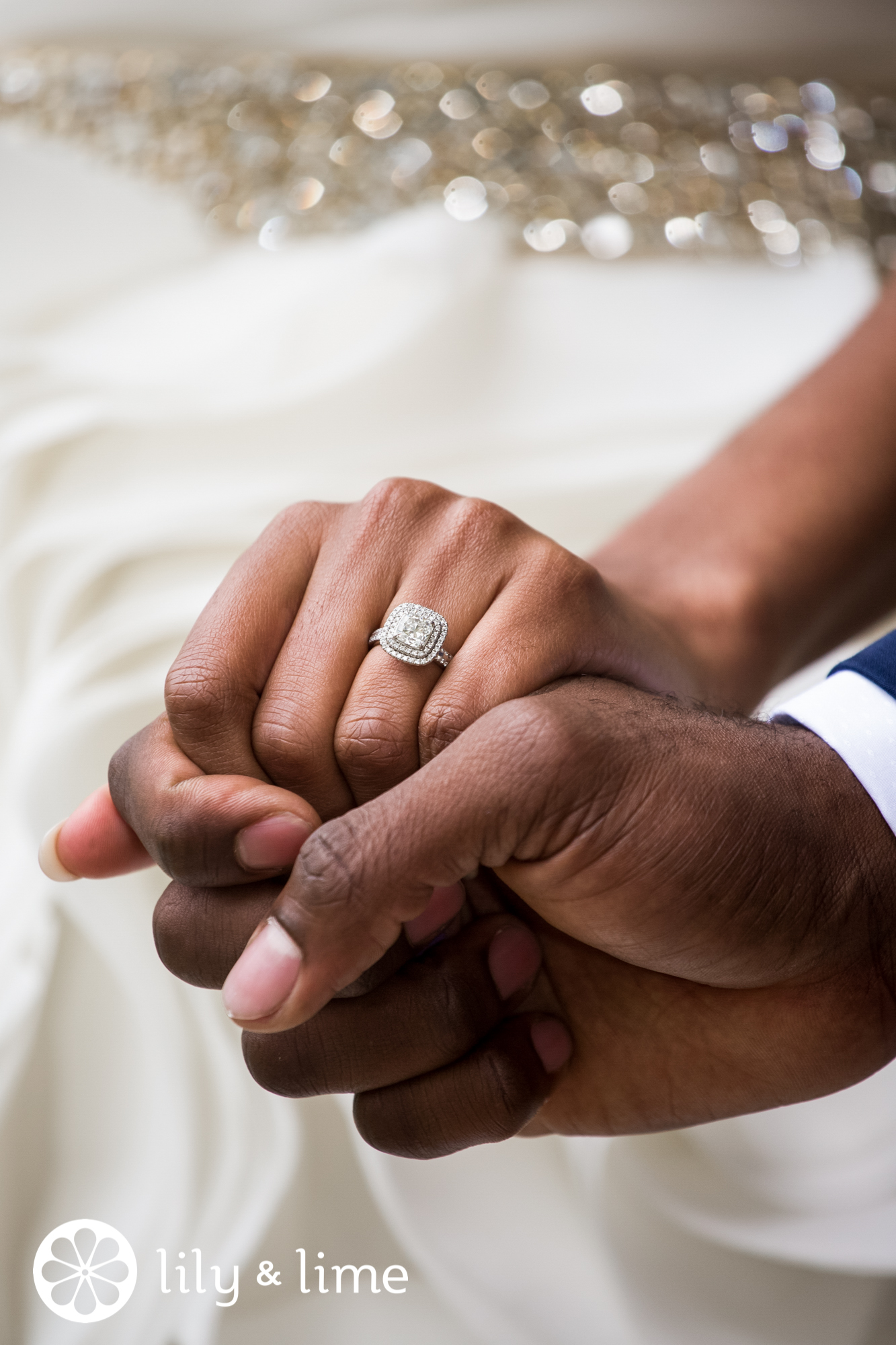 A generation of hands -- mothers and grandmothers, sons or daughters -- is a beautiful way to include those closest to you and is an inspired and intimate wedding photo idea.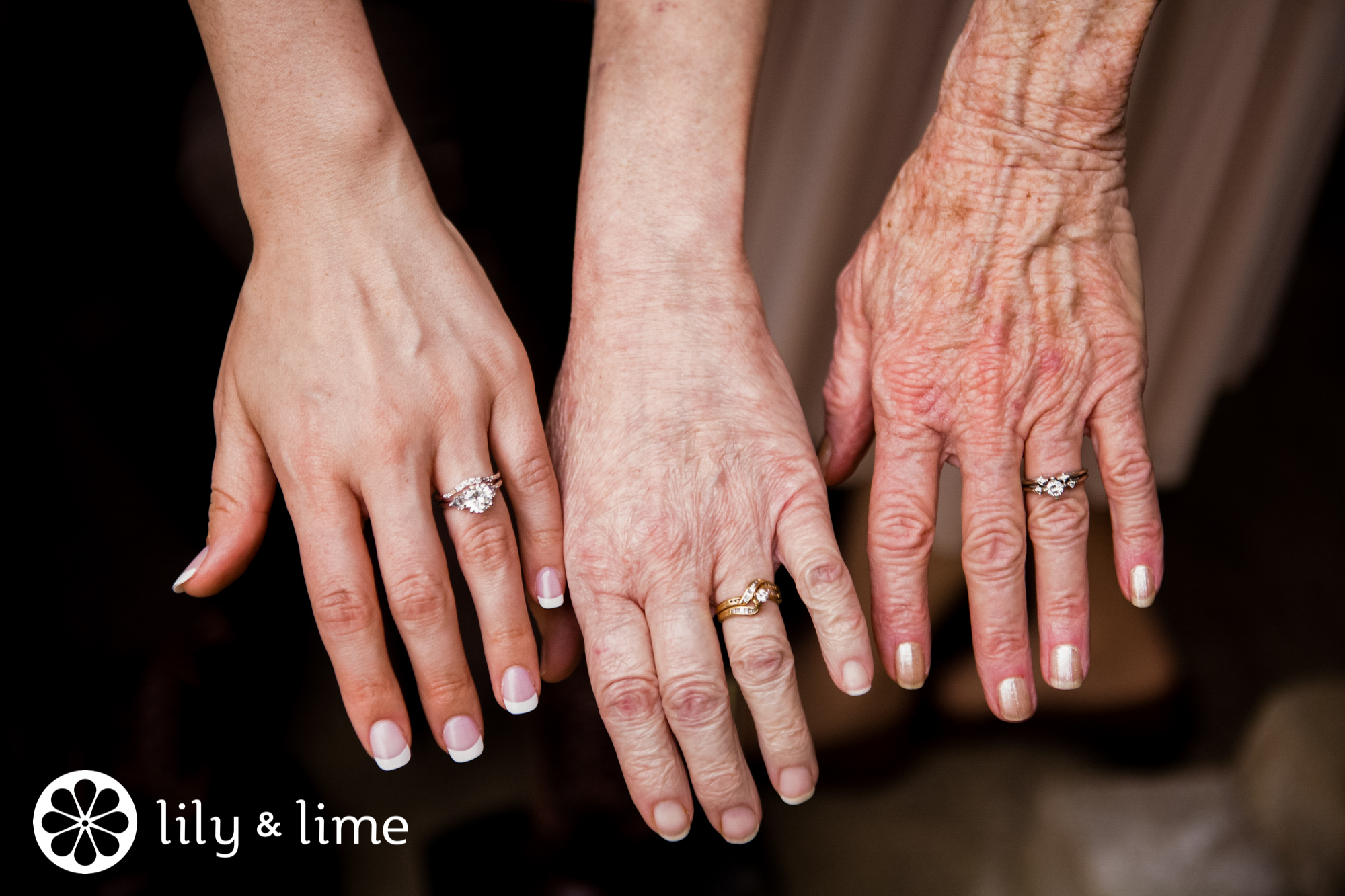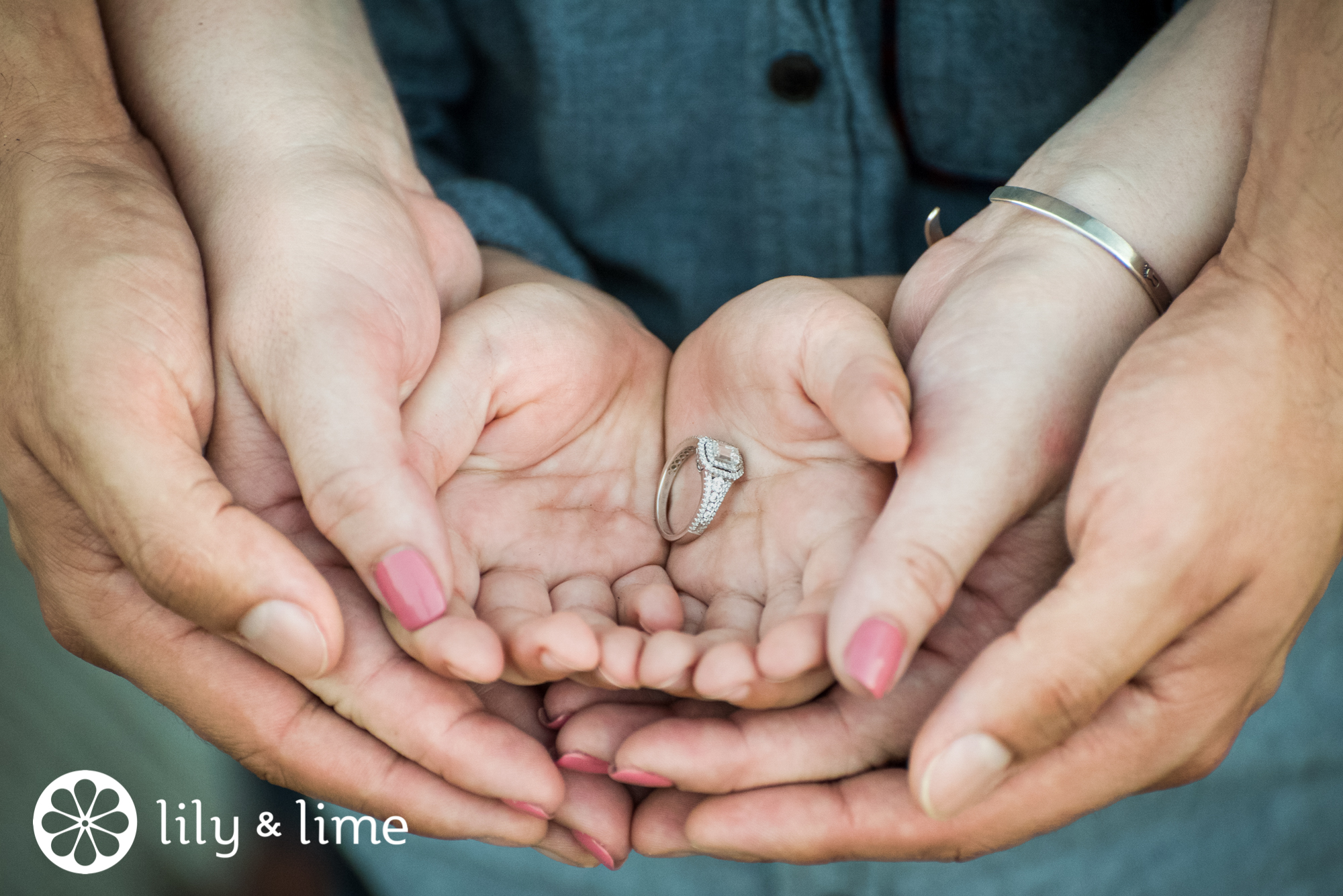 Creative cropping makes these photos appear both personal and universal -- and is a subtle way to show off the bling.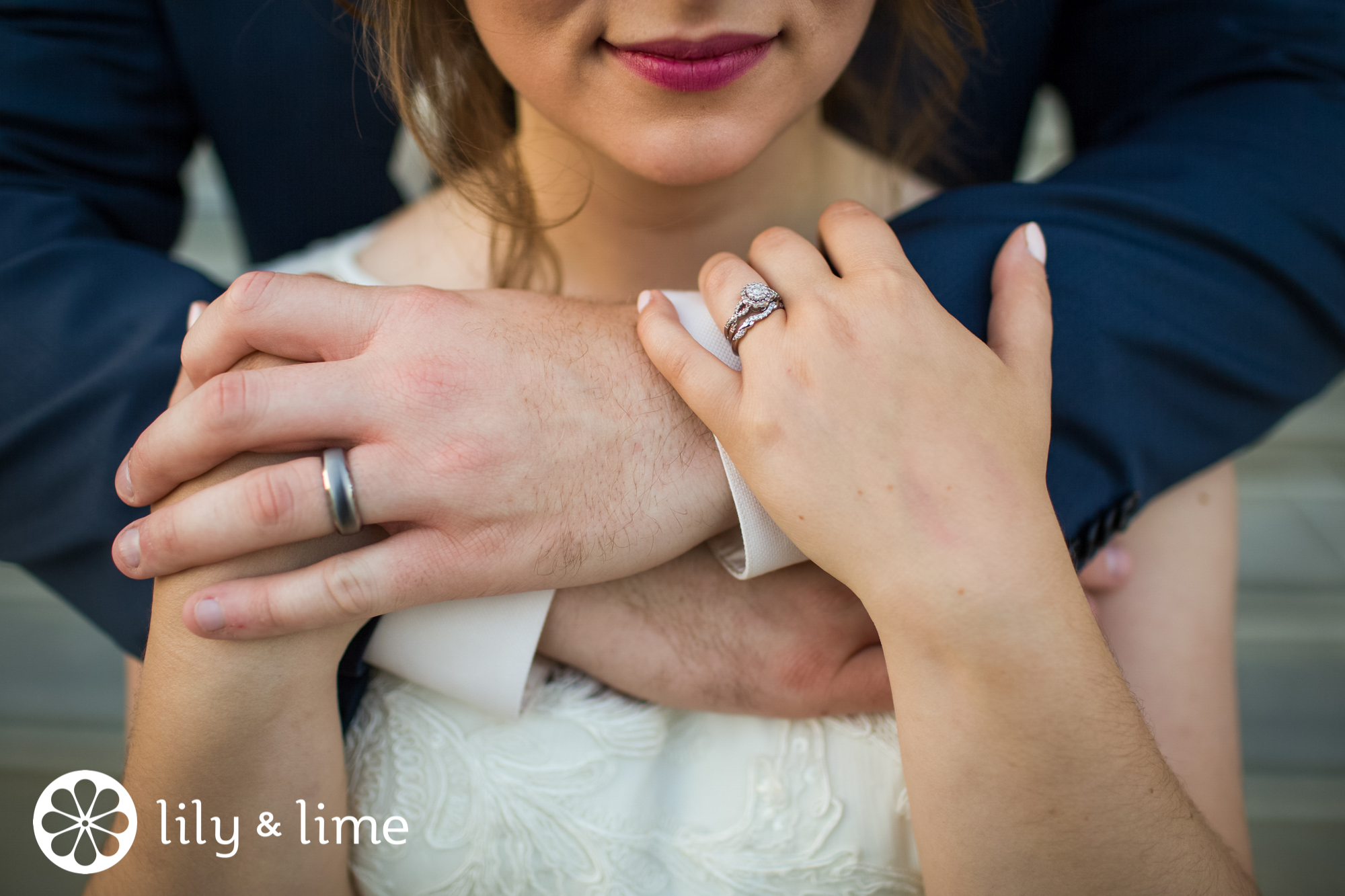 How about this for a "power couple?"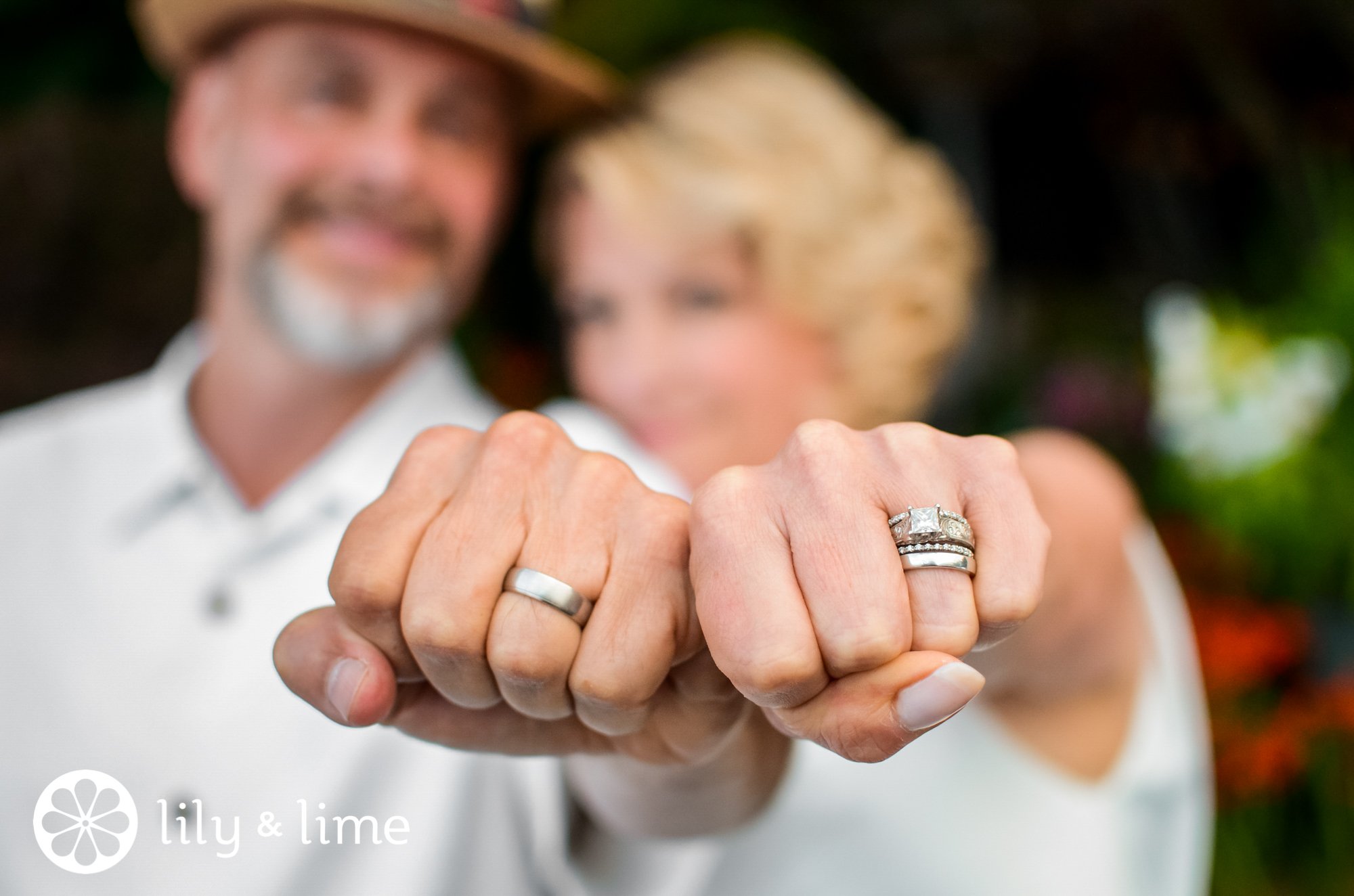 This is one time where how your hands look really matters, so don't forget those manicures! Click here for some wedding-inspired nail looks from Pinterest.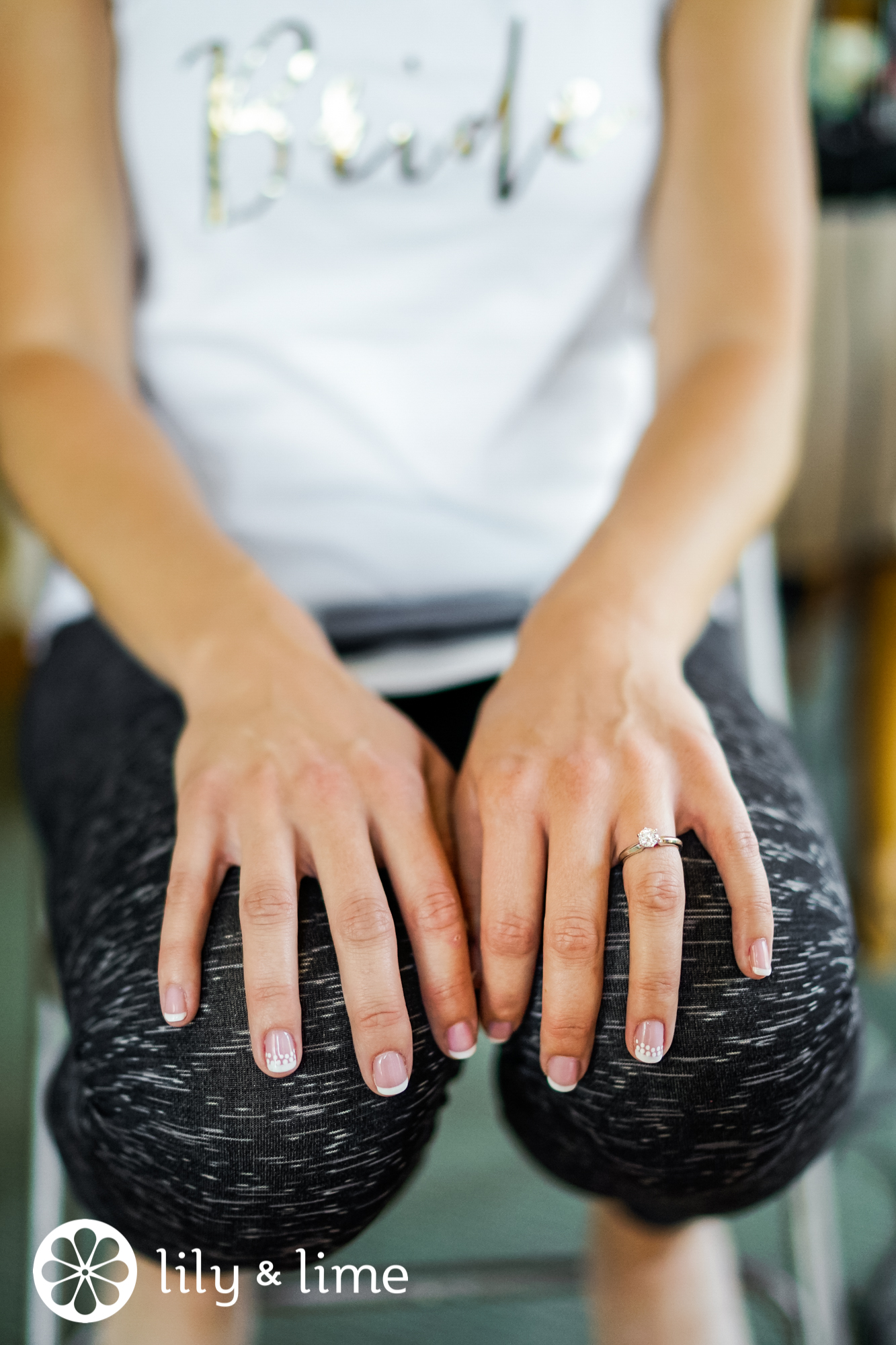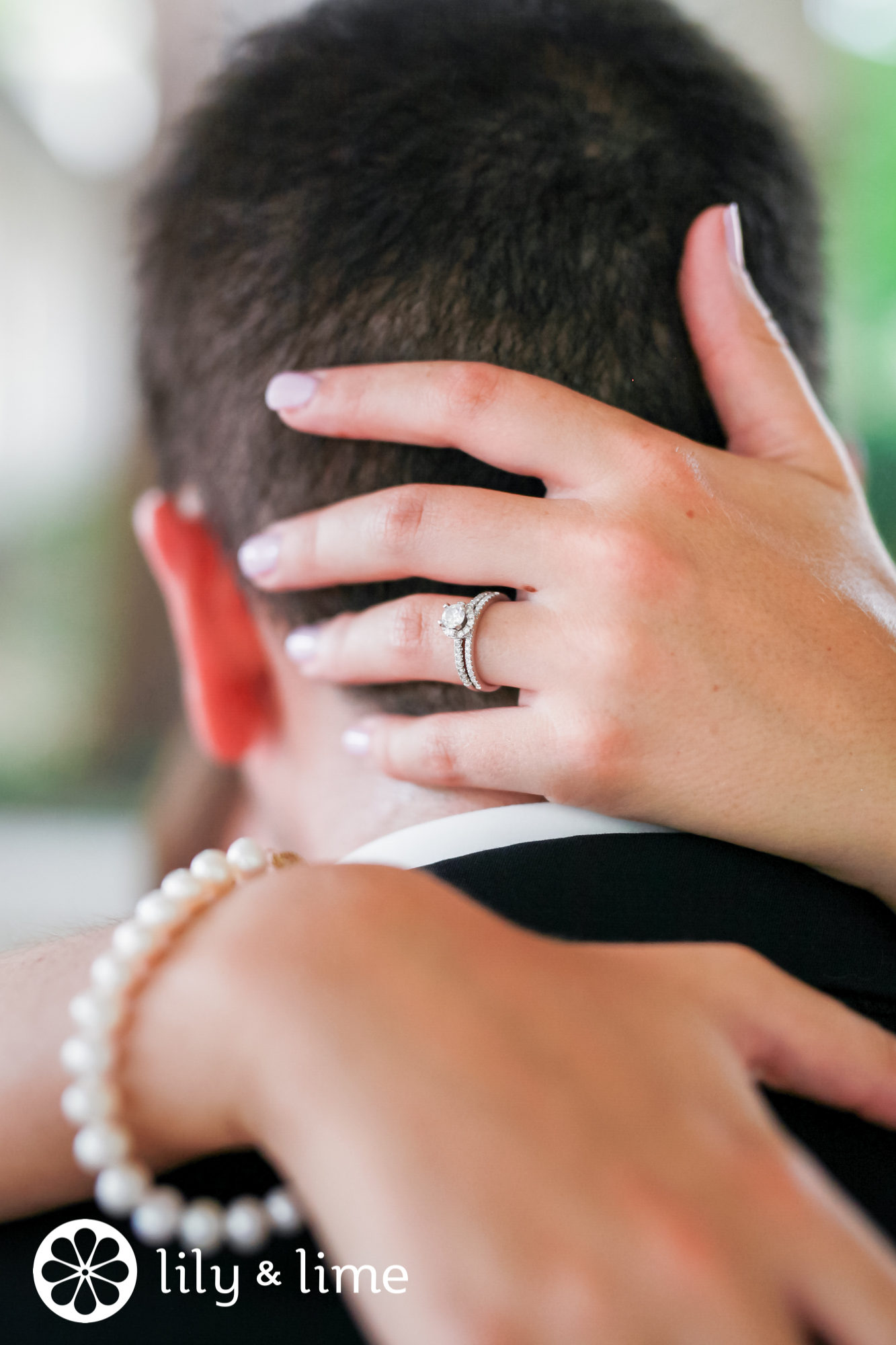 These pre-planned detail photos will be perfect for ringing in your married life together!