Sweeten The Day With Your Perfect Wedding Cake
September, 9 2016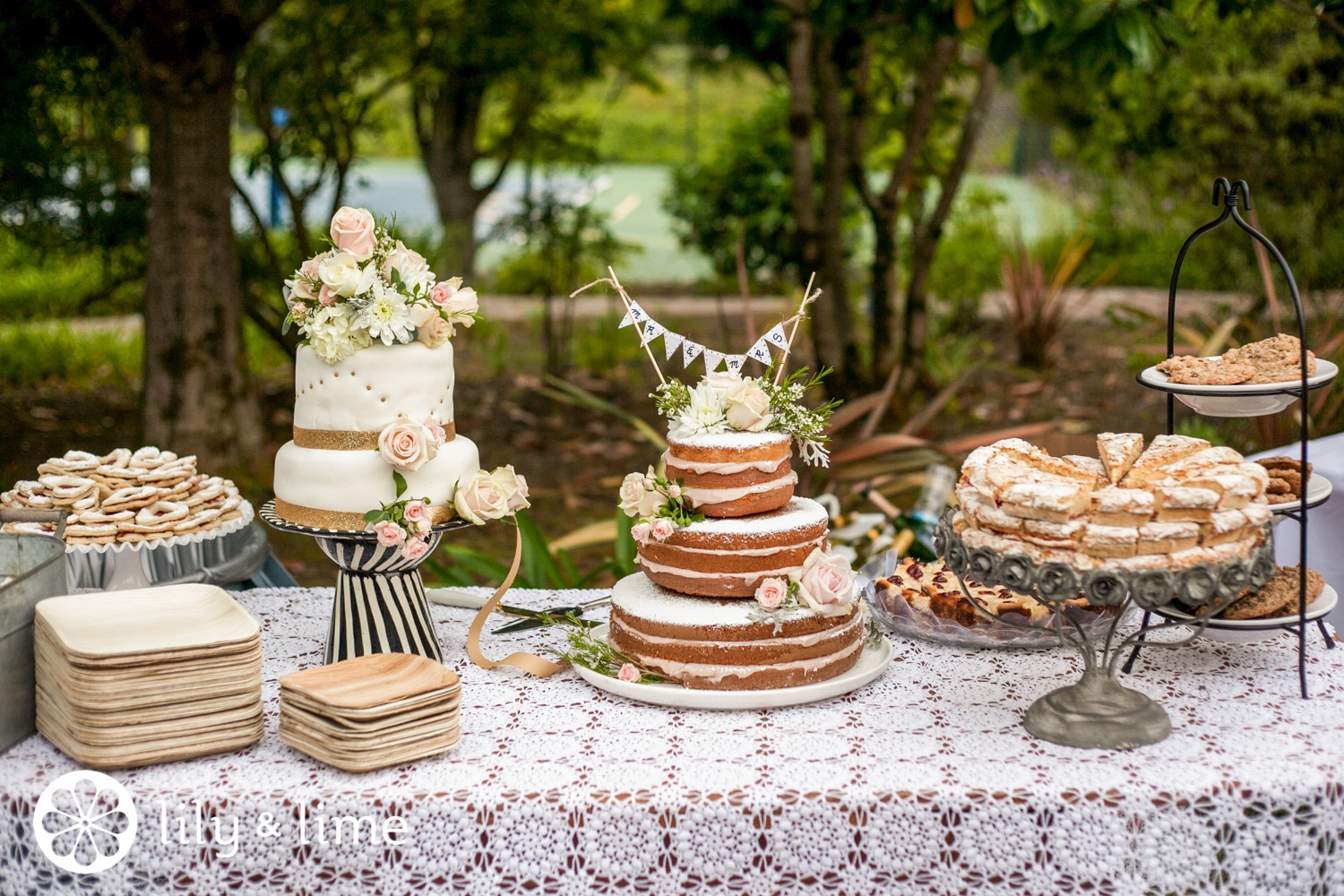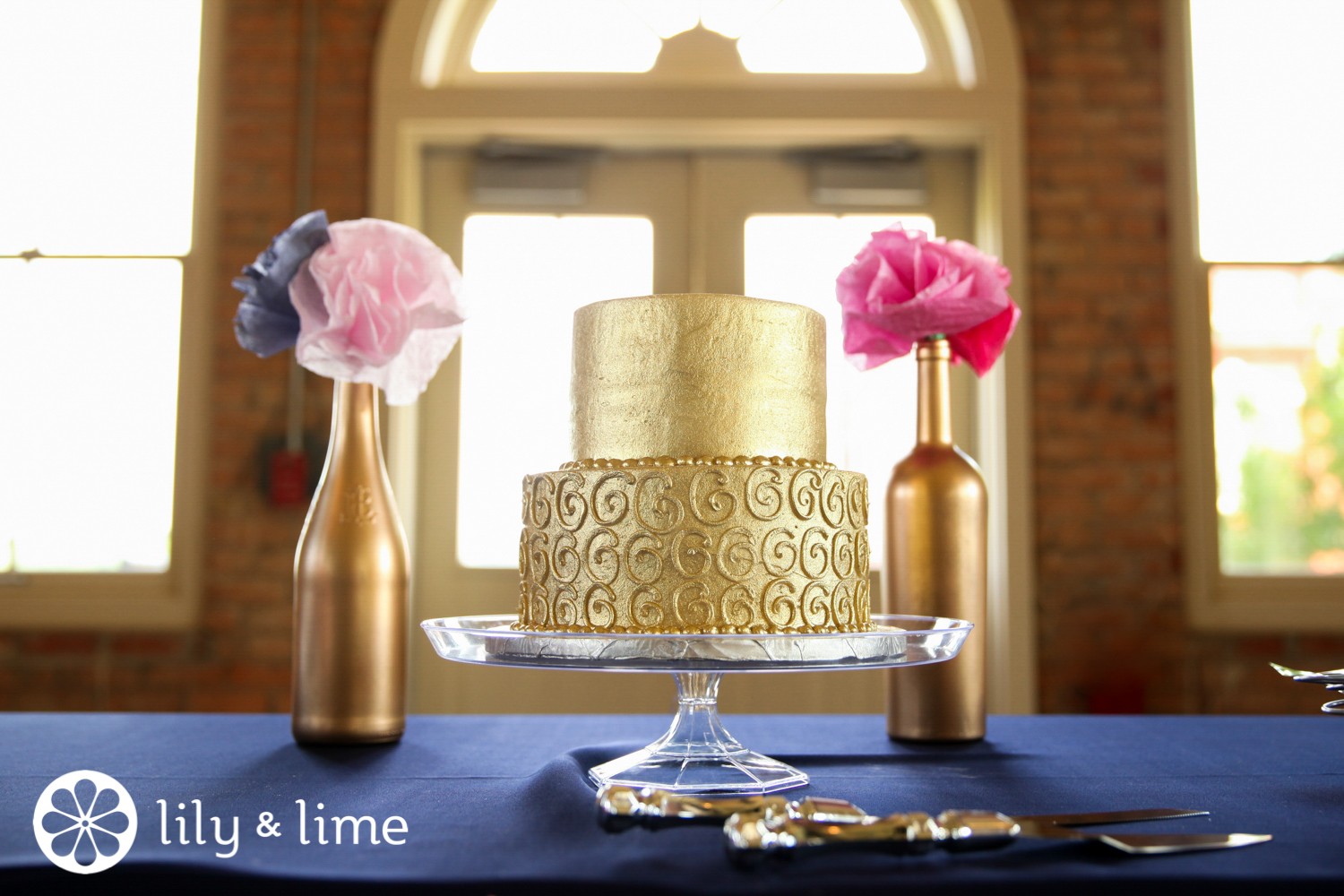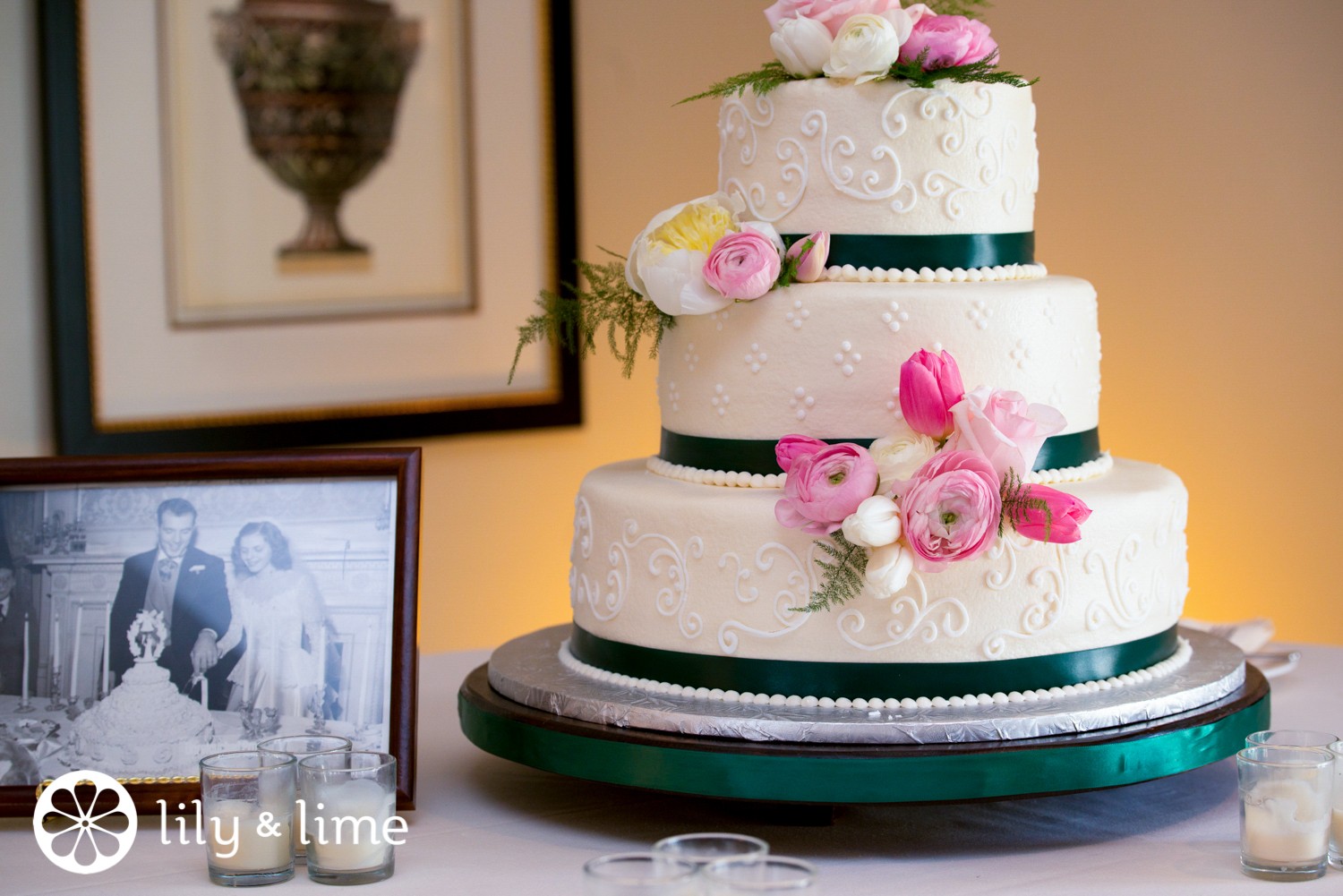 One of the most anticipated moments of any wedding (perhaps second only to your first marital kiss) is the cutting of the cake.
All eyes are on you and yours … and the delectable mountain of buttercream and sugar between you.
The best wedding cake, or cakes, (we think) is one that is quintessentially yours -- in taste, design and decoration.
Websites and magazines are a great go to for wedding cake inspiration. Fresh flowers, interesting flavors, cake toppers and family photographs can breathe personality into pastry, making one of the sweetest moment even sweeter.
Brides on a budget will love a petite cake (just enough for two) for cutting, with a sheet cake or cupcakes for serving guests.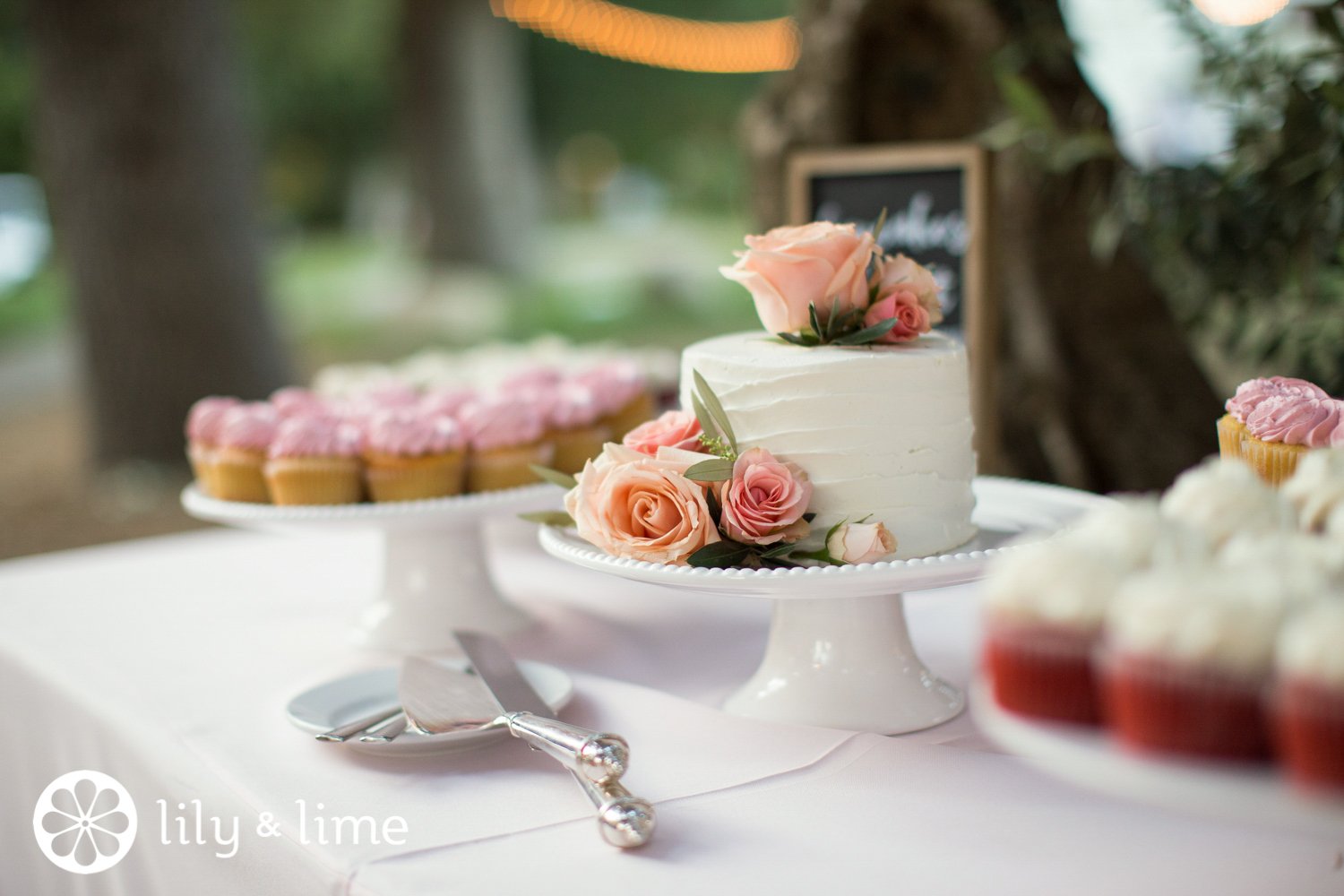 Let the cake share center stage. We love this sweets table filled with a variety of cakes … and cookies. A "naked cake" adds to the rustic feeling of an outdoor setting. Add intimacy by inviting local guests to make and bring their favorite sweets for your table.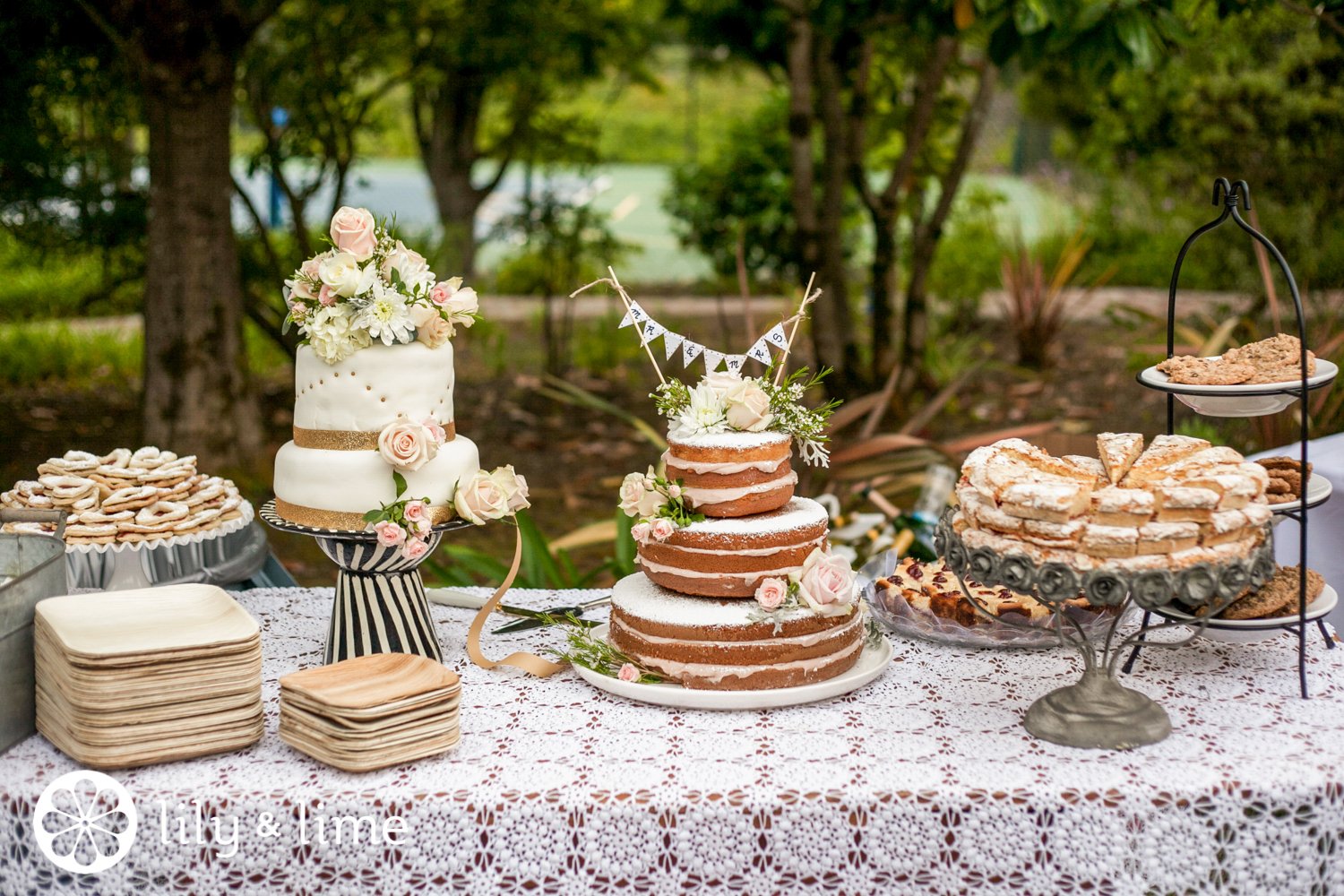 Or skip the cake all together! Cupcakes are a popular option. Easy to eat. (Plate and fork optional!) You and your guests can sample a variety of flavors, and depending on your baker -- can also accommodate gluten-free guests.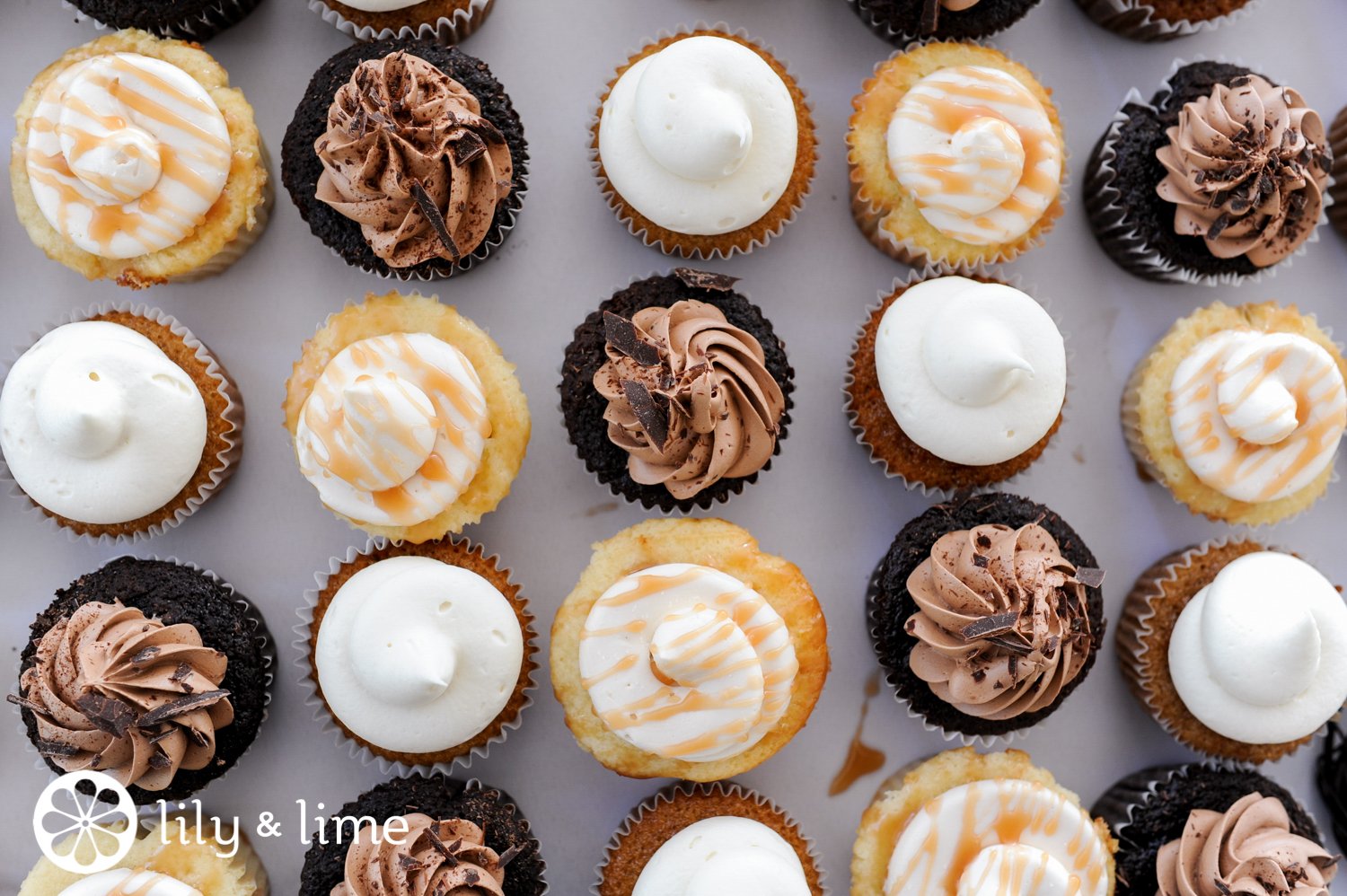 Married to a more traditional idea? You can still get creative with cake toppers and color.
From classic to cutting edge. Favorite words to … wooden swings. (What a way to grow old together … ) What you put on top of your cake can make a statement.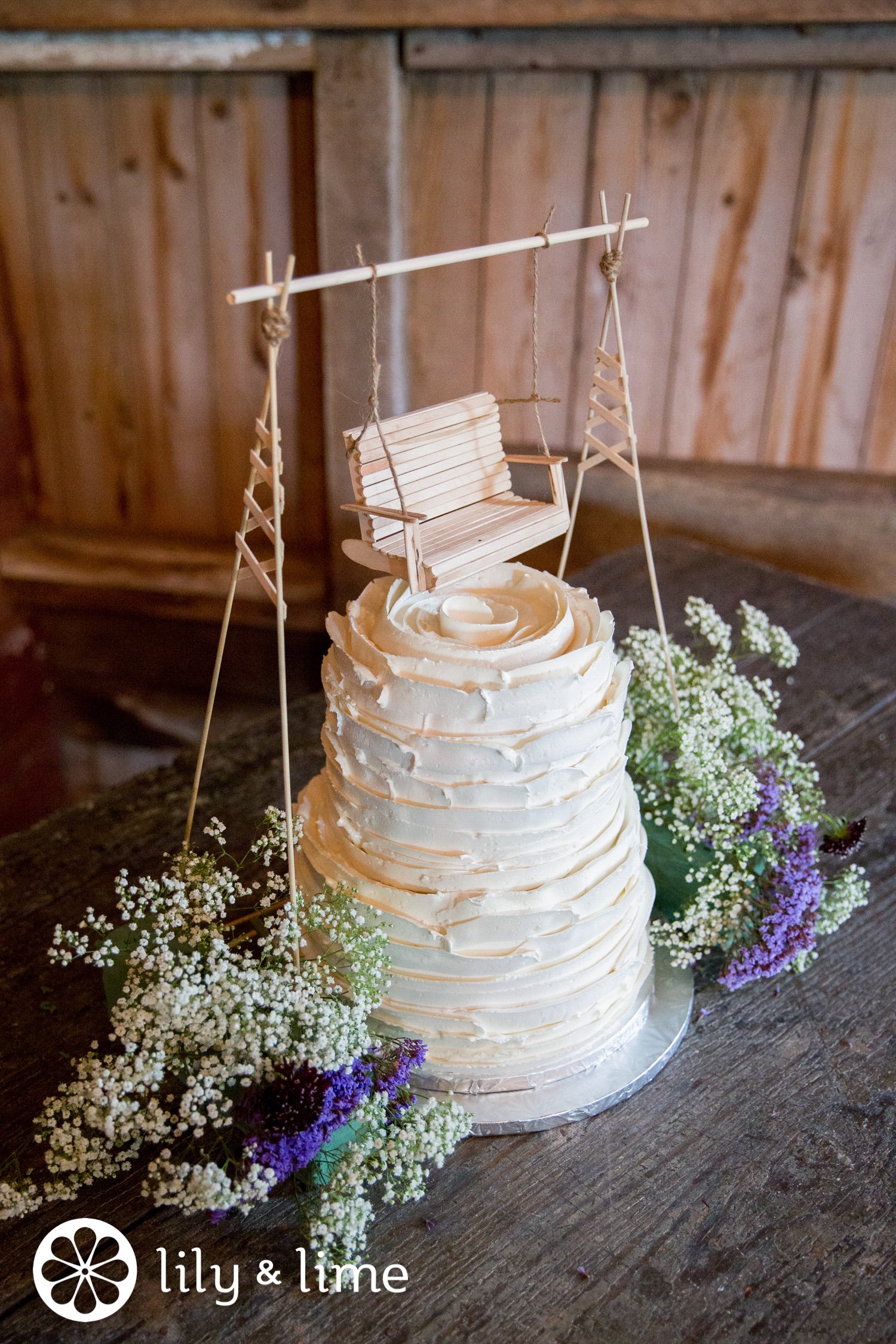 Or let color set the tone with fondants that are easy to tint.
Looks like these two are "going for the gold."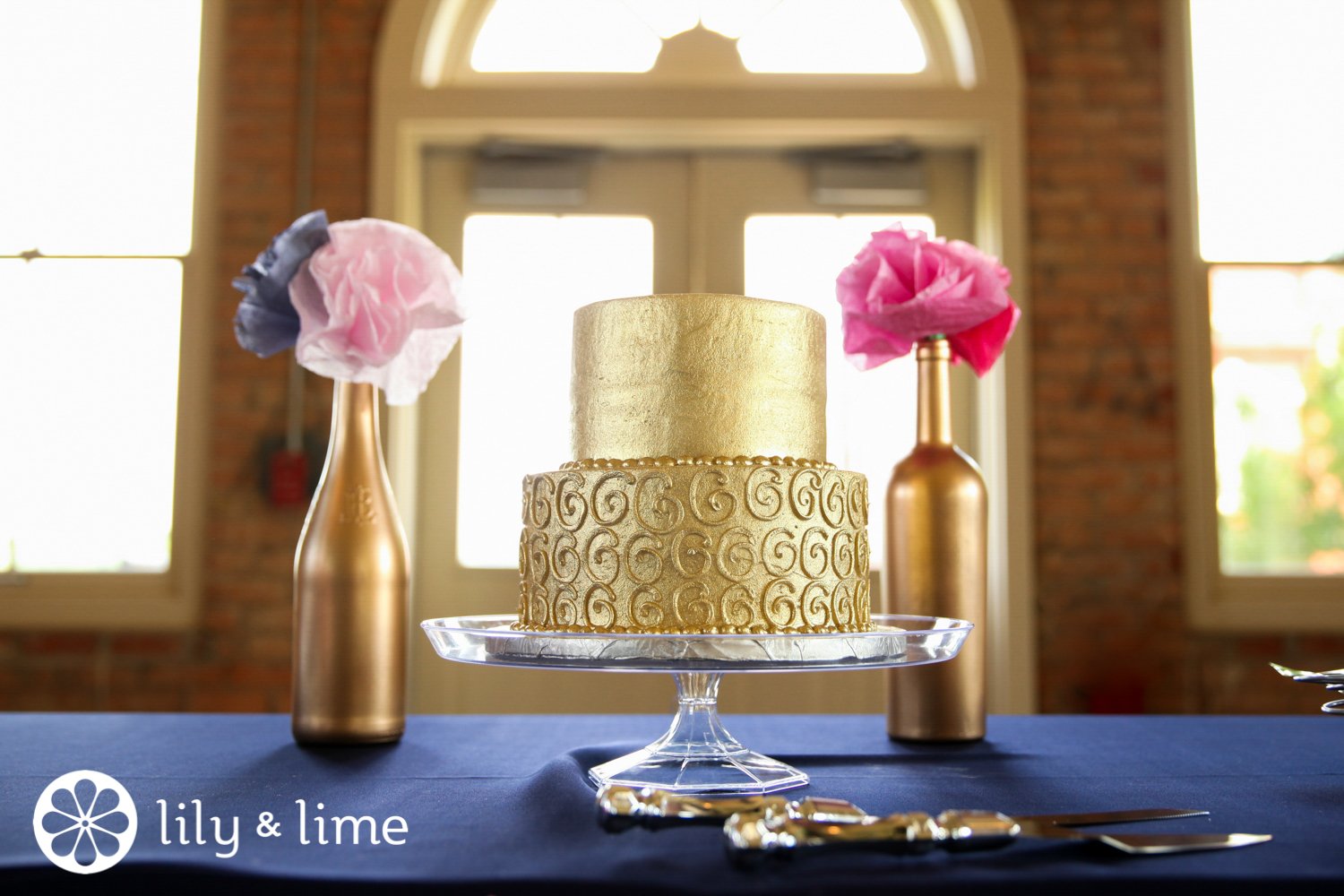 Whatever option you choose, make certain your Lily & Lime wedding photographer gets a few shots of the sweets early. Before they're gone!