Tips For Choosing Dresses That Please Both Bridesmaid and Bride
August, 23 2016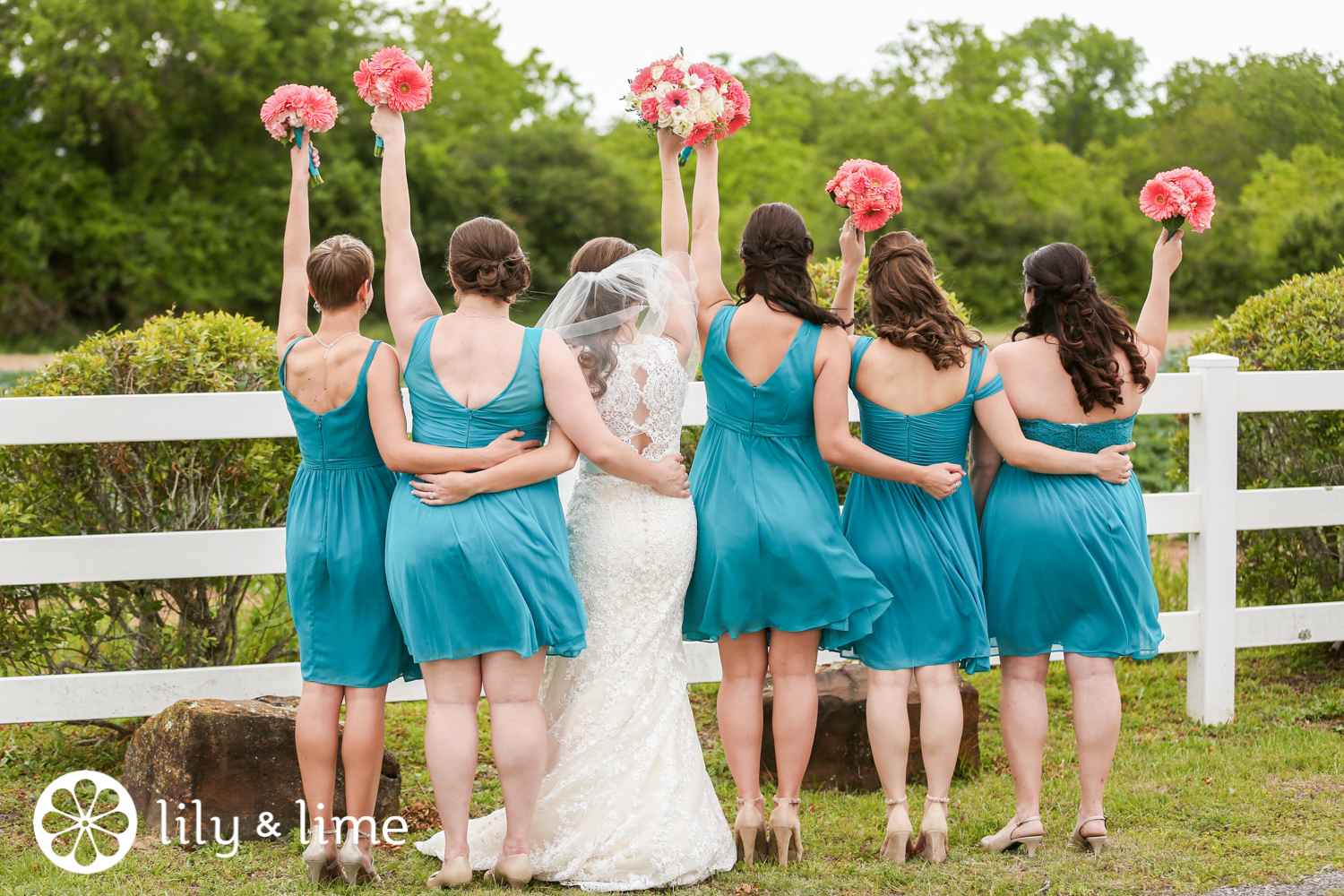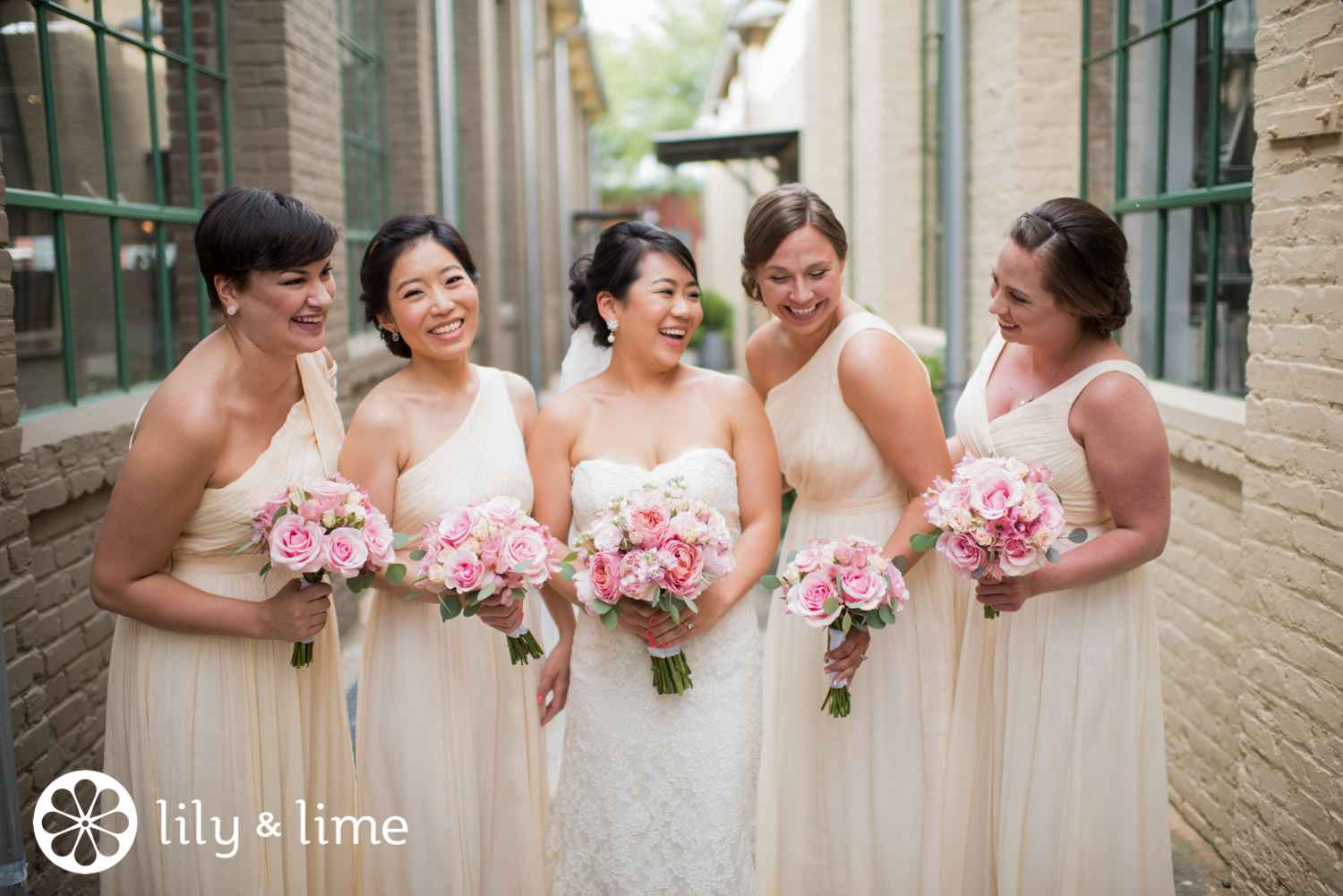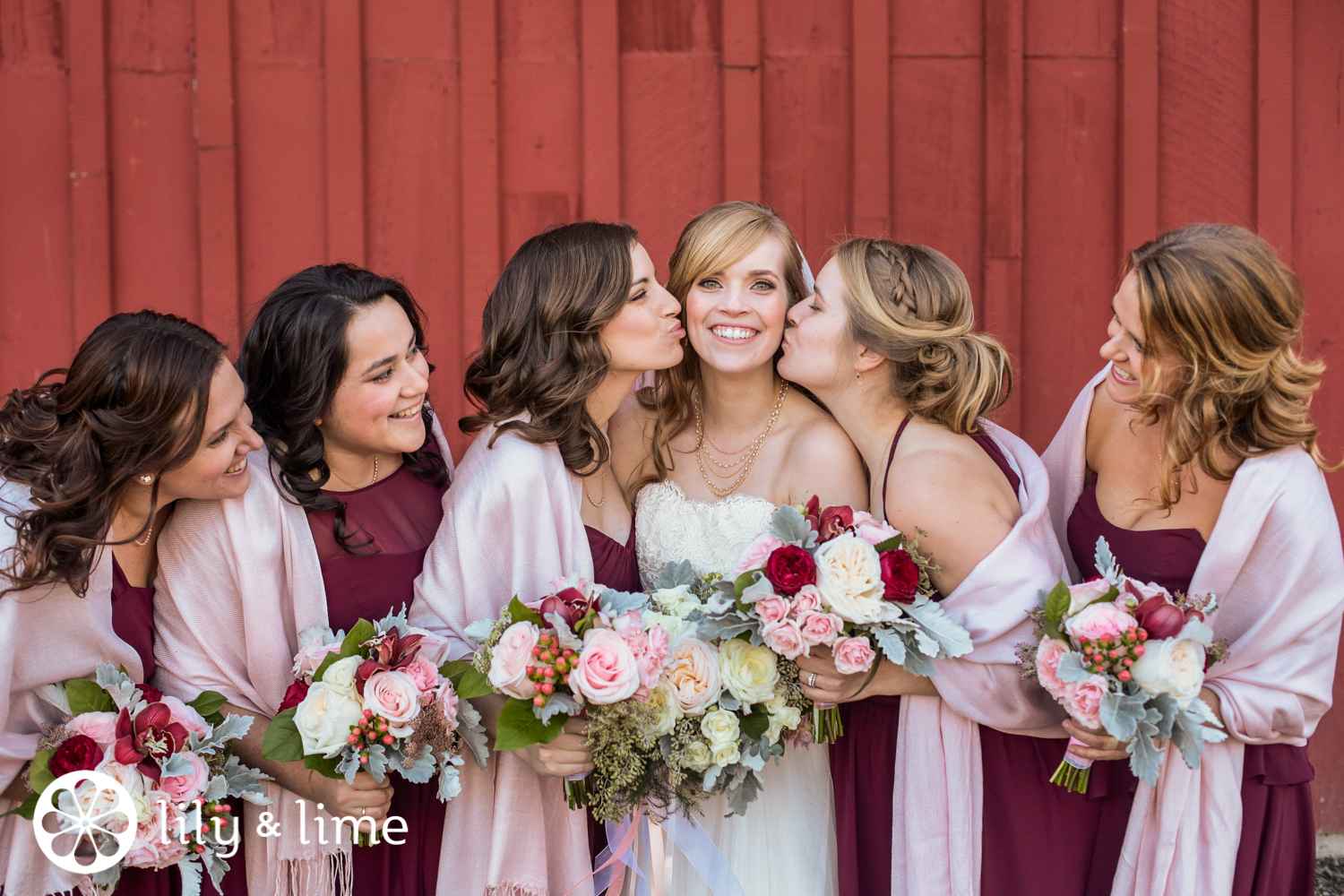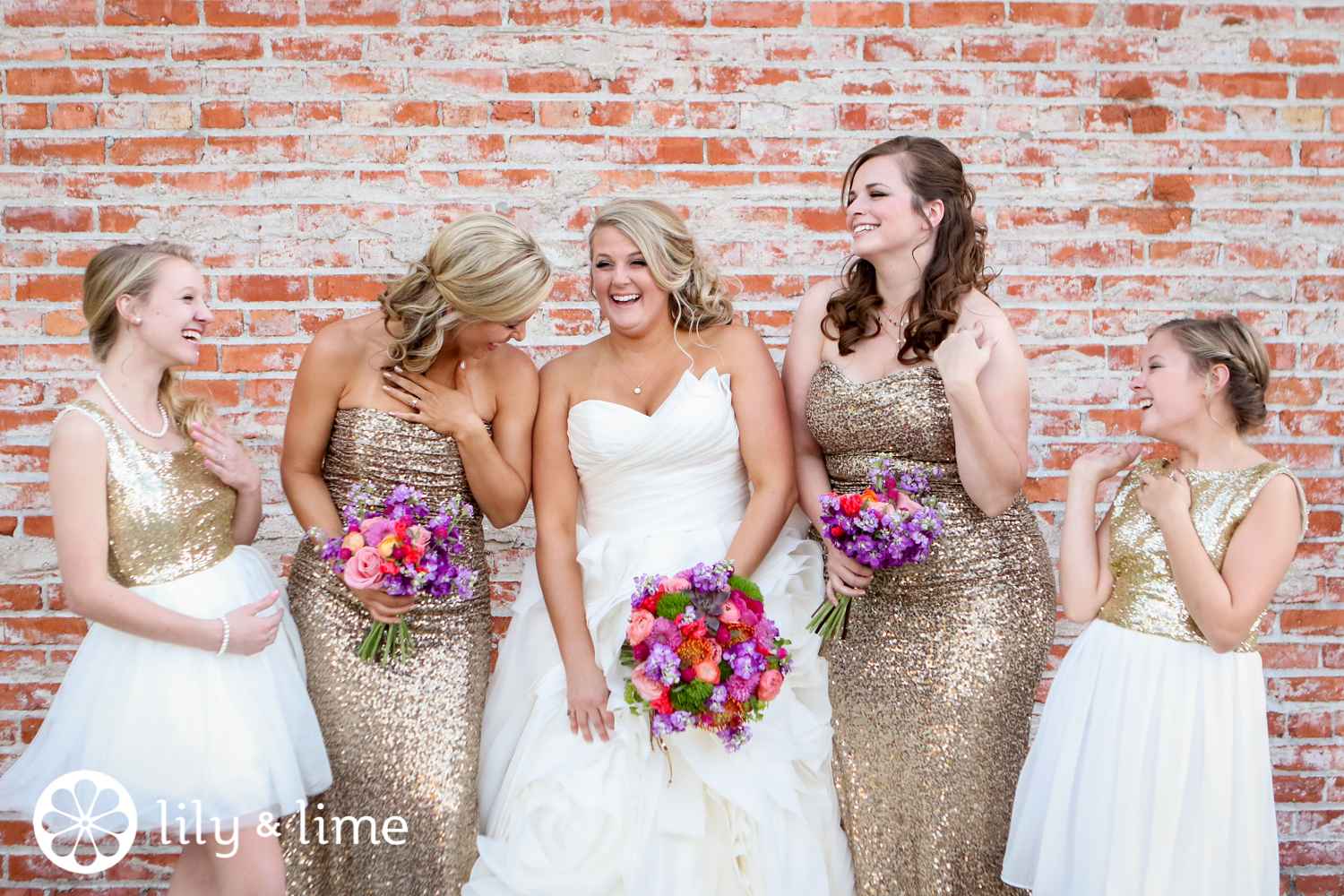 They've seen you through Barbies, boys and broken hearts. And they've always been at your side. You want them there on your big day too. Whether your style is quirky and casual or old-school and elegant, these tips for choosing bridesmaid dresses are sure to please you and your besties… And provide plenty of wedding inspiration for your photographer!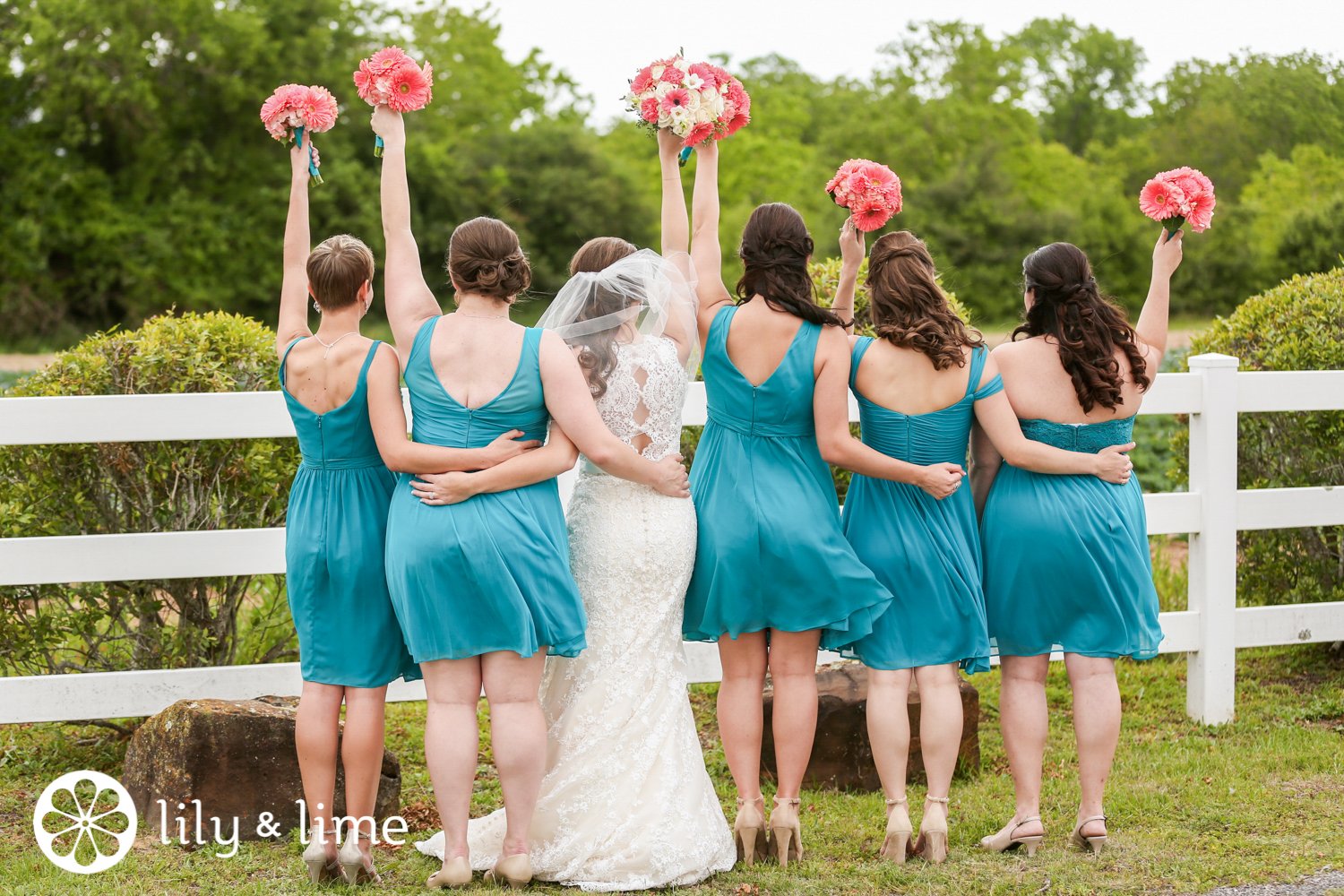 Consider color. Let's face it… We don't all share the same body type. Why would we expect to look our best in the same dress? Giving color as a guideline allows your ladies to express their best selves.
We love these ladies in red. The different hues and textures really show off their personalities.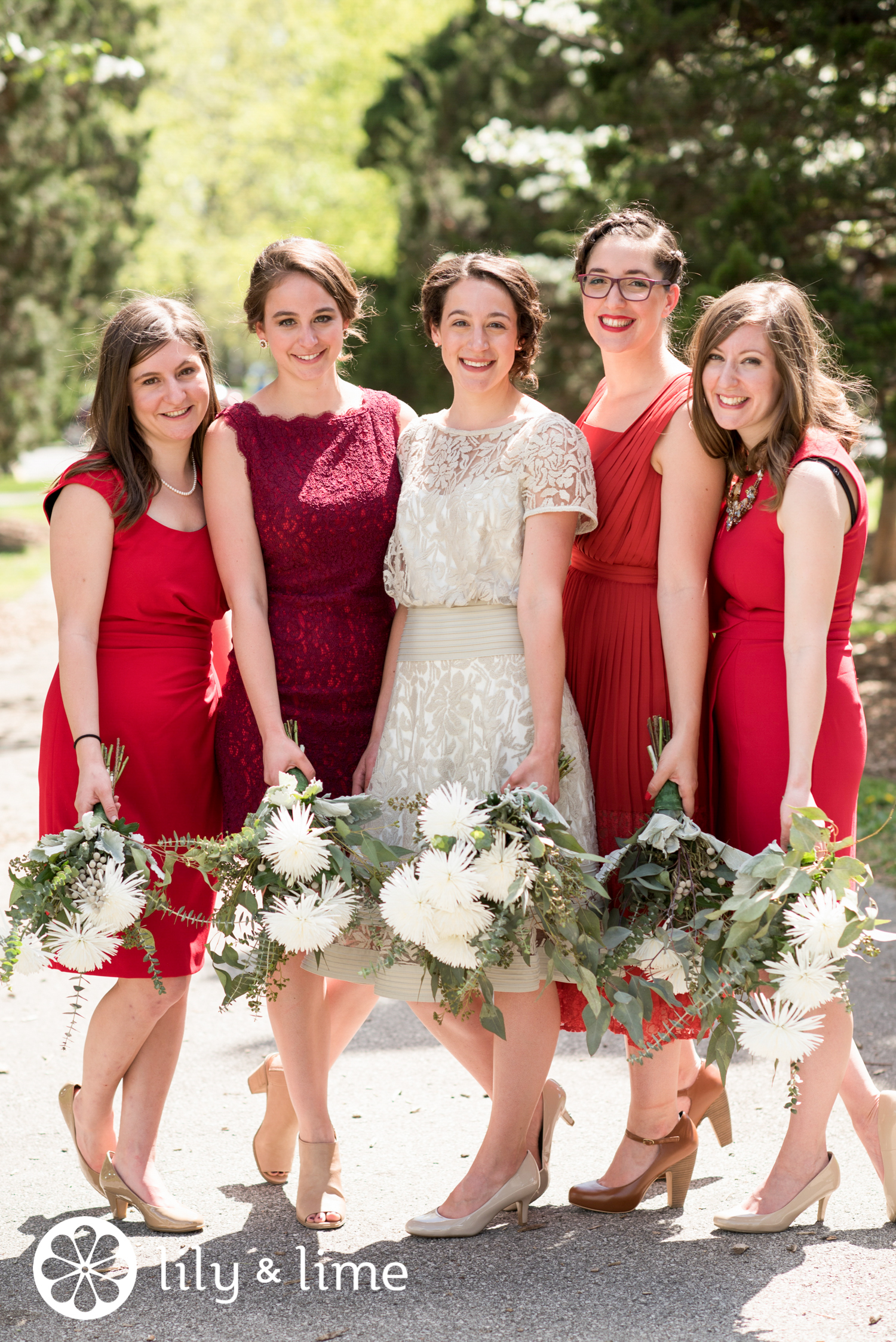 No bridesmaid blues here. Wedding photographs get an interesting twist with a variety of hues and interpretations. (Bet these dresses get a second and third wearing too!)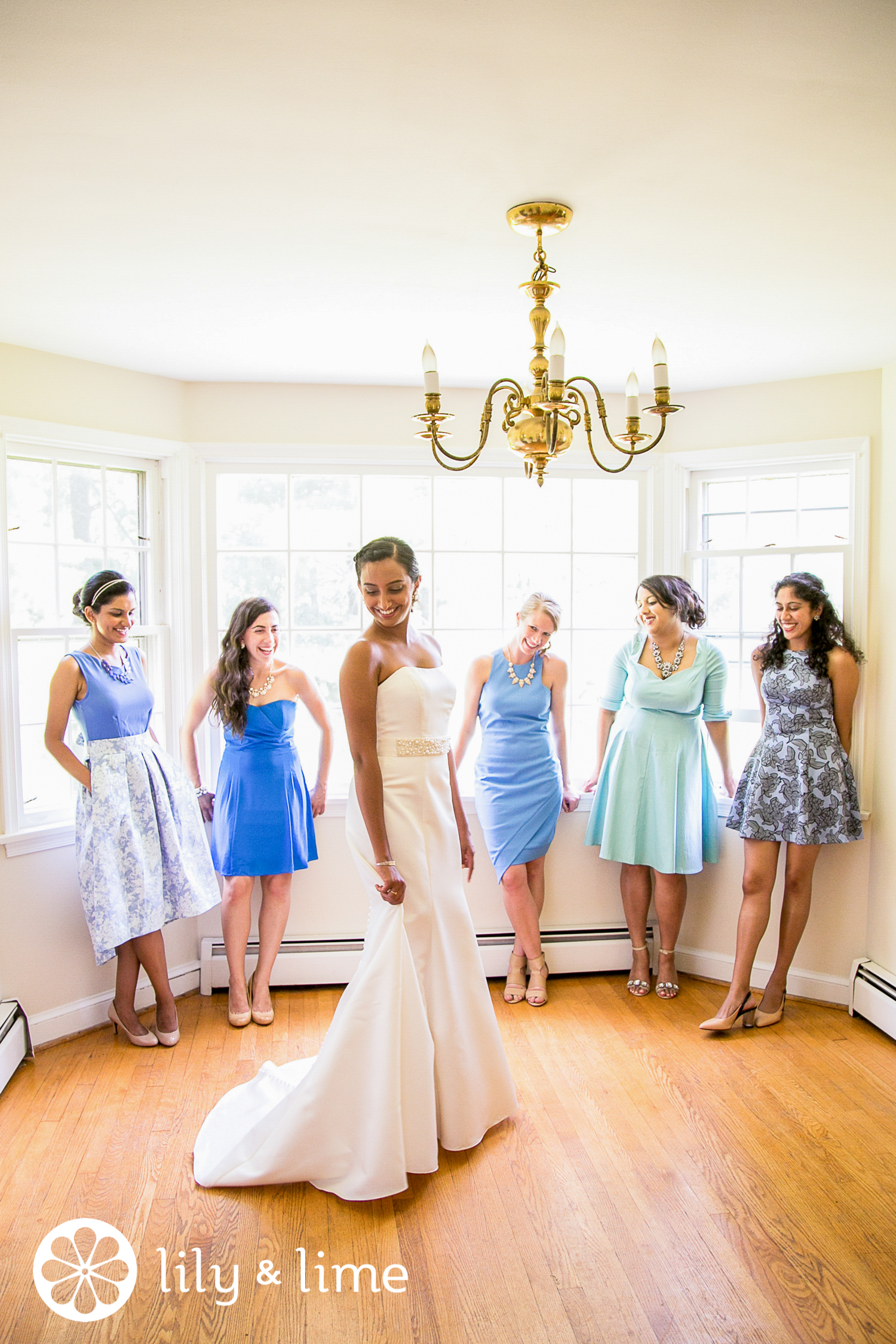 Fifty Shades of Grey?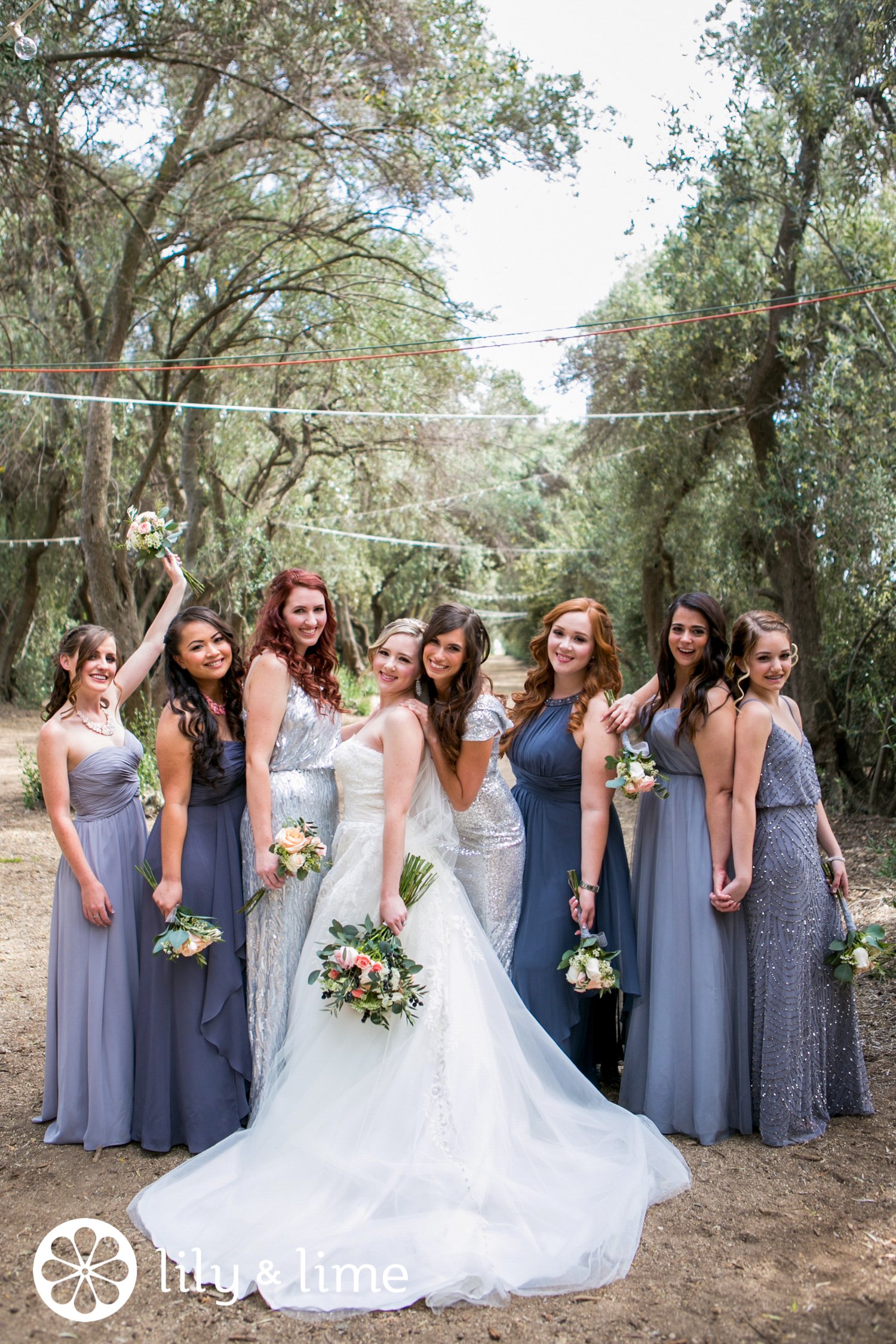 Looking for a more cohesive look? Consider choosing a single design line for your bridesmaids to choose from. Same color. Same fabric. With several different style options.
One strap or two, we think these ladies look peachy-keen.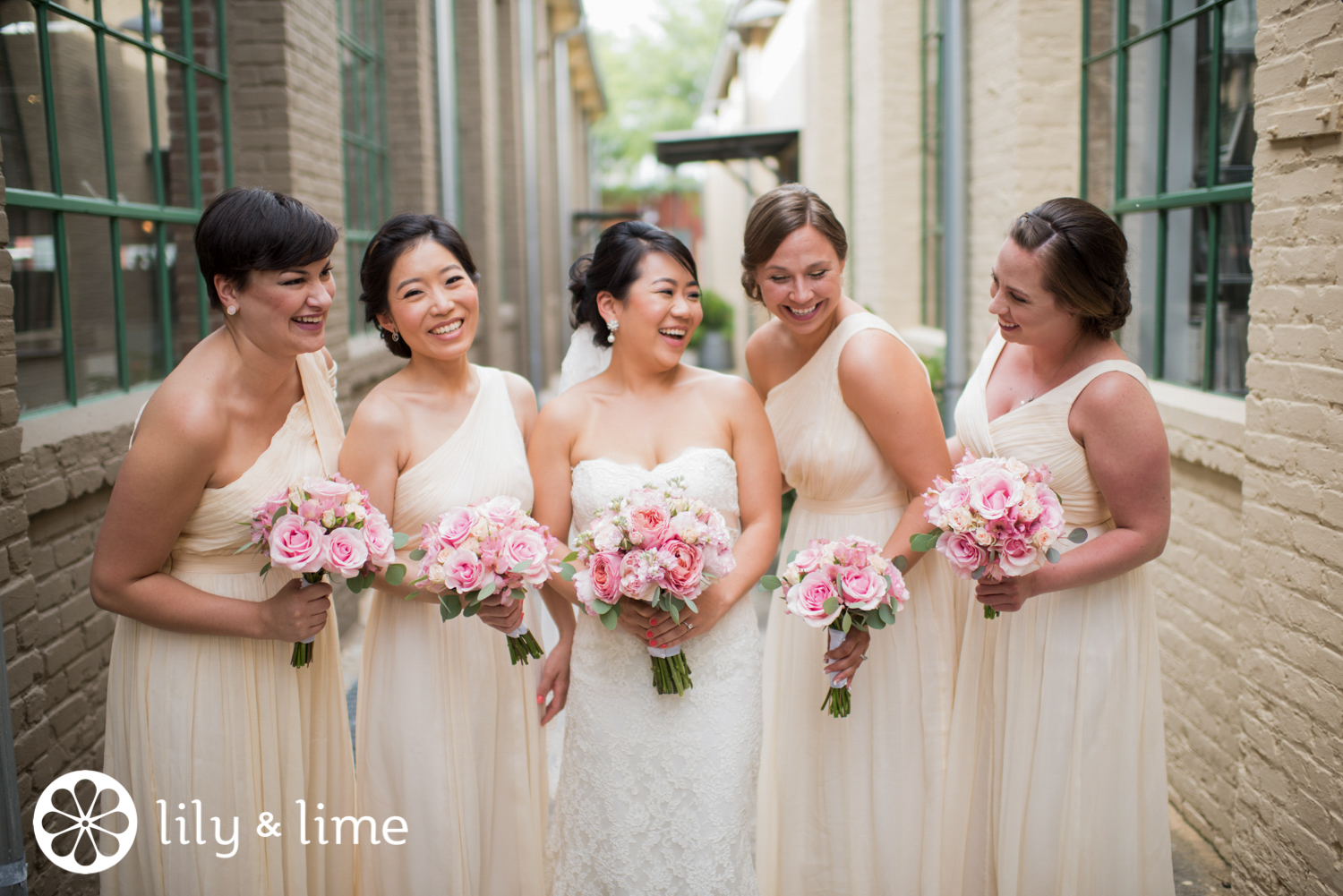 Pretty in Pink -- with any neckline -- don't you think?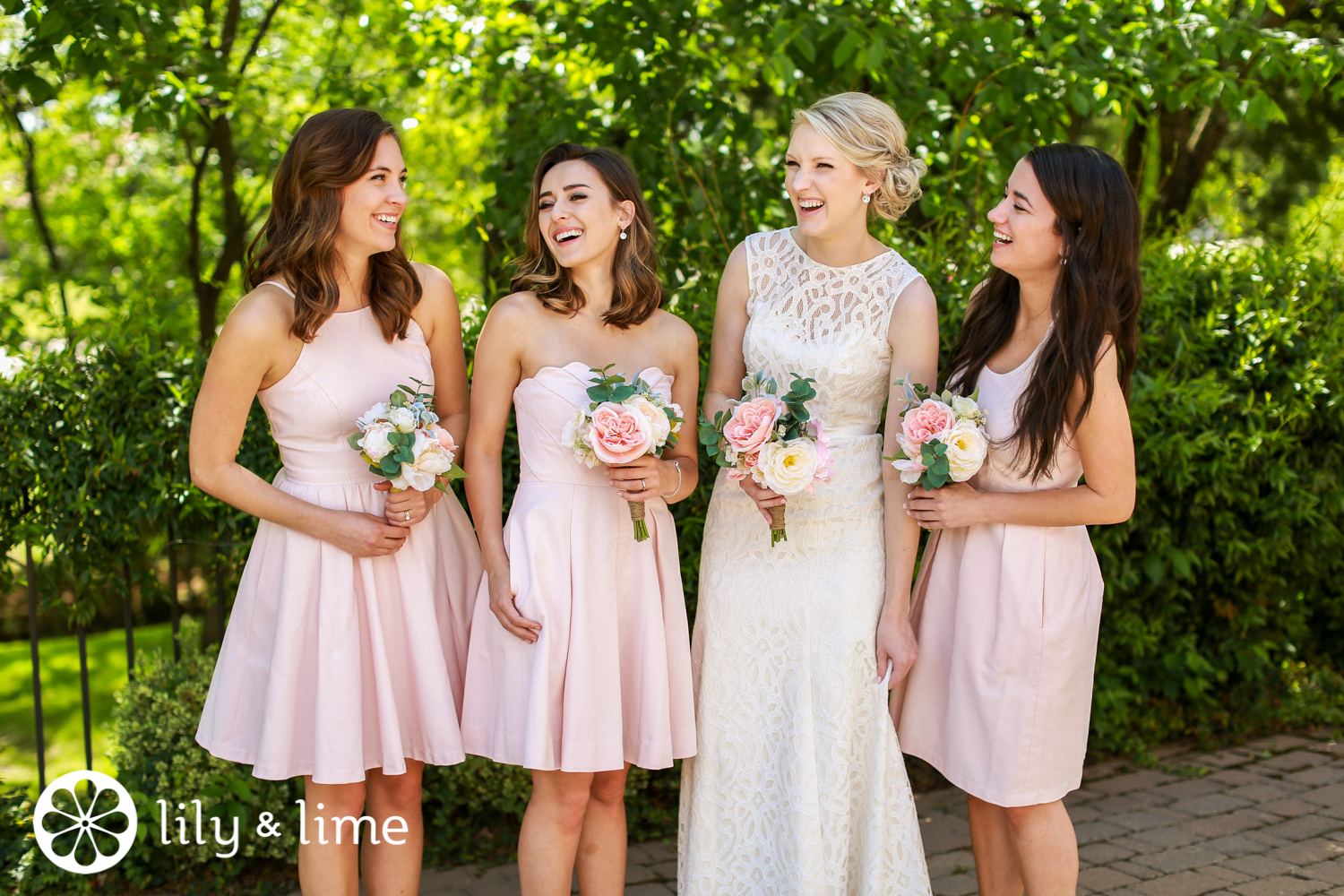 Is more traditional your style? A single dress doesn't have to be boring.
A flattering A-line looks great on most everyone. Add an interesting neckline and a gorgeous pop of color for a slightly more modern feel.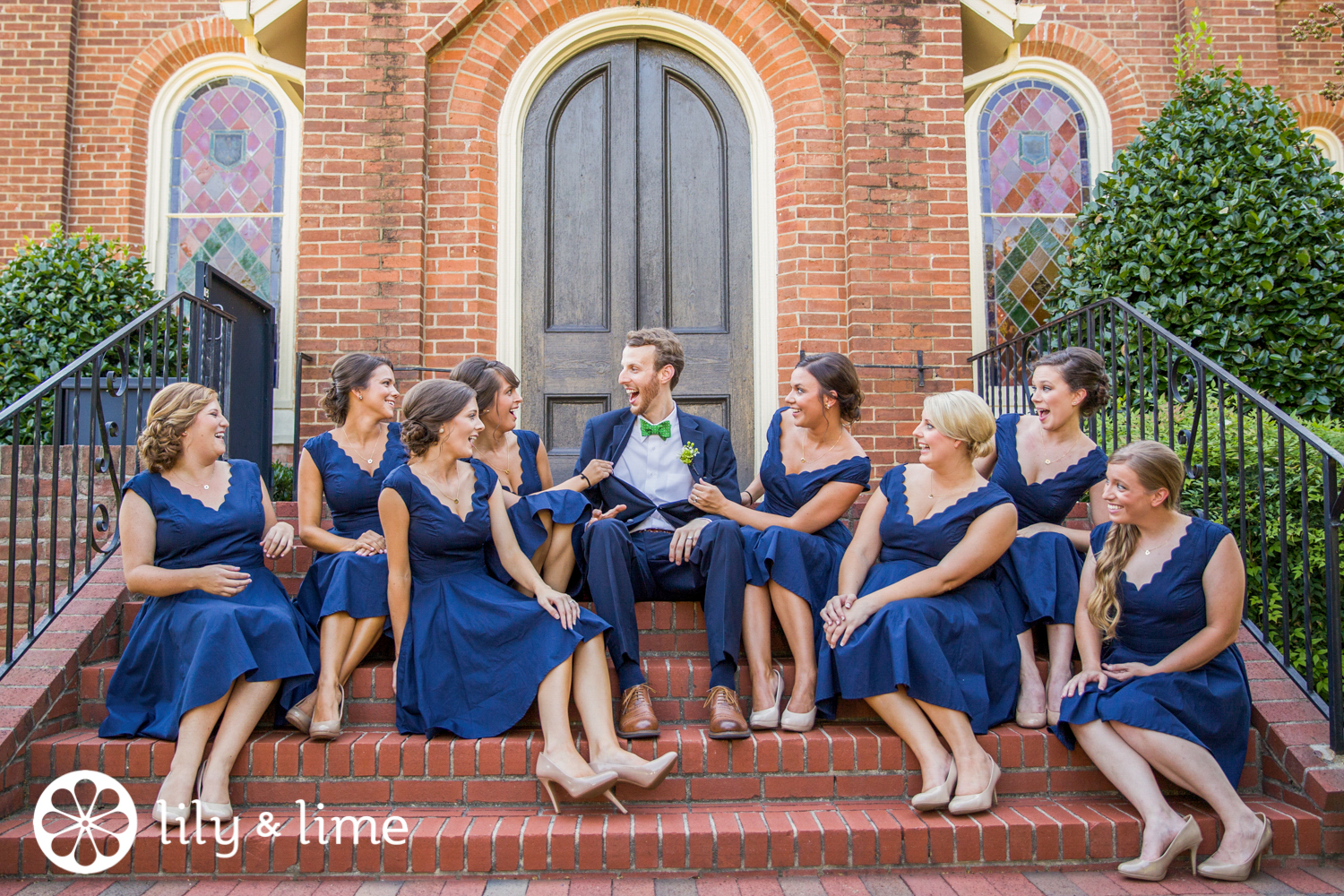 Fashion trends come and go, but tradition is always in style. So are these ladies in deep plum.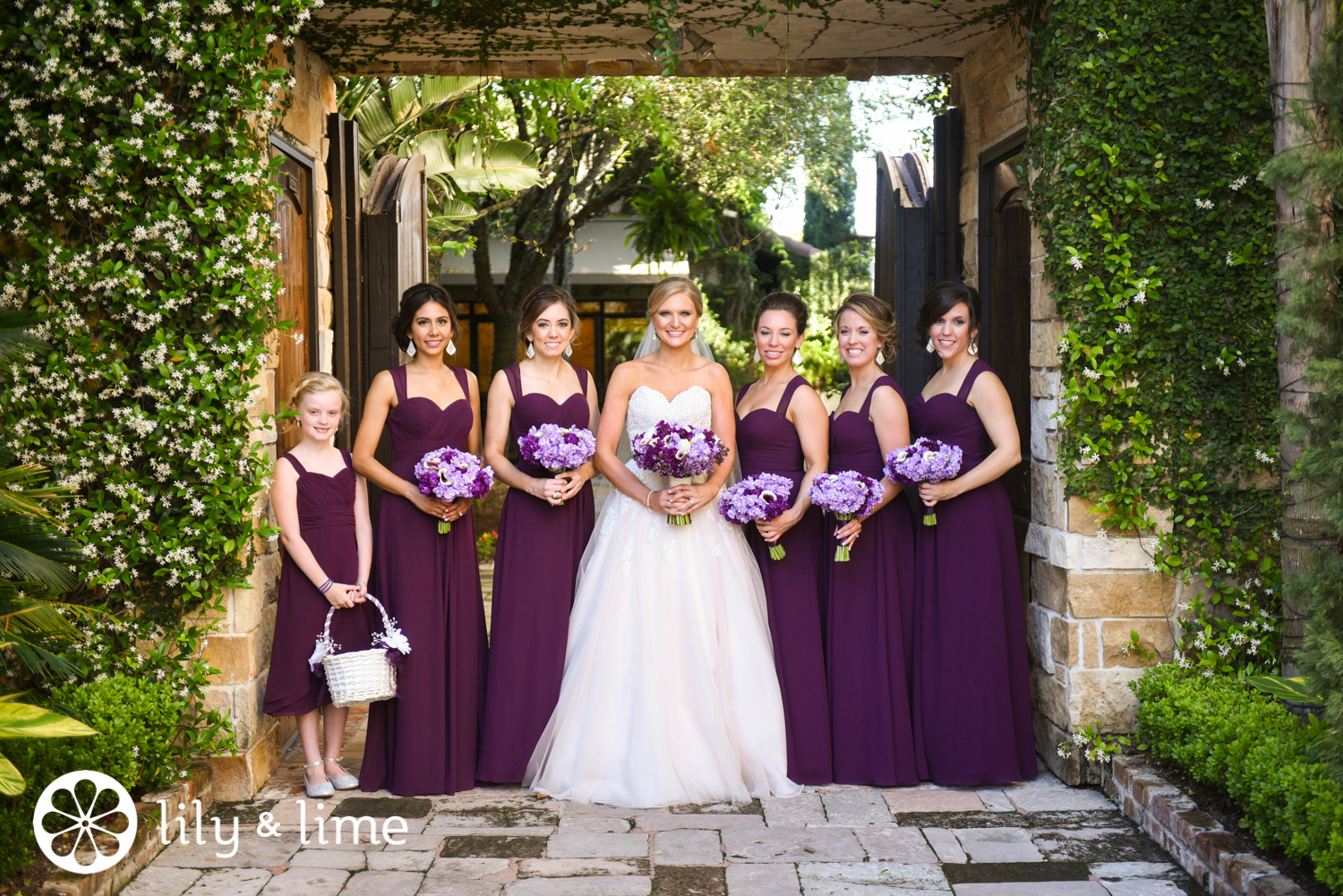 Winter wedding? Consider long sleeves, darker hues and matching shawls or cover ups to keep your bridesmaids smiling in any weather.
We love the twist of fabric in front, and the unexpected oatmeal color of these gowns.

That's a wrap!