Wedding Timeline Rules To Follow For A Perfect Day
October, 10 2022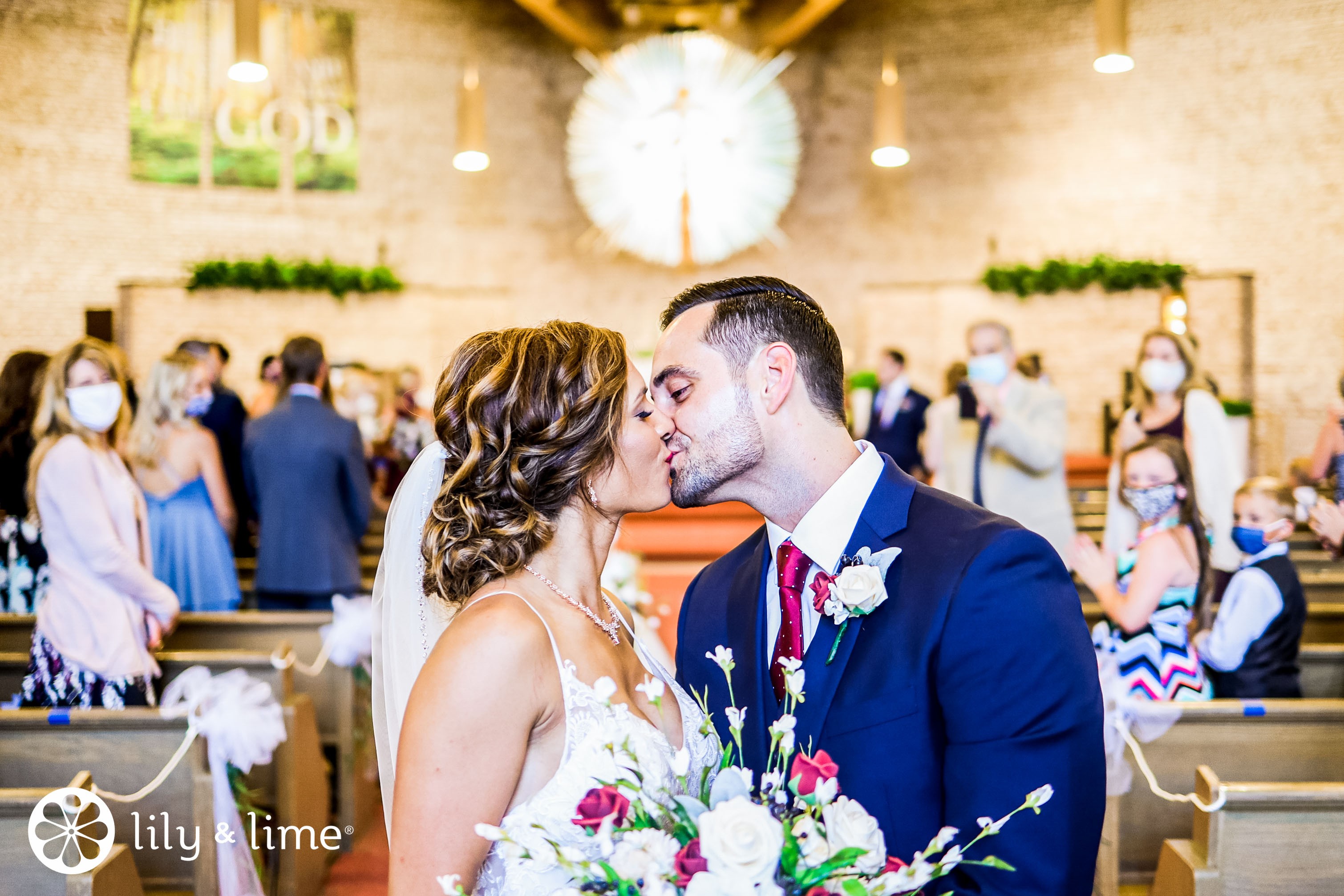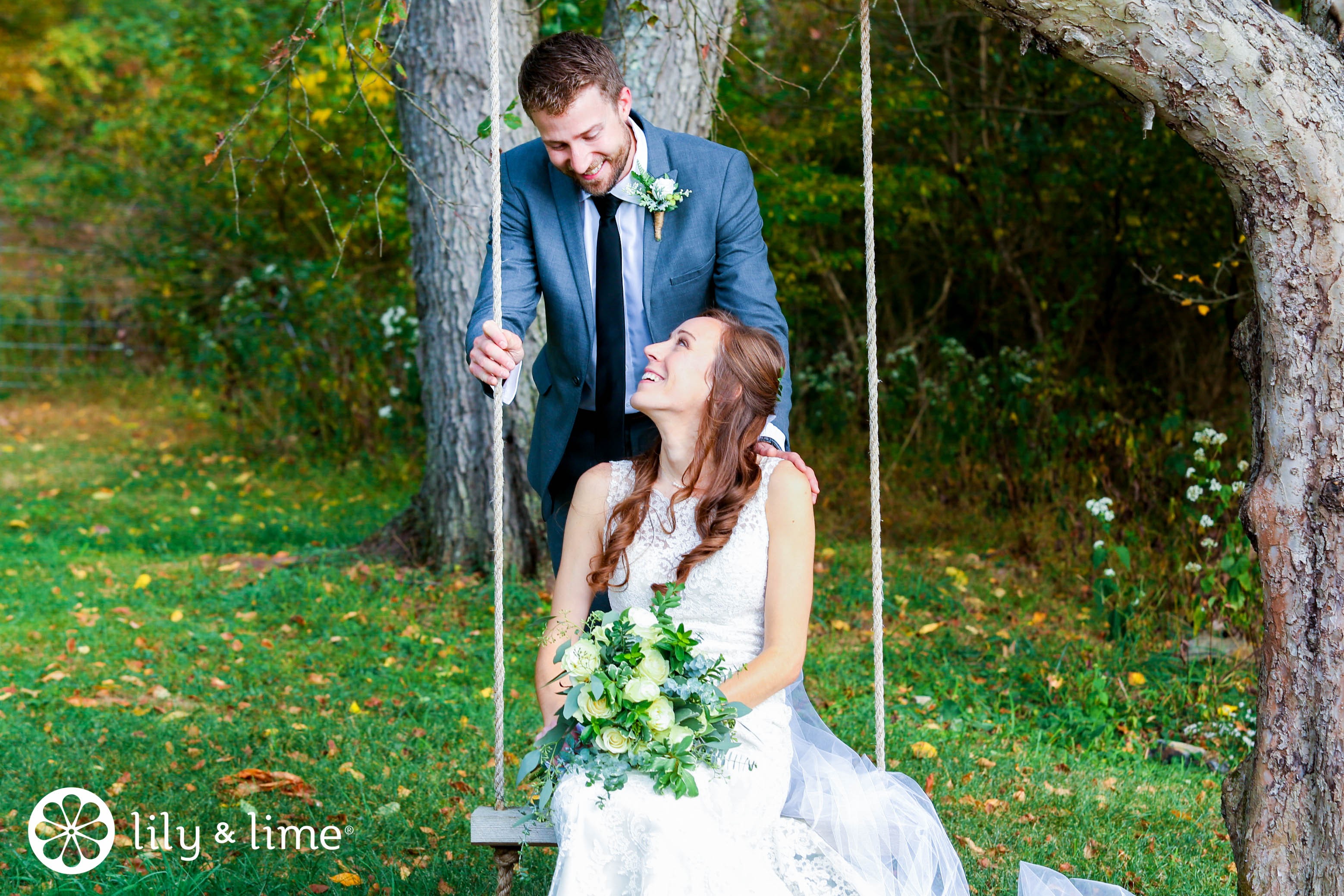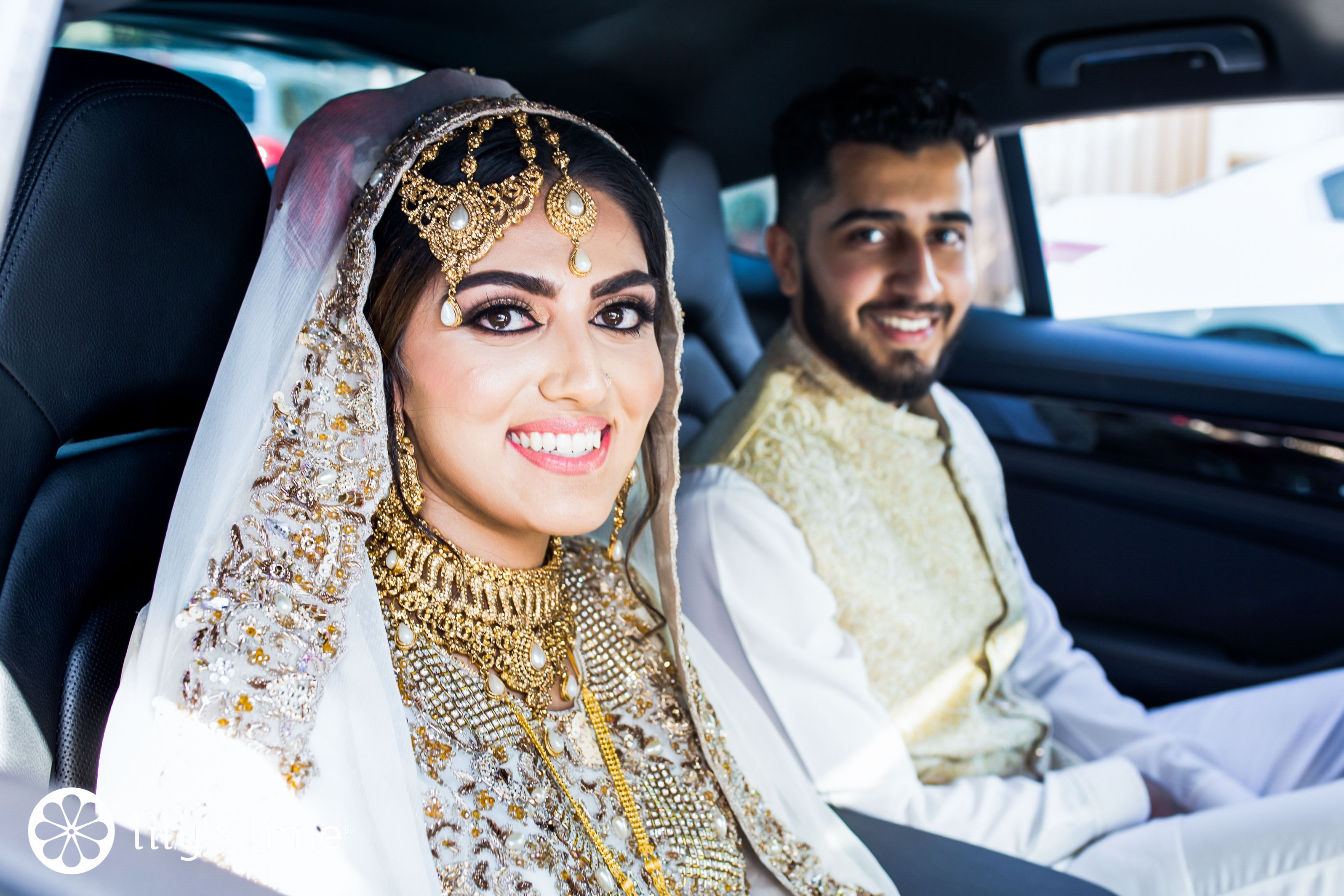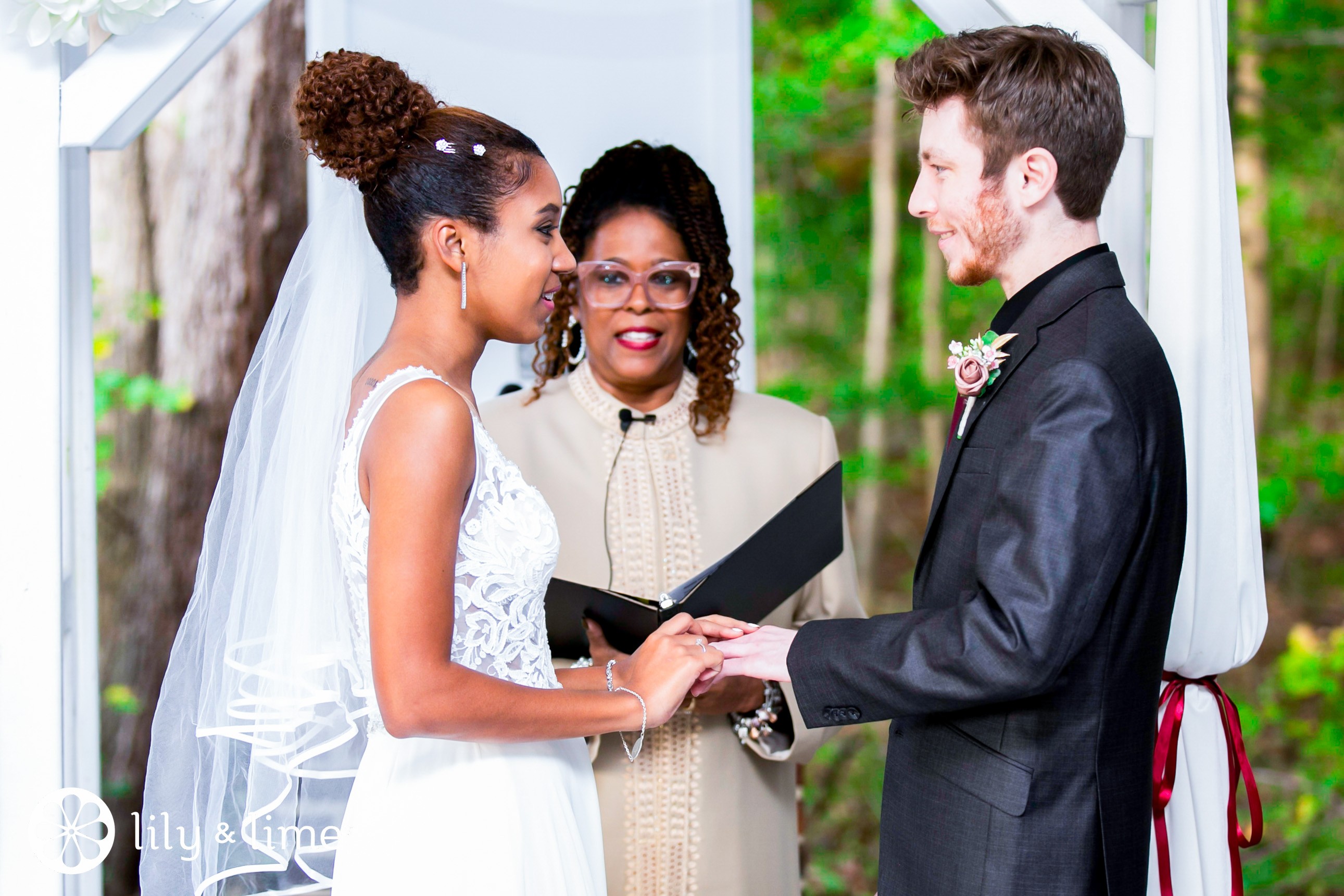 There are two kinds of brides-to-be. The one who loves to take it easy is relaxed and likes to leave some things up in the air. And then there is the type-A bride who probably has a timeline and a checklist for everything, and will leave nothing unplanned. She probably has the couple's entrance song already picked, the flowers are that perfect lilac that matches the invites, and her dress is already sourced and fitted, ready to go. While we think a happy medium of both personality types leads to lesser disappointments, we also recognize that weddings are dynamic, and there are bound to be certain things that you cannot plan for. But we admit, we also like a solid plan, and planning beforehand is the secret to a timeline for the wedding day that runs smoothly.
After months of planning and stretching down the details, when the big day finally arrives, having a well-organized timeline that breaks down your entire wedding day will help keep things on course. The plan should be as thorough as possible. As a general rule, wedding ceremonies last 30 minutes to an hour, however brief and charming wedding programs are acceptable as well, while the majority of wedding parties last 4 to 5 hours. Keep in mind that this wedding schedule is also predicted on the ceremony and reception taking place at the same location, which eliminates the need for guests to drive to another party location before cocktail hour can start. If your wedding reception will be held somewhere else, remember to factor in on-road time to allow for the time it will take for guests to arrive at the after-ceremony events.
Reasons To Have A Wedding Day Timeline And How To Build One
Not Planning Is Planning To Fail: Have you heard the saying "If you don't plan, you plan to fail" before? To make things run effortlessly and efficiently, it's challenging to organize with vendors, your wedding party, family, friends, and your venue. The timeline is crucial since it enables everyone to follow instructions on your wedding day. You will have one less concern on your wedding day once the timeline you designed is distributed to each member of your wedding party, family, and vendor.

Timeline Is Everything: There are numerous reasons why having a wedding day schedule is vital. It helps you and your vendors prepare for the upcoming task on your calendar by letting them know when to be ready. Your wedding party members will benefit from having a timeline so they know when to get ready and where to be throughout the day. In order for them to not miss any of your precious memories, it keeps your immediate family members informed of your intentions. A wedding day timetable, in contrast to having to plan the entire day from the makeup chair to the front of the ceremony, allows you and your future husband to unwind and genuinely enjoy your day. You won't enter a chaotic or stressful wedding day if you have a timeline for the big day that you've agreed upon with your wedding vendor team and sent out to everyone who needs to view it. Your wedding day will be planned and prepared for your enjoyment.

Building A Wedding Day Timeline: Simply put, your wedding photographer and your wedding planner/coordinator should be the first two persons you contact when establishing a timeline for your wedding day. Your wedding day schedule should begin by planning activities around the time of the ceremony, but as a couple, it will grow to include all of your morning and evening activities as well. You two should schedule all of the essential events you have scheduled for the day, including when you two should start getting ready, when guests should come, when you need your suppliers to arrive, and be ready when you need your wedding party to be ready, and so on.

Schedule For Extra Time: To ensure that you have enough time for everything you want to do, plan accordingly. Specific photo requests, private moments with your spouse, special dances, and whatever else you may like to do are a few examples of this. Make sure to provide extra time throughout the day just in case something gets delayed.

The Timeline Guide: Every wedding day timeline will look a little different, and the beauty of weddings is that you can create your own perfect day. Create your own wedding day timeline using the information below as a reference.
2 PM: Photographer arrives
A bride should be ready 30 minutes before the wedding photographer arrives. The photographer(s) can take pictures of the dress, rings, invitation, etc. during this time.
2:15 p.m. Bride's hair and makeup are finished, and the bridesmaids are ready.
By the time the bride's hair and cosmetics are finished, the bridesmaids, as well as the mother of the bride and any other bridal suite VIPs, should be dressed and prepared. In this manner, everyone can appear in the photographs showing the bride getting ready. Plan them for after hair and makeup but before the bridesmaids put on their dresses if you want those adorable pictures of everyone wearing matching robes.
2:30 p.m. Bride gets ready
You should have the photographer take pictures of your maid of honor, and possibly other bridesmaids, helping you zip up your dress and put on your shoes once you're mostly dressed. Make sure your mother is involved as well! Maybe she adjusts your veil or helps with your earrings and jewels.
2:45 p.m. Wedding Photographs
The photographer will concentrate on taking some stunning portraits and detailed photographs in previously scouted places all over the venue once you are fully dressed and ready.
3:10 - 3:30 p.m. Wedding Party Pictures
These pictures are designed to be informal and enjoyable, showing the bride and her companions enjoying themselves. Make sure the props are ready if you want any unique shots, like toasting with champagne.
3:30 p.m. First Look
In a private moment, away from the many people who will be watching you exchange vows during the ceremony, you and your spouse can have your first look. This is an optional aspect of the wedding.
3:30 - 4:10 p.m. Group and portrait photographs
If you decide to have a first look, this is the perfect opportunity for your photographers to take some close-up pictures of the two of you at carefully chosen spots around your venue.
4:10 - 5:00 p.m. Photos of the wedding party and family
Have everyone in your family assemble in the lobby of your venue at around 4 o'clock, dressed and prepared. A family member should be designated to assist the photographer in identifying everyone, and you should make sure the photographer has a shot list of every family configuration you want to be documented. If Aunt Mary wanders off, your sibling or cousin will discover her much more quickly since they already know who she is.
5:30 P.M.- Wedding Invitation's Start Time
The majority of weddings don't actually begin at the hour indicated on the invitation. Your ceremony should begin about 15 minutes after the time on the invitation. This ensures that everyone will have a seat and offers guests some extra time if they are running late. Because of the gridlock, you don't want anyone to miss your precious moment. Additionally, now is a fantastic moment to play some music to set the mood and let everyone know that the ceremony is about to begin.
5:45 - 6:15 p.m. Ceremony
This is the time period that fluctuates the most for weddings. The length of the ceremony will greatly affect the timing. Religious-based ceremonies can continue up to an hour, whereas non-religious ceremonies often last around 20 minutes.
6:15 - 7:15 p.m. Cocktail Period
While the two of you elope for some post-ceremony pictures with the photographer, invite friends to cocktail hour. You can attend cocktail hour midway through or spend some time in the bridal suite eating appetizers and beverages quietly depending on how many photos you want to take. This will offer you a much-needed break to recharge for the rest of the night. This is also when you would typically take your shots together, as well as family portraits and portraits with the complete bridal party if you decide against a pre-wedding first look.
7 pm- Sunset Pictures
Plan more photographs of the two of you during the about 30-minute period before sunset, which affords some amazing natural lighting changes. Timeanddate.com will provide you with the precise sunset time to the minute on your chosen date and location. It almost always seems to be entirely accurate. Depending on where and when you're getting married, the actual hour of sunset varies greatly. Pre-sunset photographs may need to be booked for around 4 p.m. during the winter.
7:15 pm- Invite Guests to Dinner
If you're not already there, signal to guests that it is time to move into the dining area and take their seats.
7:30 pm- First Dance and Grand Entrance
If you immediately follow your dramatic entrance with your first dance, timing is ideal, advises Brand. As a result, the festivities and formalities continue. For your first dance, you can either fade out after two minutes or dance for the entire song. After the first dance, you can add a dancing set with three to five songs to get everyone moving before supper.
7:35 - 7:45 p.m. Hosts' Welcome Toasts
The parents or a close family member of the newlyweds often make the first two toasts in the wedding reception schedule, which are referred to as welcome toasts. Traditionally, the father of the bride speaks first.
7:45 - 8:30 p.m. Dinner
It's time to eat! This is arguably the most important time of the wedding reception timeline.
8:30 - 8:40 pm- Wedding Toasts
The best man and maid of honor can make their toasts during this time slot of the wedding program as supper is coming to a close. Establish a time limit for each toast, and tell your speakers to keep inside it.
8:40–8:50 pm- Family dances
Then move into an open dancing floor, which is what we advise doing right after the toasts. Change to upbeat music after the final formal dance, and ask your band or DJ to encourage everyone to join you on the dance floor.
9:30 - 9:45 pm- Garter toss, bouquet toss, and cake cutting
The cake cutting comes first, then the bouquet toss and the garter toss if you're retaining those customs. The newlyweds should take this opportunity to speak a few words and thank everyone for attending.
9:45 pm-Open Dance Floor
This is the time for merrymaking to begin. Open the dance floor up for your loved ones and watch them dance until dawn!
11:30 pm- Grand Exit
Set up the last song in advance with your DJ or band so that you'll know when it's time for it. Say your last goodbyes and give each other your last hugs. Have a designated member of your bridal party direct all the guests along your exit path and distribute the items if you're having a sparkler exit or other festive flair. Take hold of each other and walk toward a happily ever after when your last song starts playing!
Wedding Timeline FAQs
How can I make a timetable for my wedding?
Consult your own expert first if you're working with a wedding coordinator. You can find a ton of internet resources to help you create the ideal timeline for your big day, including bridal blogs. For simple organization and modification, we advise utilizing a document like an Excel sheet or a Microsoft document.
Will a first look affect the schedule of my wedding day?
You and your partner will undoubtedly have more time and freedom on the big day if you take the first look. By scheduling a first look several hours before the ceremony, the bridal party and the couple can take all the typical cocktail hour photos. This is especially useful for nighttime weddings where photography needs daylight.
Do I need a lengthy wedding reception?
While the average wedding reception lasts four to five hours, some couples choose to extend the event to allow for extra toasts, speeches, and dancing, of course! A prolonged reception can be the best option if you're planning a big wedding with lots of guests, have multiple speeches scheduled, or simply know that your guests love to party. However, confirm that it is truly necessary and make a plan to keep your guests entertained throughout the entire event.
Questions to Ask Yourself Before Drafting A Timeline
Before you can begin planning your wedding day timetable, you must make a number of considerations. If you have the answers to these inquiries, you can probably begin making your wedding itinerary!
1. Will you be getting ready at the site of the ceremony or some other location?
2. Are the sites for your wedding ceremony and reception different? If so, remember to include travel time in your wedding schedule.
3. Will you arrange for transportation for the people at your wedding party and/or guests? If so, it might speed up and smooth out the journey.
4. Will you be taking pre-ceremony photos and doing a "first look"? Or would you want to postpone taking photos of couples, families, and groups until after happy hour?
5. Do you want to shoot your first look photos or your wedding images during the "golden hour," or the last light before the sun sets?
6. What is the duration of your ceremony? You'll need to talk to your officiant about this. Will your cocktail hour be held prior to the ceremony or before the reception?
7. Does the location of your celebration have a curfew or noise regulations that require you to finish the reception at a certain time? If you have to stop the celebration at a specific hour, your wedding reception's timeframe will be more constrained.
8. You're going to have how many toasts and will you cut the cake?
9. Will you participate in the bouquet and garter toss as well as other dance floor games?
10. How much time is specified in the contracts with your vendors? How long will the DJ/band, videographer, and other photographers be at your wedding?
11. Do you plan to host any afterparties? How will guests get there and where will those be held?
Having a plan is always a good plan, and it eliminates the need to stress and wonder how a certain day will go because you are in control of the day to a certain extent. That can instantly put your mind at peace and make you feel more confident as you walk into the most important day of your life.