3 Gift Ideas for Your Bridesmaids
April, 14 2017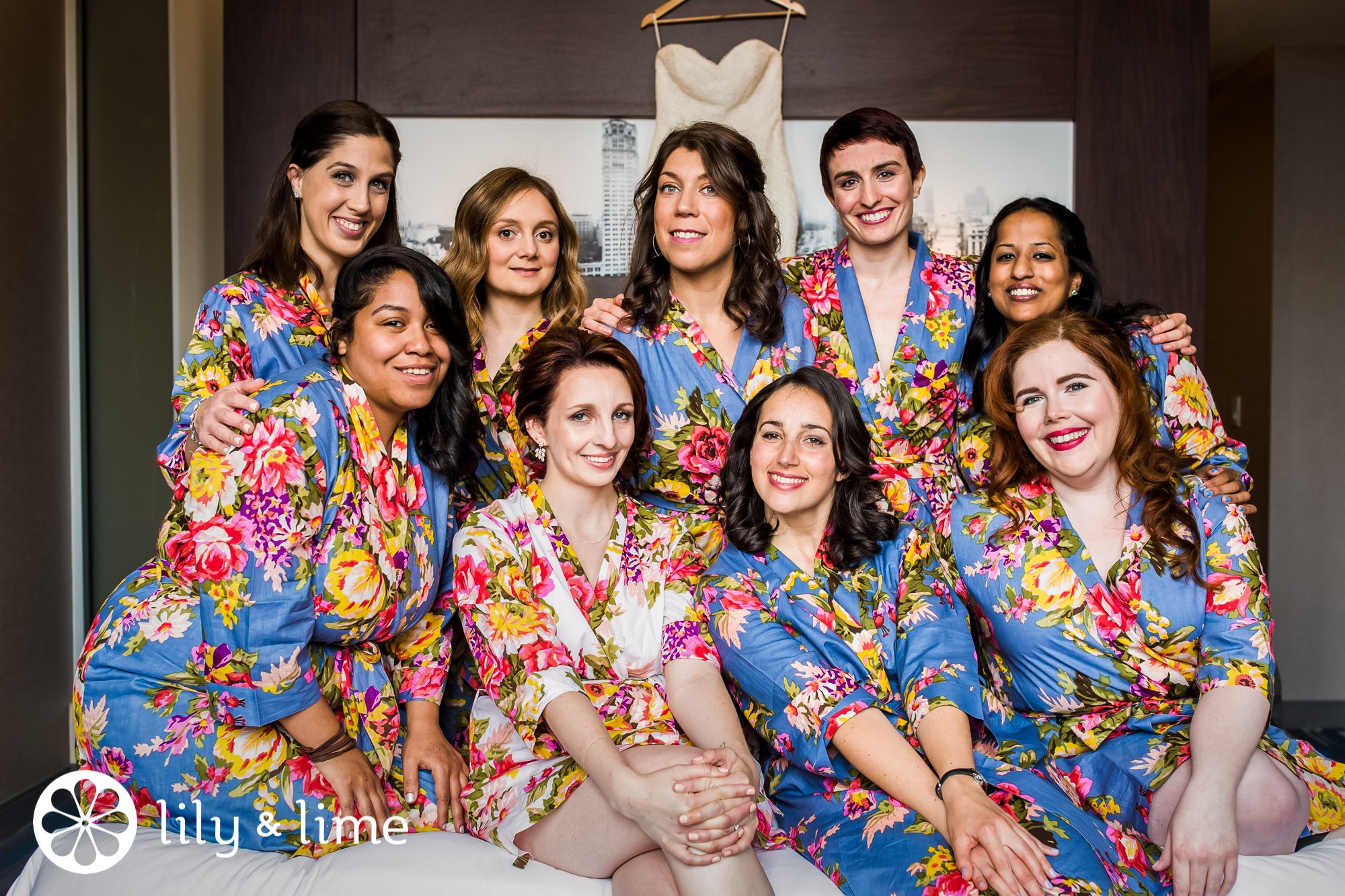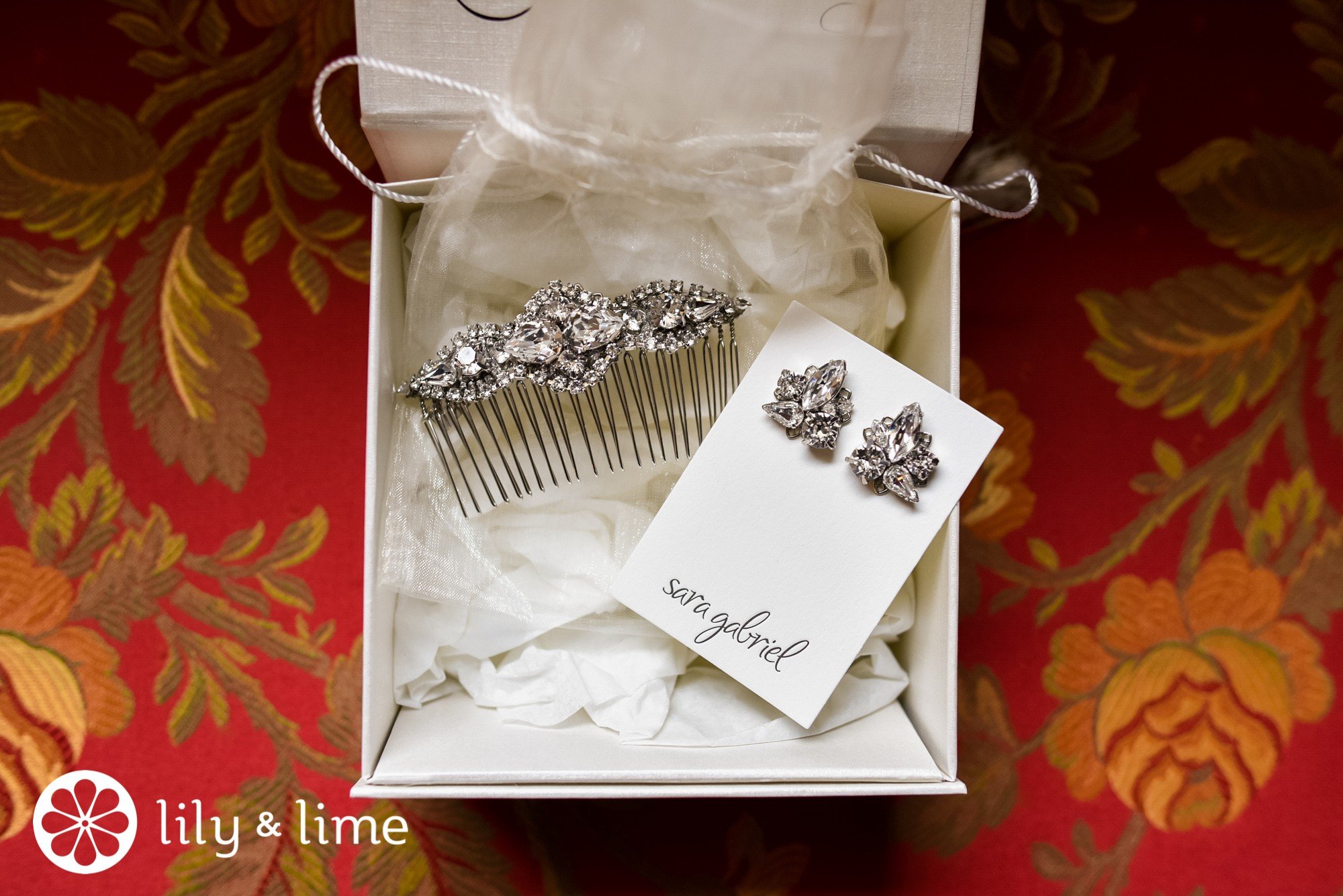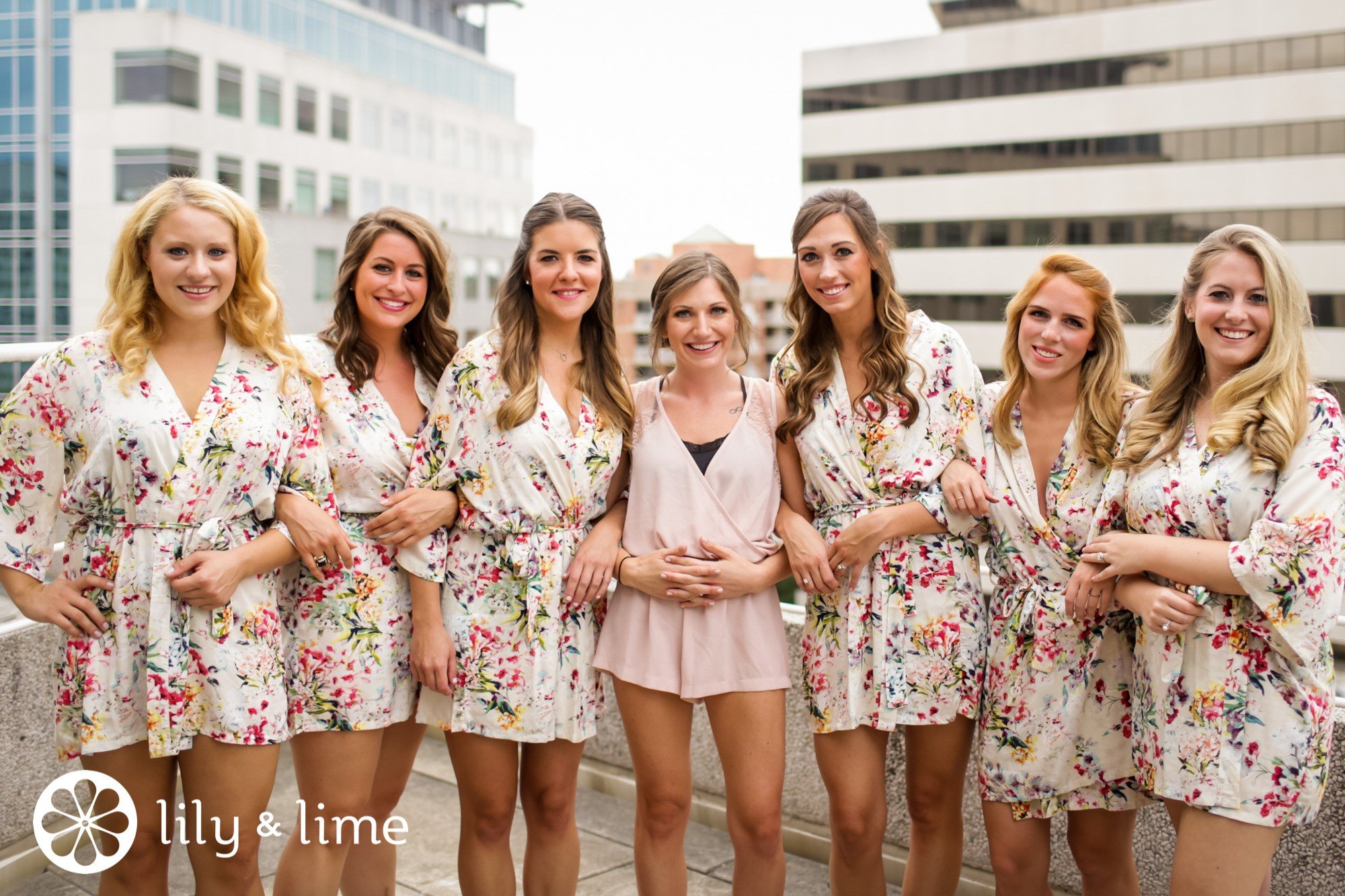 Your best girlfriends are a huge part of your wedding day! They're there to help you with your dress, slip on your shoes and give you plenty of pep talks. To thank them for standing by your side, present them with something special the day you say, "I do!"
Here are 3 gift ideas for your bridesmaids:
1. A Personalized Treasure
Custom mementos are such a special way to say "thank you." A personalized treasure will mean the world to them, and it'll be something they keep forever. Consider giving your girls custom champagne glasses with their name on it! You'll definitely want to have a quick toast while you're getting ready!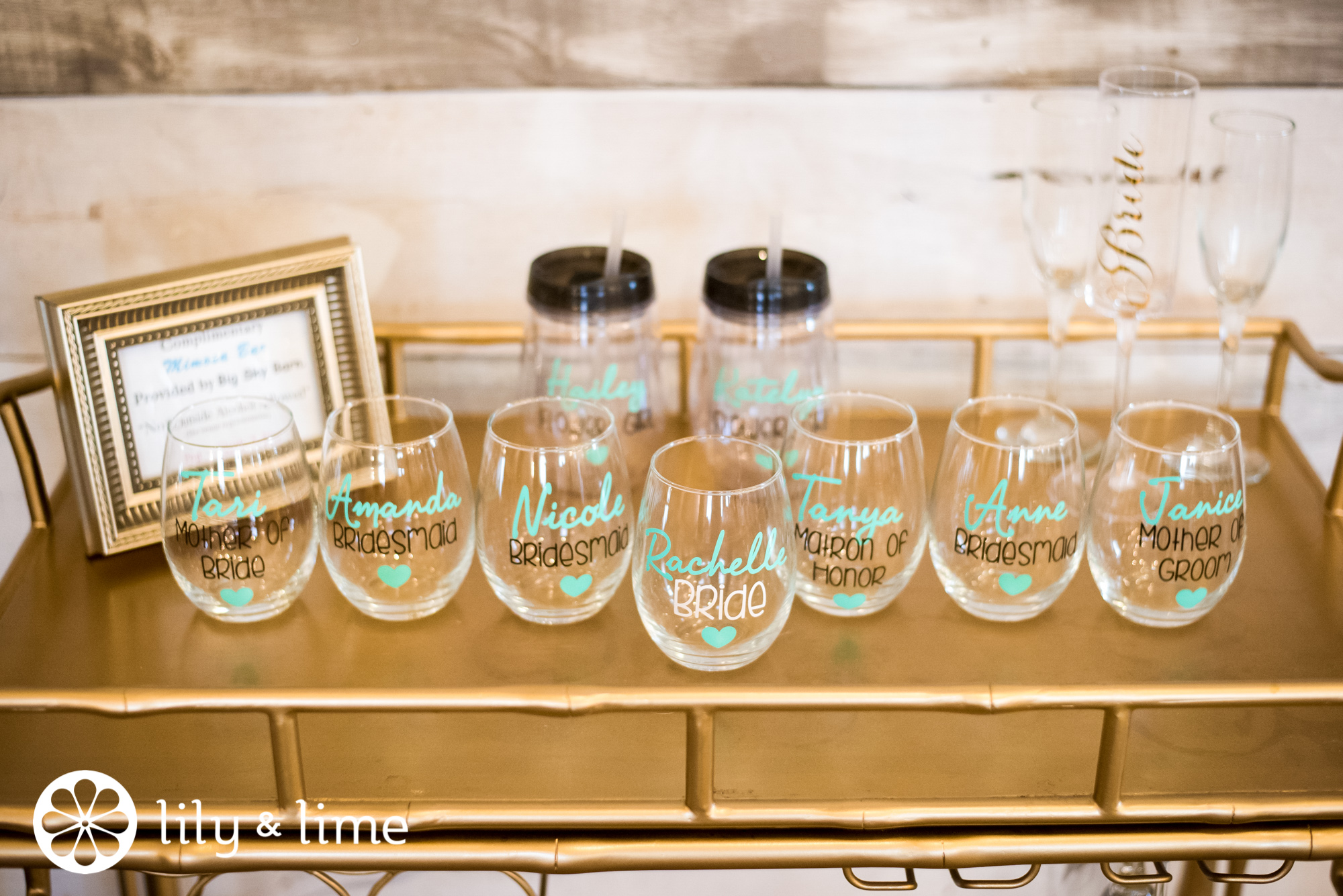 Another great gift idea for your bridesmaids is custom hangers. They are perfect for for hanging bridesmaids' dresses the day of, but can definitely be used for years to come! Personalized totes are another great (and practical!) gift to give. There's no such thing as having too many bags!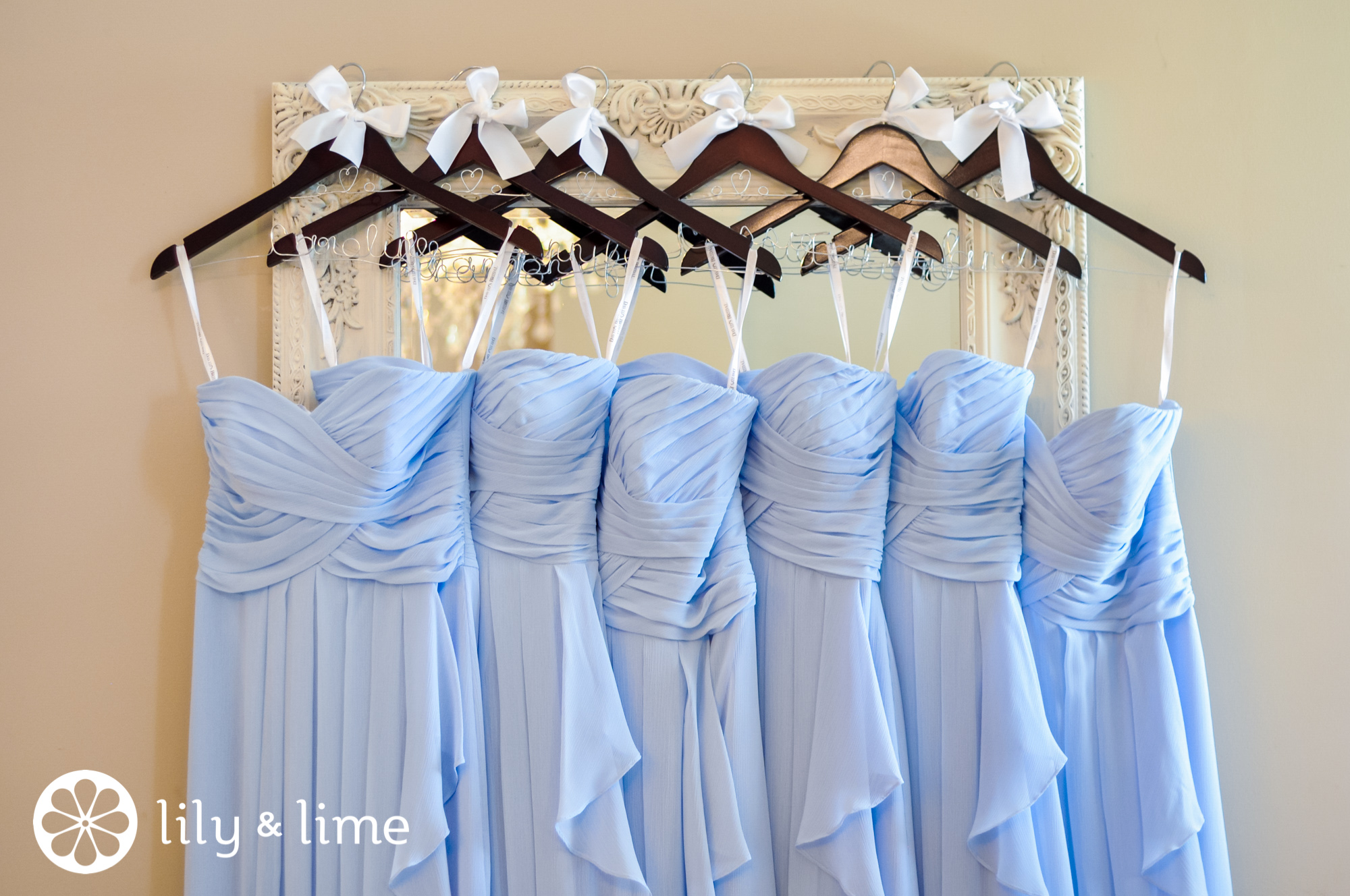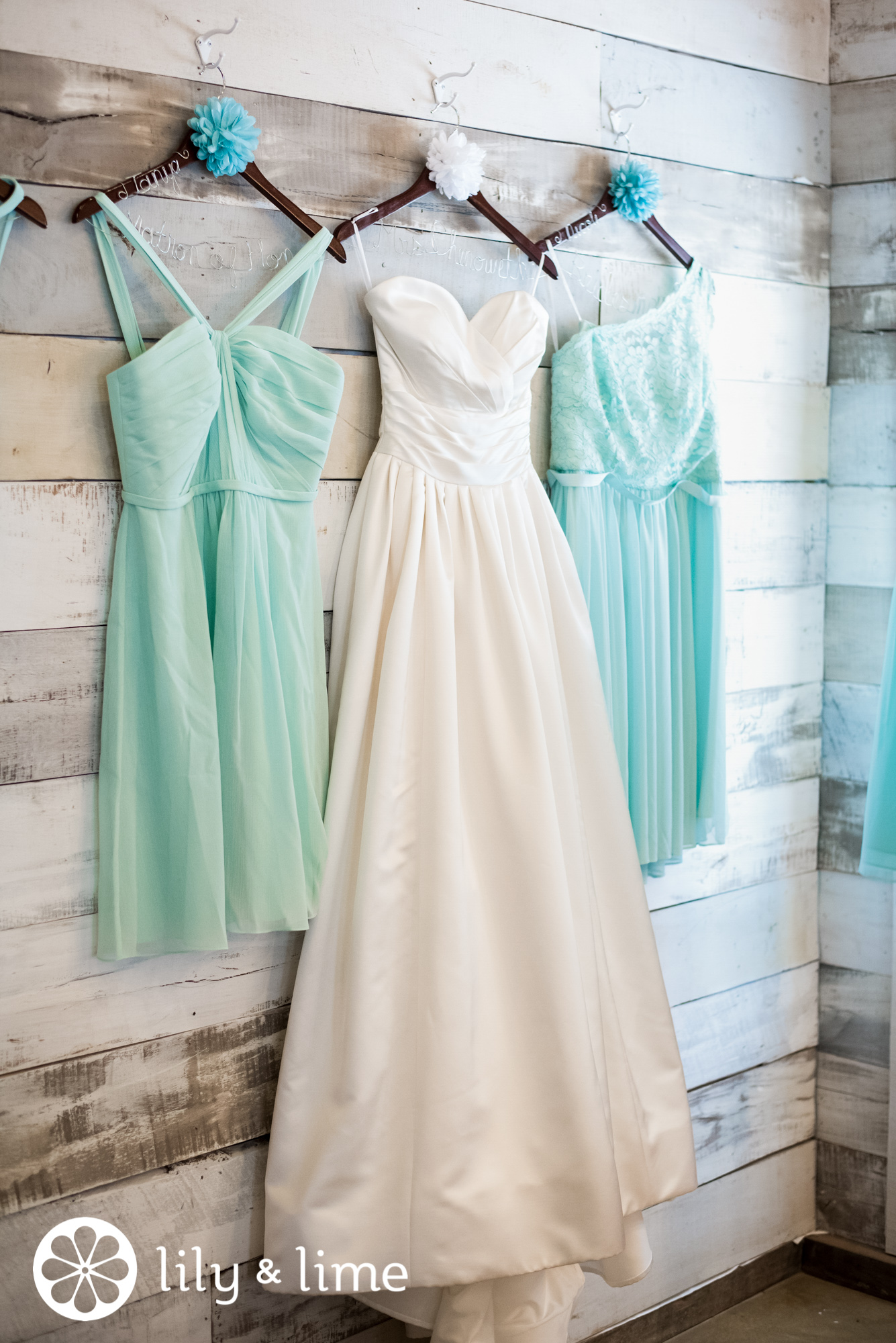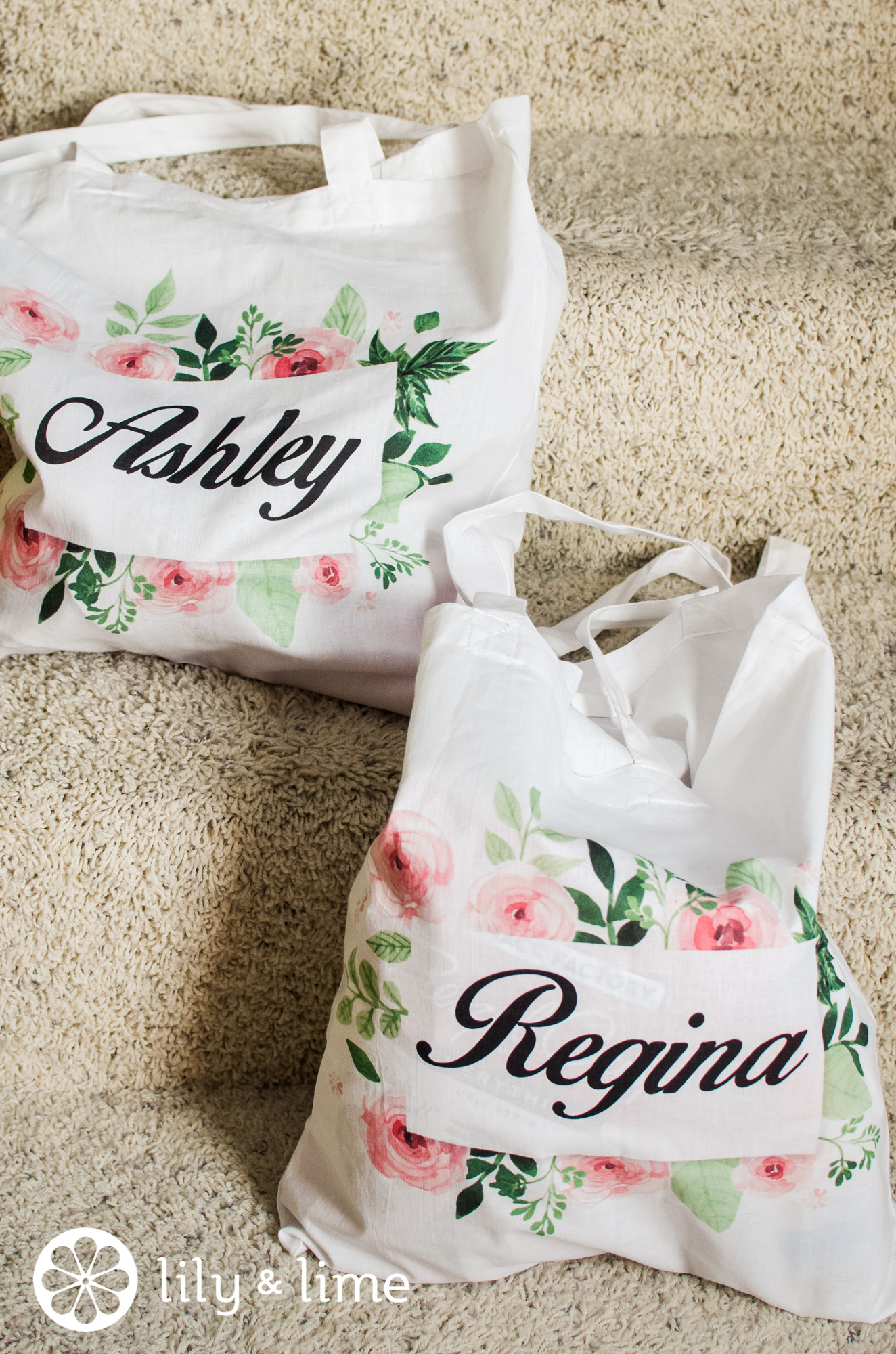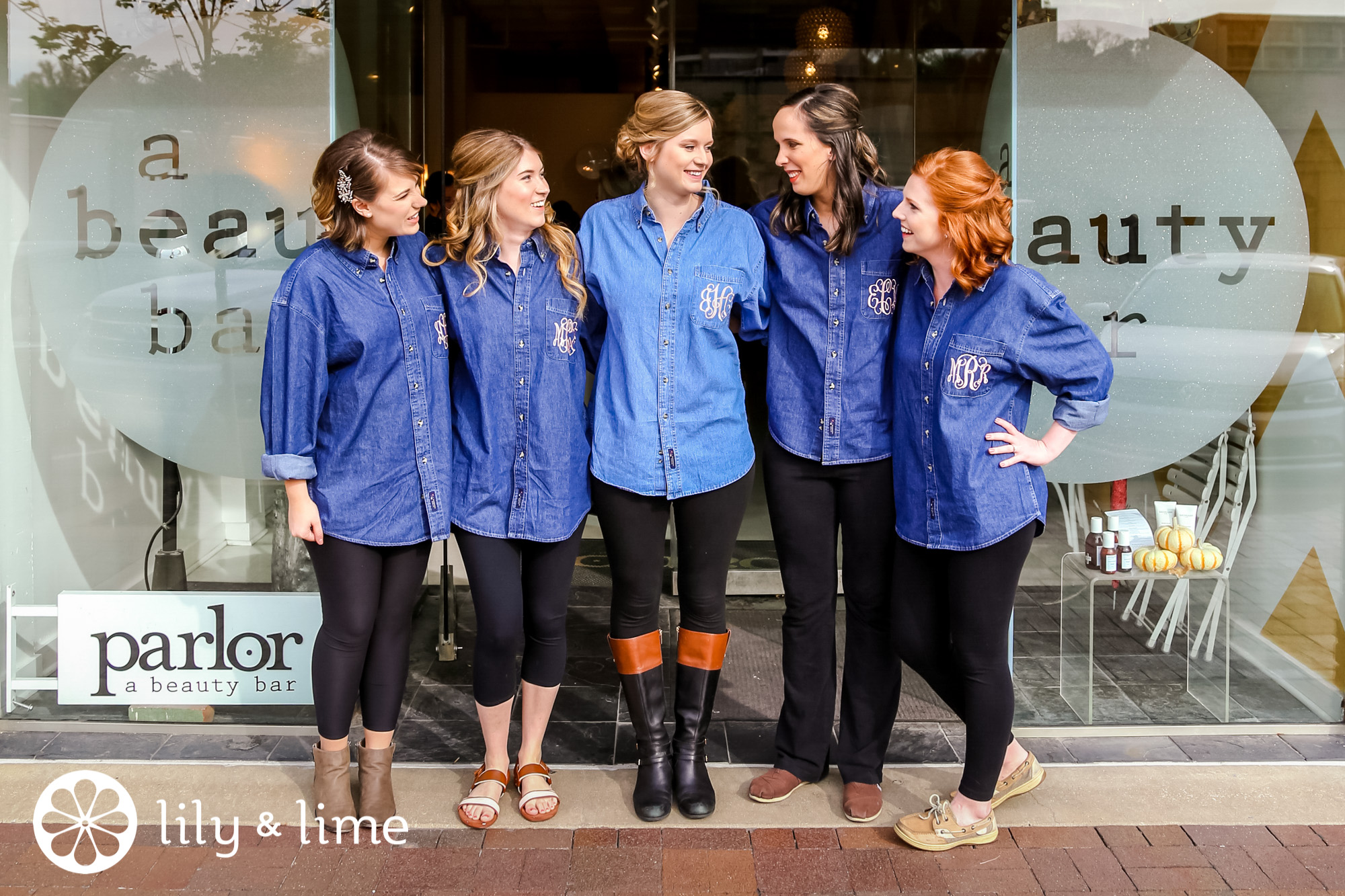 2. Matching Robes
Another special way to give back to your bride tribe is to surprise them with matching robes! We love these colorful satin robes - they're great to wear while everyone gets ready for the big day! What we love even more is when the wedding photographer captures candid moments of the bride and her 'maids in these matching robes - it truly makes for a great photo!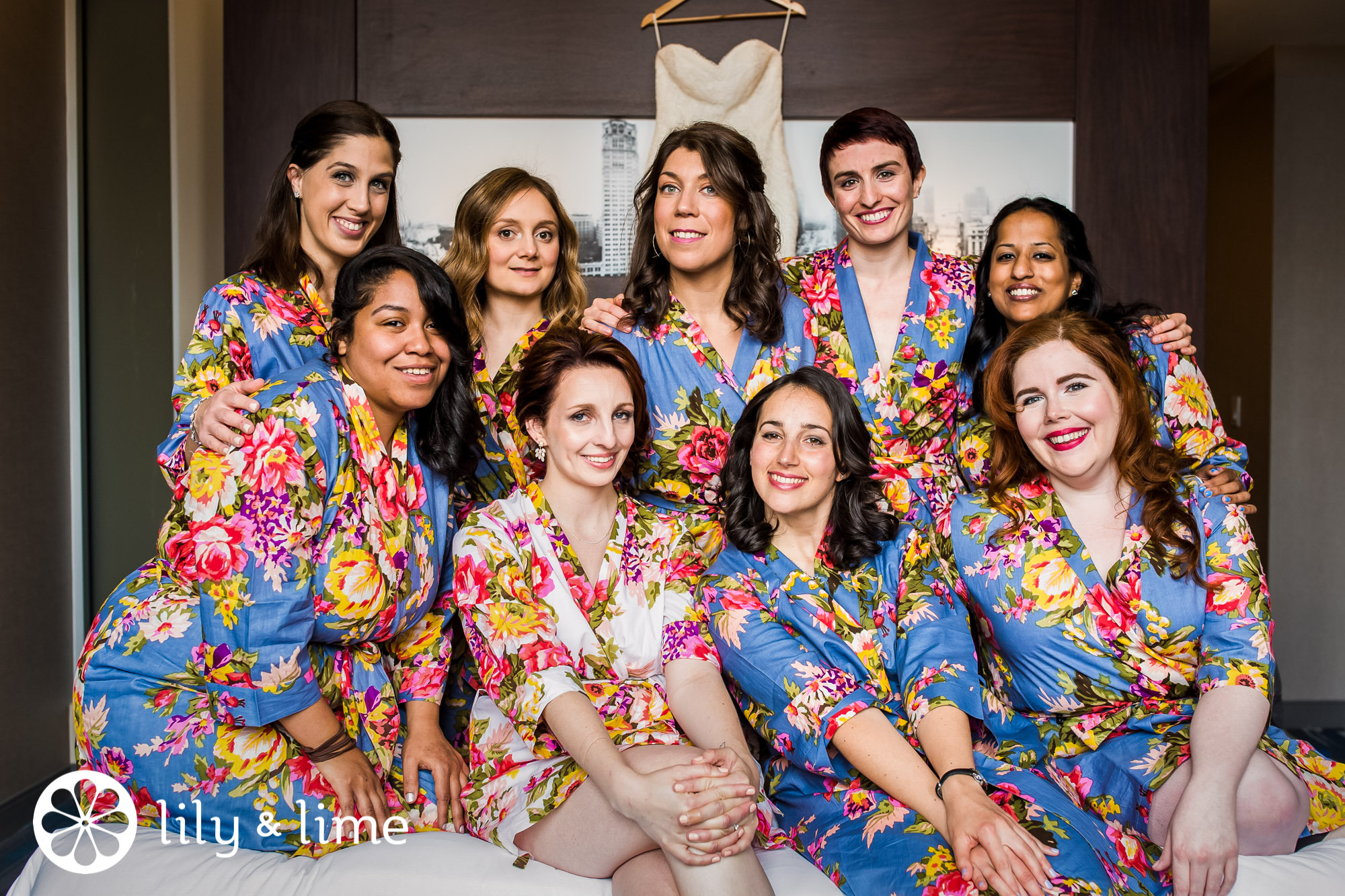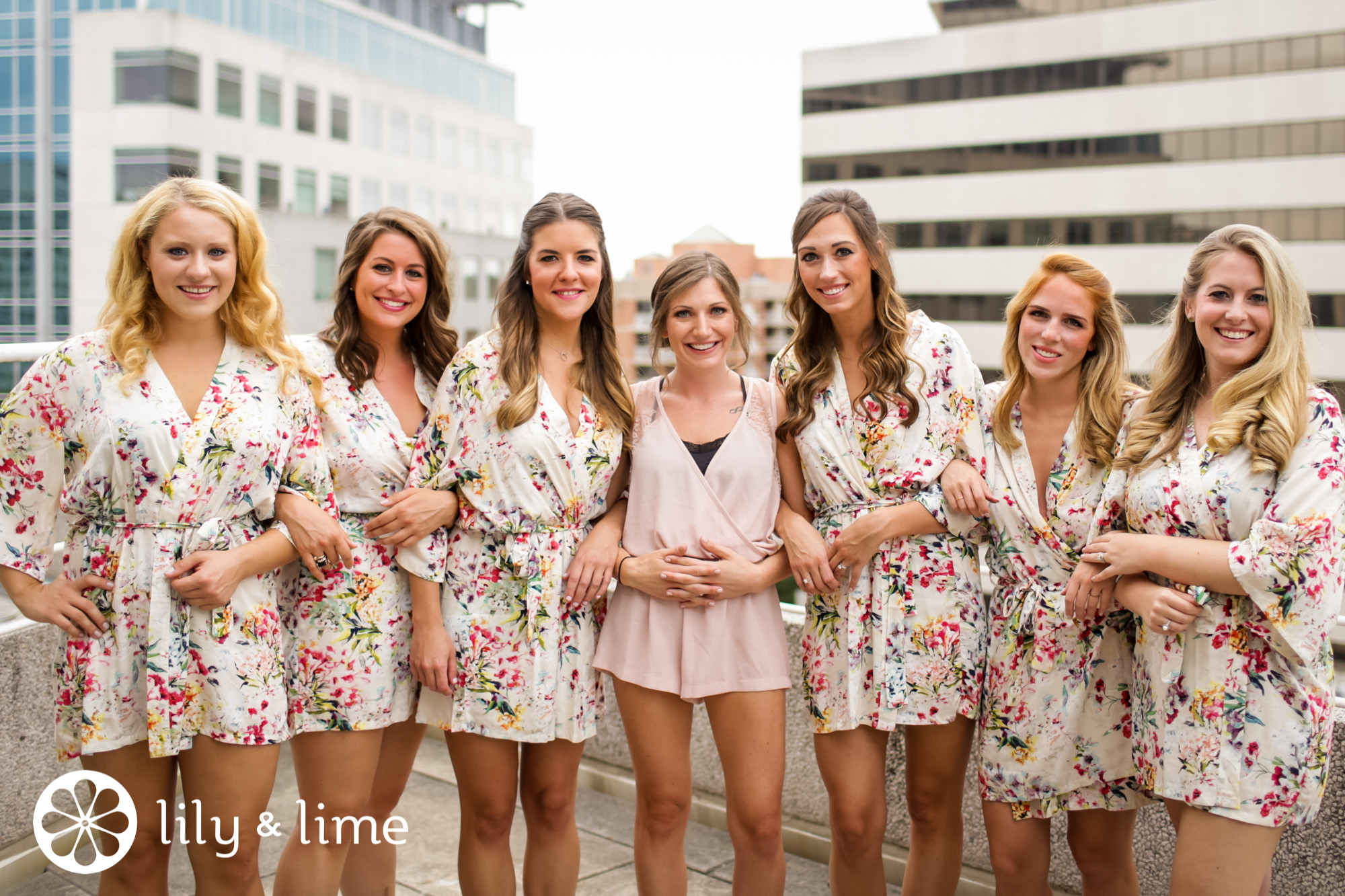 Having a sleepover in the suite the night before your wedding? Gift your girls matching pajamas instead! After all, who wouldn't want another pair of cozy pajamas?!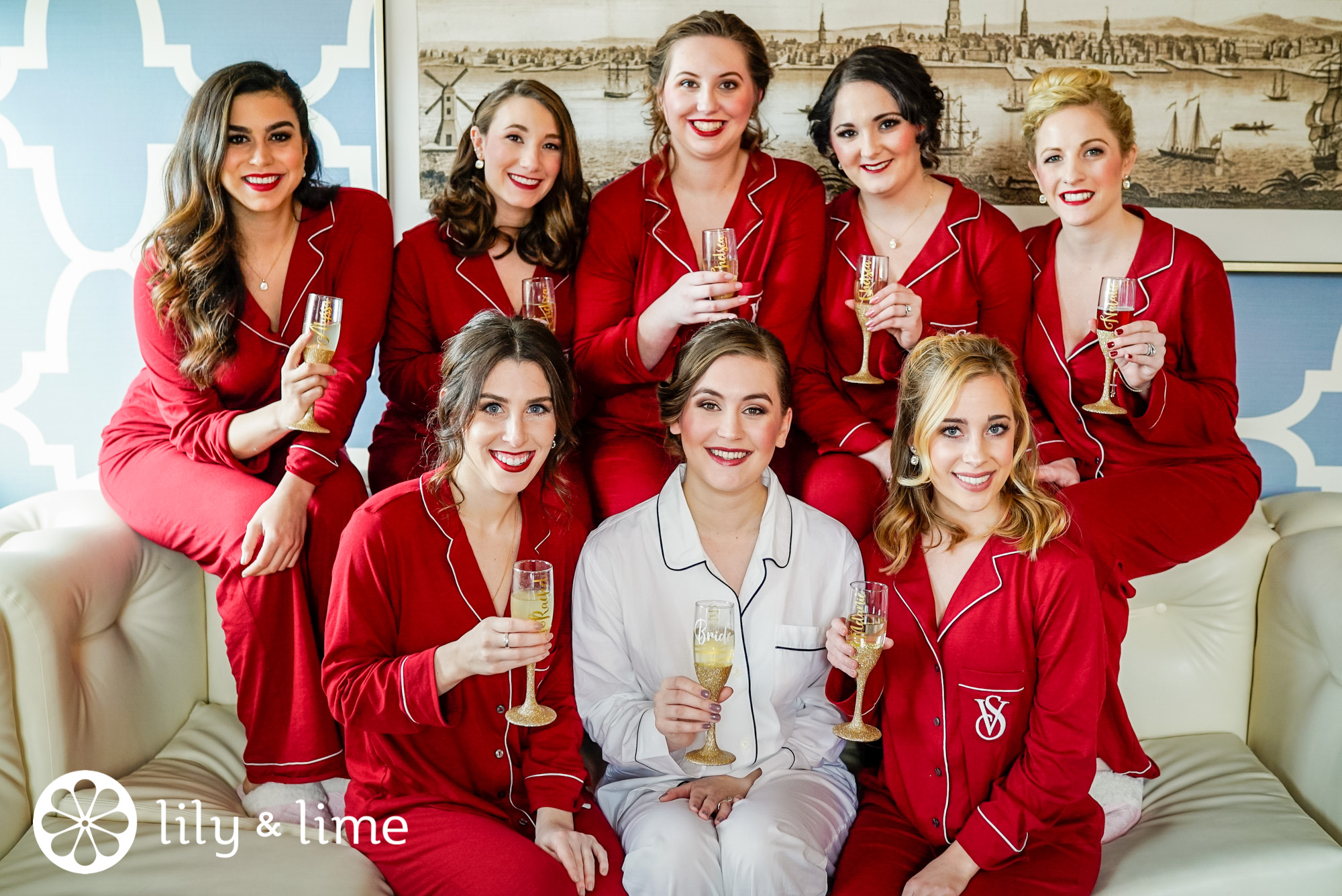 3. Jewelry
Bedazzle your bridesmaids by gifting them something they can wear on your special day. Hand each of your girls a jewelry box with earrings and hair accessories to help complete her bridesmaid ensemble! An infinity necklace is another sweet accessory to give your bridesmaids. This truly symbolizes a timeless friendship!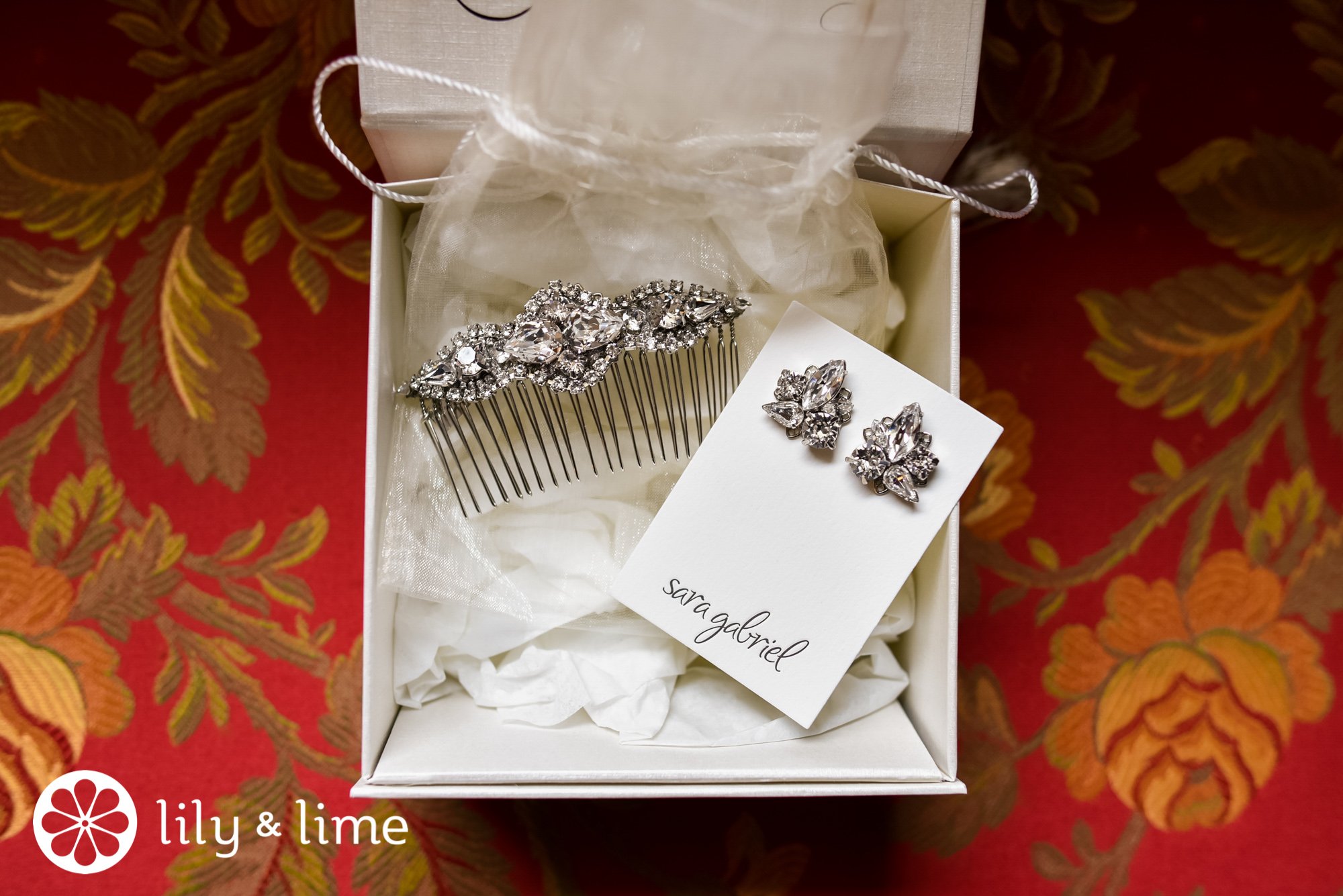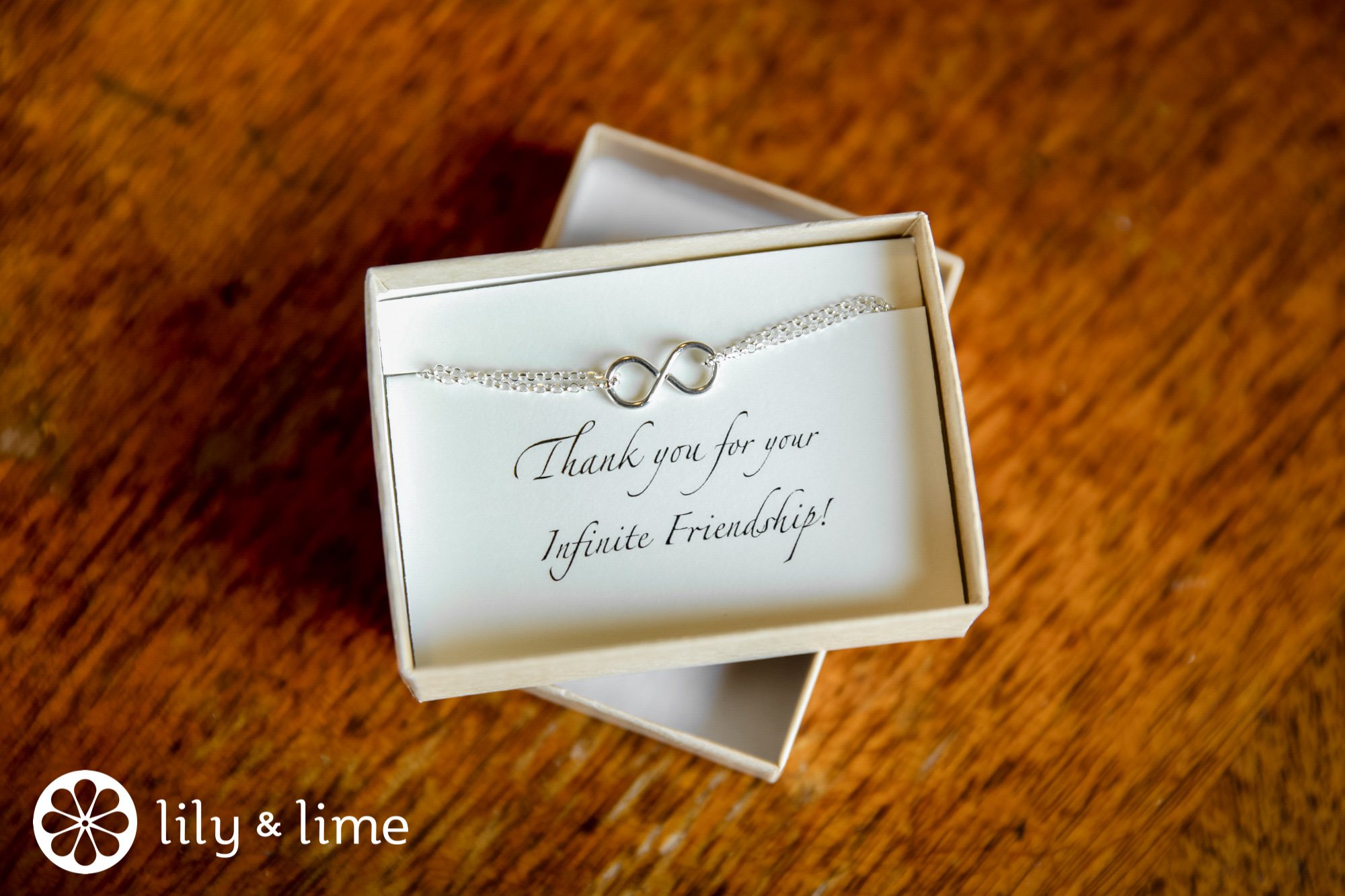 We rounded up a bonus gift for you because you can't forget about your magnificent mother - especially on your wedding day! A coffee cup that says, "I can't keep calm, I'm the mother of the bride" is the best gift. It's funny, sweet and almost too perfect not to give her!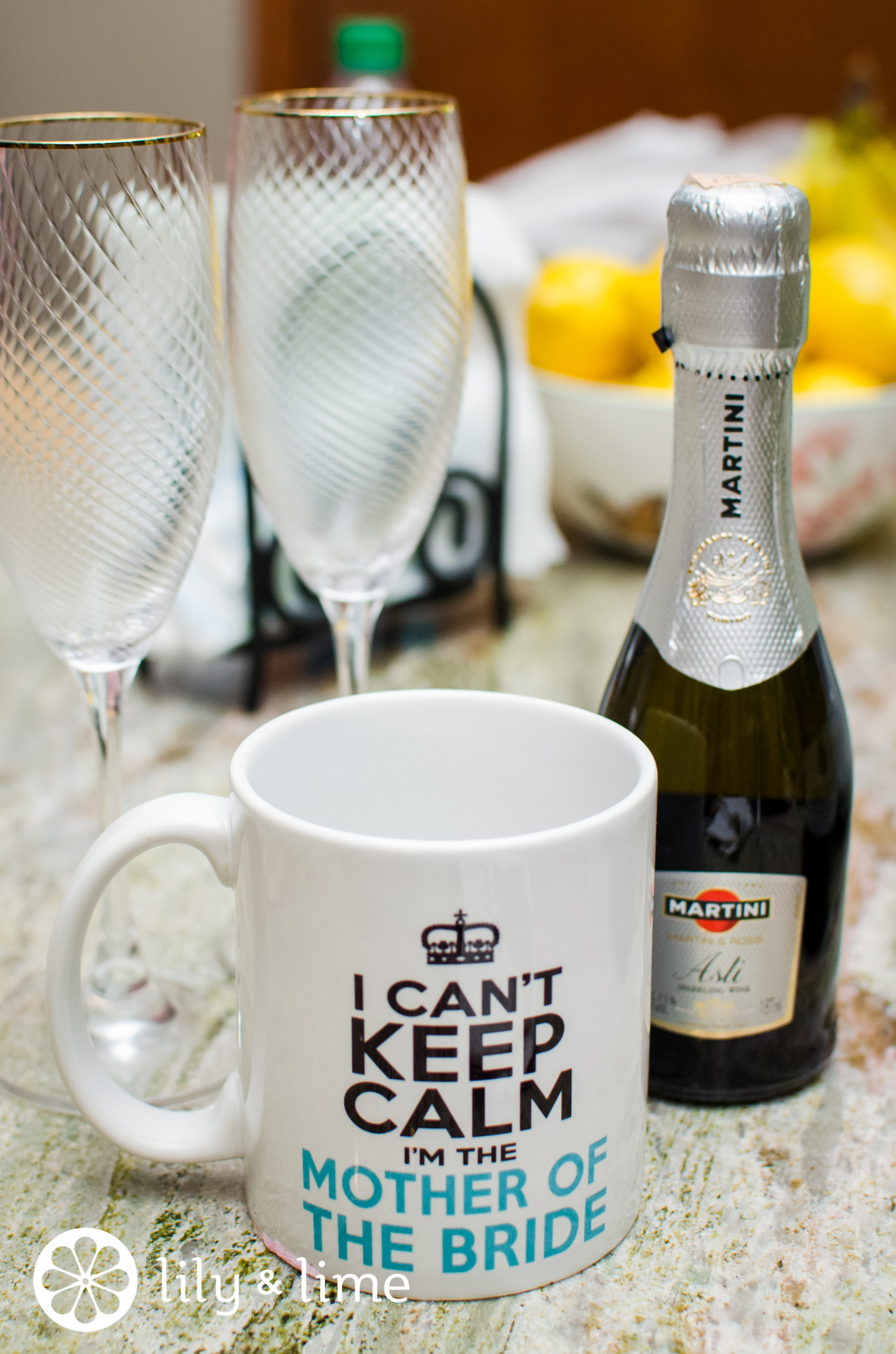 Whatever gift you decide to go with, the appreciation will go a long way!