5 Swoon-Worthy Wedding Shoes
February, 2 2017
As the saying goes, "If the shoe fits, wear it." But finding the perfect wedding shoe isn't just about the fit. We're talking fashion, function and personality.
From the comfort of flats to the glamour of stilettos, we know you want something elegant peeking out from underneath your gown as you graciously walk down the aisle.
Thankfully, there's a shoe to match every style, need and price point, while still adding a little pazazz to your, "I do." Here are 5 of our favorite wedding-shoe styles:
1. Wedge
For the bride whose fashion style is something in between (not too towering, but not too flat) a wedge heel is the perfect match. You'll still look sophisticated as you strut your stuff without compromising comfort and practicality.

We love these cream-colored, T-strap wedges for so many reasons. The shoe's platform says sturdy, but the body shouts playful and pretty.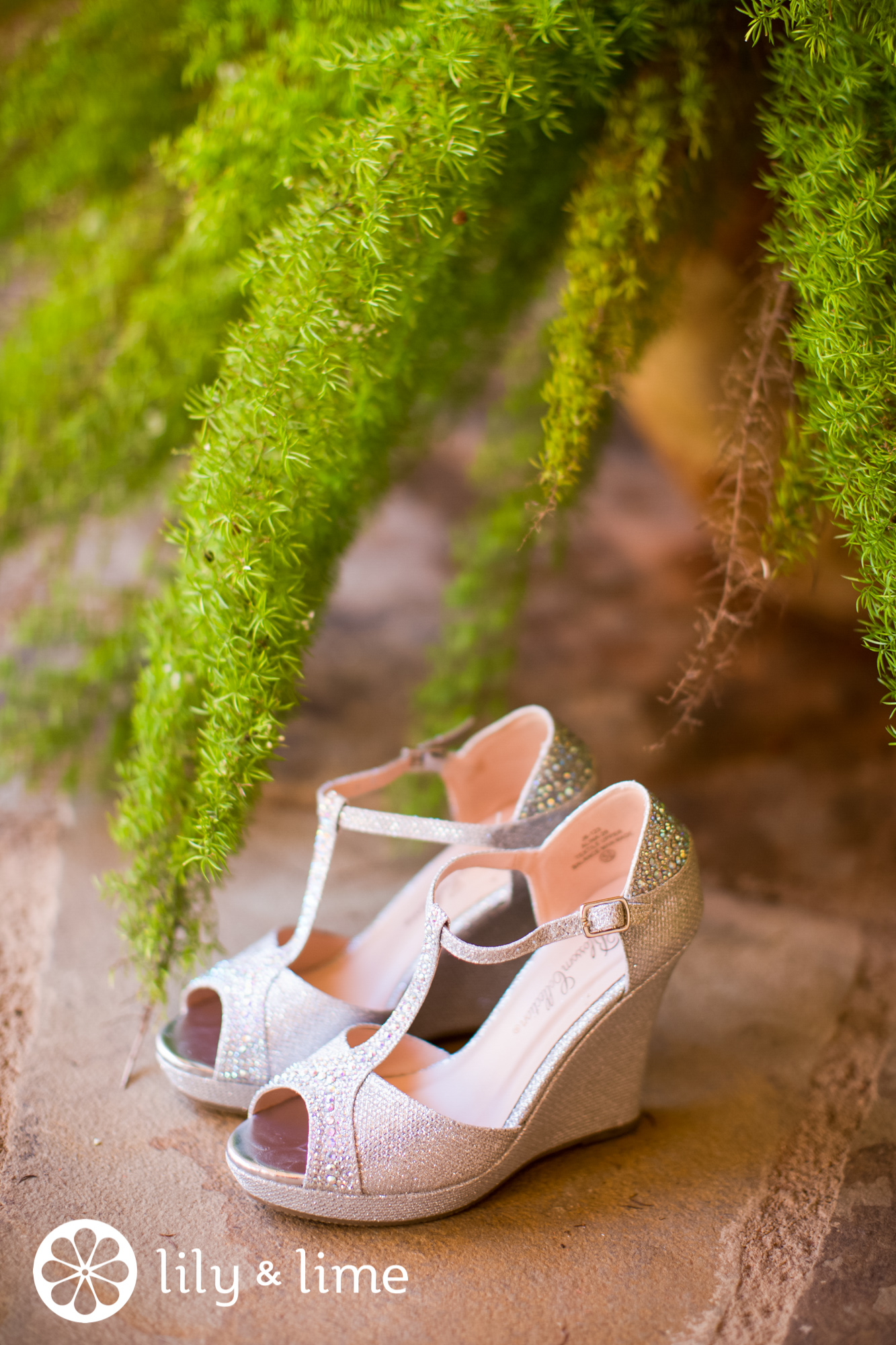 These red fabric wedges are cute and casual. These dancing shoes are the perfect way to add a little pop to your snow-white wedding dress. Additionally, colorful shoes really stand out in photographs!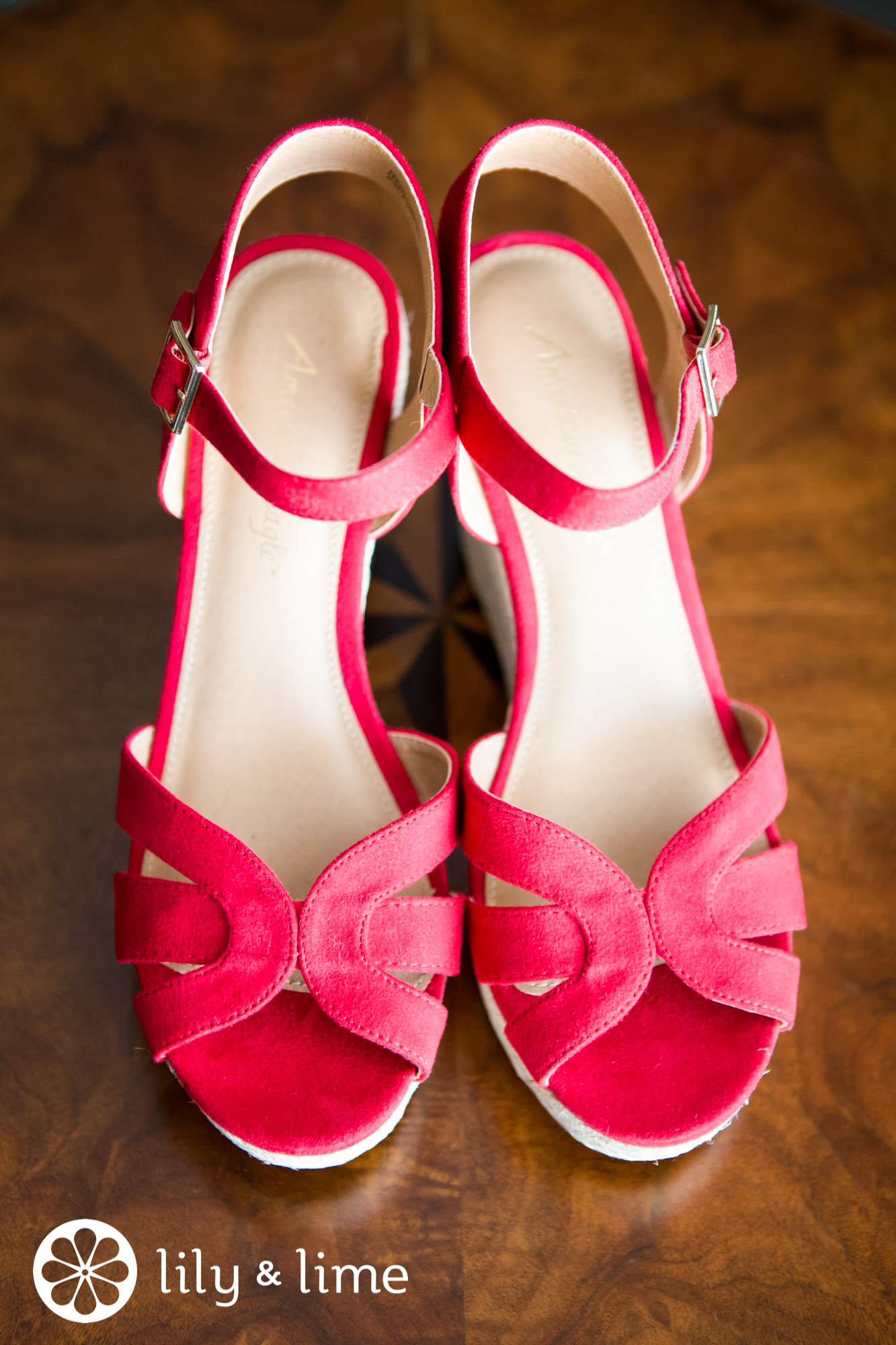 2. Kitten Heel
Not too tall and not too short, the kitten heel is perfect for the bride who wants a little height but also wants to dance the night away - comfortably. Adorned with a diamond buckle, these gorgeous kitten heels are the perfect combination of simple and sweet.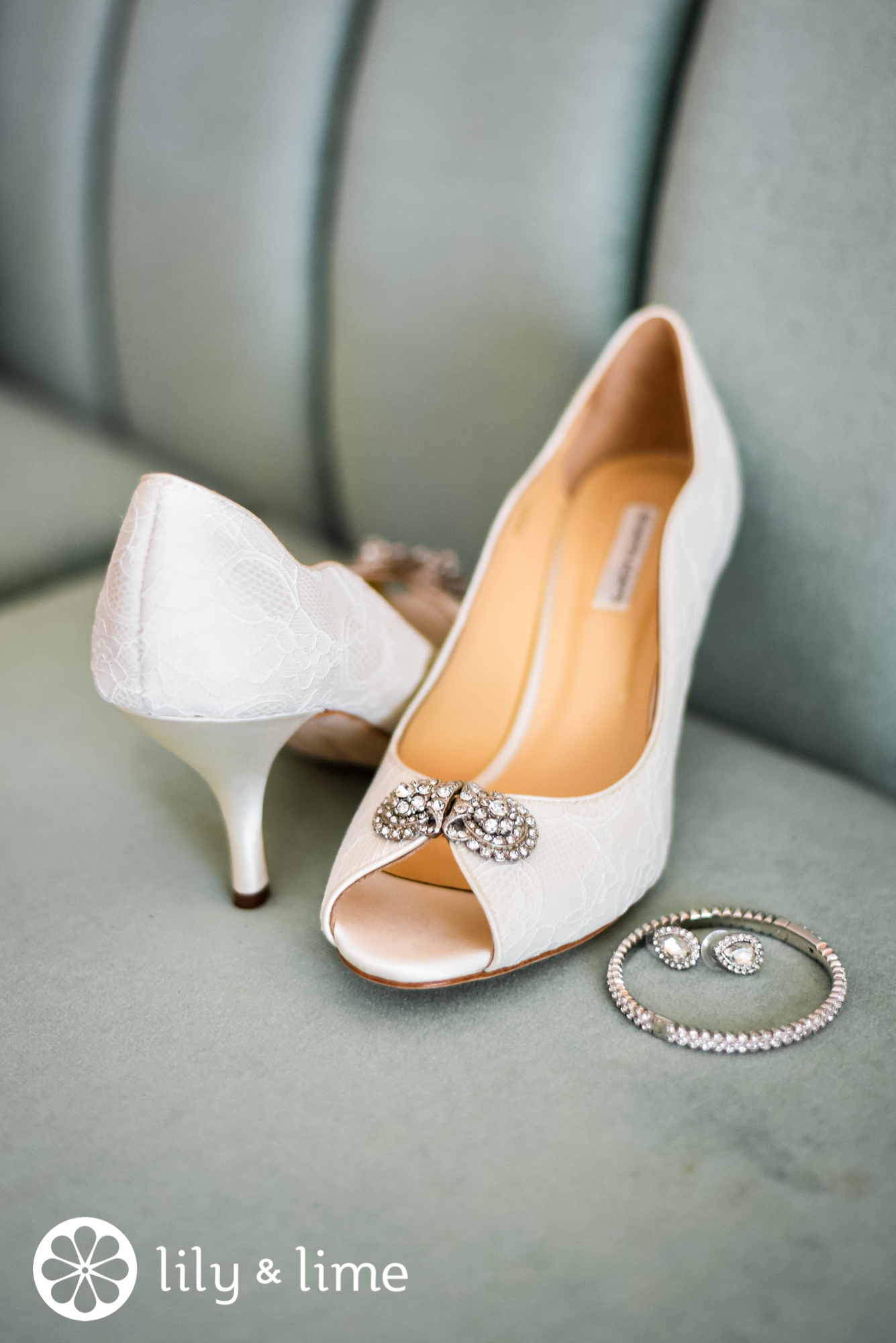 3. Stilettos
For the fashionista, a stiletto-style shoe is a must-have on your wedding day.
You can choose something clean and romantic...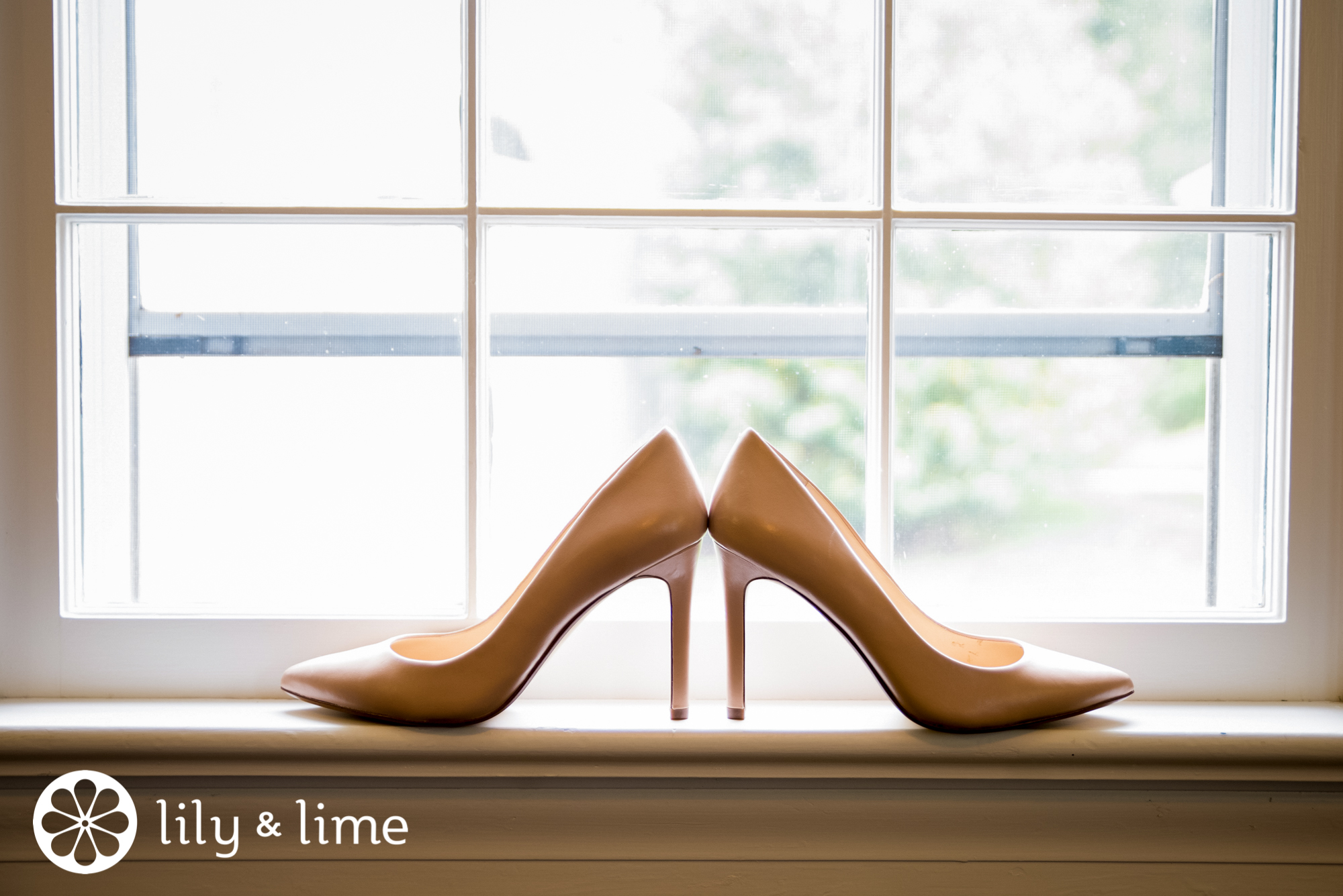 ...or something with a little more personality.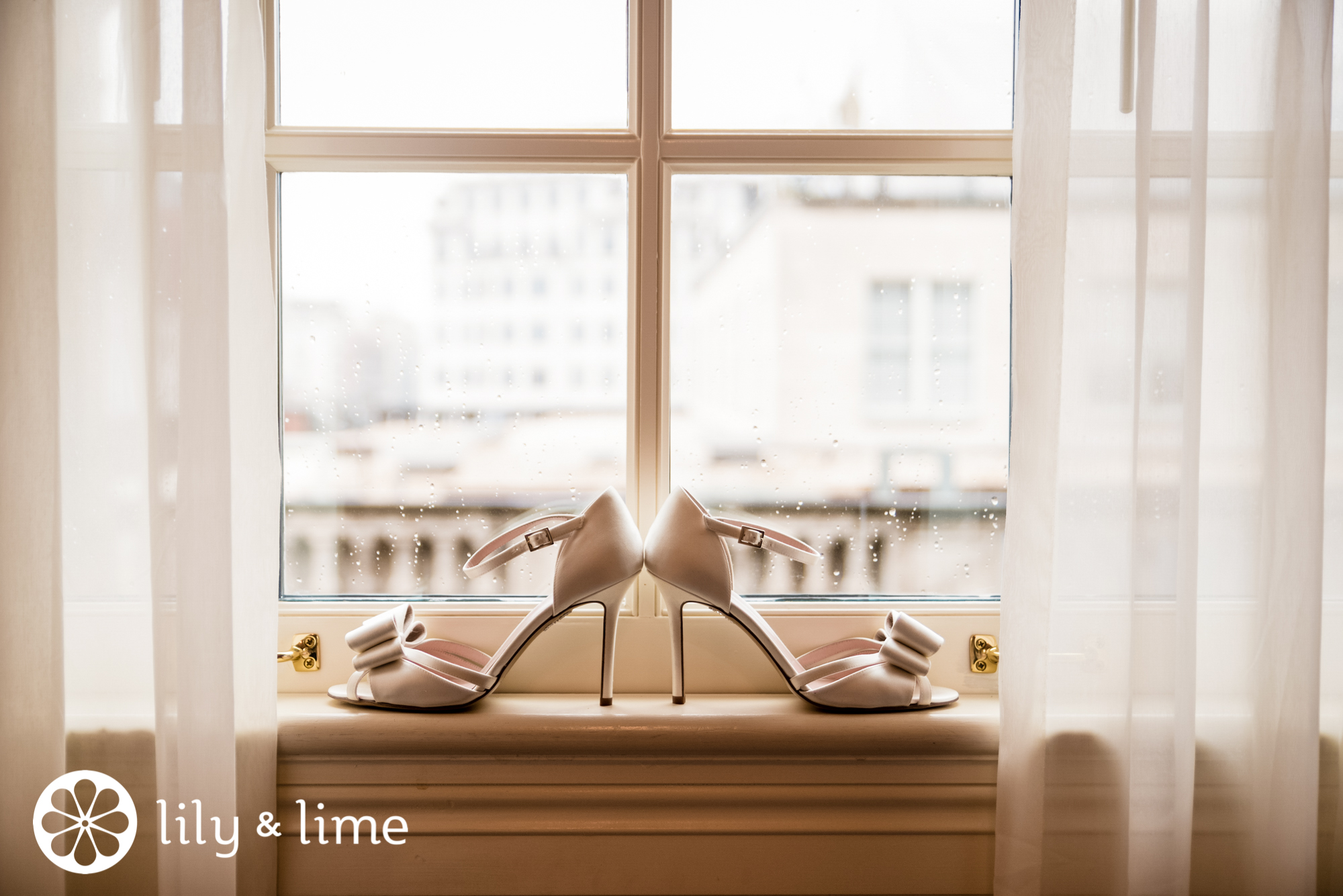 Feminine and flirty, these Jeffrey Campbell's have it all. The thin, sharp heel perfectly balances out the lush, textured flowers. The satin ankle strap adds a hint of stability along with a little bit of 1950s glam. It's subtle yet sweet, the blush pink is just perfection - anything brighter would take away from the overall design. We also love (and appreciate!) how this bride carefully matched her wedding jewels to the shoe. Be sure to read our post about wedding jewelry for inspiration and ideas.
Here are some more of our favorite stiletto-style wedding shoes: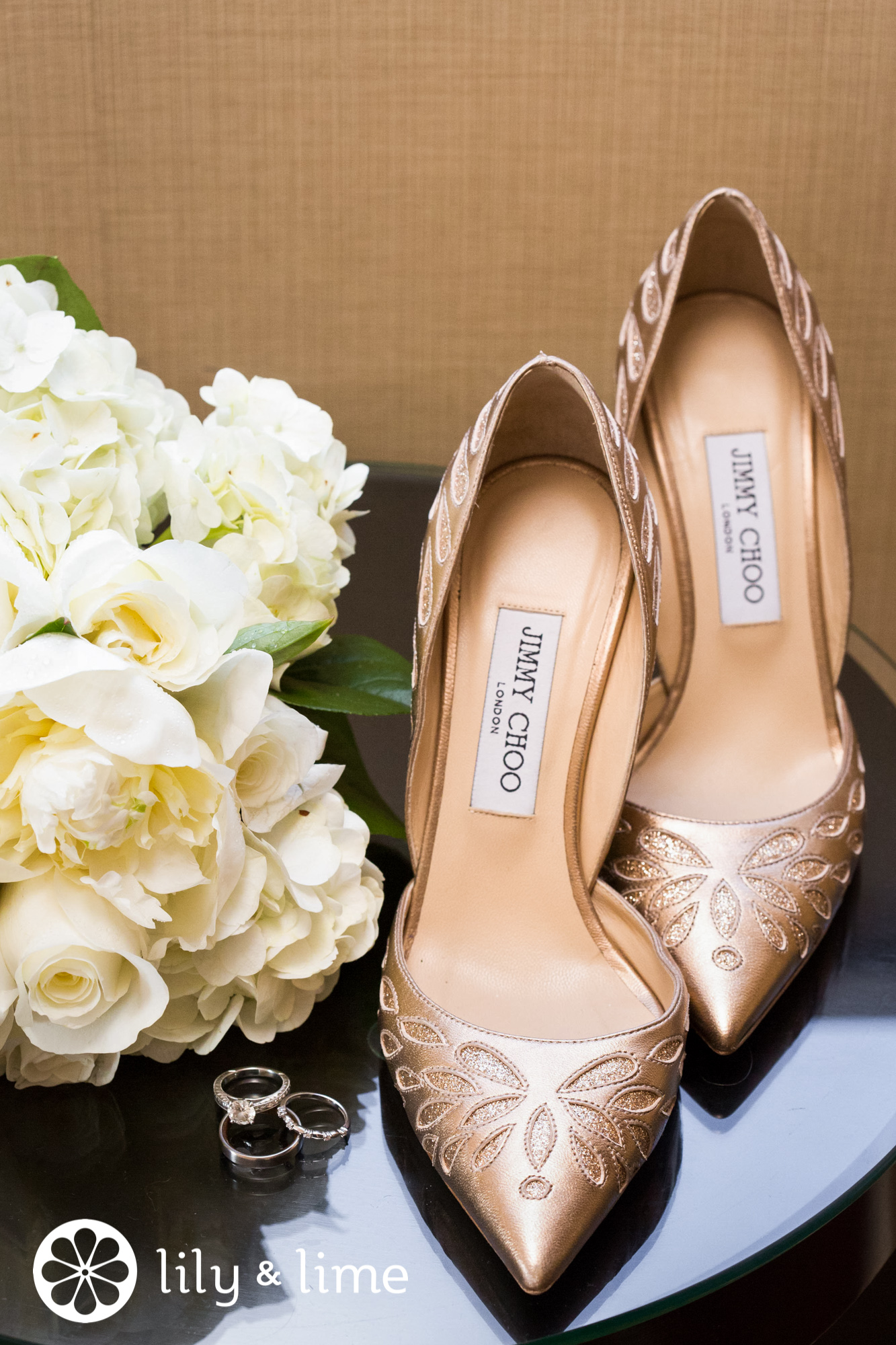 4. Peep-toe
Show off your manicured tootsies by slipping into a peep-toe! Equal parts classic and glamorous, these pink wedding-day shoes have it all: a delicate fabric with a touch of glittery goodness.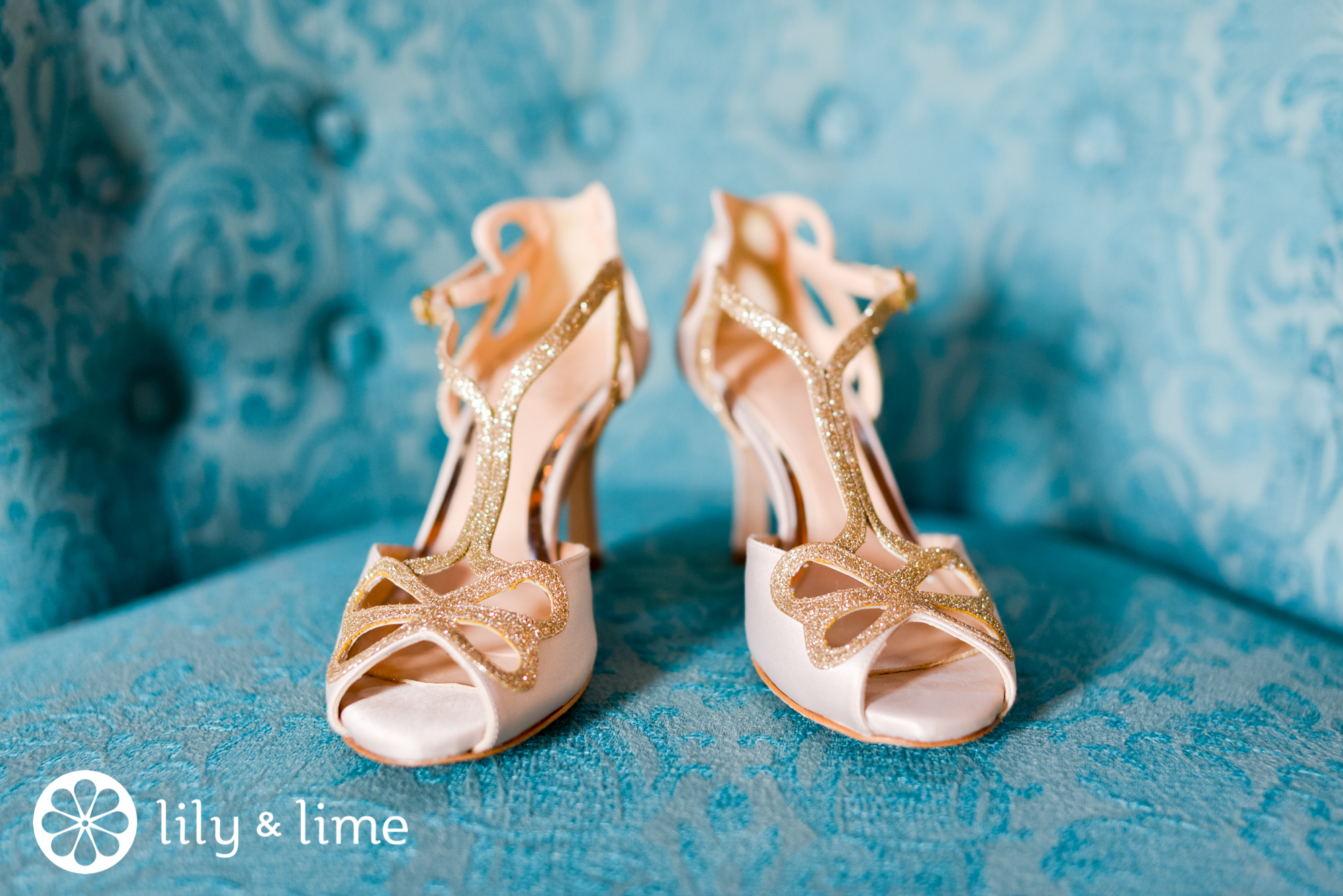 We're loving these Audrey Brooke knockouts! Silver, sparkly and strappy, these heels are perfect for the bride who's looking for a little extra support and coverage on her wedding day.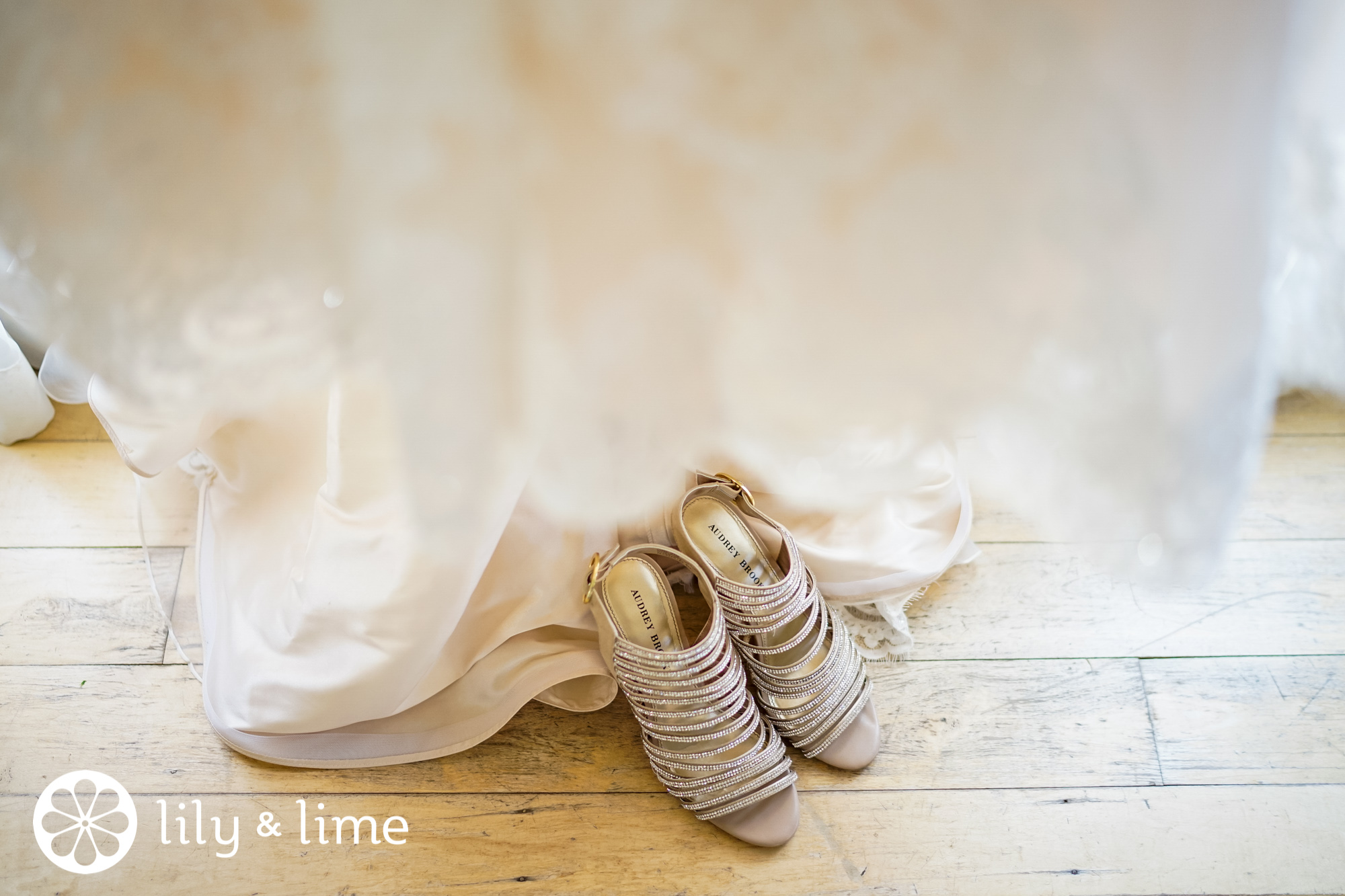 This "something blue" peep-toe shoe offers elegance with its silk body, style with its chunky heel and ankle strapand that extra pop of color we absolutely adore.
These Betsey Johnson high-steppers are already show stoppers, but the turquoise bottoms add an element of surprise. Something your guests are certainly going to see during your first dance as newlyweds.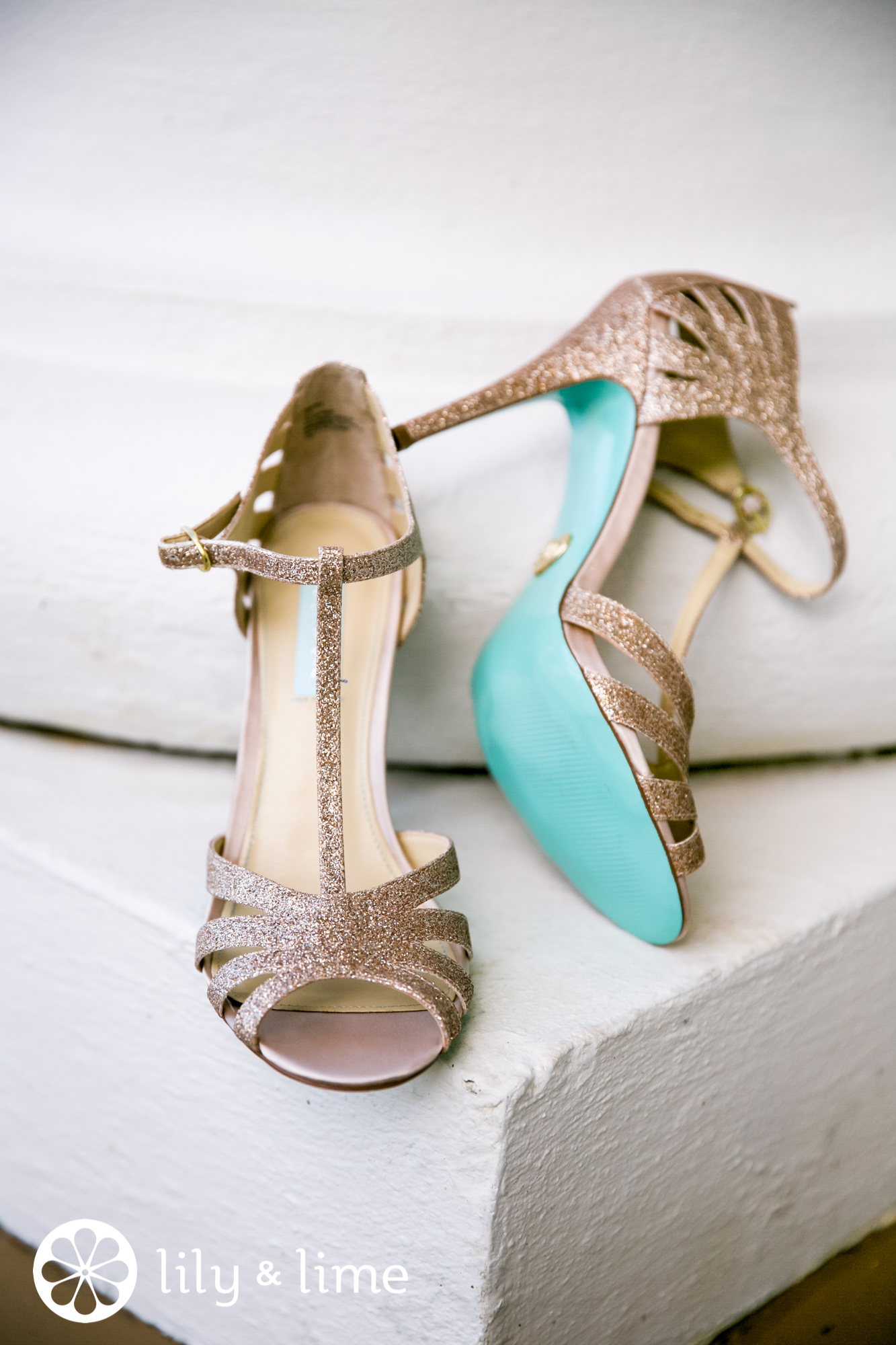 Here are some more of our favorite peep-toe wedding shoes: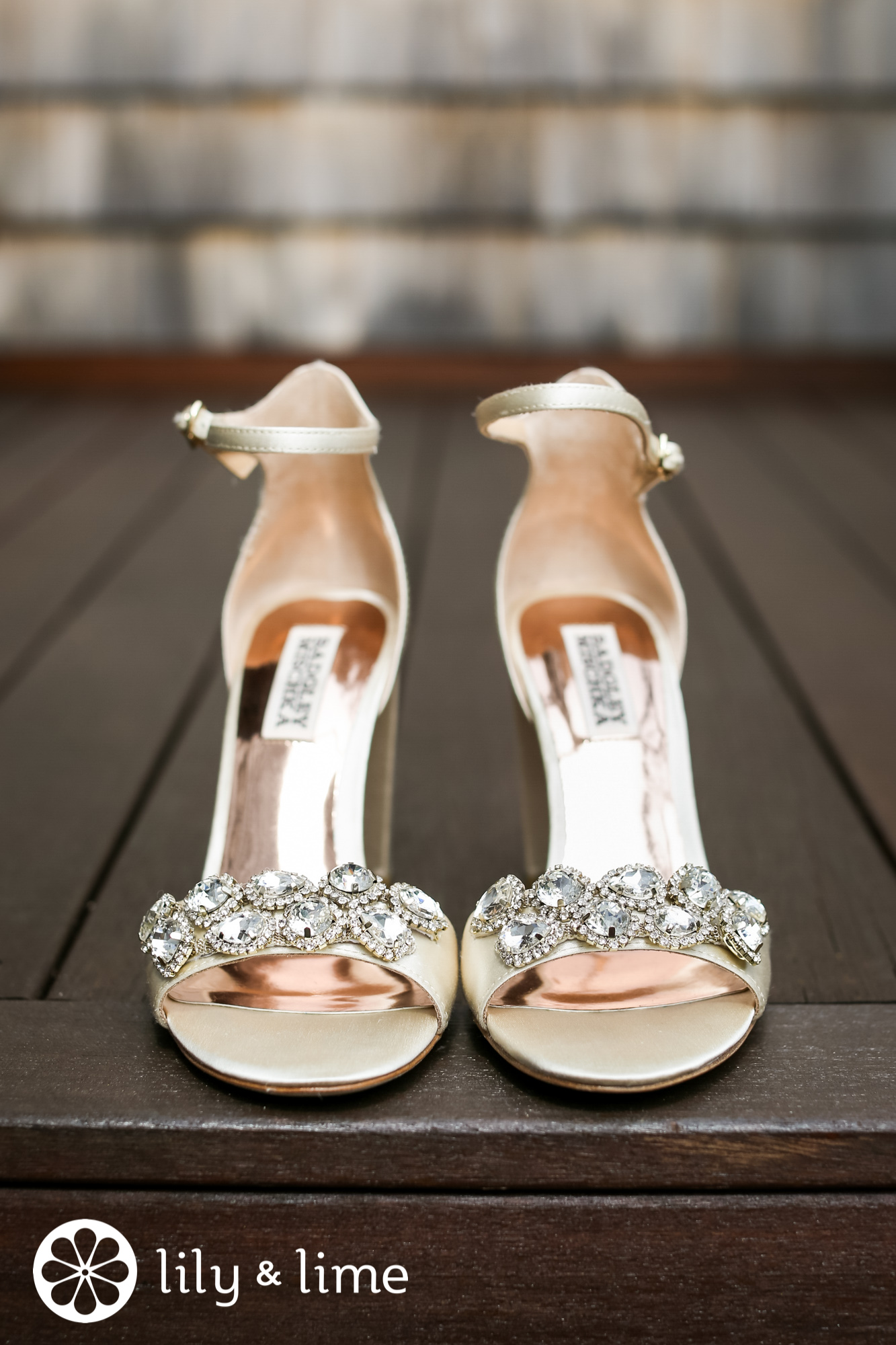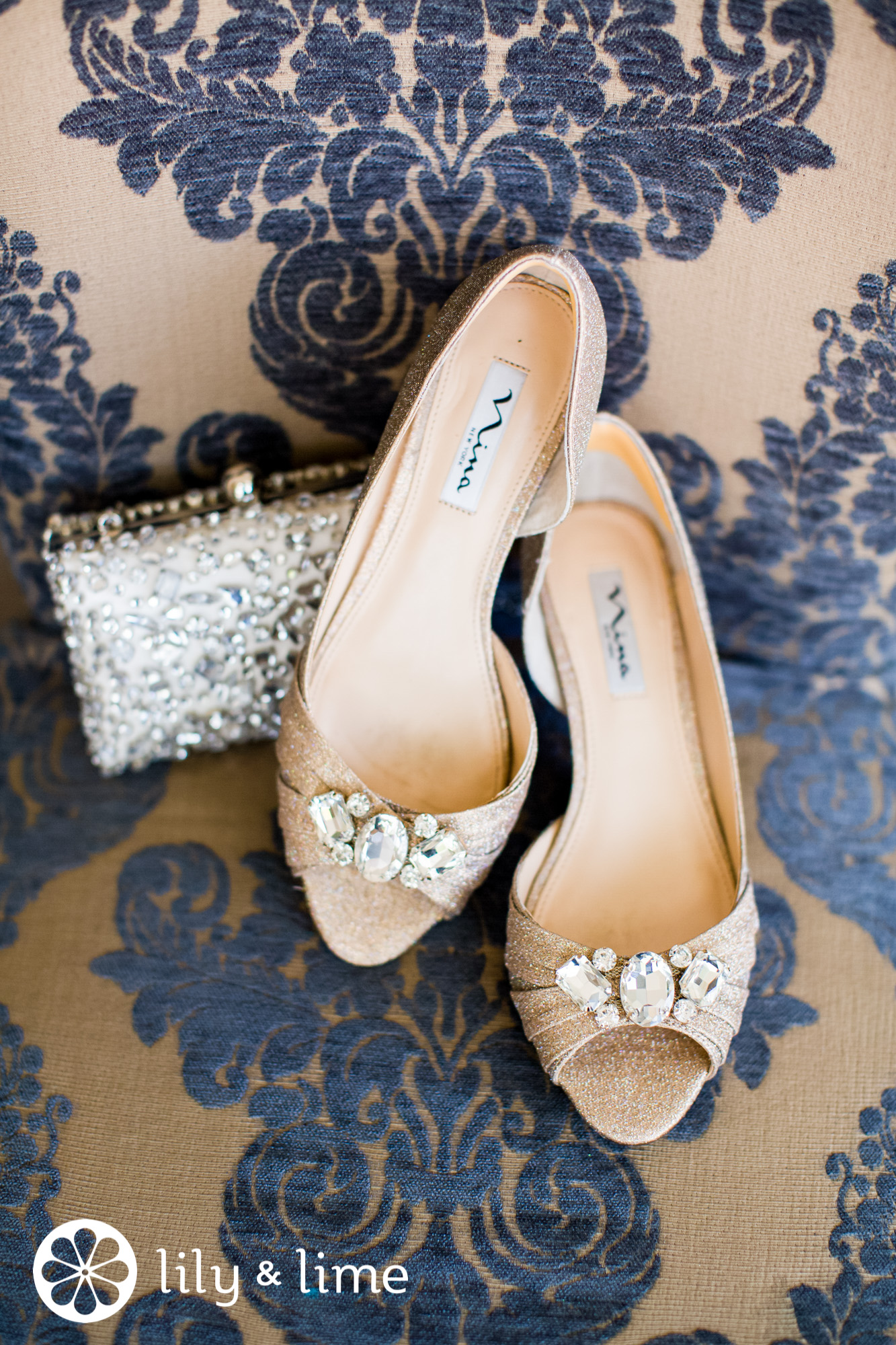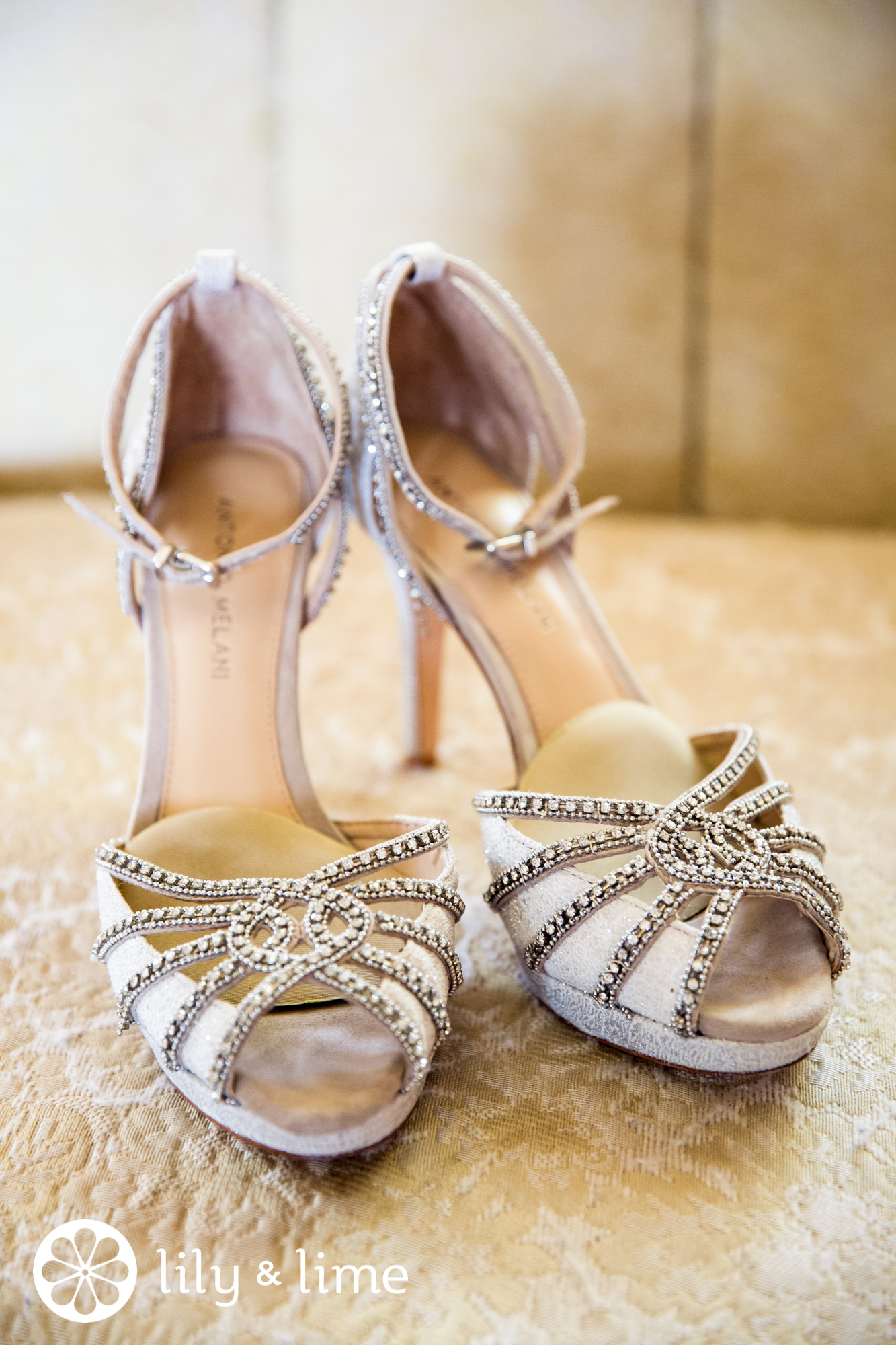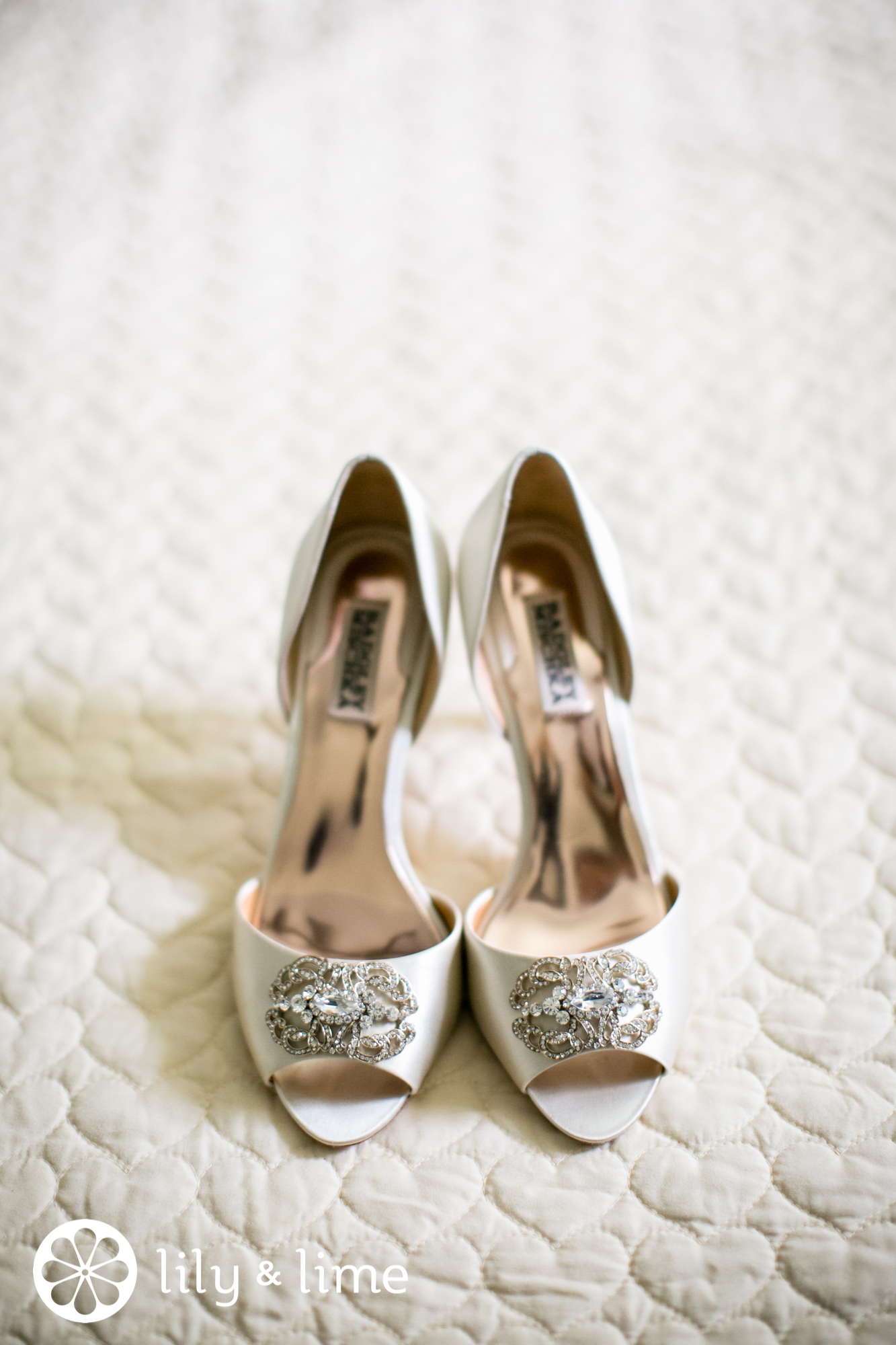 5. Flats
Flats have become a popular option with brides aiming for a more informal feel. They're easy to dance in, great for making your rounds to say "hello" to your guests and an obvious choice for the bride who doesn't want to add inches. A bonus? No need to worry about tripping as you walk down the aisle!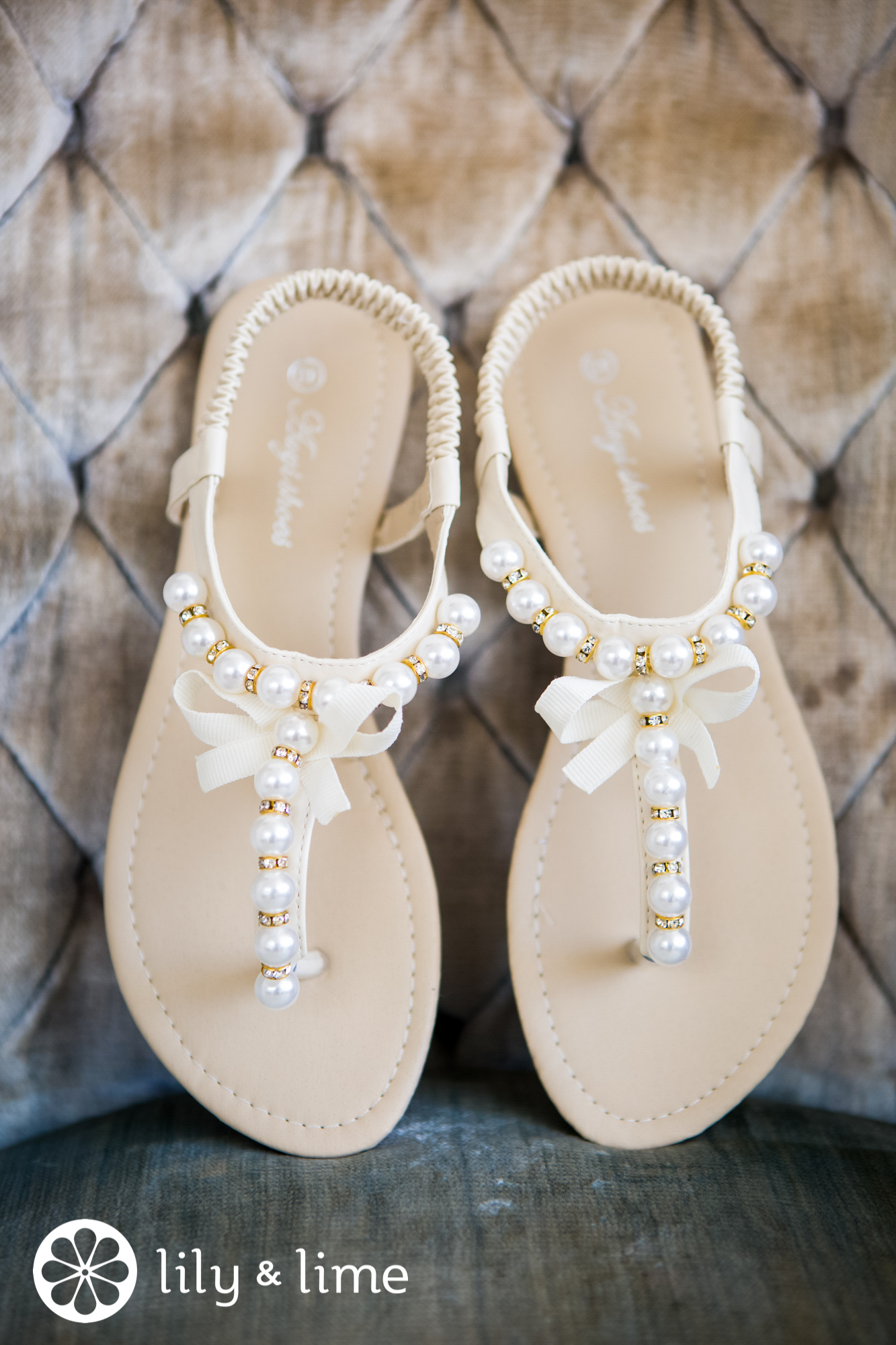 Light and airy, these pearl-embellished flats are perfect for a summer wedding. And these Badgley Mischka's - wow! They are simply gorgeous! The decorative toe is the cherry on top of a perfect pair of silk ballet slippers.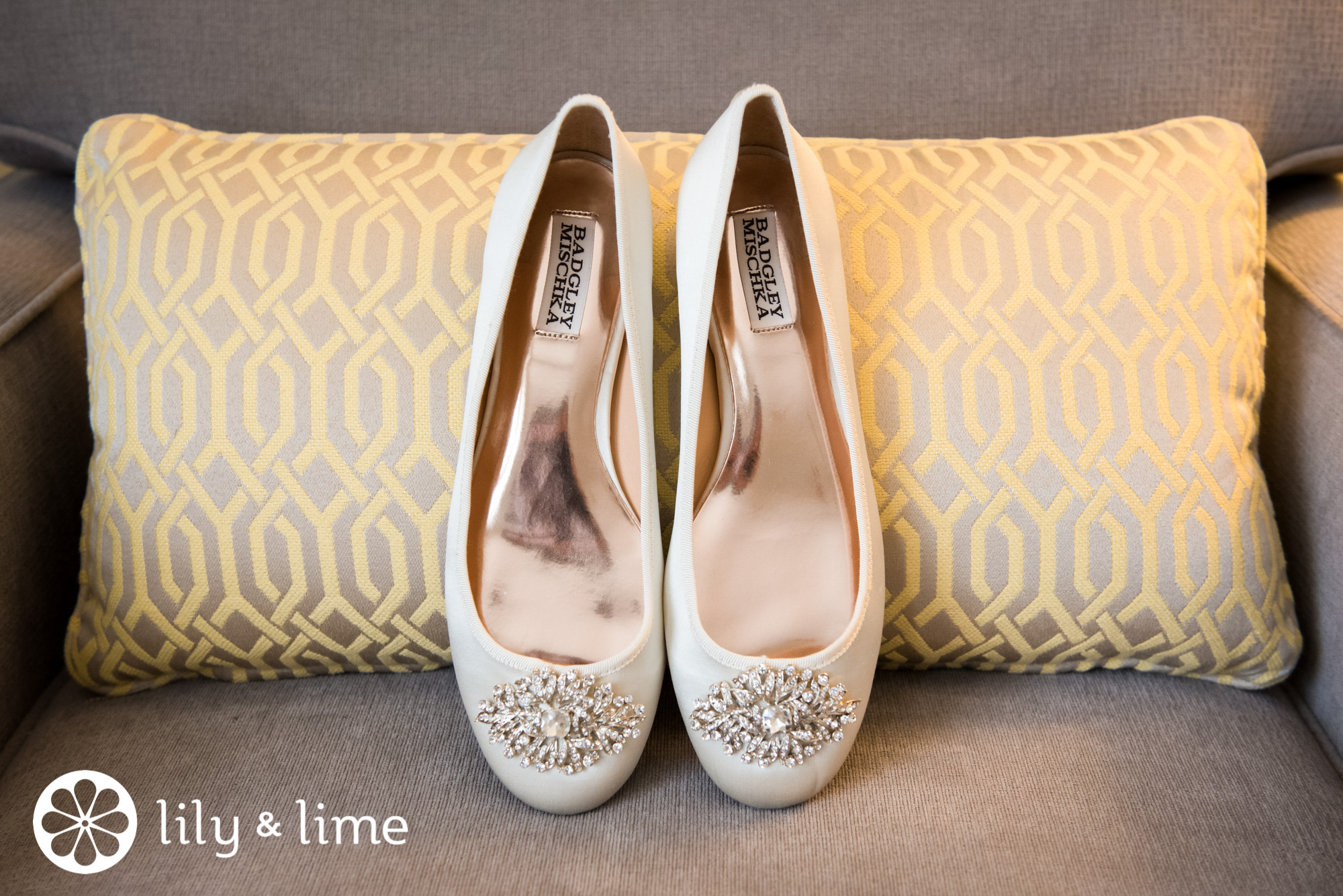 We're loving the East Coast vibe these adorable flats exude - perfect for an outdoor ceremony along the seaboard.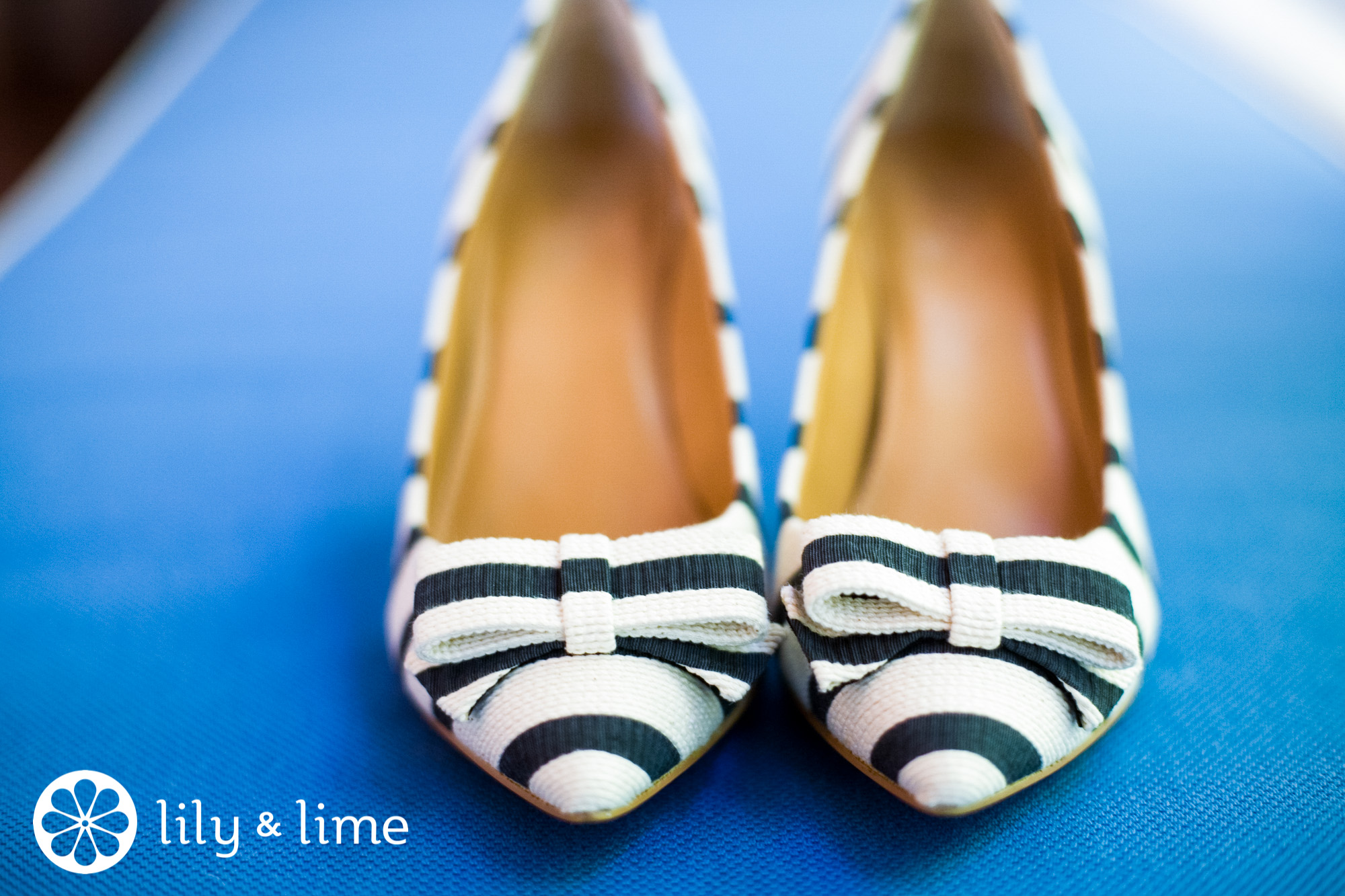 Lastly, we have Tom's - a cute alternative to the traditional flat and the the new go-to for bridal shoes. These kicks are undeniably comfortable, yet still offer something sweet to look at.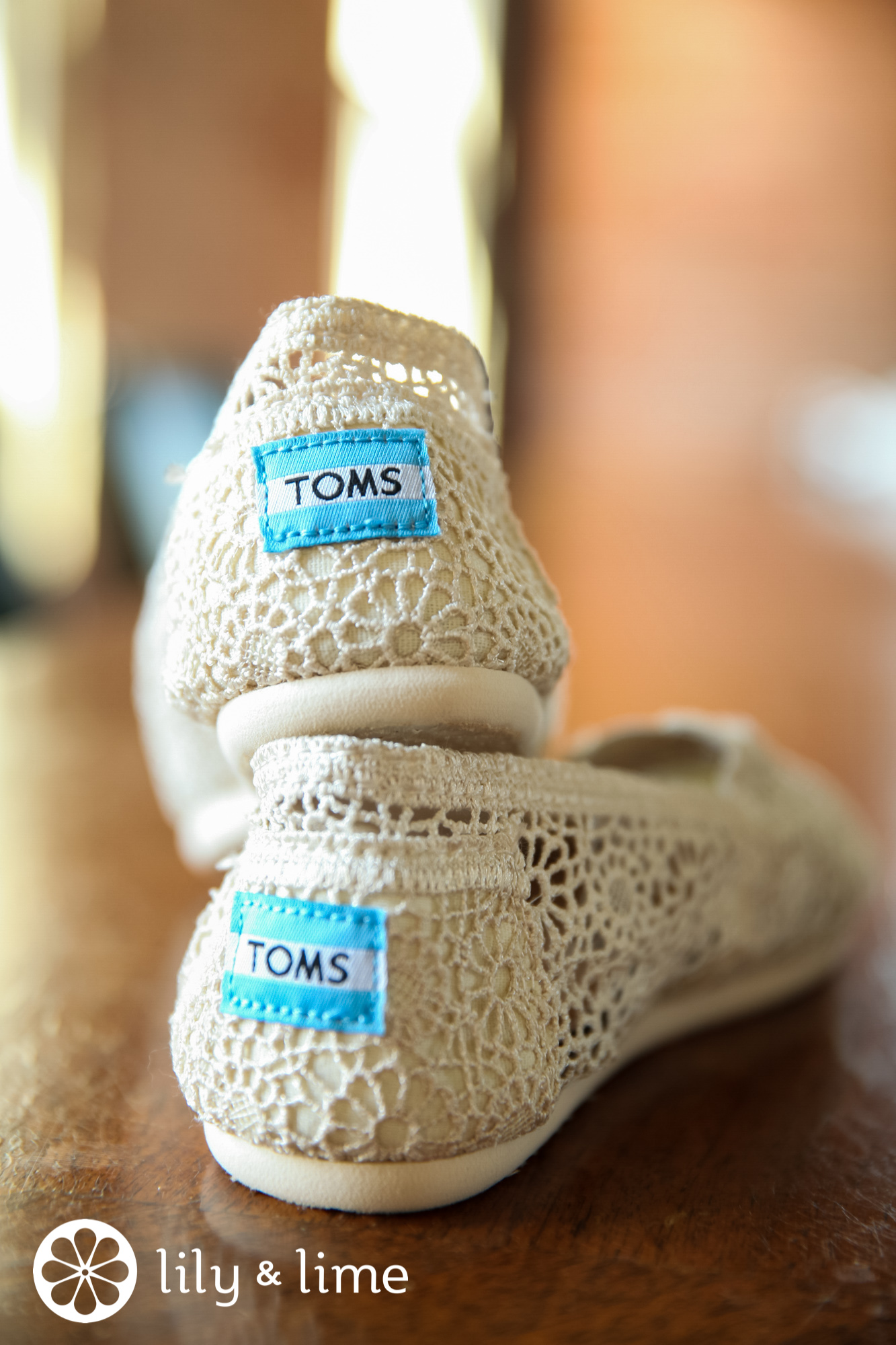 Head over to our wedding blog for more tips, tricks and inspiration!