Abigail and Nicholas' Uniquely Exciting Detroit Wedding
August, 24 2018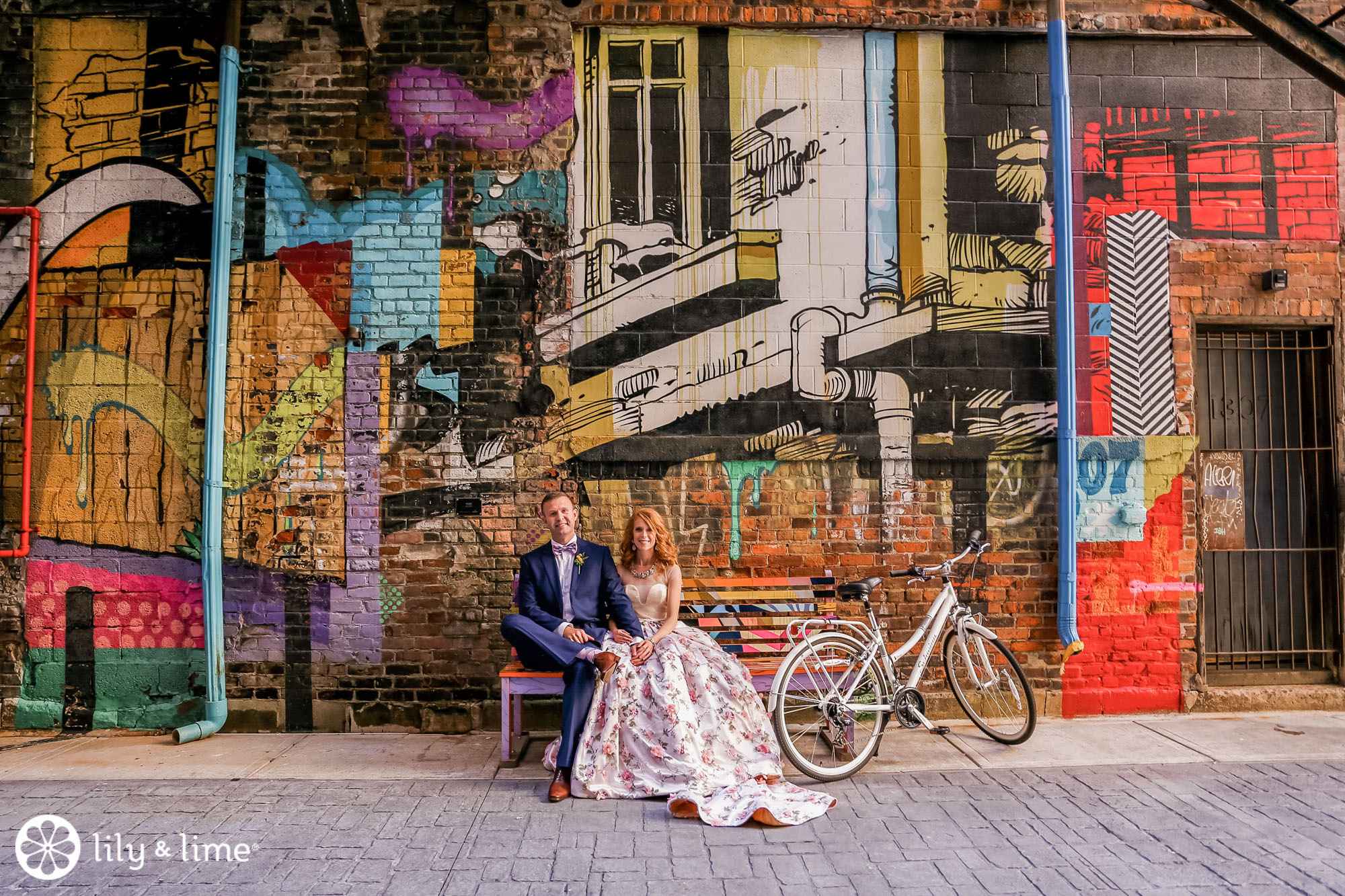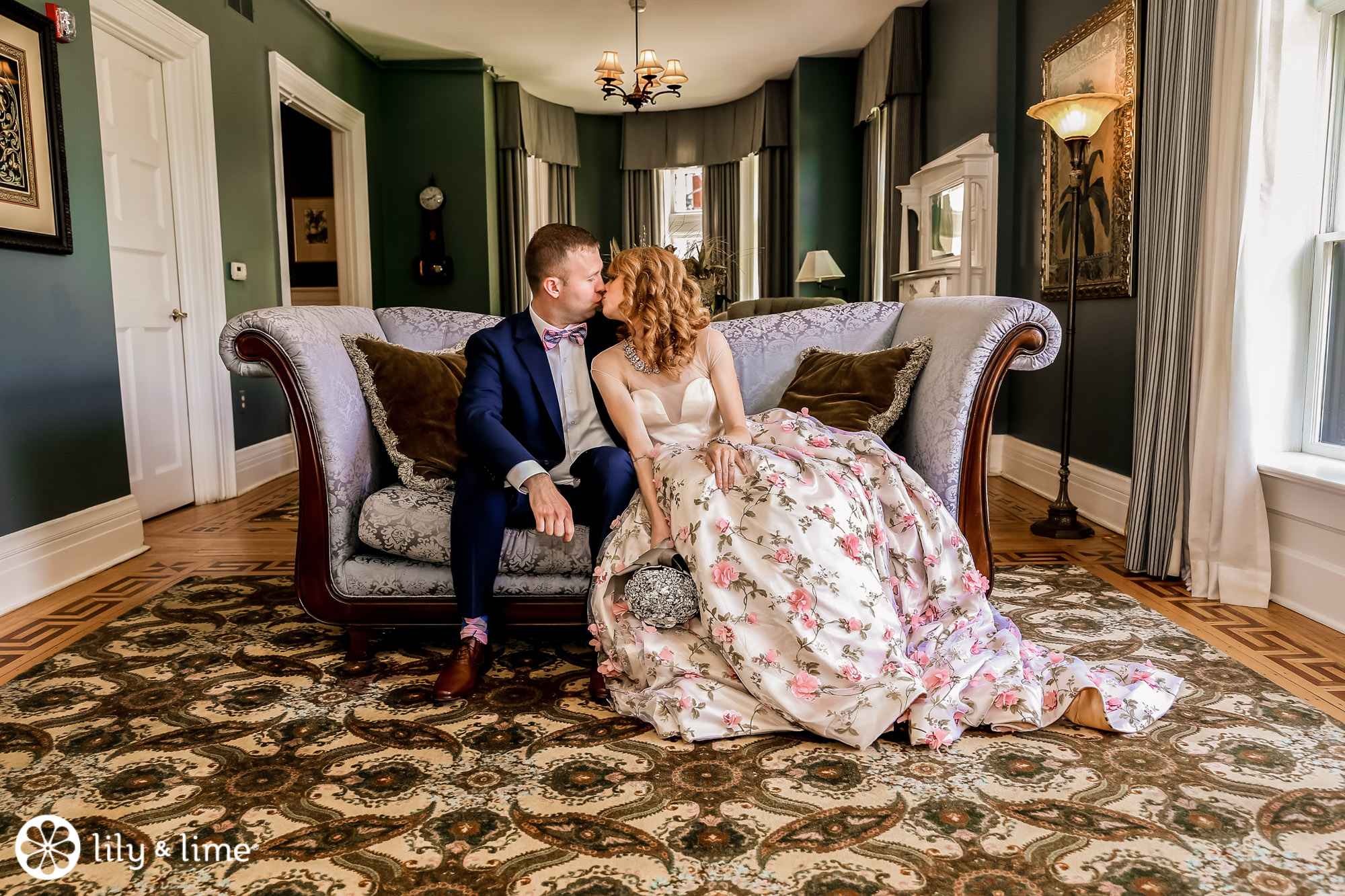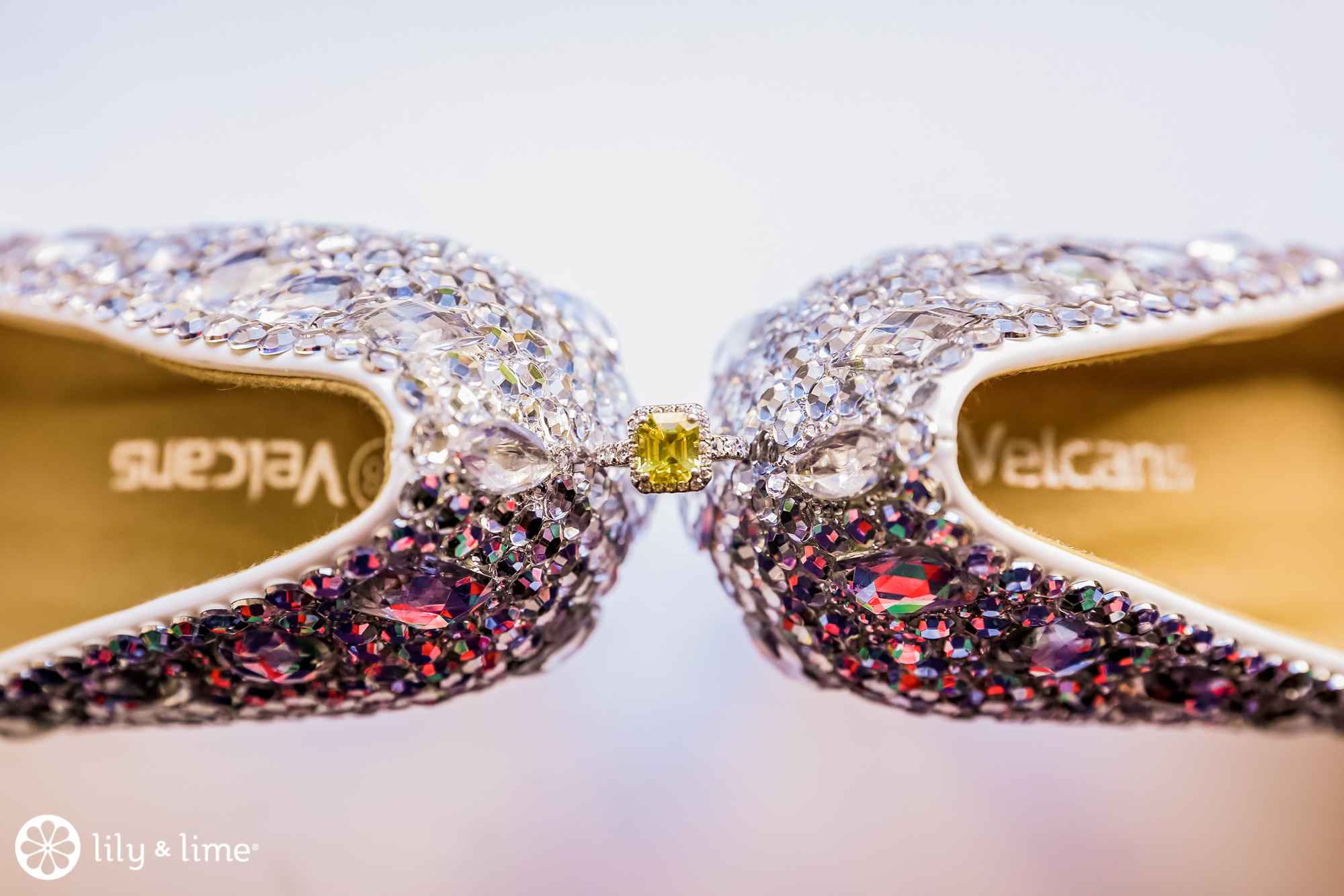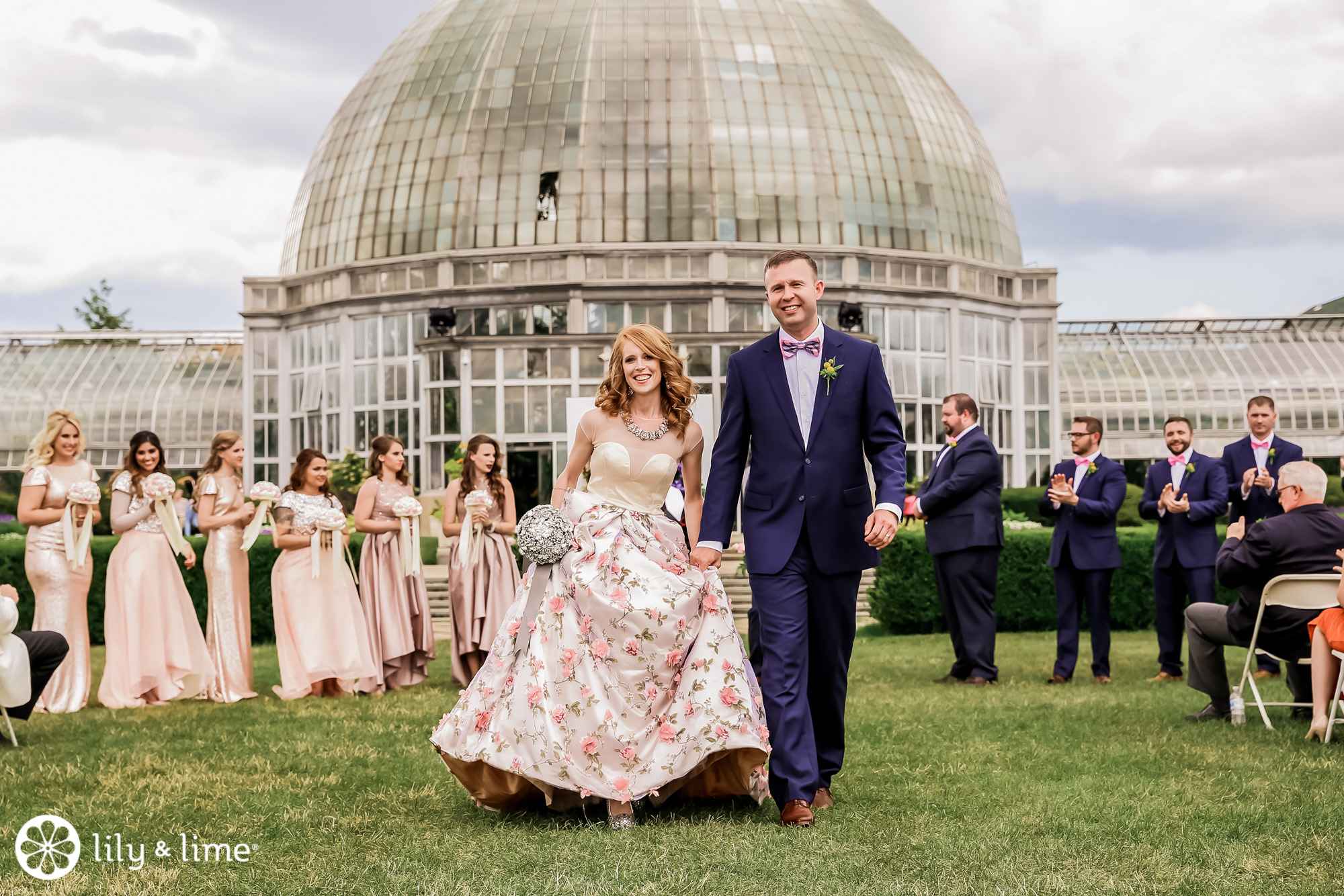 You know why we love weddings? Because every wedding differs from the next because of the couple's personality. So imagine our joy when we went to capture Abigail and Nicholas' truly unique Detroit wedding, full of unexpected wedding details, starting with two different but equally wonderful locations - the Anna Scripps Whitcomb Conservatory for the ceremony and the Detroit Historical Museum hosting the reception.
Abigail's love for all things sparkly and ornate was clear, from her intricately embellished bridal shoes, to clutch and jewelry, detailed with stunning rhinestones. And when discussing details, who could overlook Abigail's fabulous engagement ring - the yellow diamond adorned in a halo was truly eye-catching. Moving on to the ladies dresses, they were hung together, lined up and sparkling in their sequined style. The mix and match bridesmaids' dresses gave us a first look at what the day had in store and complemented Abigail's non-traditional gown beautifully. And when we say non-traditional bridal gown, we mean stunningly creative with a simple satin illusion bodice and a stylish skirt with embroidered pink flowers and green vines. Even the bridal bouquet made us double-take, as Abigail opted for a crystal bridal brooch bouquet. Her bridesmaids rocked pale-pink flowers with ribbons.
On the other hand, Nicholas' blue tuxedo was classic and charming but pink bowties added the unique spark to the guys' attire.
The botanical setting in front of the conservatory created a beautiful, lush and colorful ceremonial arrangement. It was a perfect site for some perfect pictures, especially the post-ceremony ones! But that's not where the beautiful photos ended, because the whole wedding party had some whimsical shots snapped in front of city murals, adding a dash of color and a unique, urban contrast. We love to see variety in our wedding photographs and this couple did not disappoint with their creative and adventurous choices for the day.
And once back to the cheerful reception, with its red and turquoise details, Abigail surprised us all with a spectacular dress change – a bright yellow floral print dress for the ultimate statement-making first dance.