Allie and Derek Tie the Knot at the Grosse Pointe Yacht Club, Detroit
July, 23 2019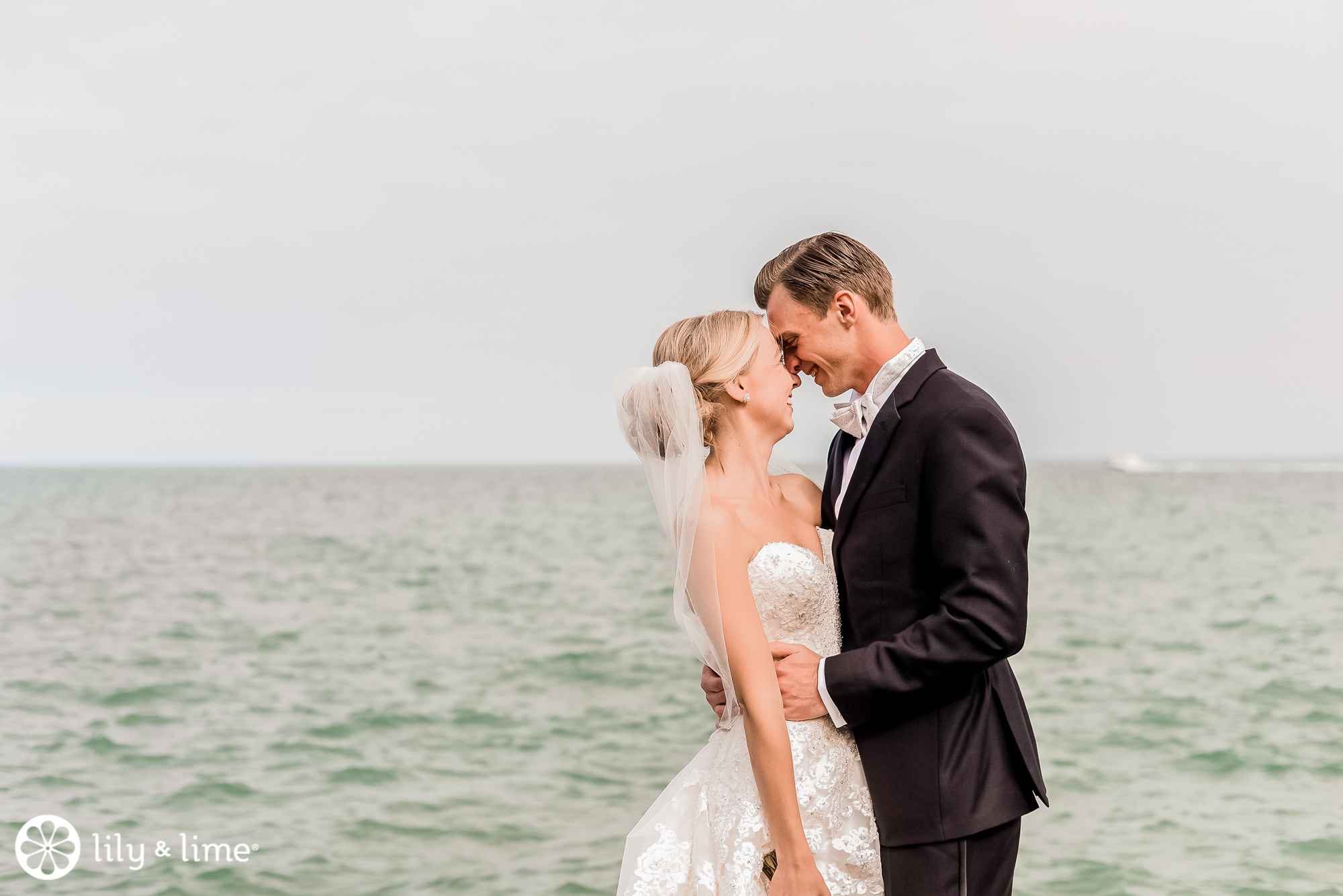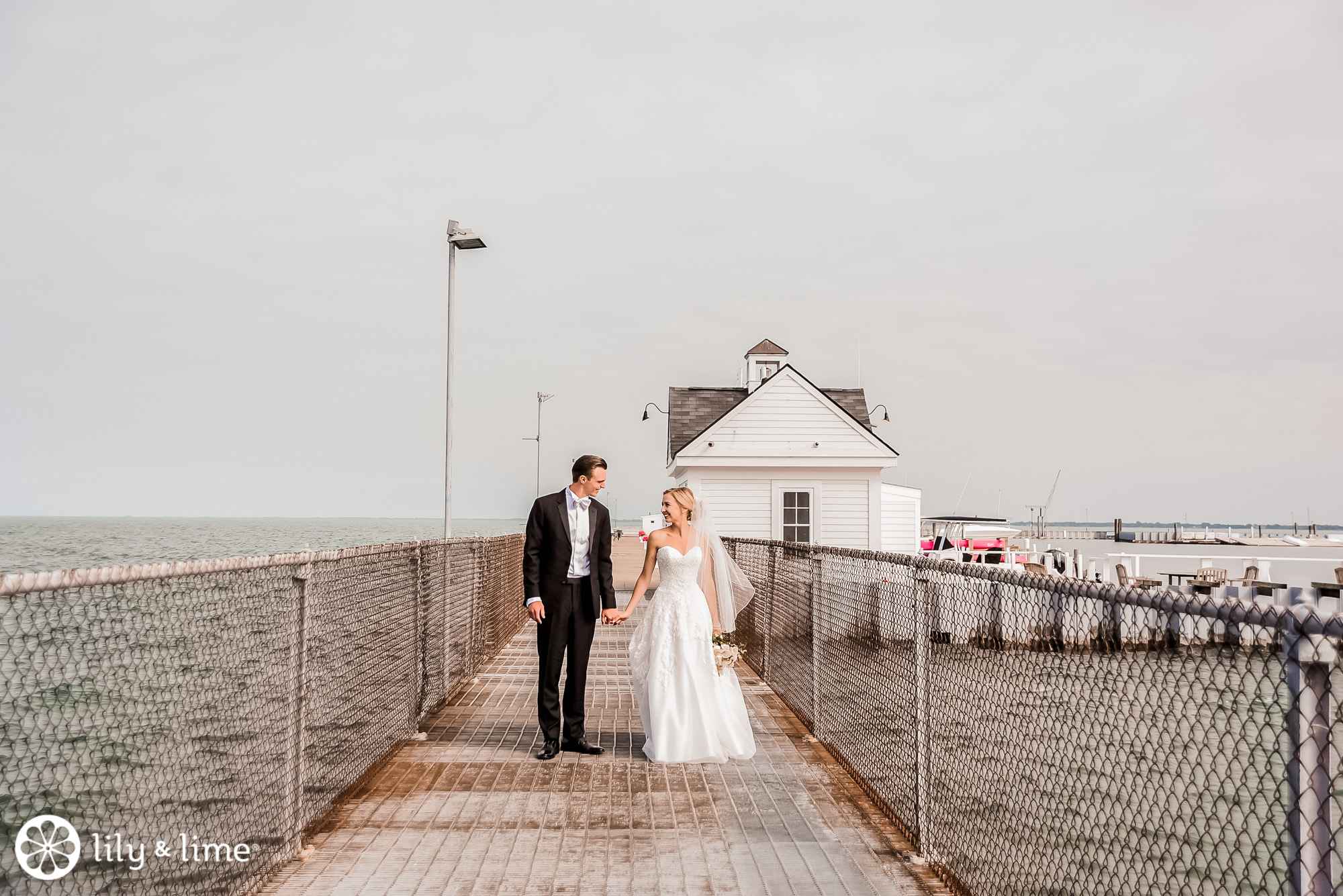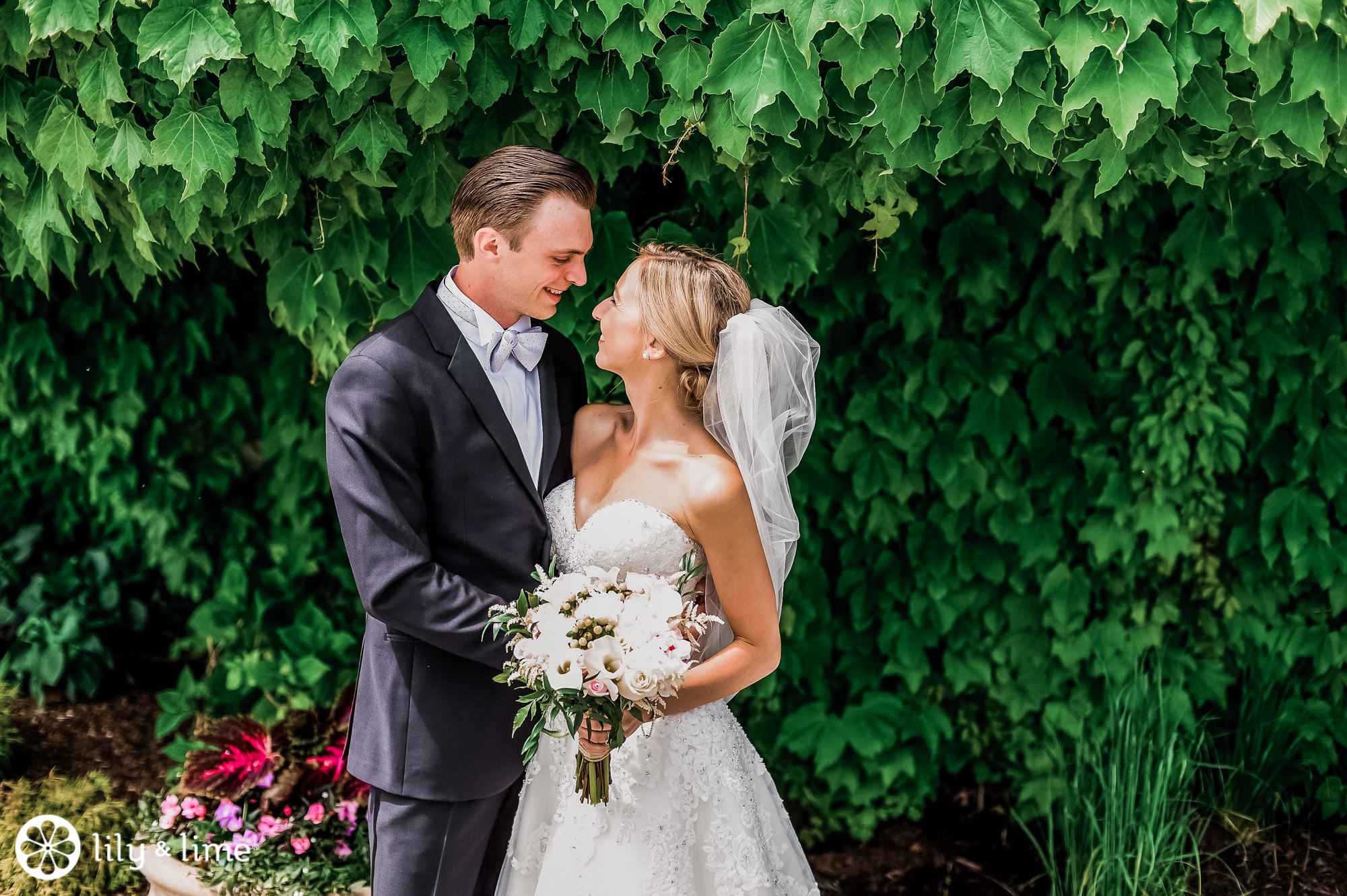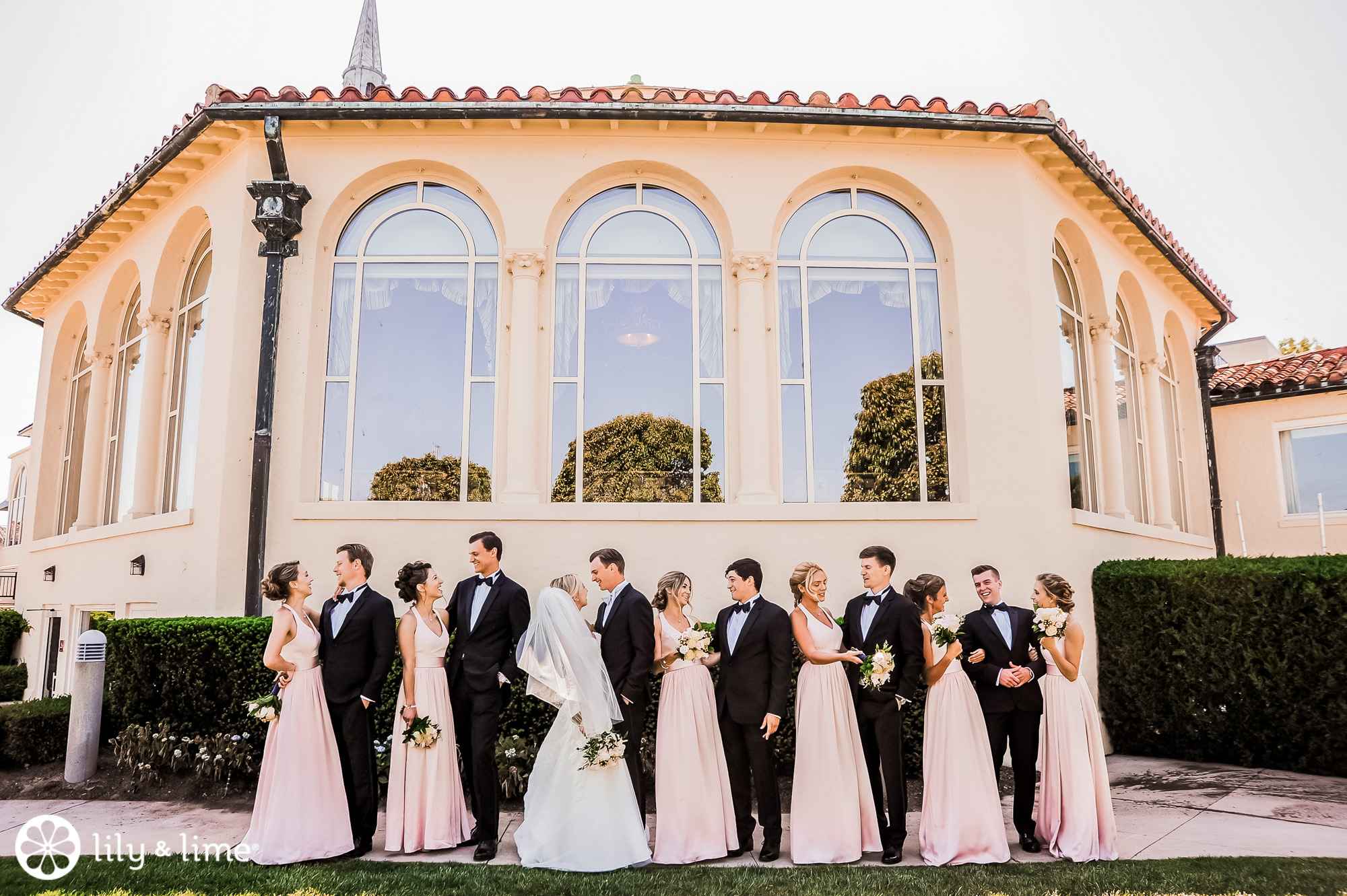 Allie and Derek's incredibly lovely wedding beside Lake St. Clair at Grosse Pointe Yacht Club, Detroit was a sight to behold!
The magnificent views of the lake and the traditional church building were a combination we never knew we needed! It's a majestic place for anyone looking for a Detroit wedding inspiration.
Allie's bridesmaids wore a shimmering light pink while the groomsmen wore black tuxedos that blended perfectly with the girls' dresses. Allie however, chose a simple and elegant number, with a tulle skirt and a lightly embroidered sweetheart neckline. The simplicity of her outfit complemented the ambiance and we for one, are in awe!
The ceremony took place in a traditional church and we loved the light and dark contrasts and the gothic structure of the building. Their Detroit wedding photographer used the dark elements to play off of the light weather and breezy Detroit day, creating really memorable wedding photos.
We absolutely loved the dark stone of the traditional gothic church building, where their ceremony was held. The reception took place at the Grosse Pointe Yacht Club and the photos were nothing short of magical. We loved the nautical details at their outdoor celebration.
Their Grosse Pointe Yacht Club wedding photos aptly captured fresh colors of the summer day and we loved how the wedding photography was heavily influenced by beautiful Lake St. Clair.
Allie and Derek strolled around the area and had their wedding portraits snapped with the horizon in the background. They even had photos taken while driving around the lake on a romantic boat ride! The bright pink and classic 'Just Married' sign was a sweet touch.
One of our favorite photos was that of the wedding party in front of the church with the summer morning clouds reflected on the glass panes. The details were stunning and the turquoise hues of the sky were perfectly captured.