The Best Ever Bridesmaid Photos
May, 22 2019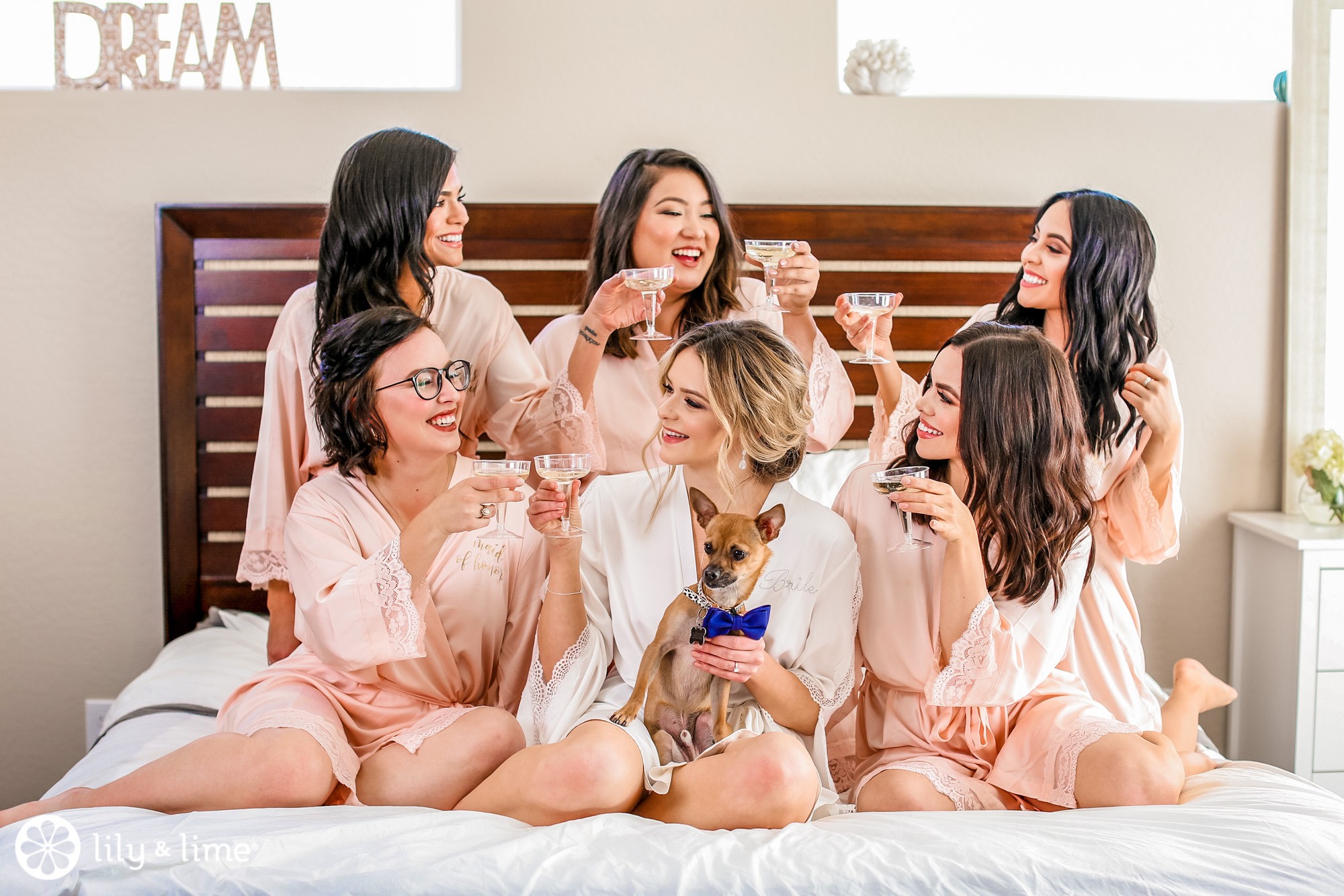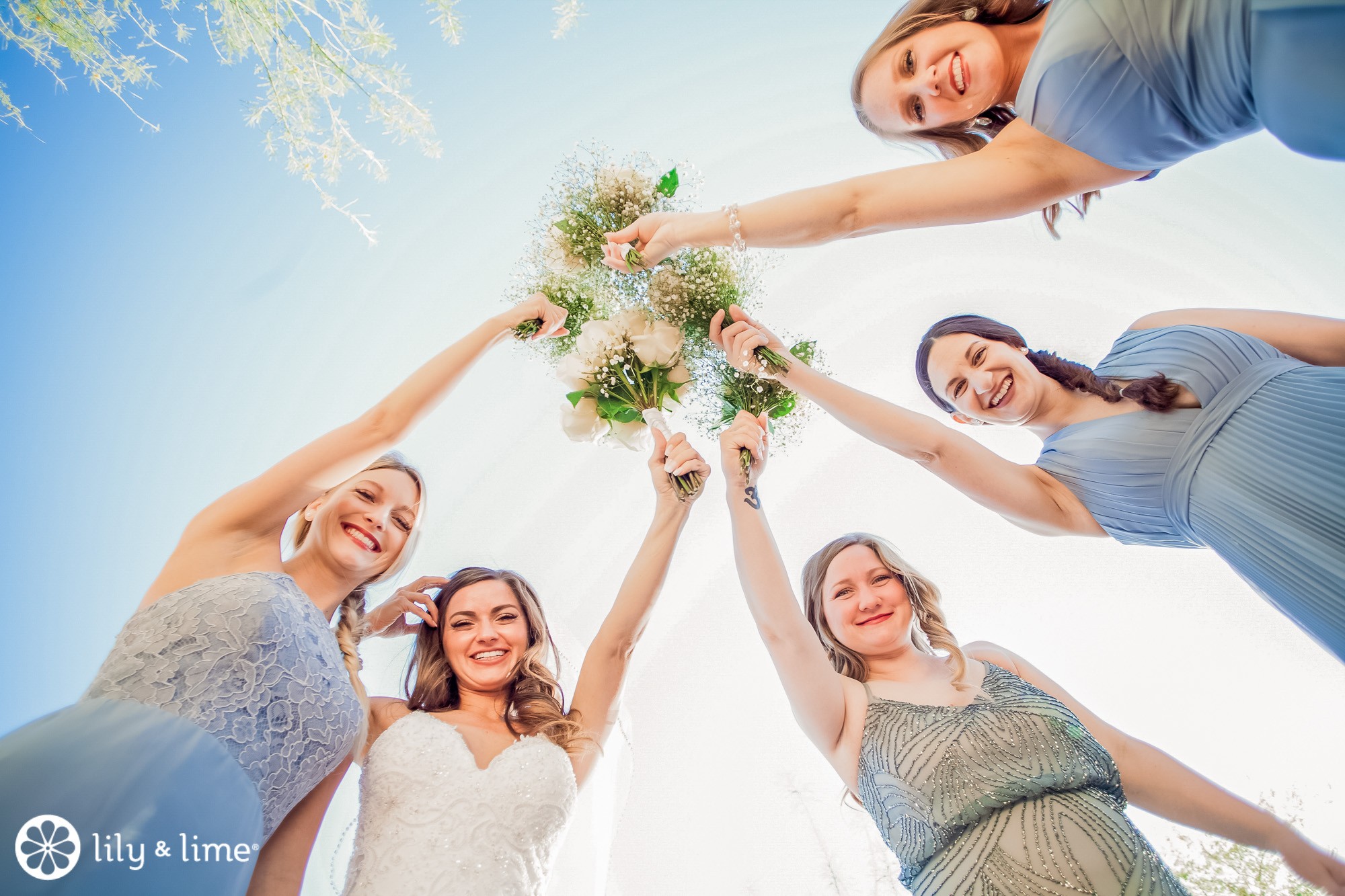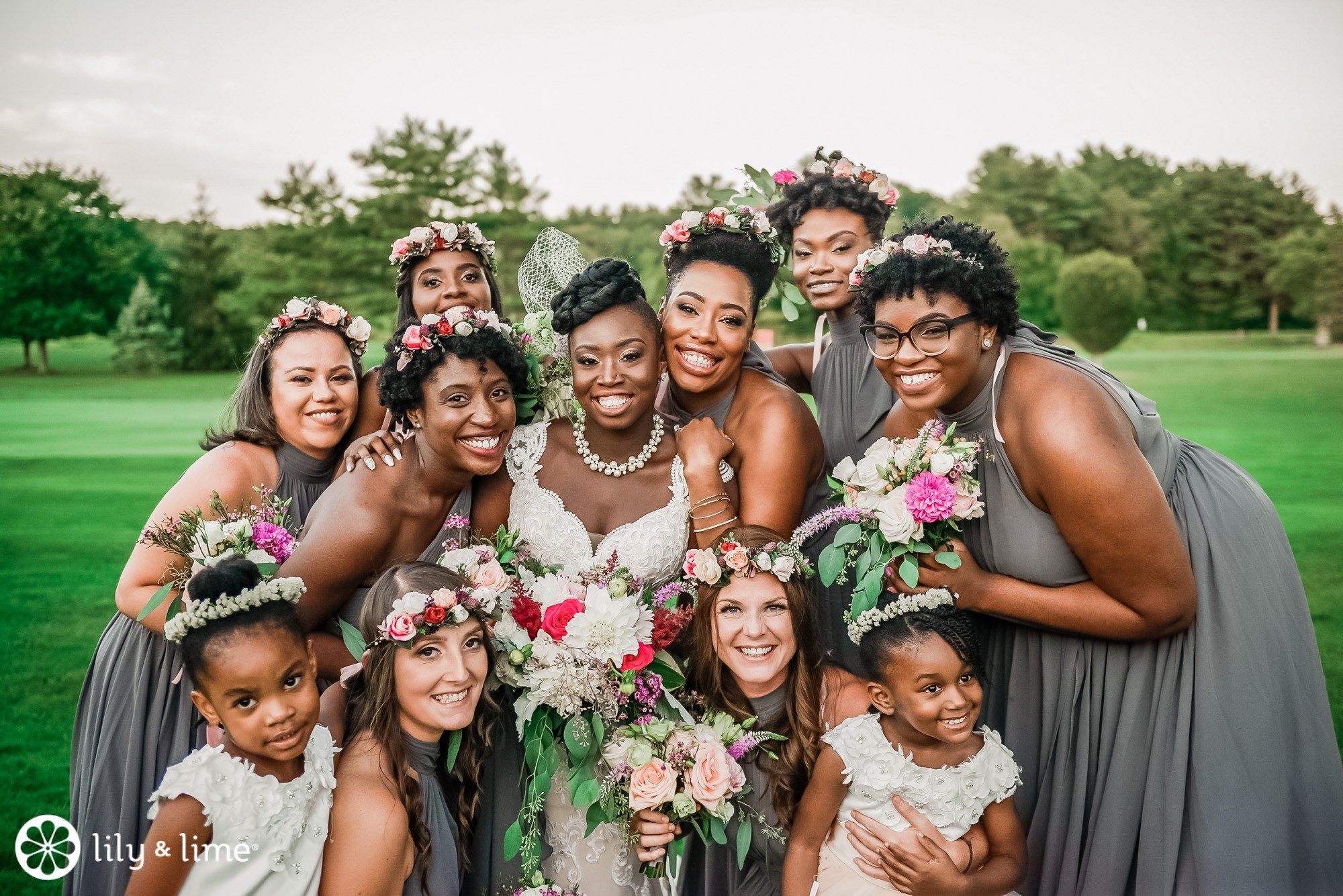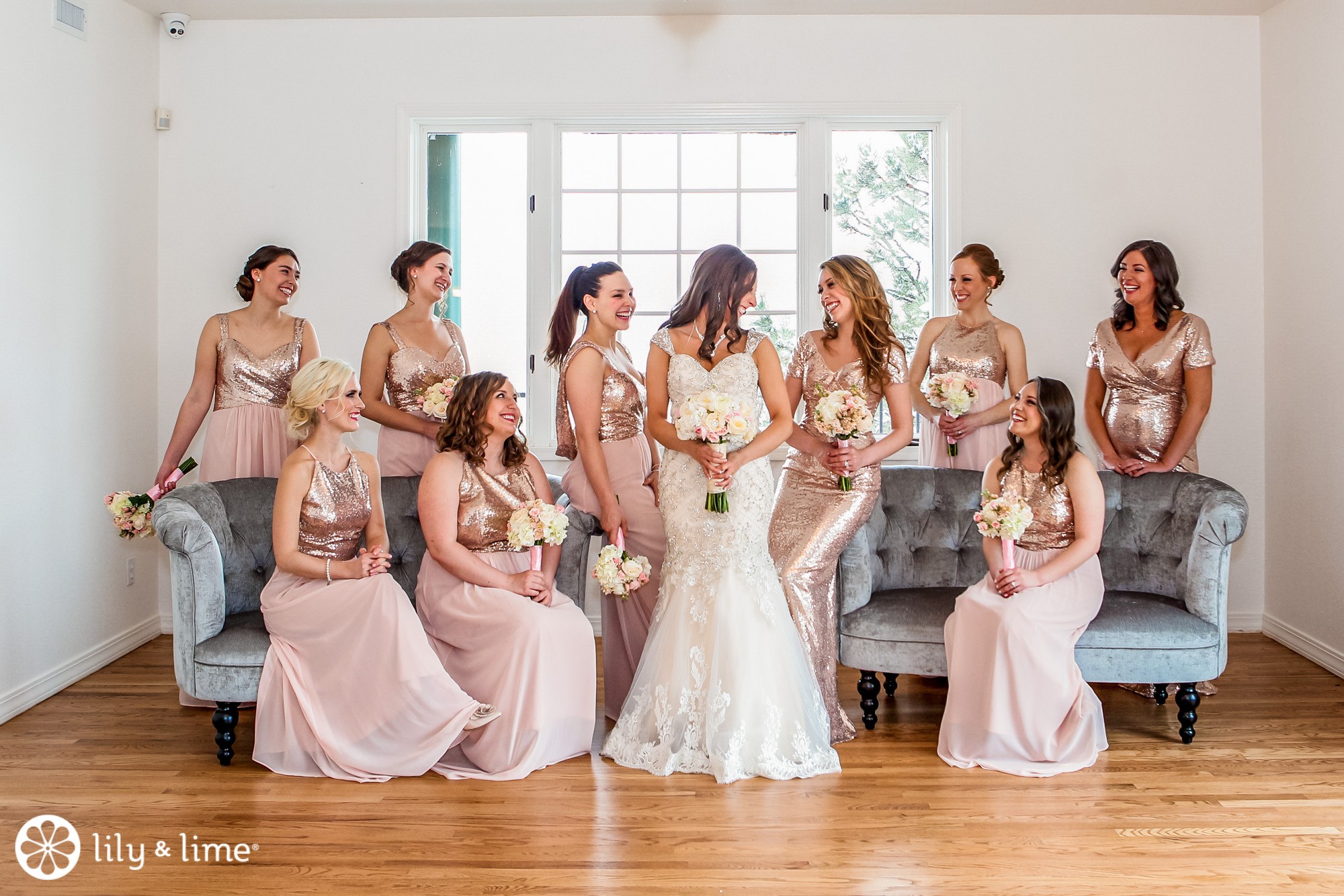 What makes the perfect bridesmaid group photo? Maximum impact with minimum effort. You'll be busy enough on the wedding day that you don't need to spend an hour laboring over the perfect shot, especially since there are several bridesmaid group photo opportunities that don't require much work at all! With a little pre-planning, you'll have some of your favorite photos with your friends and family.
Popping Champagne
Capture that celebratory moment with a champagne-pop pic. This is a great opportunity to include personalized glasses. If you want to do a pre-wedding toast with your bridesmaids, your wedding photographer can capture the joyous anticipation of those pre-ceremony moments.

Moments In-Between Photos
The photographer will pose you for different group photos, but ultimately the candid photos are always some of the best. Sharing a moment, a joke or even a whisper of "You have lipstick on your teeth" during the group photos can lead to some unforgettable photos.

Bouquet Poses
Bouquets up, bouquets behind your backs, bouquets over your faces. There's a variety of ways to play with this iconic wedding prop in photos. We love the variations and the way that bouquet photos encourage bridal parties to play and have fun.

Show Off the Bridesmaids Gifts
Rings, necklaces, or bracelets make a nice detail photo with the whole group. If you're giving the gifts on the day of, you can have your wedding photographer on hand to get some reaction shots as the bridesmaids unwrap.

Helping the Bride Get Dressed
It takes a bridal party to get the bride dressed on the big day. Whether its buttoning buttons, tying a sash or helping with shoes, there are a number of ways to capture this sweet moment.

Taking a Walk
It sounds simple and a little silly, but walking together can make a sensational photo. The movement and the candid nature of these types of photos are really beautiful.

Getting Ready Mode
Don those matching robes, share a toast, laugh together over a memory-- all the stuff you're already planning to do in "getting ready mode" will make for a fantastic photo moment.

Huddle Up
Gathering together in a huddle is a little casual and super affectionate. We love the way that the closeness of a huddle visually communicates the closeness of your friendship.

Bring a Reference
Have a favorite group photo option? Having your wedding photos taken can be a bit like getting a haircut-- it's great to have a reference photo of what you want. That way your photographer will know just what you're looking for, and it'll be easier to recreate on the big day.

Looking for more wedding photography inspiration? Check out the rest of the blog!