Athina and Abdulla's Intimate San Francisco Soiree
April, 28 2017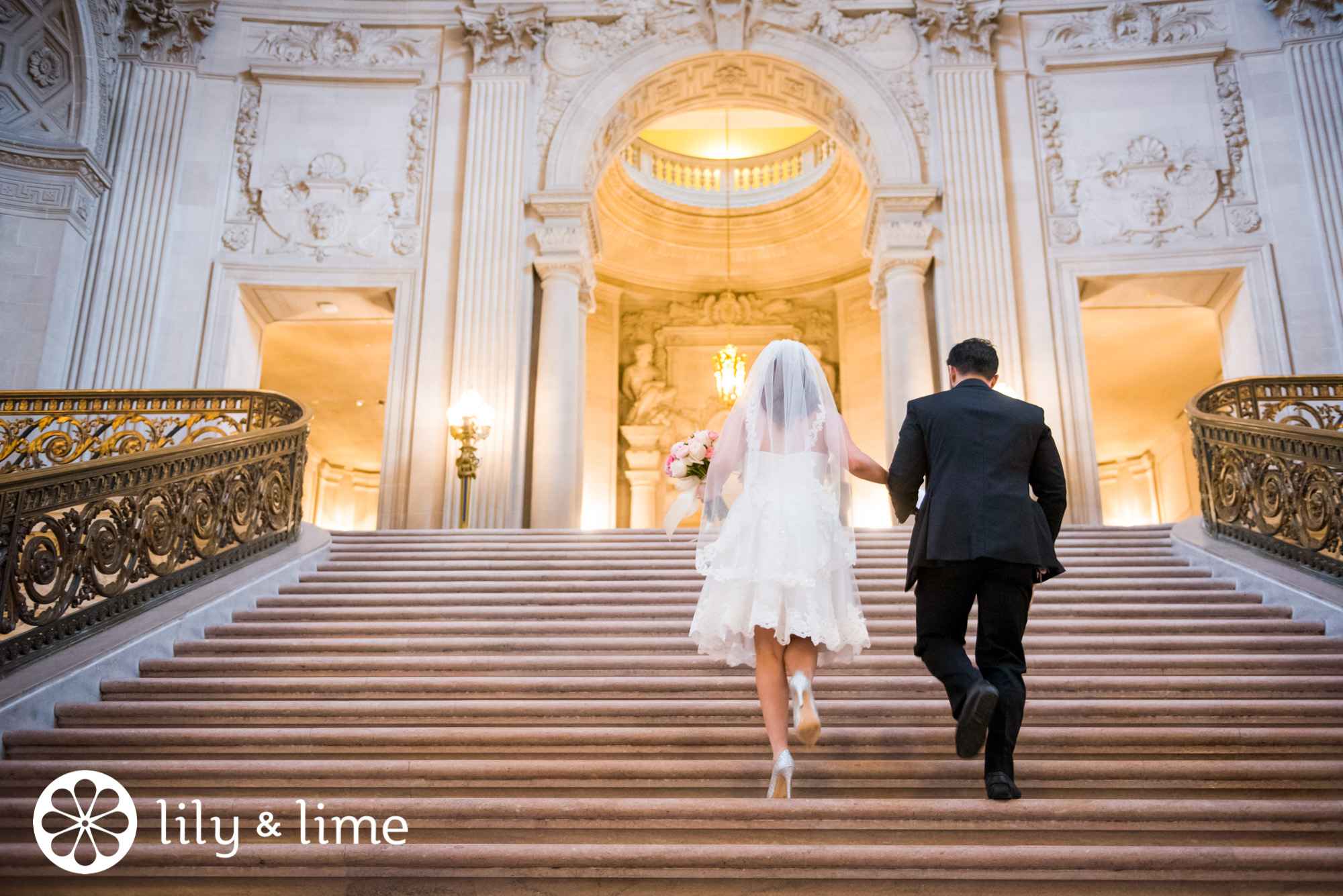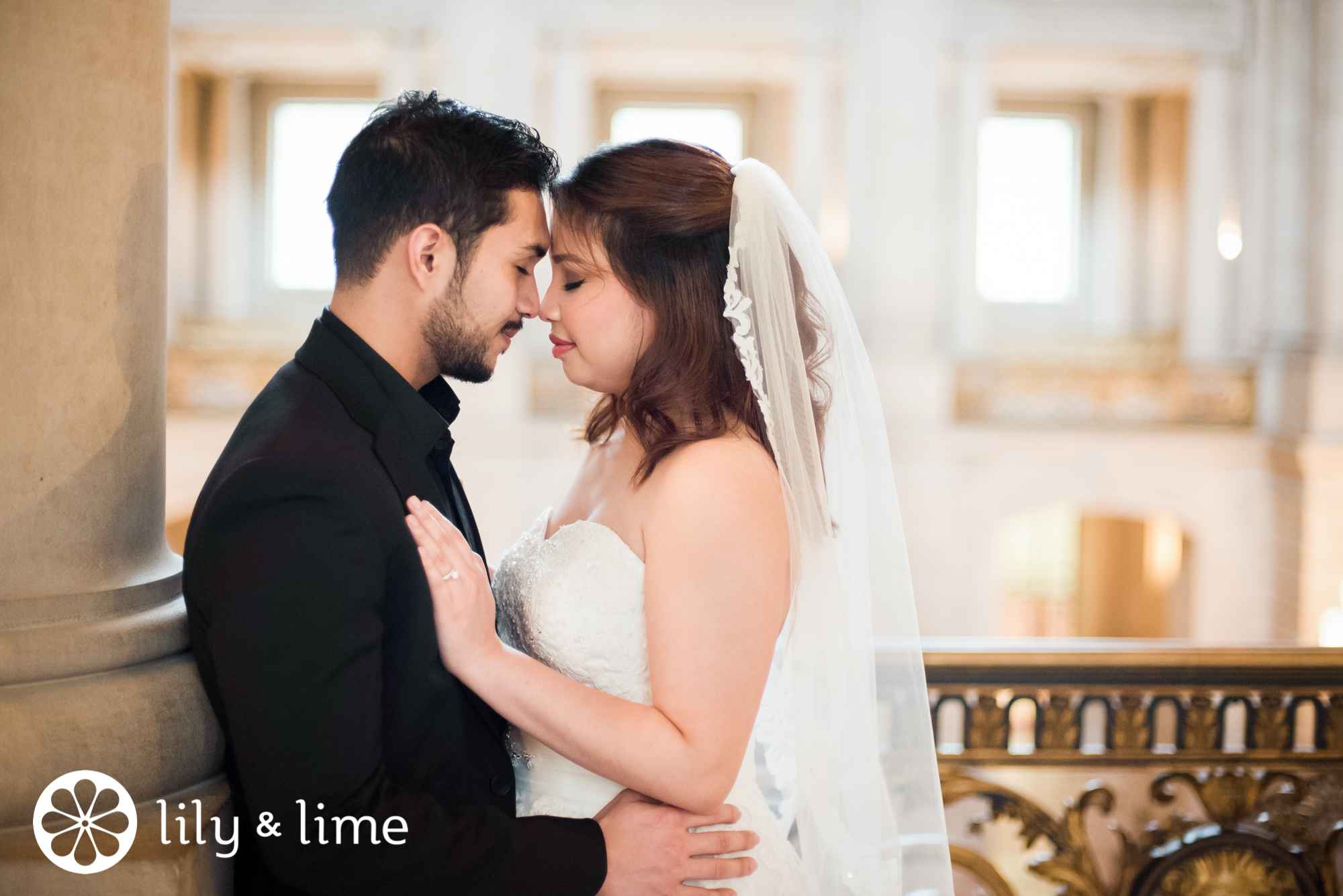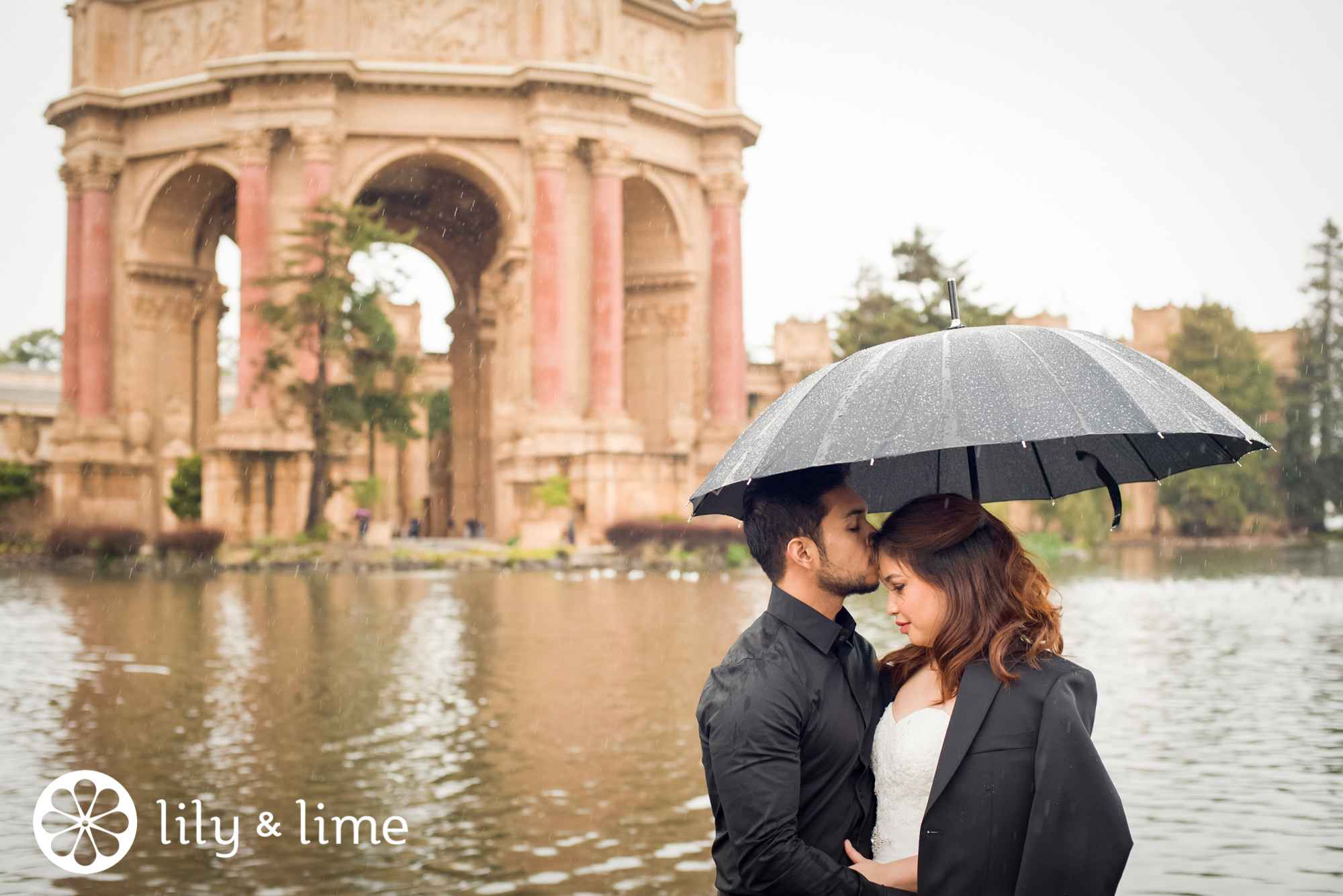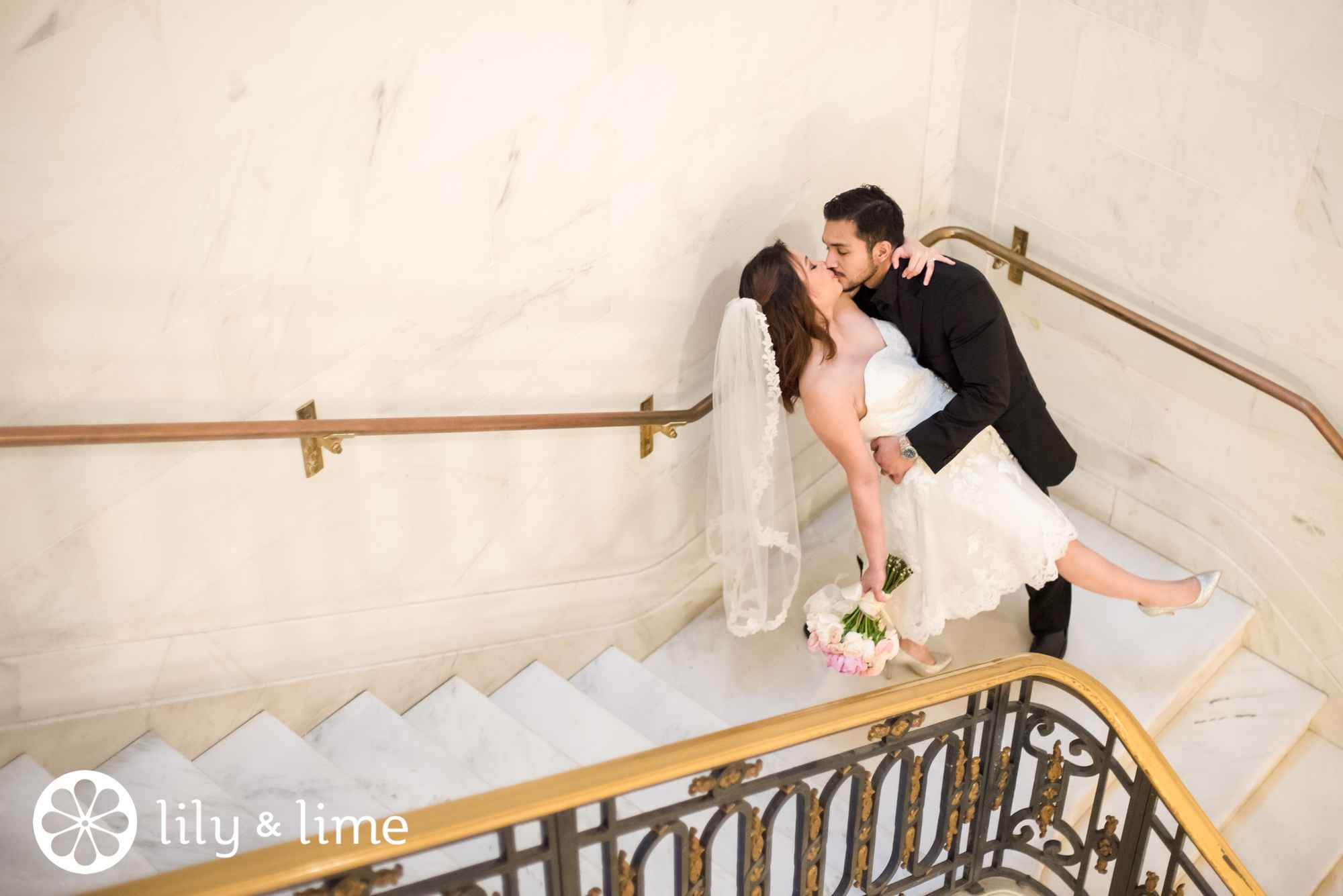 Civil ceremonies are faster, smaller and more cost-effective. But that doesn't mean they all compromise on elegance! Surrounded by ornate Grecian-inspired architecture, rustic stone and white marble sheen, the San Francisco City Hall is as charming as it as elaborate. Besides each other, this intimate setting was all Athina and Abdulla needed.
Located in the heart of San Francisco, the historical hotspot offered a vast range of sites to explore. From the Hall's towering staircases to the Golden Gate Bridge to the beach, Athnia and Abdulla's wedding photographer painted the perfect picture of this intimate wedding.

Plus, the weather certainly didn't dampen this couple's romance! Their portrait session in the rain only added to the playful, fun chemistry they share. And when it comes to style, this California couple swooned us with a classic-gone-modern vibe. Athina wore all-white, and Abdulla wore all-black, which gave off a nice balance of feminine and masculine energy.

If you've dreamed of trying a non-traditional wedding dress, look no further. Athina forwent a traditional gown for a short wedding dress that hit just below knees, The scalloped floral trim added a perfect vintage pop.

Whether you want something grand or quaint, you'll find inspiration for every wedding style in by browsing through our wedding portfolio.