Boutonnieres and Ties for a Spring Wedding
April, 18 2019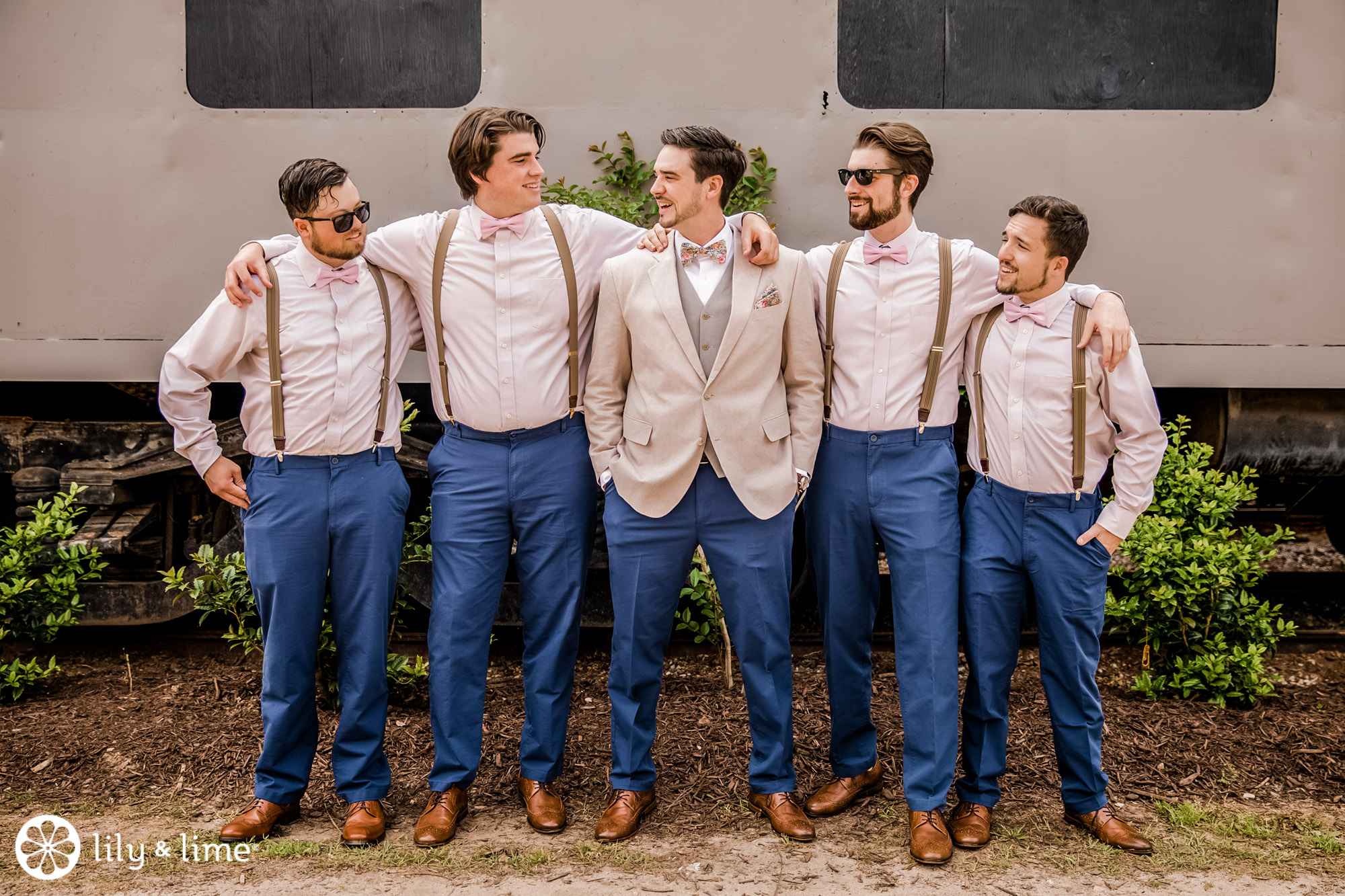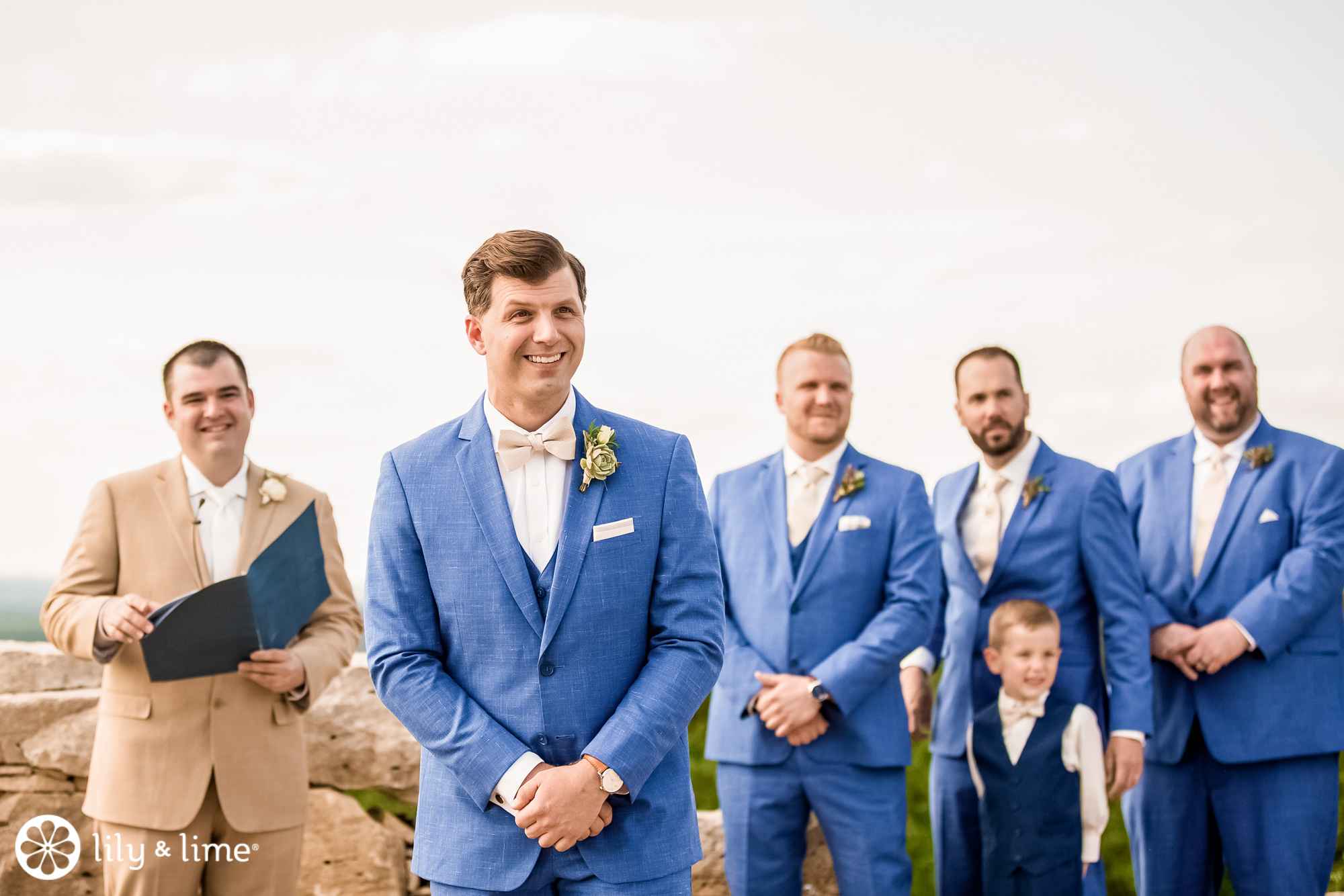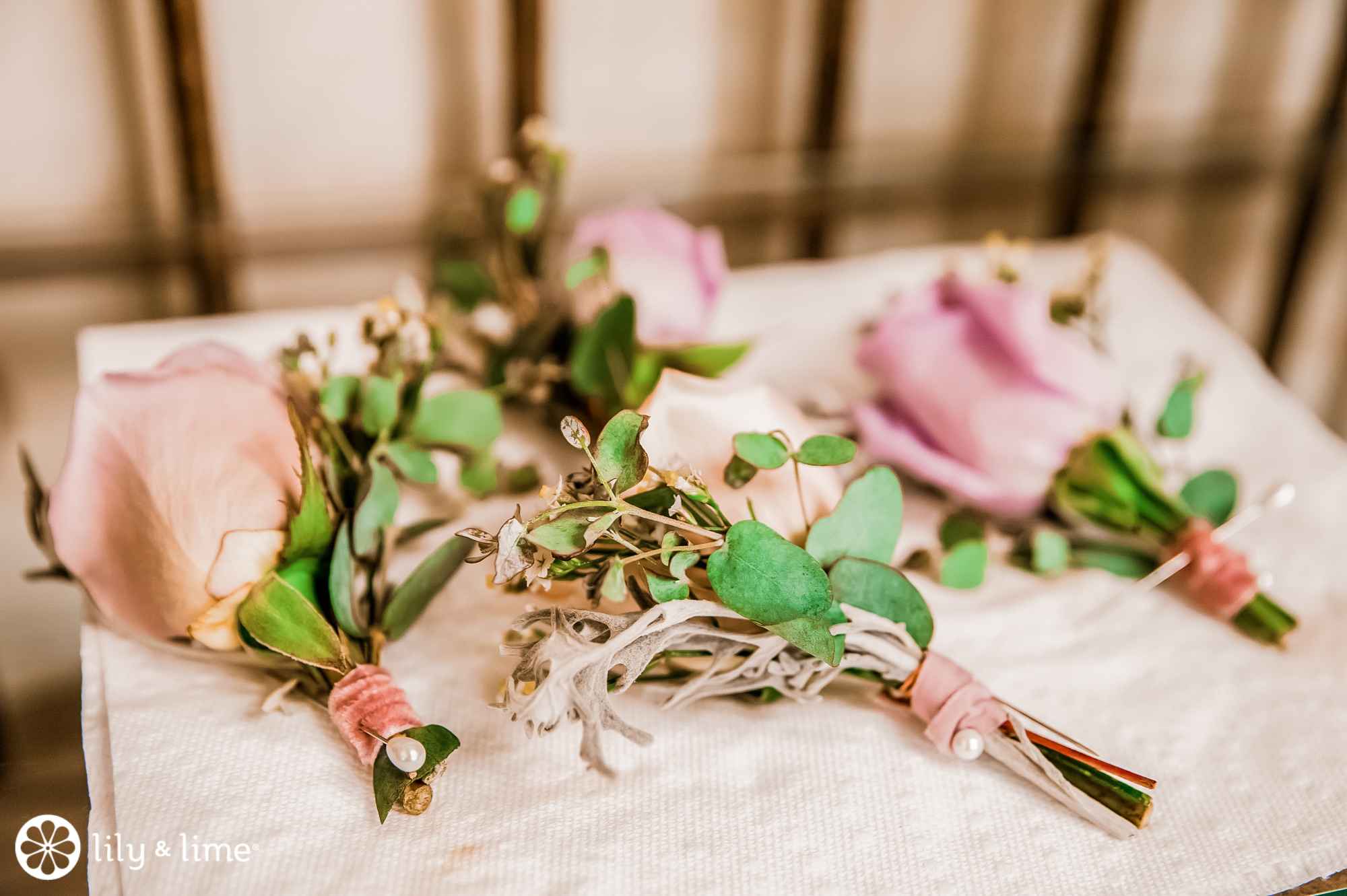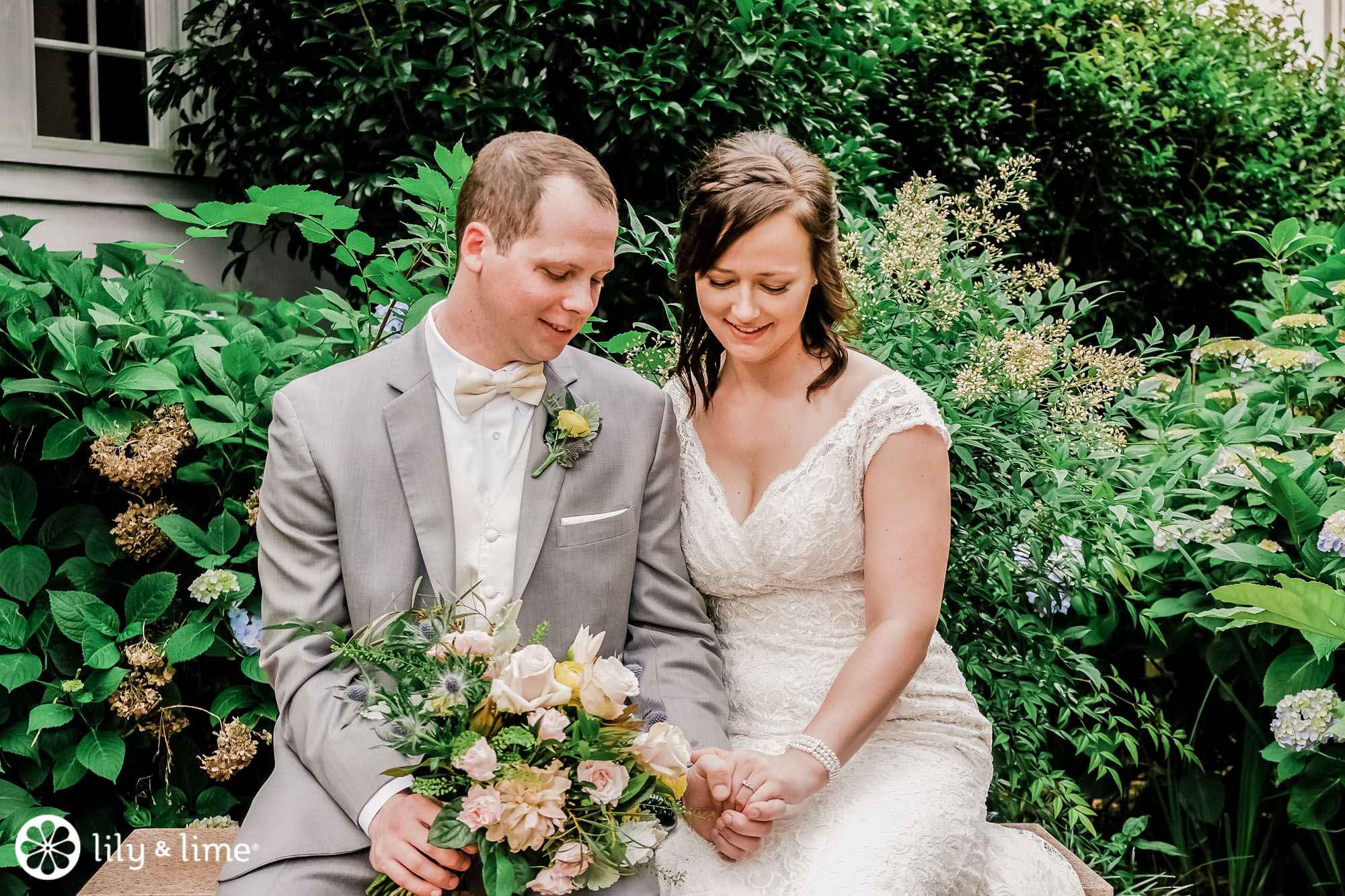 Spring is in the air and on the gentlemen's' lapels! The silhouette and colors of menswear stay largely the same, no matter the season. To add a springy touch to the groom and groomsmen's looks, you can have some fun with boutonnieres and ties.
Pale Pink
Pale pink looks modern with black. Keep the boutonniere simple with a single flower. It'll look sharp and sophisticated.
Purple and Yellow
Embrace the bright hues of spring flowers with shades of purple and yellow. Wrapping the boutonniere in fabric, twine, or ribbon can help to accentuate the look and feel you're going with. For contrast with the whimsy of rustic-feeling flowers, try plaid!
Green
A stripe is always classically handsome. Try pairing an ivory-and-green boutonniere for a look that's as fresh as the season.
Isn't It Dandy?
Floral patterned ties and bowties bring a playful air to wedding menswear, and they look great with a small bunch of flowers in your breast pocket. How unexpected!
Baby's Breath
Simple. Classic. Wallet-friendly. Baby's breath goes with a number of springtime groom looks.
Solid and Stripes
Pick a solid color for the groomsmen's ties. Then the groom can don a patterned tie! It's a fun way to add interest and let the groom stand out.
Put a Spin on Pastels
We always love classic pastels for spring, but there's room to get more daring and creative with patterns, contrasting colors, and bold bright hues.
Looking for more wedding inspiration? Check out the rest of the blog!