Rustic-Fall Barn Wedding Inspiration
October, 10 2018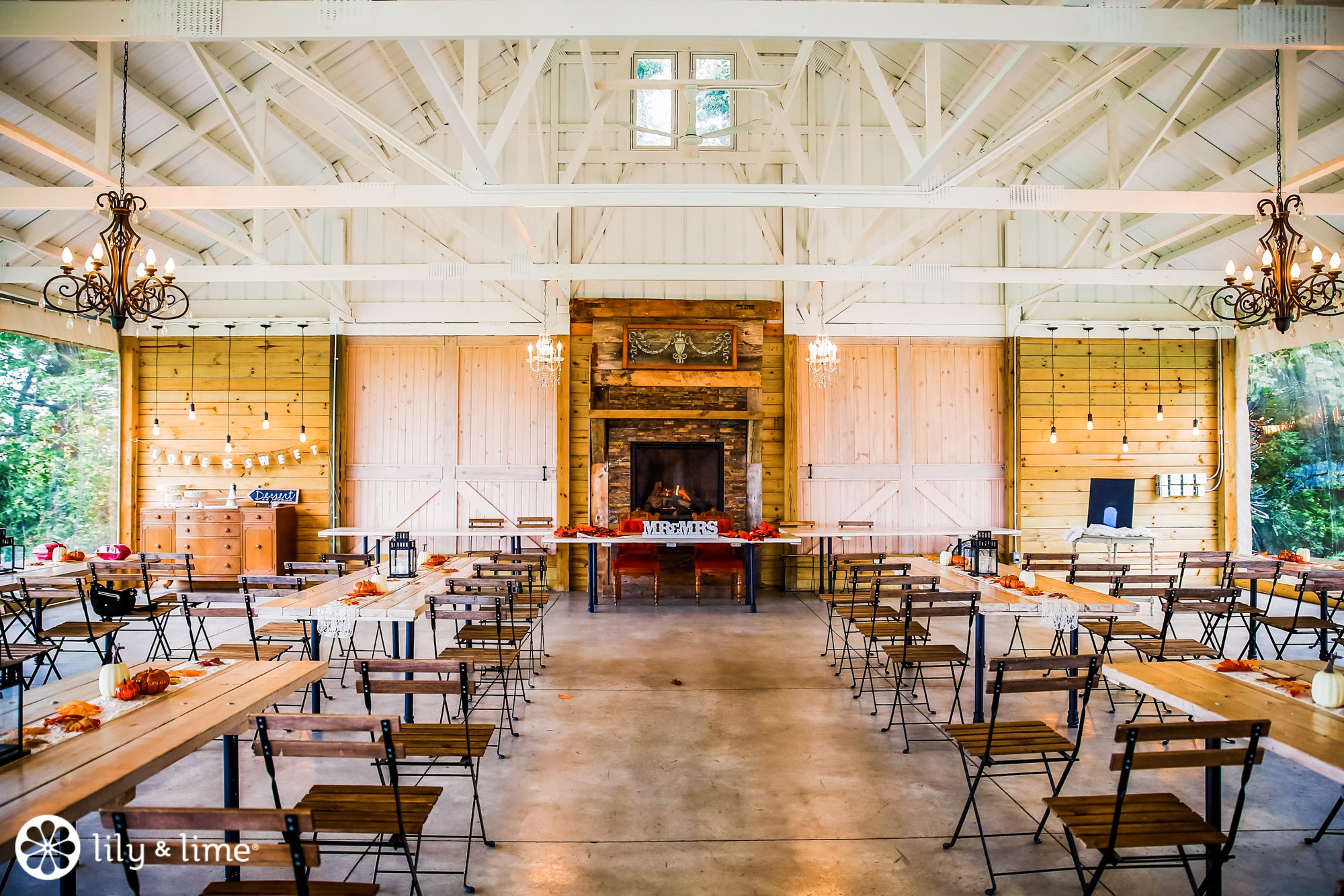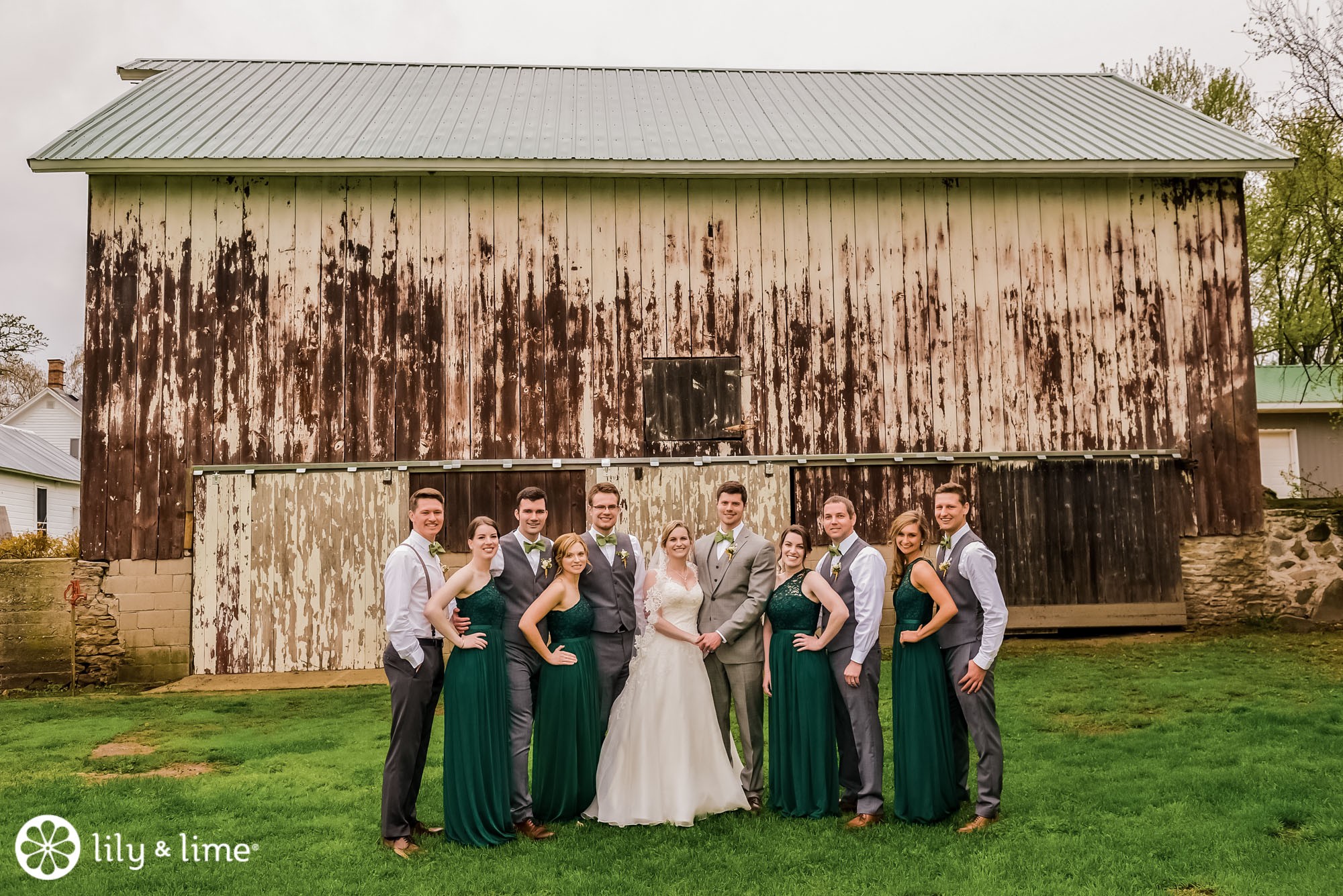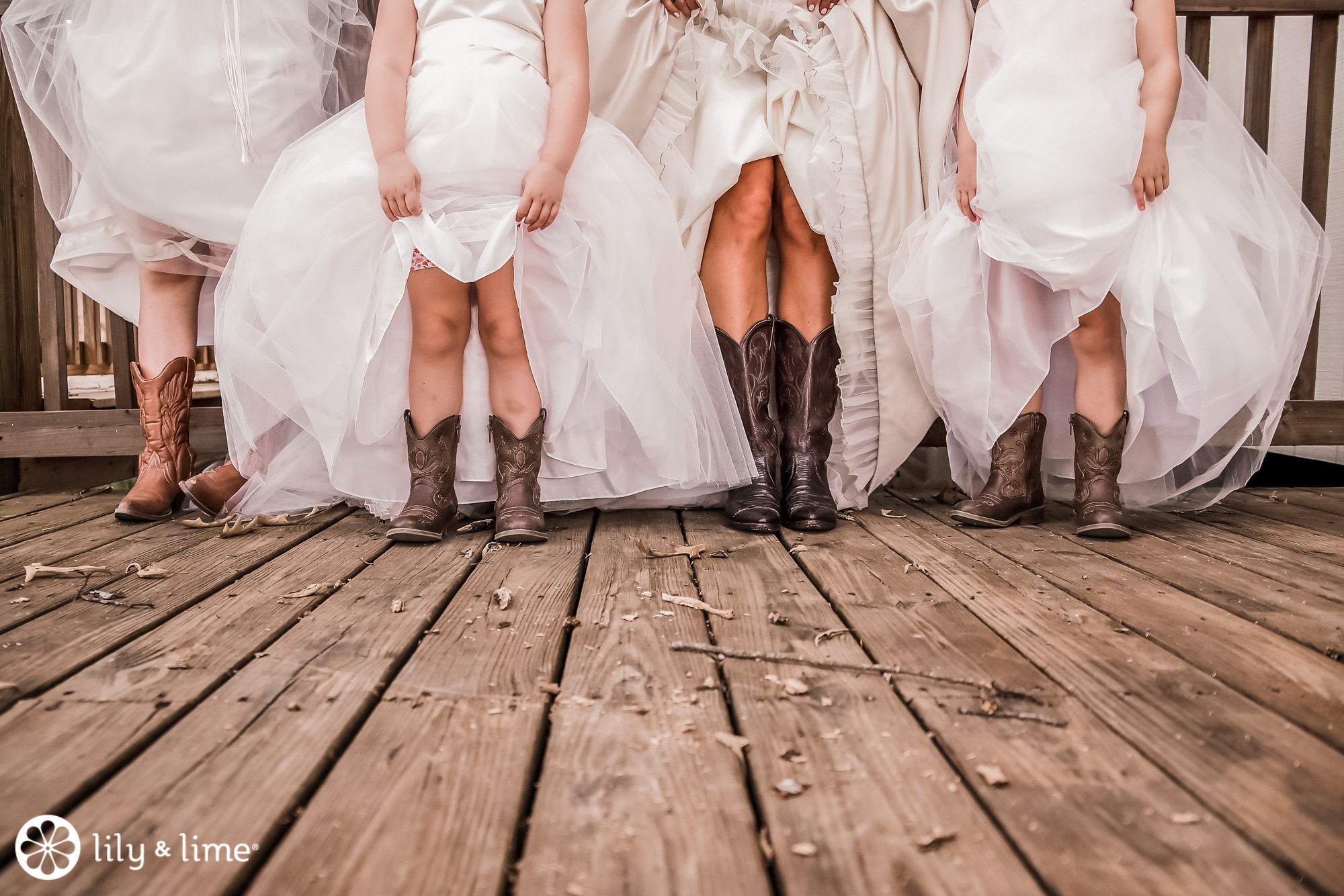 Fall days are perfect for barn weddings if you ask us. The crisp air, vibrant changing leaves and cozy details all lend themselves to a lovely, rustic wedding day. Read on for some of our favorite barn wedding inspiration and tips for making the most of the day's photos.
Farm and barn venues often make the best photography backgrounds at rustic weddings. Barn exteriors, with their weathered, wooden beams, historic nature, and often bright colors, make for epic photo backdrops. Especially with barn weddings, we've found that not too far away are locations considered to be hidden gems. Look for ponds and waterside docks, tree swings, inviting porches and decorative gates and fences. All are even better in the fall season! Another great thing about this type of venue? Barns and farms have the potential to be a one-stop shop for getting ready and hosting the ceremony and reception. Less transportation planning is a bonus!
Some locations will even let you interact with the animals on the property! Is there a better occasion to be photographed with a handsome mare at golden hour? We think not.
Consider adding a few classic items to your fall barn wedding theme that will make for great detail photos. The stage is set for cowboy or cowgirl boots, but we also love a lace pair of bridal flats or heels. And for the perfect bouquet or boutonniere, adorn your wedding party with bright yellow sunflowers. Suspenders, bow ties, and printed bridesmaid dresses all work wonderfully in this setting!
As for reception decor, horseshoes aren't just a lucky talisman, they're a great prop for ring photos, centerpiece decor, or used as a cake topper. Barrels, lanterns, wooden details and mason jars are all natural fits for a rustic barn wedding. Bring in that fall feeling with your chosen color scheme, flower selection, and accents. A chandelier or two wouldn't hurt either for a warm, sparkly glow all night long.