No matter where you are for your big day, spring brings a ton of flowers to your natural surroundings. Grassy valleys, hills, parks, or local gardens can hold the key to great wedding photo inspiration.
Spring is a great time for outdoor wedding photos because you get to capitalize on the blossoming foliage and florals all around you. Flowers add lovely pops of color, texture, and dimension to your outdoor wedding photos.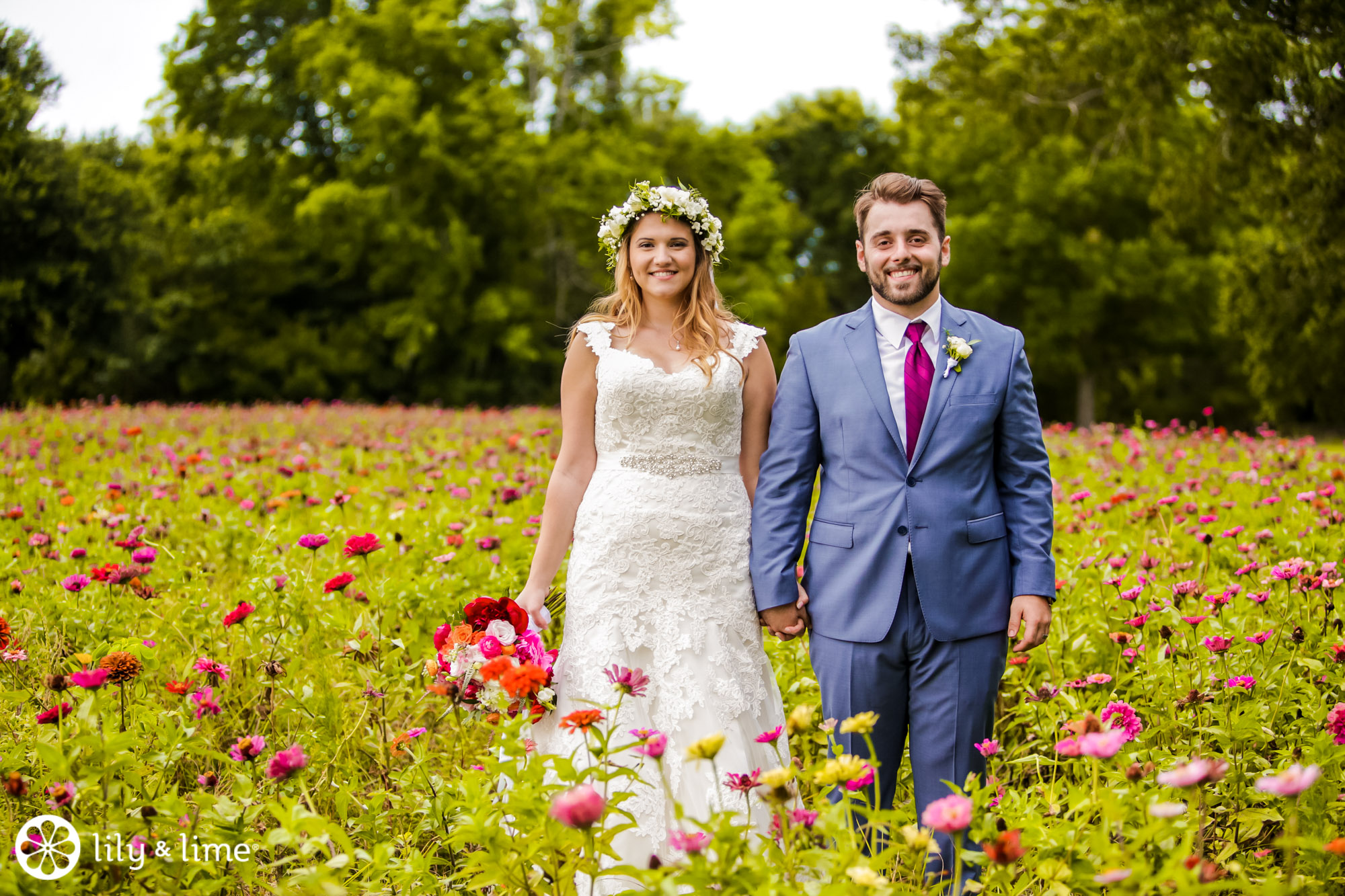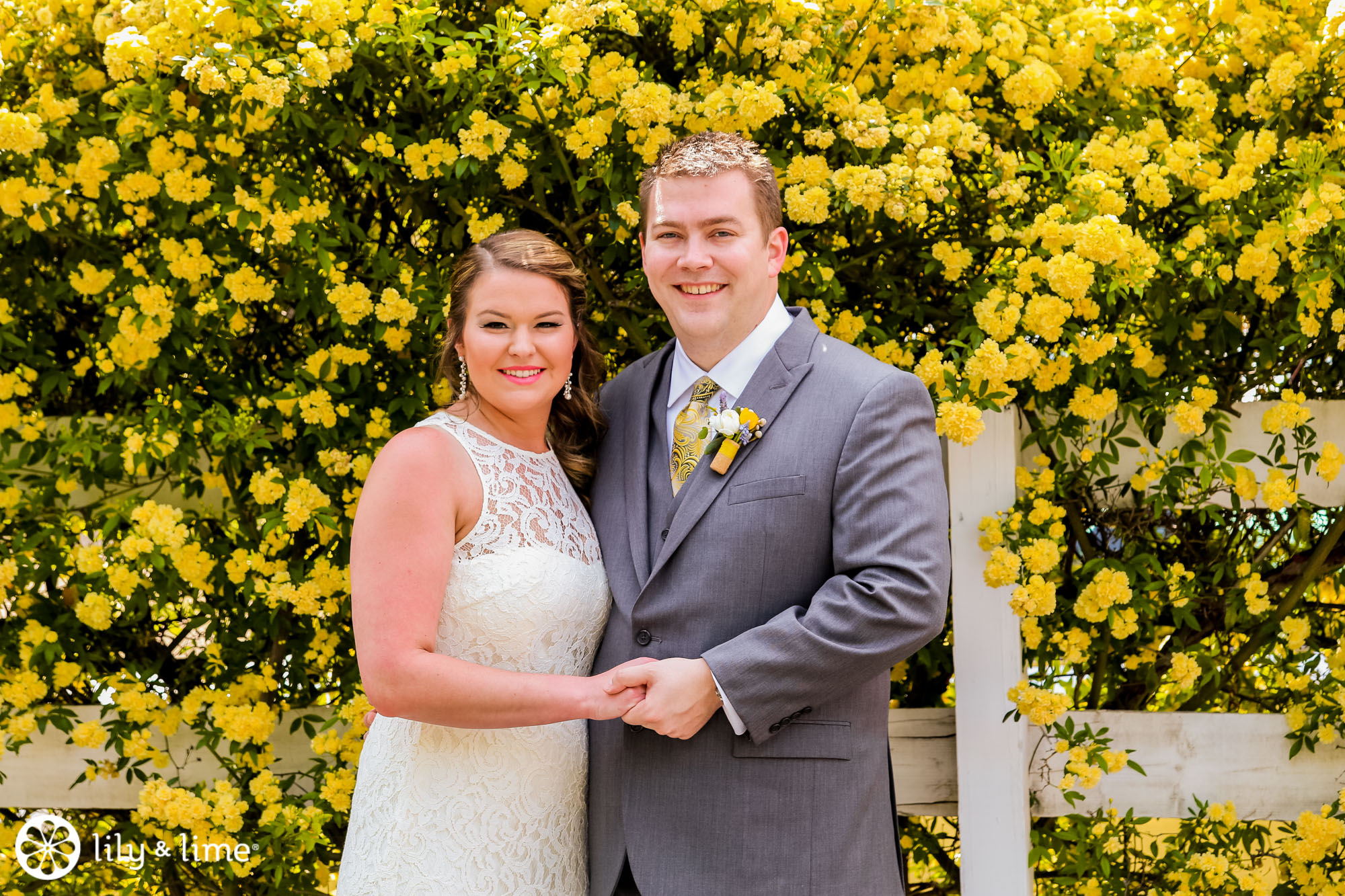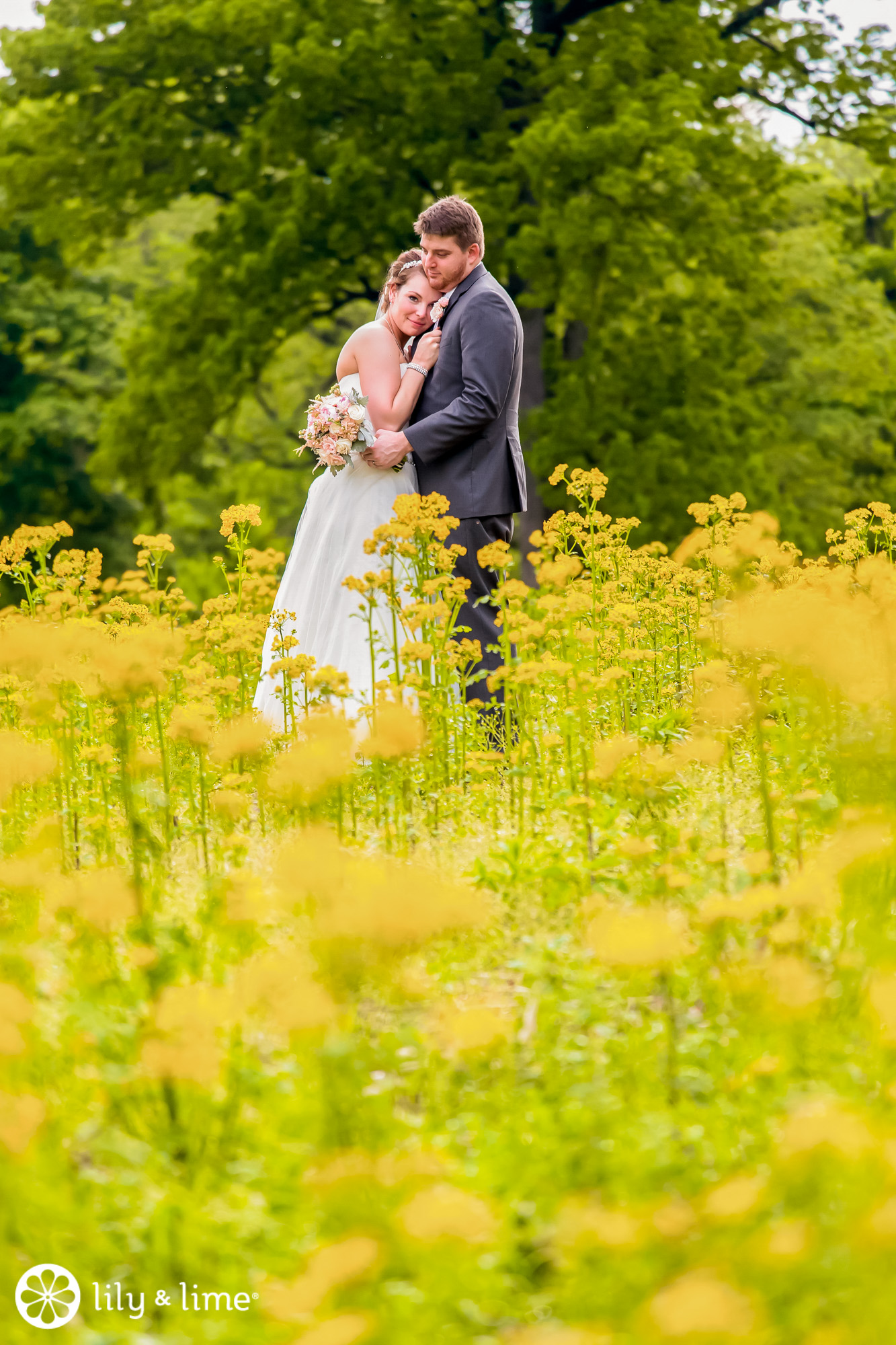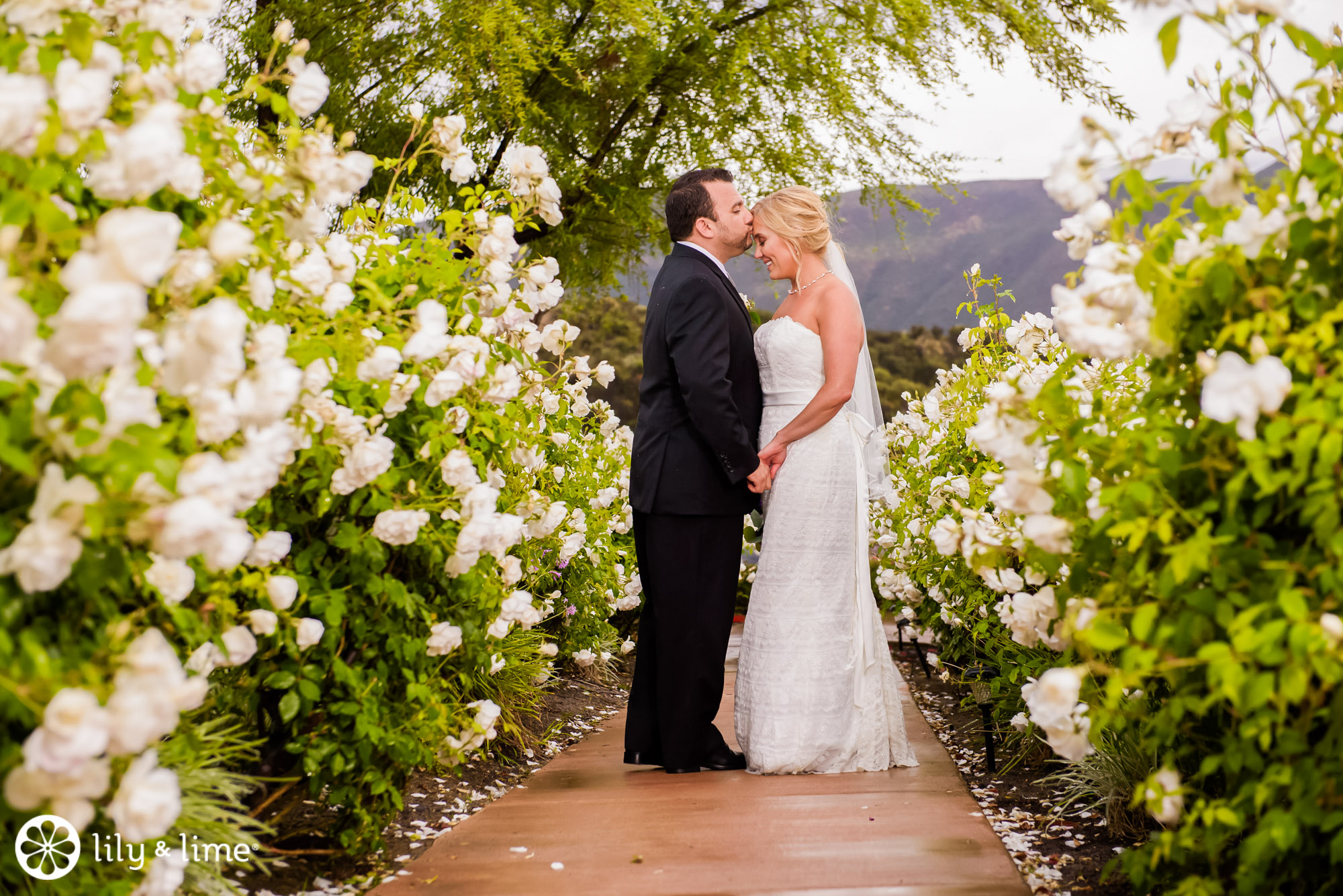 Stand beneath a blooming dogwood or magnolia tree in the spring for a sweeping, romantic feel. You can even shake the branches for a confetti effect. The falling petals add an element of ethereal whimsy. Philadelphia cherry blossoms are another can't-miss. The delicate, light pink blooms are begging for photos.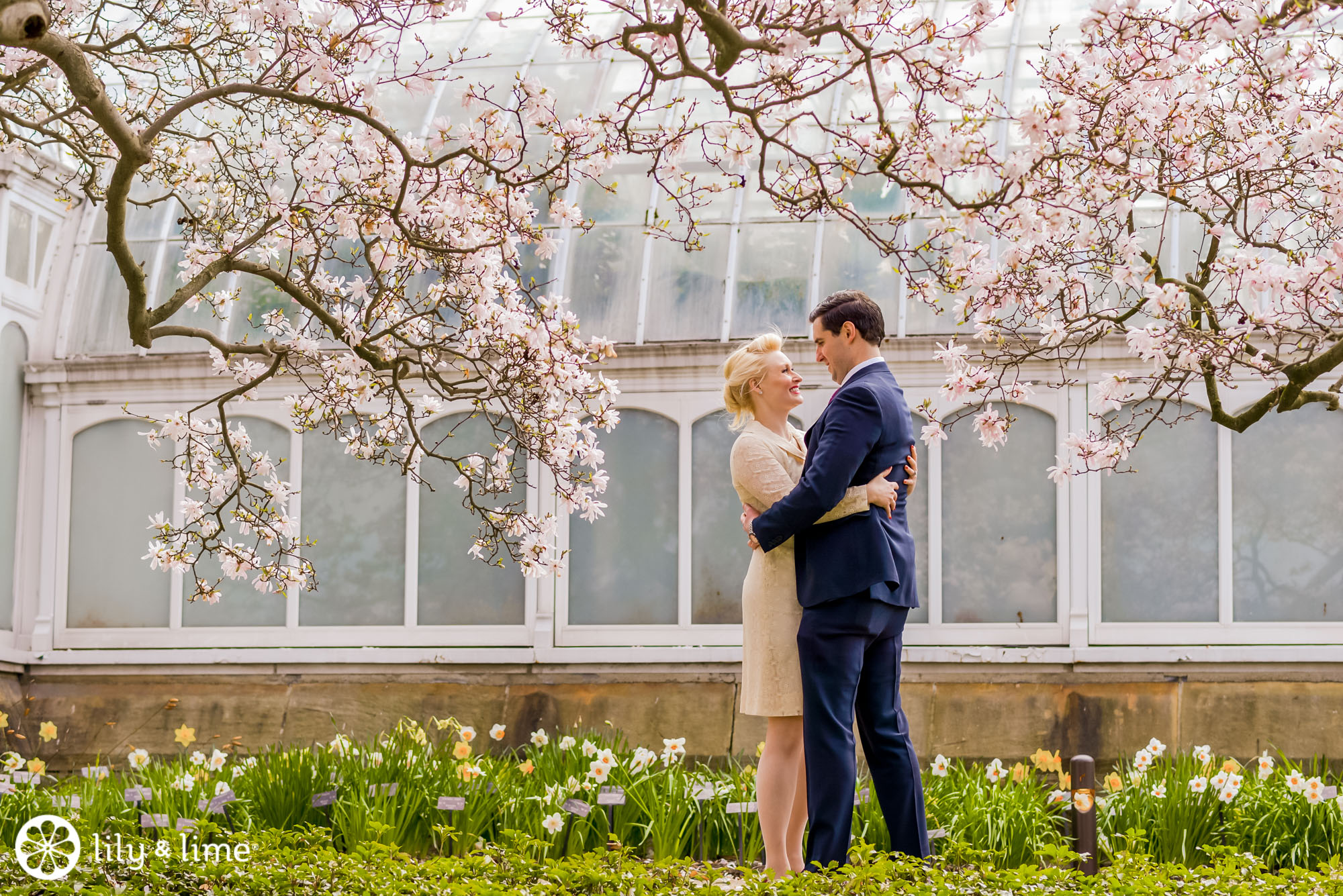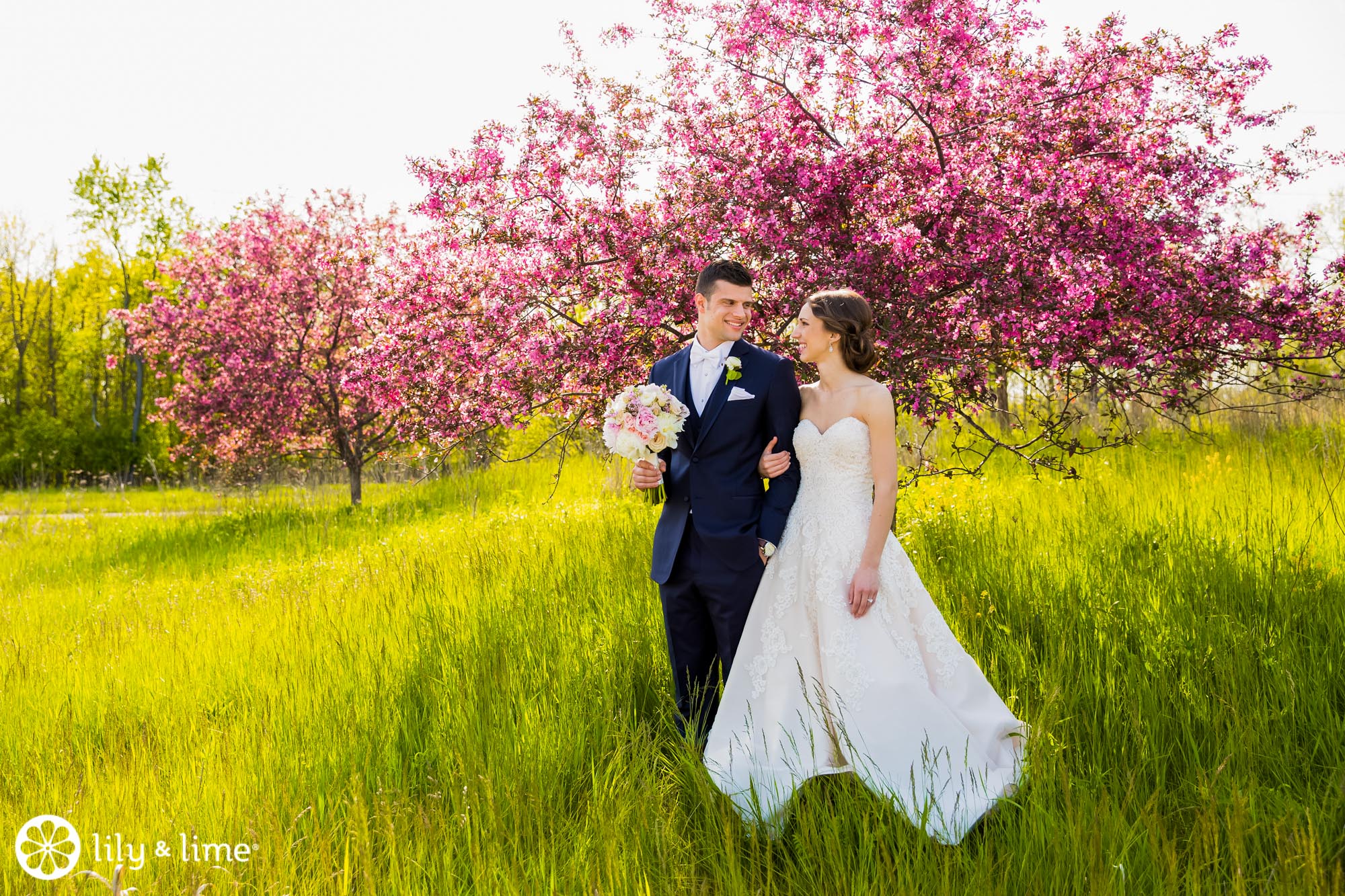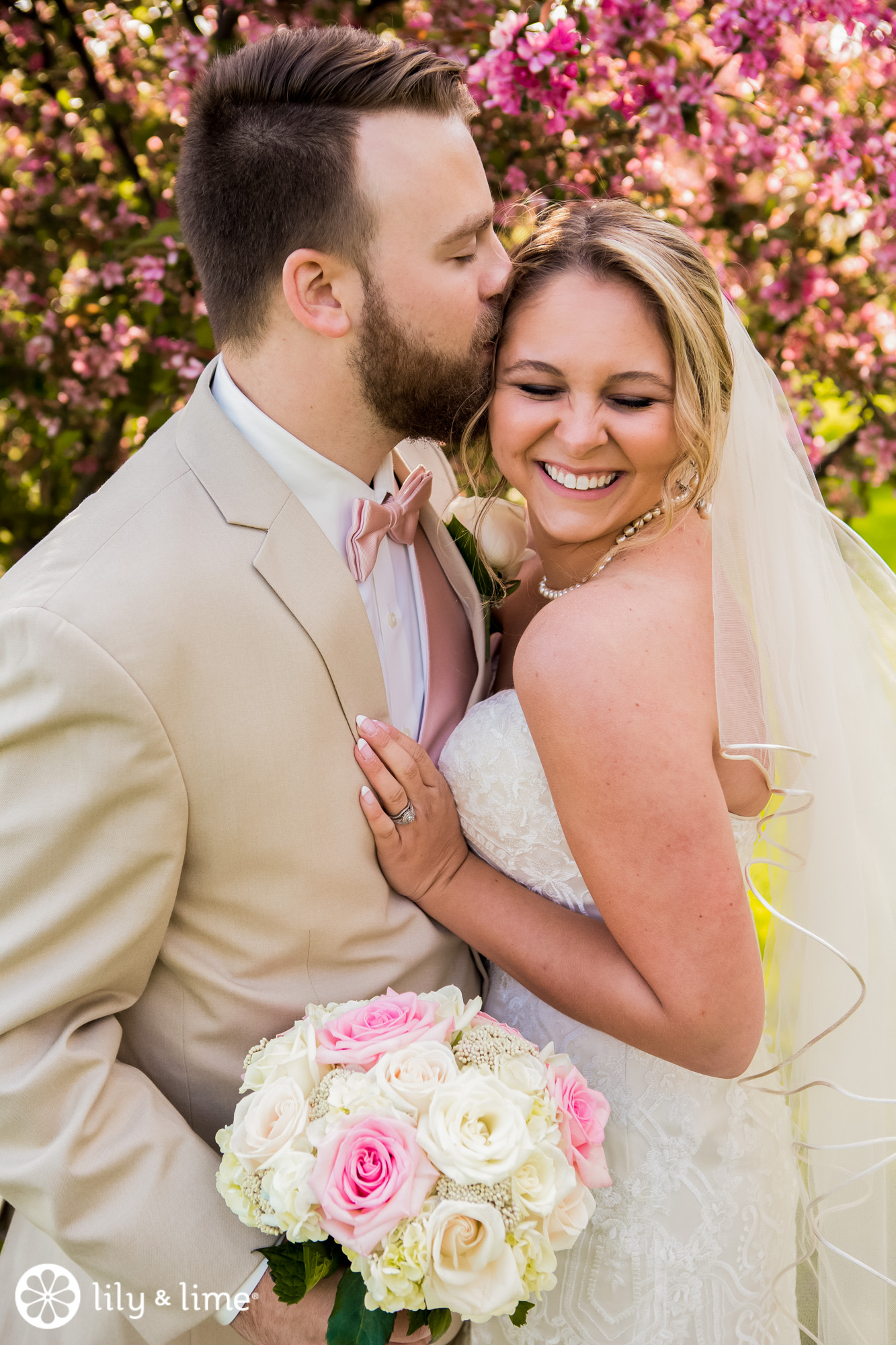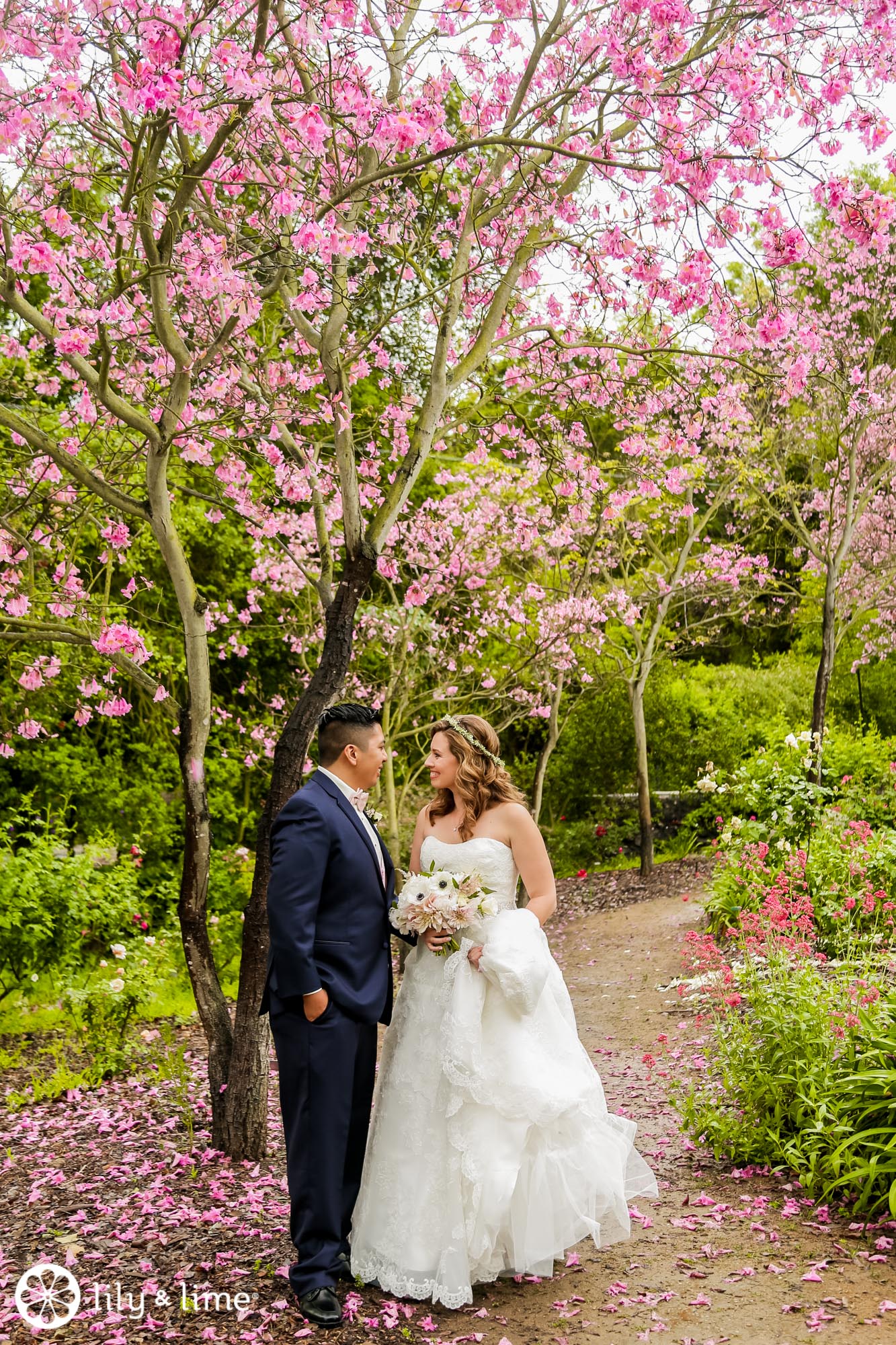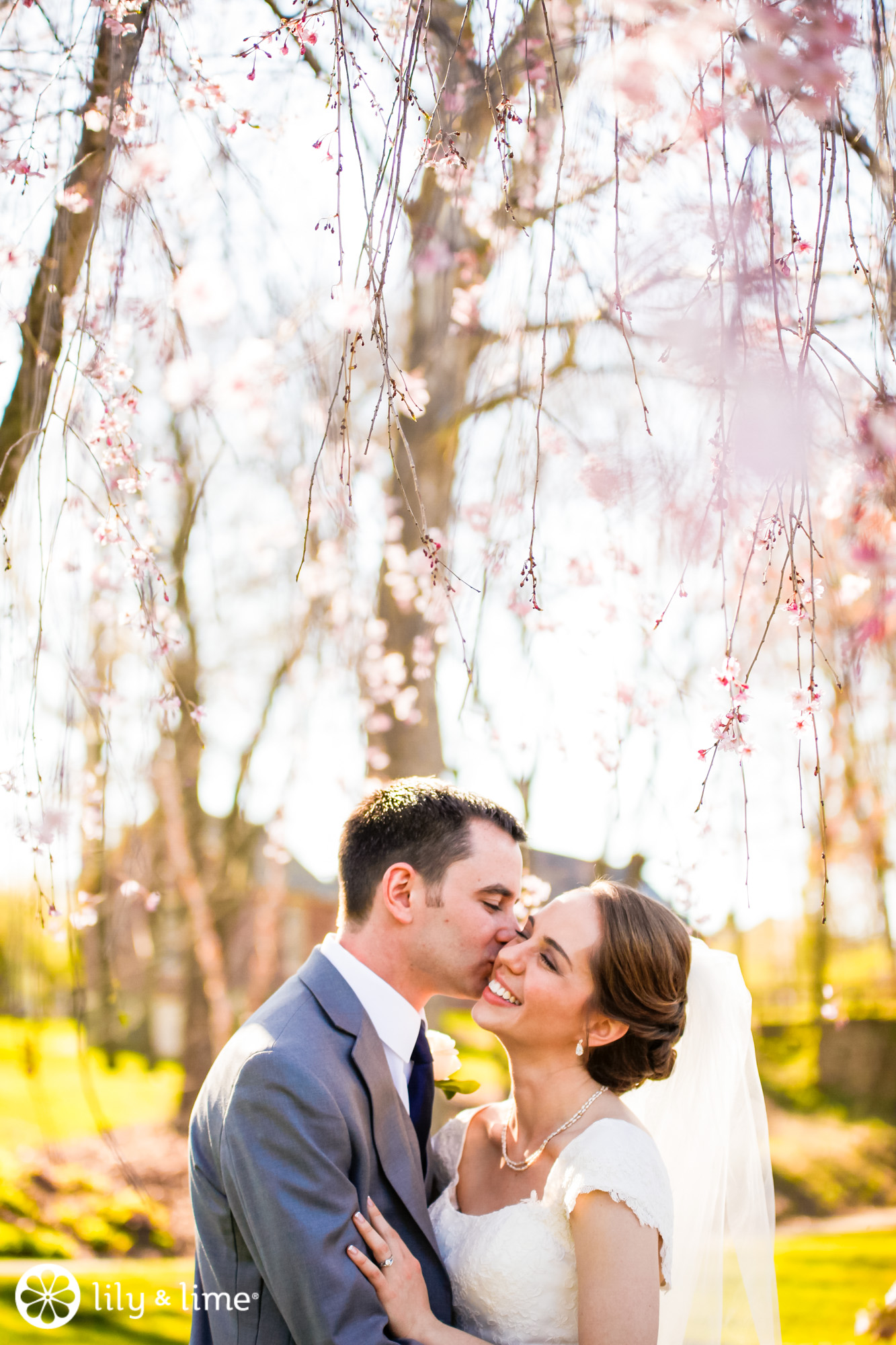 You can use hedges to perfectly frame your photos. Standing near tall, blooming hedges is a great way to perfectly frame your shot (and bonus, none of this came out of your floral budget).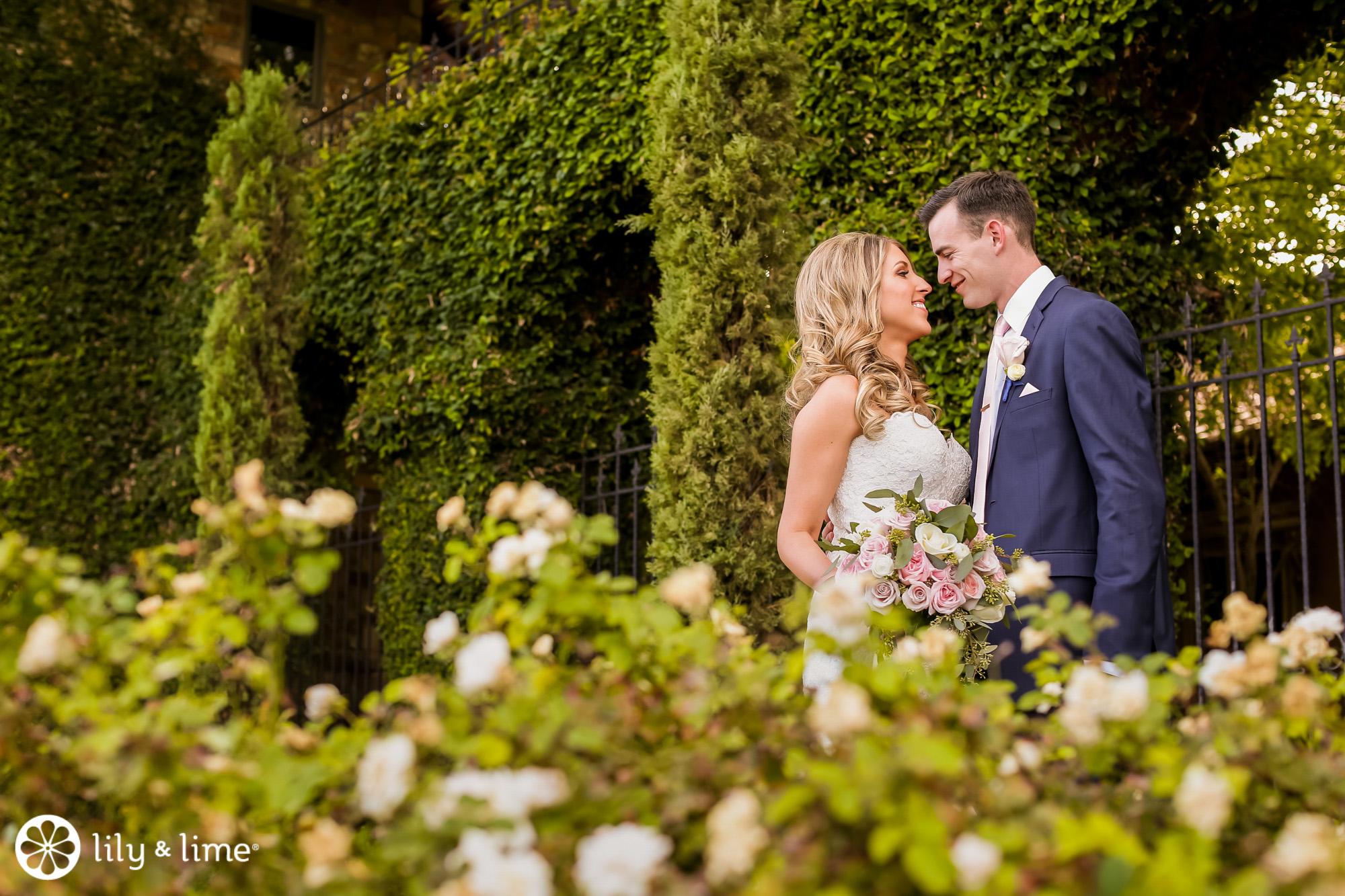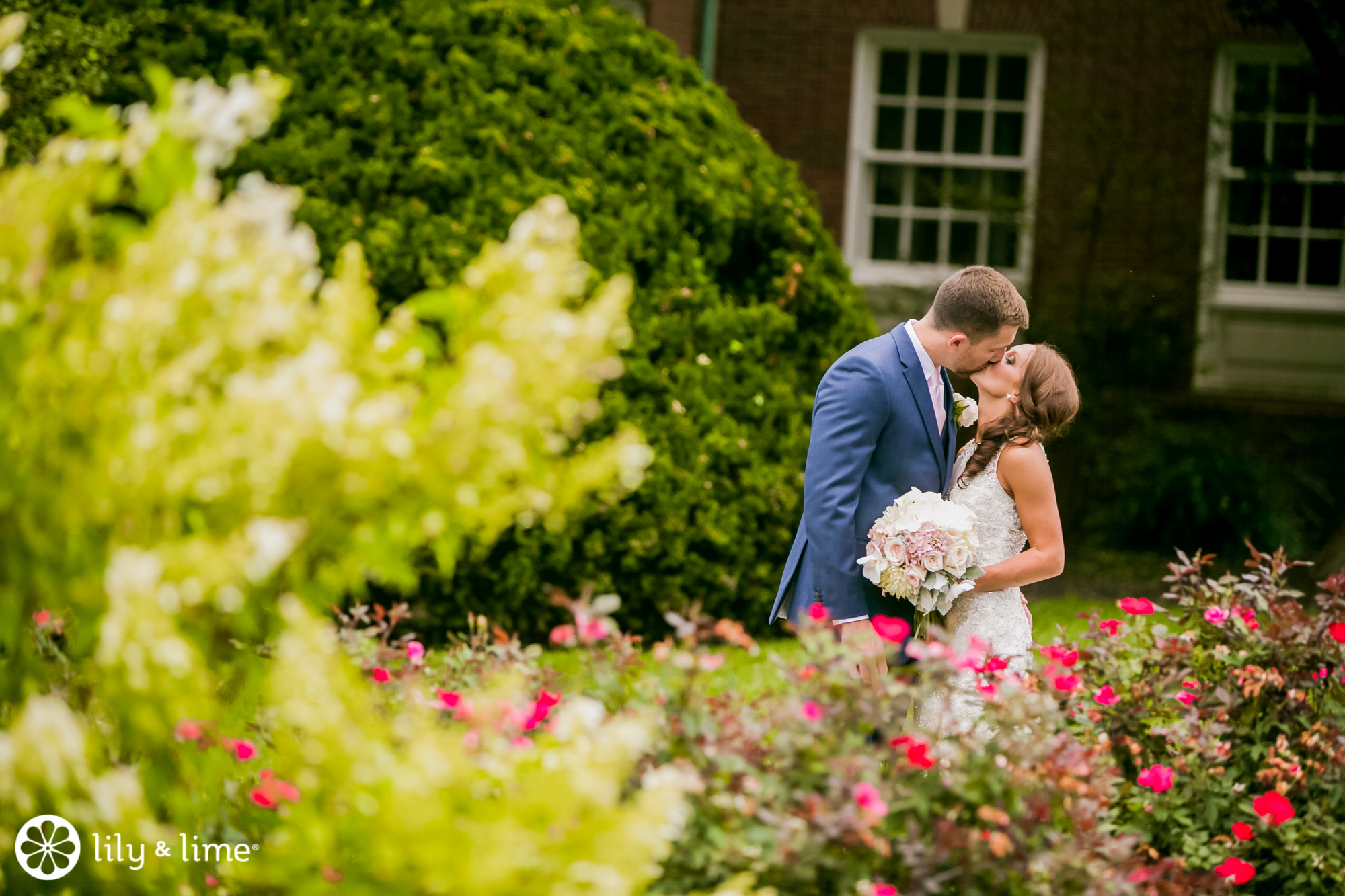 If you're feeling playful and carefree, sit or lay down in a field of wildflowers. There's an impromptu quality that really comes through in the photos! Low-lying or creeping blooms can also create a sea of color to stand on. The look is magical.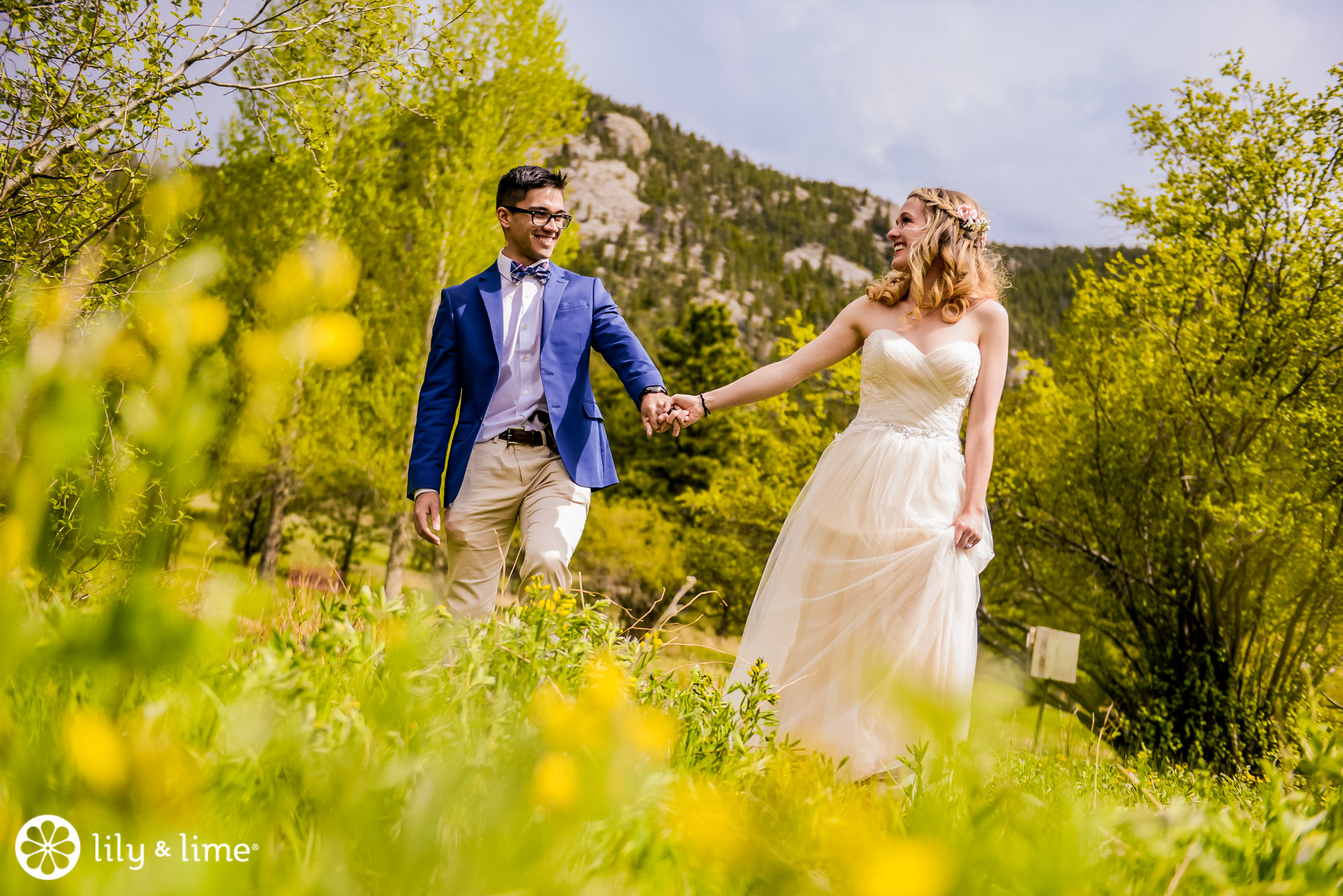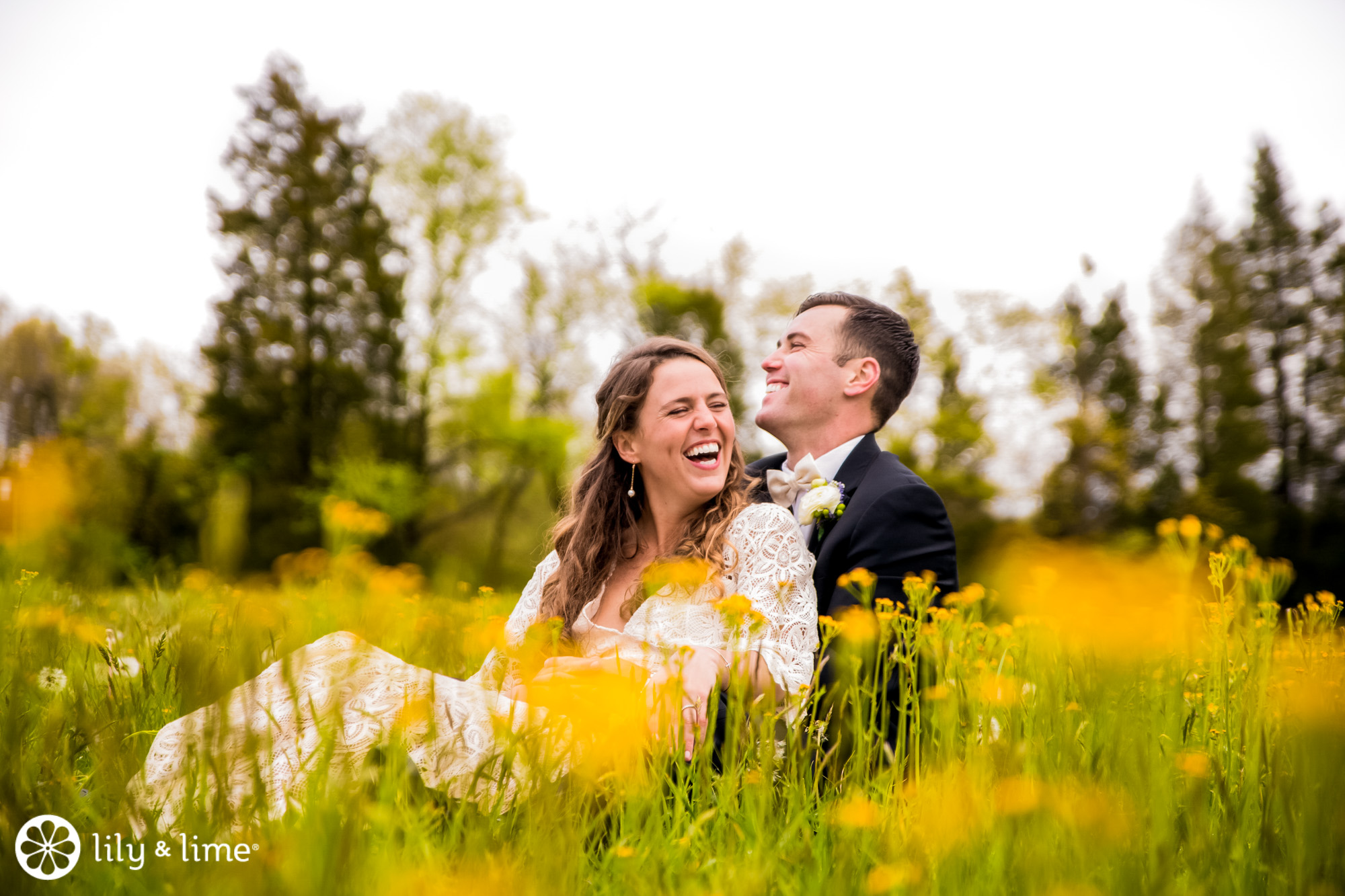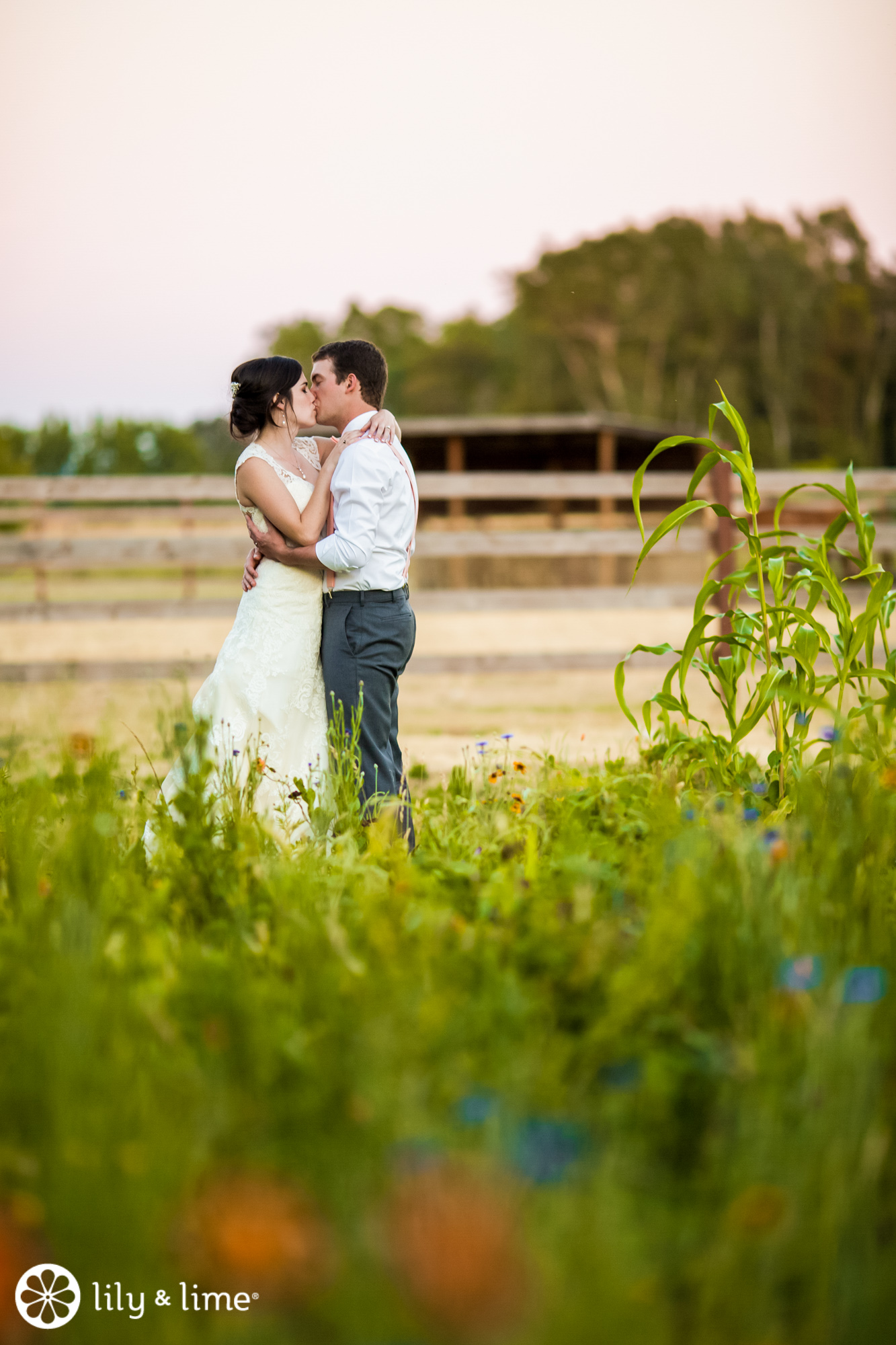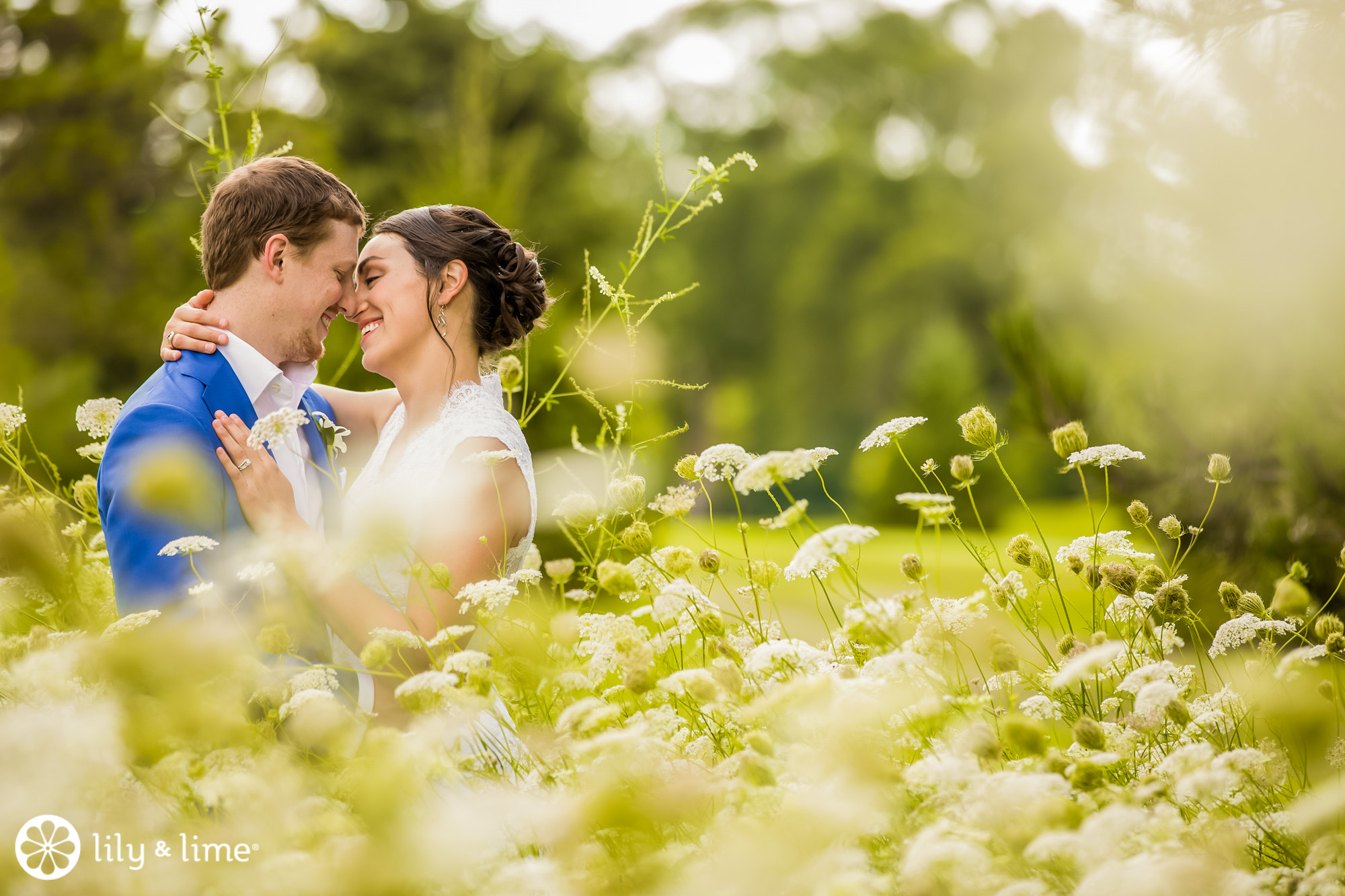 Contrasting colors are interesting and artistic. Like colors are sophisticated and cohesive. You can't go wrong, either way. It's all about finding your desired vibe. Your photographer will make sure to look for gorgeous locations for formal portraits, but they may not know if you have a favorite spot you want to take photos. Be sure to share that info before the wedding, so your photographer can make sure you get just what you want.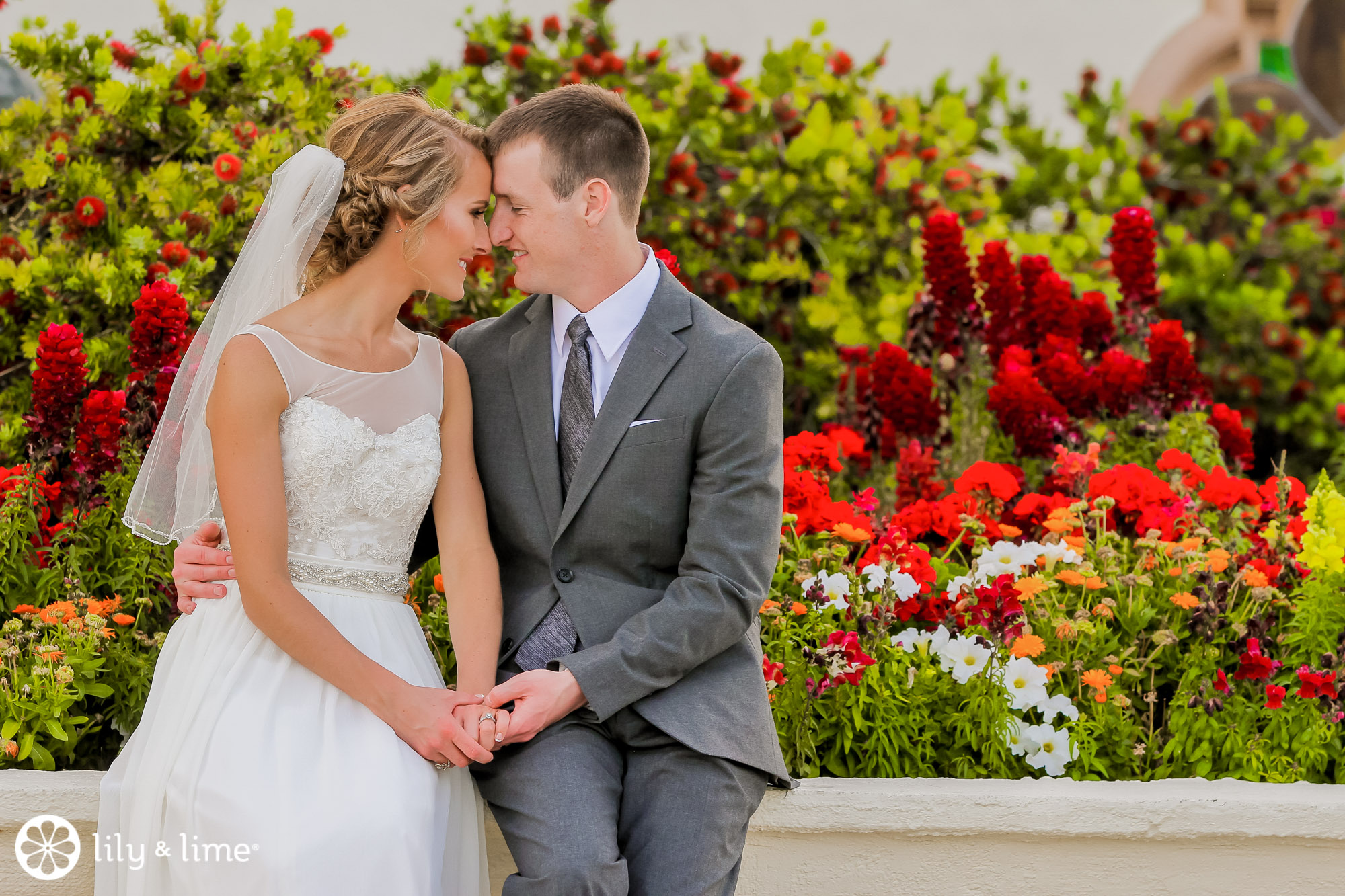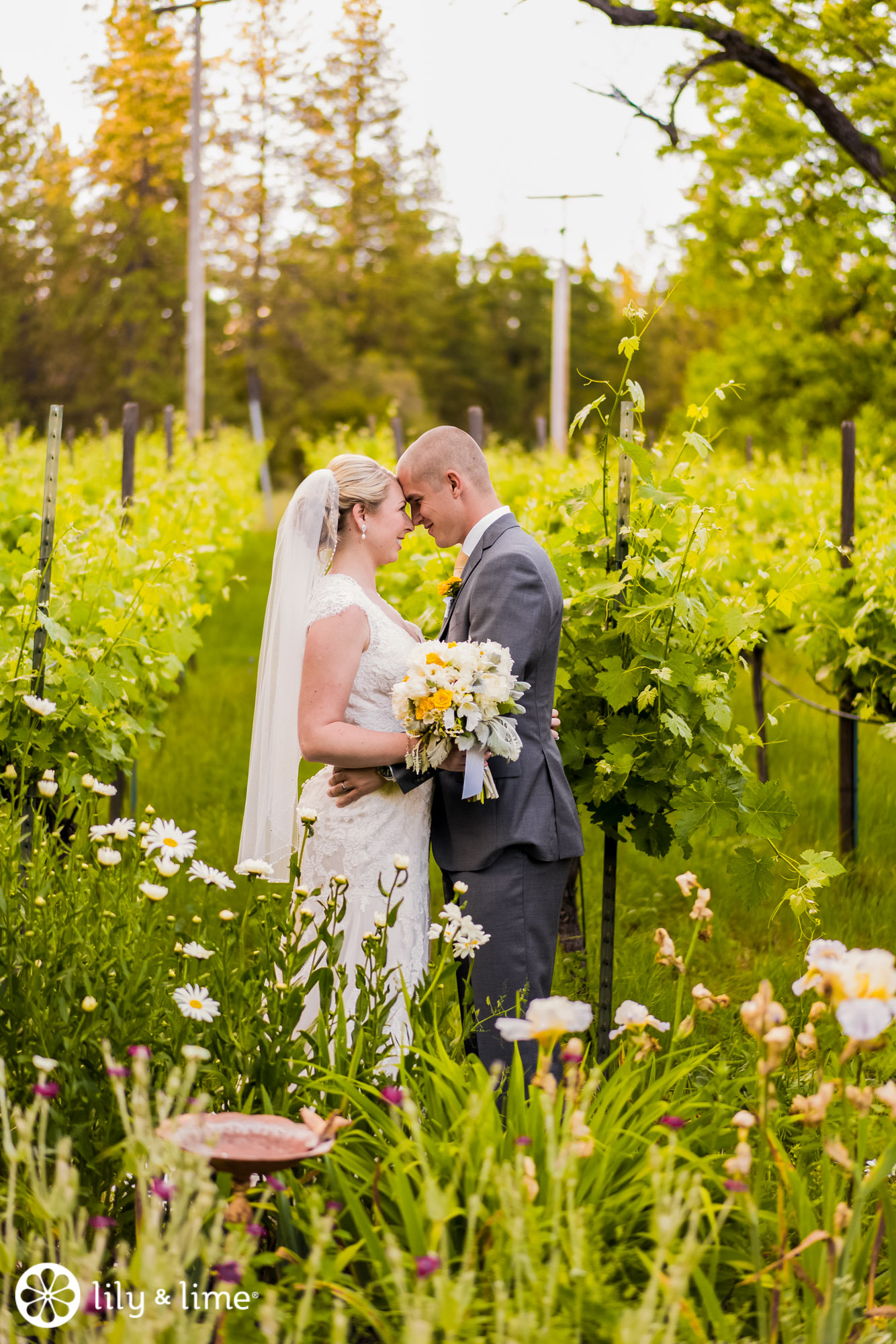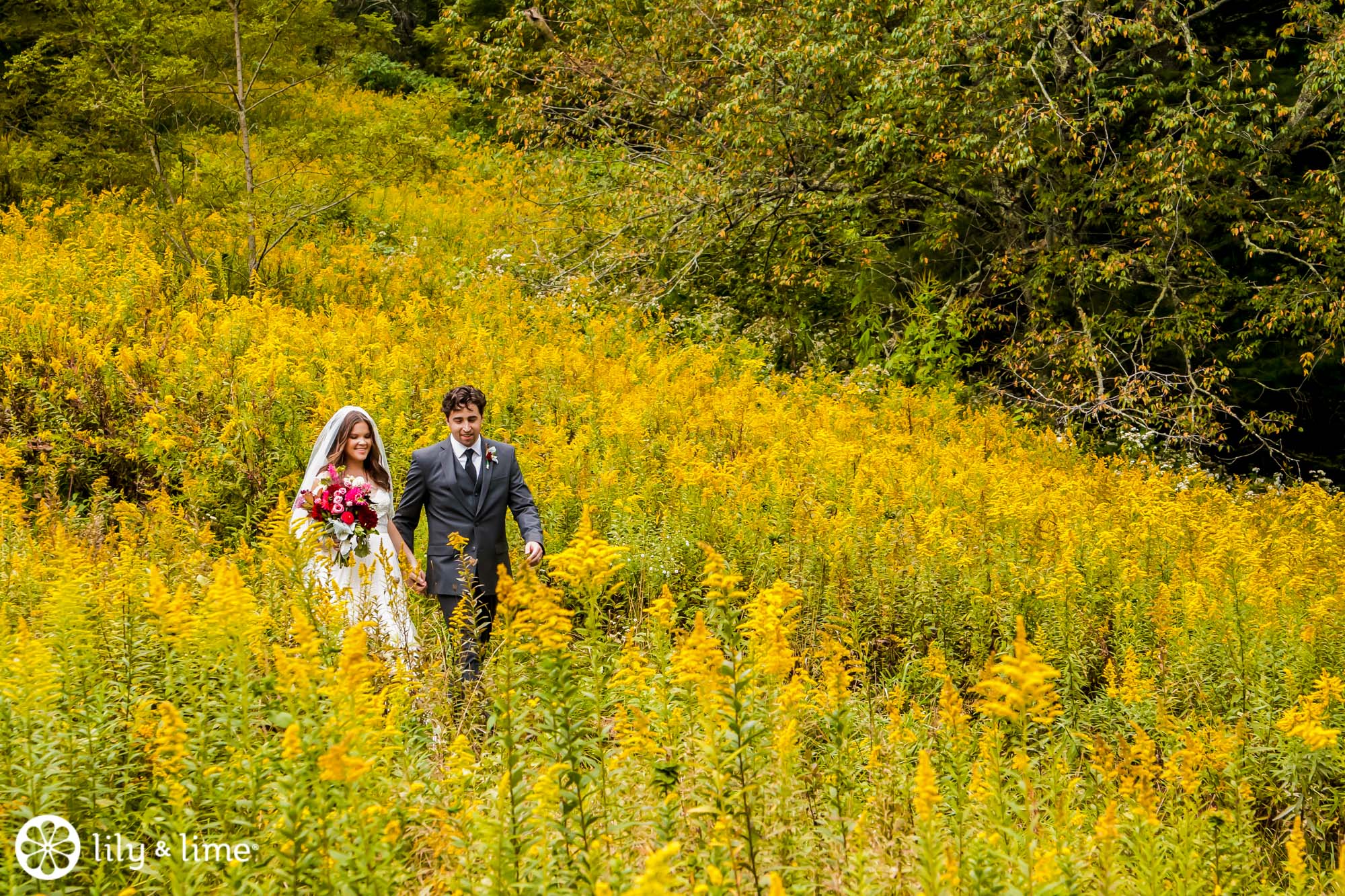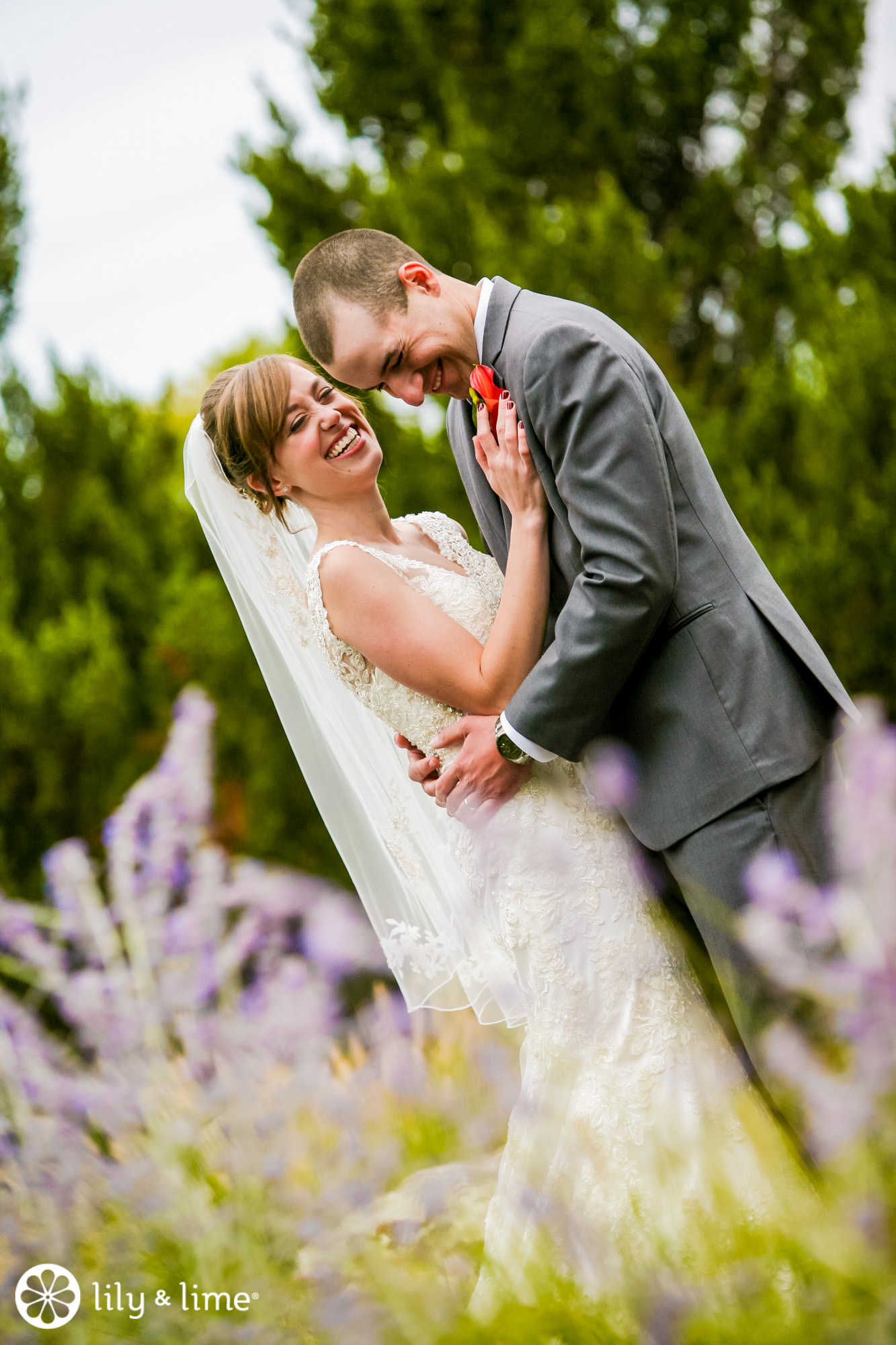 Need more spring wedding inspiration? We've got new ideas each week on our blog!