Fairy Tail Photos: How to Include Your Dog in Your Engagement and Wedding Photos
February, 28 2019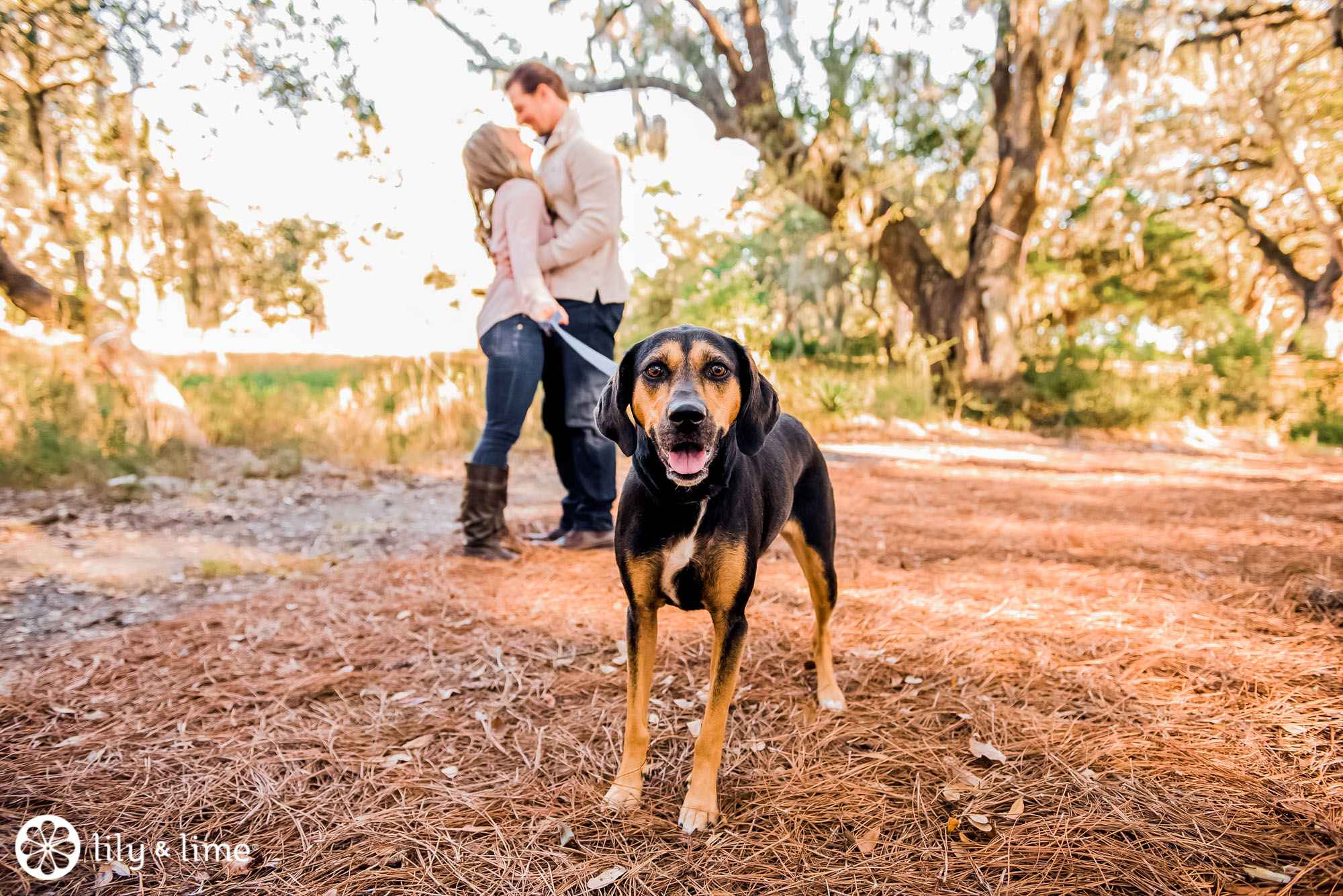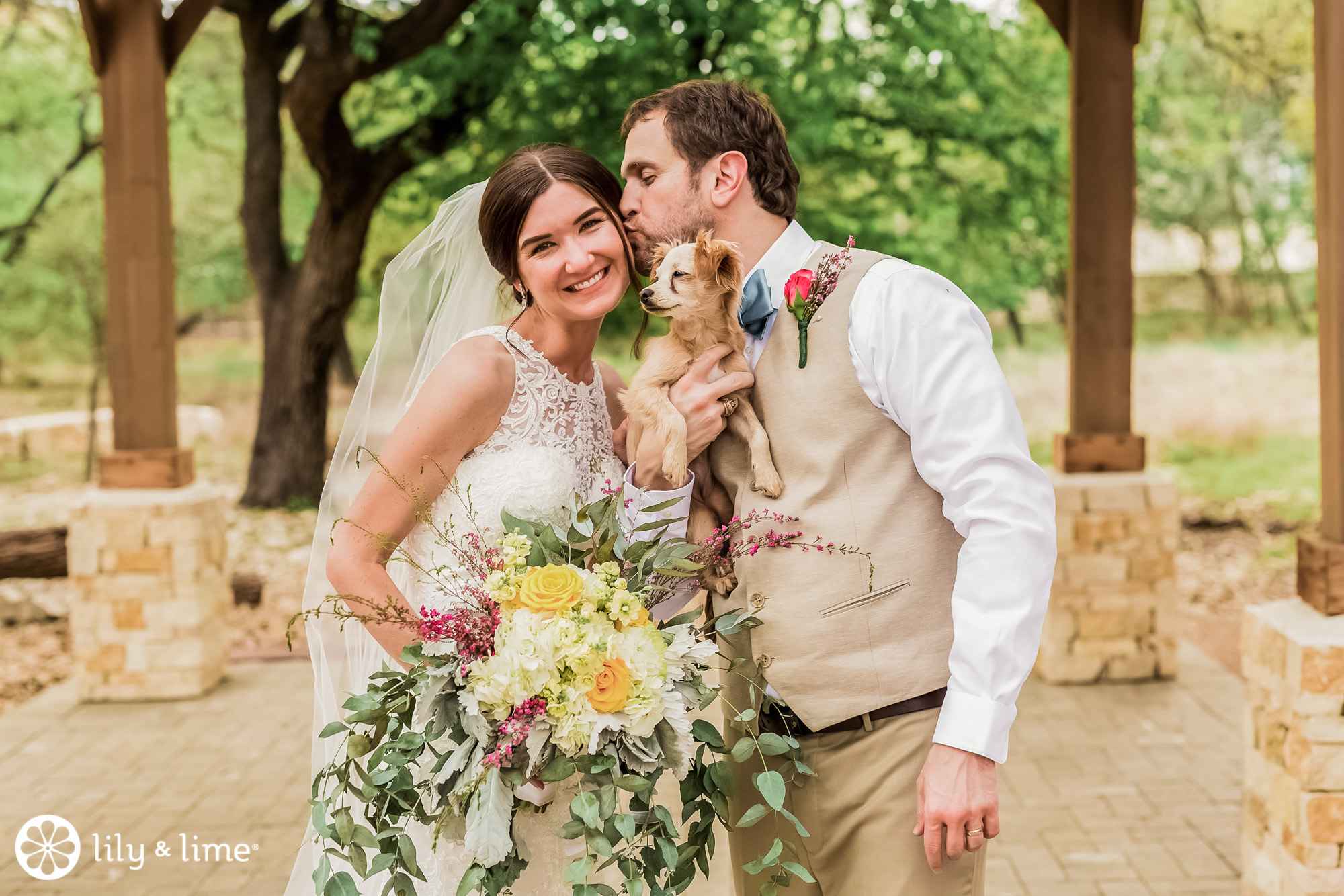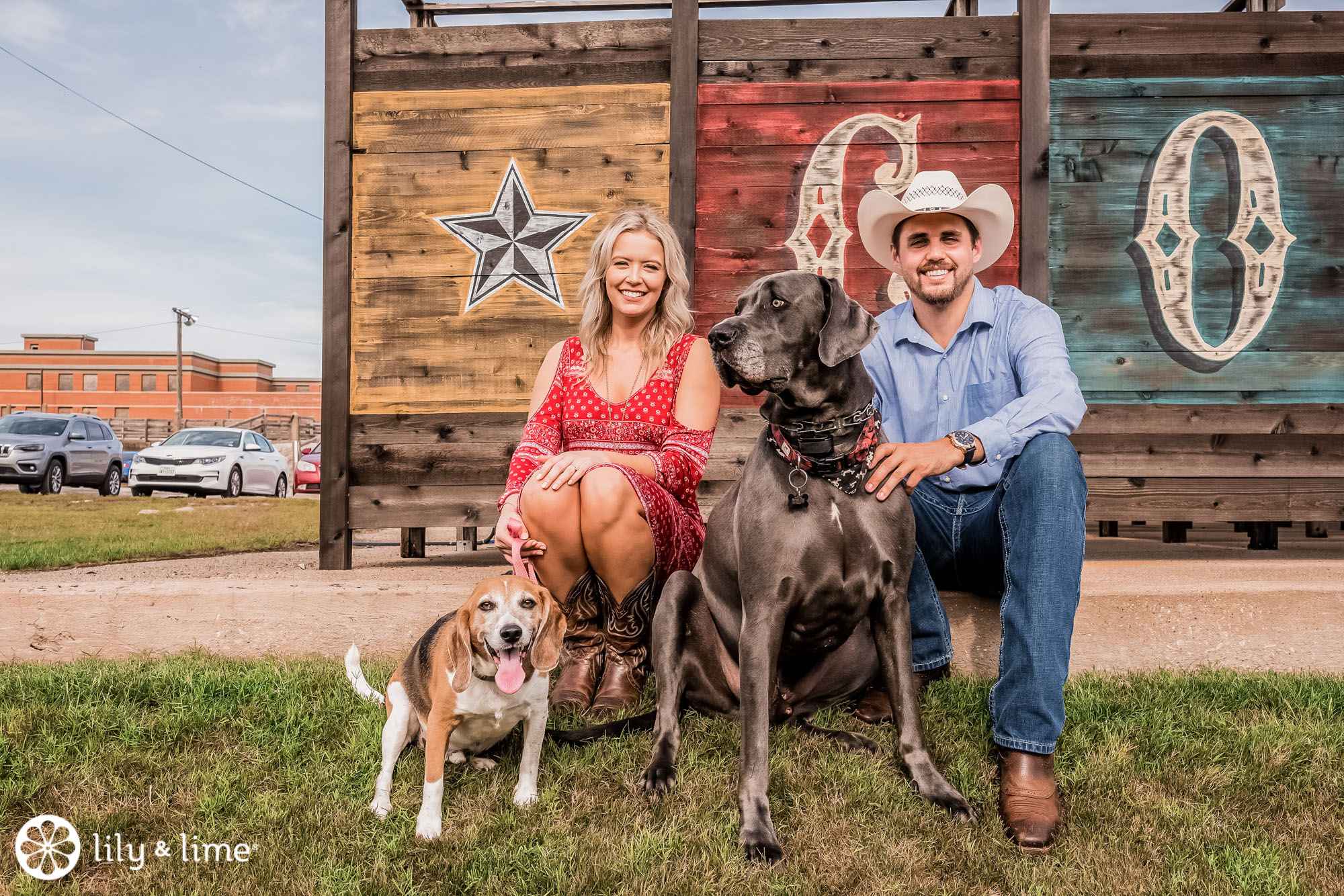 As the advent of spring approaches, we're getting excited for all that brings-- like more time with your favorite pup. Include your furry friend in your wedding and engagement photography for some paw-fect images.
Engagement photos are designed to showcase your personality as a couple. What better way to do that than by including your dog? Bringing your pup to an engagement session can ease nervousness, so it's a great approach if you're feeling camera shy.

You can snap photos taking the dog for a stroll, throwing a mock picnic, and posing with your pooch. Because a pup loves a job, you can assign them the task of "holding" a sign for you. These signs can bear a message like "Love" or announce the date for your wedding.

When the big day comes, you can include your dog in your wedding prep photos. If you're getting ready at home or somewhere that your dog can hang out, this can help ease some of the pre-wedding jitters. Let your pooch play therapy dog for the day, and you'll get to enjoy some un-fur-gettable wedding photos.

You consider your dog to be a part of the family, so why not consider them to be a part of the wedding, too? They can be a part of the wedding party, join you for photos, and/or even walk you down the aisle.

Don't forget the decor! There are plenty of opportunities to bring your favorite pooch into your reception decor. Cake toppers, cocktail napkins, and photos are some of our favorite ways to incorporate them into the ambiance of the day.

Looking for more advice on how to put your best paw forward in your wedding planning? Check out the rest of the blog!