From chalkboards to surfboards, clever wedding signage has become one of the non-traditional trends we've grown to love. Take this opportunity to channel your inner creativity by doing one last DIY project before tying the knot.

Need some ideas? We've got your back! Here are 9 awesome signs you'll want at your wedding:
1. Bridesmaids
We know you know who your bridesmaids are, but it's fun to let everyone else know, too! Whether she's your blood sister, sorority sister or your first college roommate, your guests want to know!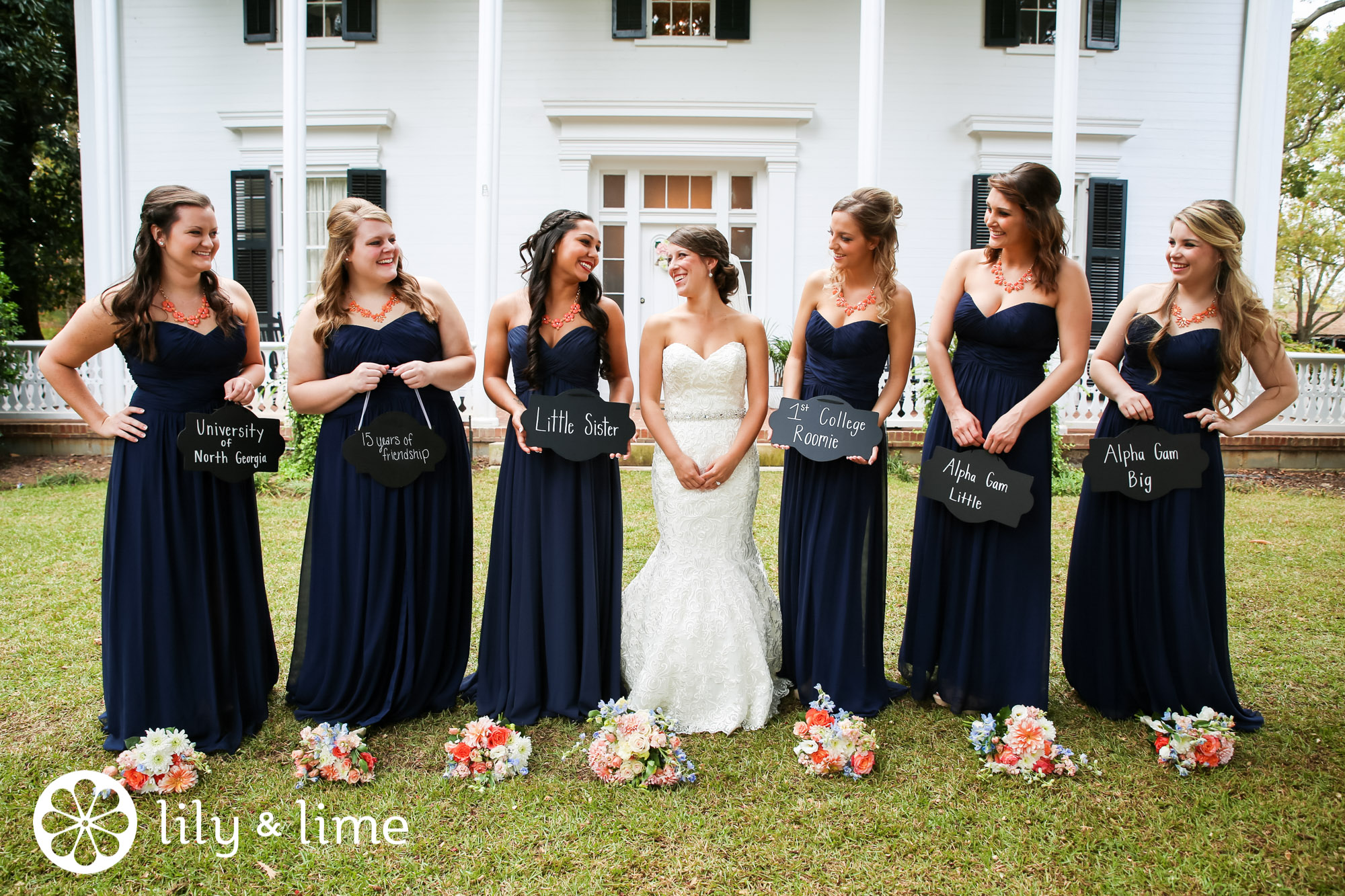 2. Photo Station
Allow your guests to help capture the love by setting up an interactive photo station! Put some fun props on the table along with a sign listing your wedding hashtag so guests can share it on social media. After all, who doesn't love a good wedding selfie?!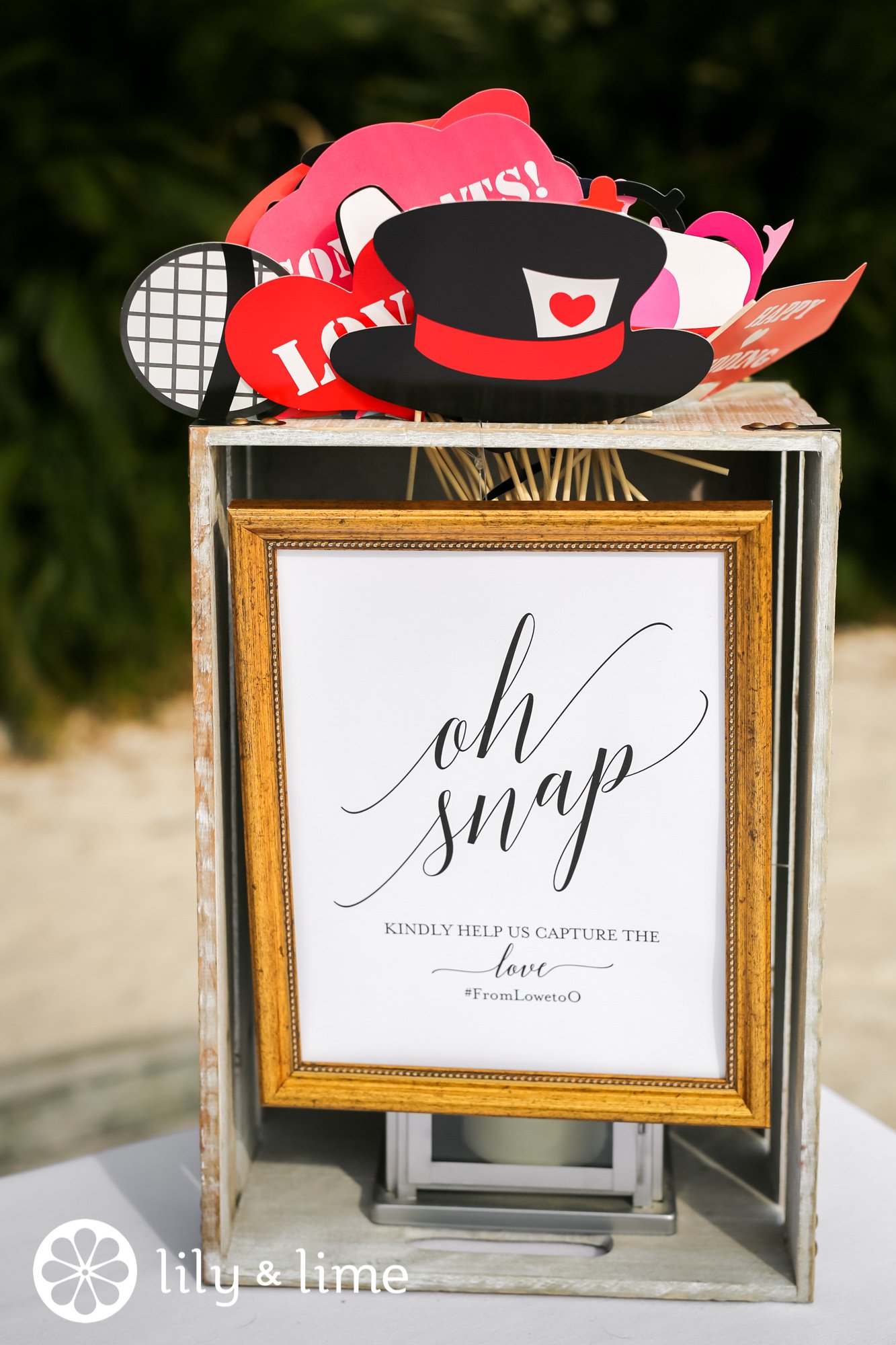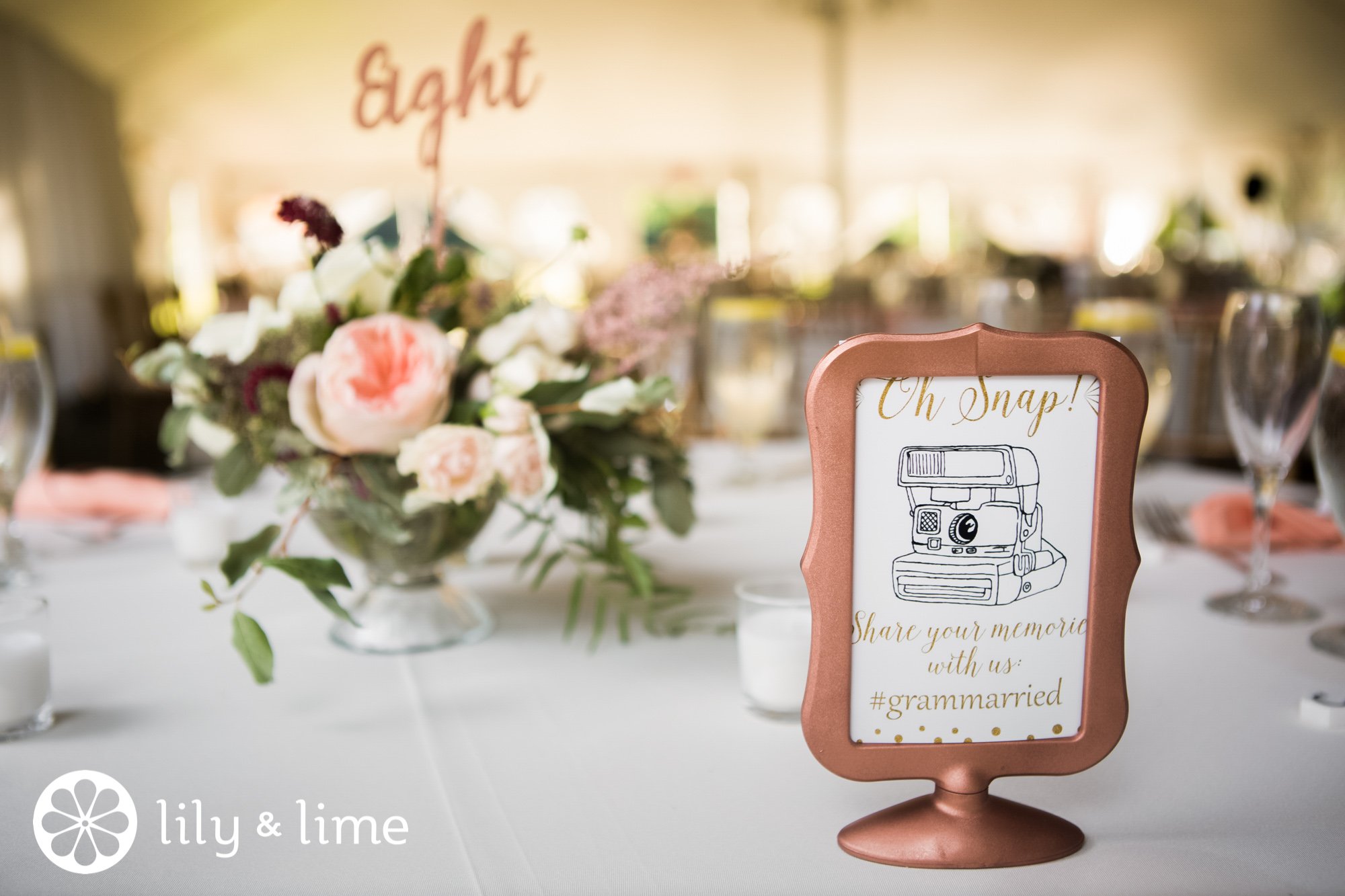 3. Ceremony Entrance
Ceremony entrance signs are our absolute favorite because there are so many different routes you can take!

Opt for something sweet and charming…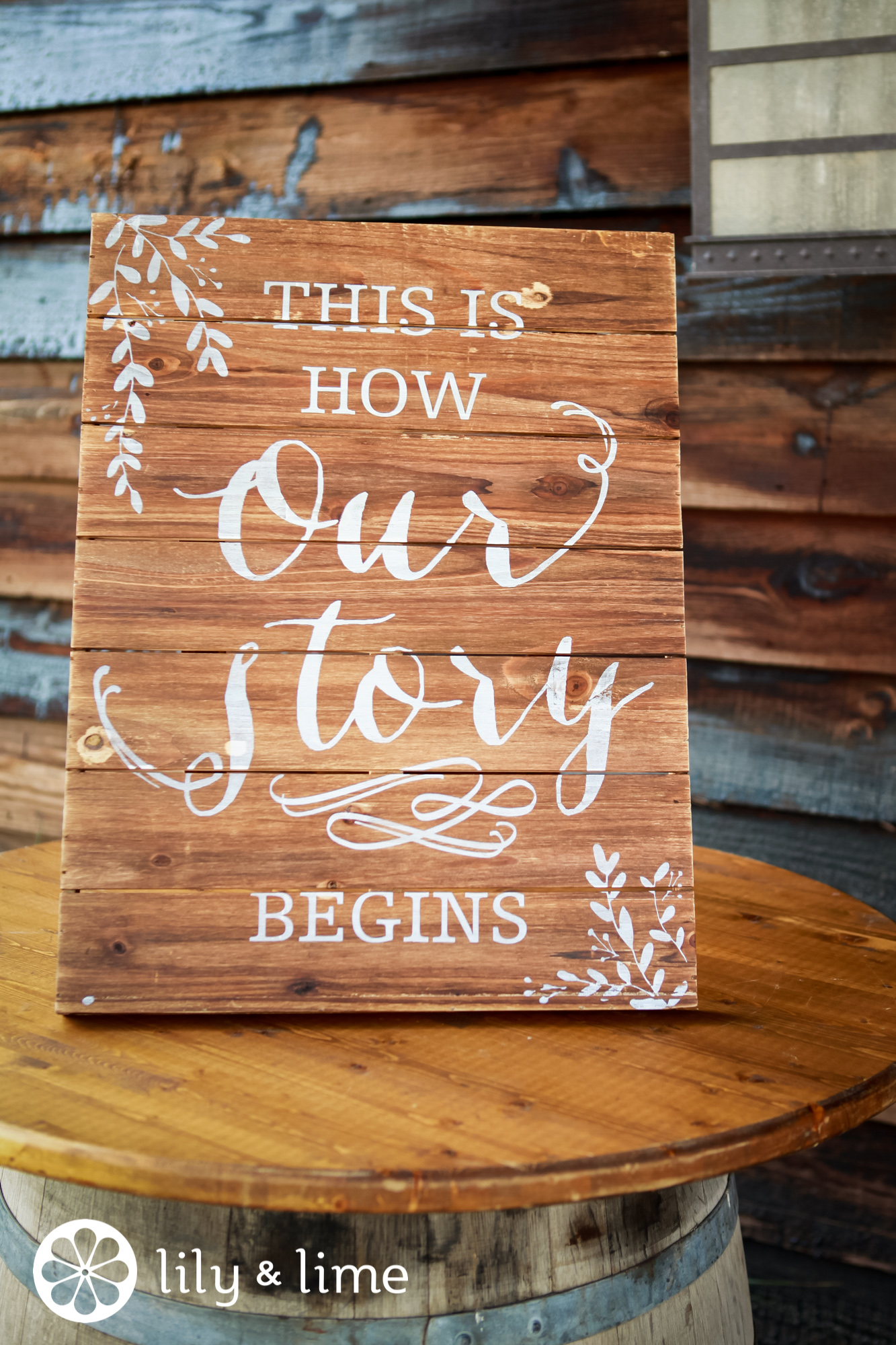 Friendly and inviting…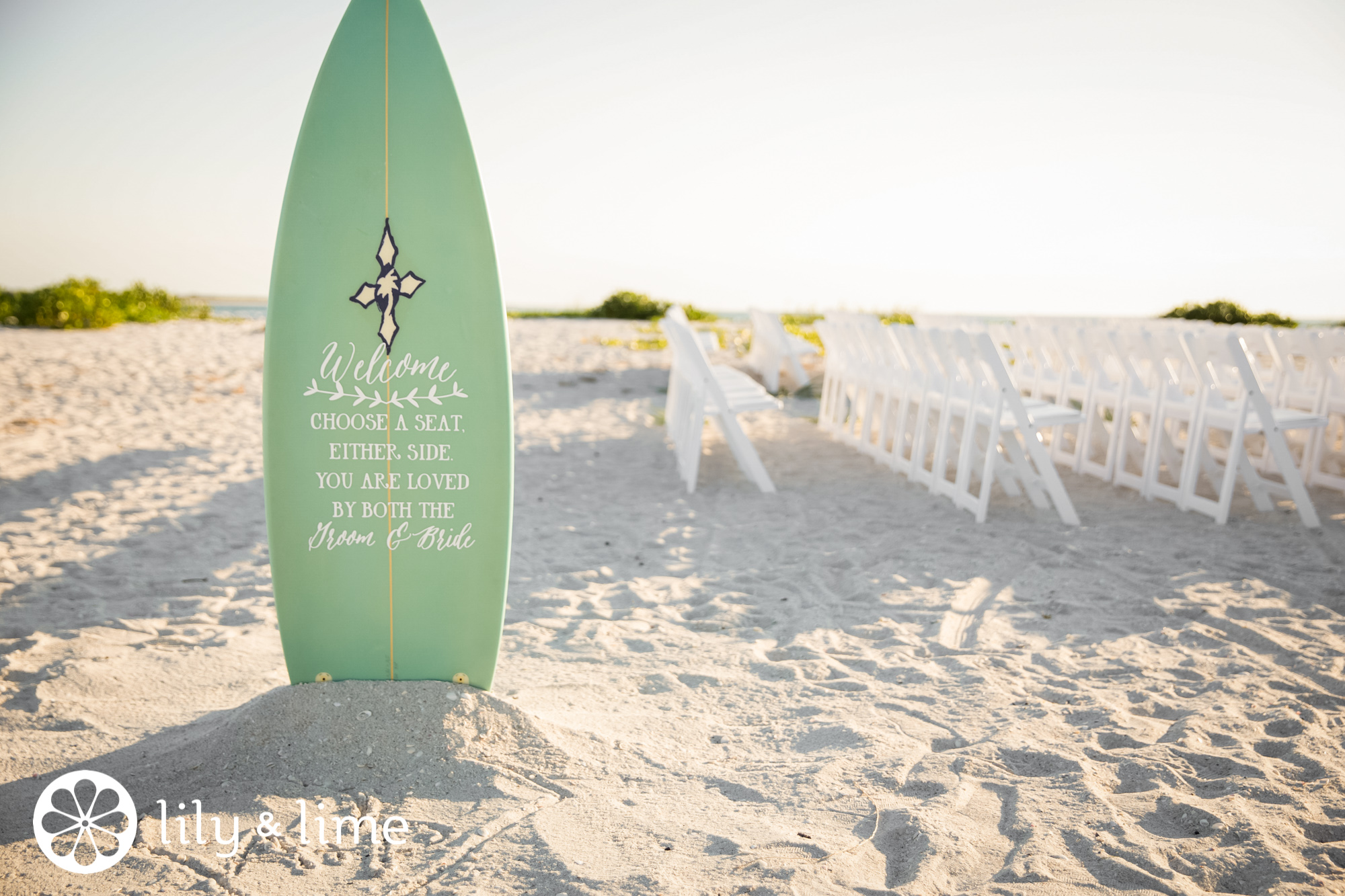 ...or informative!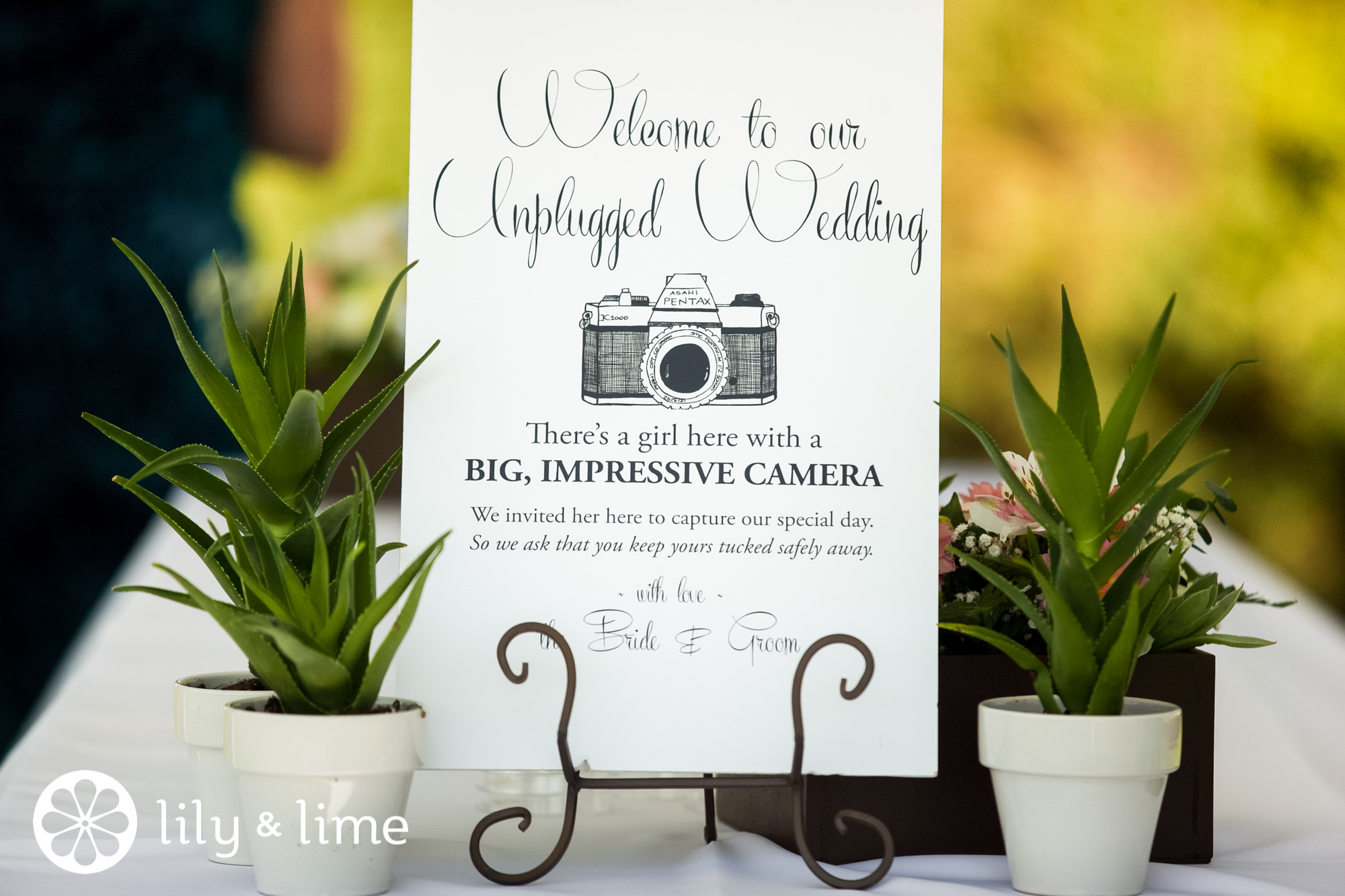 4. The Bar
Whether your bar is stocked with traditional spirits or box of cigars, clever signage won't go unnoticed!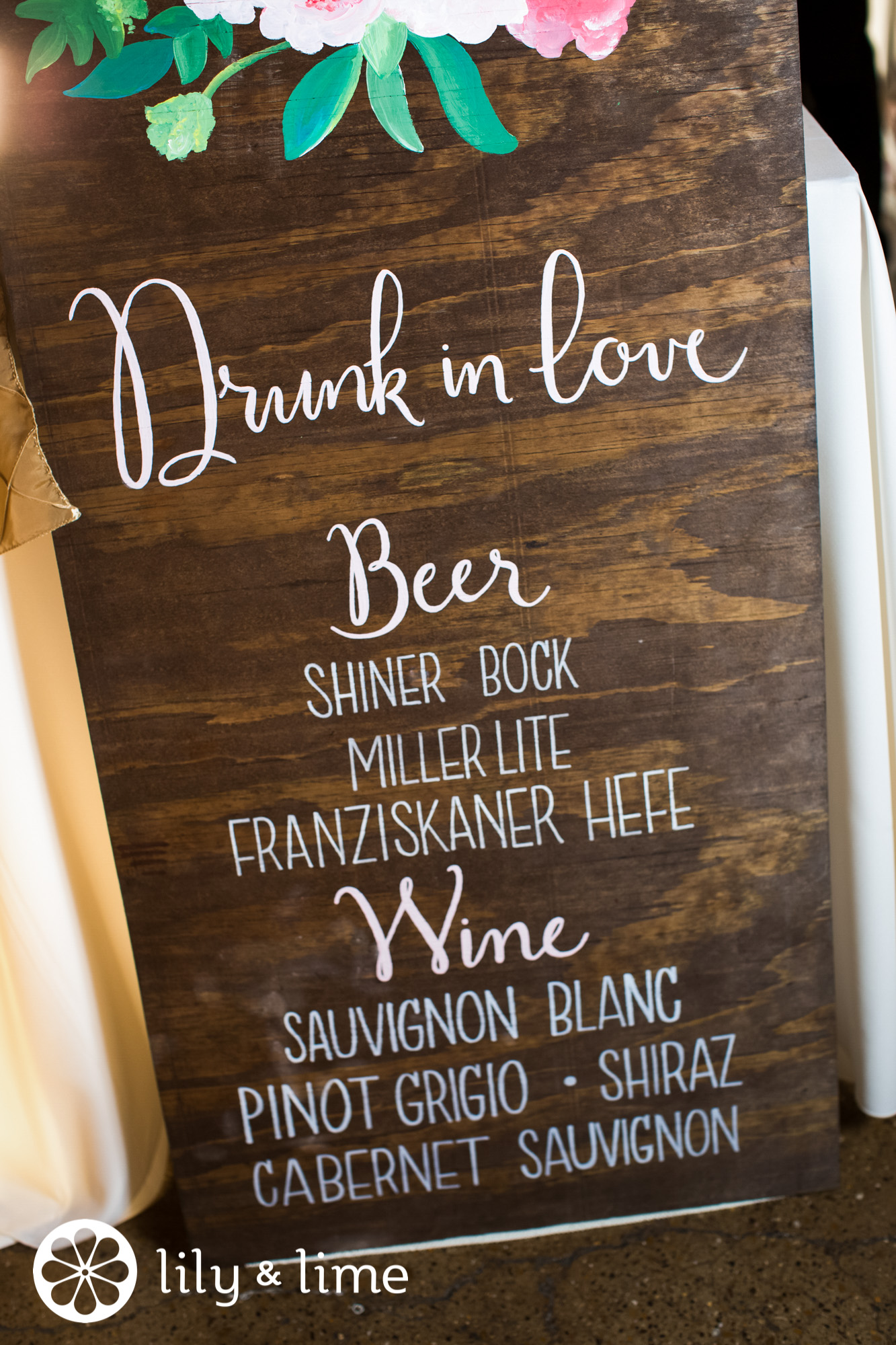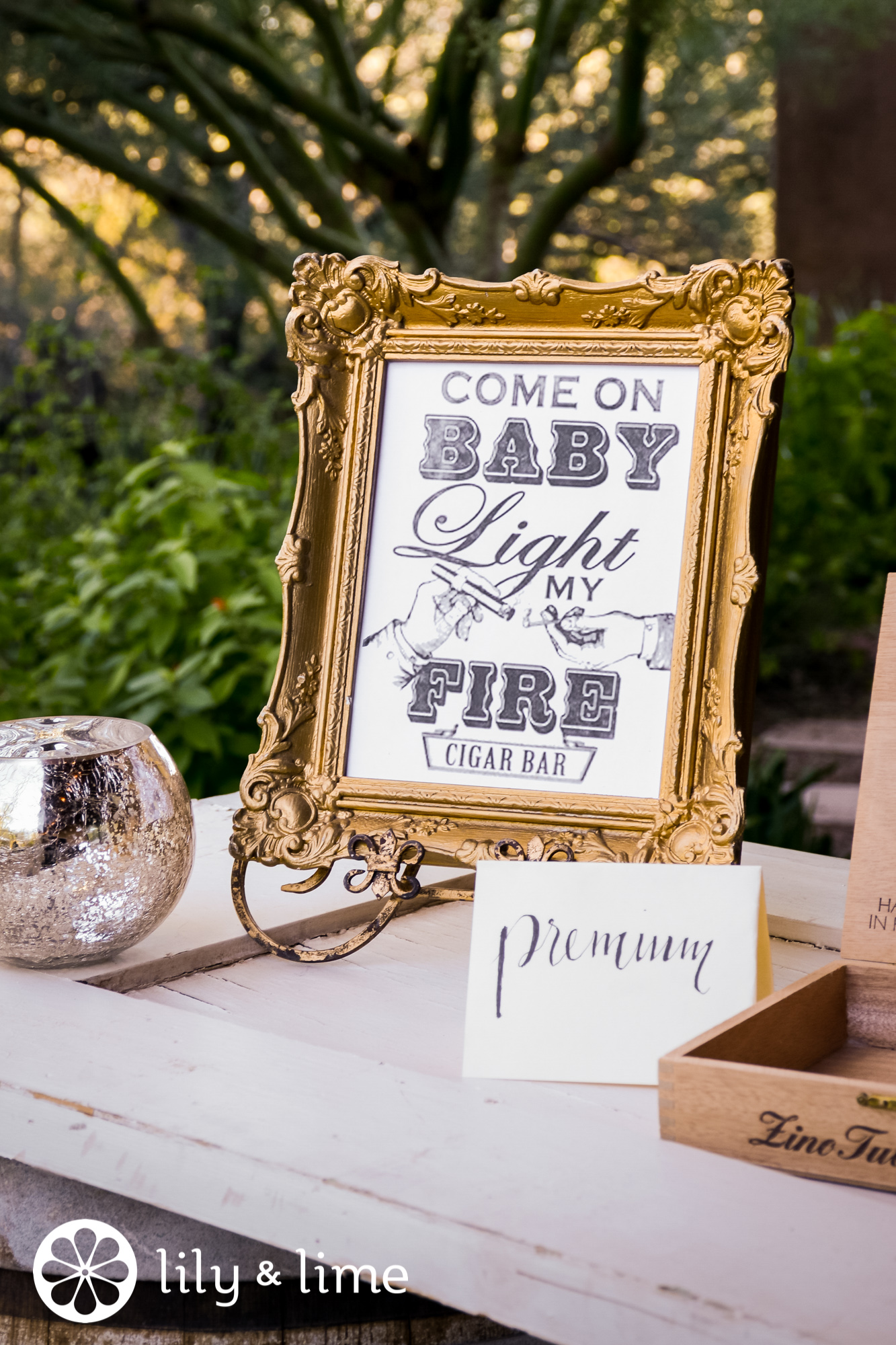 5. Sweetheart Table
Spruce up your sweetheart table with custom bride and groom signs to hang on the back of your chairs! Or, keep it traditional and place a sign on the center of your table marking your territory.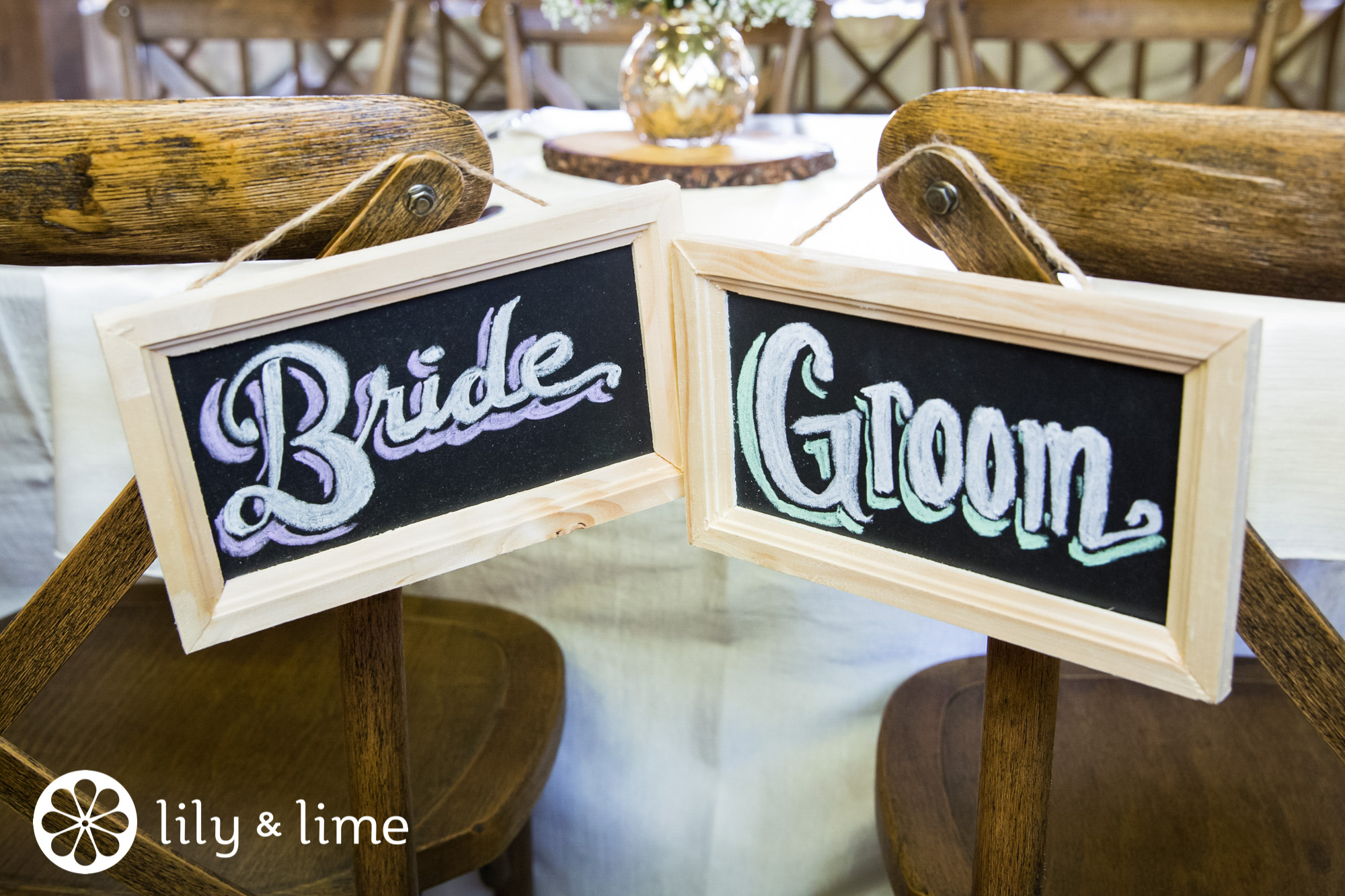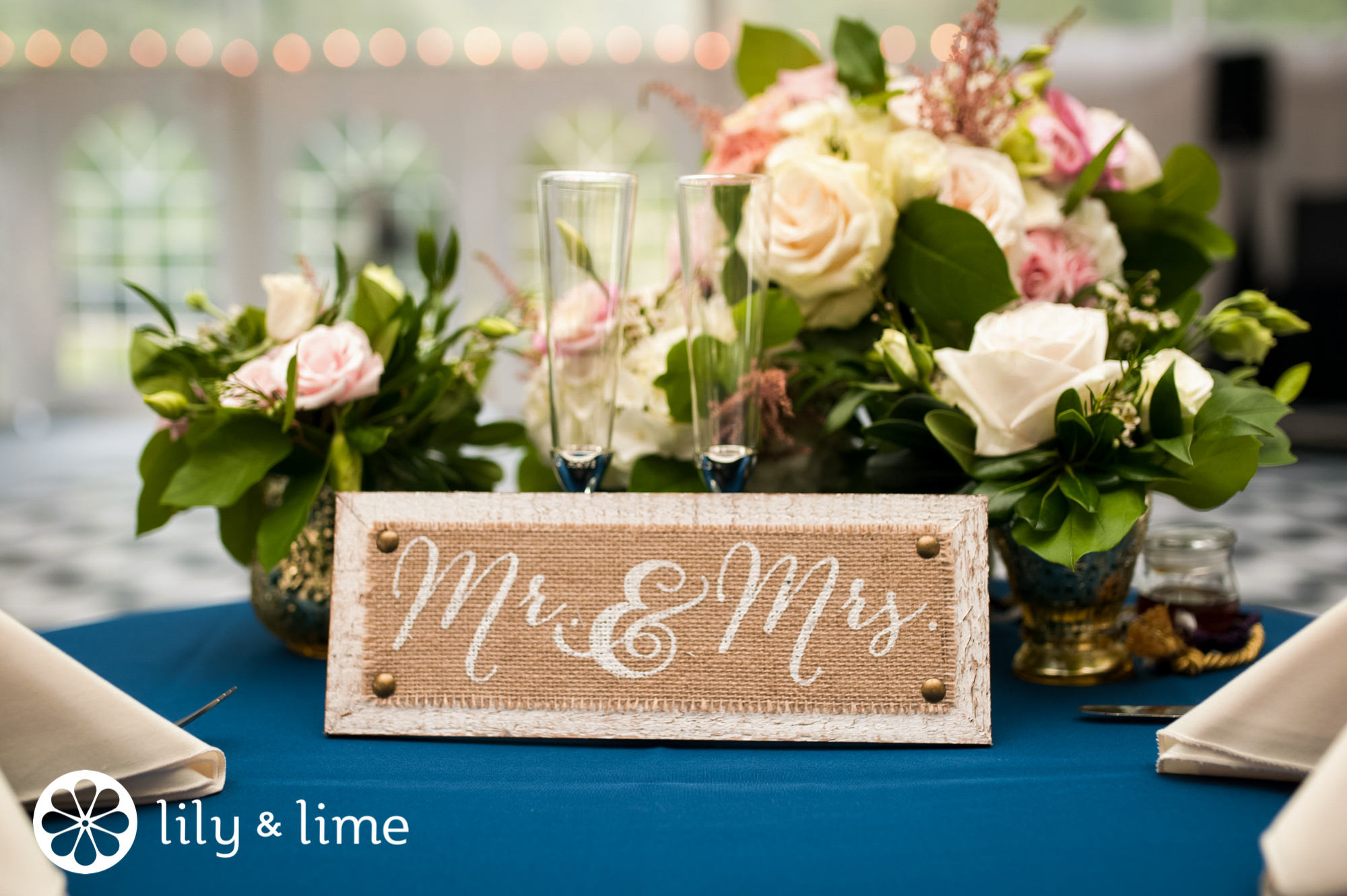 6. Dessert Table
What's a wedding reception without a dessert table? And what's a dessert table without a sweet sign? Whether the sign describes the dessert, standing letters of you and your partner's initials or a romantic quote, you can't go wrong!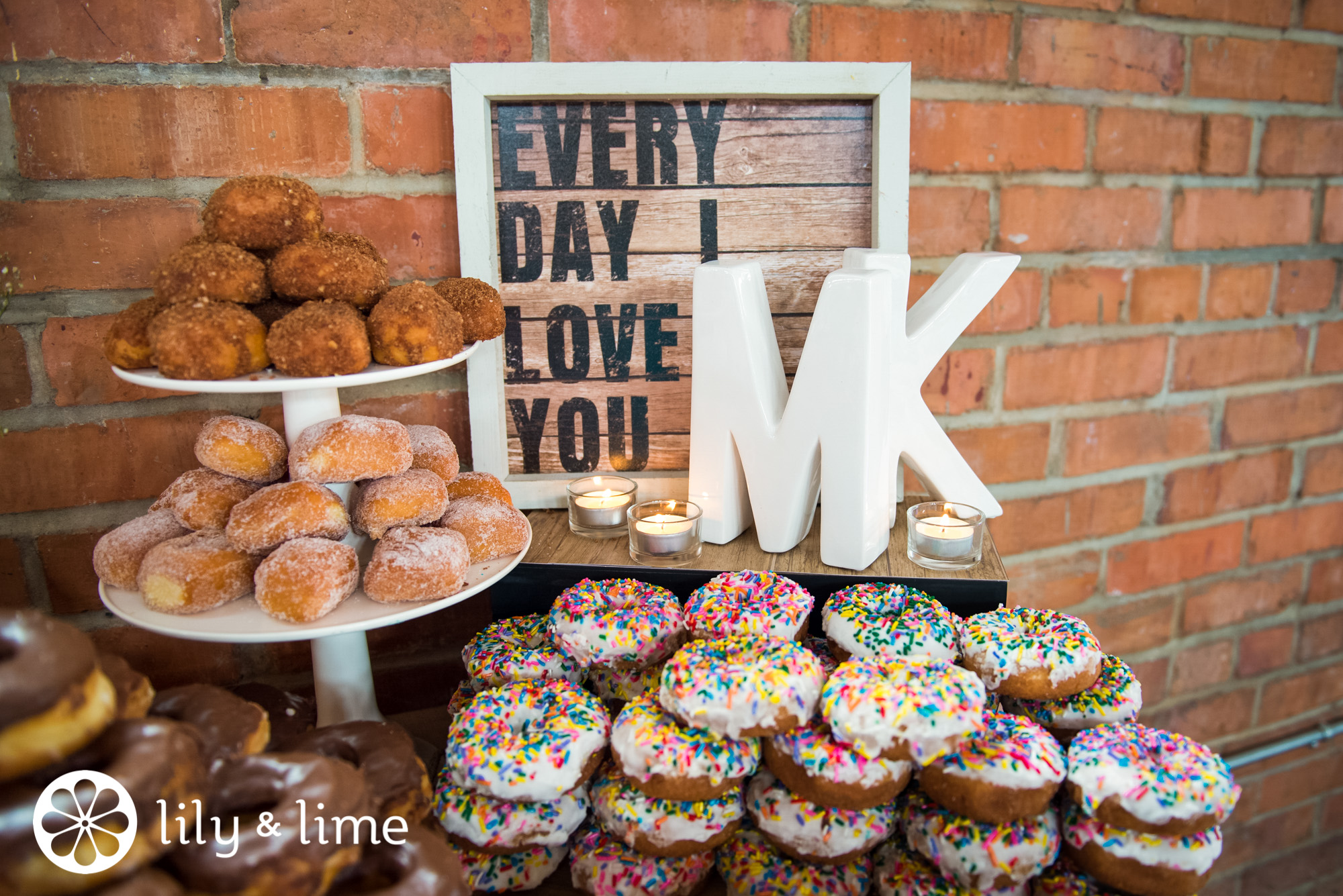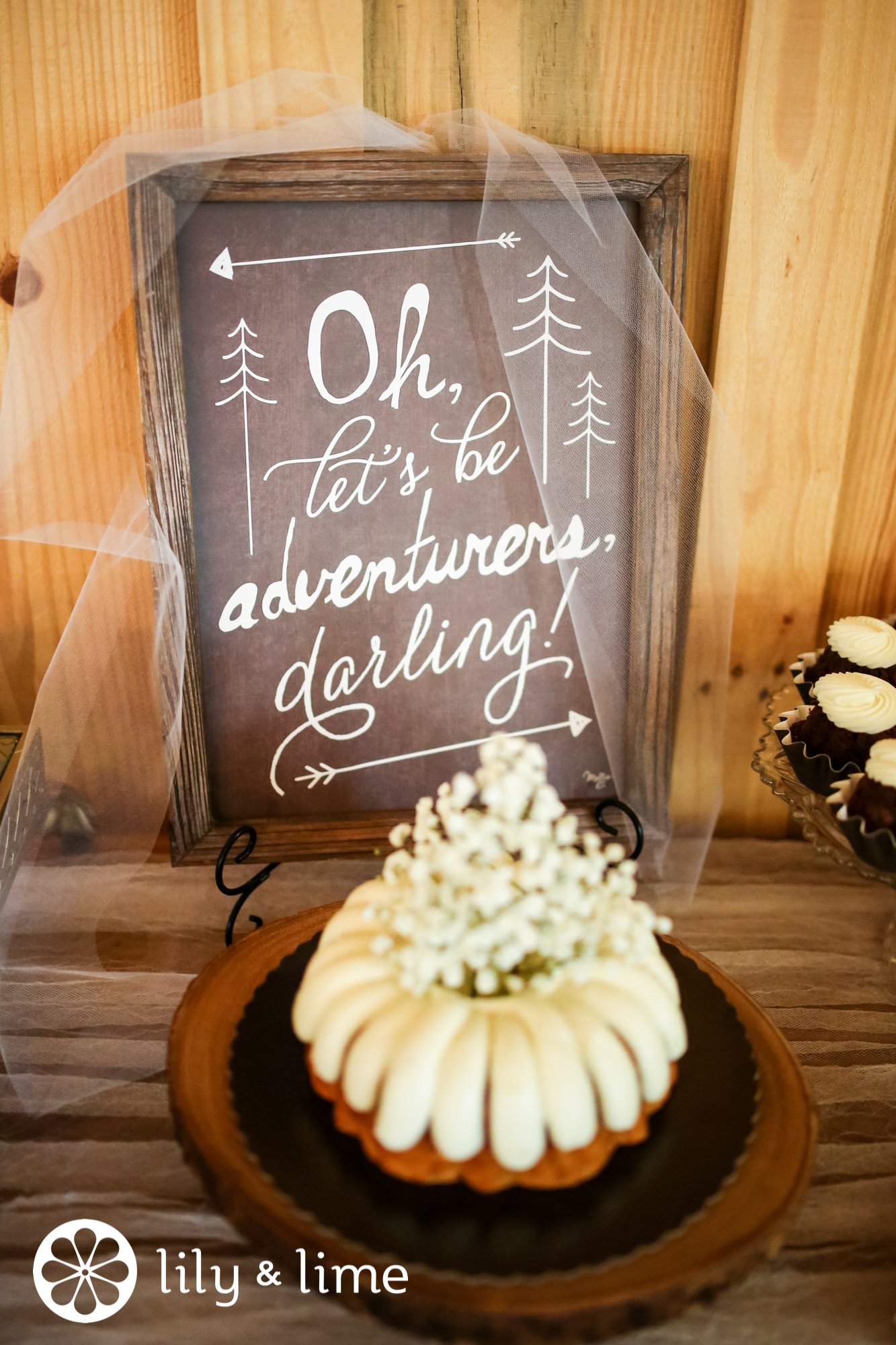 7. Party Favors
A good party host always passes out favors at the end of the night! Something simple like a Mason jar full of popcorn is all you need! Plus, how clever is that sign?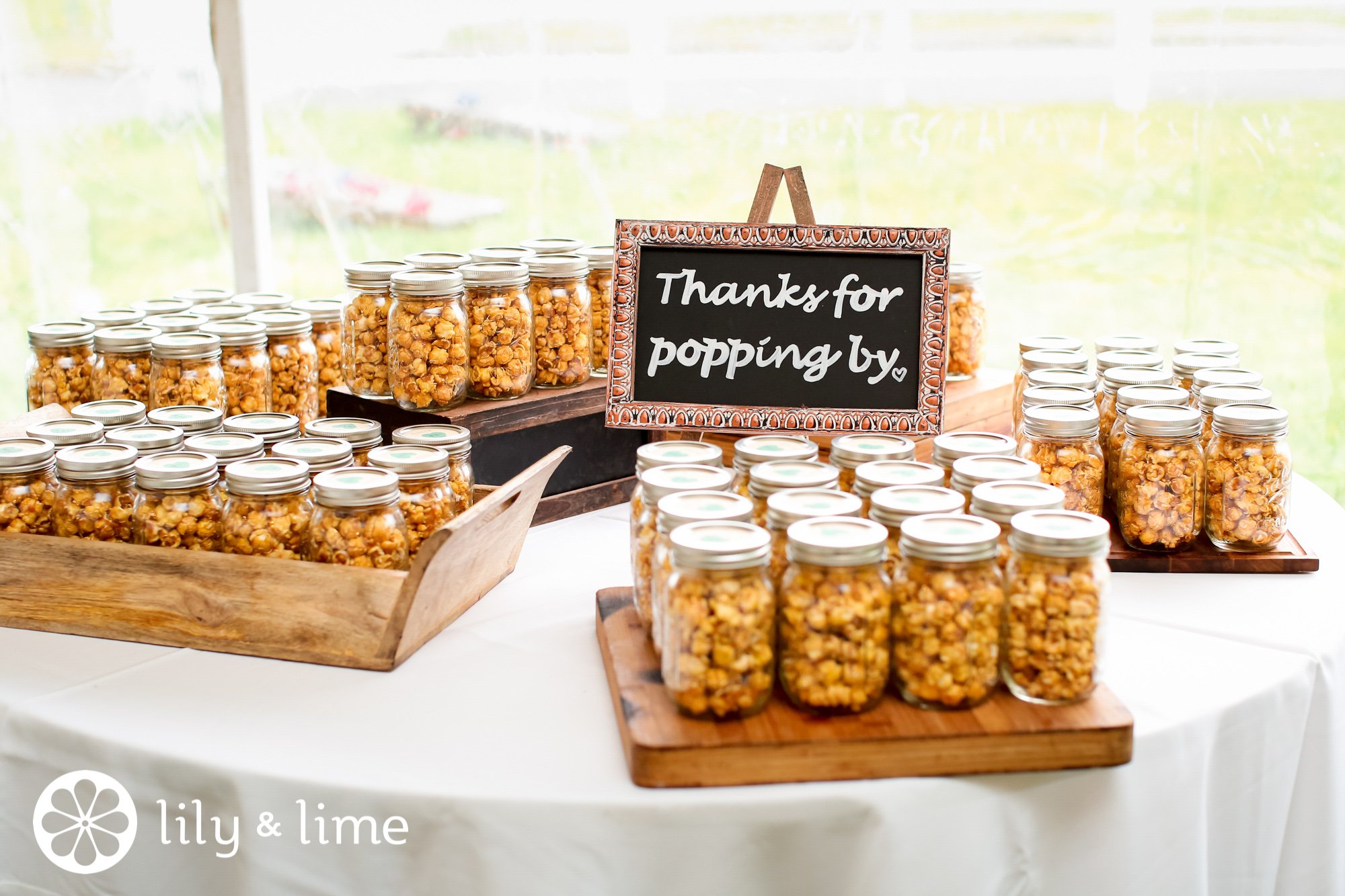 8. Special Guests
We know all your guests are special, but we're talking about your favorite furry friend and the sweet little kids! If your wedding party includes a ring bearer or flower girl, having them walk down the aisle with a funny sign is a surefire way to bring some laughs! As for your pup, you can't get married without them by your side! Ask your wedding photographer to take a family photo! We love the idea of having your dog wearing a sign that says, "My humans are getting married!"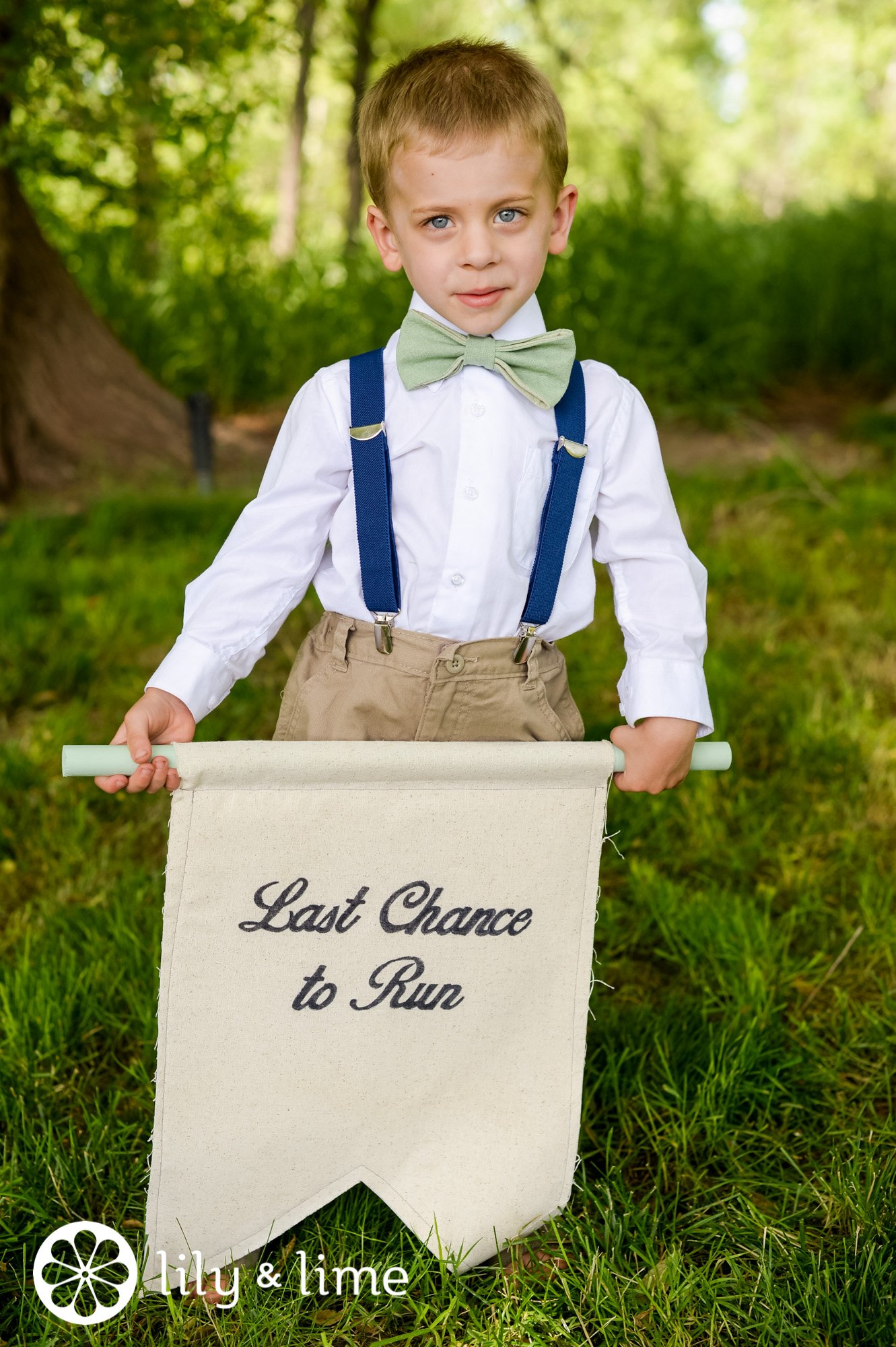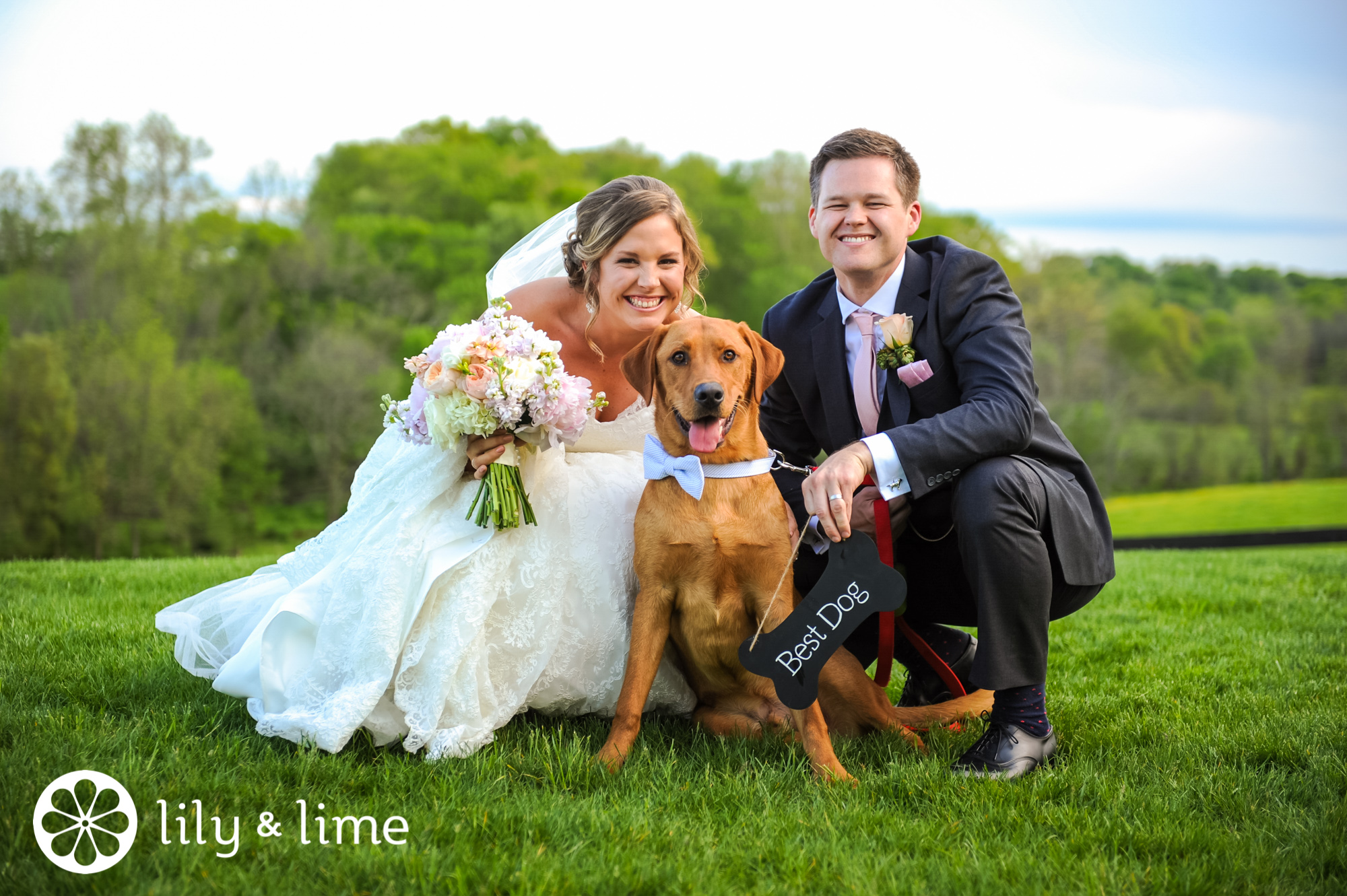 9. Thank You
To thank your guests for celebrating this magical day, have your photographer take a couple of portrait shots of you and your partner holding a sign that says, "Thank You" or "Just Married!" Either option will look great on the thank-you notes you send out after you get back from your honeymoon.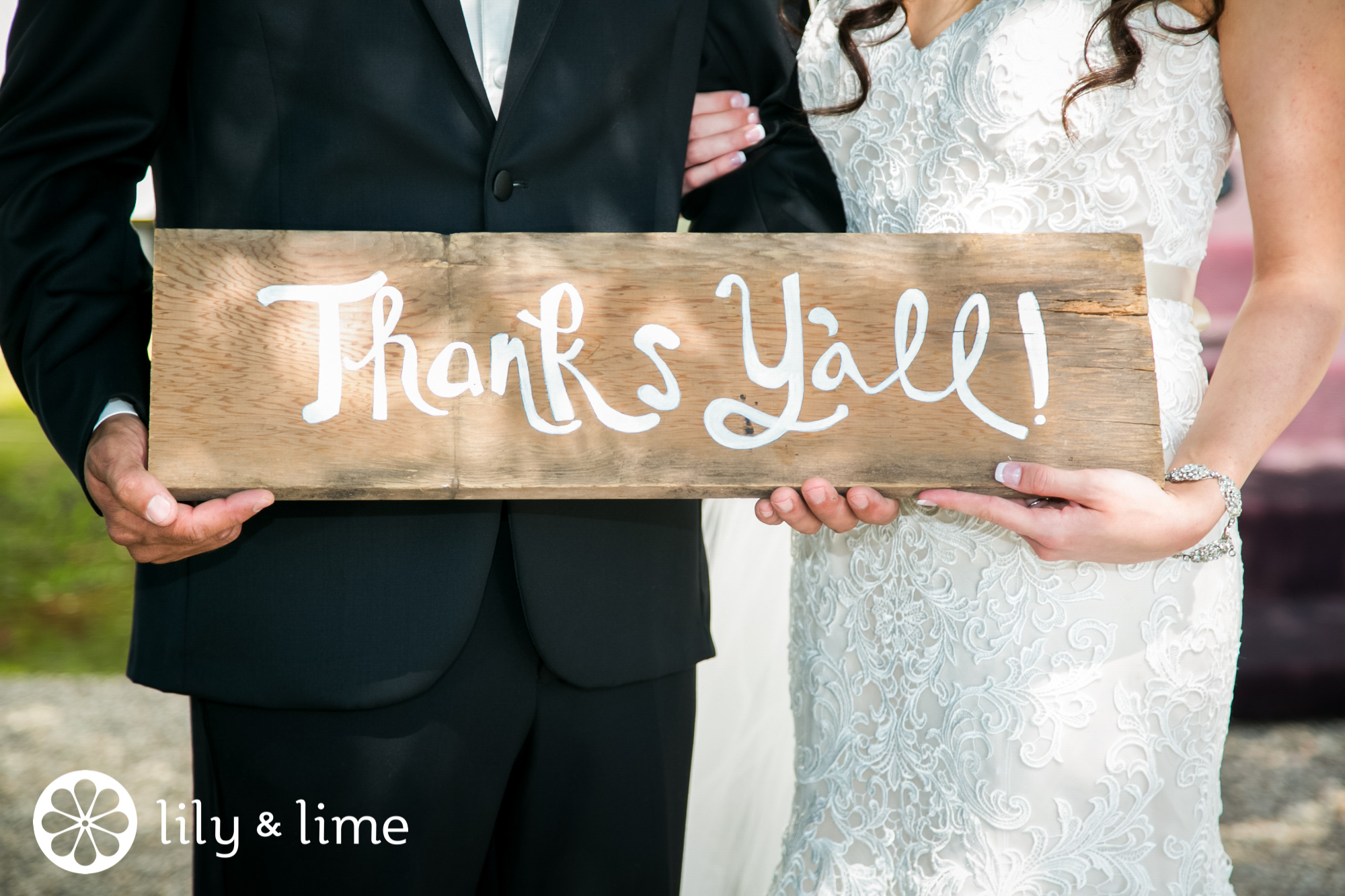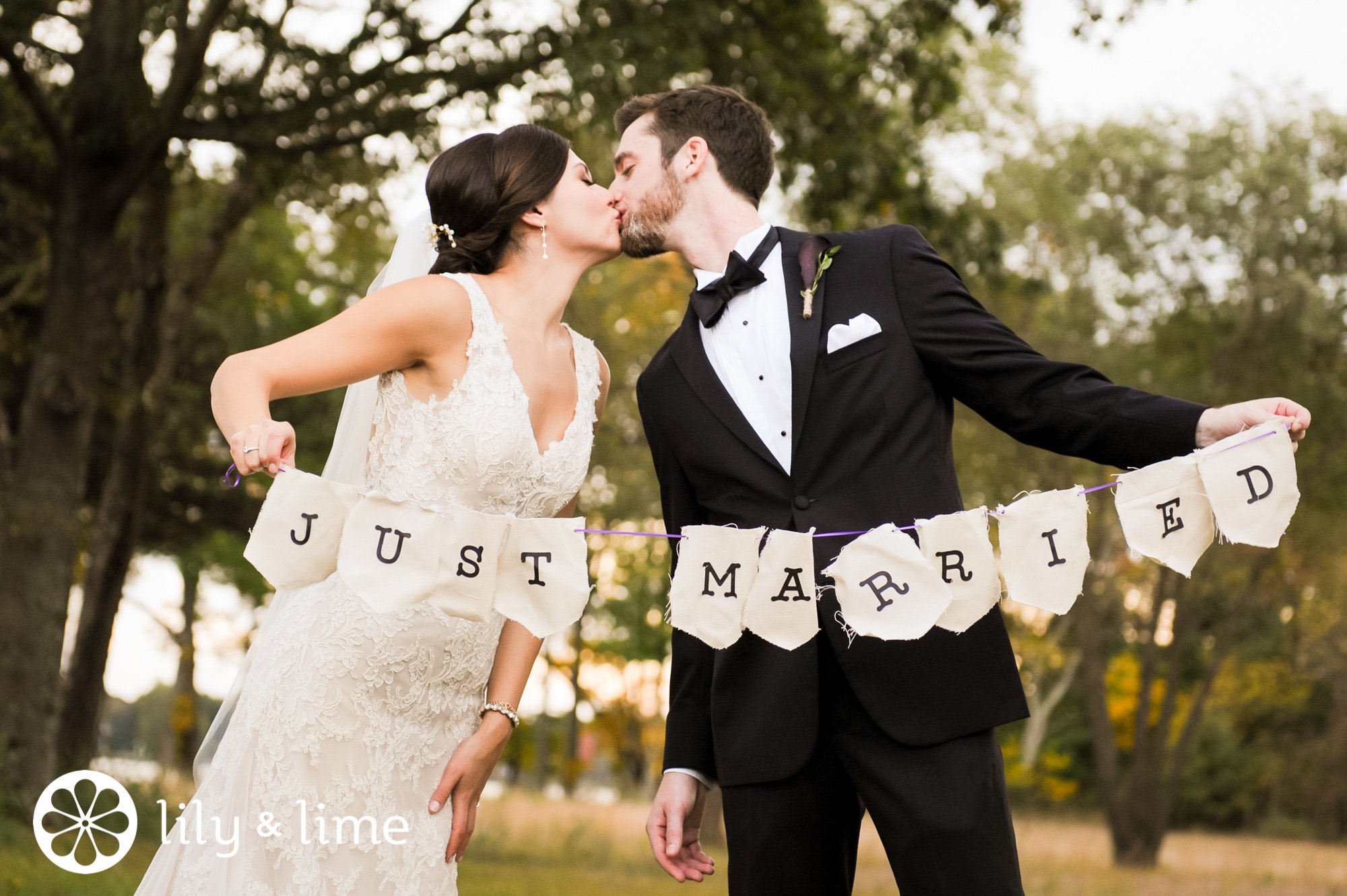 Love what you see? Browse through our photography portfolio for more inspiration for your wedding day!