Sweater weather is upon us. As the leaves change and we're surrounded by fall foliage, there's nothing better than snuggling up with a mug of cocoa or a PSL (who are we kidding) and looking at some of our favorite fall engagement portraits.
If you're planning your fall engagement session, you can find inspiration to share with your wedding photographer. If you're not, you can sit back and scroll through and enjoy the unique approach each of these couples too to their fall photo session.
Colin & Erik, Boston
One of the best things to do in the fall is to take a stroll in a downtown area (no smells, cozy sweaters, crisp air). We love the way Colin and Erik embraced this quintessential fall activity for their photo shoot.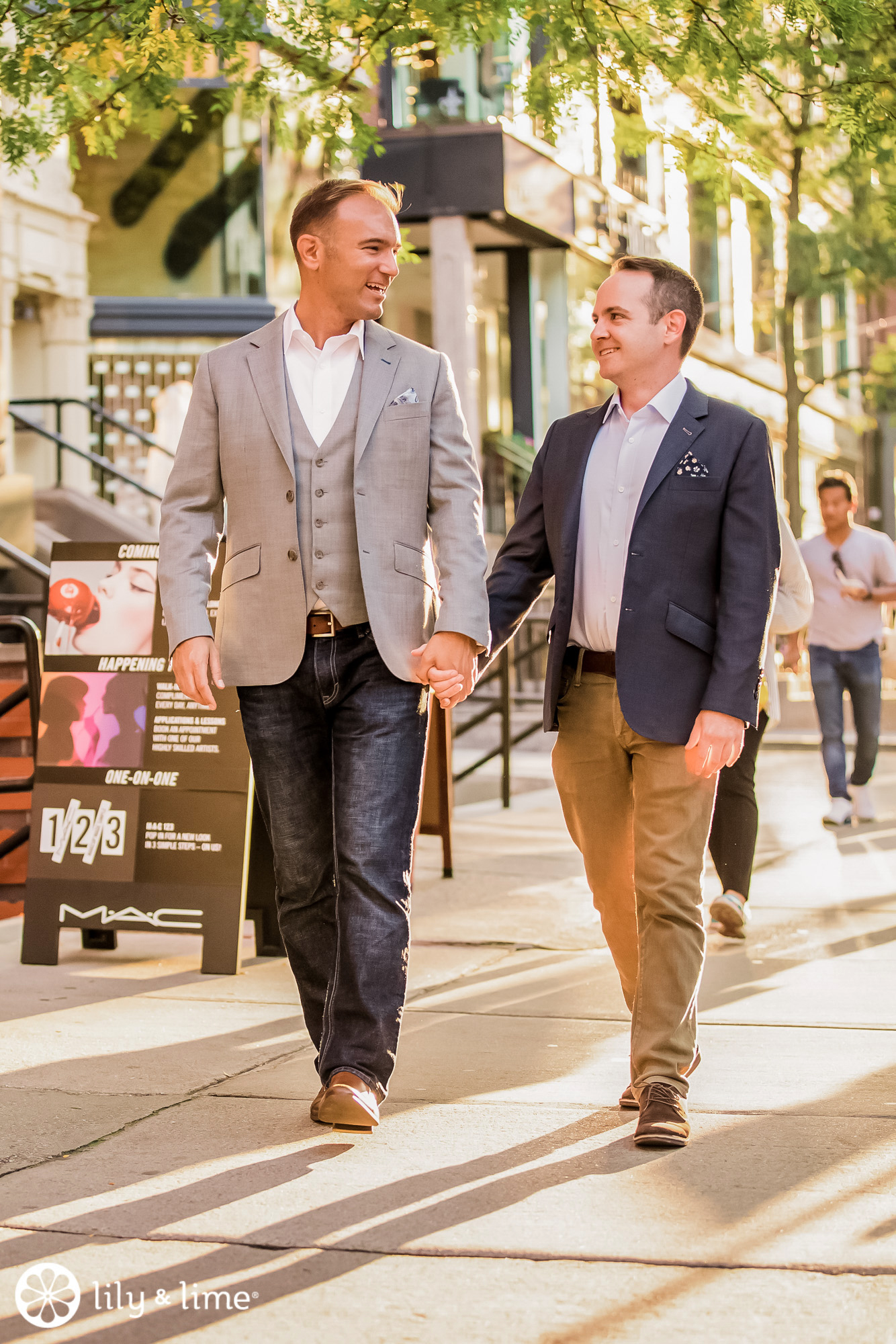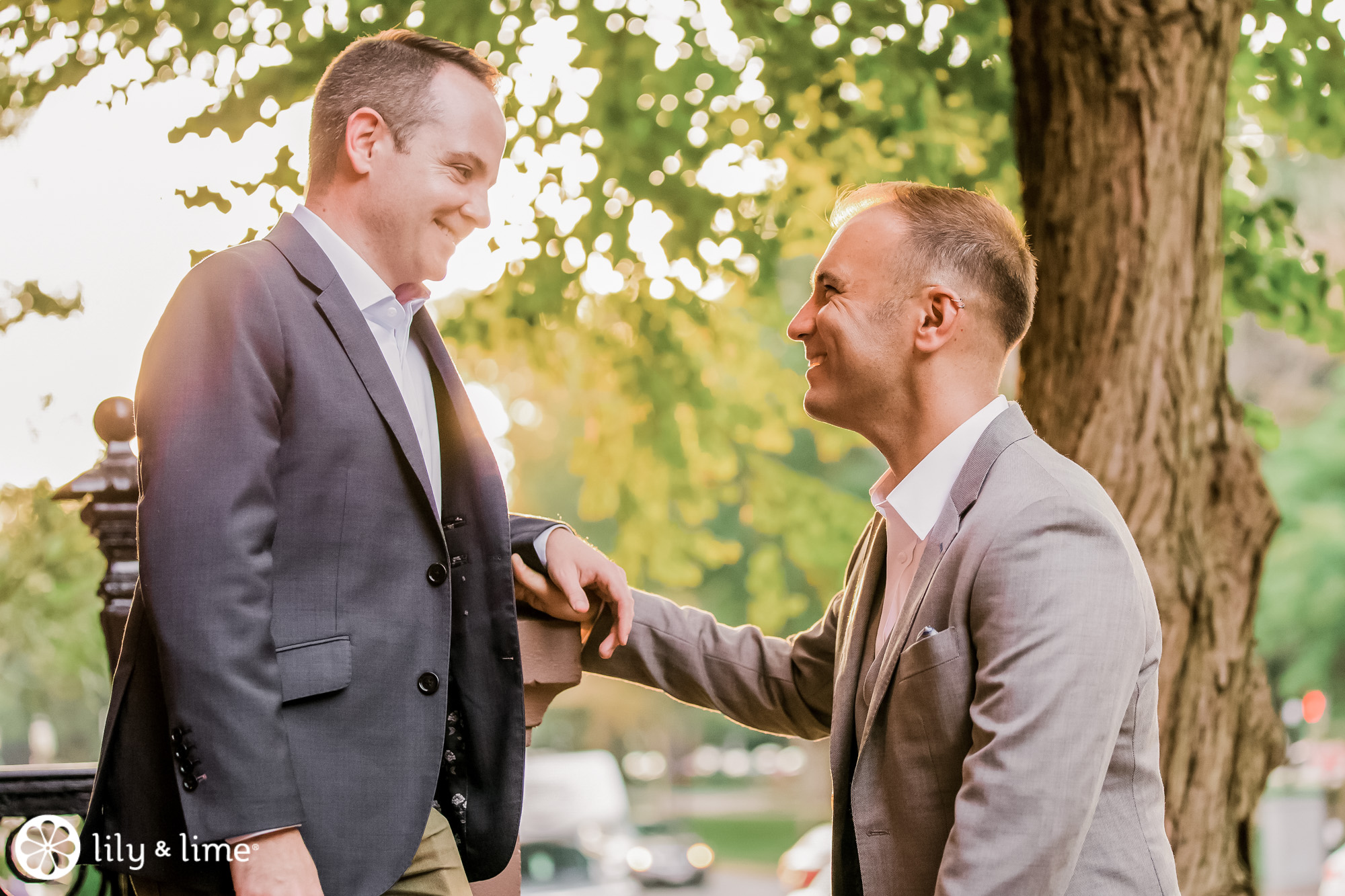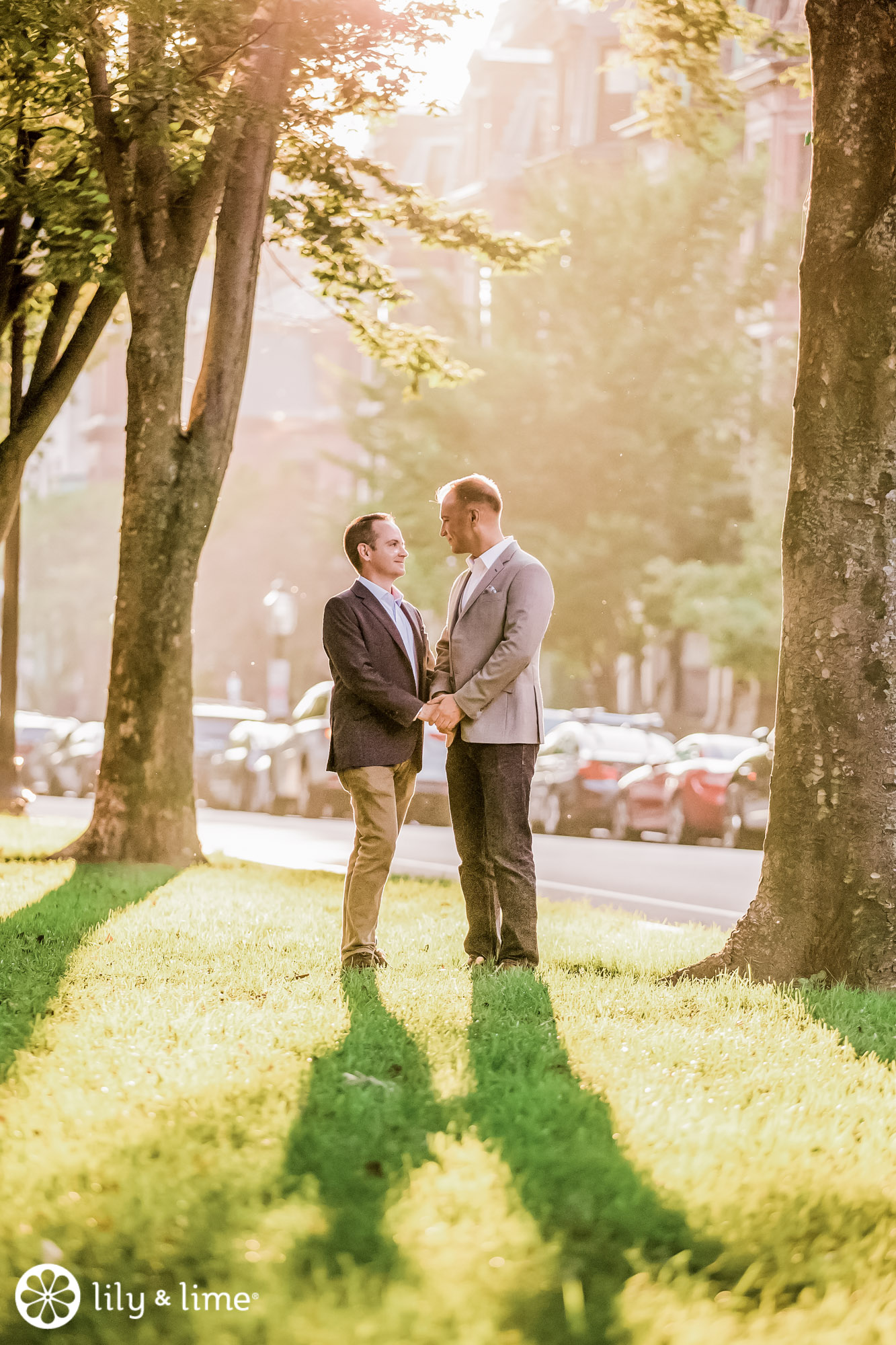 Kyla & Juan, Seattle
Kyla and Juan stopped to enjoy their favorite warm fall drink and let their photographer capture the magic. We love this relaxed approach and how intimate it feels.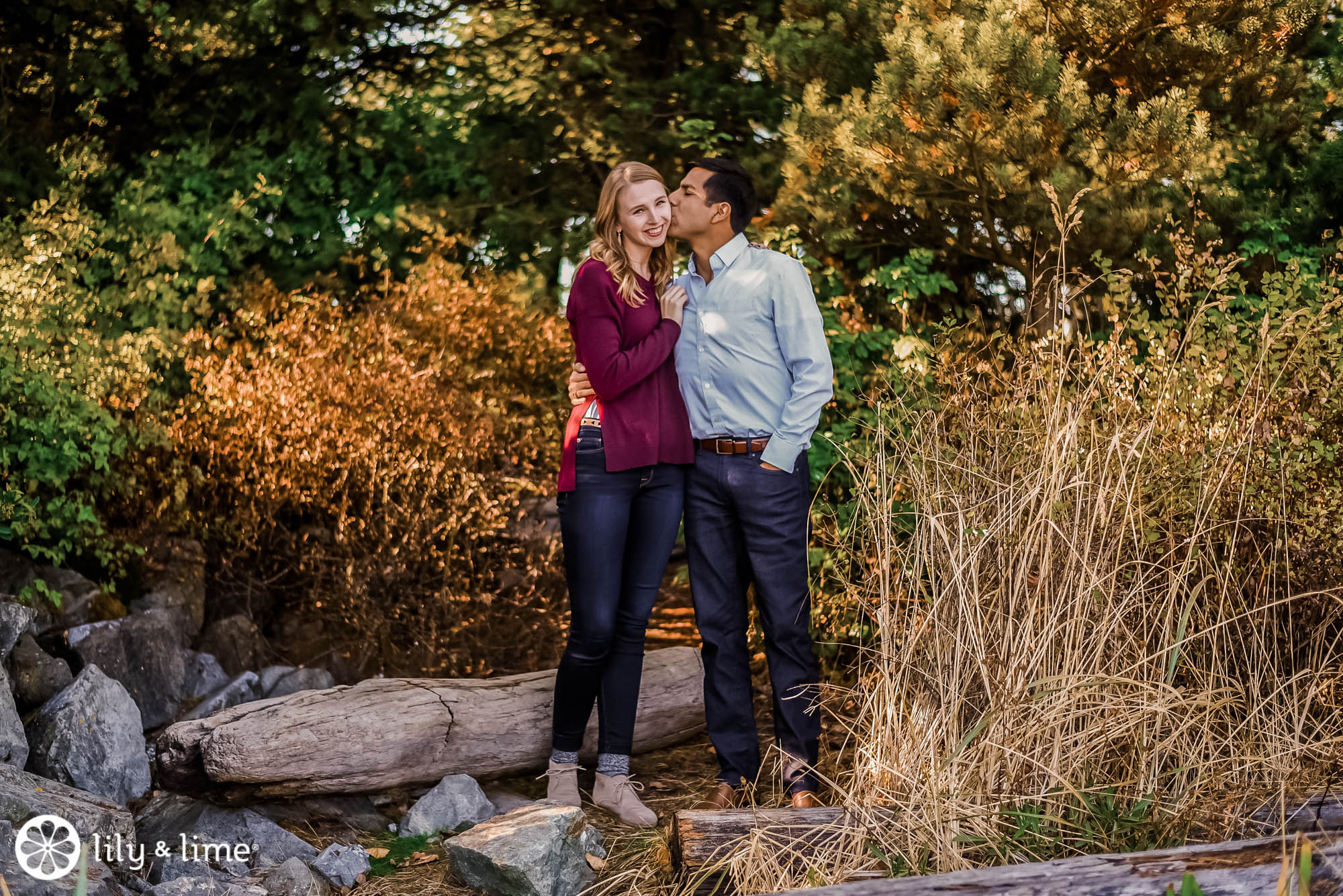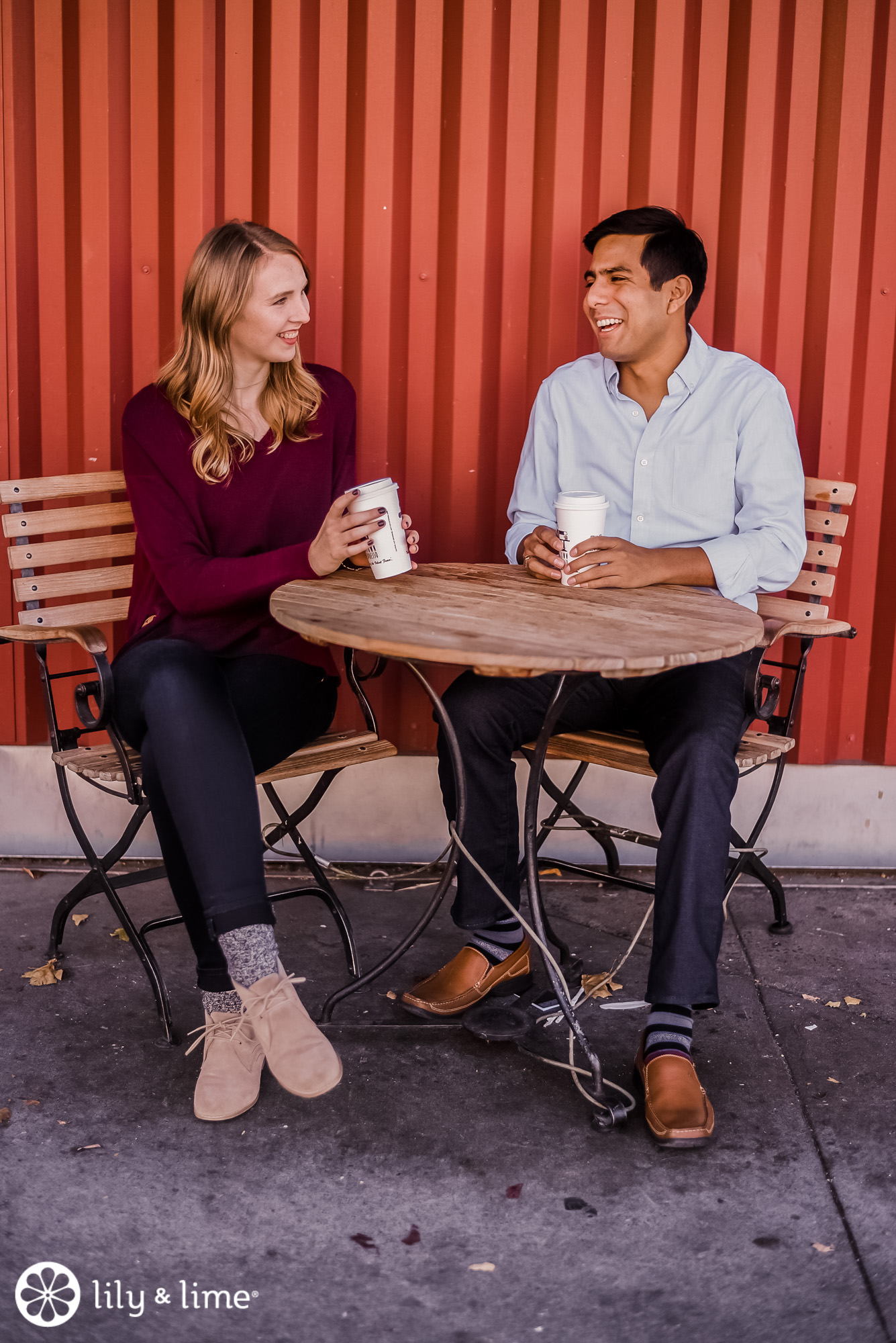 Rahil & Sonya, D.C.
Color, color, color, color, color! Don brightly hued clothes to highlight the colors of the changing leaves for something sensational, playful, and iconic.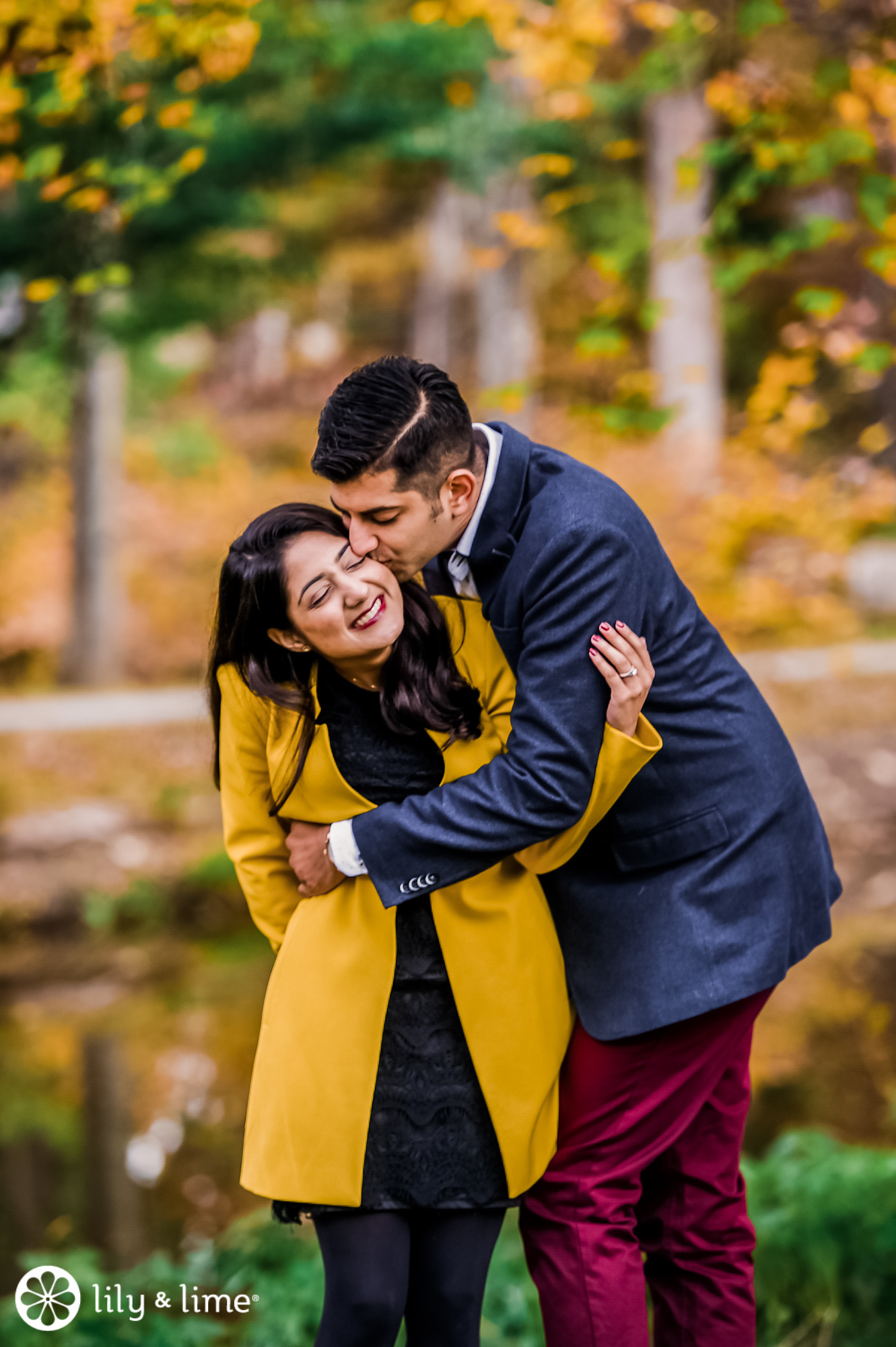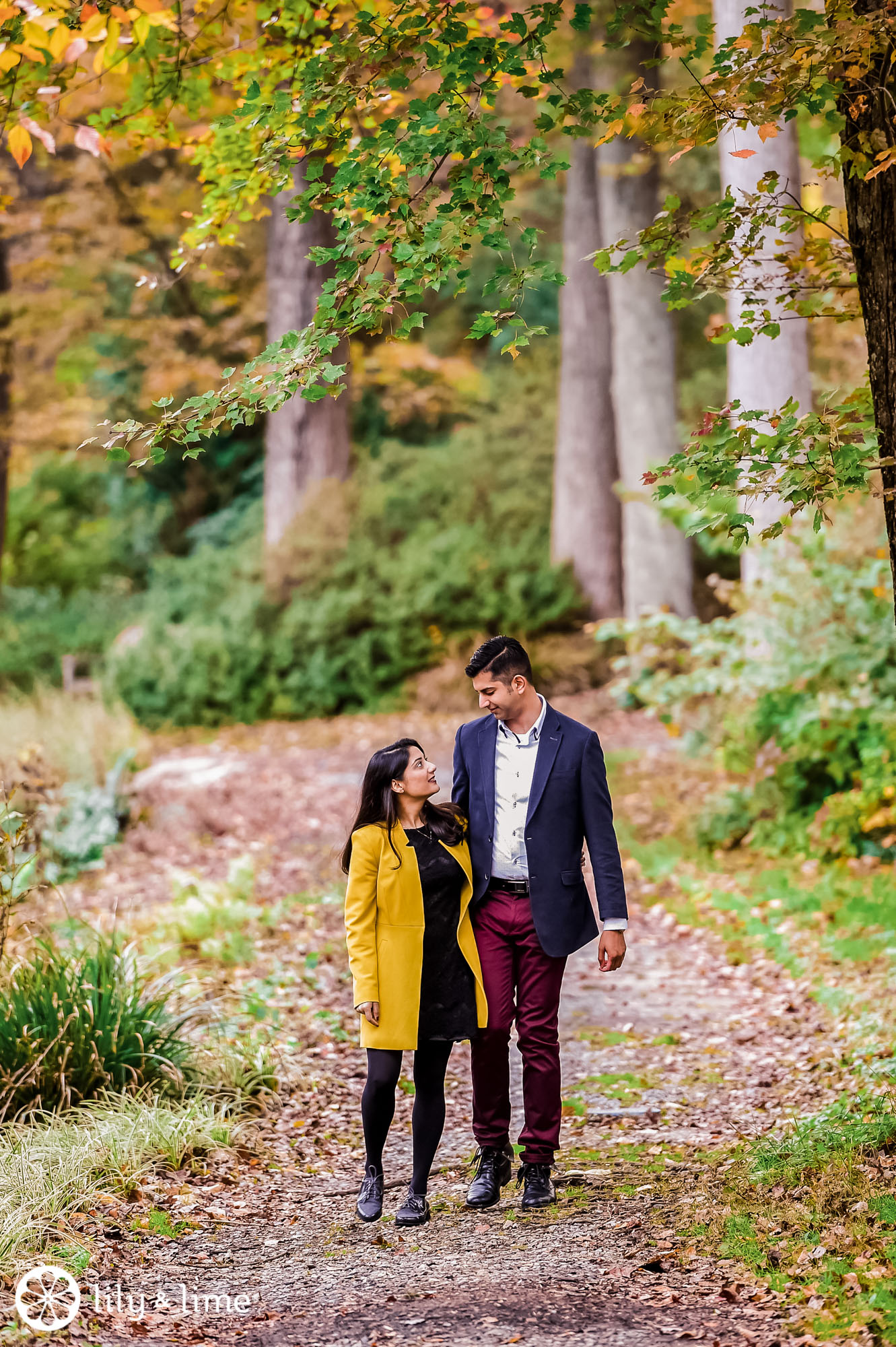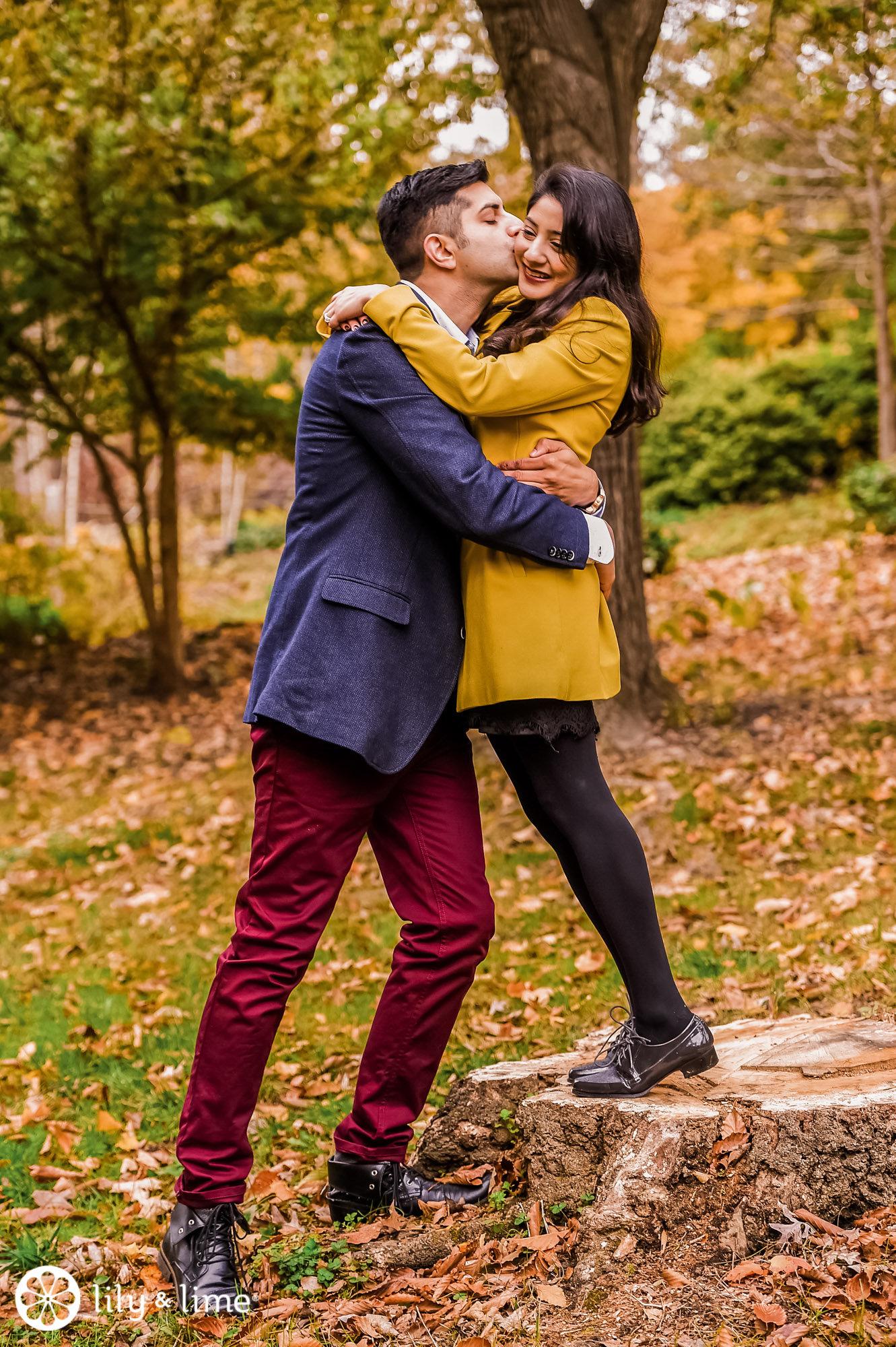 Madison and Landon, Houston
Bust out the flannel, grab your boots, and head to a tree farm, fall is here. Madison and Landon brought some country charm to their engagement session. If you'd like an extra warm glow to your photos like Landon and Madison, schedule your photo session during Golden Hour.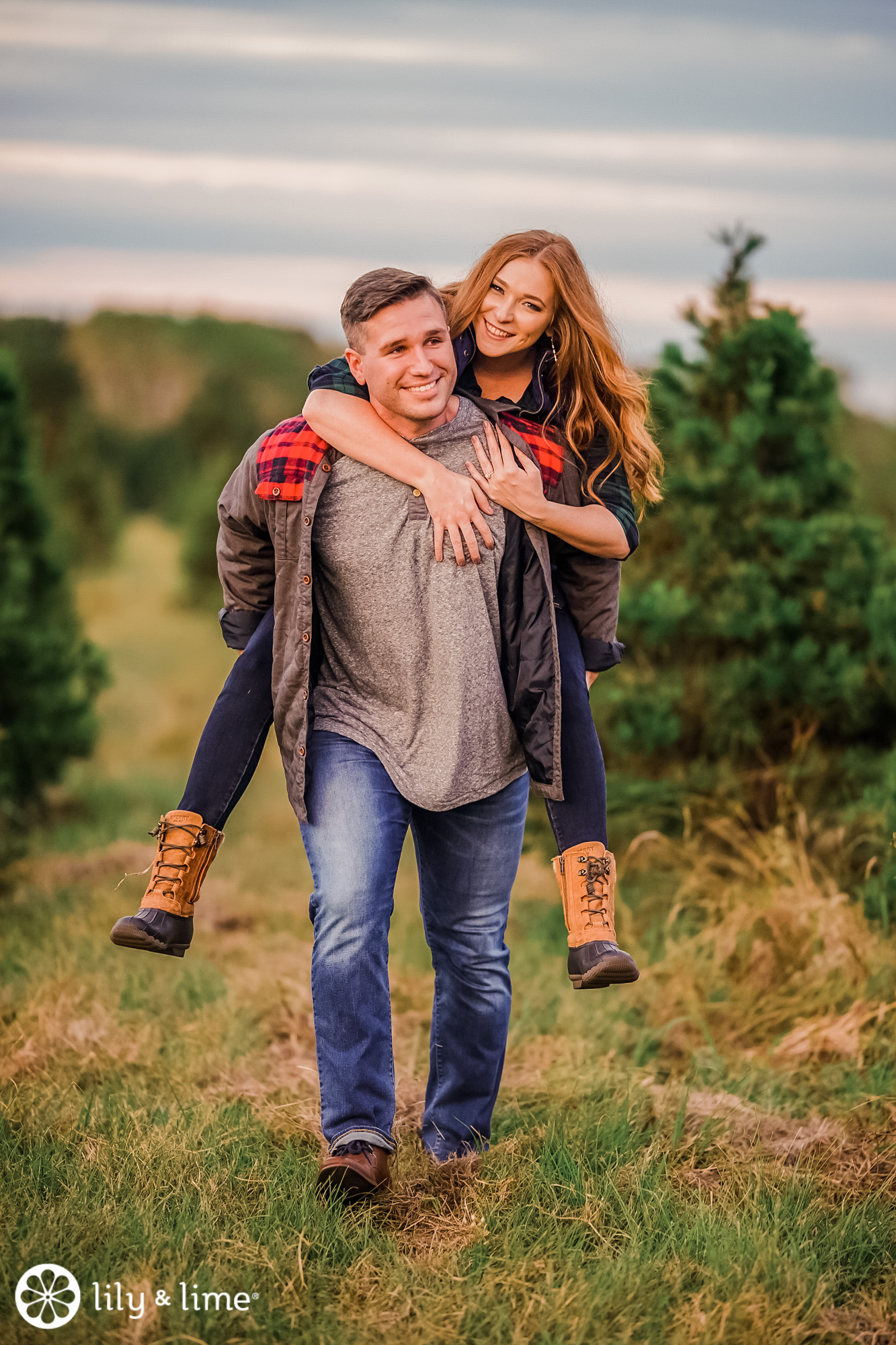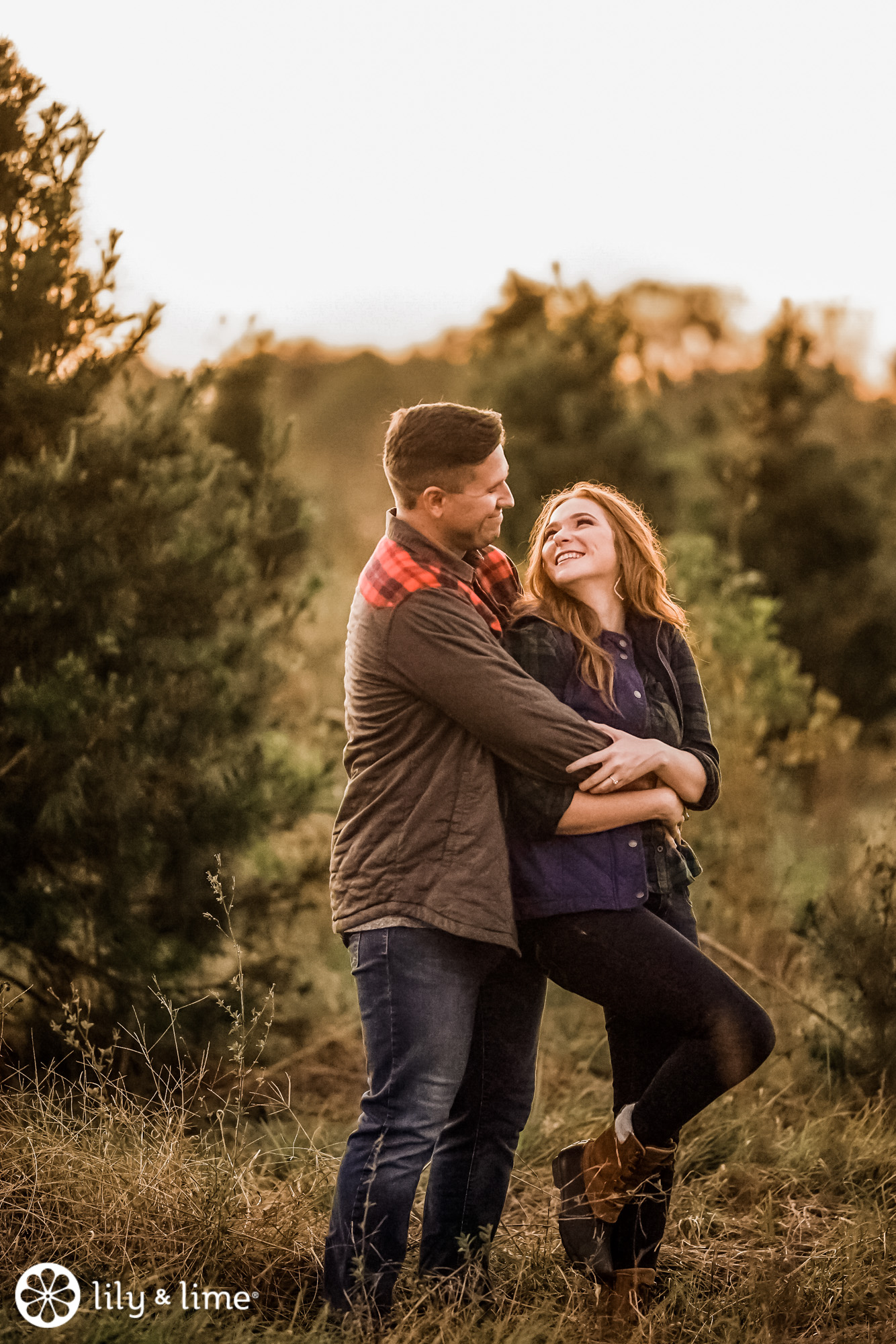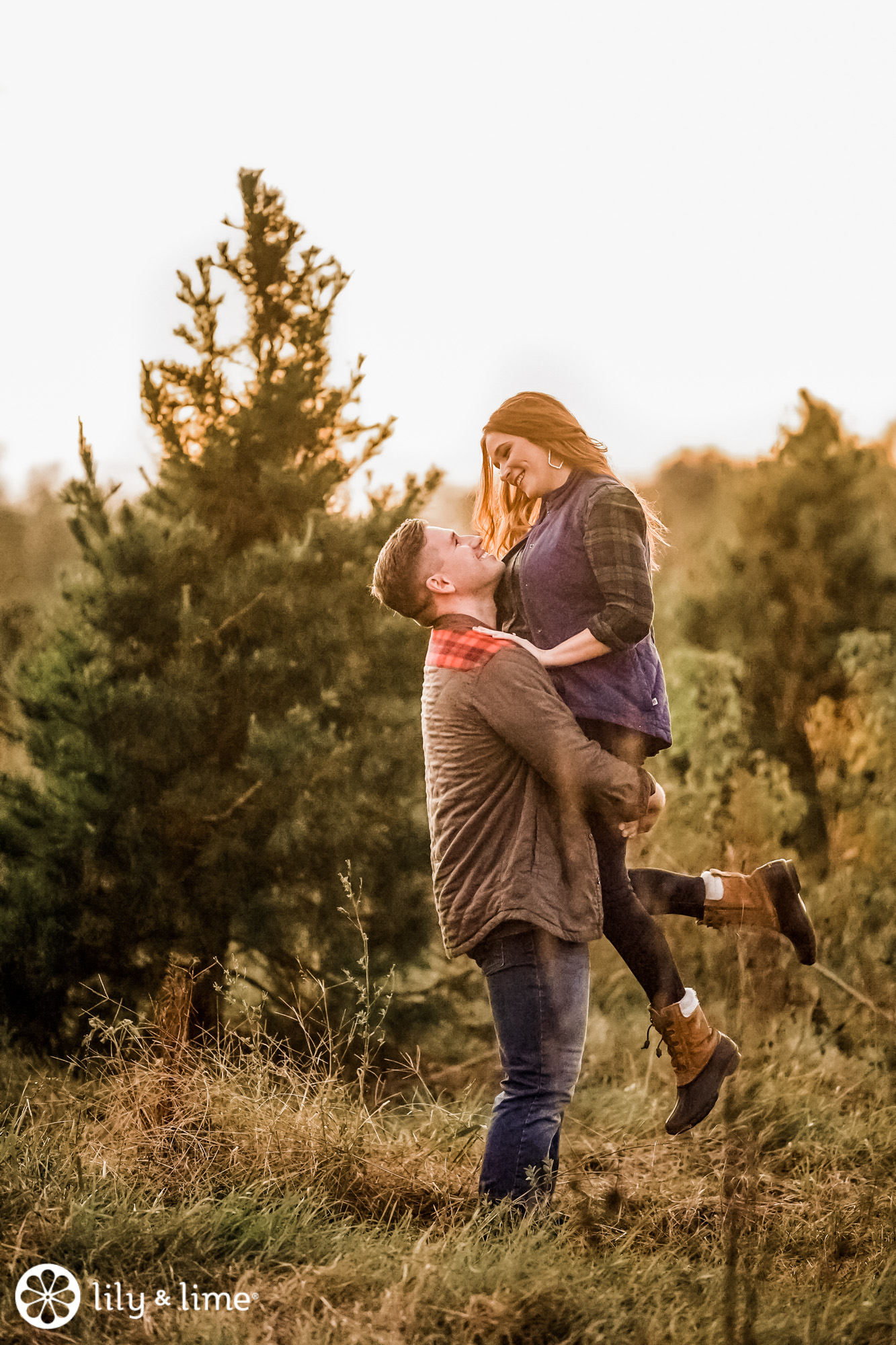 Kelsey & Brantley, Charleston
We love the Charleston engagement locations Kelsey and Brantley chose. They really captured a lot of Charleston charm. You can also follow their lead and use some engagement session props. Try some initial props with colors inspired by the season for a monogrammed touch!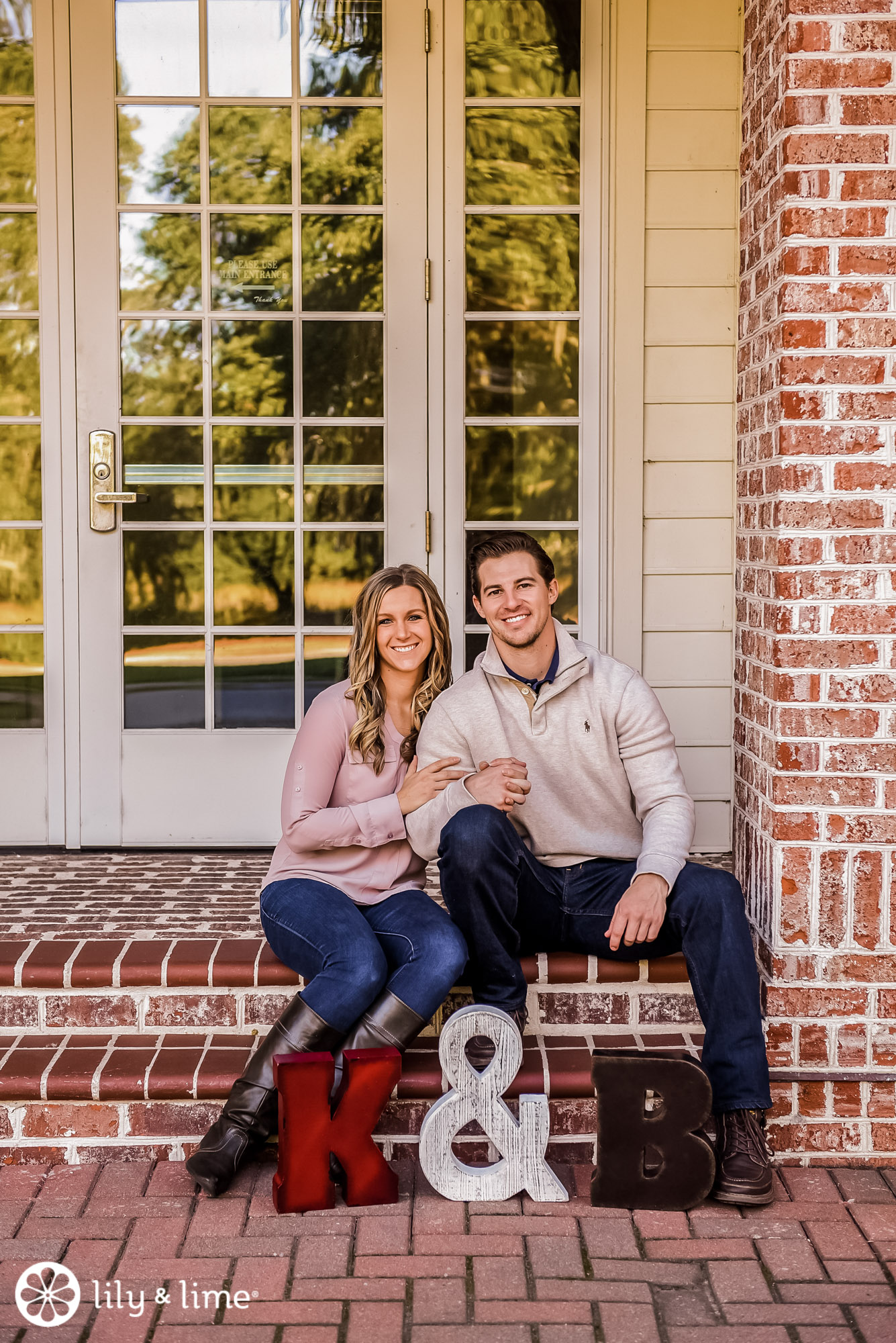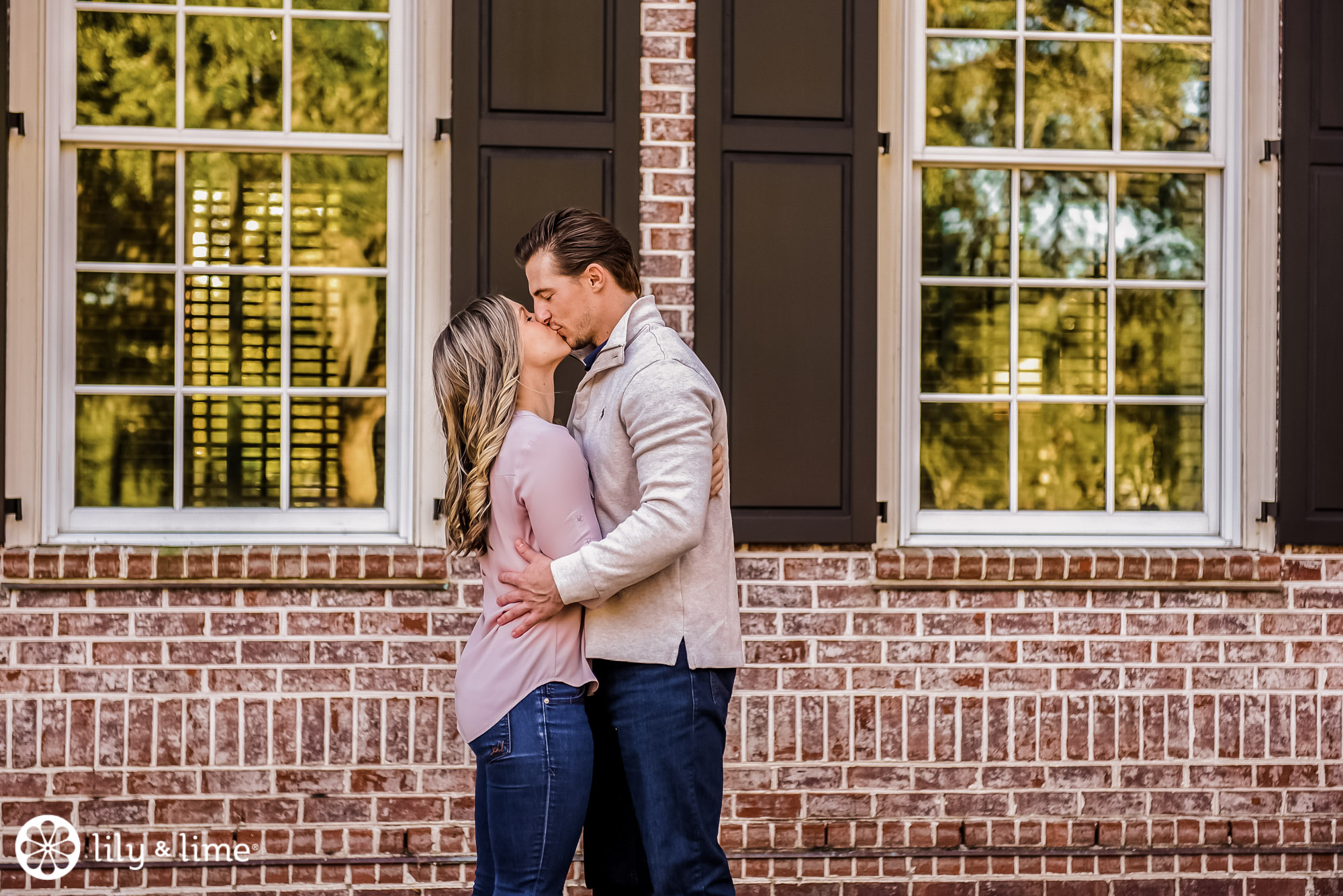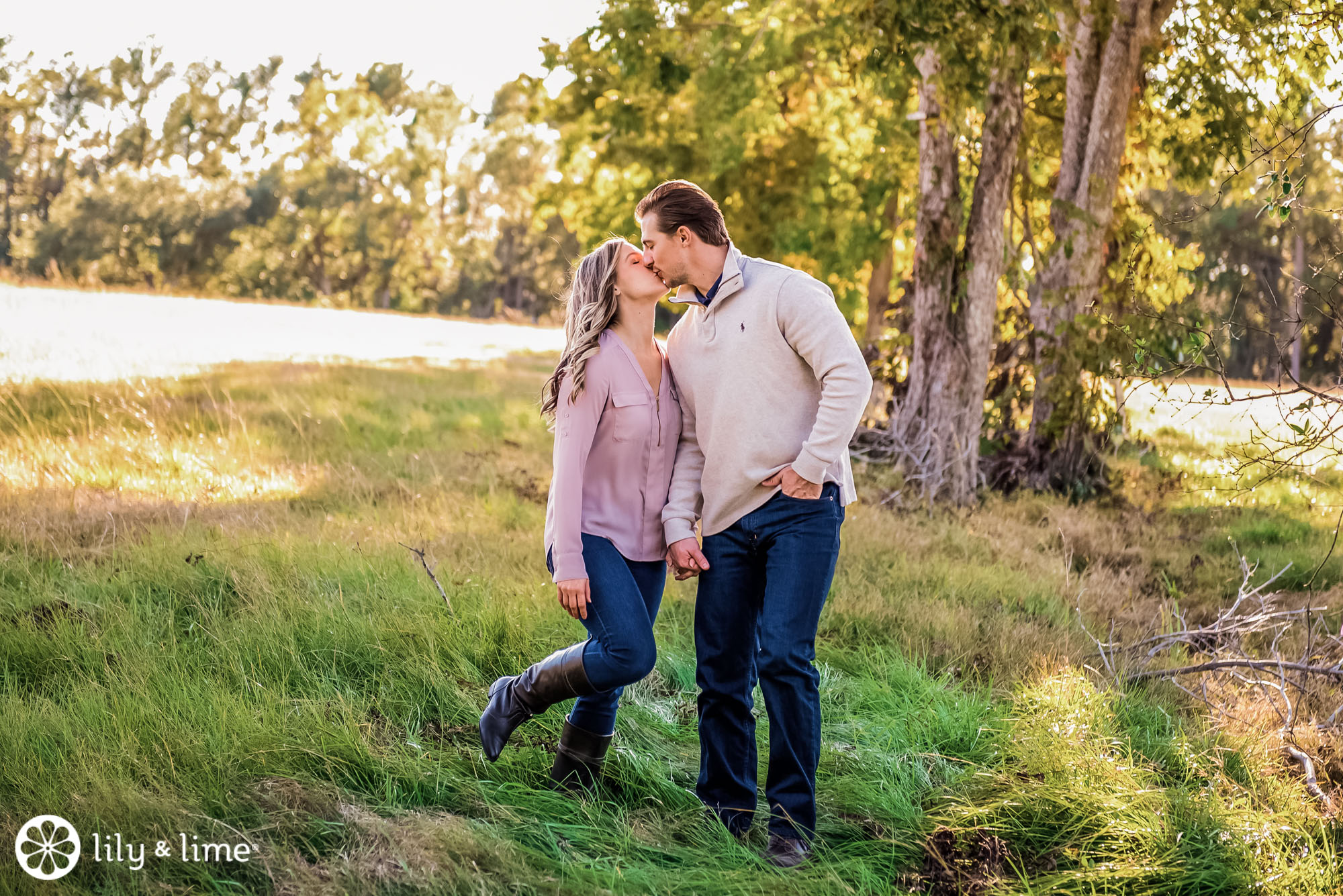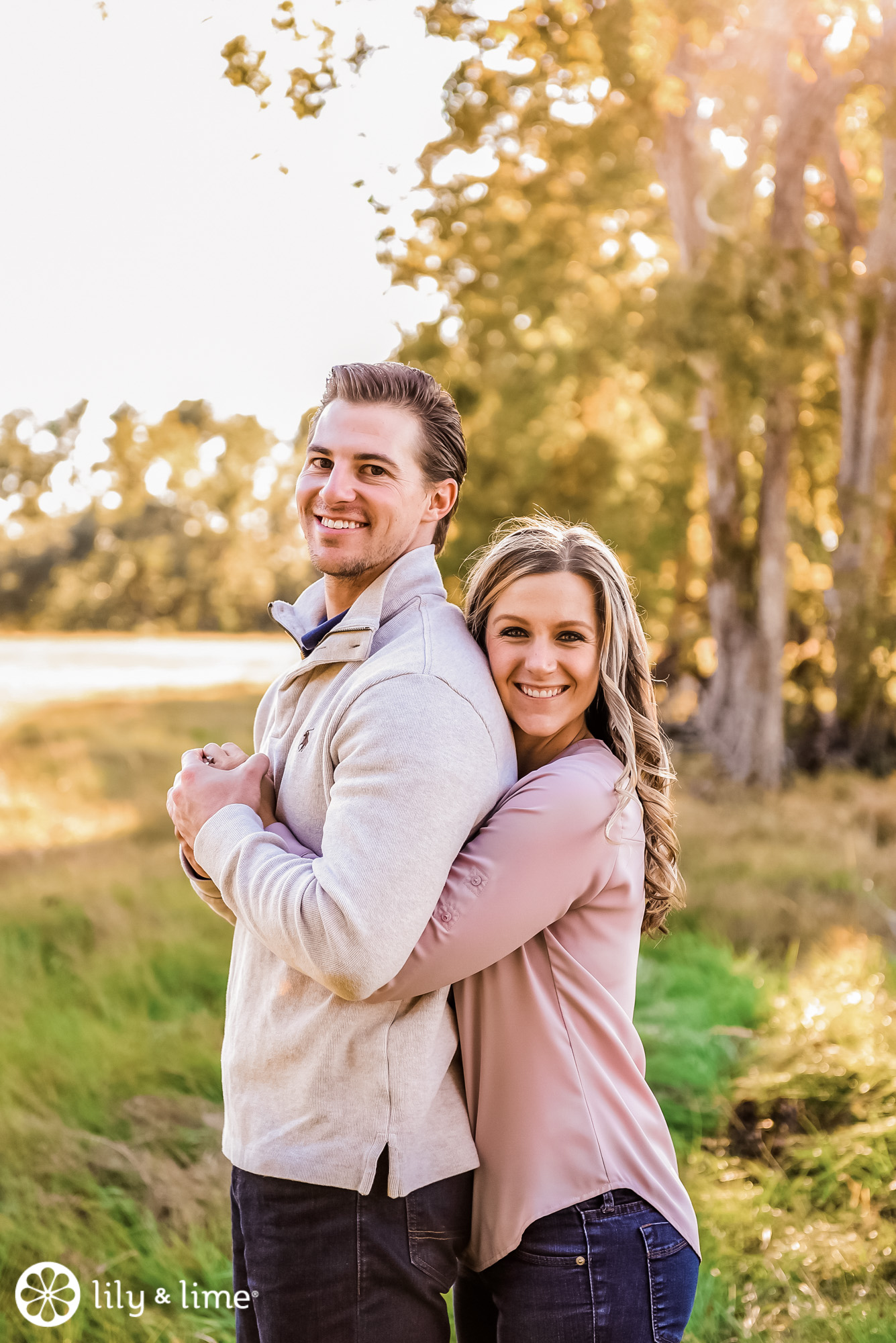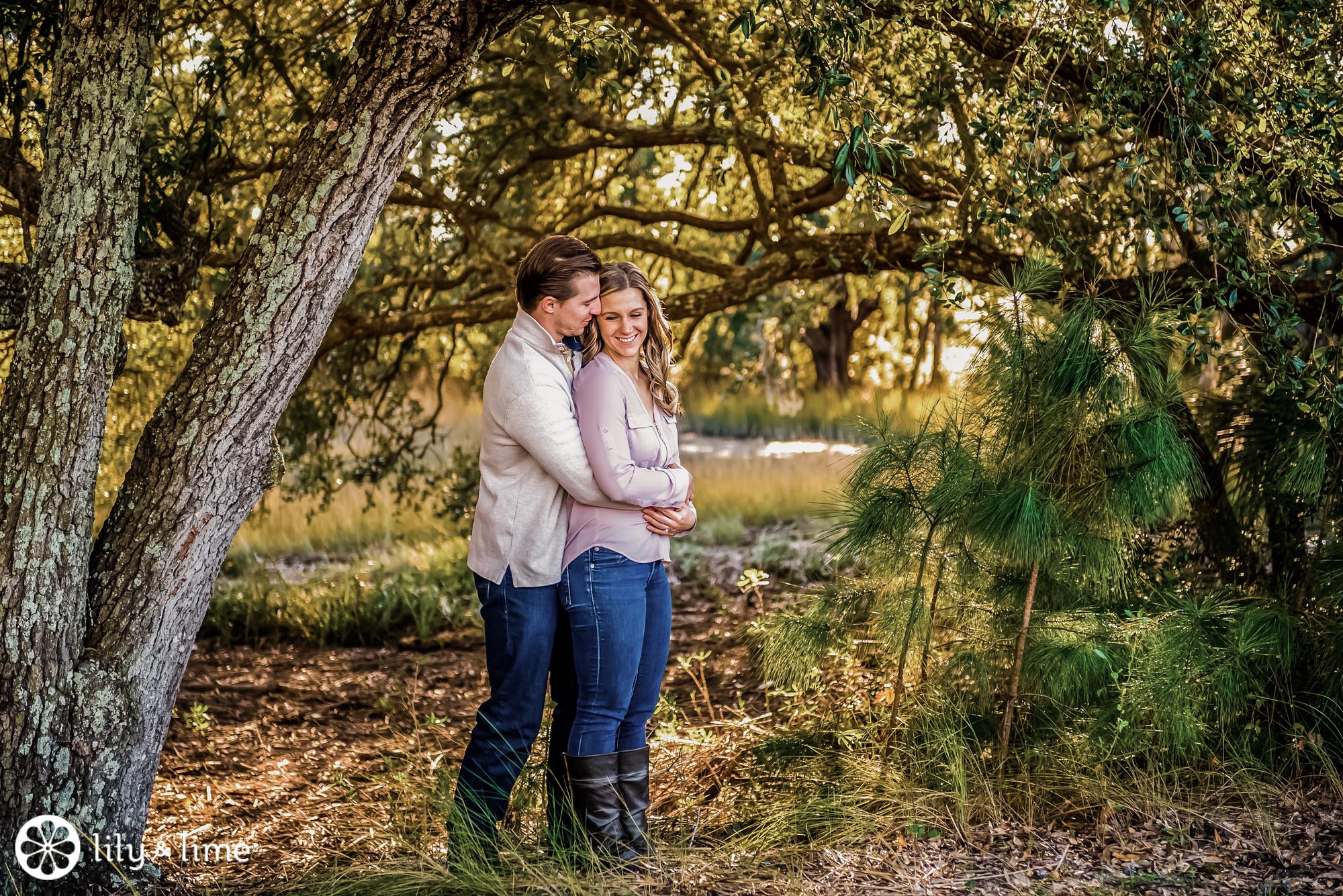 Abby & Erik, St. Louis
We love the way Abby threw a chunky plaid scarf on over her dress, and we love the costume changes this couple had. If you're looking for additional photo variety with your engagement photos, we recommend two fall outfits for a session -- one formal and one casual.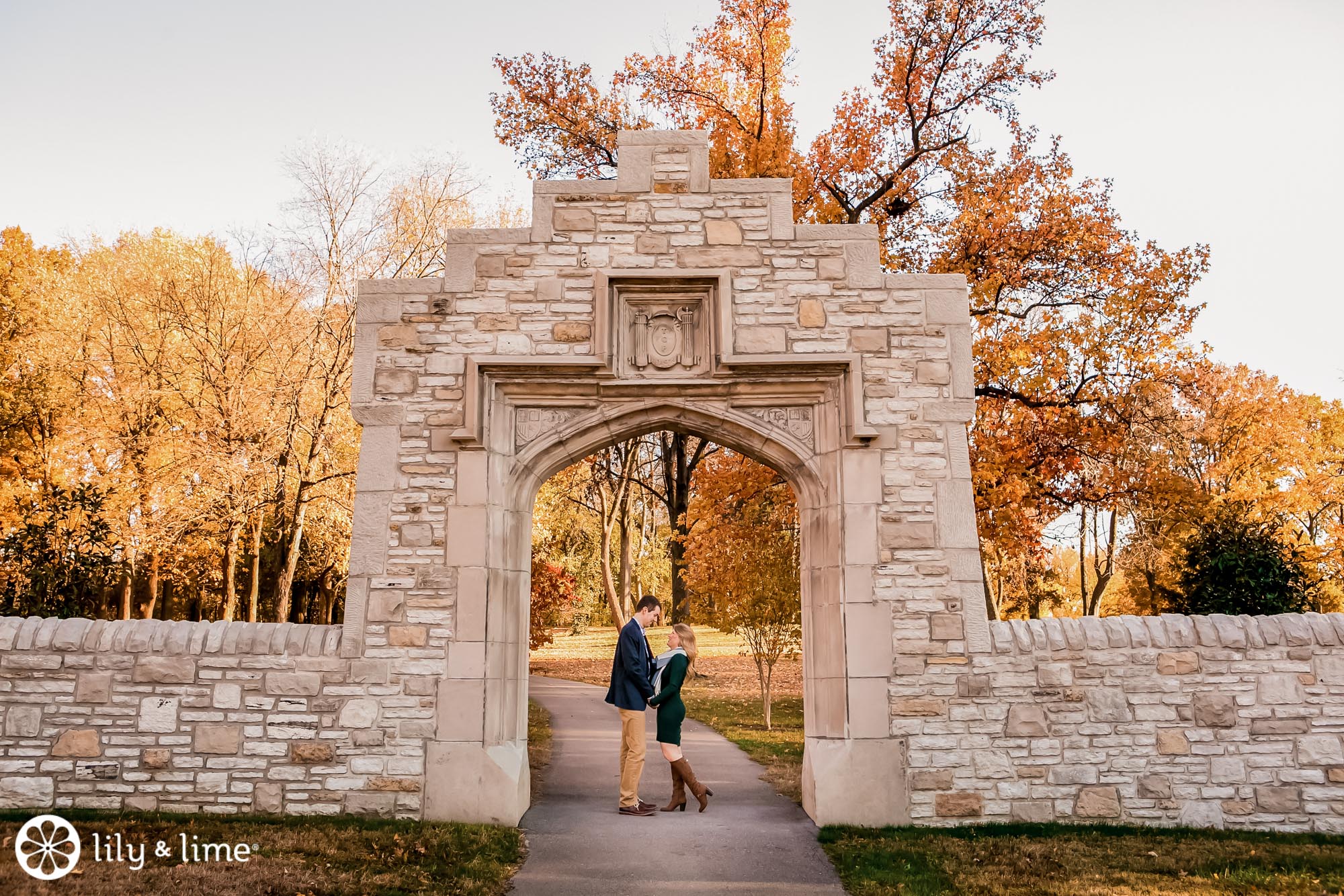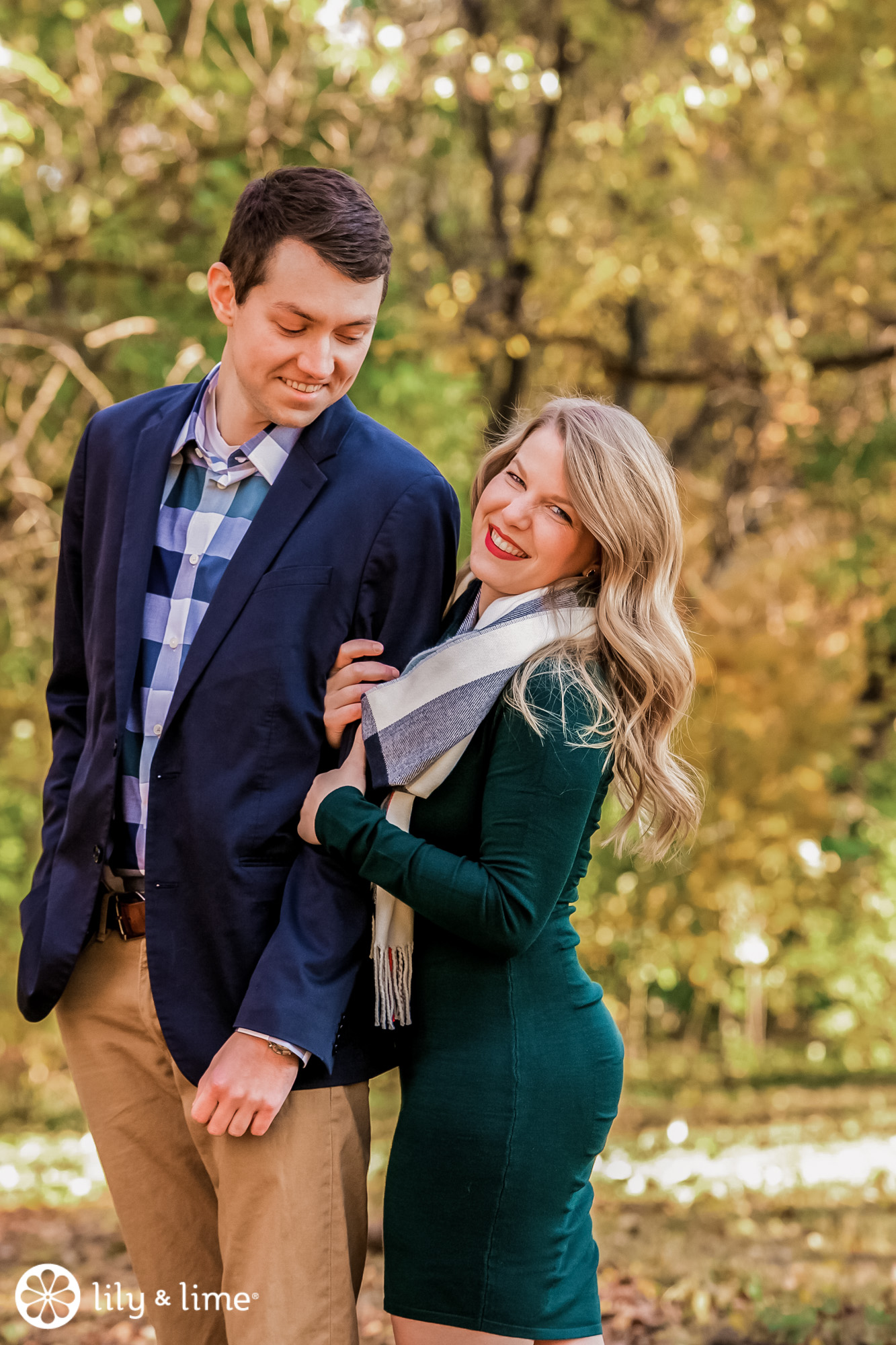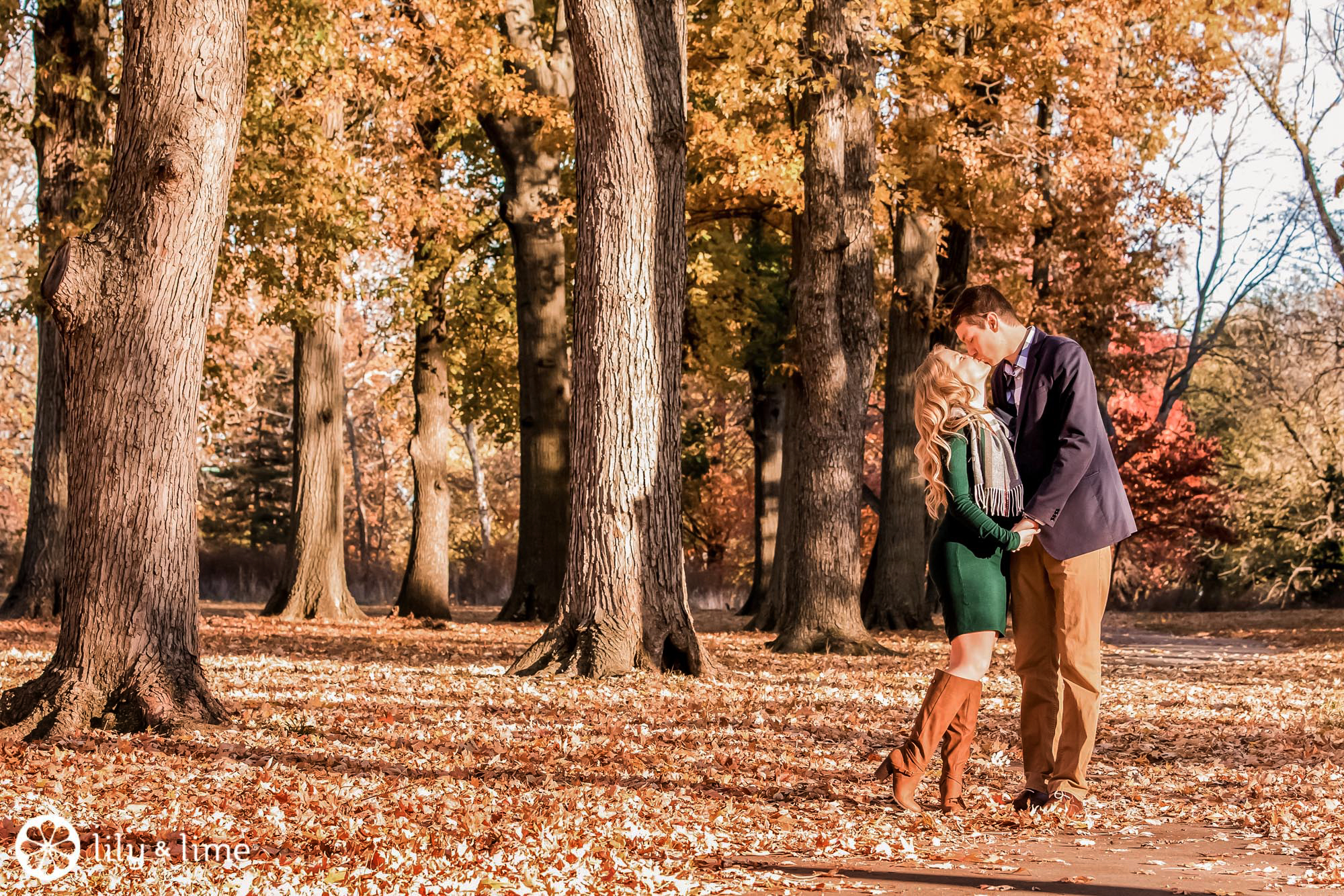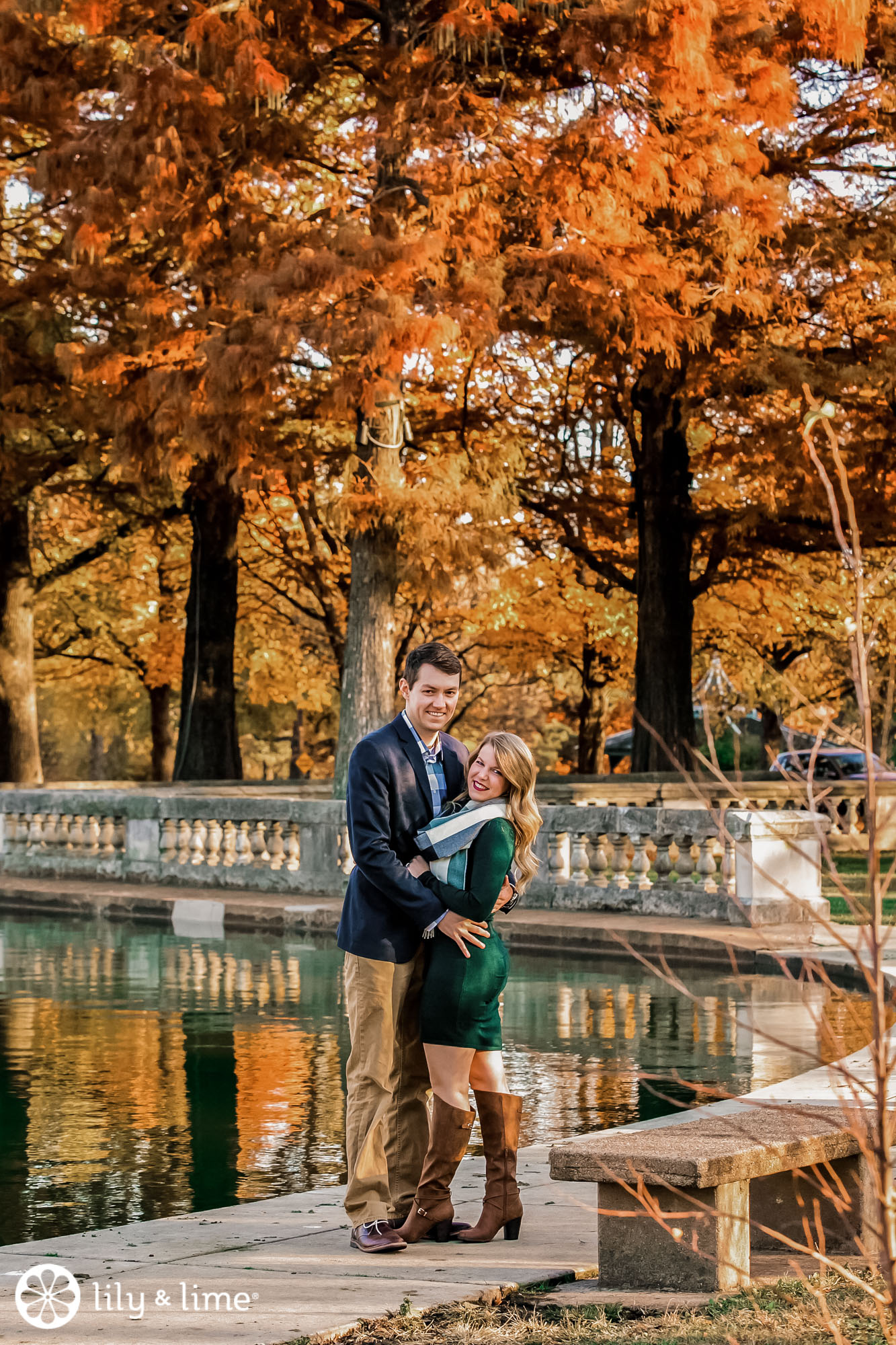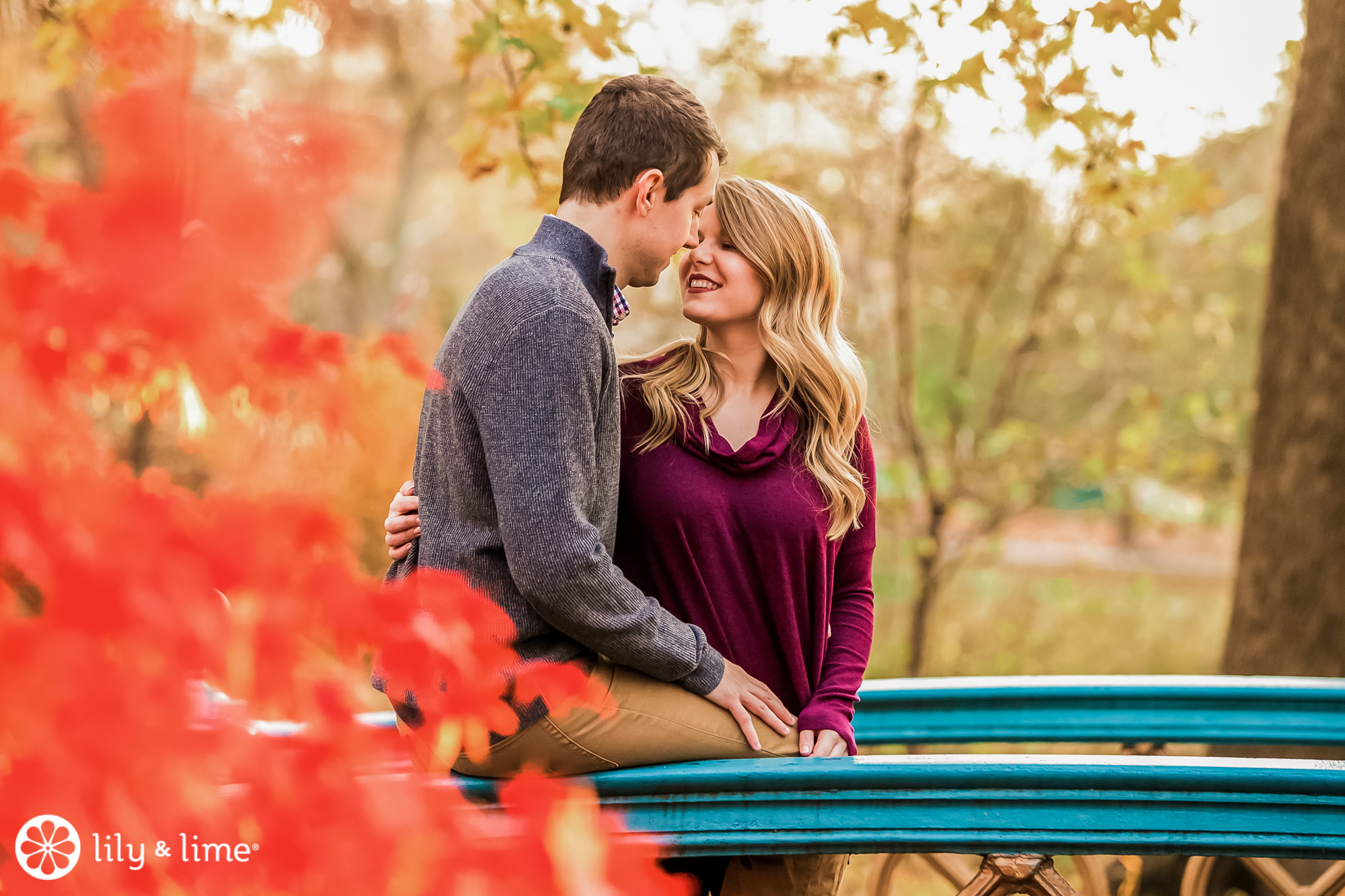 Kate & Pedro, St. Louis
Bringing a blanket is a simple prop option to give you that fall feeling. We love the way that Kate and Pedro used their engagement session to get them ready for their St. Louis wedding photography. Engagement shoots are always great practice and help you to get more comfortable with your photographer so that you get better photos on the big day.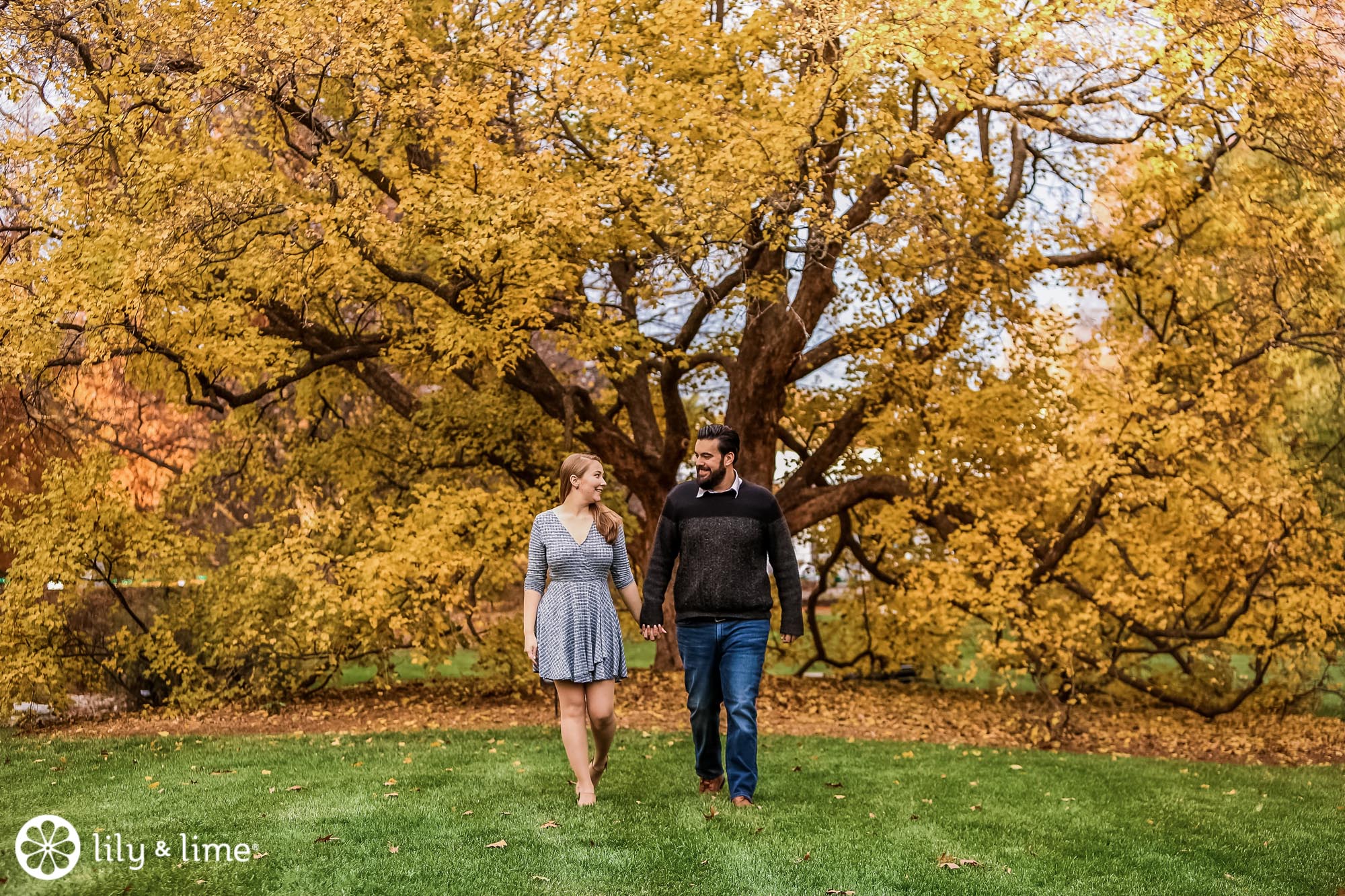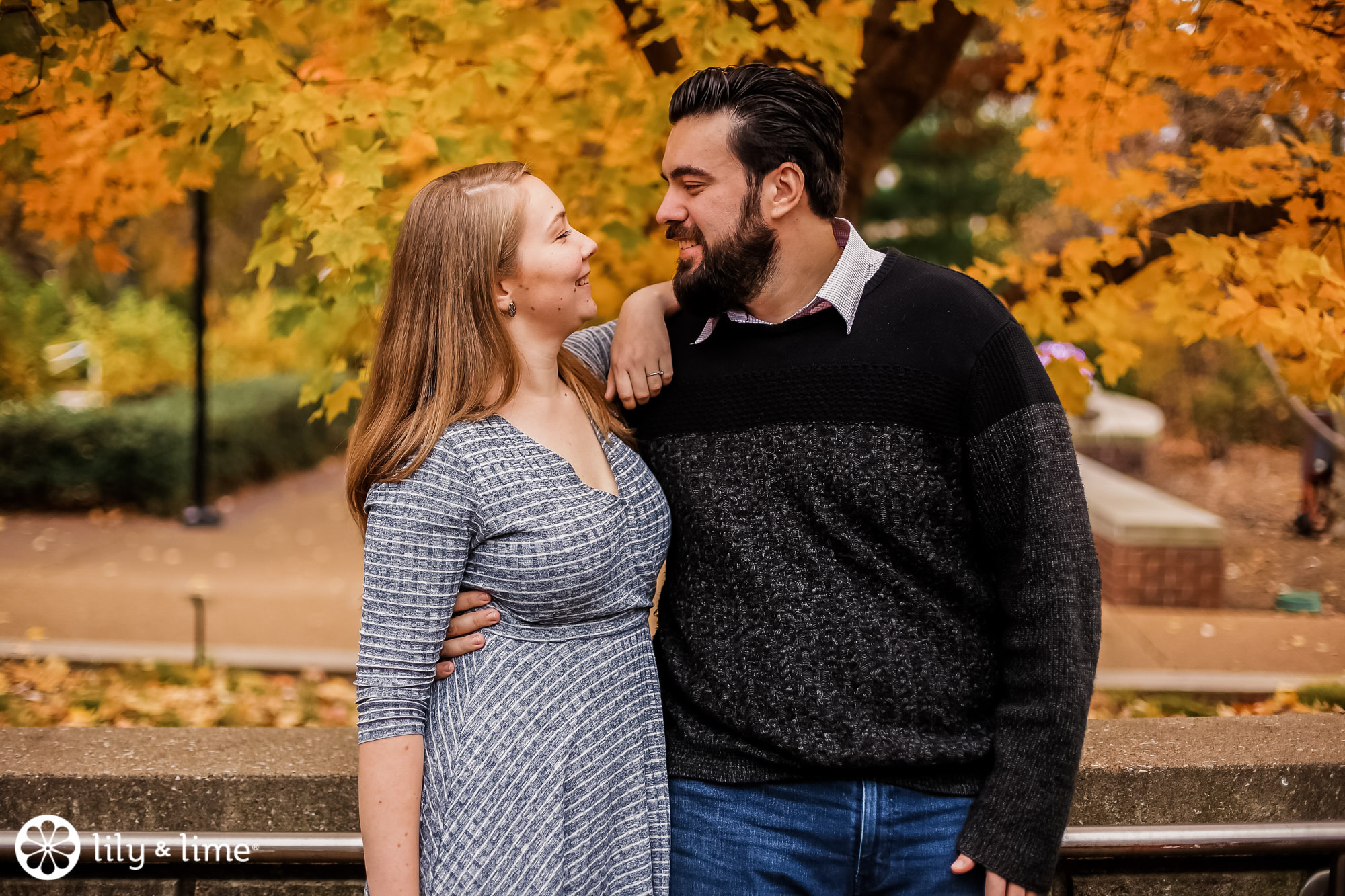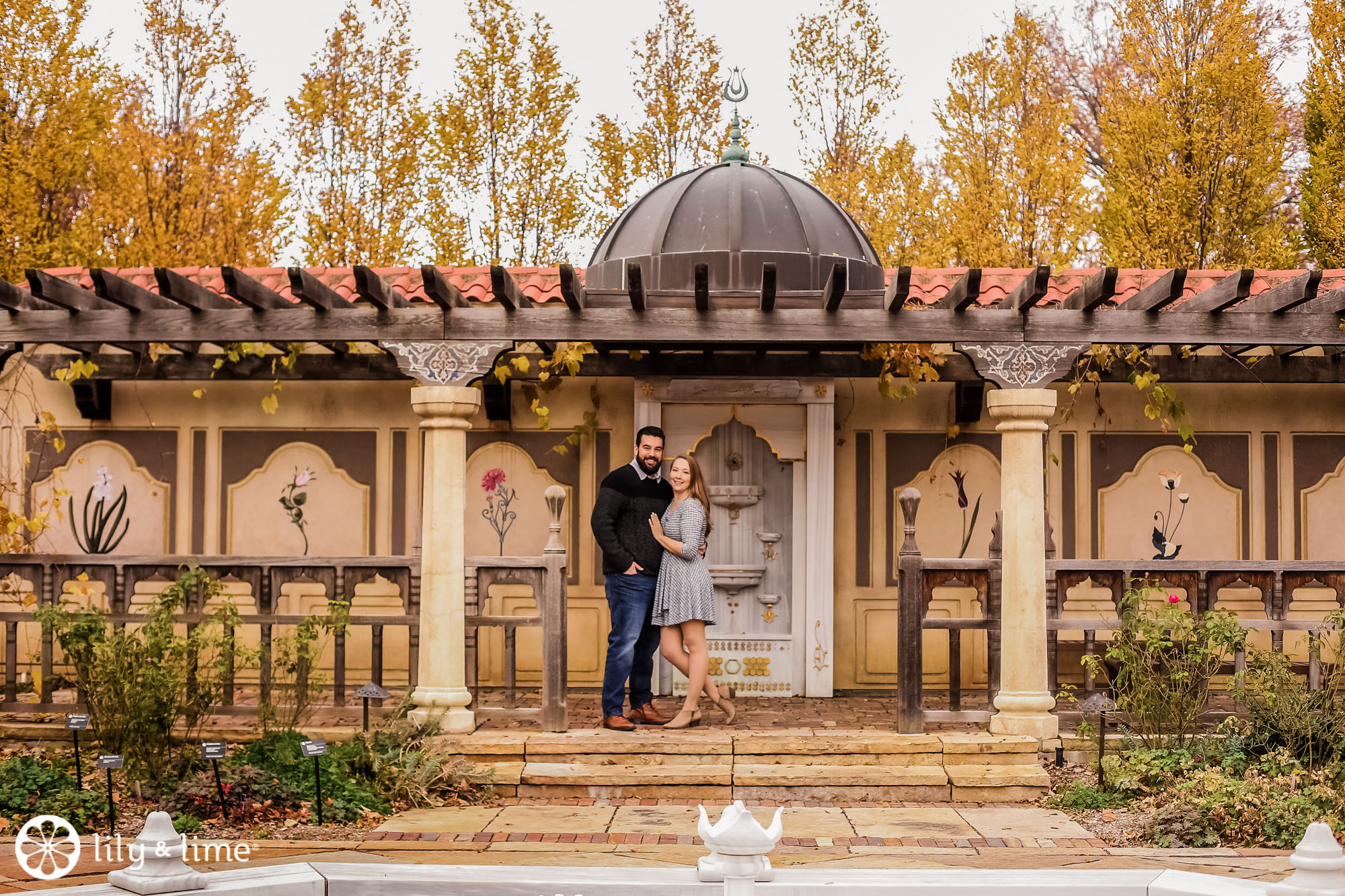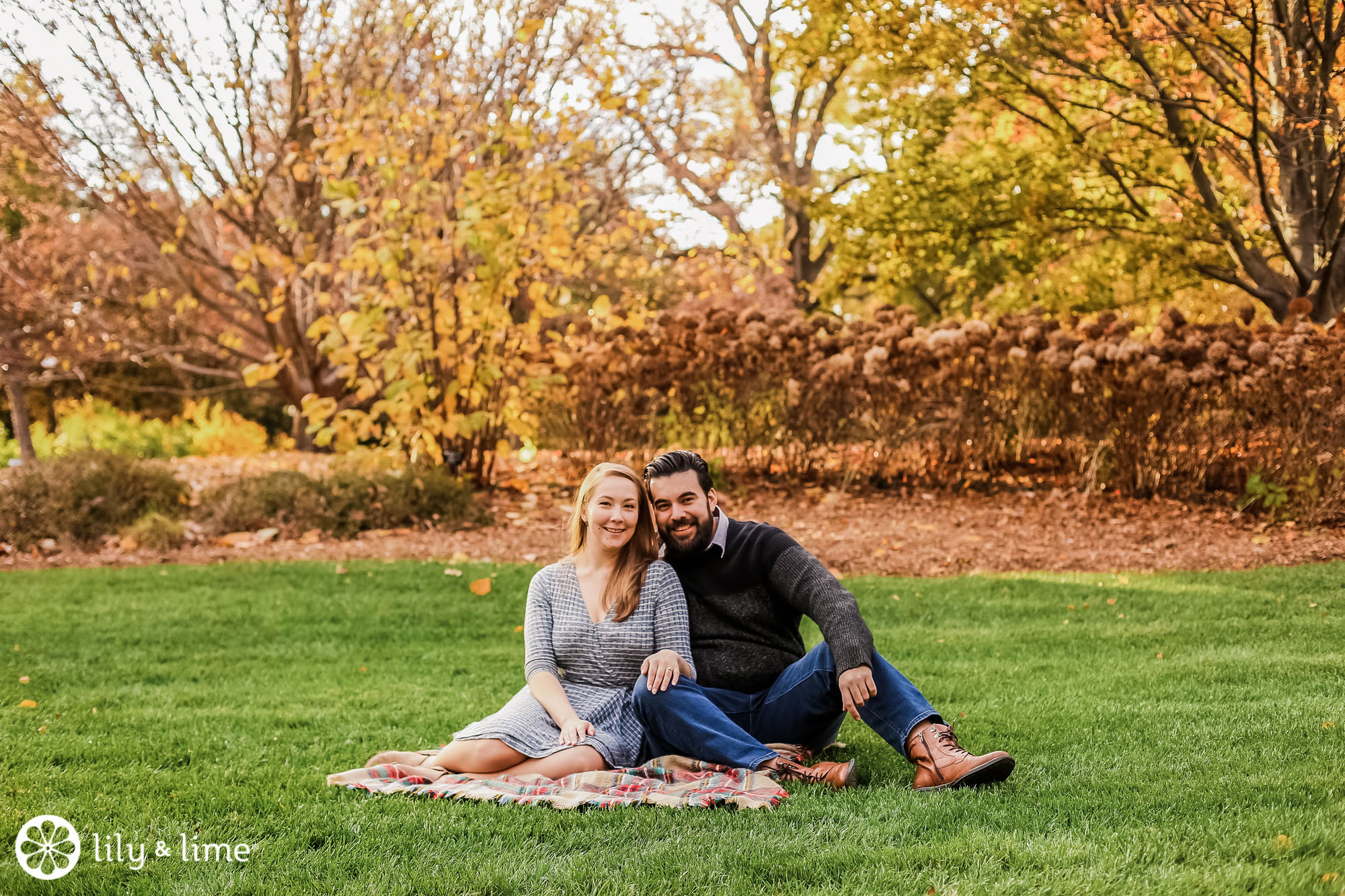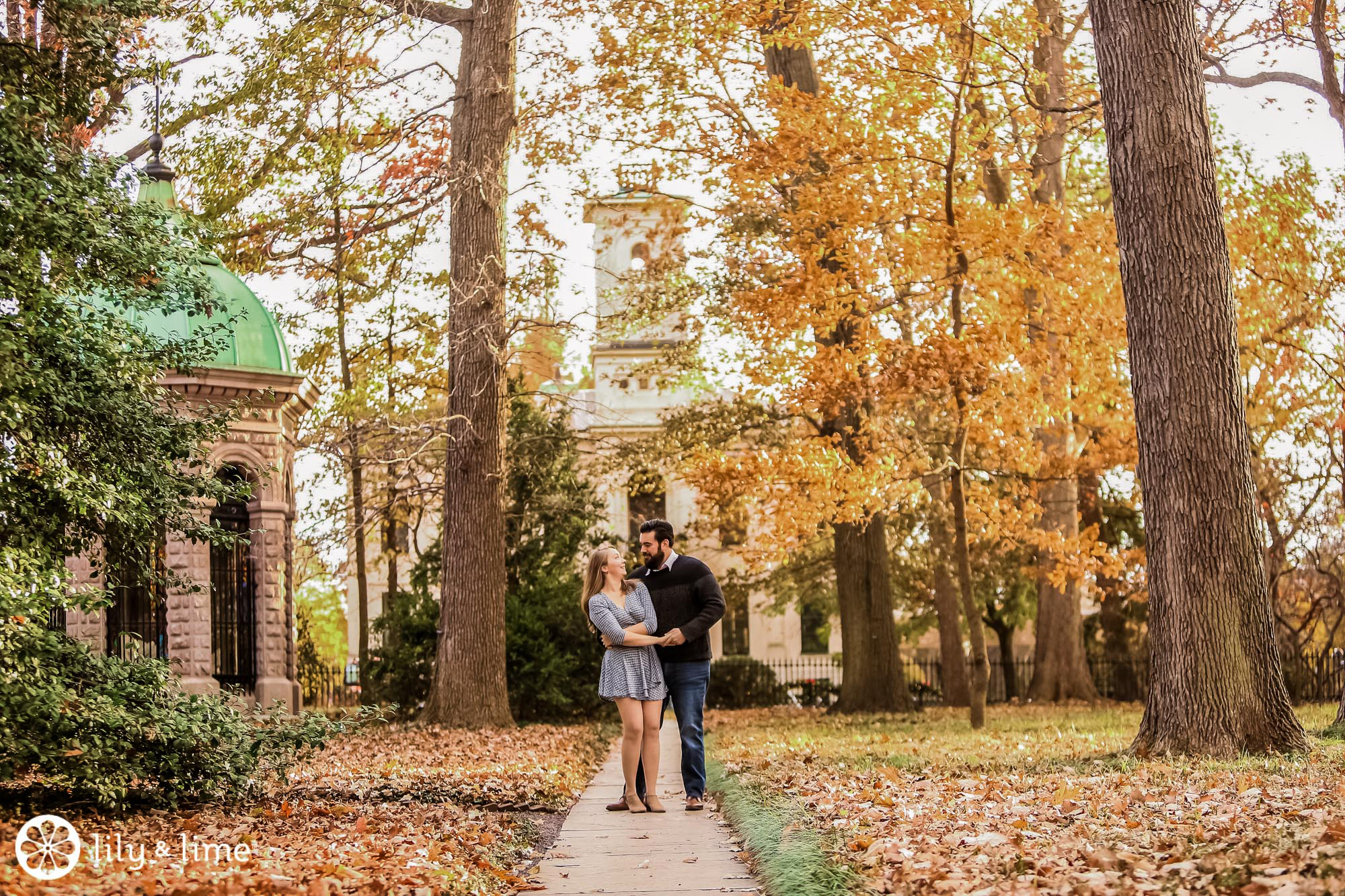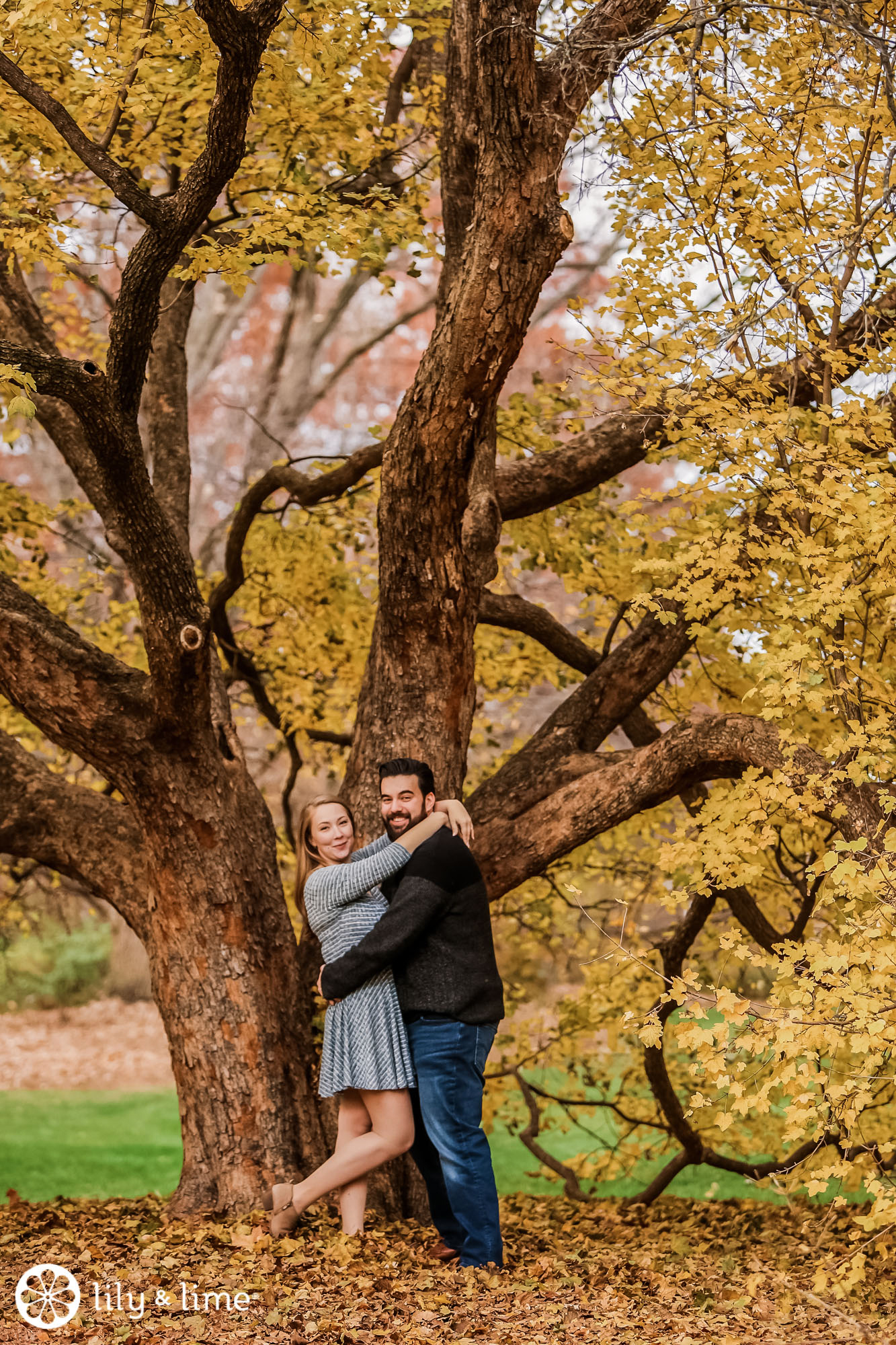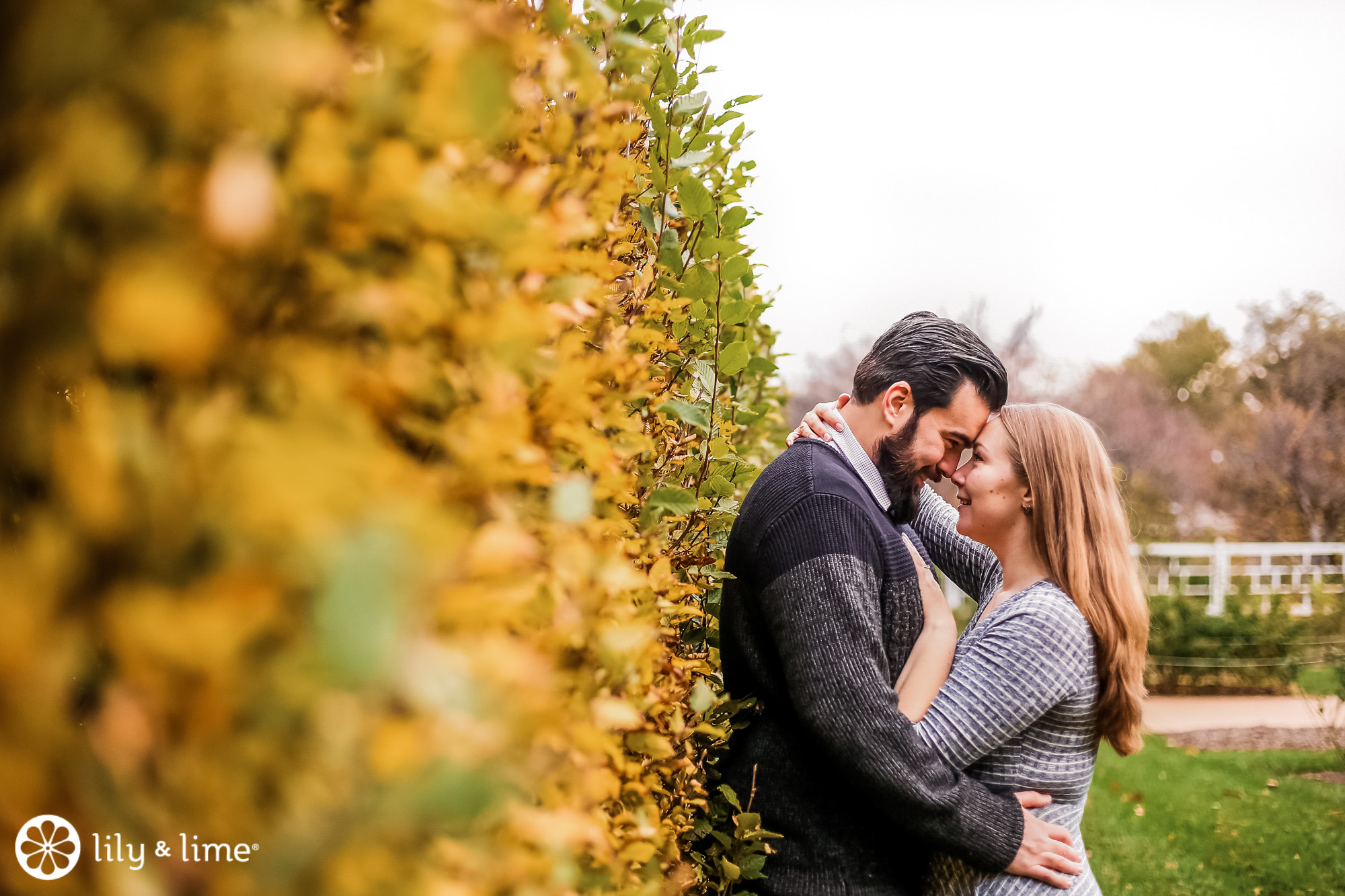 Sarah & Conner, Charleston
Who says the beach is just for summer? We love to see a brisk fall photo session on the beach, and Charleston is such a great place for it. Bonus: because the beach is less populated in cooler months, it feels extra secluded.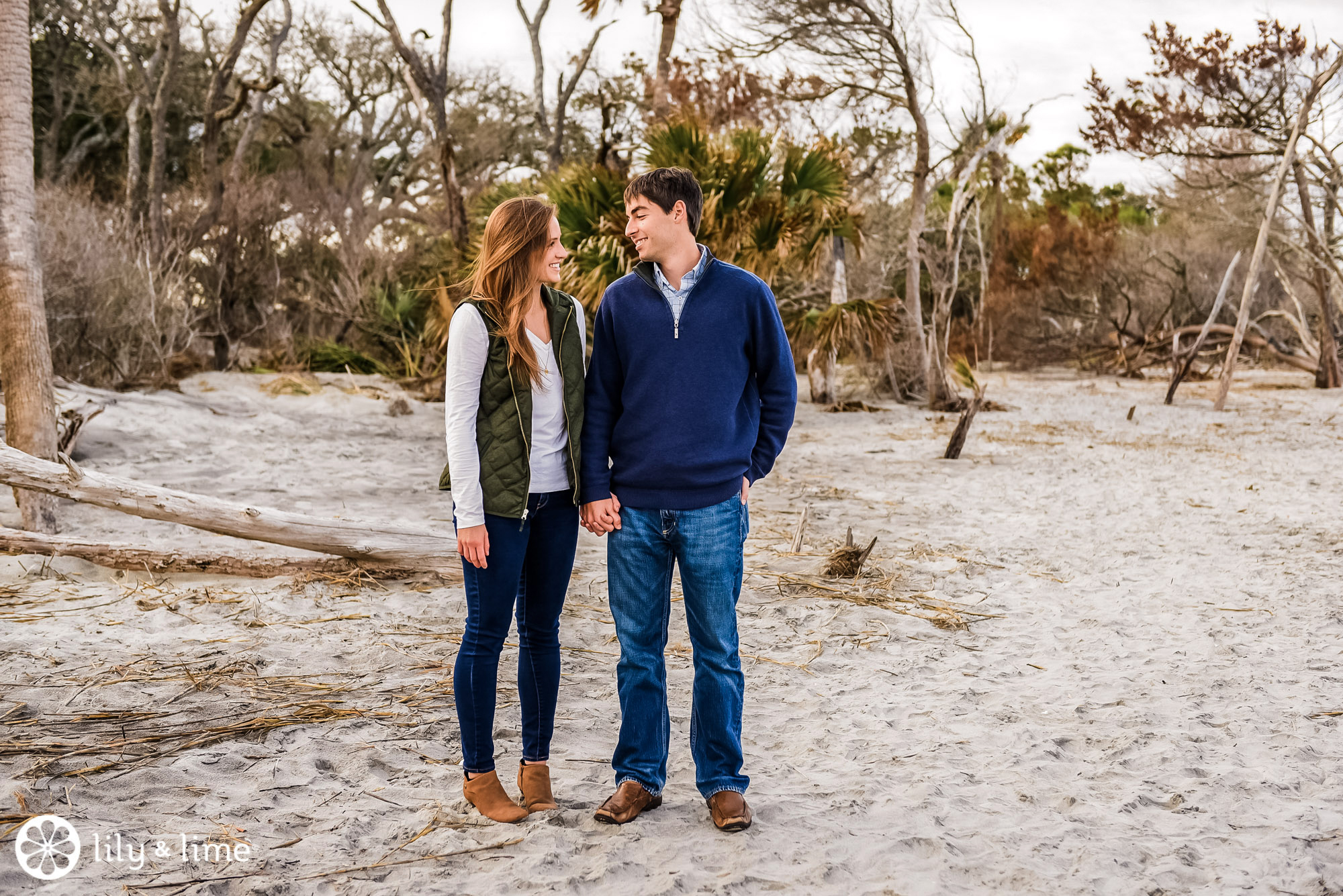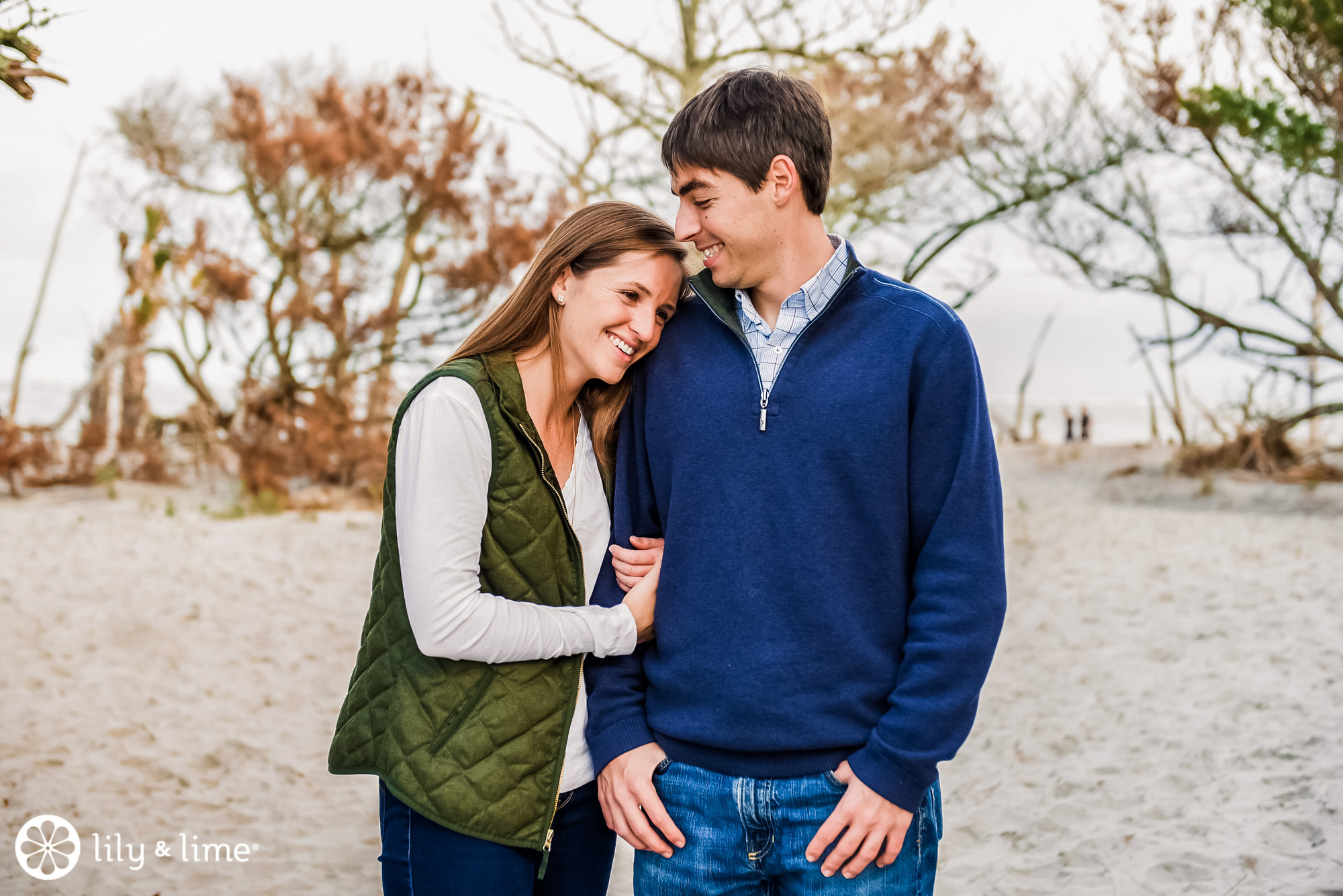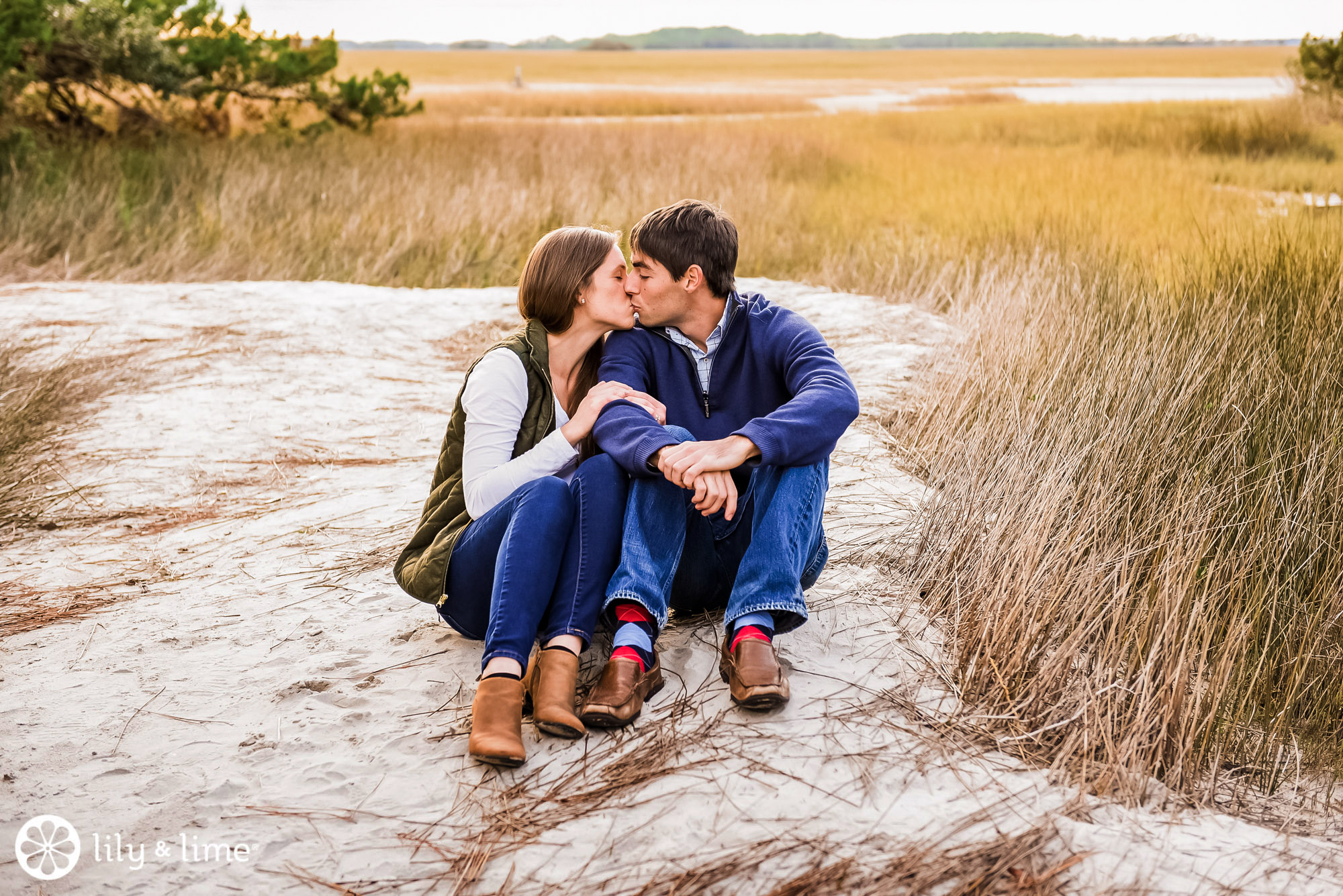 For more wedding photography inspiration, check out the rest of the blog!