Sarah and Connor's Cozy, Fall Engagement Session in Charleston, SC
October, 3 2018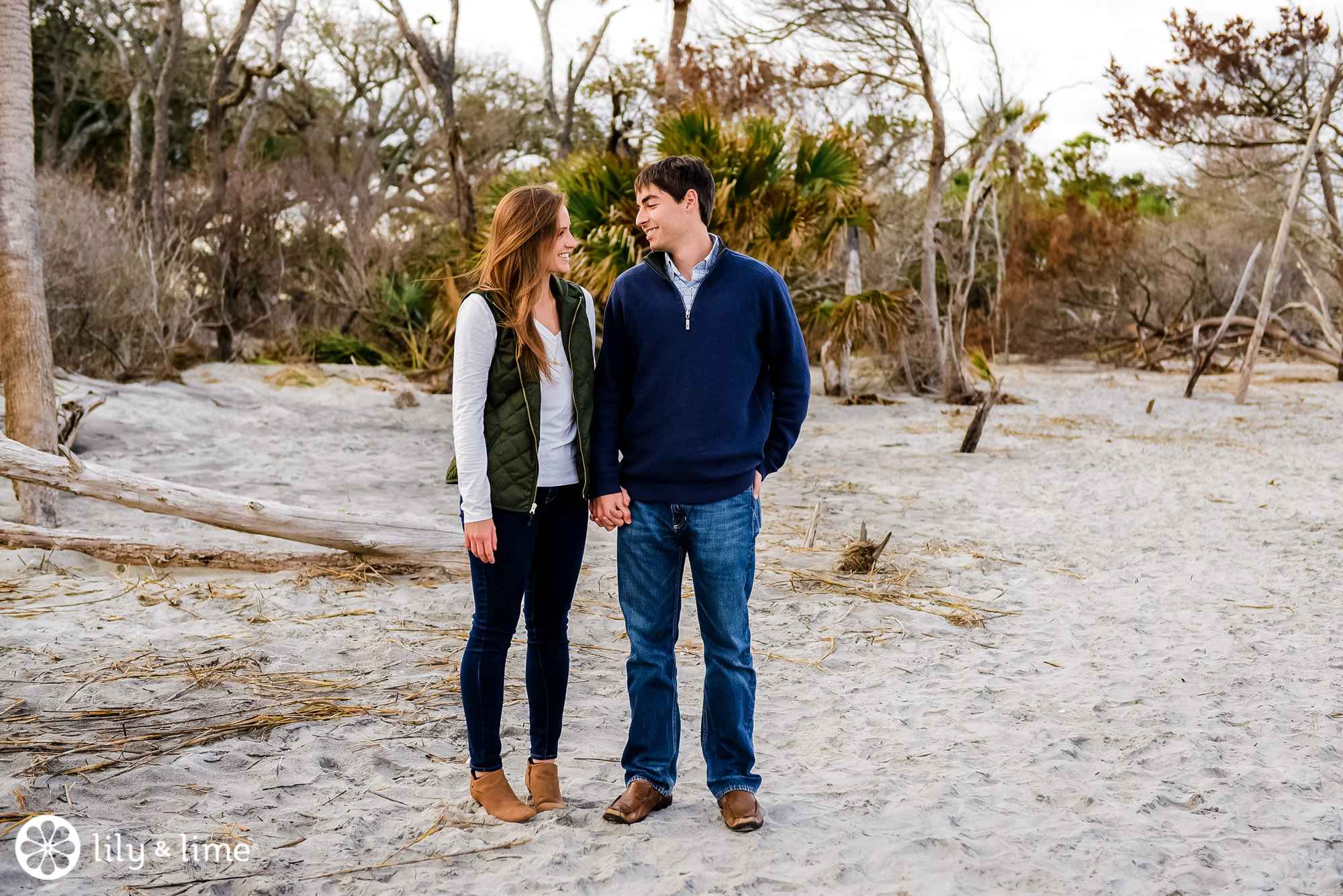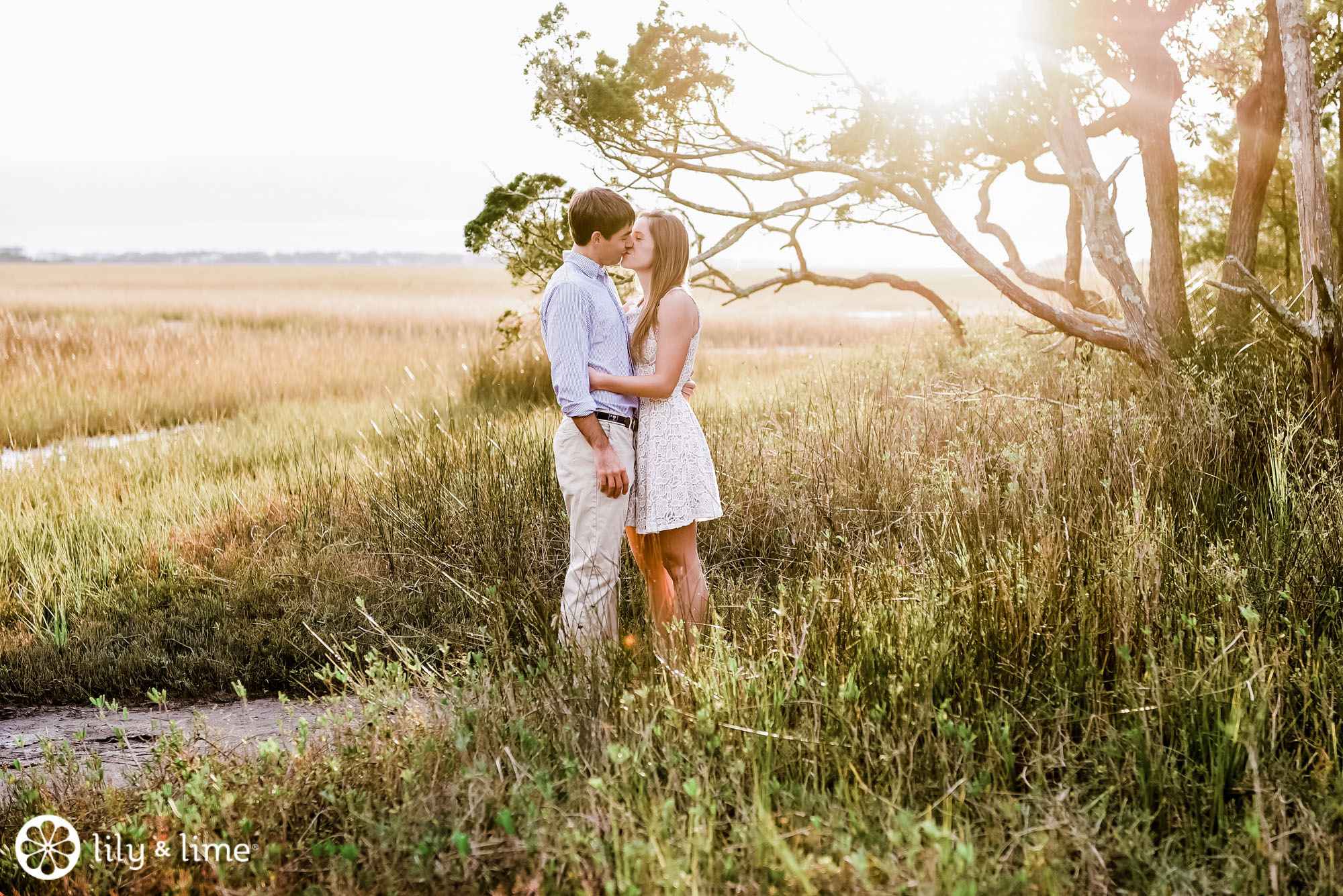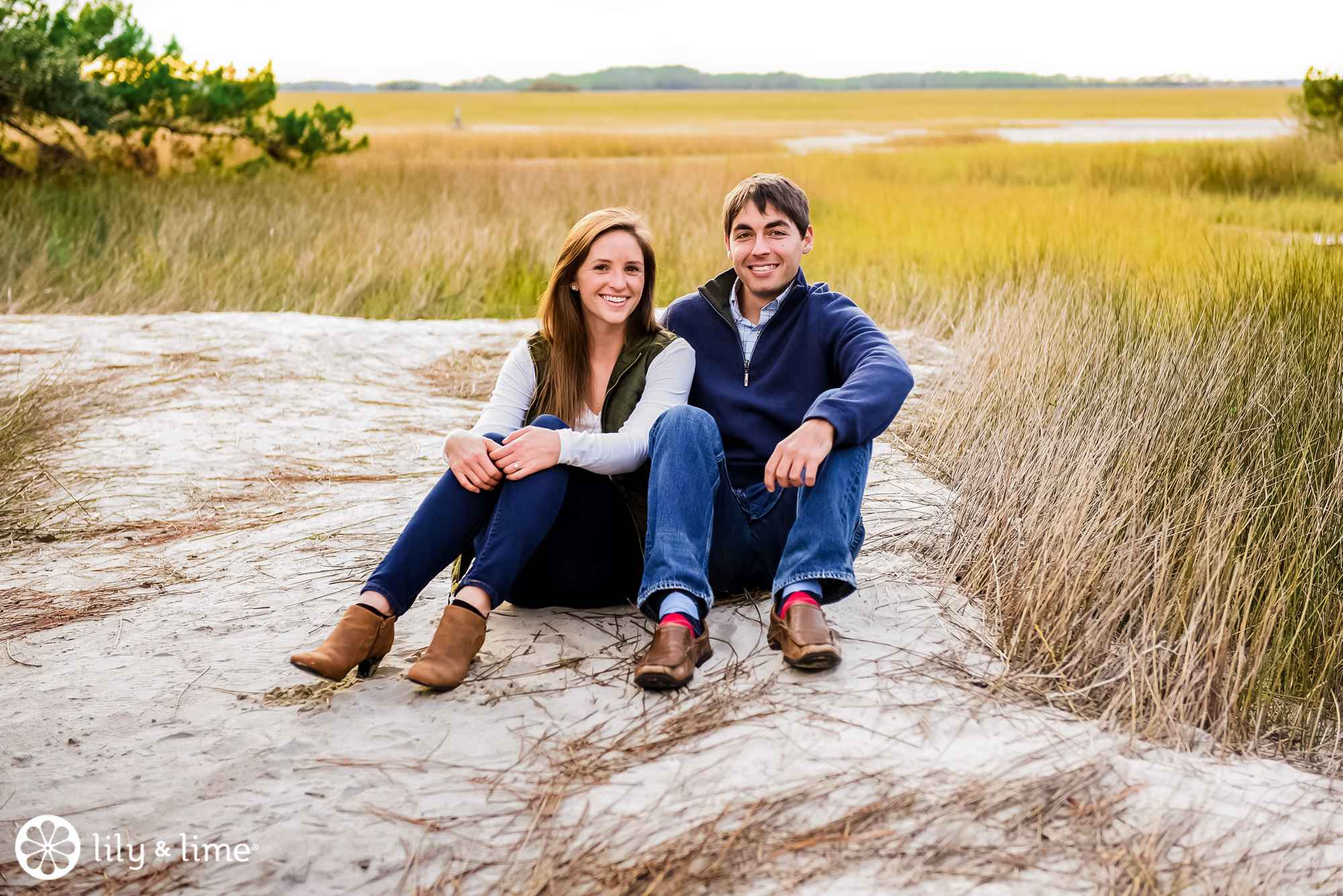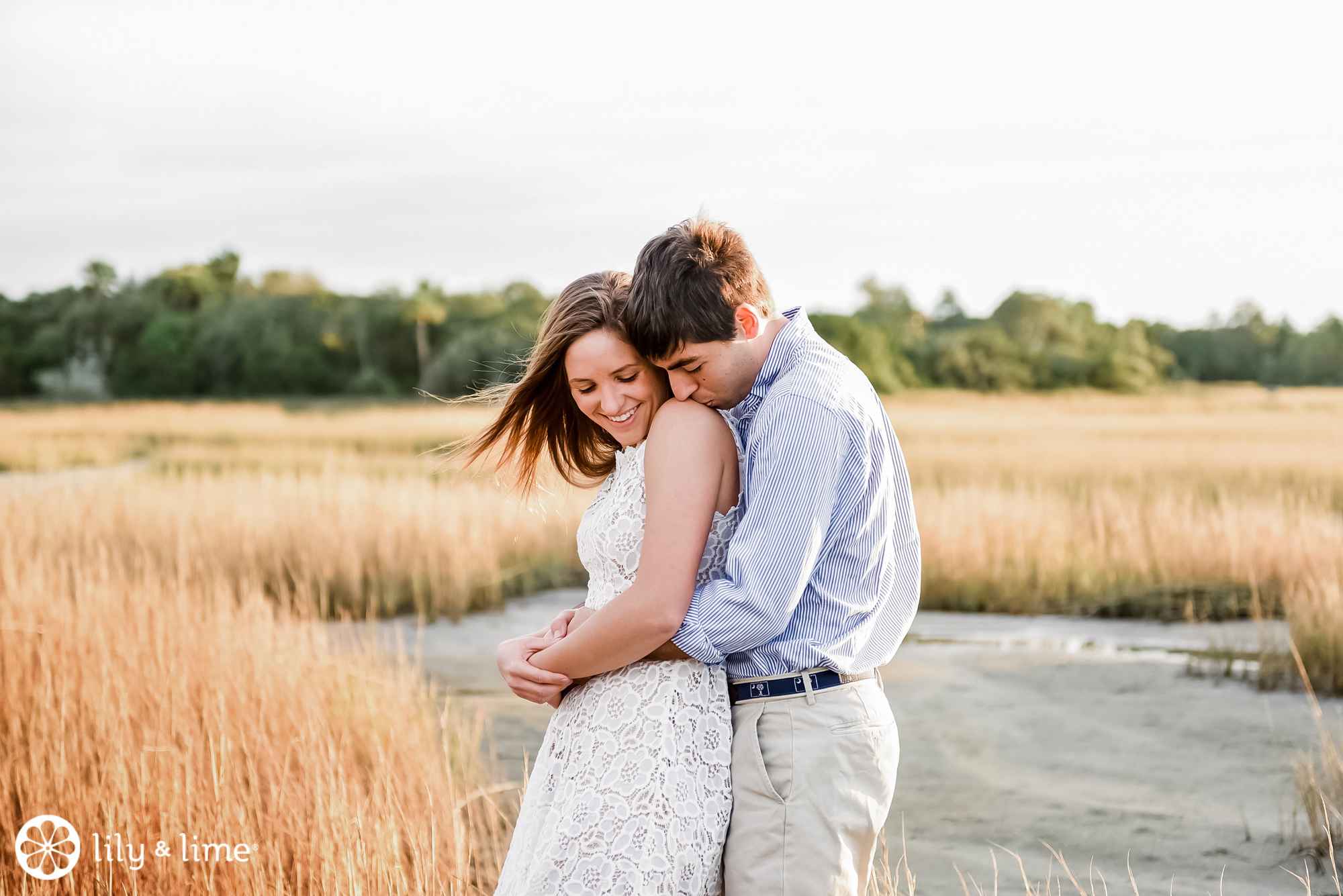 Did you know that there's such a thing as a fall beach engagement session? Well, there is, and thanks to Sarah and Connor, we can all see why it's #goals. Sarah and Connor chose Folly Beach, SC as the location for their engagement photos, and we love the way the couple embraced that transition from summer to fall.
The duo kept it casual and cozy (they donned something warmer for those fall temps!) for their November stroll down the beach. Sarah paired a cozy vest with a sharp white shirt while Connor wore a collared shirt topped with a blue flannel to keep him warm. First, they posed on the beach in front of the natural foliage before getting some lovely shots in front of the water. Of course, they couldn't pass up a couple snaps with the lighthouse in the background!
So, what is this magical place we speak of? Folly Beach is a city on Folly Island, just south of Charleston. It's a perfect little getaway for South Carolinians. It's home to Folly Beach Pier, which stretches a whopping 1,000 feet into the ocean. It's an impressive feat of engineering that makes for knockout photography. You can find lots to do on Center Street, which is lined with surf and souvenir shops. Looking for a picnic? Folly Beach County Park has space just for that along with…wait for it… a pelican rookery. Also worth checking out: Lighthouse Inlet Heritage Preserve. In addition to having beaches and wildlife-rich habitats, it has breathtaking views of the Morris Island Lighthouse, which was completed in 1876.
For Sarah and Connor, tall grasses and an expansive landscape kept the session very organic and natural feeling. Right in time for golden hour, the couple performed a quick costume change. We love the way that they changed their clothes to highlight the change in lighting, which created a warm and romantic ambiance.
Looking for more engagement and wedding photography inspiration? Check out the rest of our blog!