Make an Exit in Style: Inspiration for Your Perfect Wedding Exit
June, 21 2018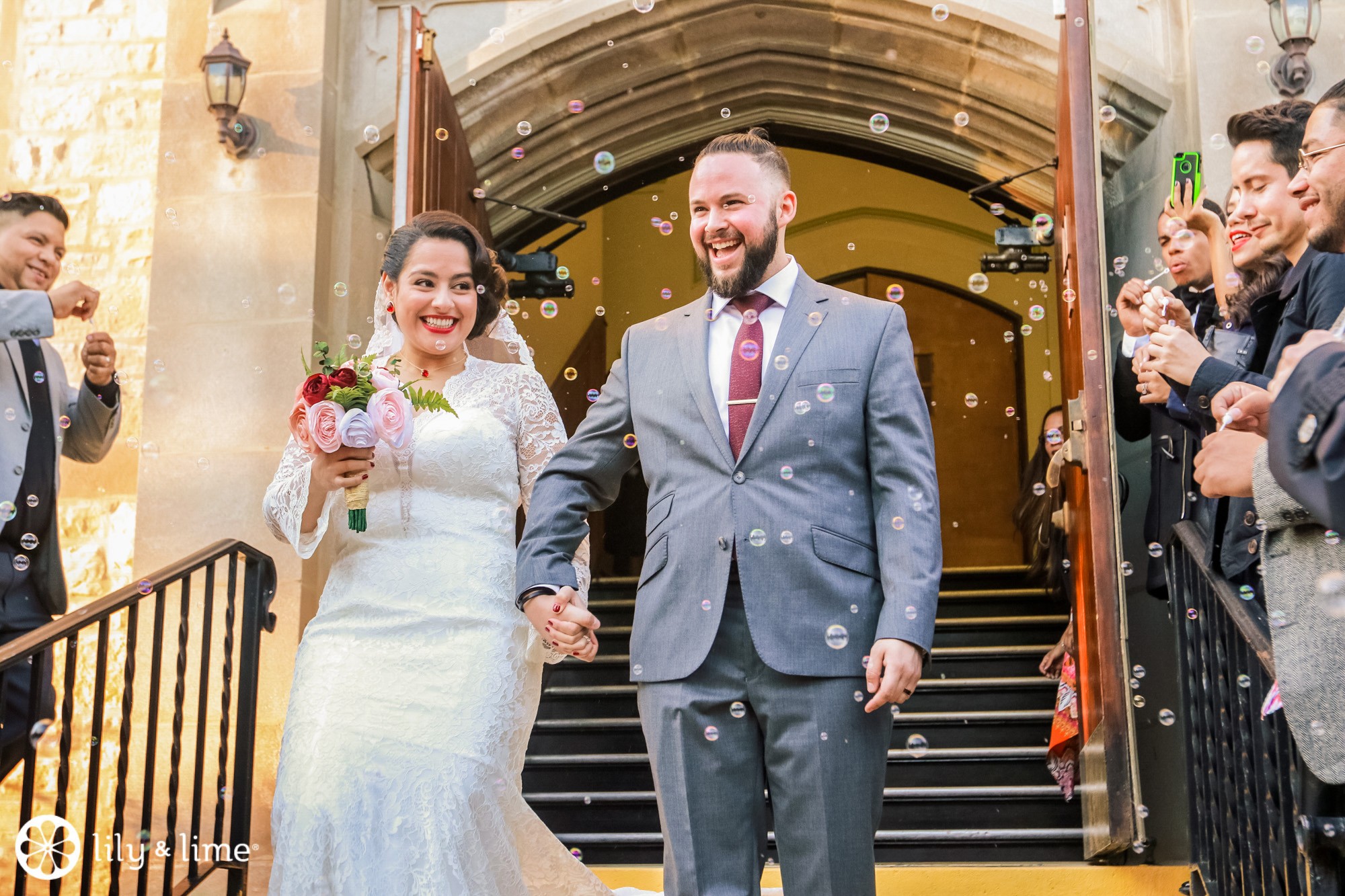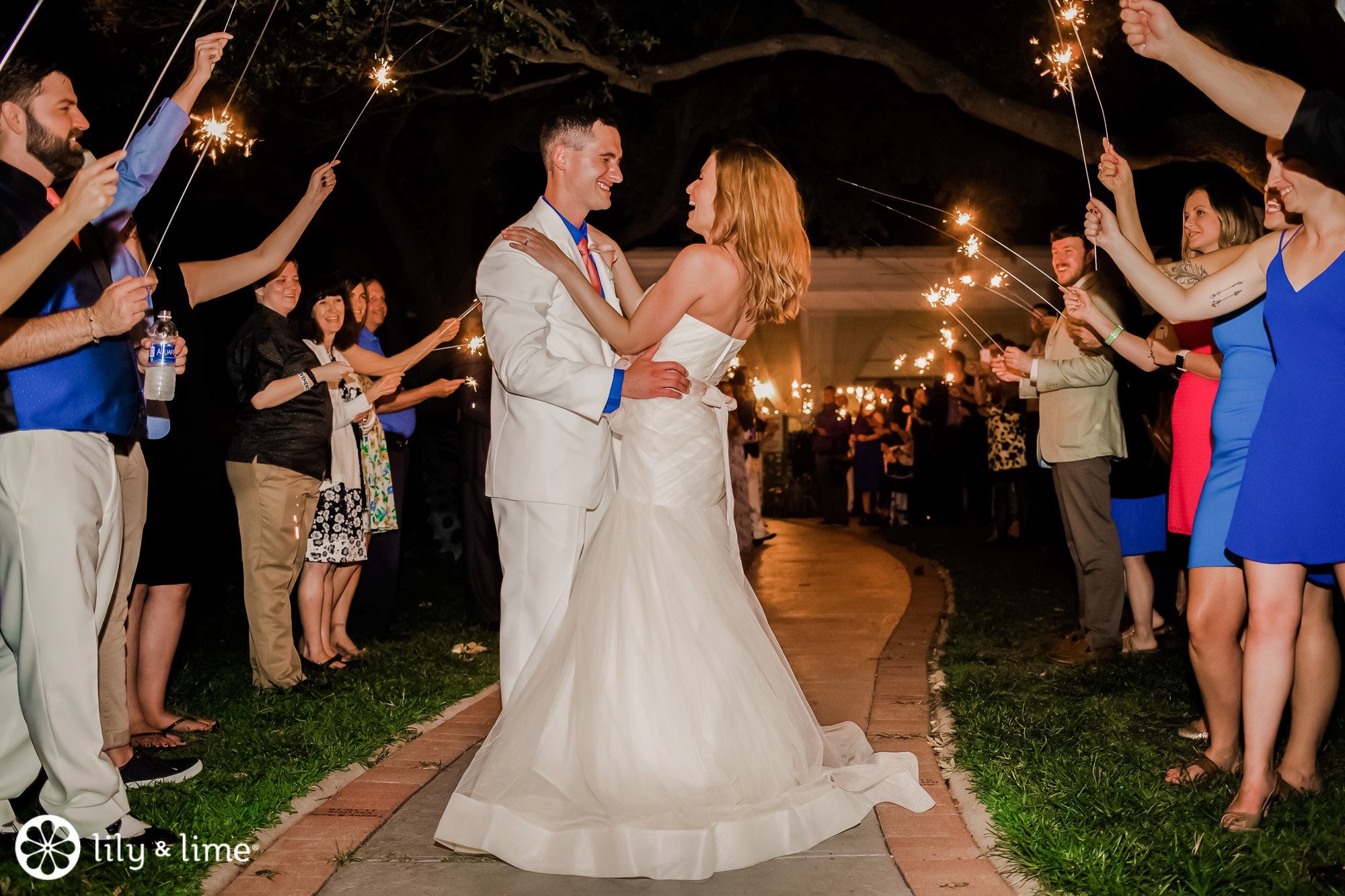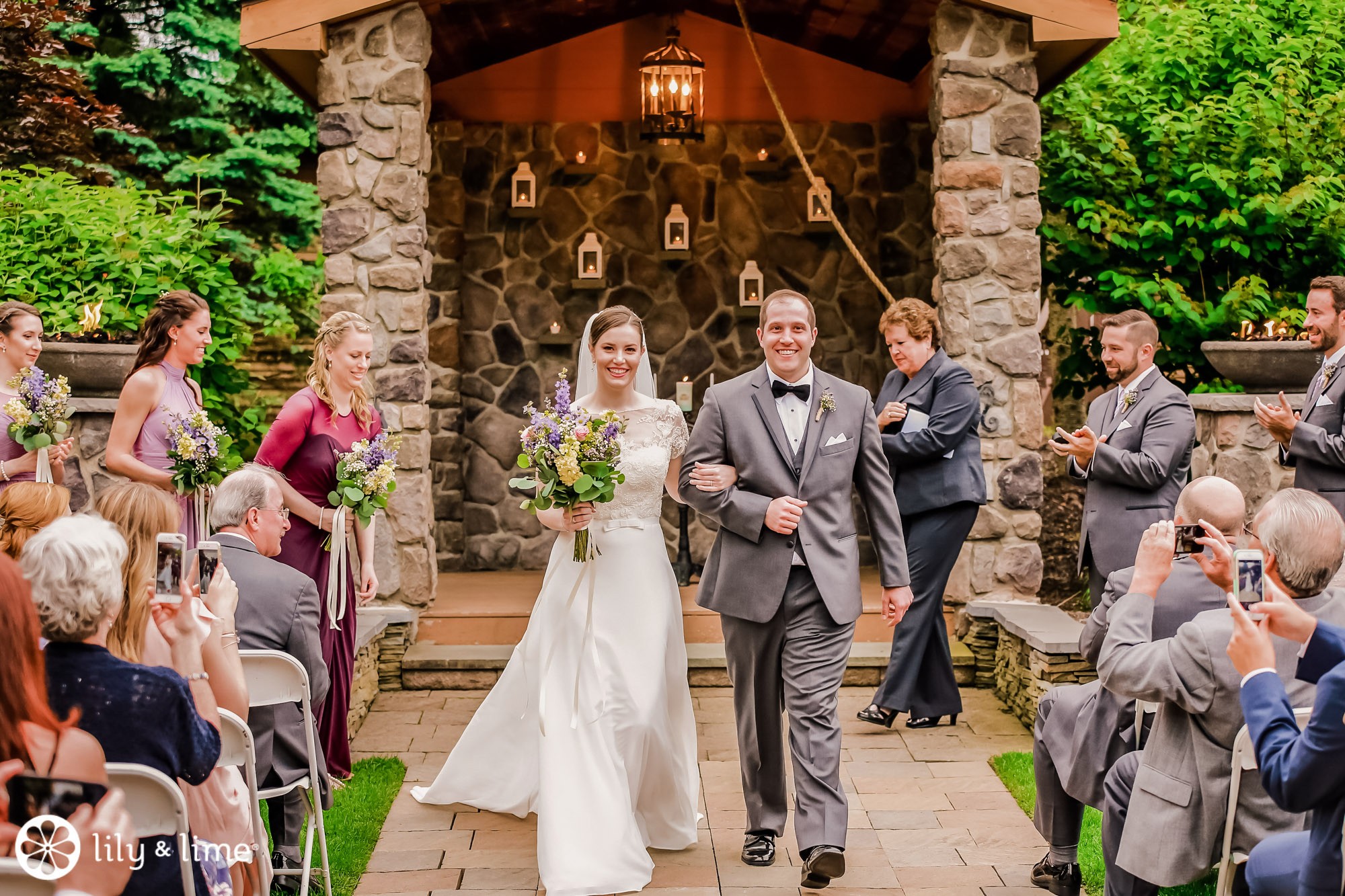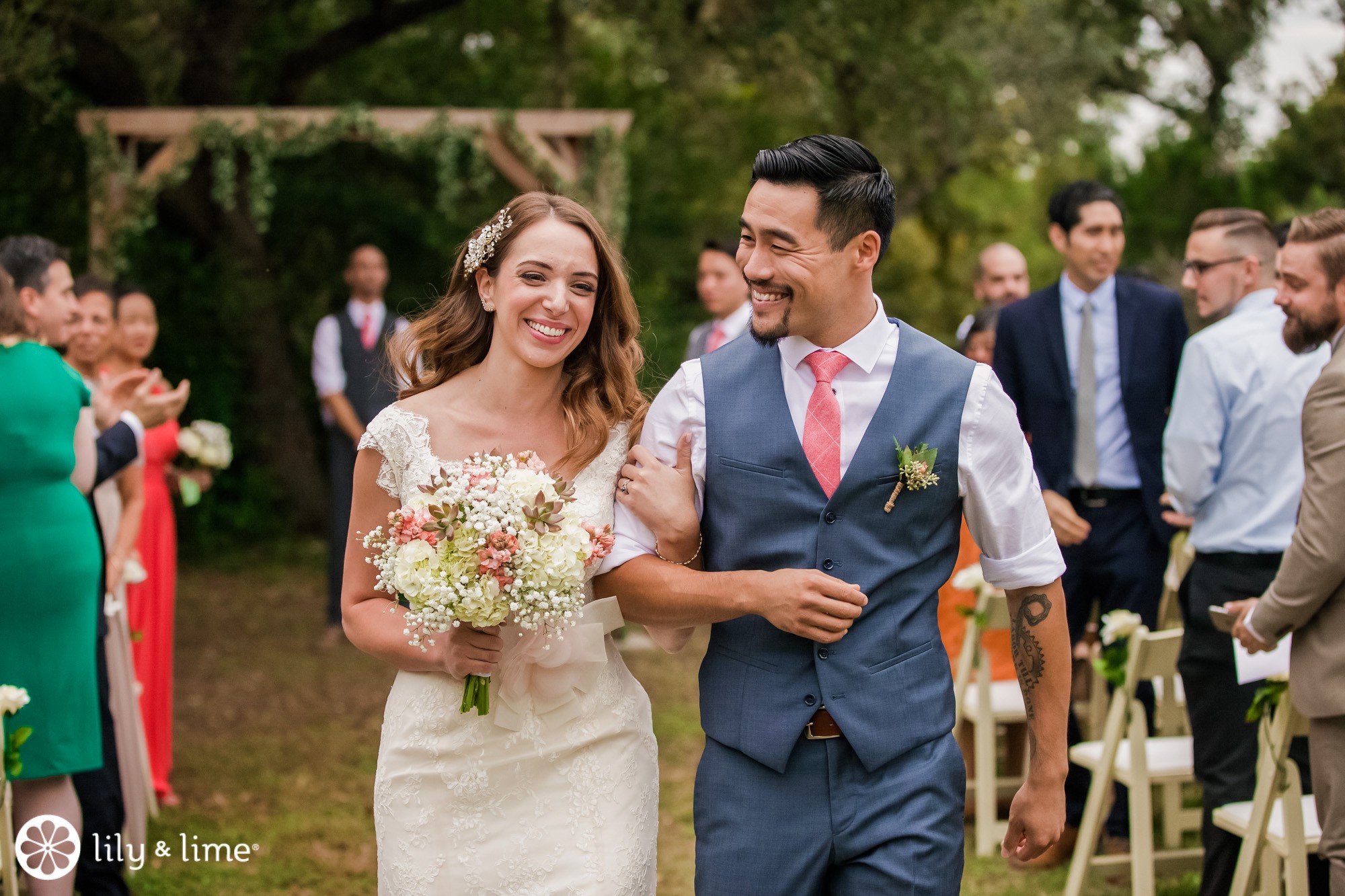 Making an exit can be just as much fun— and just as memorable— as how you make your entrance. Many couples choose to exit their wedding in an imaginative way. Some opt for the hazy glow of a sparkler send-off while others exit through a vibrant party tunnel, and this is an amazing photo opportunity for us. Today, we're dedicating a post entirely to some of our favorite wedding exit moments as inspiration for our future brides and grooms.
What's in an exit? The best part about a wedding exit is that you get two! Here's some of our favorite photo inspiration as we've seen couples exit their ceremony or reception together.
All Smiles
The moment that couples walk back down the aisle at the end of the ceremony is one of our favorite parts of the day. We love to see the exuberance on the couple's faces. It's one of the moments when a wedding photographer always gets to see the genuine emotion and joy the couple is experiencing. This photo is priceless, even if you don't add anything extra. But you may want to add confetti or bubbles to add a little something special.
Tunnel of Love
Having your guests or your wedding party make a tunnel is a fun way to capture the end of your wedding for your wedding photographer. The wedding party bridged to make a tunnel for the newlyweds is cute and the excitement and playfulness shows in the photos.
With Sparkle(r)
This one is always a favorite. It captures the enchantment of childhood (remember when you were first allowed to hold a sparkler?!), and it looks great in night photos. The amber glow gives the photo a look of electrified candlelight.
Going to the Chapel and… Making an Exit
For couples who have opted for a church ceremony, an exit on the steps is a fabulous photo moment. Take advantage of the structural drama of the church, and make your exit on the steps surrounded by family and friends.
Feeling Bubbly
Give your guests bubbles to blow as you exit. It's whimsical and a little something unexpected. Everyone loves bubbles! We love how they float up and frame photos.
Light as Air
Balloons are great props for your wedding photos. And you don't have to save the Mr. and Mrs. just for the reception décor. Take a few photo ops with these on-theme balloons after the ceremony or during the reception.
With a Little Color
Confetti or streamers are so festive and dynamic in photos. We love the bright colors and the vibrancy. Plus, it's always fun to watch the guests get into throwing confetti!
The "Just Married" Gesture
Did you know there's a specific pose that a lot of couples make after tying the knot? After photographing countless weddings, we can confirm that the "just married" gesture exists. So in love and happy, couples will often throw their arm up in jubilance and joy. The triumphant gesture is perfectly captured in wedding photos.
Keeping Tradition
Jumping the broom or breaking a glass are just a couple of traditions to end a wedding ceremony. We love to see couples embrace traditions that are important to their families and show their heritage.
For more wedding inspiration, you can check out the rest of the blog!