The wedding starts long before you make your way down the aisle. And, of course, you'll want to capture those moments as you document your magical day.

To be sure no detail gets left behind, here are some "getting ready" images you want your Lily & Lime wedding photographer to capture:
1. The gown
You spent a lot of time shopping for the perfect wedding dress. Taking one last look before putting into highlights the transformative step from everyday beauty to blushing bride.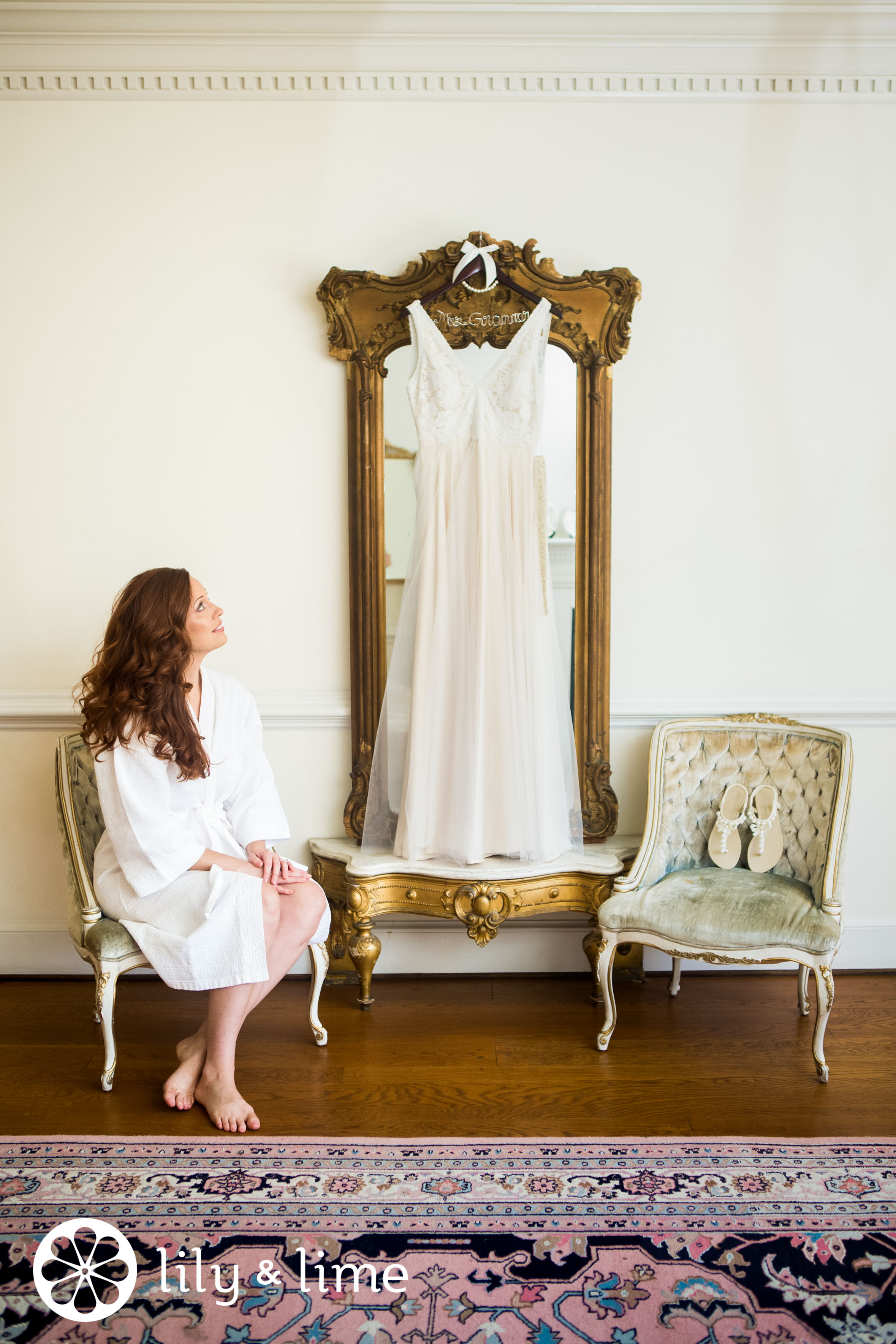 2. The bridesmaids
Photos with the bridesmaids is always a crowd favorite. Be sure your photographer captures those unforgettable moments with you and your best gals!


3. The letter
Are you and your soon-to-be-spouse exchanging a few written words before tying the knot? Be it on a piece of paper or on the bottom of your shoe, this moment is a must have!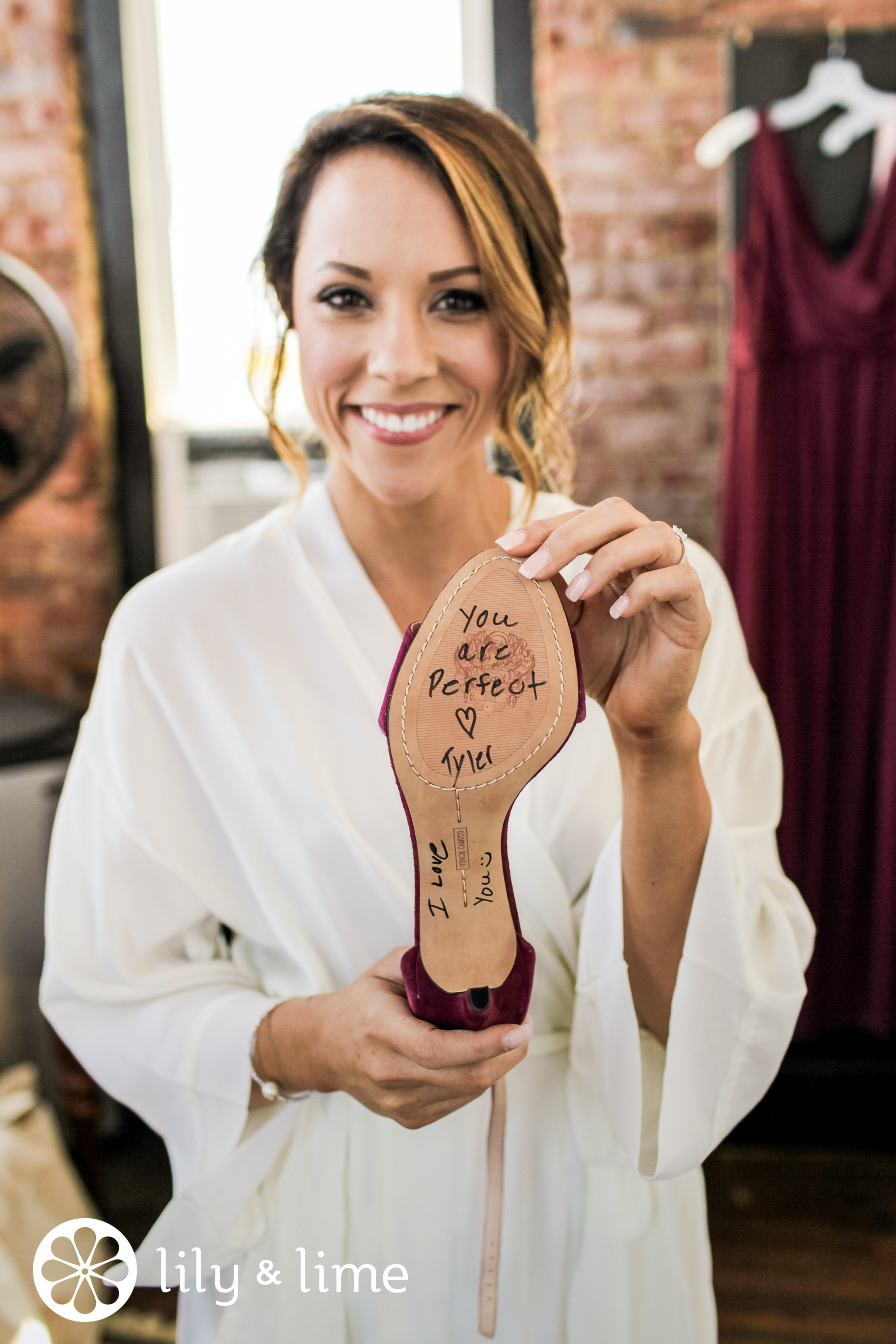 We give the groom an A+ for his creativity on this one!

4. The mother-daughter moment
No matter your age, mom's help is always appreciated. Ask your photographer to snap a few shots of your mom helping you get ready - like helping you into your wedding dress. The intimacy of this moment is truly special - you'll want to remember it forever.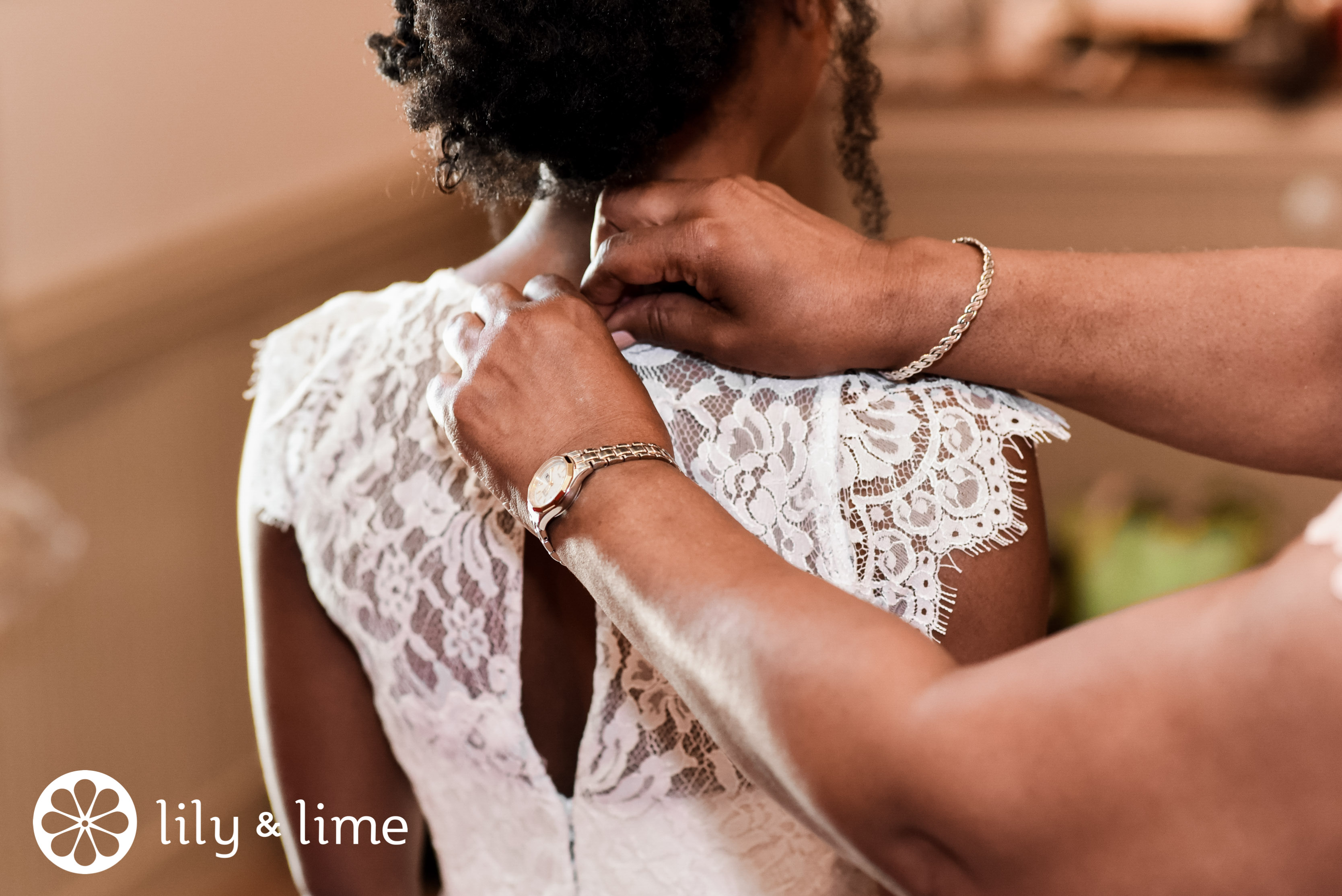 5. The infamous bridal portrait
There's nothing like a gorgeous solo portrait on your wedding day! Whether it's a candid shot of you laughing or a detailed shot of you admiring your jewels, these stunning images are a must-have.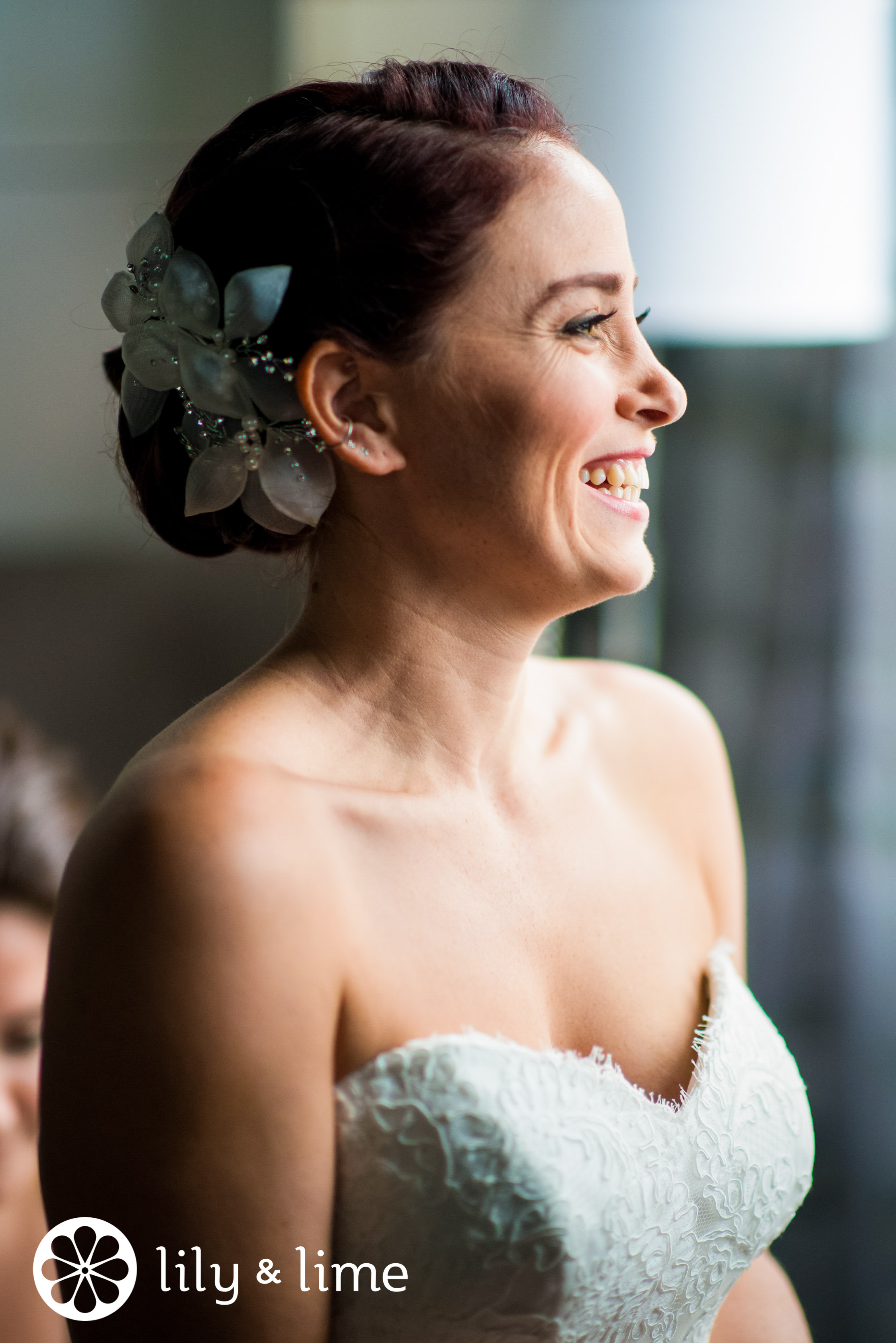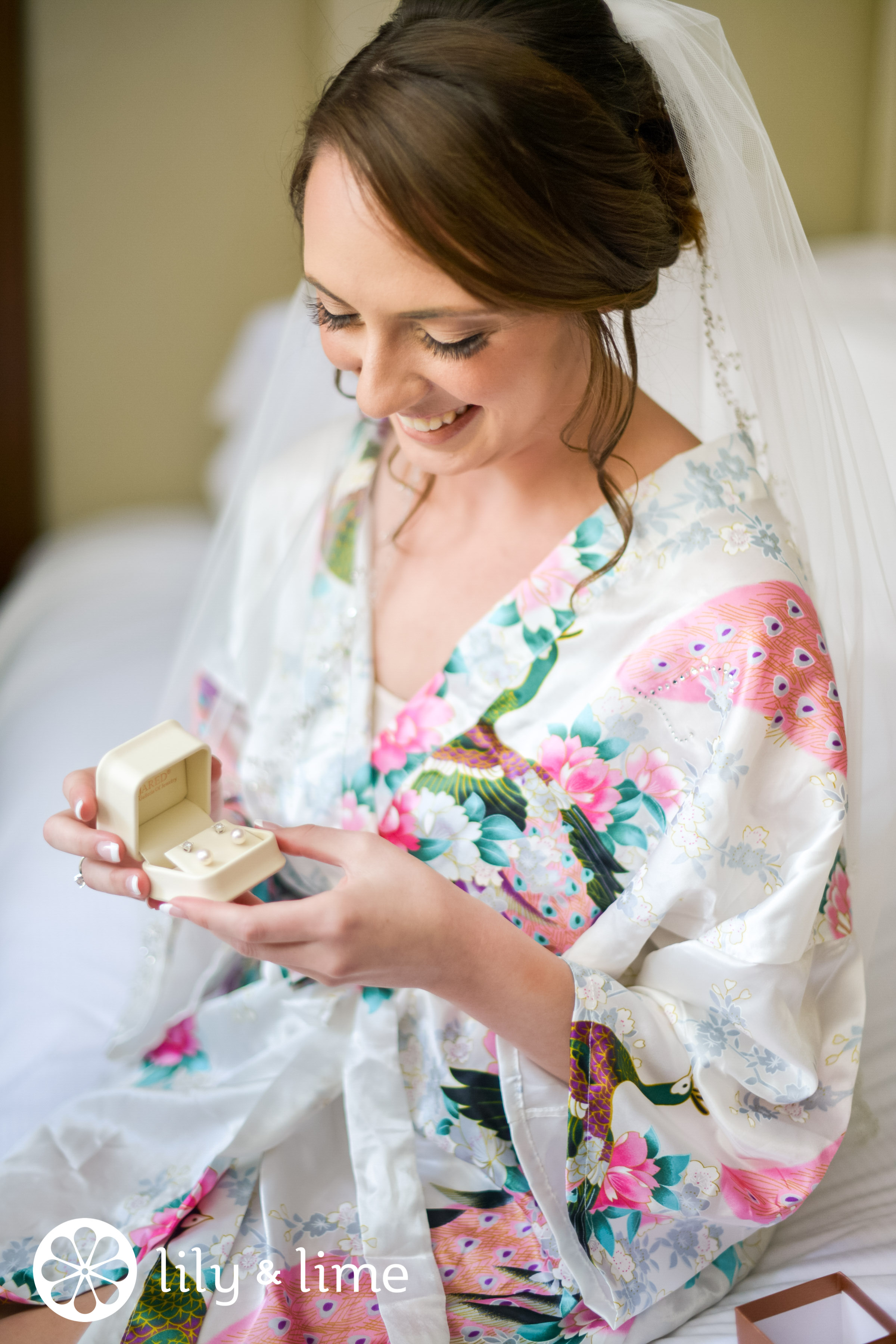 6. The finishing touches
Detailed shots of the finishing touches - slipping on your sparkly shoes and fastening your earrings - are a great way to highlight your gorgeous bridal accessories, showing off your unique wedding style.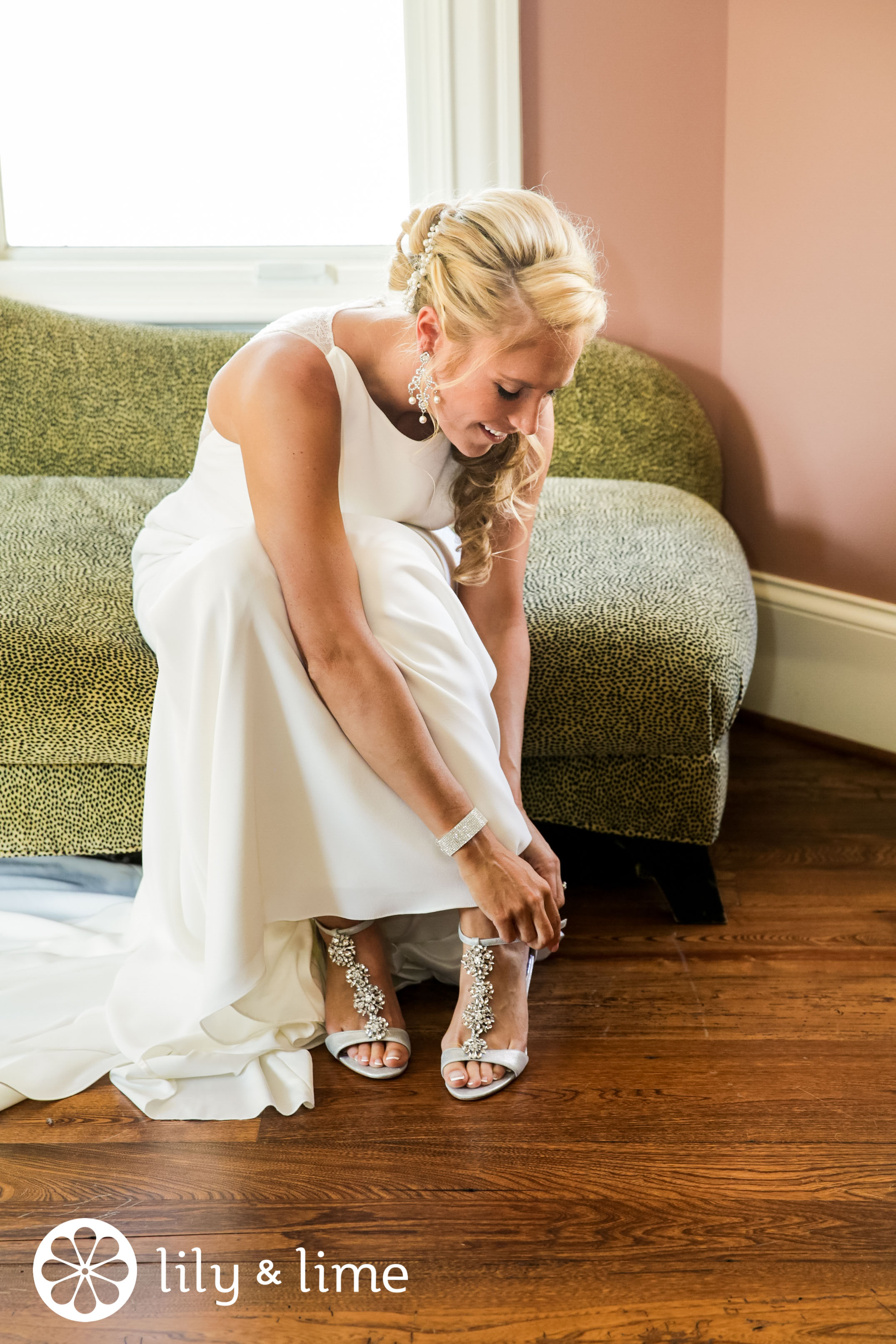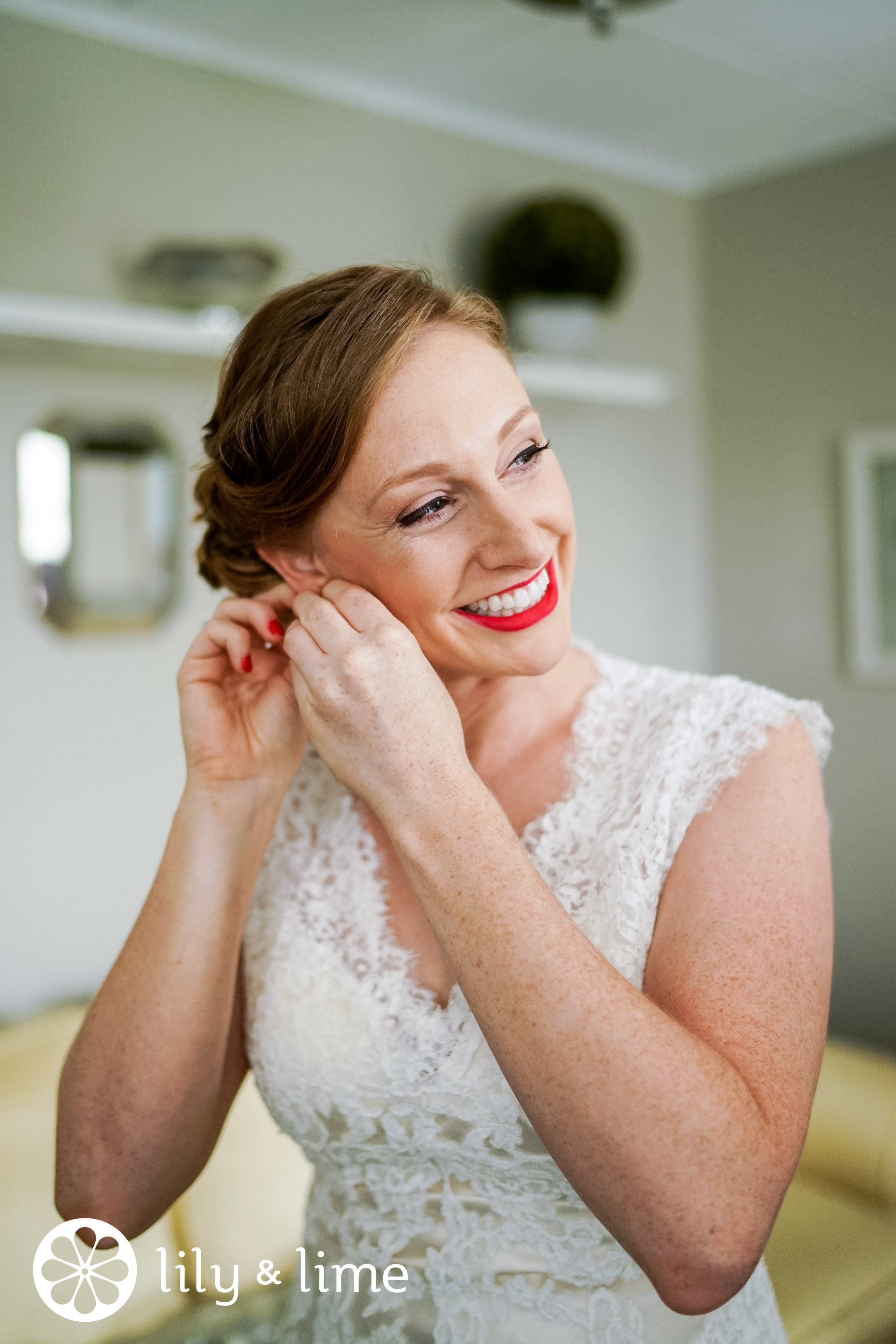 Tip: Consider hiring an associate photographer! While one photographer captures you getting ready, the associate can keep a lens on your beloved. This is the perfect way to make sure your entire love story is captured.

Looking for more real-life wedding inspiration? We've got you covered.