Super-Romantic Date Night Ideas for Engaged Couples
April, 28 2020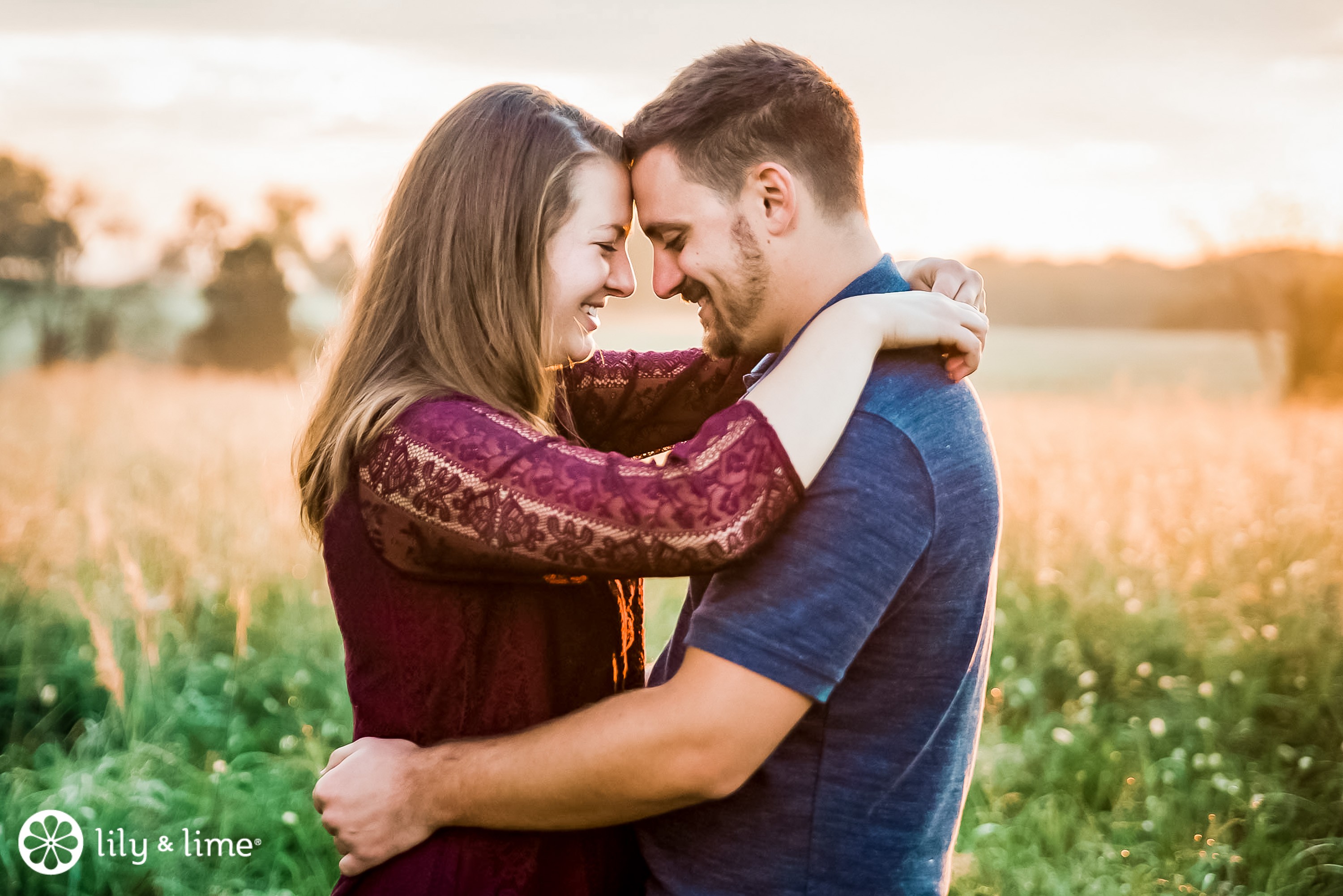 Quarantined in the confinement of your house, like everyone else right now? If you and your partner don't live together, we totally understand how tough it is to show your love for each other. The hug that you get from your loved one in person cannot be compared to their actual hugs and kisses! The desire to constantly be together as you two spend days and nights apart. And considering the coronavirus pandemic, nothing much can be done about it. On the other hand, if you and your partner stay together, chances are, you might be getting too much of each other! Although it brings the joy of sharing and doing everything together, all the time, it sure can squeeze out the romance from your lives. Whether you live together or are long-distance, a bit of a romance can definitely make a world of a difference during this time.
Once in a while, a romantic date night is all that your heart and soul want. And romance is not just about physical proximity. Understanding the other person's mind is a different kind of intimacy! To maintain that zing in your love story and add a spice of romance, we have brought to you a list of various activities that you both could do together for a romantic date night-in! Read on to know more.
If you are not living together
Netflix Party
Move over Netflix and chill, we've got you the next big thing for a romantic date night if you and your soulmate are apart - Netflix Party. This Netflix extension allows you and your partner (and friends!) to enjoy the same movie together. And while doing so, you could see each other's expressions and exchange notes on the chat! So, it's like a virtual movie date!
Virtual museum tour
If you and your partner are history buffs and are missing the action, you could take a romantic virtual museum tour. For instance, the Guggenheim Museum can be toured virtually or you could visit the Louvre or the Metropolitan Museum of Art. All this, in the comfort of your own homes.
Browse through old photos albums
It's always a great feeling going down the memory lane of good times. Especially with your sweetheart. So set the candles, snuggle into your cozy blanket and get those photos out which have been engraved in your hearts forever! Browse through them together on a video call and experience a different side on emotional bonding on your date night.
Board Games
If you can't hug or snuggle together, why not include a little bit of fun into your date night. Let's churn romance out of everything possible! Indulge in a virtual board game with your partner and see the excitement taking over the air.
Cook together, well almost!
Do you know what's totally romantic while being apart? The feeling that you're still together, right next to each other. And the food is another thing that can weave that kinda magic! Have your partner cook the same meal as yours and sit down to relish it together, virtually. It's like nothing can stop you guys from feeling together!
Surprise Delivery
Play a little game with your partner and have your favorite foods delivered to your doorsteps. Or you could improvise it and surprise your partner with their favorite dish delivered to them. Now watch each other, live, as you both relish the romantic surprise!
Those 36 questions!
Well, this one is one of the most popular ways to get to know the other person in-depth. The 36 Questions that lead to love is a great way to spend a memorable romantic date together.
Online Workout
It's all about the endorphins! Take up an online workout session together and feel the difference. The happy hormones released after a workout, done together, give you a different kind of high and keep you going through these tough times apart.
If you live together
Dressy Dining, for a change
So by now, you both are used to seeing each other in your pajamas throughout the day. Okay, we understand that nothing beats the sight of your loved one feeling their most comfortable self in front of you. But, it does get boring and monotonous, right? And most of you must be longing to go out for a nice romantic date! But, as you spend your entire time at home it sure would be a great idea to spice things up a little bit. Consider dressing up for your baby and have him dress up too. Then treat yourself to an elegantly laid-out array of scrumptious dishes (although let's not forget, you would have to do the dishes!), drinks and dine in the romantic ambiance lit by candles. Who says you can't have a romantic night in?
Strike a double date
To add a little more excitement to your date, you could virtually include another couple and have a double date. You could dine together or have a game night. Double the people, double the fun!
Online Activities
There are various things you can do together, while staying at home, such as online workout classes, online dance sessions or maybe some DIY projects.
Cook together
How about baking cookies together? Or getting exotic ingredients from the nearby store and making a dish as fancy as you can? You could even challenge each other to make a dish out of certain ingredients and see who wins! You see, good food equals good mood, and if the mood is good - romance is born!
Spa Night
Mmmmmm! That sound is the feeling of relaxation! And you could just turn up the heat by having a spa night, together! Treat yourselves to a nice warm bath, with lit candles and soft music around. You could put on some face masks for that authentic spa feel and simply relax together. You could follow all this by giving soothing massages to each other. And whoa! That's what you call when romance meets relaxation!
That Romantic Picnicky Feel
If you have a yard or a balcony, perfect, and if you don't - make some space in your living room. Well, either way, spread out a rug or a blanket and treat yourselves to a picnic, well within the confinement of your home! Bring along a bottle of wine and glasses, a picnic basket (if you have one), finger foods, a Bluetooth speaker and maybe a board game to go with it! Absolutely Instagrammable!
Karaoke Night
Karaoke is fun! List your absolute favorites and sing them to your partner! Not only does it bring in the fun element in date, but it also adds romance to it. Music and feelings go hand-in-hand and karaoke becomes a super-duper idea to spend a musical night with your sweetheart!
Mission - Unpuzzle!
If you have a huge puzzle at home, then this is the perfect time to use it! As you and your partner get bored at home, solving a challenging puzzle can give you a little adrenaline rush! Take on a mission together - solving a complex puzzle and see how it bonds the two of you with threads of romance.
Under the Stars
This one is our absolute favorite! There is something about the quiet nights and starry skies that simply take our breath away! Nothing beats a romantic date night more than just being cuddled together under the stars. If you have a terrace, a yard or a balcony, we totally advise you to give it a try (if you still haven't!). Sit together under the stars, snuggled in a blanket, with a glass of wine in hand and romantic music playing in the background. You would want to do it every night! You could even amp it up with candles or a dinner under the stars. How about getting out that tent and setting it up in your yard for a romantic sleepover under the dark sky? For those who don't have an outdoor option, you could light up your living room with string lights and candles and feel the romance floating all over! Grab that GoPro if you've been waiting to use it as night time offers some of the most unique and Instagram-worthy shots.
These ways help you celebrate love amidst all this brouhaha. Where the monotony of daily routine or busyness of work from home can suck the romance out of your lives, these little activities can help you take a break. Let the romance never fizzle out!