Your big day is just around the corner. You'll look breathtaking in white, and he'll be spiffed up in a suit. The rest is in the details. So why not make your wedding-day attire your own?

It's a special day to express your love (and your personality)! This is where you can tweak the traditional dress code with accents that can be as simple, extravagant, or eclectic as you wish.

While there many ways to be creative, we've rounded up 5 classic (and easy) wedding attire details that make a big difference.
1. Something Embroidered, Something Blue
We all know the saying: "Something old, something new, something borrowed, something blue." Now it's the day to make that archetypal hue all about you with a blue stringed last name or your wedding date embroidered onto your dress. Or, try bonding blue scrapbook letters to the bottom of your wedding shoes!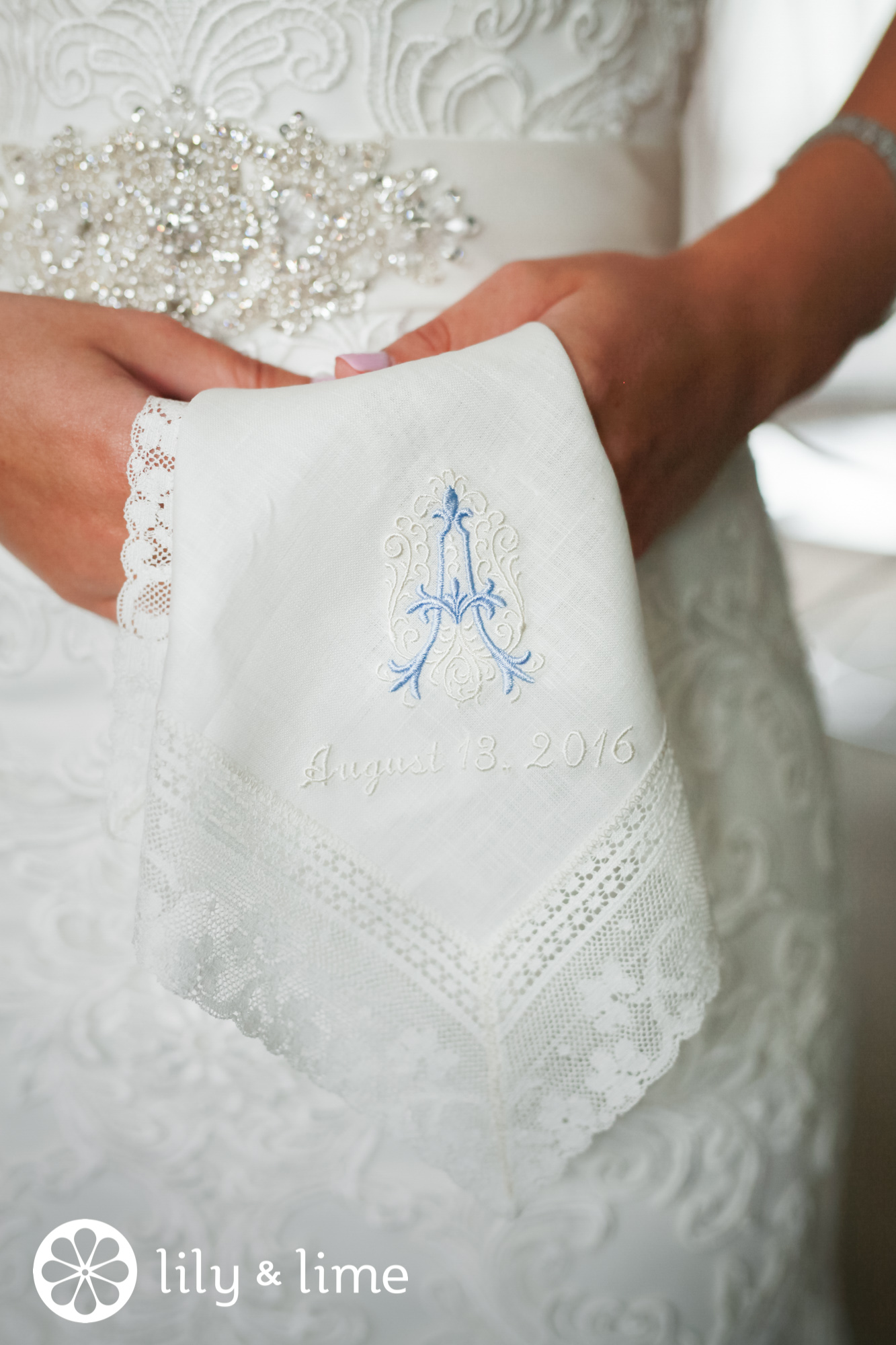 2. Stare-Worthy Lace Accents
Lacy accents can be knockout-unique with a few intricate touches. Try finding a train with romantic floral scrolls. Or take lace to the next level with a refined, sheer back adorned with delicate buttons.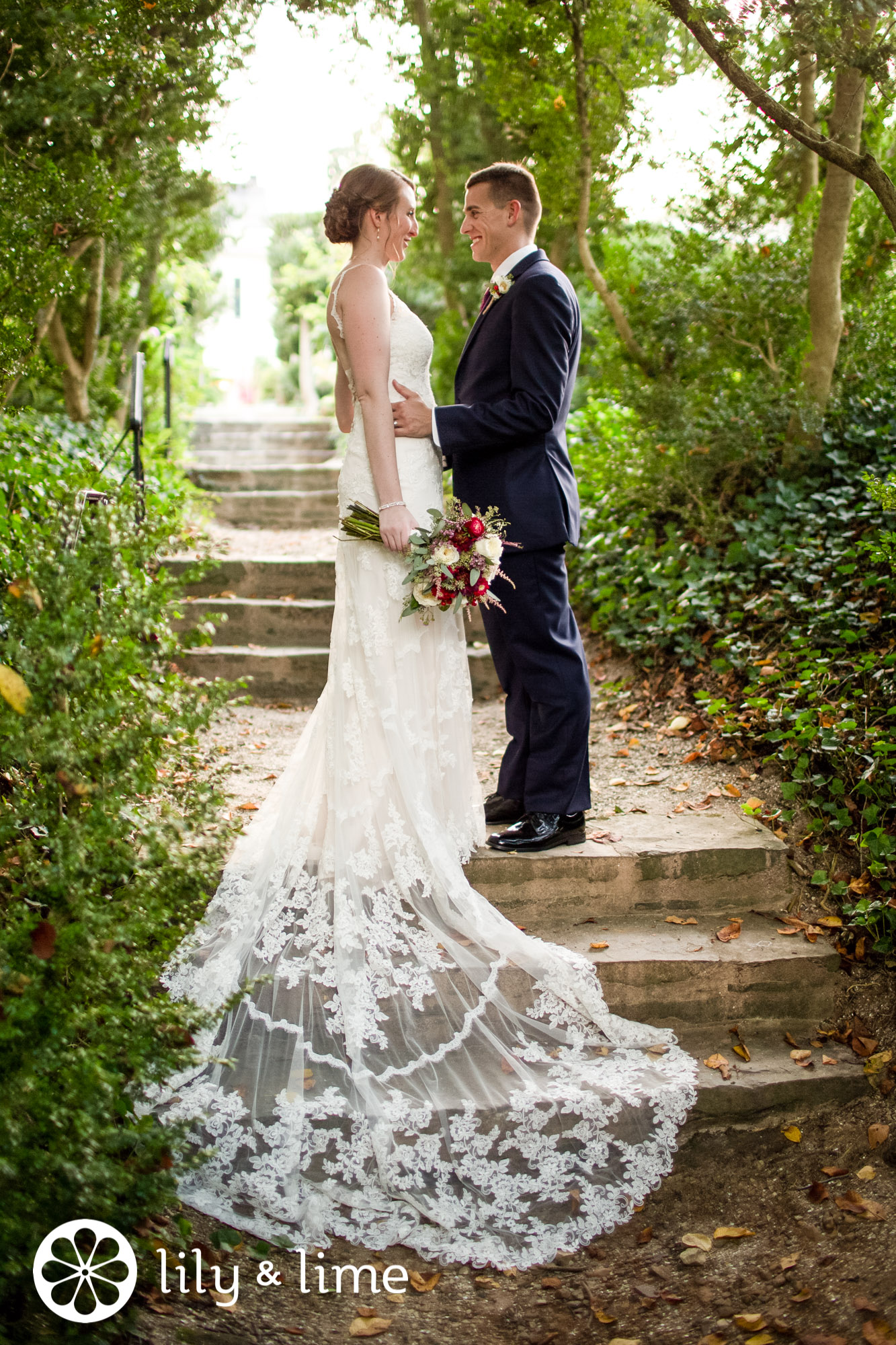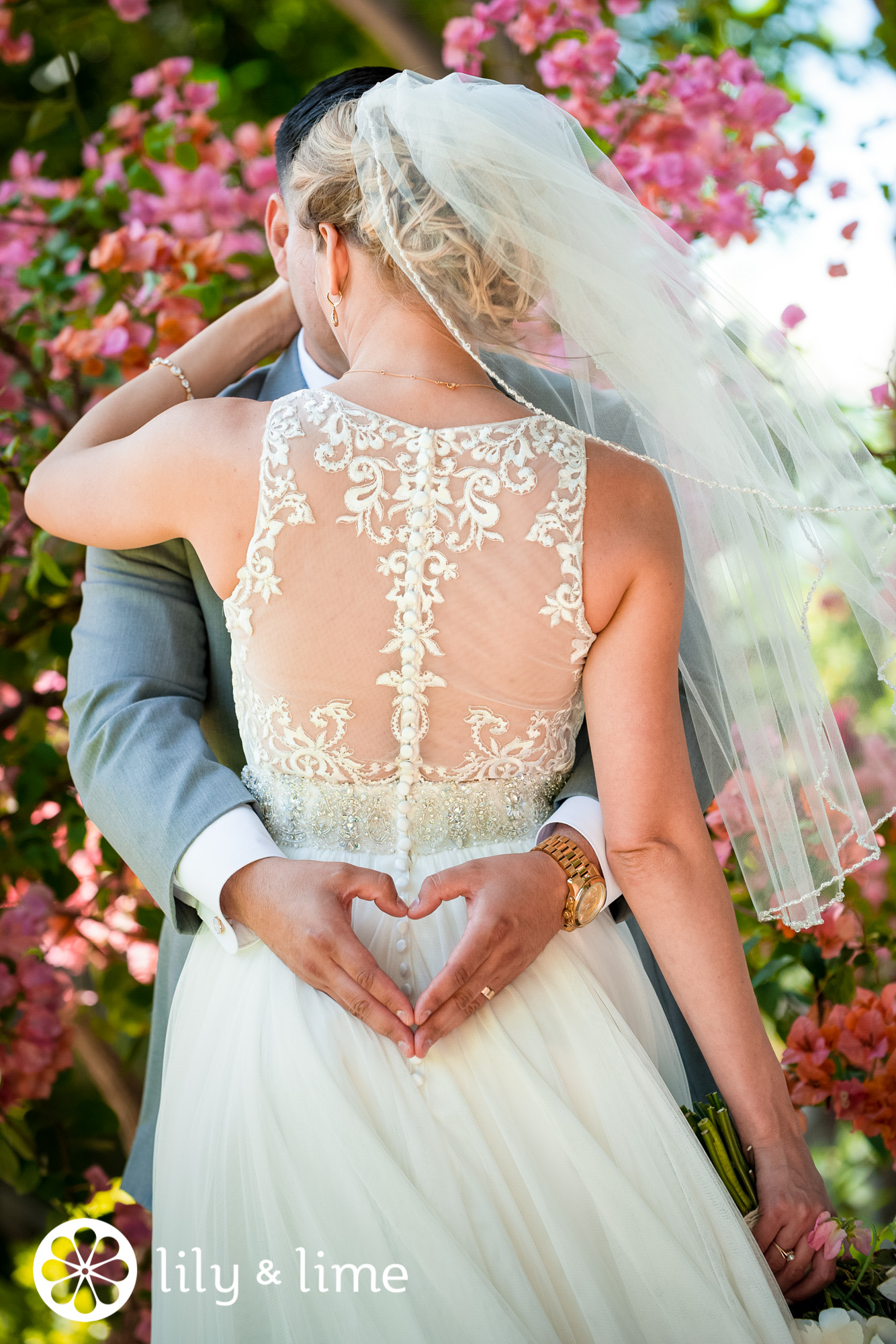 3. Dazzling Accessories
Match that twinkle in your eye with sparkly details on your wedding dress. Add your own glamour by slipping on a bejeweled belt around your waist.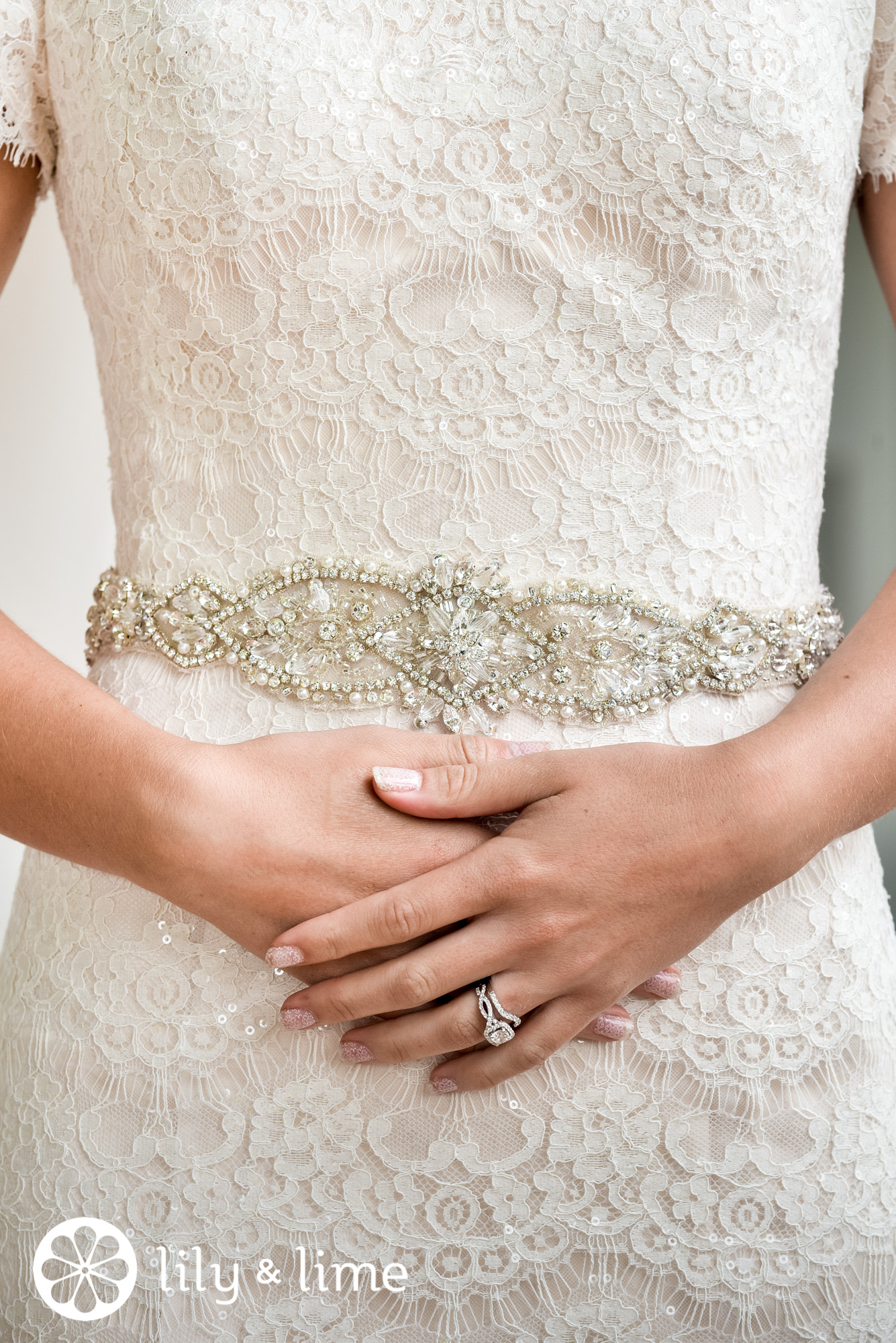 4. Statement Jewelry
Wedding jewelry is the easiest and most elegant way to show off your personal style. Choose anything from classic pearls and diamond studs to contemporary bracelet engraved with your new last name.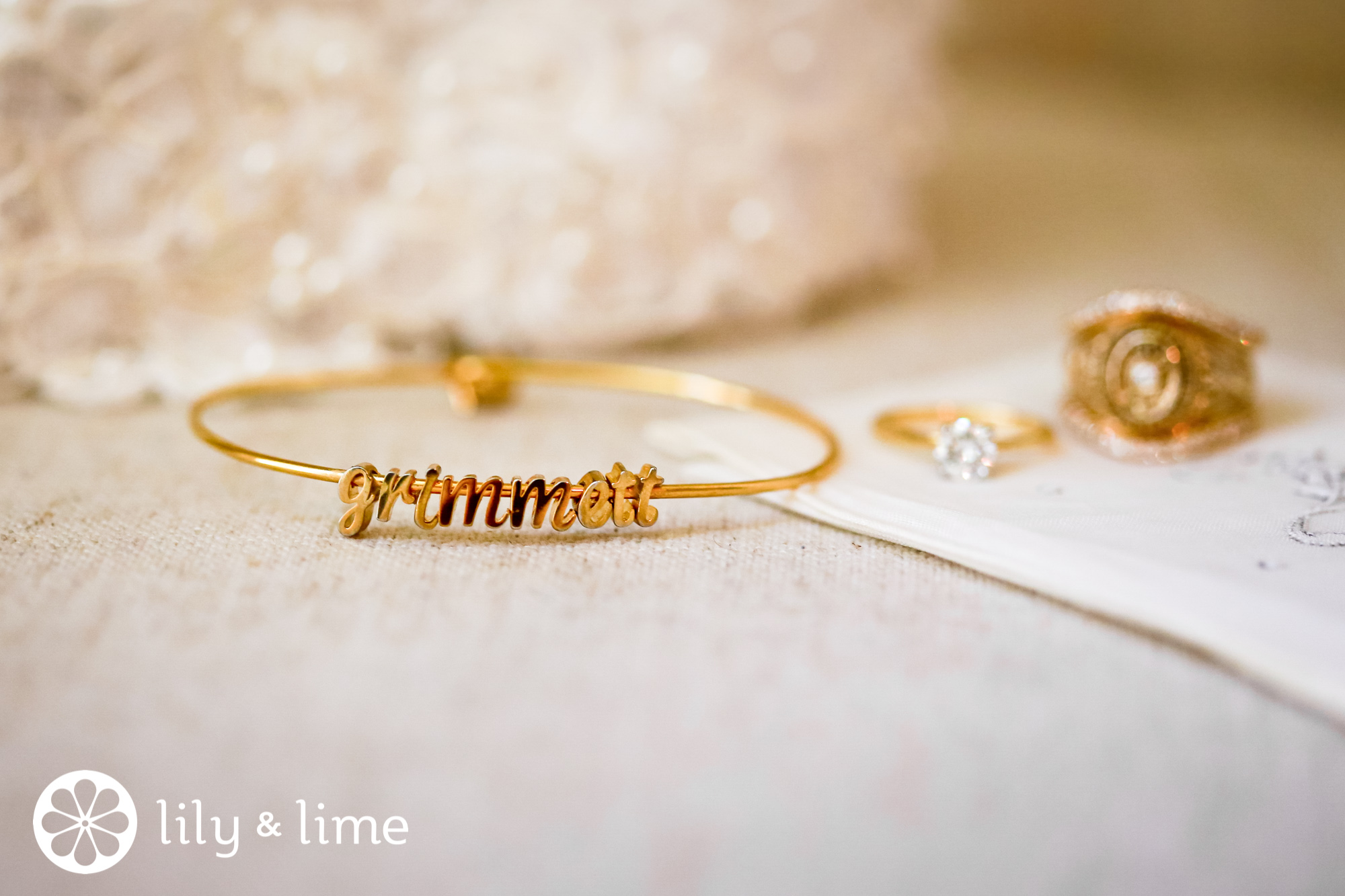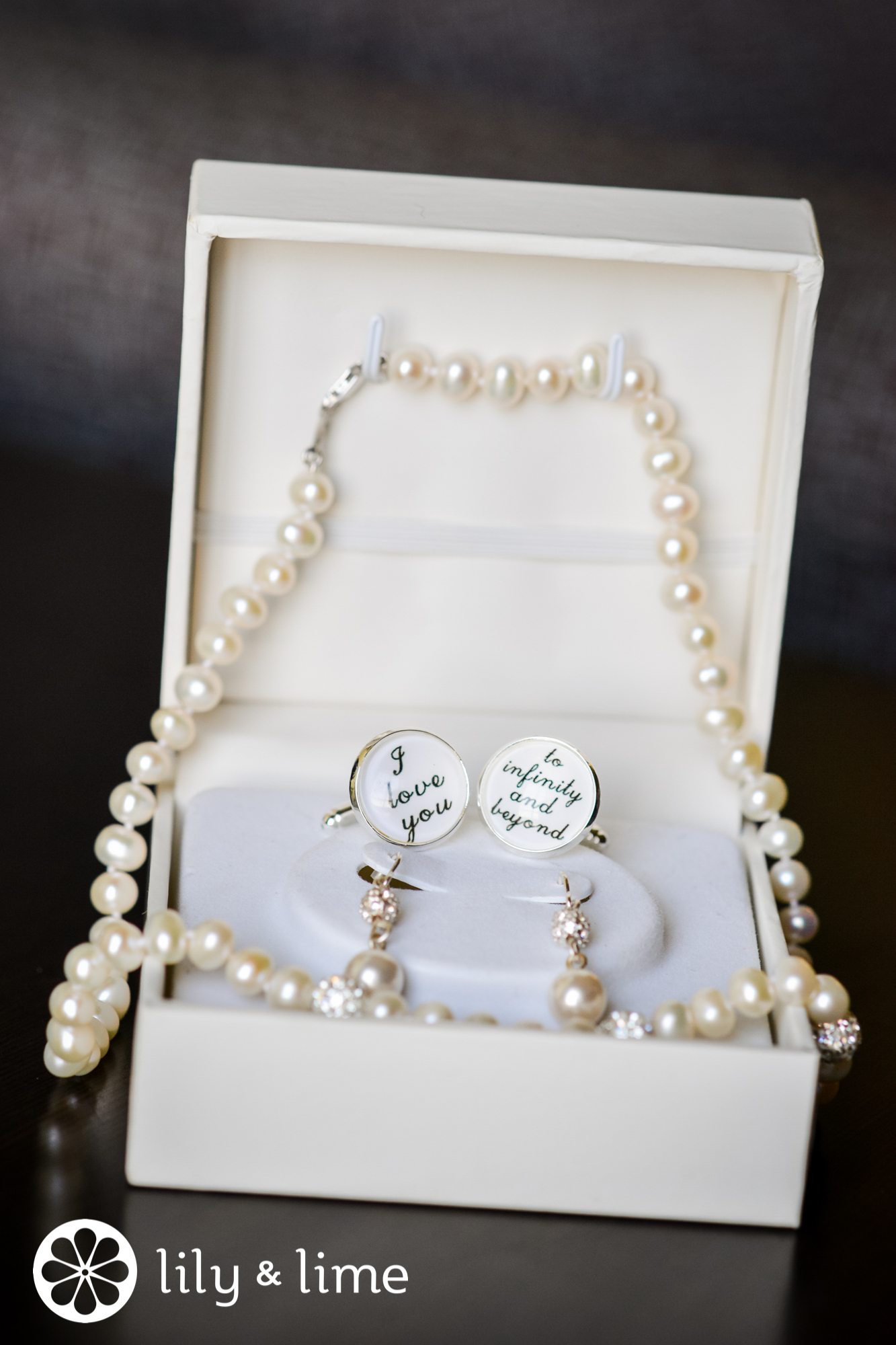 5. Signature Extras for Your Man
Hey, even guys love adding some personality to their look! Let your No. 1 man lend his signature humor to the day with customized socks with a funny saying. Or, let him sport custom cufflinks with touching quotes or even Captain America themed! After all, he is your Superhero.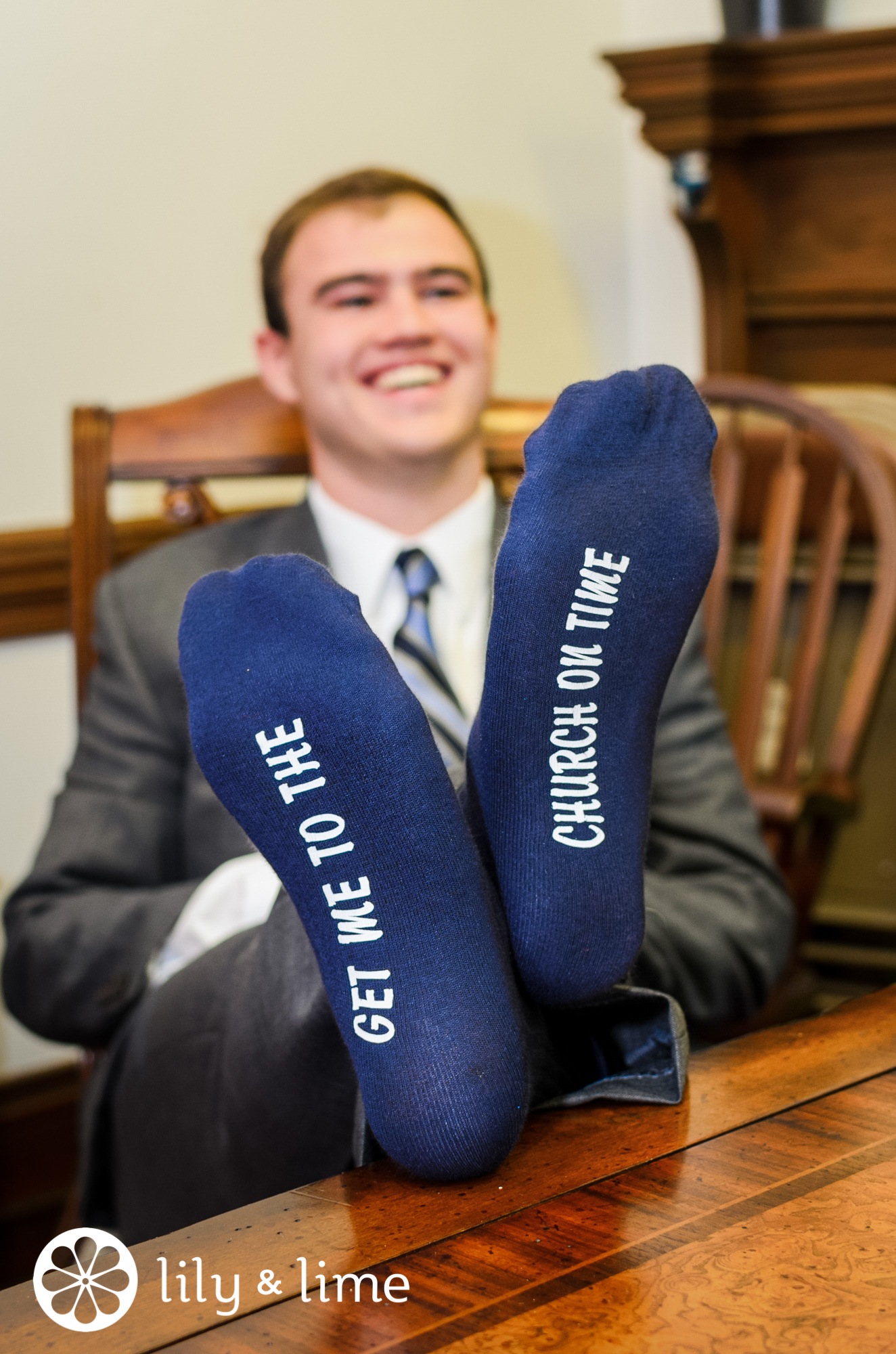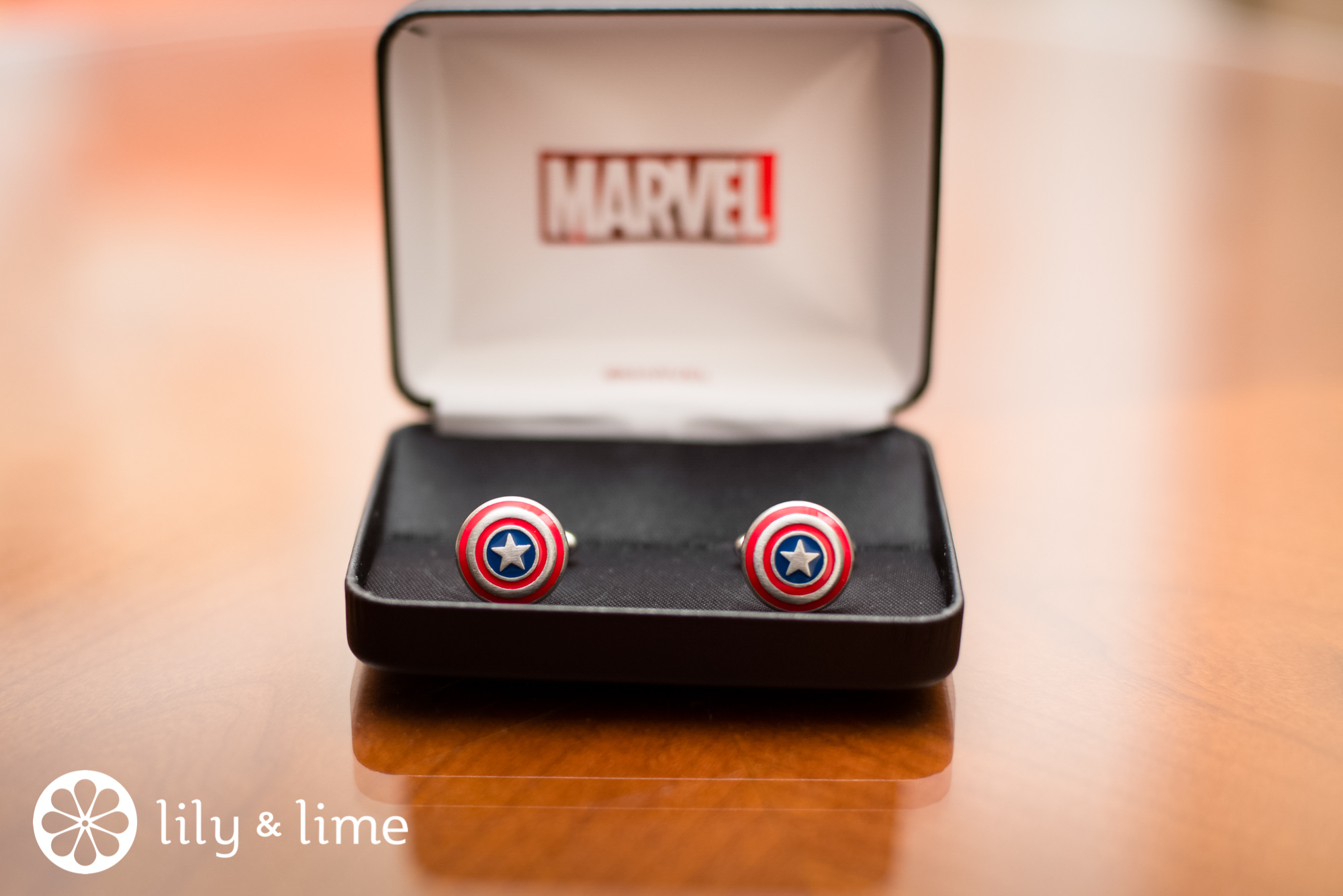 Most importantly, don't forget to tell you wedding photographer to zoom in on all these details! Can't get enough of these wedding-day details? Head to our Instagram or Pinterest for more inspiration.