7 Killer Groom and Groomsmen Looks for Outdoor Weddings
August, 28 2018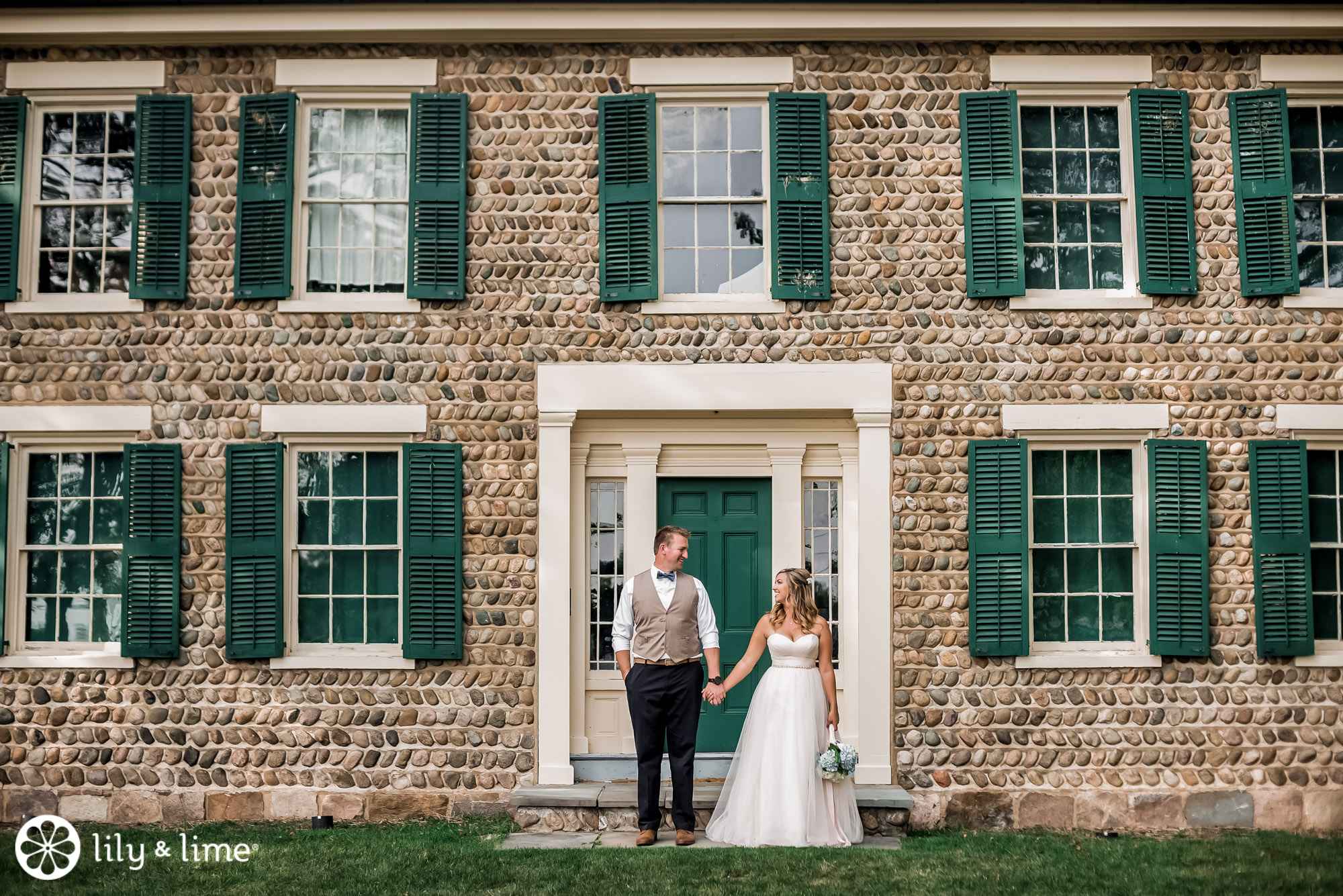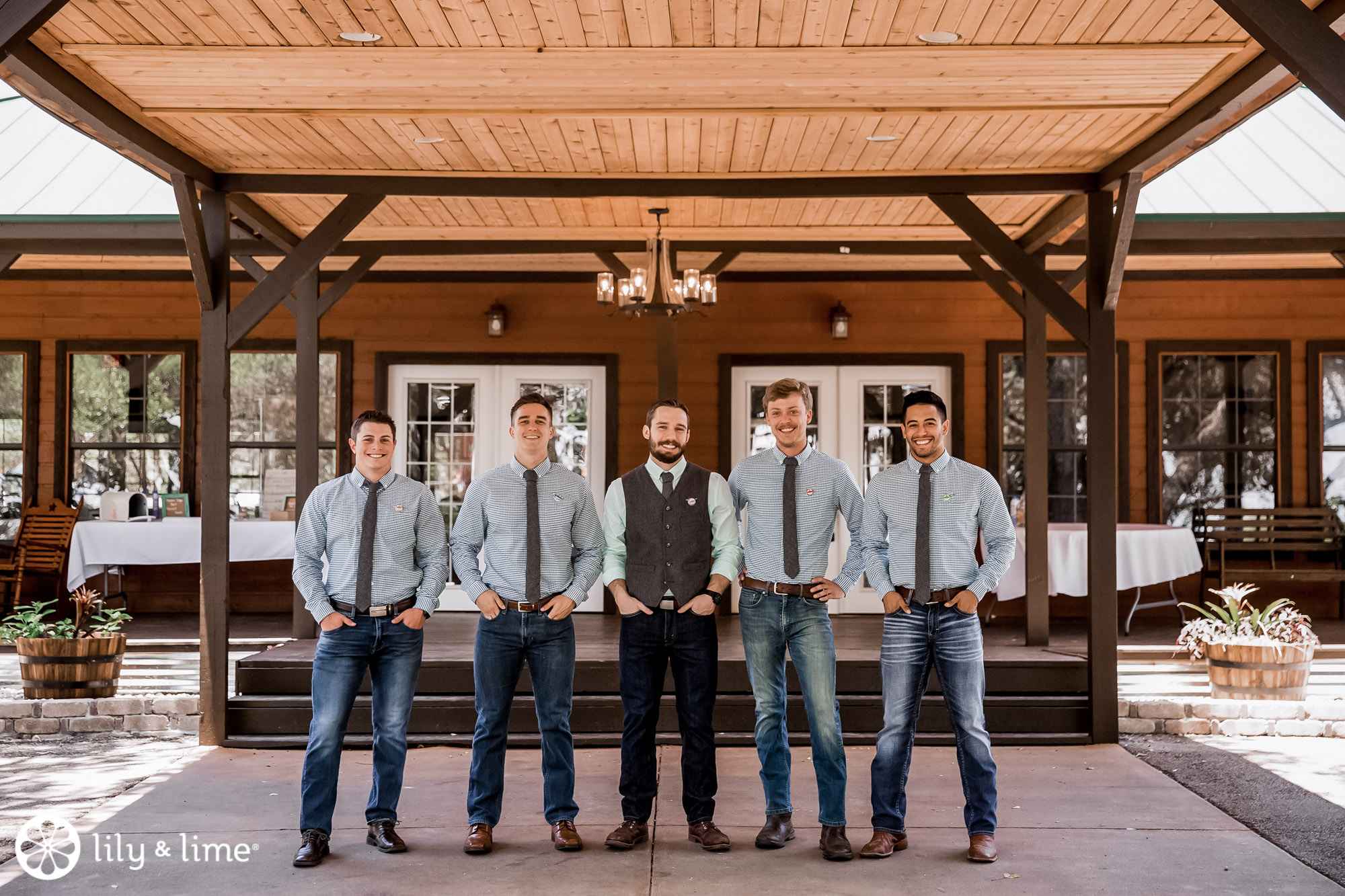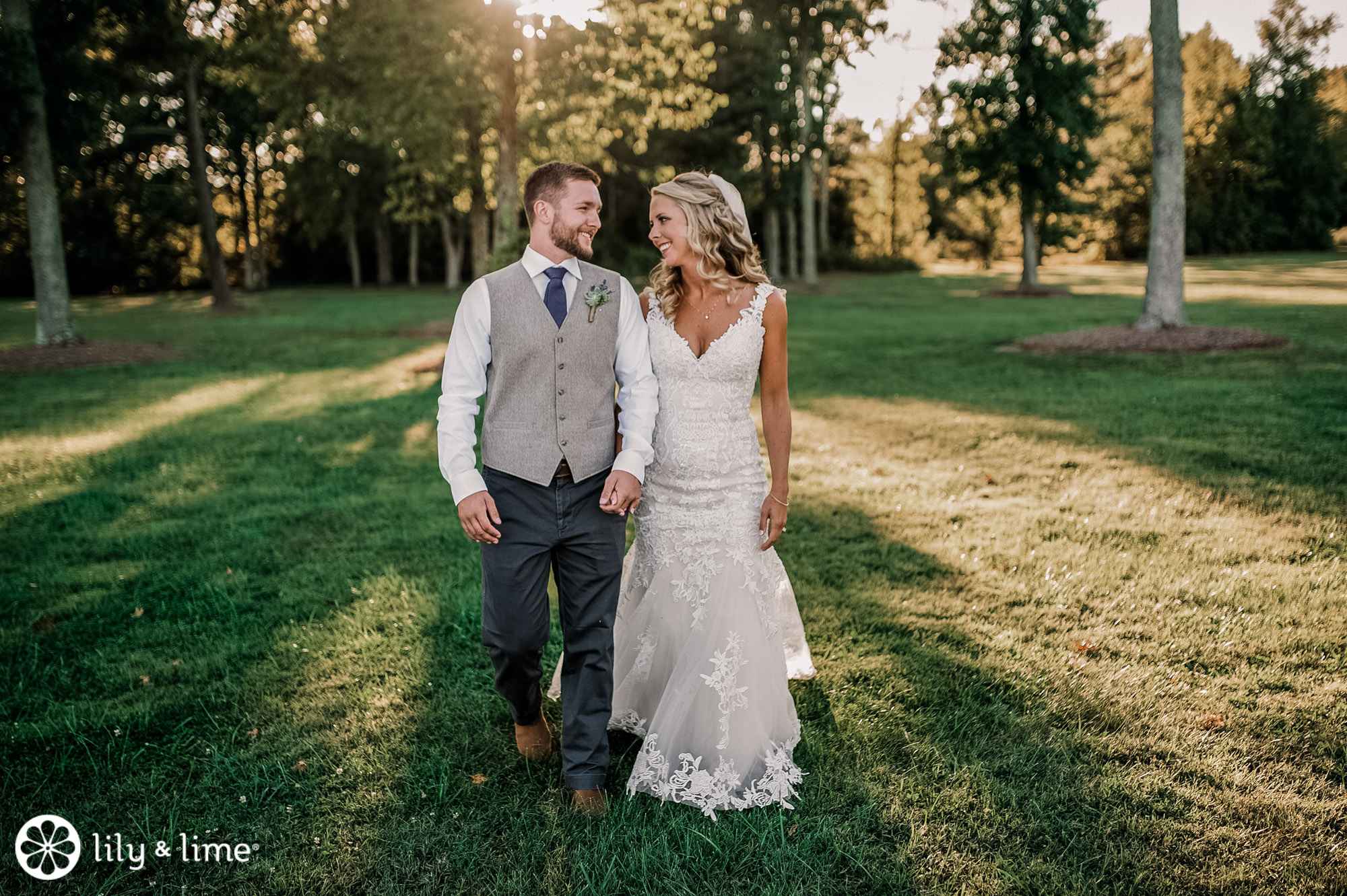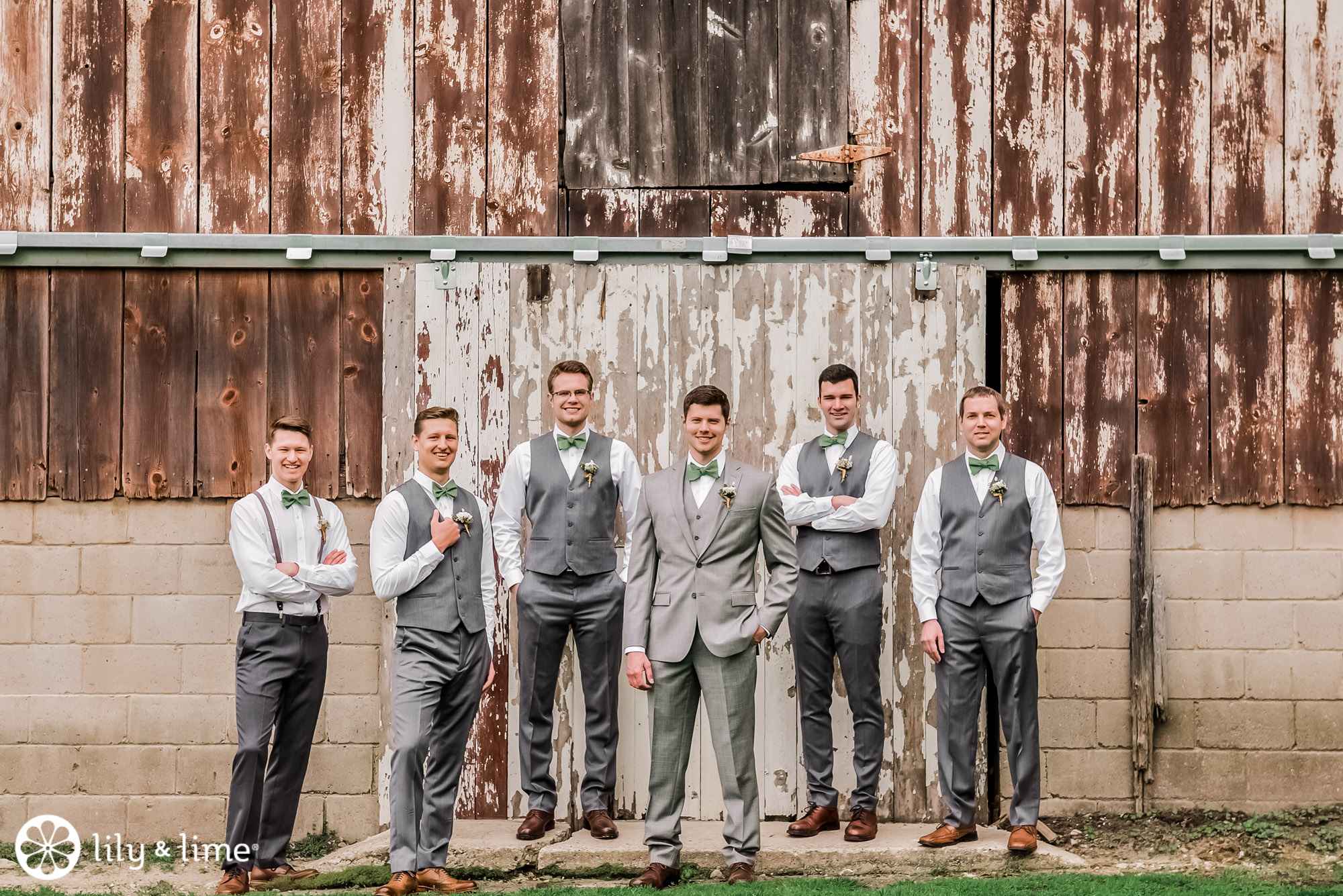 We think of summer as the peak time for heat, but temperatures can soar from late spring to early fall. To keep the guys comfortable and looking sharp for your outside wedding, we've put together some of our favorite warm-weather looks for the groom and groomsmen.
A traditional suit looks sharp and classic, but it can act as the groom's (or groomsmen's) own personal sweat lodge. To help them stay comfortable (and make sure they end up looking fresh in your wedding photography), these are our favorite tweaks for wedding menswear.
1. The groom and groomsmen can go sans jacket. A crisp shirt with a tie is a handsome, dressed up option.
2. The groom can be formal and wear a jacket, while the groomsmen can go without. This is great if you want a more formal look for your wedding portraits with your spouse, and it gives the groom some day-of distinction. He can always join the groomsmen and go jacket-less after the ceremony or once he hits the dance floor.
3. Have the groomsmen rock suspenders, bowties, and boutonnieres for a look that adds personality without the layers. We love the way that this option adds a little formality without the jacket.
4. Still craving that jacket look? What about a vest as an alternative? Vests are a lightweight option but still look buttoned up and polished for the day. For some extra old-world flair, you can call the vest a waistcoat, and voila, the guys have a vintage look. Pin on a boutonniere, and they'll be all set.
5. Choose a light colored suit to help them beat the heat. White, light grey, light brown, and cream are all excellent options. These colors are cooler under the hot sun, and they exude a relaxed, summer vibe. Light colored suits can also be found in summer fabrics, like linen, to help the men stay feeling cool. If you do opt for linen, one thing to remember is that is wrinkles easily, so the groom may want to wait until right before the ceremony to hop into his formal wear.
6. Sunnies! Who wants a bunch of pictures where the groom's party is squinting in the sun? Matching sunglasses can be a fun add-on for group pics and photo ops. Embrace the season and have a little fun with photos.
7. For casual weddings, coordinated dark washed jeans may also be an option. With the right wedding theme, they look on point with tucked in shirts and ties!
For more wedding inspiration, check out the rest of our blog!