DIY Ceremony Setups That Make Decorating Your Wedding a Breeze
June, 26 2019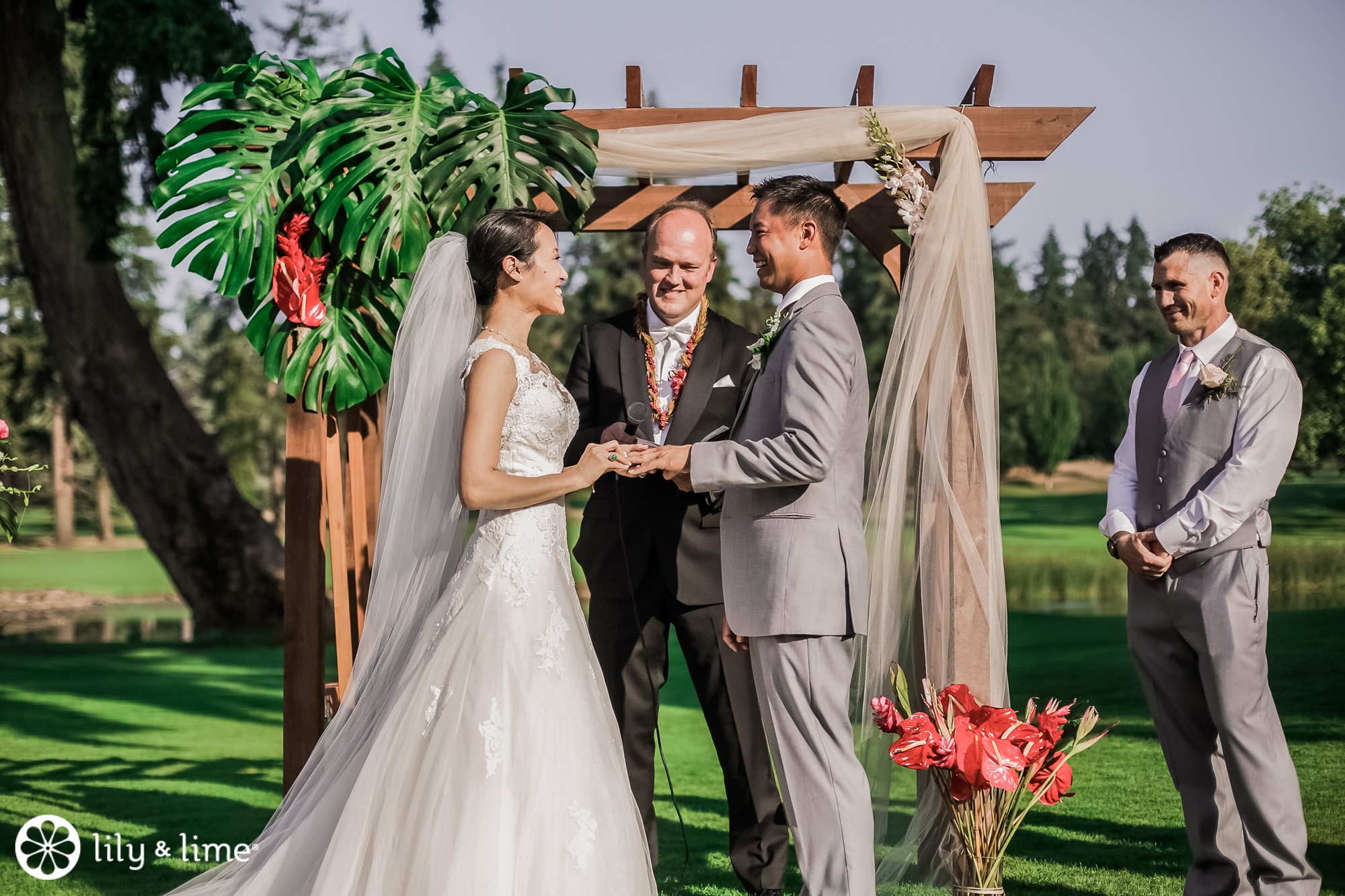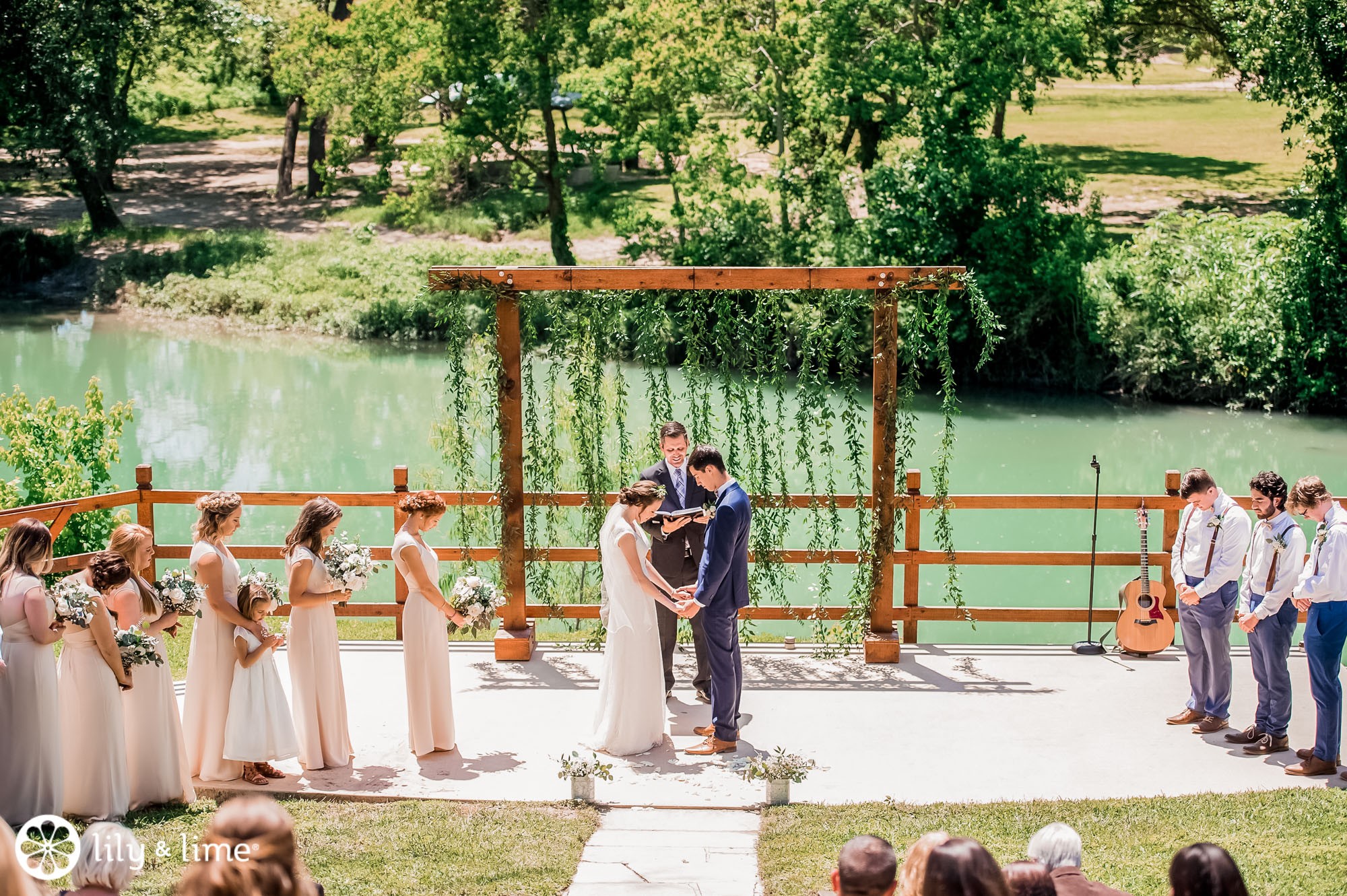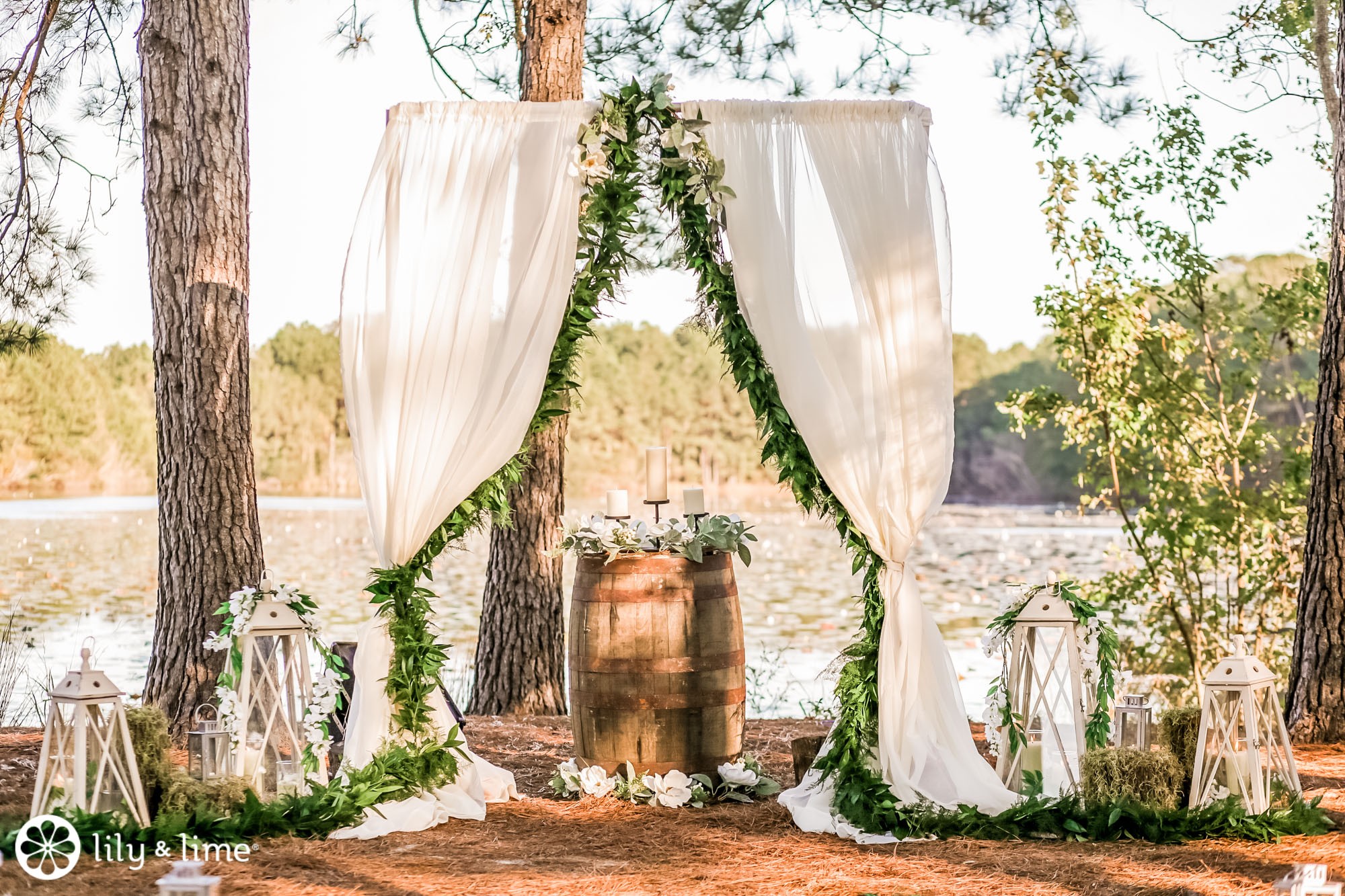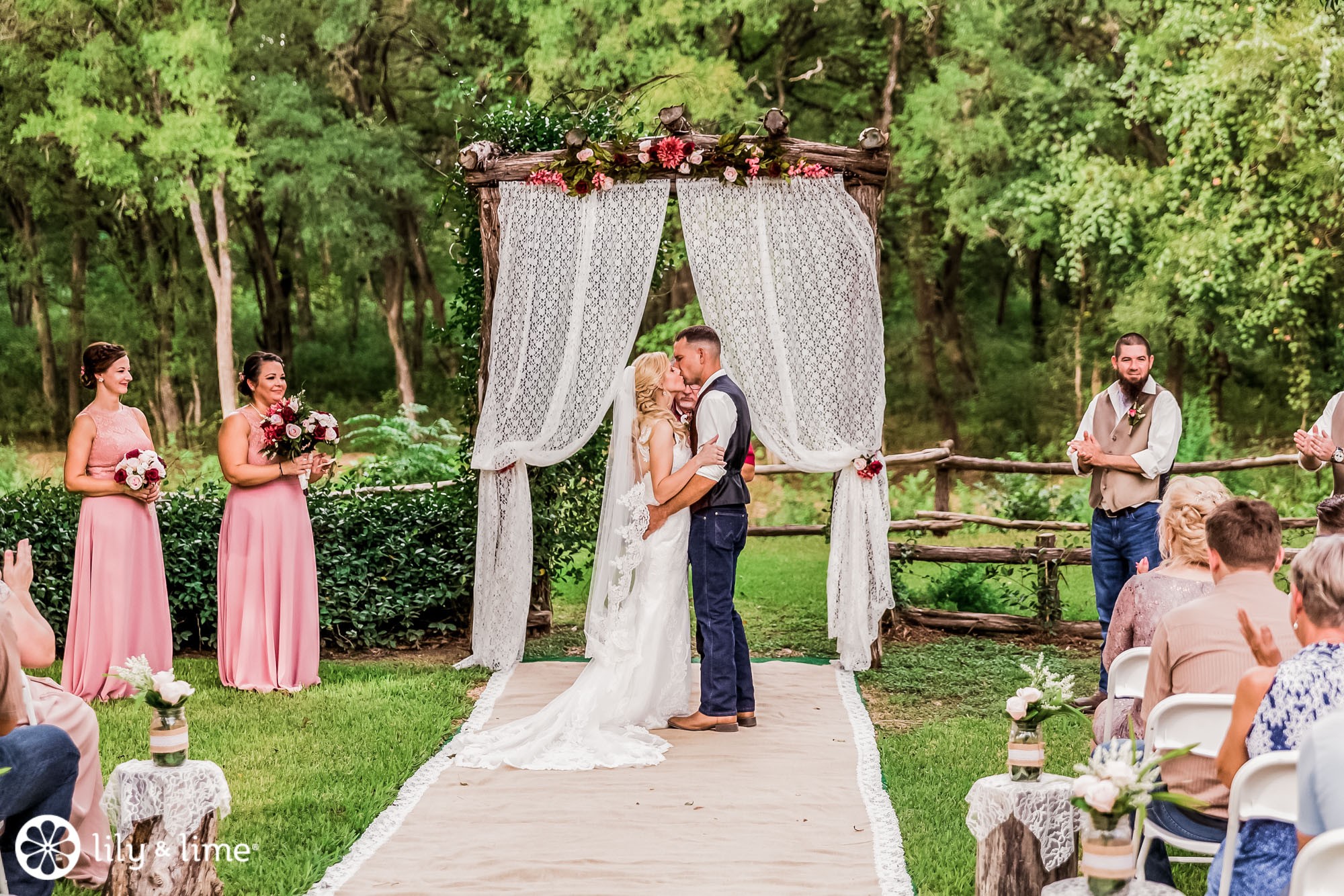 Having a decorated ceremony space can make your wedding feel all the more personal, plus it adds that extra touch to your wedding photography. Decorating your ceremony doesn't have to be expensive or a labor-intensive nightmare. Follow these tricks, and your DIY ceremony decorations can be easy as pie!
You can pack a punch when it comes to the drama by combining inexpensive decor items. Tulle or fabric can be purchased from the fabric store -- you'll save extra by looking at the closeout fabrics that only have a few yards left. Thrift store lanterns and glassware can give the space a romantic ambiance for pennies.

For real floral elements, greenery is an affordable option. It creates a lush effect, brings volume, and is hearty, so you don't have to worry about it wilting. Simple greenery garlands can be absolutely stunning. Small clusters of vibrant, fresh flowers can make a big impact.

Faux flowers and greenery are also budget-conscious options. You often can't tell the difference. Plus, you'll get to keep them as a memento after the wedding.

For your focal point, consider a simple geometric arbor. This modern, minimalist look frames your ceremony while letting you and your partner shine.

Lace drapery makes for a lovely backdrop. You can find it at your local fabric store, craft store, or you can score some vintage lace on Etsy.

Wrapping an arbor with simple tulle is an elegant touch. If you're getting married outdoors, nature may be all you need. Let the beautiful scenery be your backdrop.

Finally, you can adorn the aisle by attaching hand-gathered arrangements to the ceremony aisle chairs. Wholesale stores like Sam's Club or Costco sell affordable flowers in bulk that you can order ahead of time. You can place these in hangable mason jars for a rustic finish.

Looking for more wedding inspiration? Check out the rest of the blog!