Dream of Gatsby Wedding Details Like Marci and Gilbert
February, 5 2020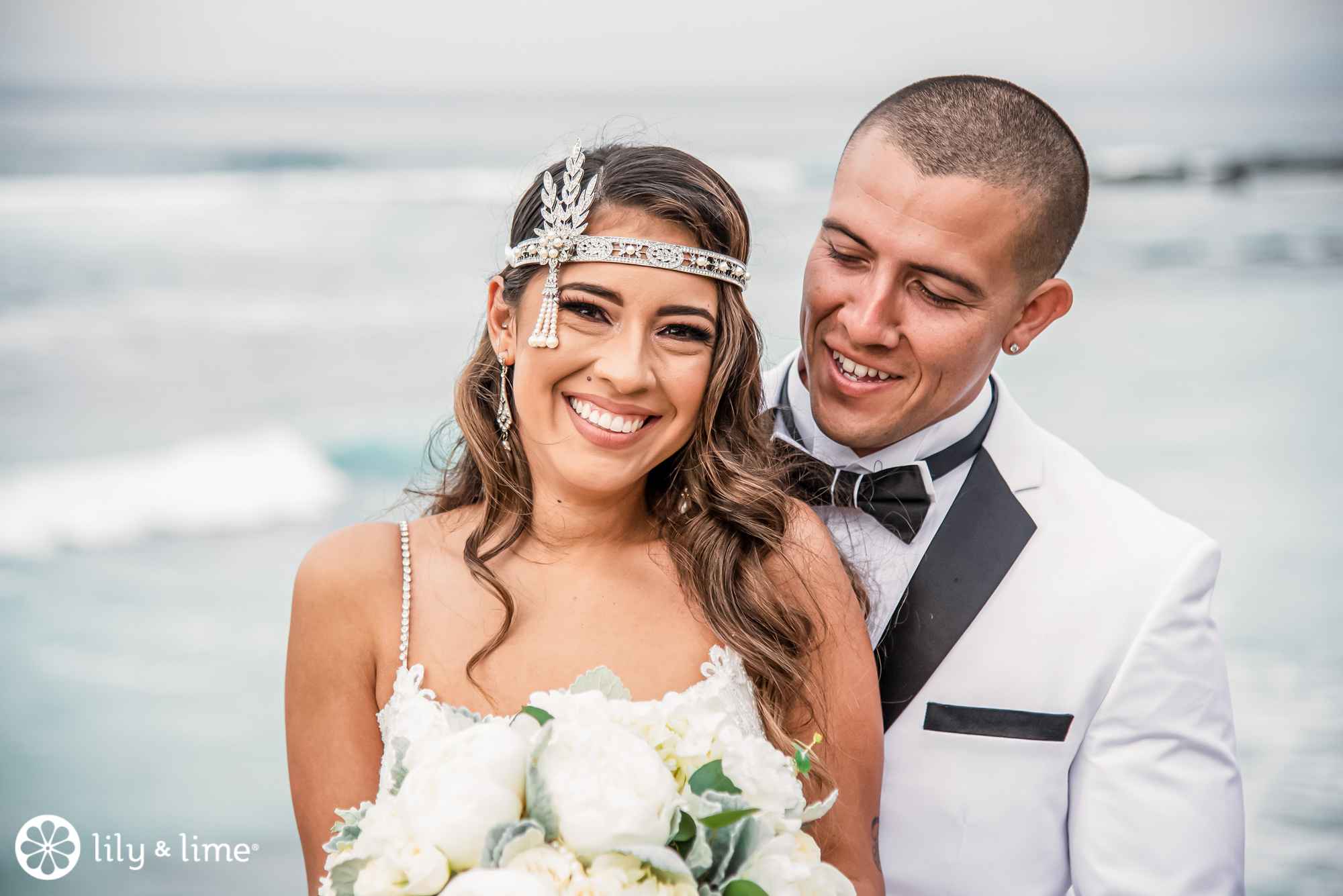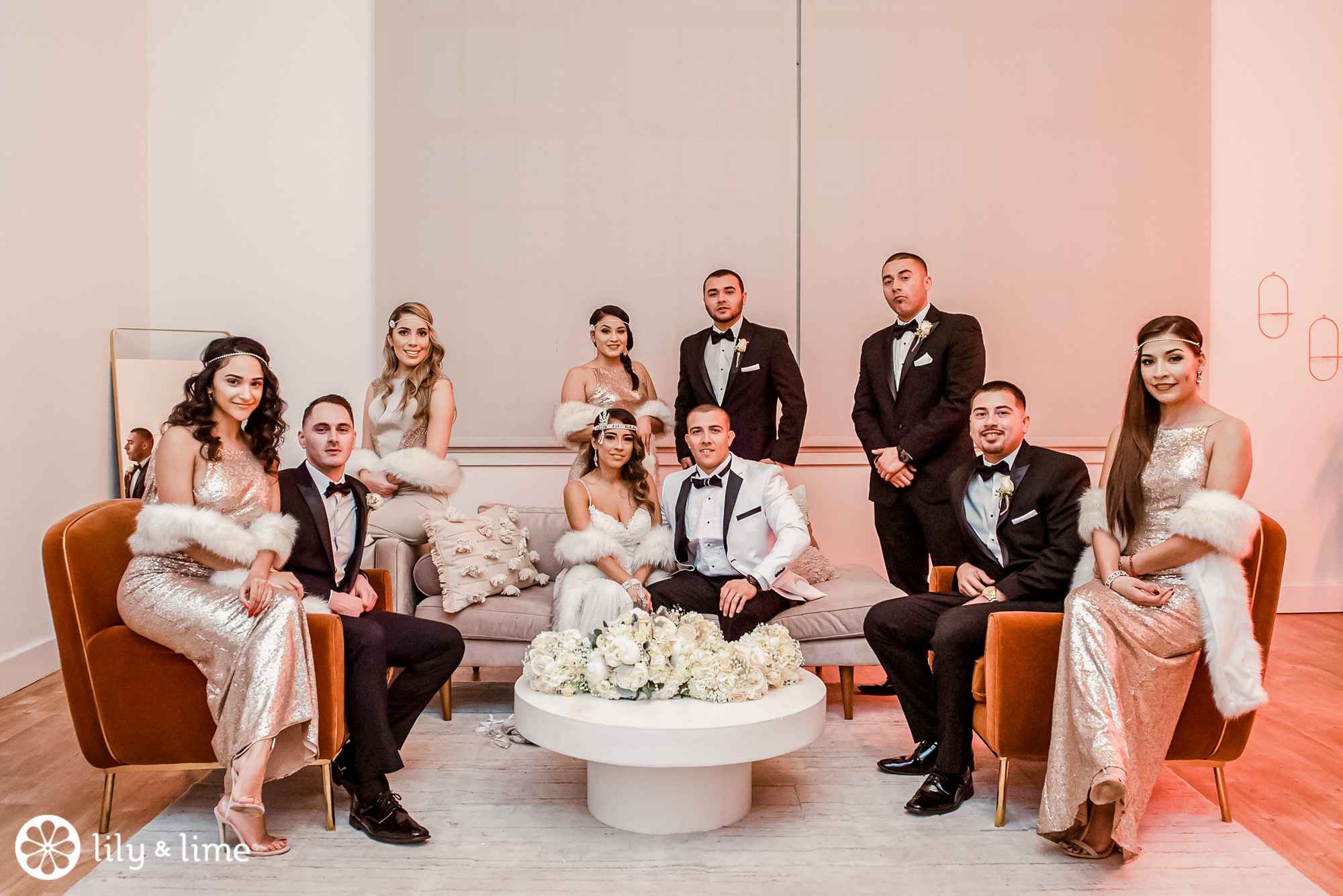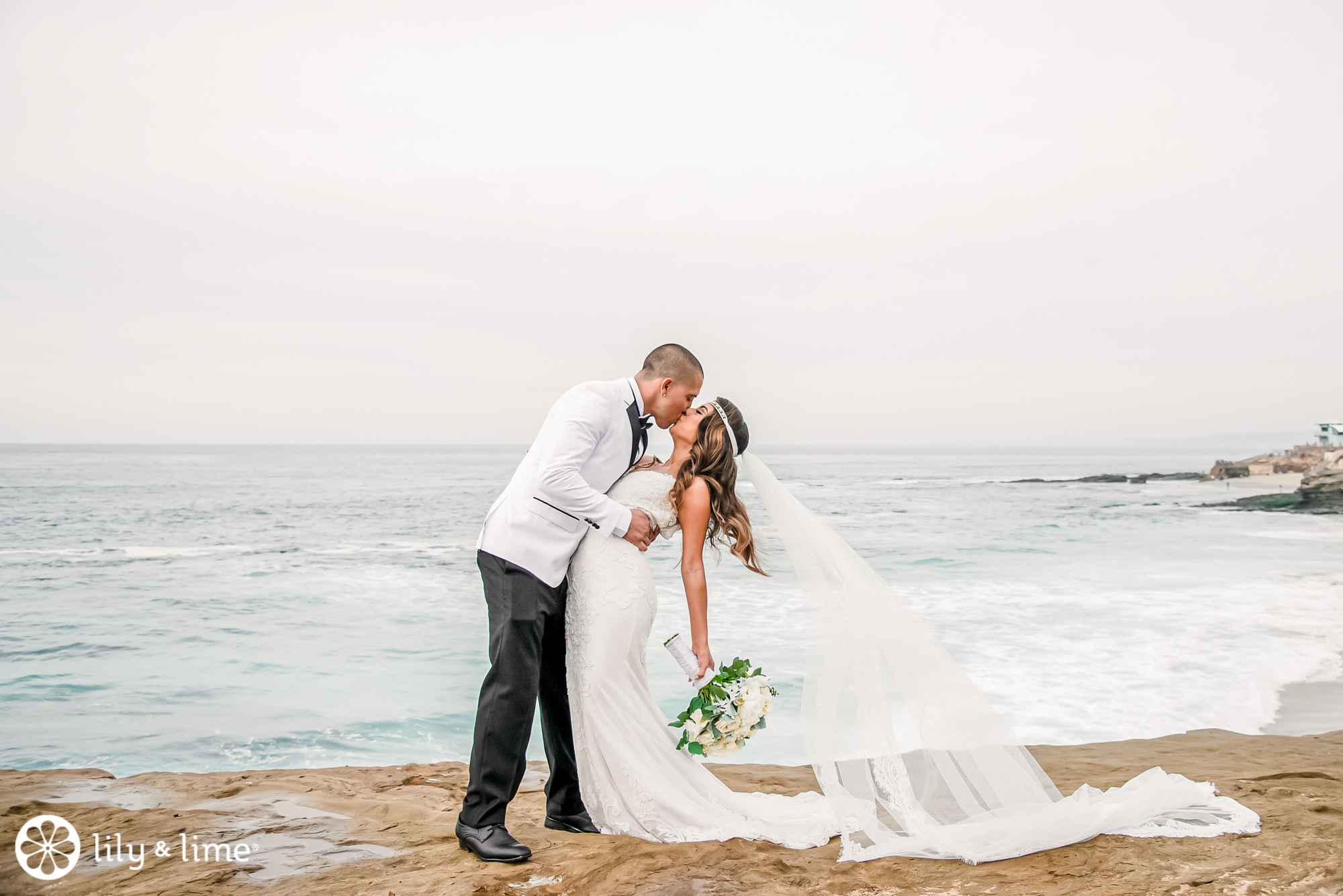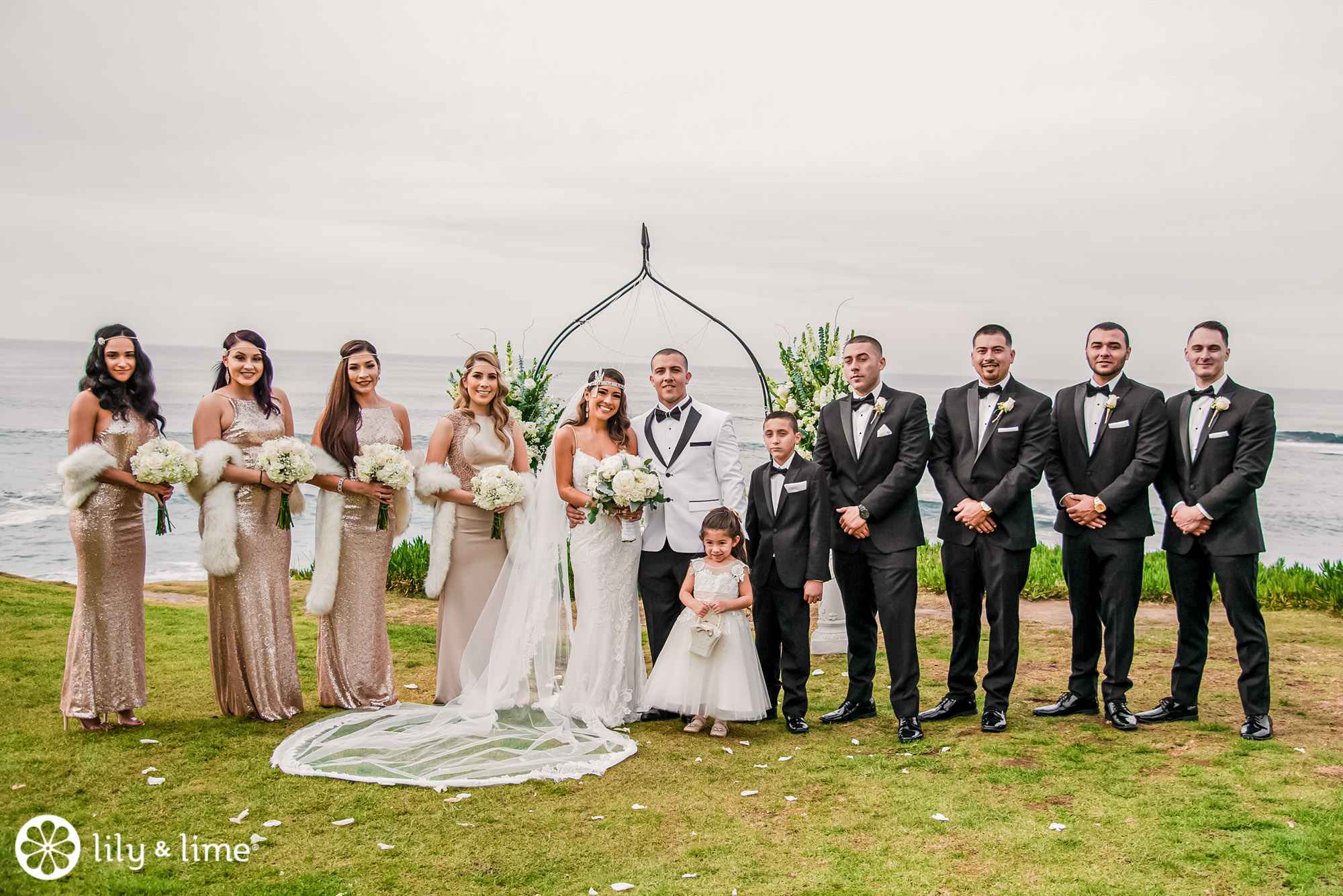 A December to remember! That's what Marci and Gilbert's dream wedding made it for everyone. The wedding was held at the picturesque shoreline wedding venue, Wedding Bowl, in San Diego. The views were simply breathtaking and made for a perfect backdrop for stunning wedding photography.
Marci and Gilbert's wedding had a Gatsby-inspired theme. While Marci's glittering retro headband totally stole the show, the location of the wedding added to the bliss! The Wedding Bowl is known to be an ideal place to host a budget-friendly wedding with plenty of DIY possibilities.
For the wedding, Marci wore a beautiful strappy white gown with a trumpet silhouette. She looked drop-dead gorgeous in the chic number, teamed up with a faux fur throw, a headband and veil. Her bridal bouquet was a beautiful assortment of white blooms. On the other hand, Gilbert looked dapper in a white tux and a black bow-tie. The couple looked totally made for each other!
We simply loved the laidback photoshoot of Marci before the ceremony began. She looked so happy in the photos, it's contagious! As the two exchanged vows, the scenic background was a treat for the eyes. The humbly-made arbor was a perfect match and caused no obstruction to the views that laid behind.
The bridesmaids looked stunning in sparkly golden-beige dresses. And the groomsmen were a perfect contrast to the groom and looked dashing in black tuxedos. Our favorite was the photoshoot along the waters. Standing on the rocks, the adorable couple posed effortlessly for some romantic portraits. The water, the wind, the occasion and these two - euphoric!
The party soon moved to Mcmillin Companies Event Center nearby. The venue is beautiful inside out. We love how the interiors and decor of this venue ensured that the reception continued with a Gatsby vibe. And all the people took care of the rest!
We simply love how our wedding photographers flawlessly captured all the finest details of the thematic wedding. The table reserved for the honeymoon fund was a showstopper! Keeping up with the vibes, it was adorned with feathers, jewelry and treasure boxes! As glam as it could get.
As we still couldn't recover from the hangover of the wedding ceremony photos along the shoreline, we are further left awestruck by the reception photoshoot! The shimmering lights draped on the palm trees outside the reception hall formed the perfect dreamy background for the stunning couple.
The wedding was a perfect blend of dreams and non-fiction. The ceremony made wedding photography appear swoon-worthy and dreamy. The reception party lent everything and everyone a fictional edge. Isn't that what dreamy weddings are made of? For more wedding inspiration, read the rest of our blog.