Fall Flowers and Foliage Add Visual Drama to Wedding White
November, 4 2016
As summer turns to fall, our palates transition from juicy berries to crisp apples and pears, intuitively knowing what is seasonal and what is best.
The same is true for flowers.
While spring and summer might seem to lend more floral possibilities, the coming months provide an opportunity to play dark against light and create your own bridal style. Think roses, peonies, and orchids. Calla lilies, stargazers and Gerbera daisies fill in for your autumn wedding flowers. Thanks to our talented Lily & Lime wedding photographers, we have some great examples to show you!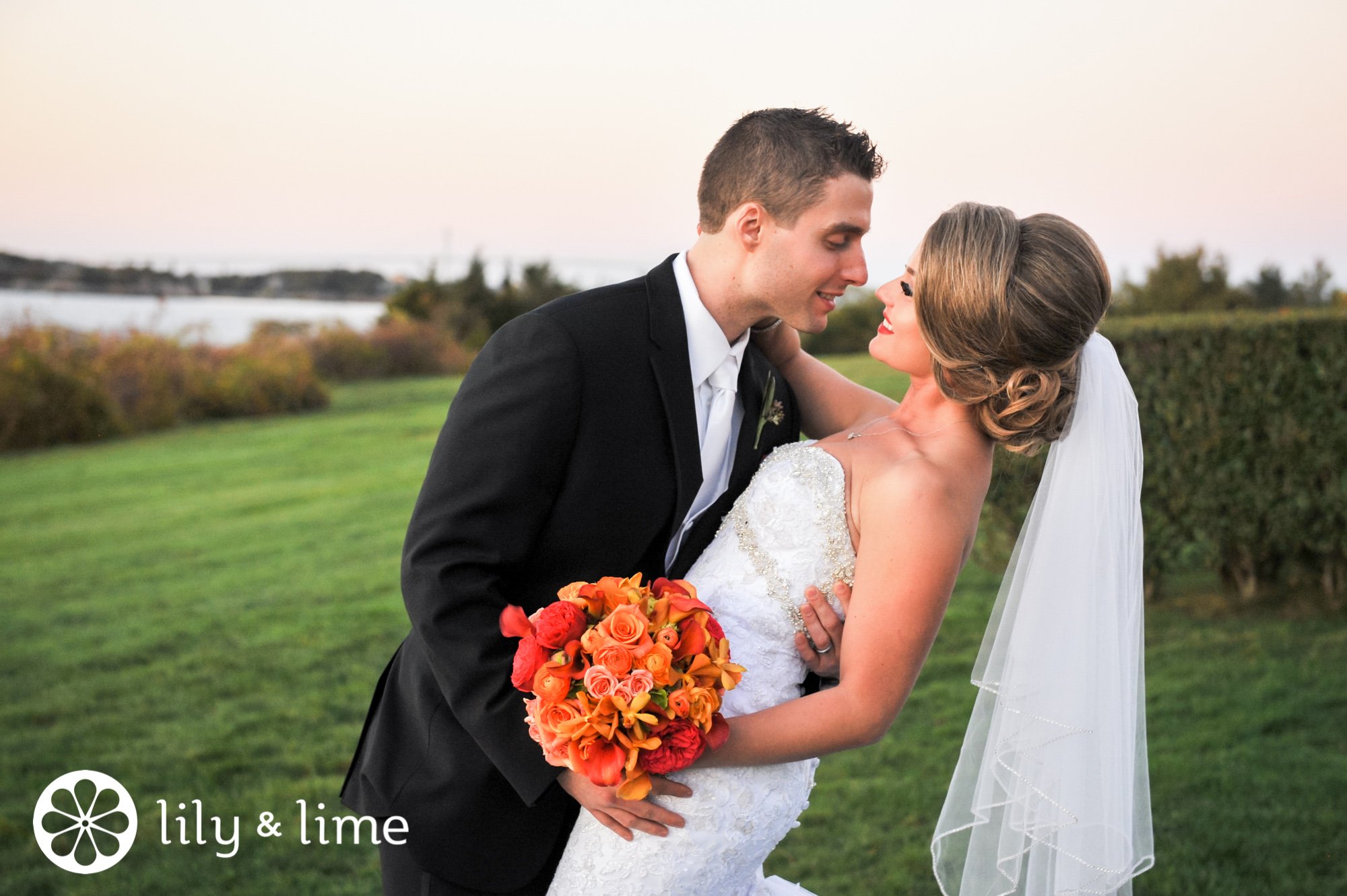 Introducing seasonal foliage -- leaves, stems and berries -- to your fall wedding bouquet creates a feeling that is both elegant and earthy. While the vibrance of deeper hues -- golds, magentas, reds and purples -- pop against wedding white, a wedding photographer's dream. Add a deep lip and nail shade to complete your bridal style.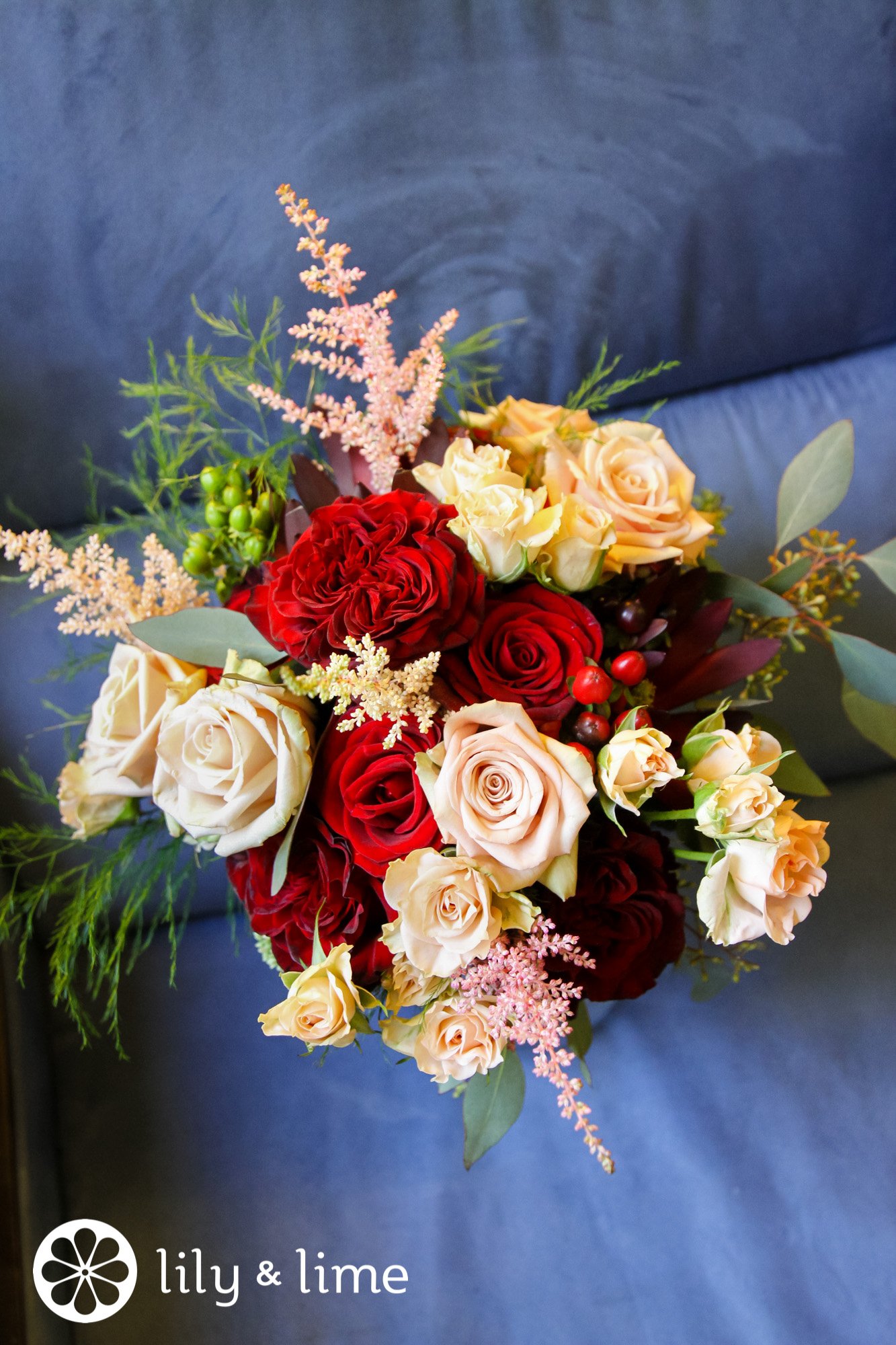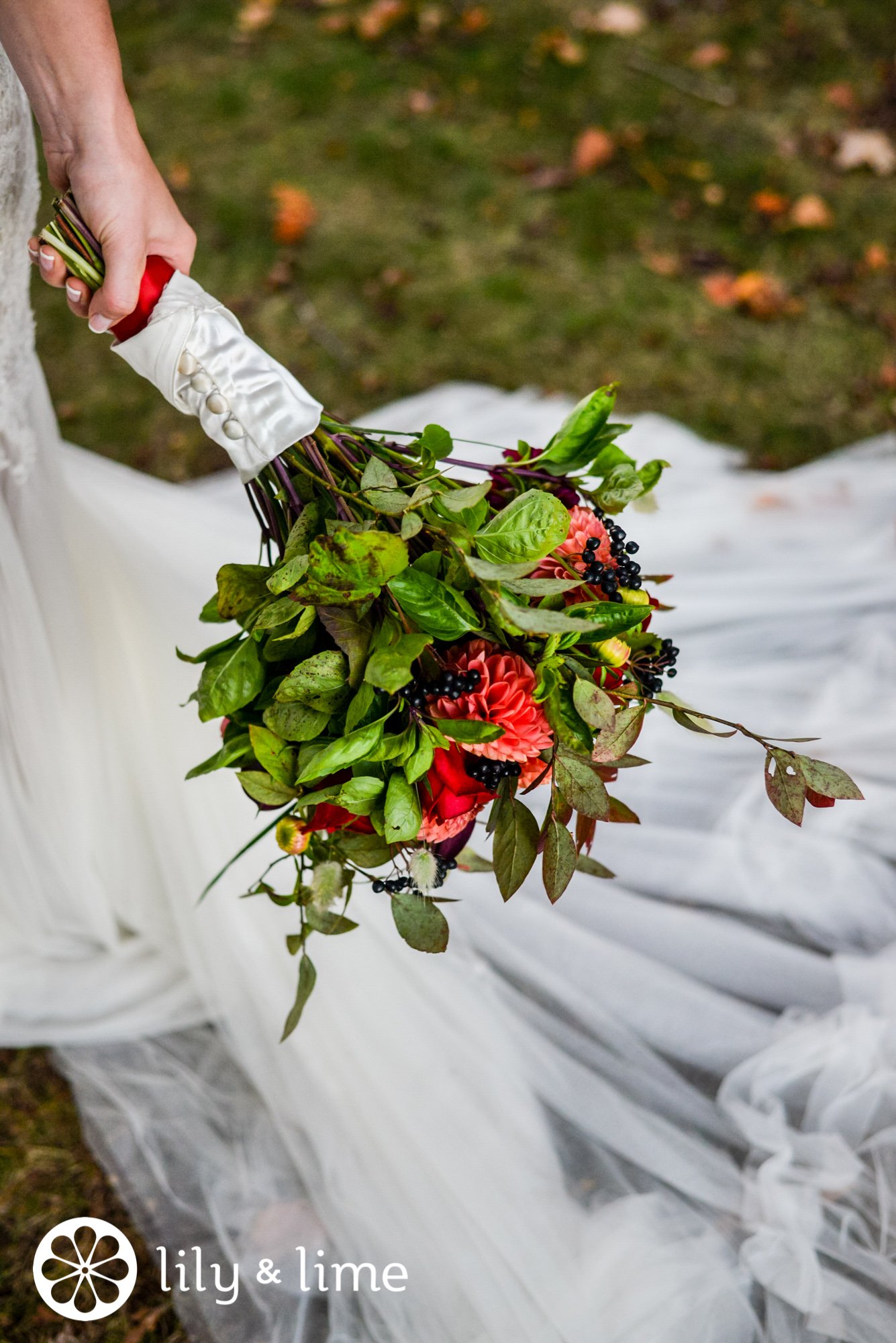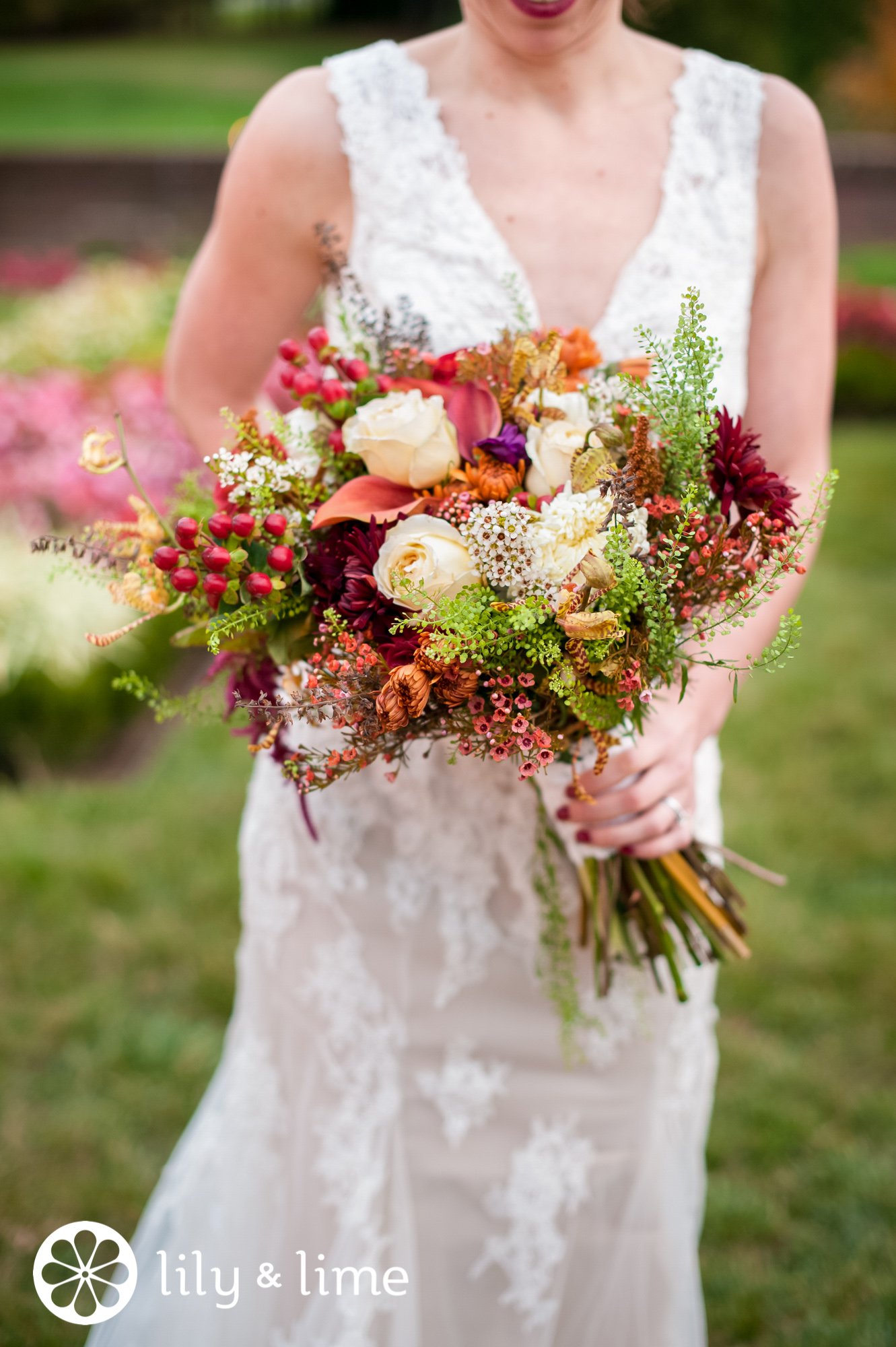 You don't have to limit your flower choices to bouquets and boutonnieres. We love the floral headband this bride chose to wear.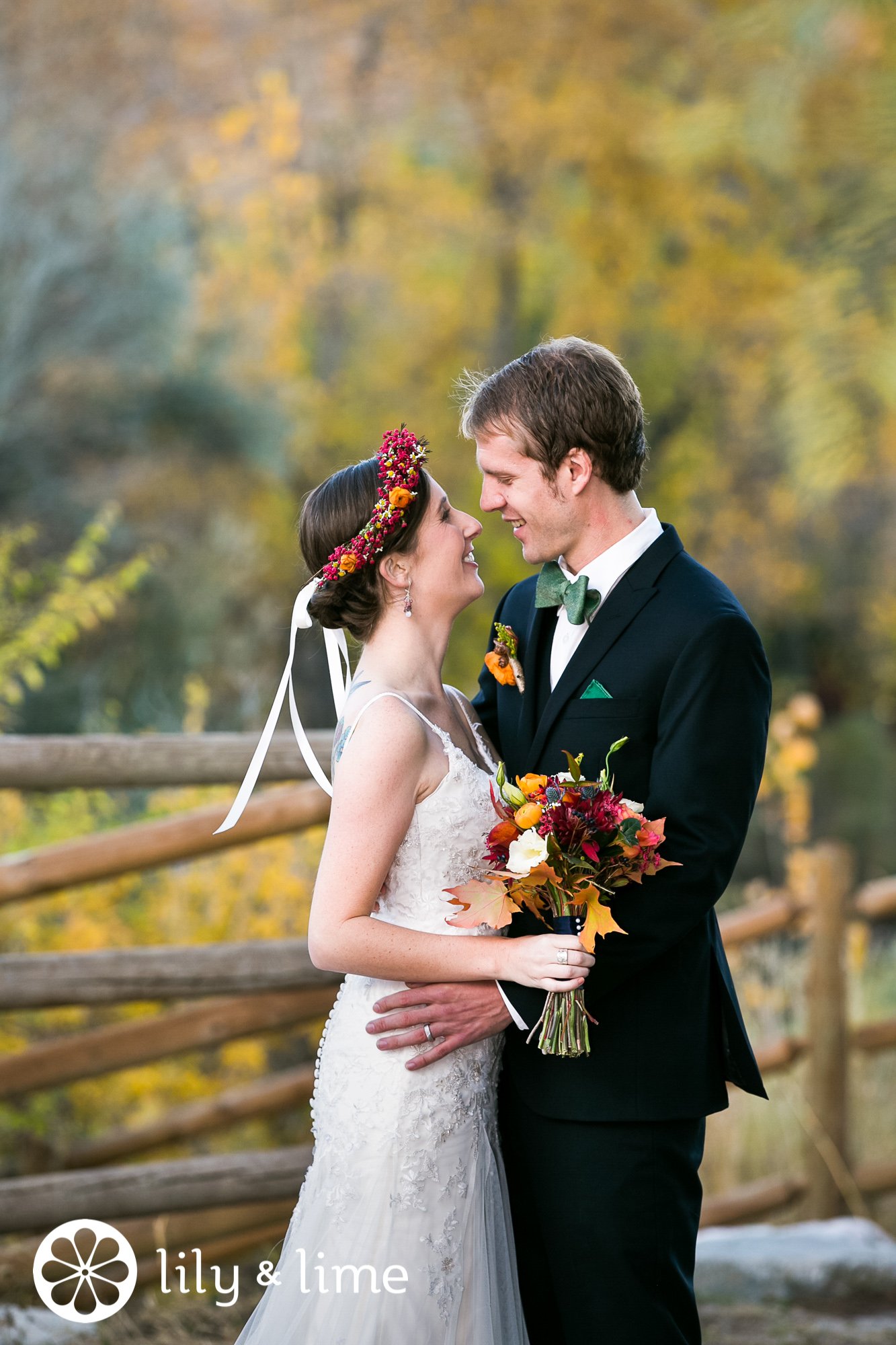 Roses are a natural at this time of year. Classic red and white will speak to traditionalists, while shades of purple and orange add surprise and whimsy.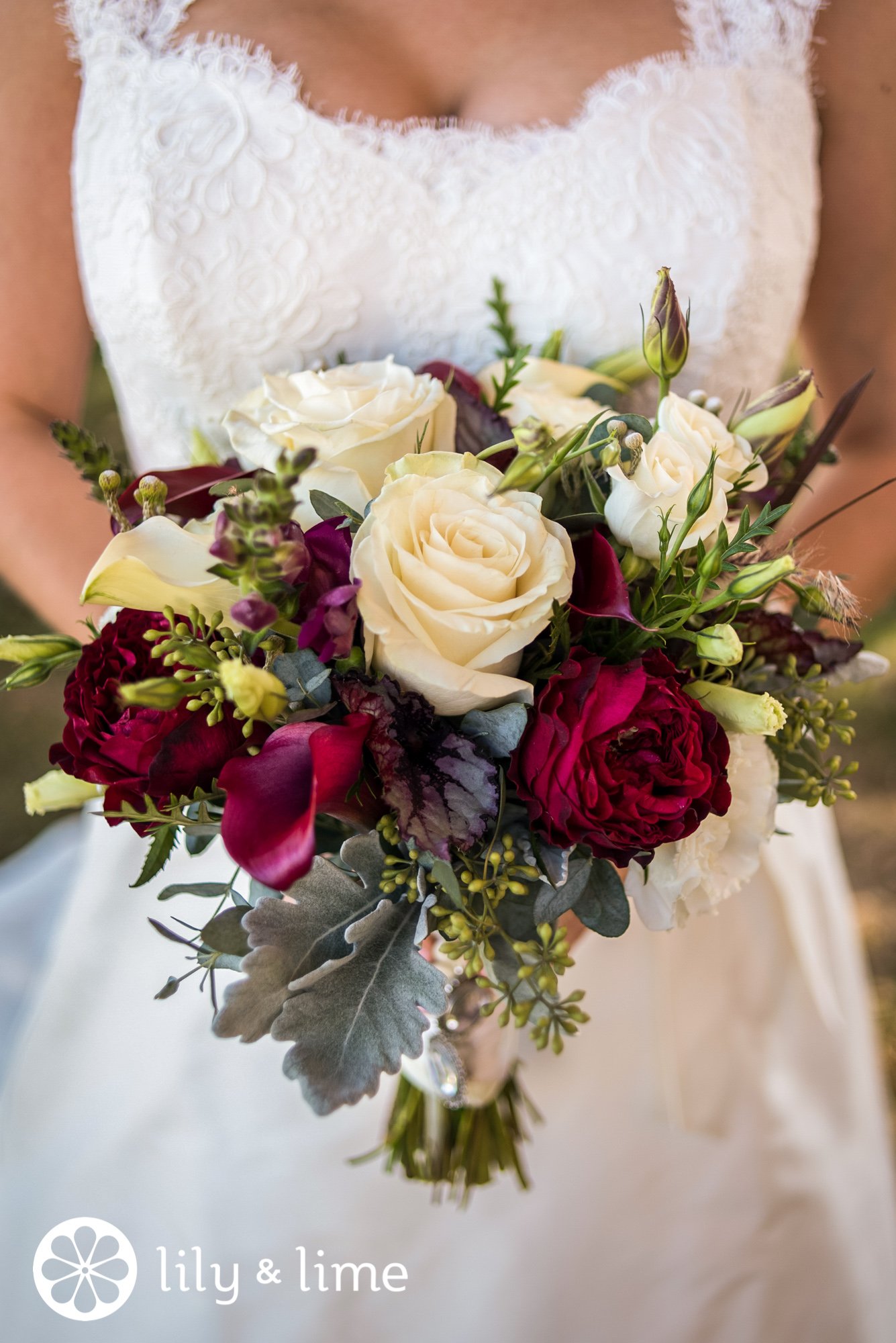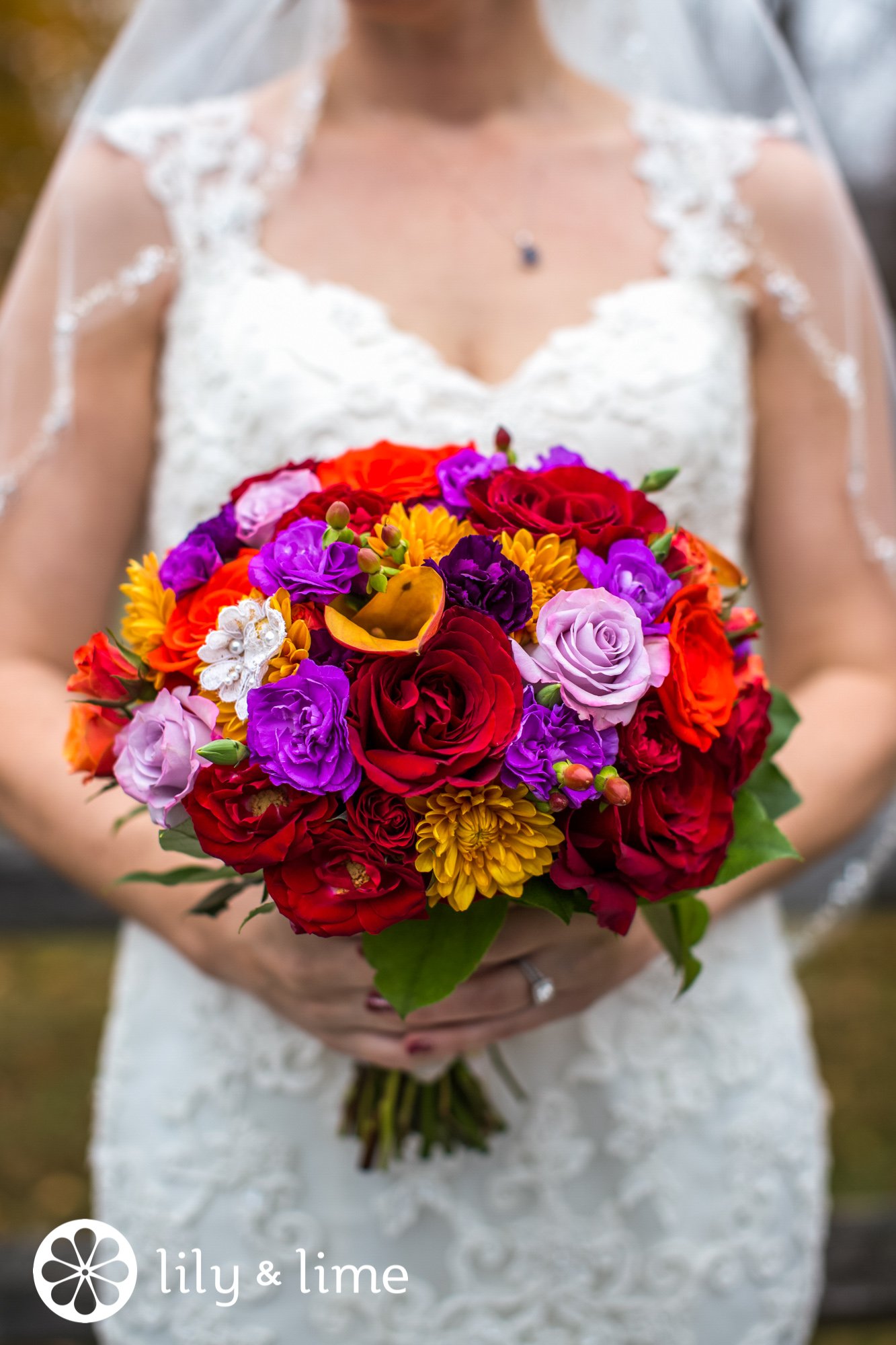 The addition of white -- roses, calla lilies, and peonies -- creates a beautiful canvas for darker shades and can soften the heaviness of deeper hues.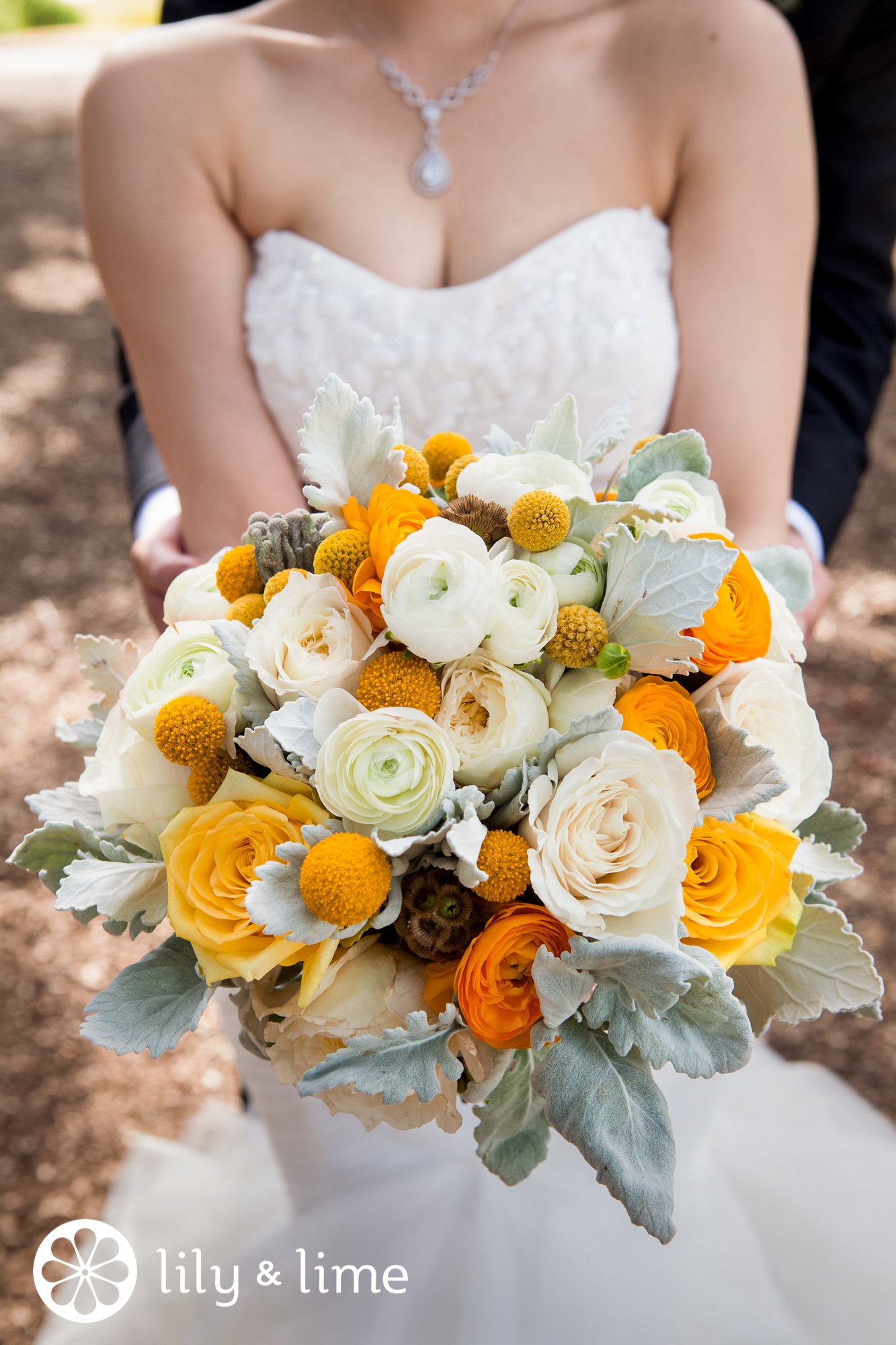 As we move into seasons of increased darkness, let your love and your choice of flowers, provide a burst of inspirational light.