Shoesday Tuesday: Bridal Shoes for Every Type of Bride
May, 1 2018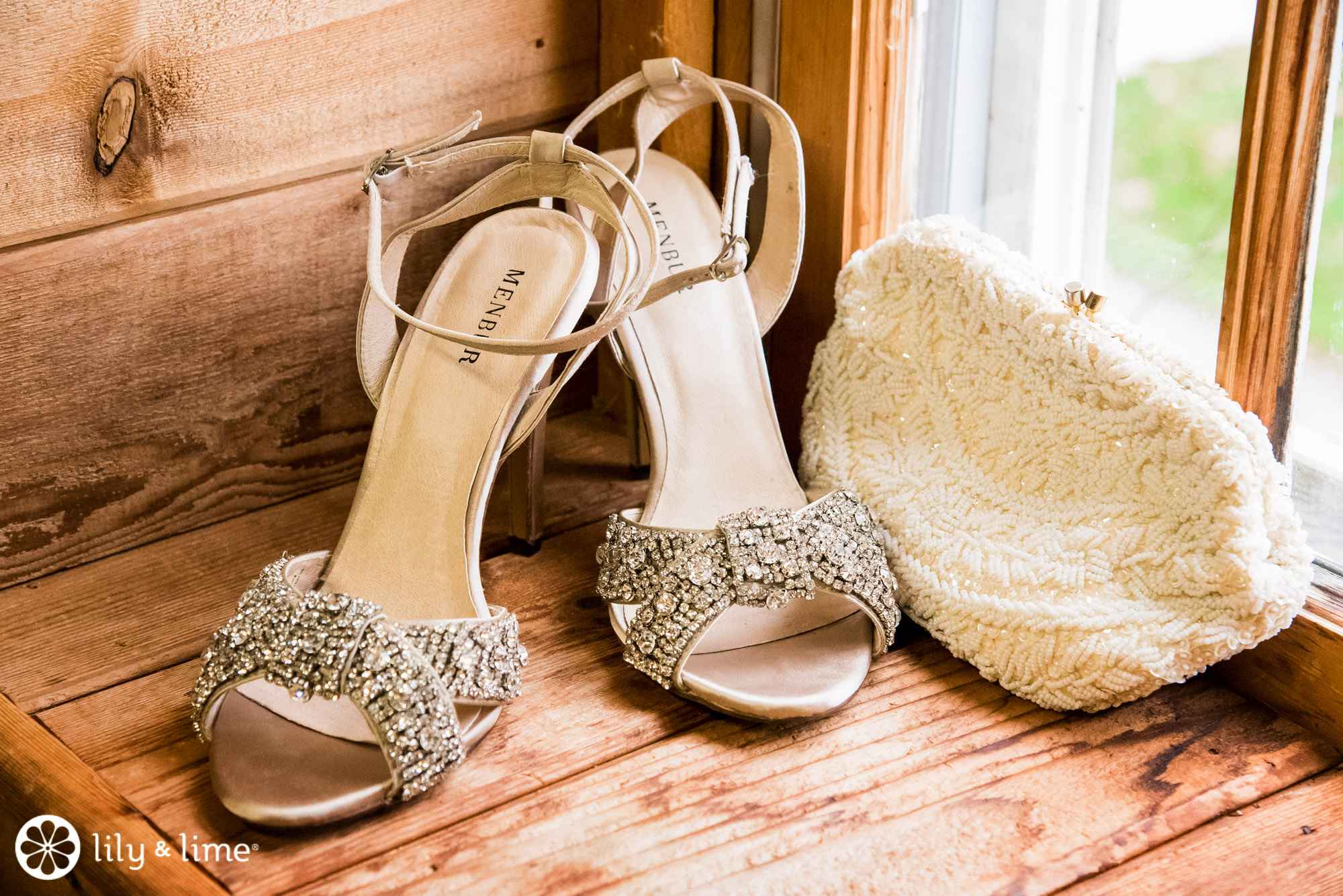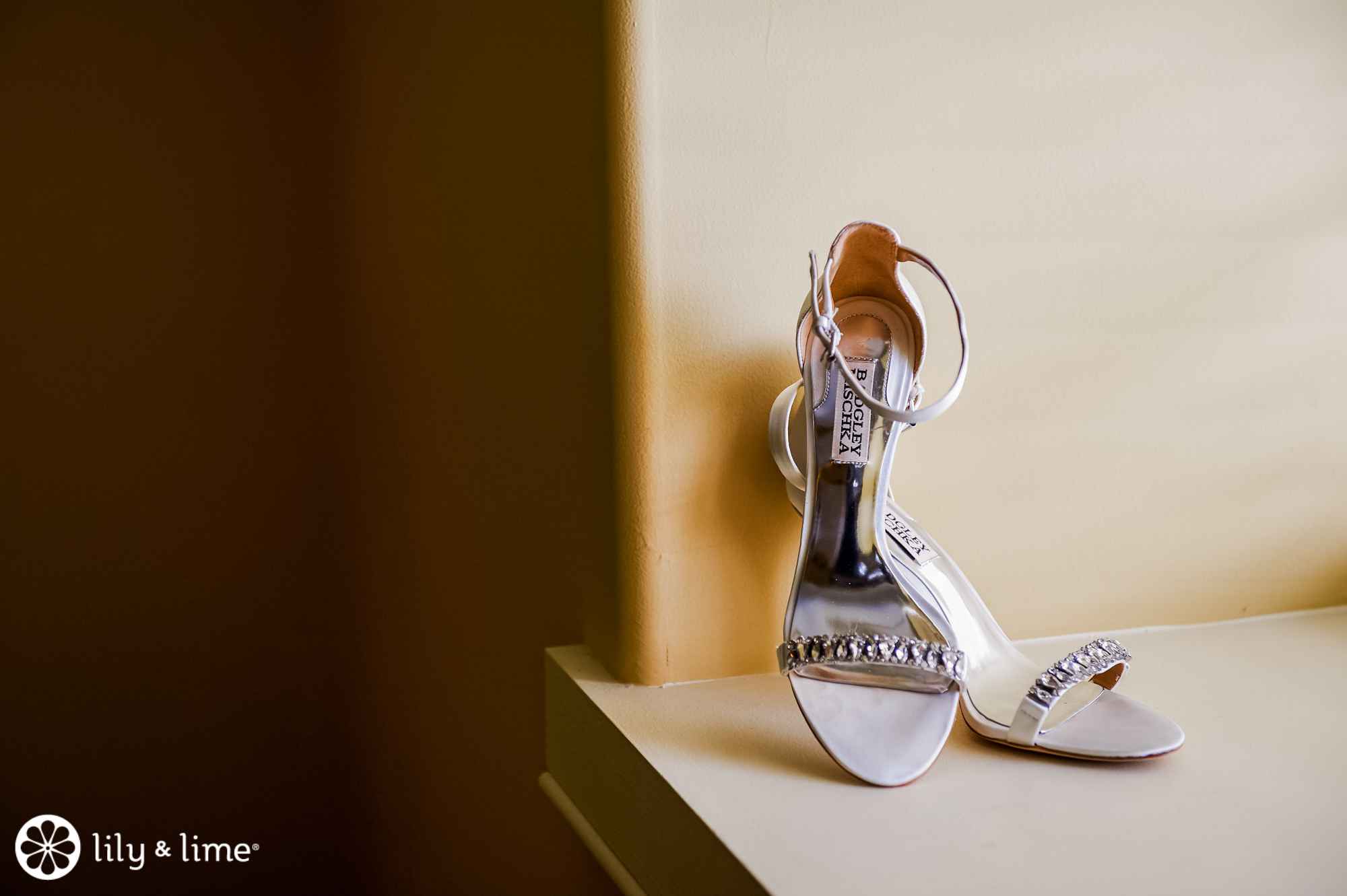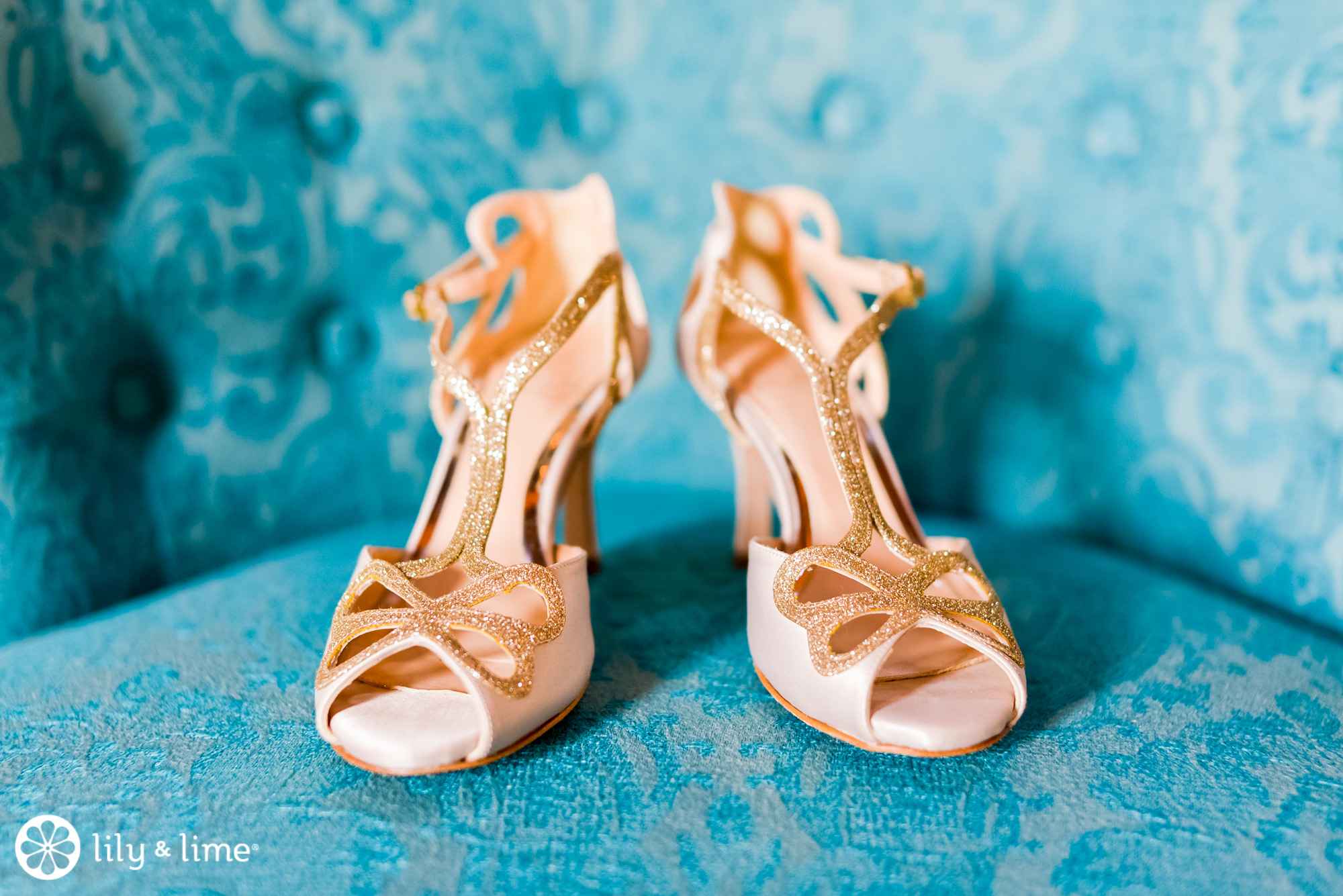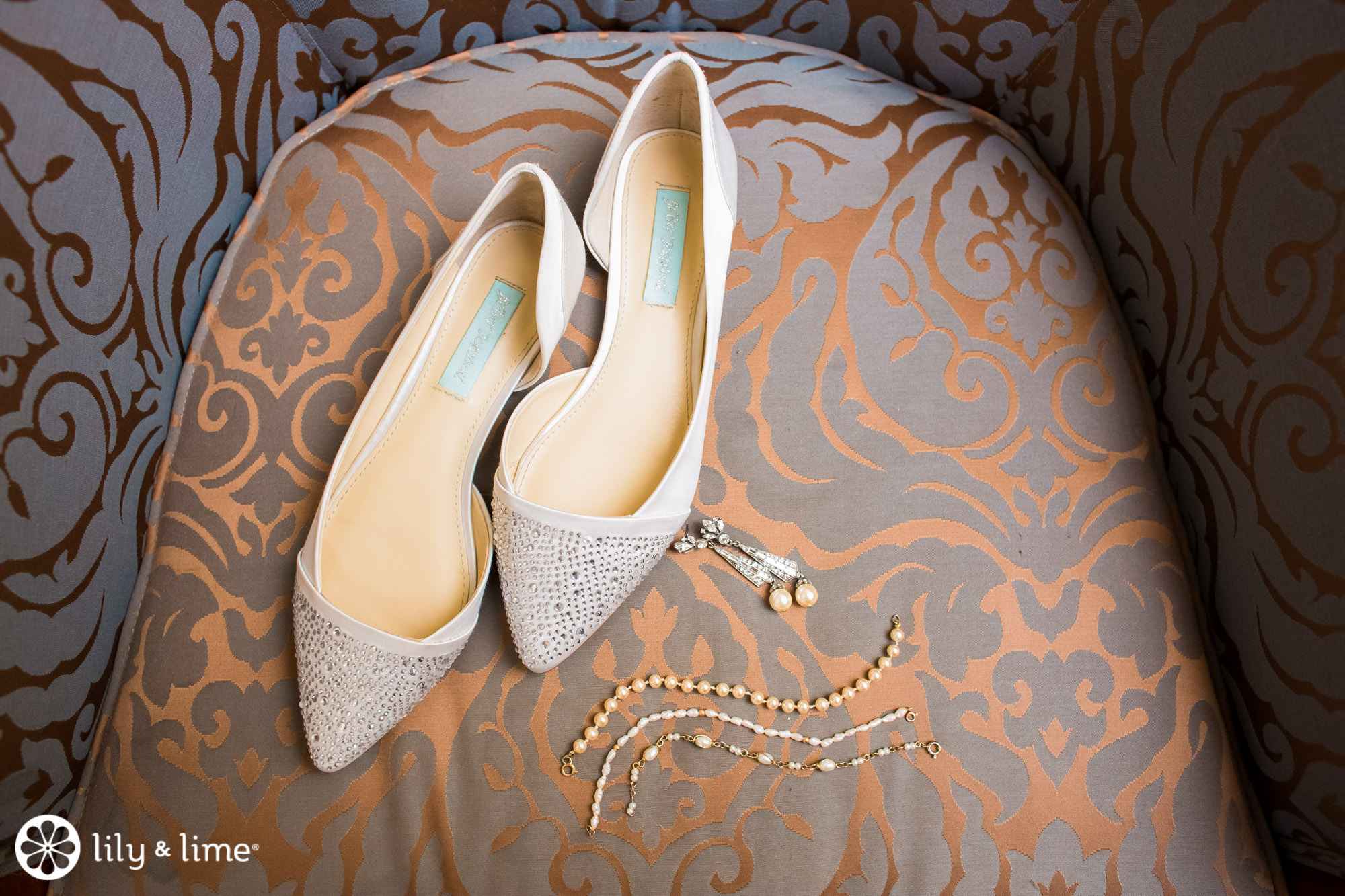 Even though you may worry no one will see them under your dress, your shoes are a really important bridal accessory. When selecting the shoes you'll don for your big day, you want to choose bridal shoes that feel like you. Pick shoes that will be manageable for the day, especially if you're not someone who usually wears heels. Your shoes can subtly complement your dress, add a pop of color, or become a part of the wedding if you want to make a really bold choice. The key is to make them special. There's nothing quite like the pair you'll wear on your wedding day.
Whatever your price point, there are great options out there in a variety of styles. We've put together a some of our favorite bridal shoe inspiration, based on different styles.
Classic
For that "can't fail" classic look, go for ivory pumps, simple heeled sandals, or rhinestone peep toe shoes. These are the shoes that will stand the test of time, so you know that when you look back at photos, you'll always love your shoe choice.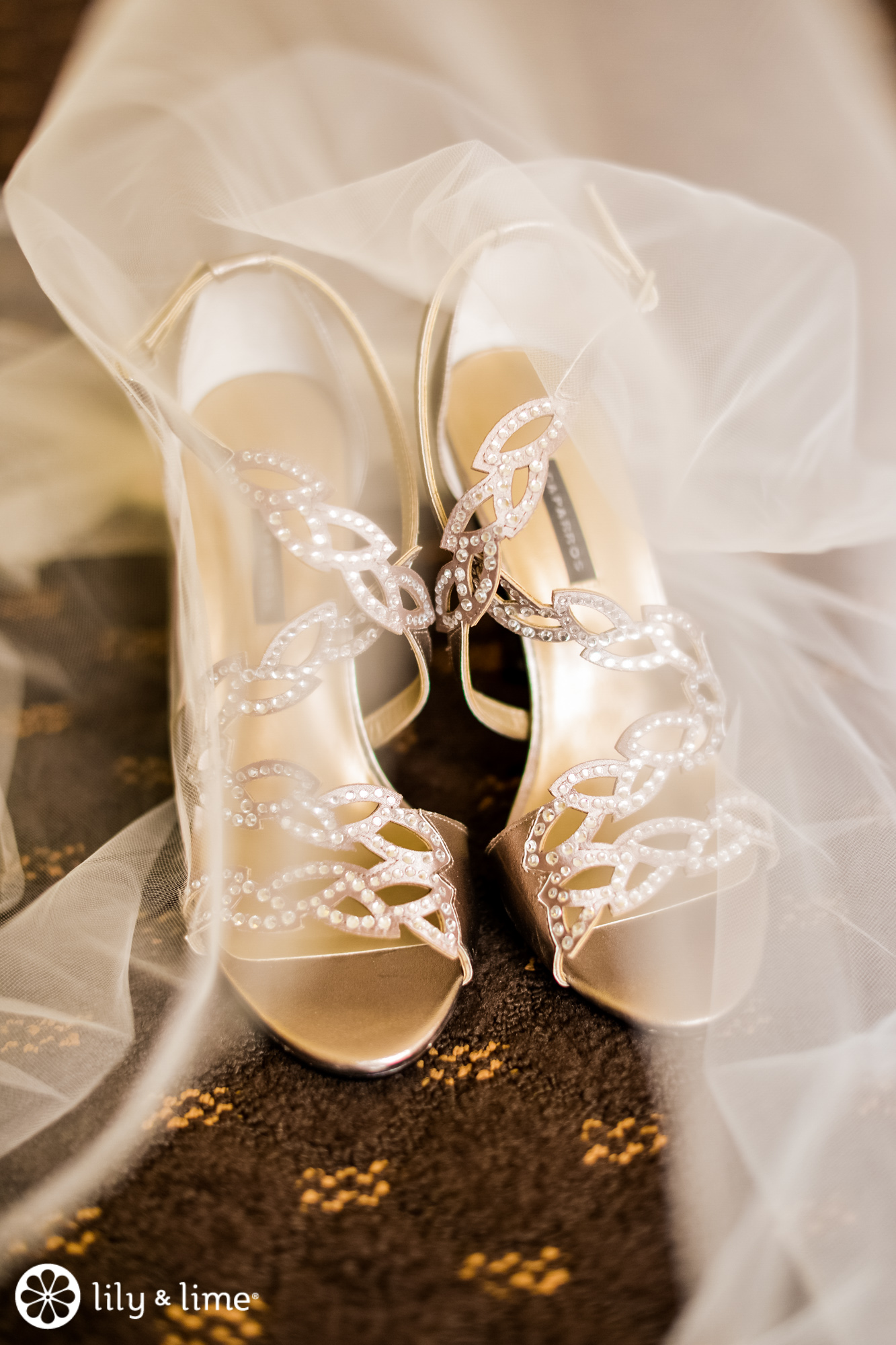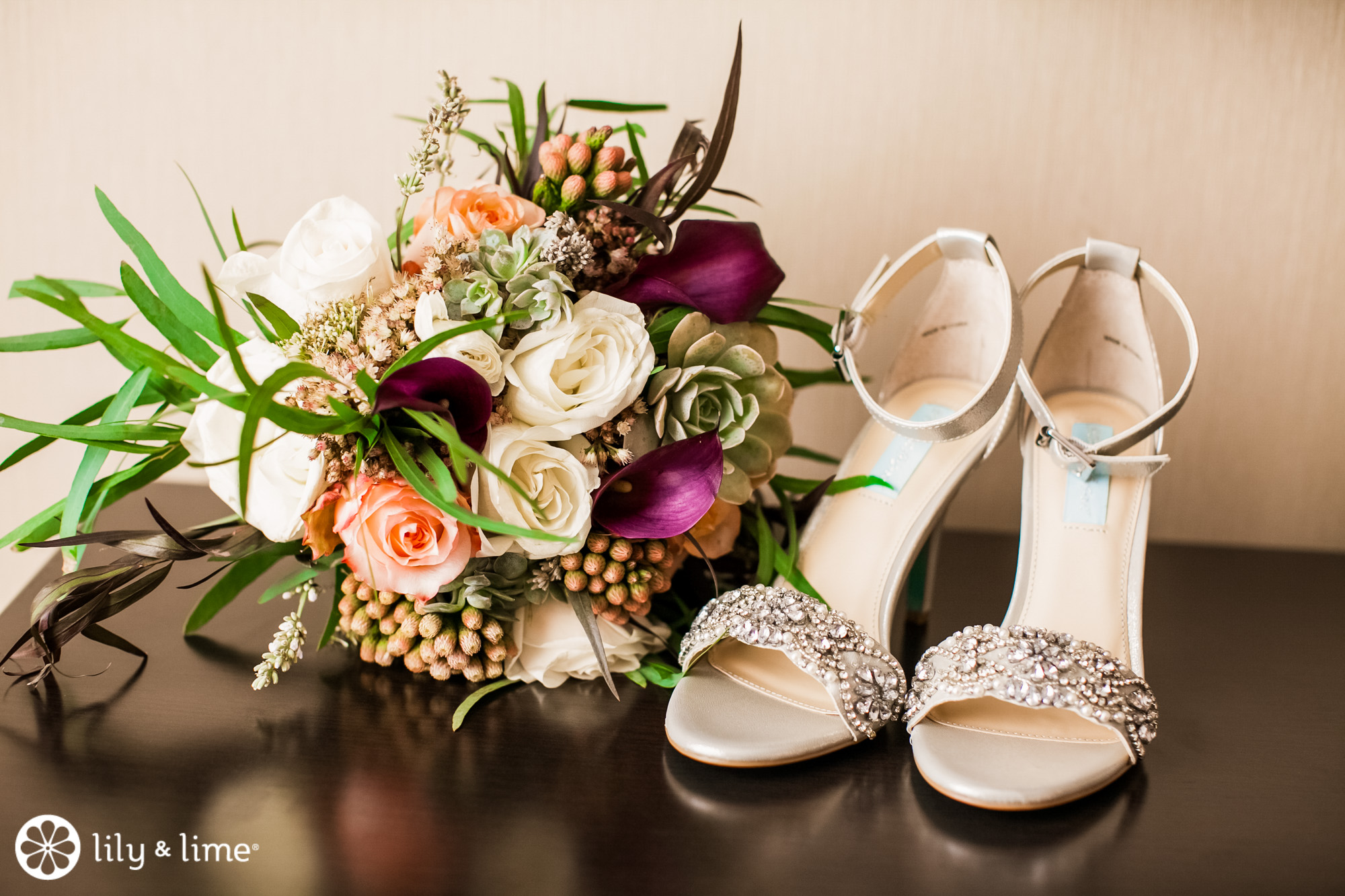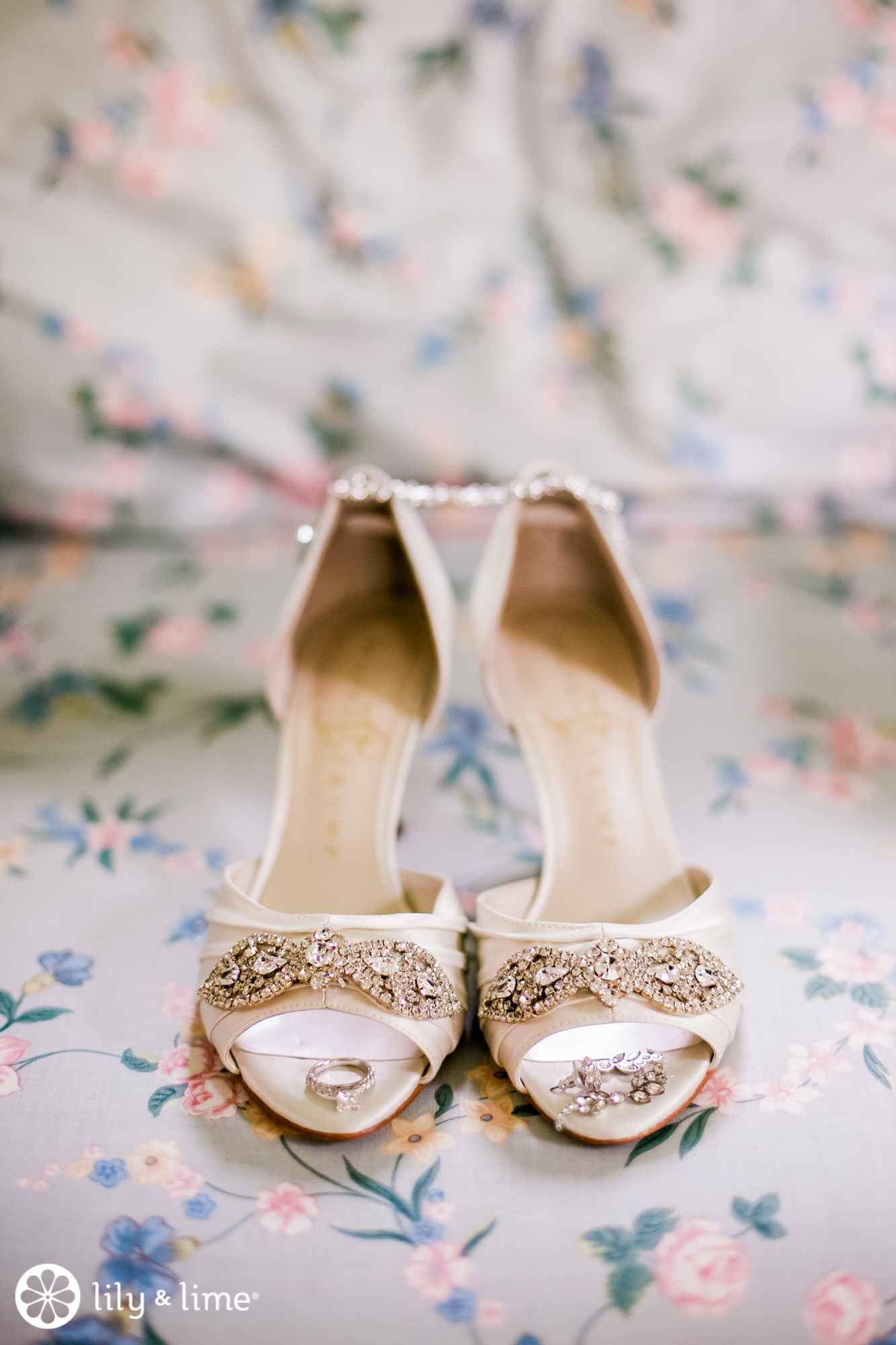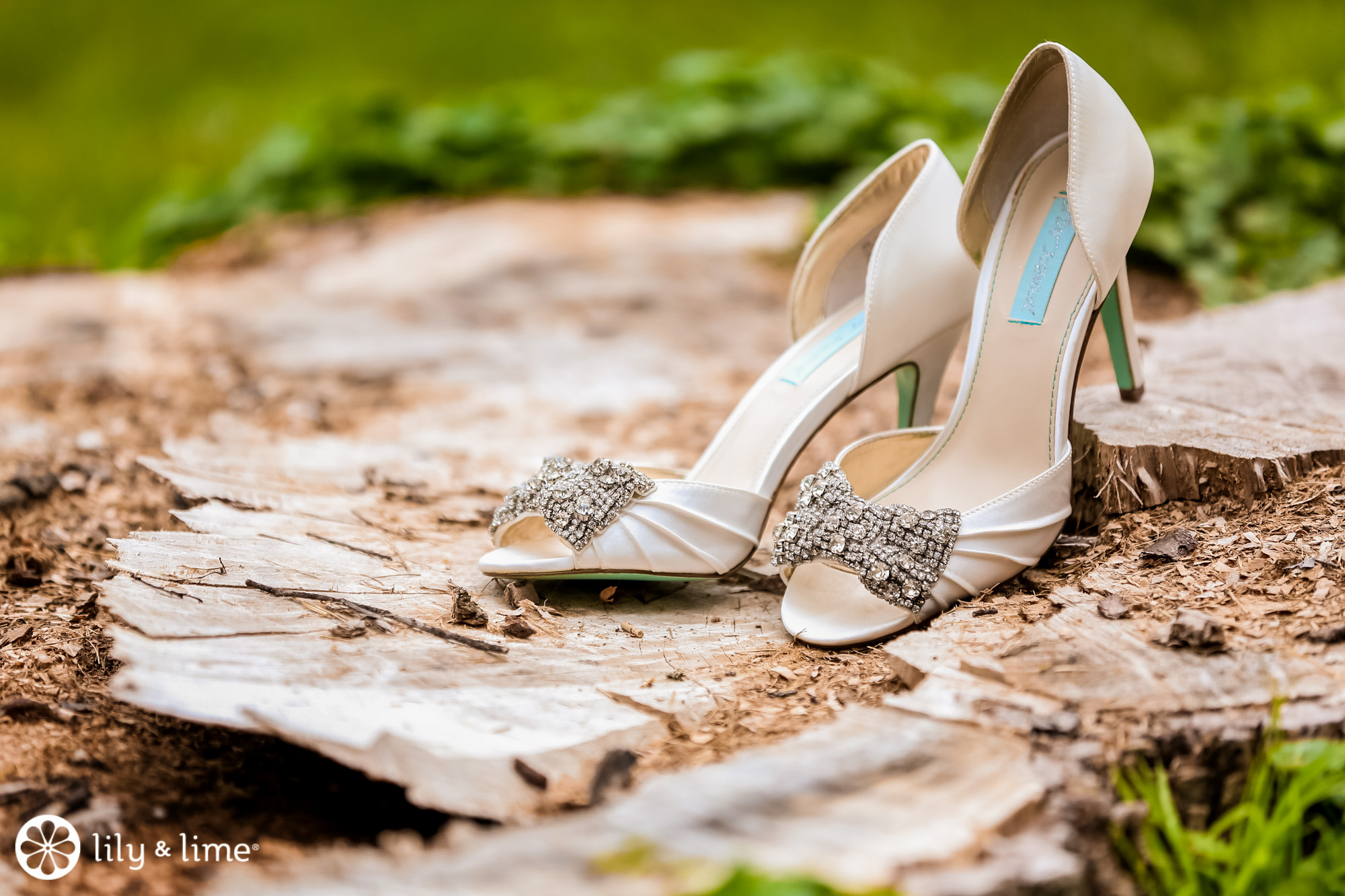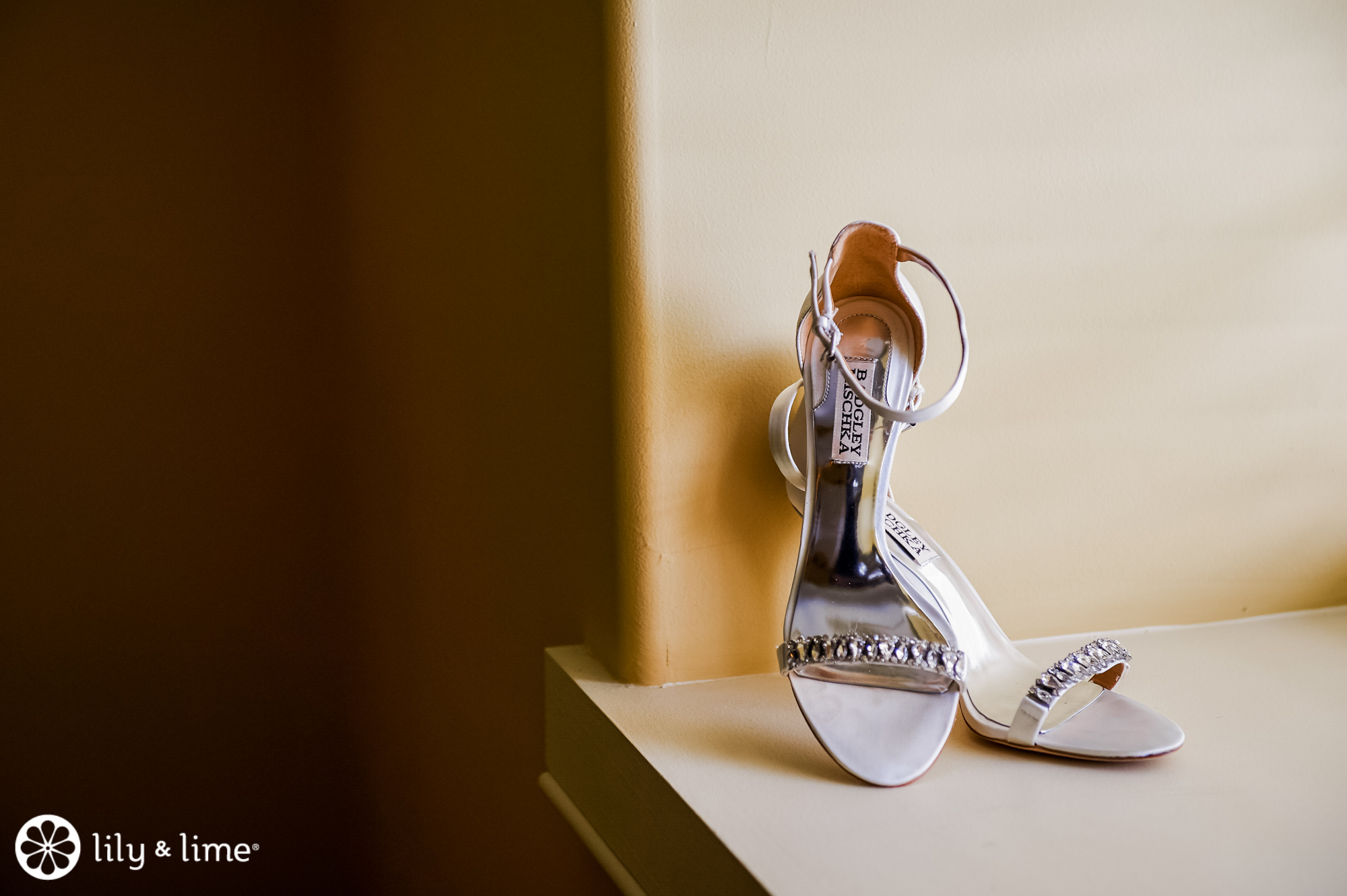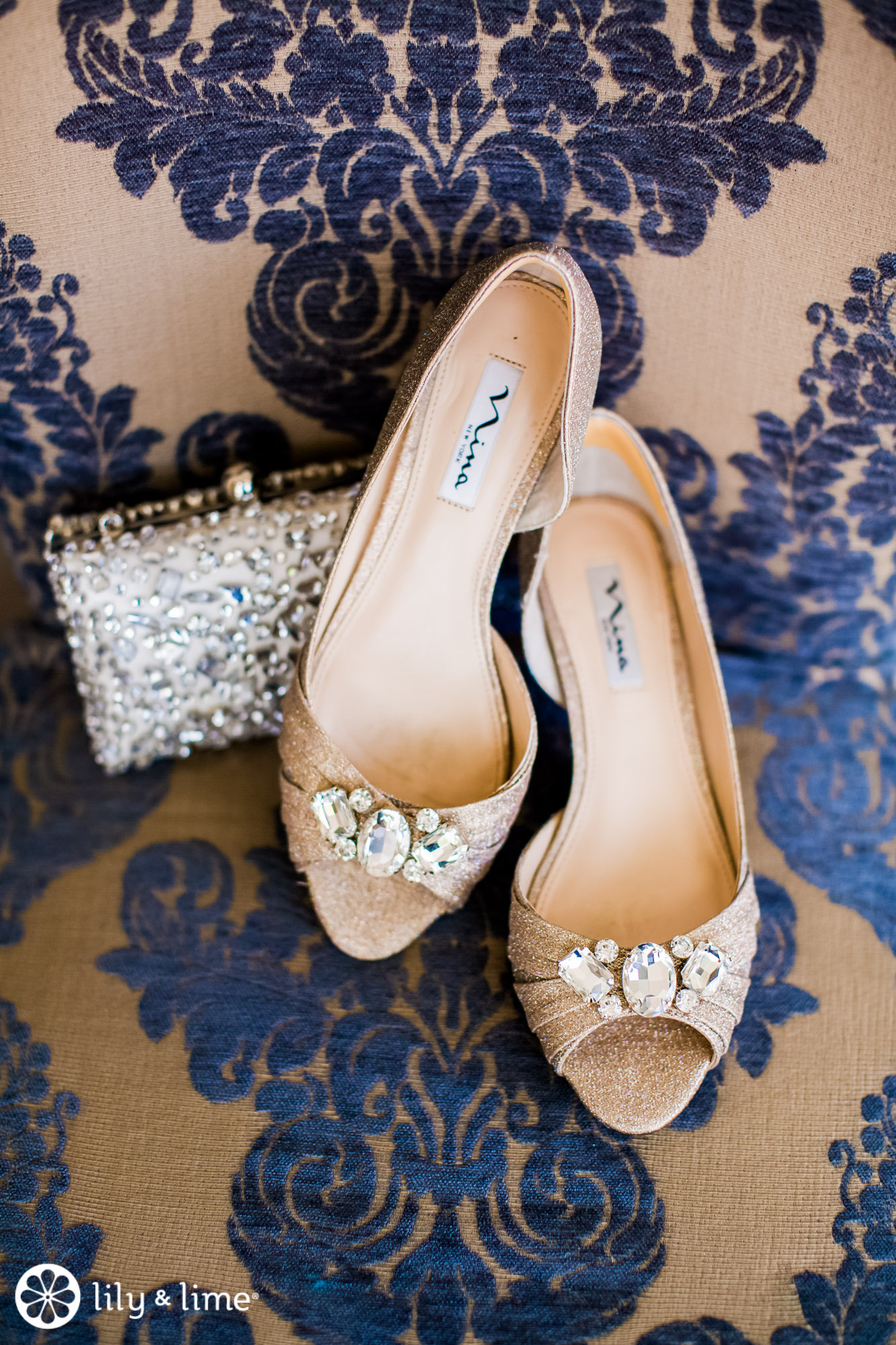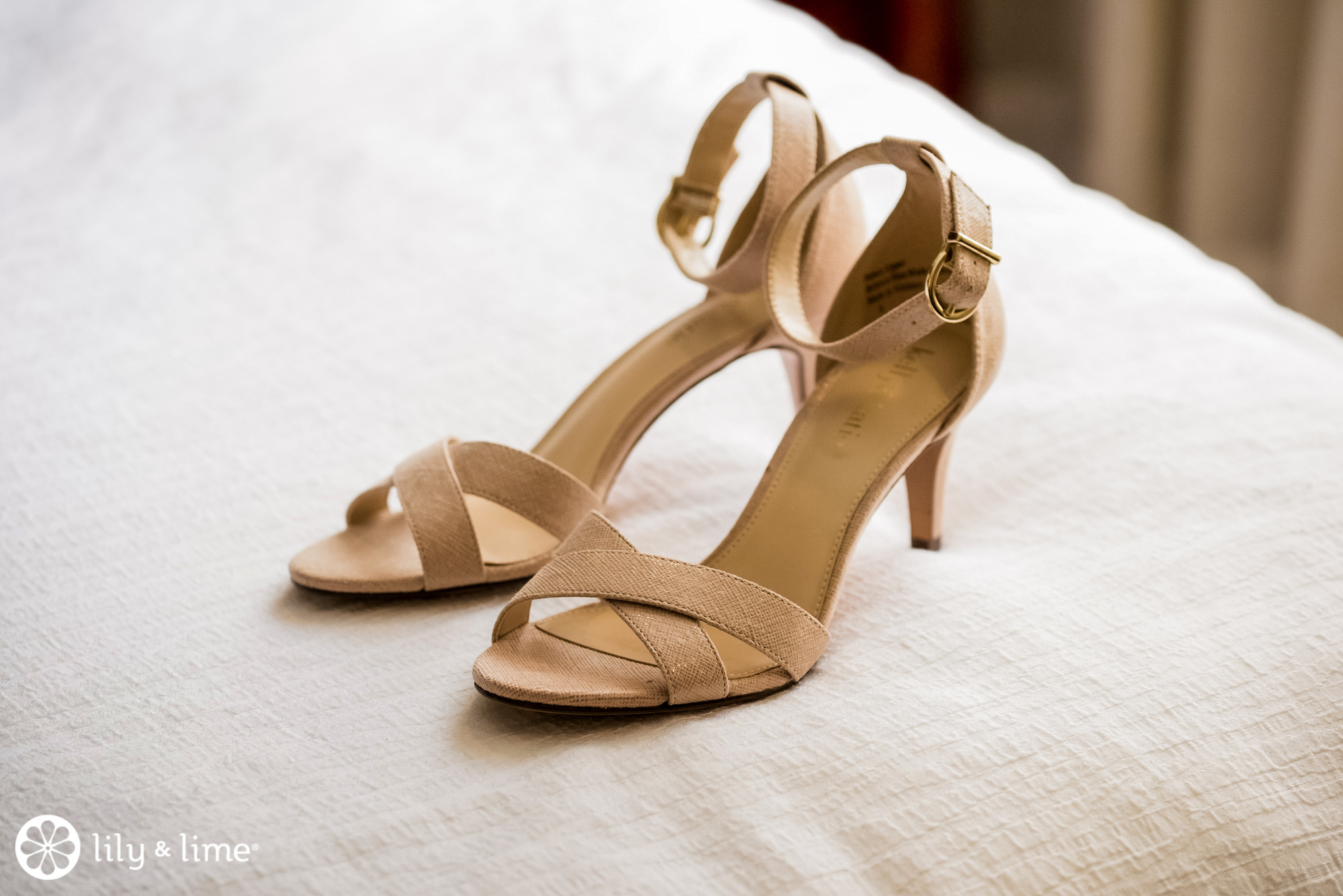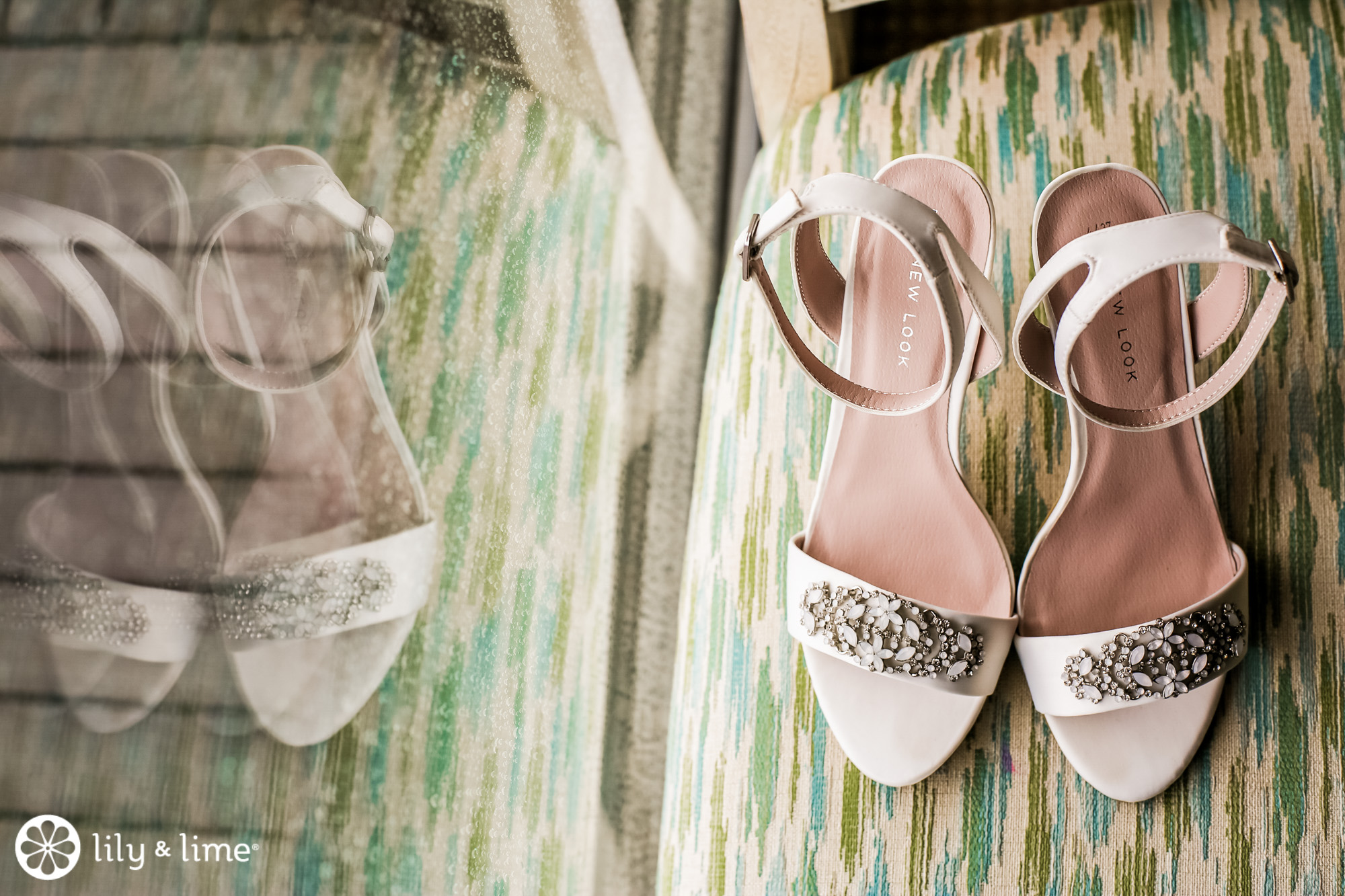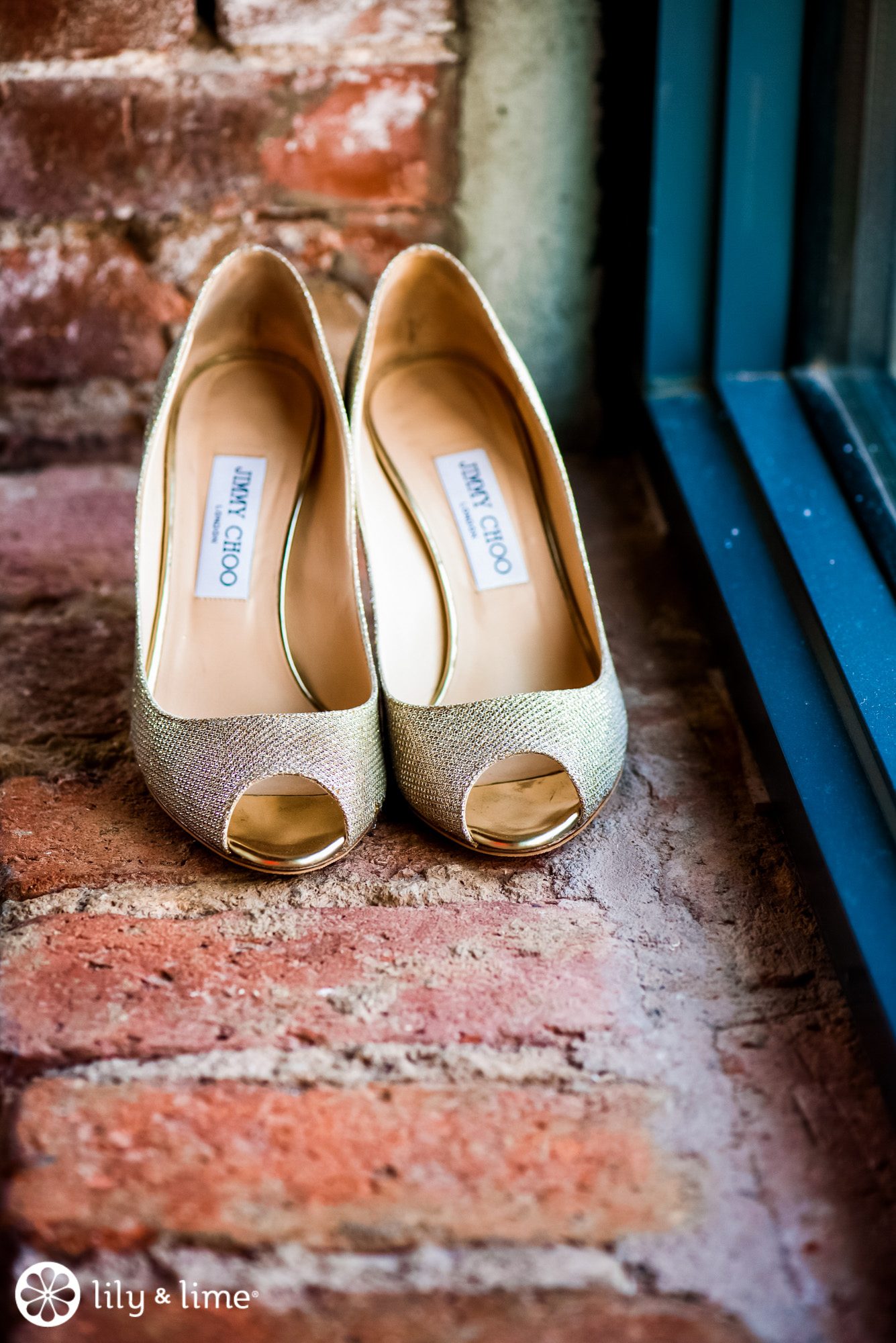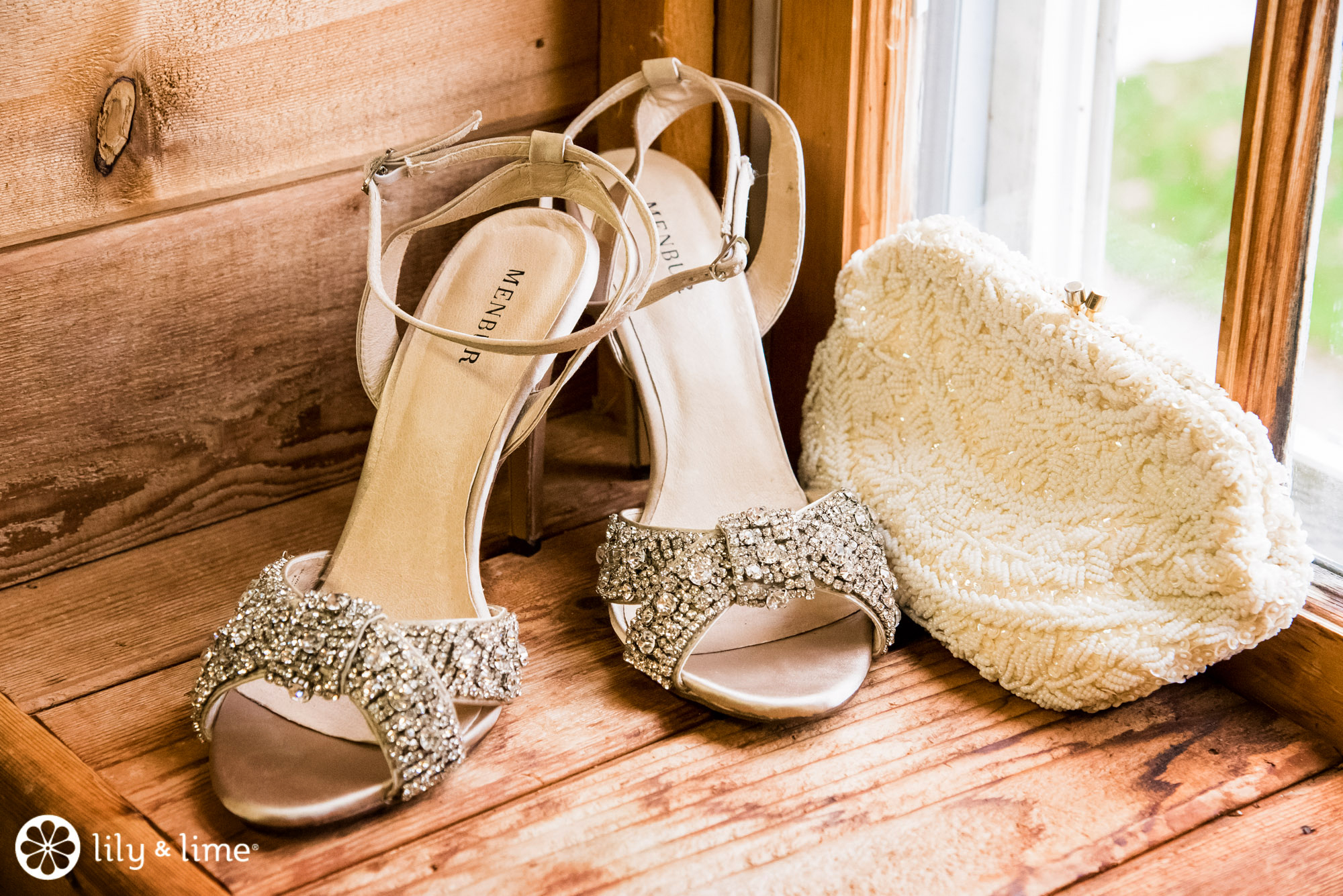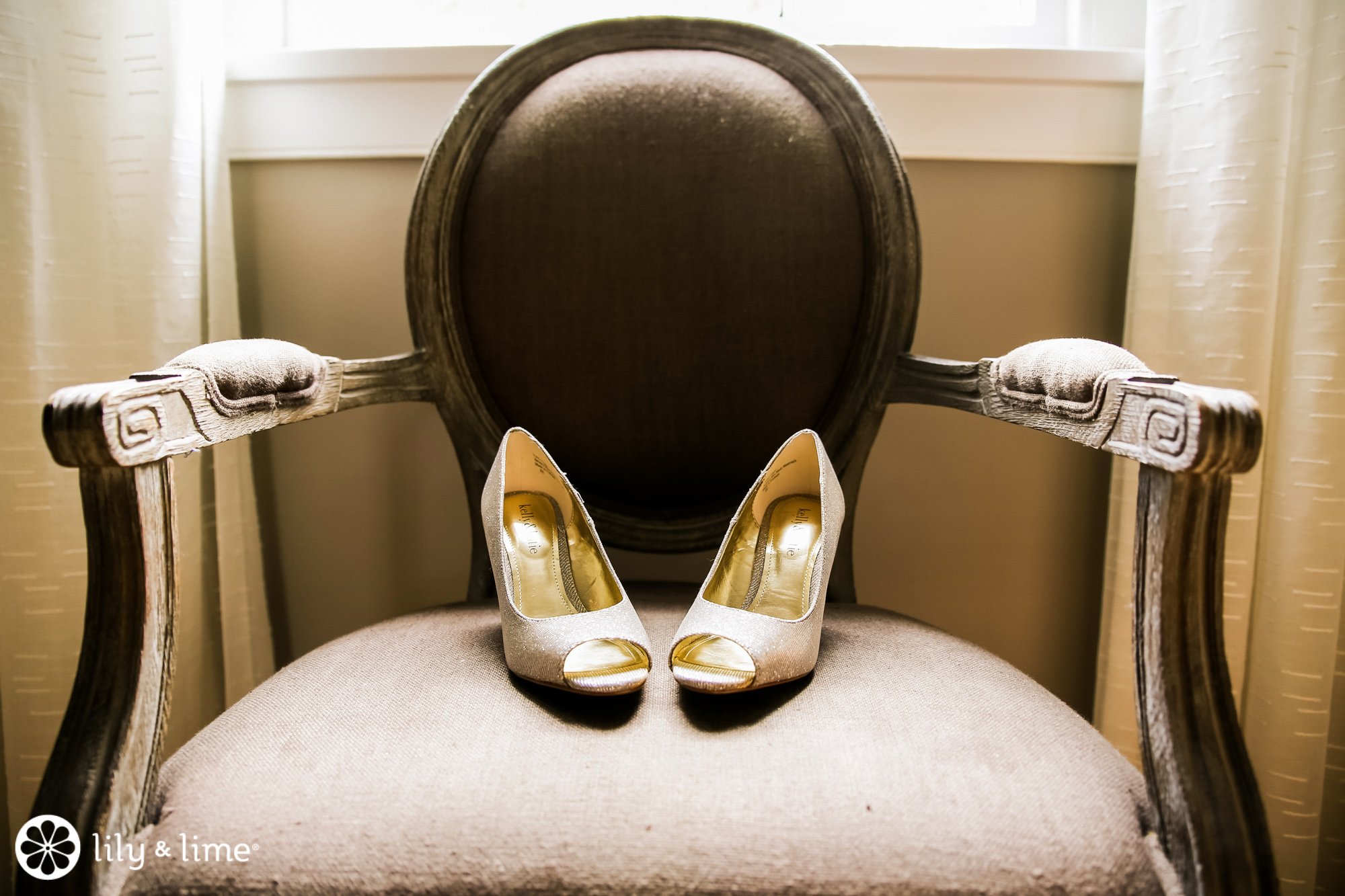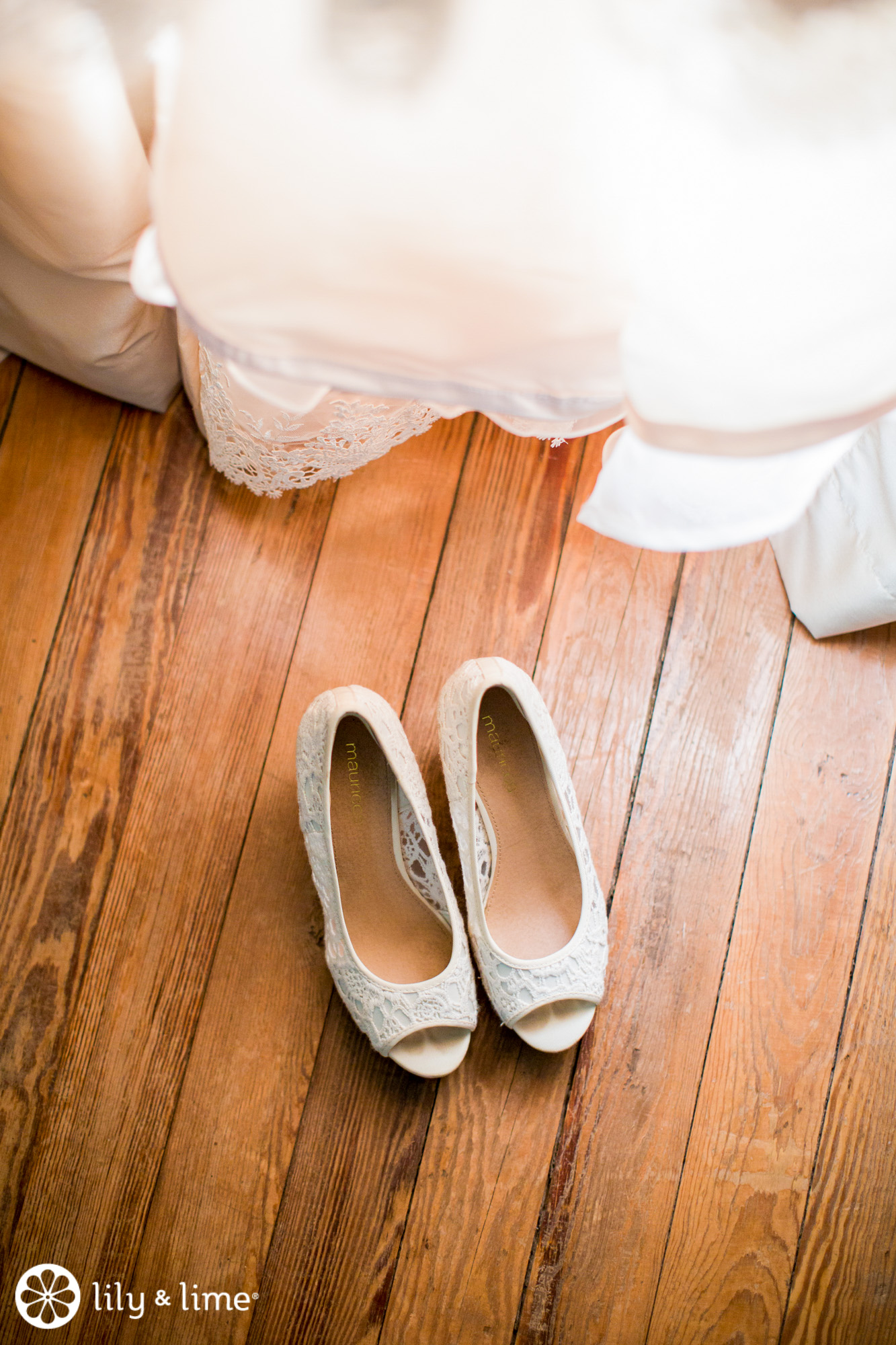 Easy and Elegant
Are you the easy going type of bride who just wants to be comfortable all day? You don't have to work hard to pack a sophisticated punch. You might love kitten heels, embellished sandals, sparkling flats, or even bridal sneakers. These shoes can all take you from bridal prep to midnight with no problem at all.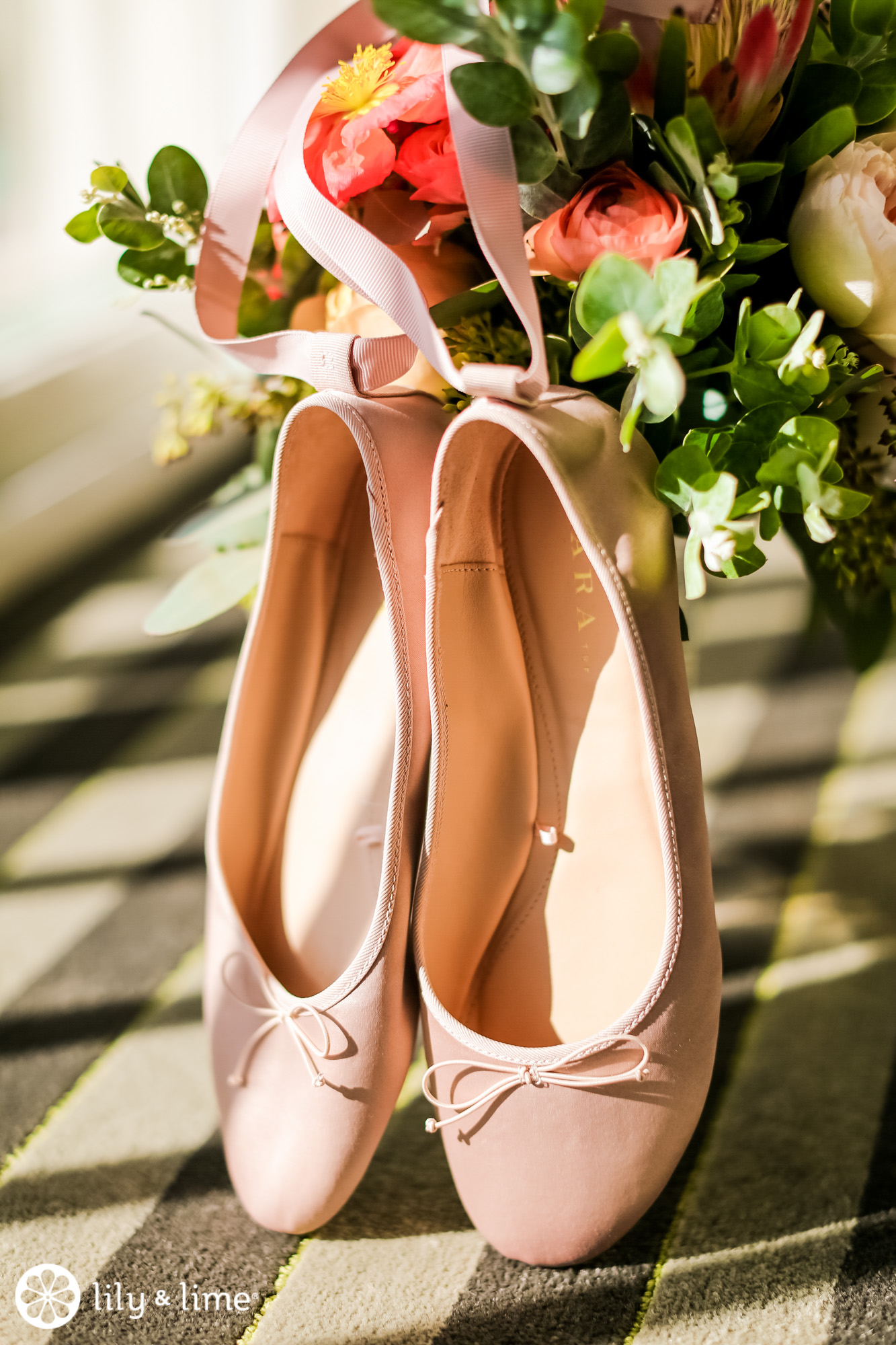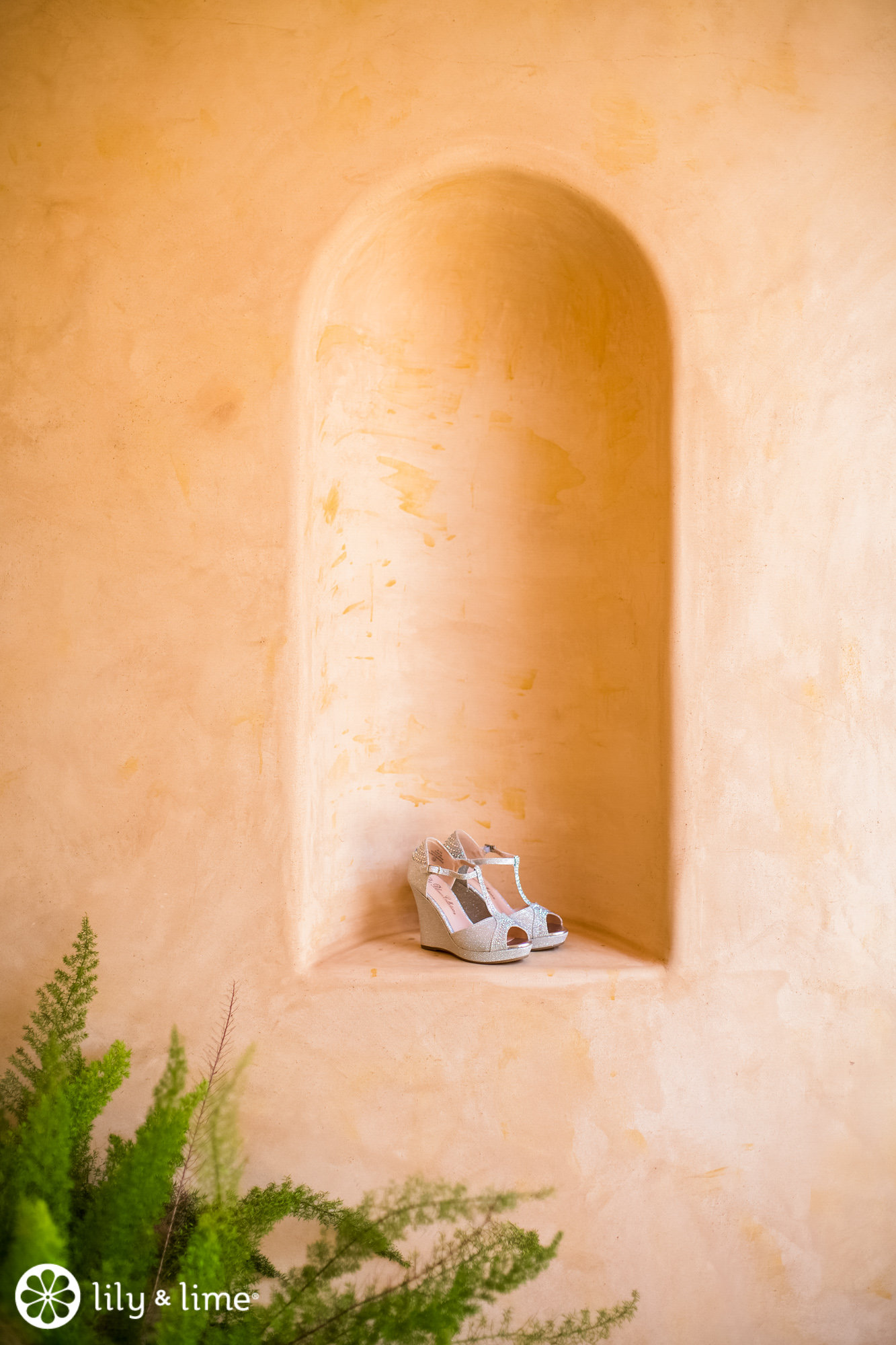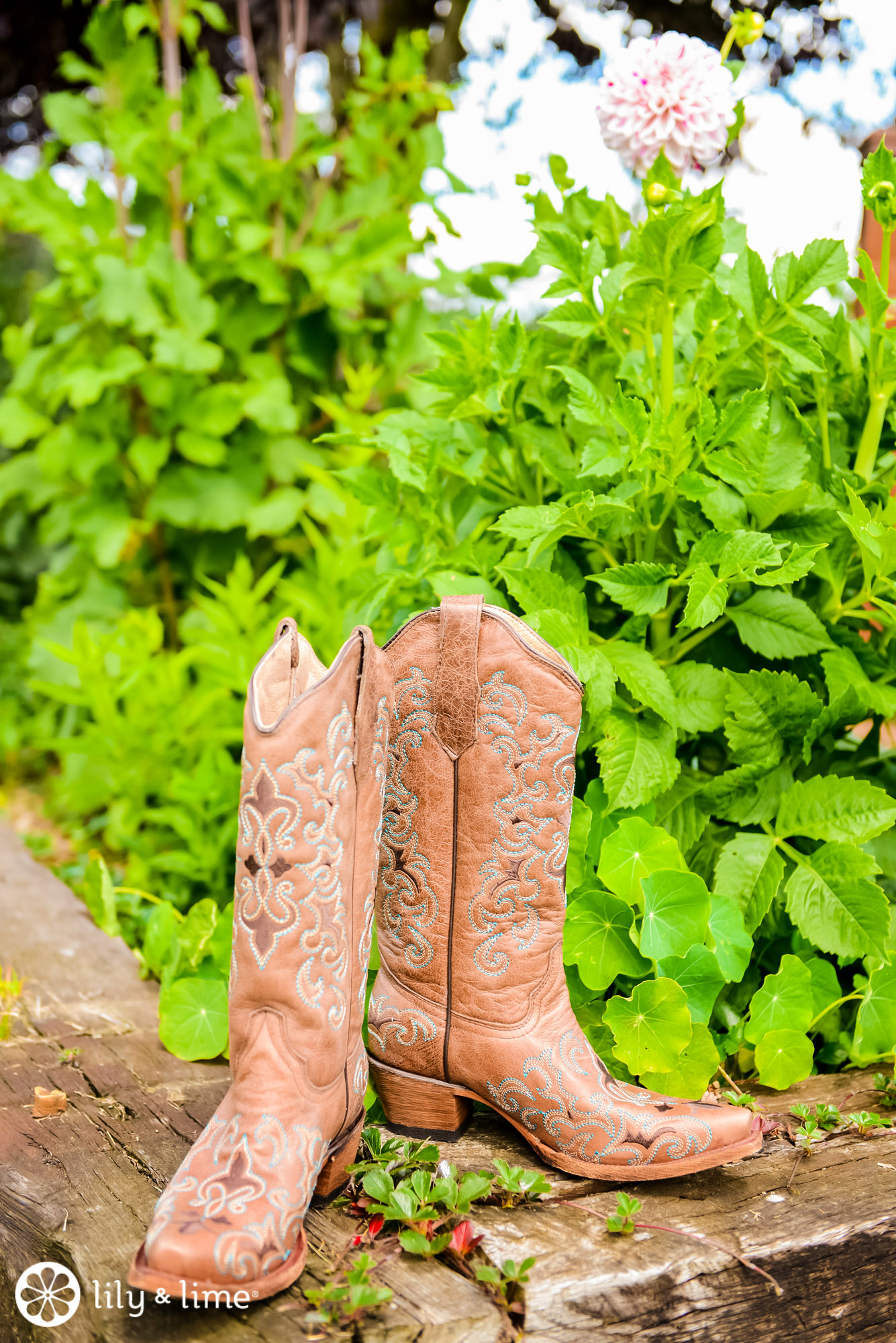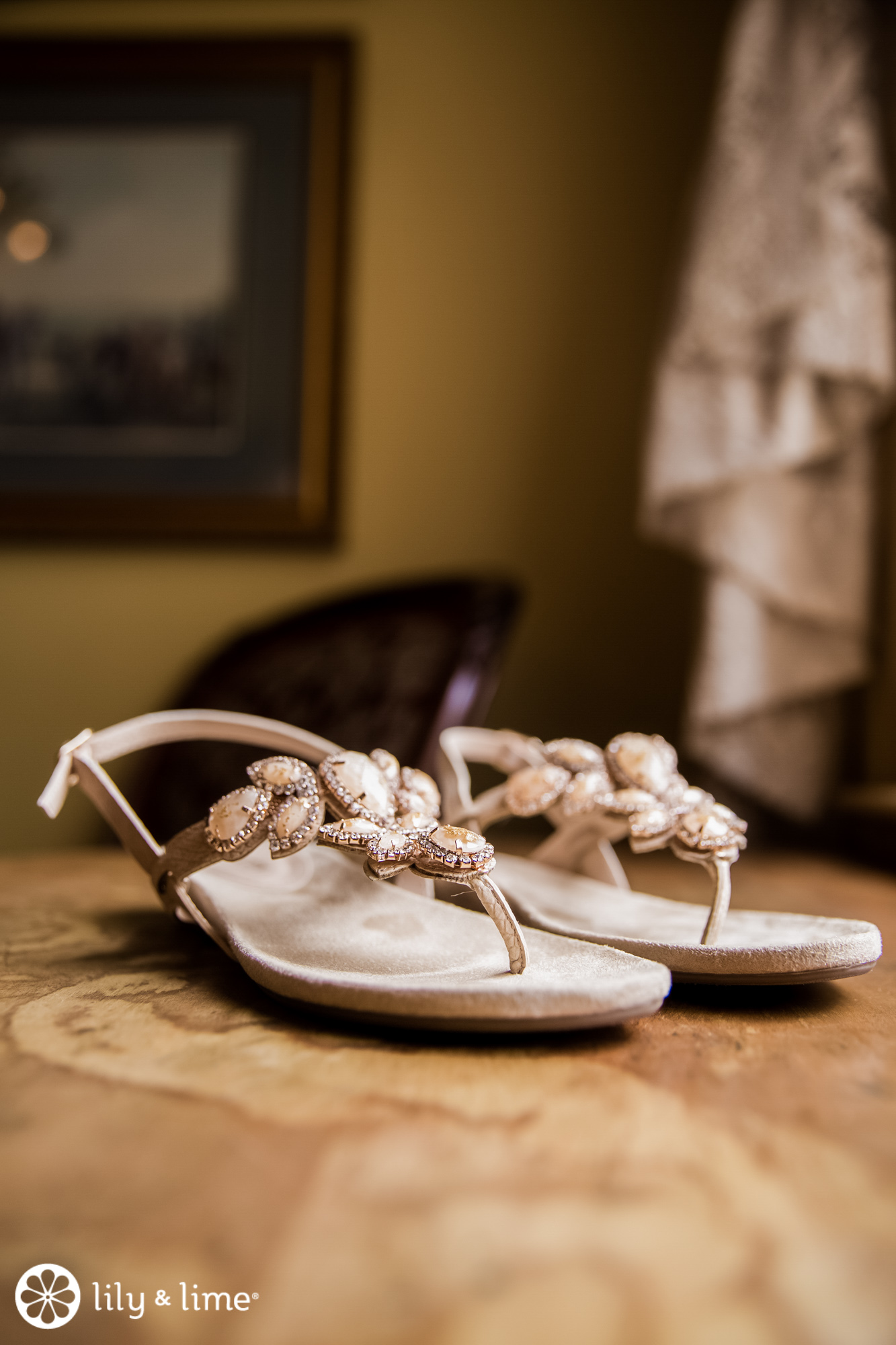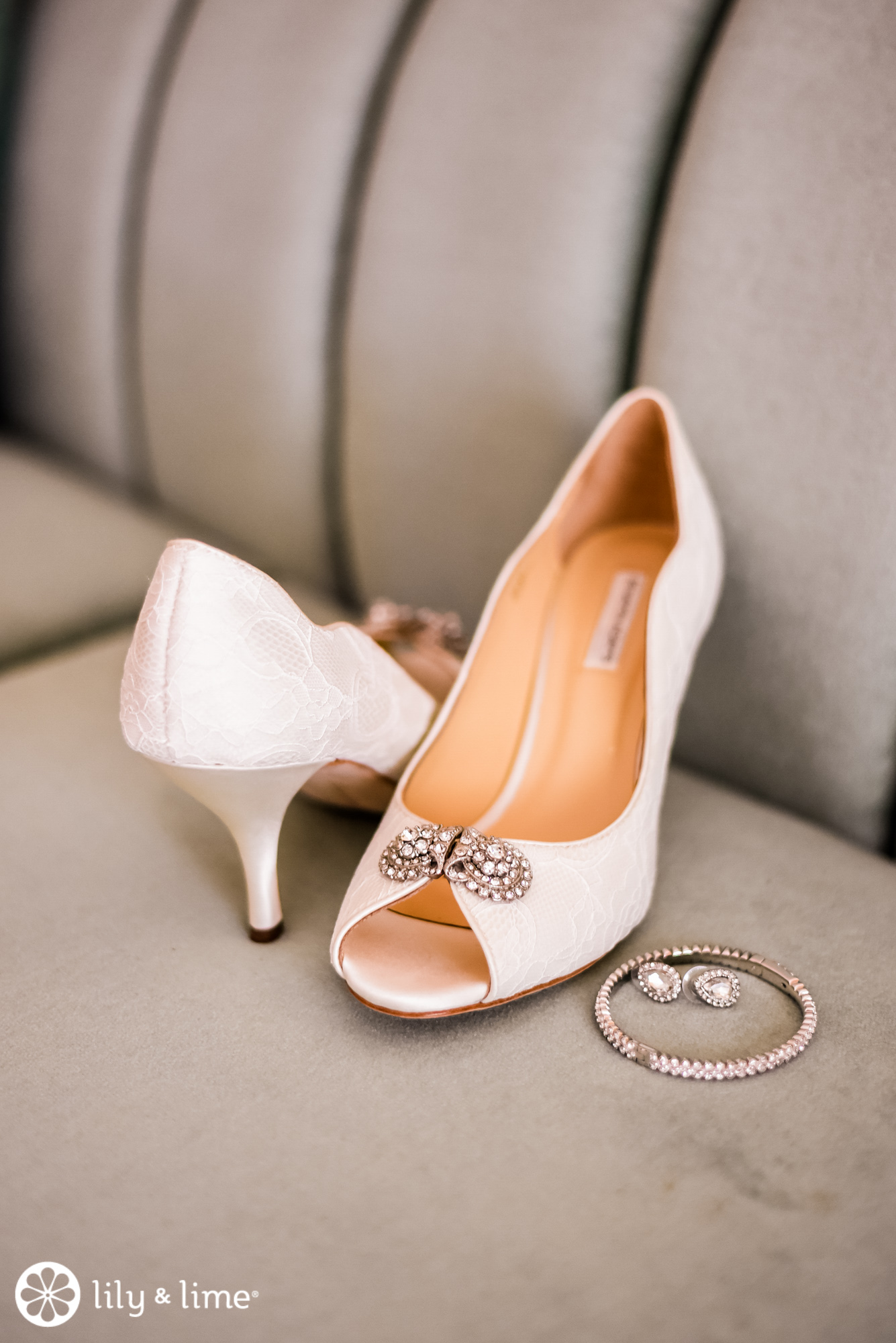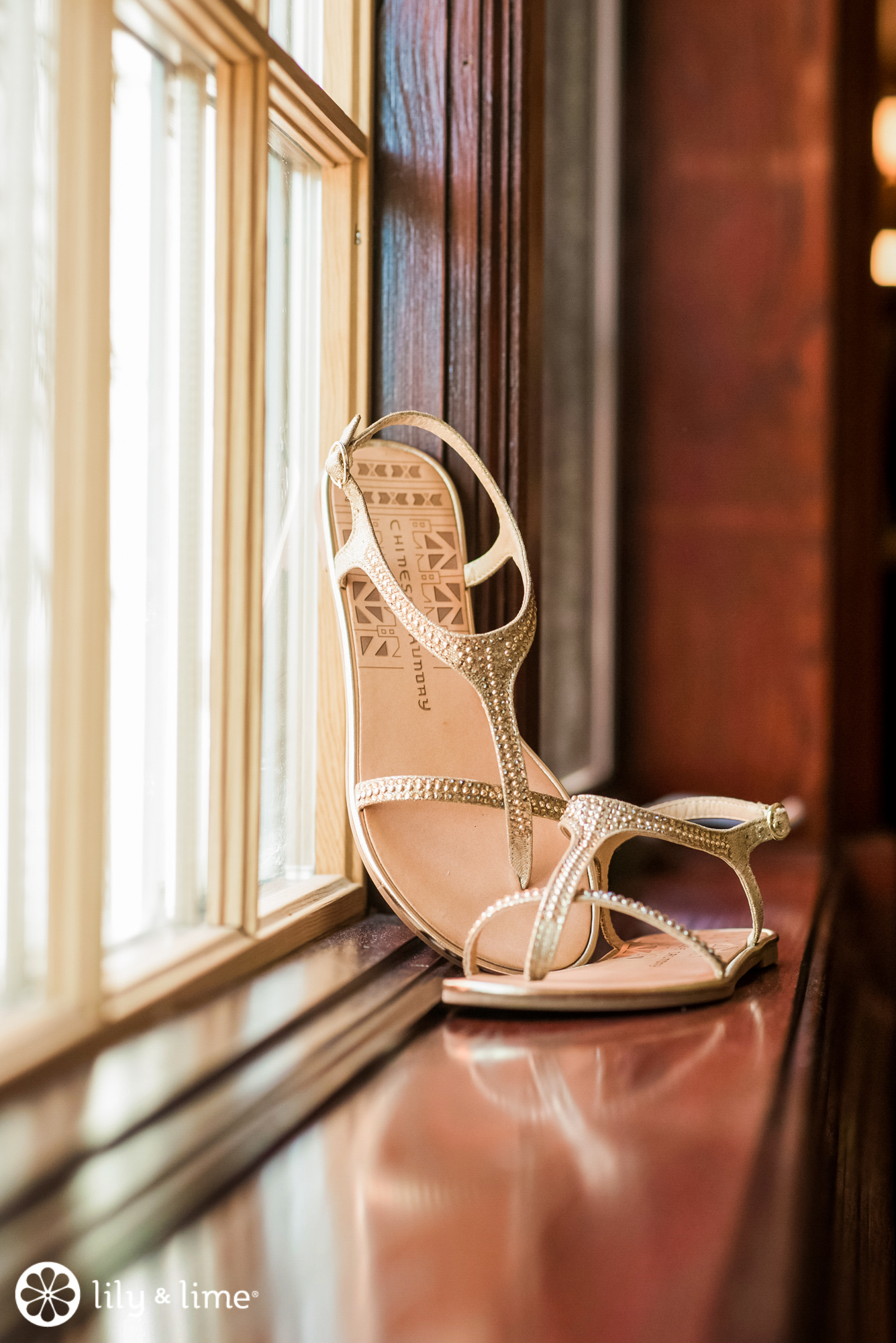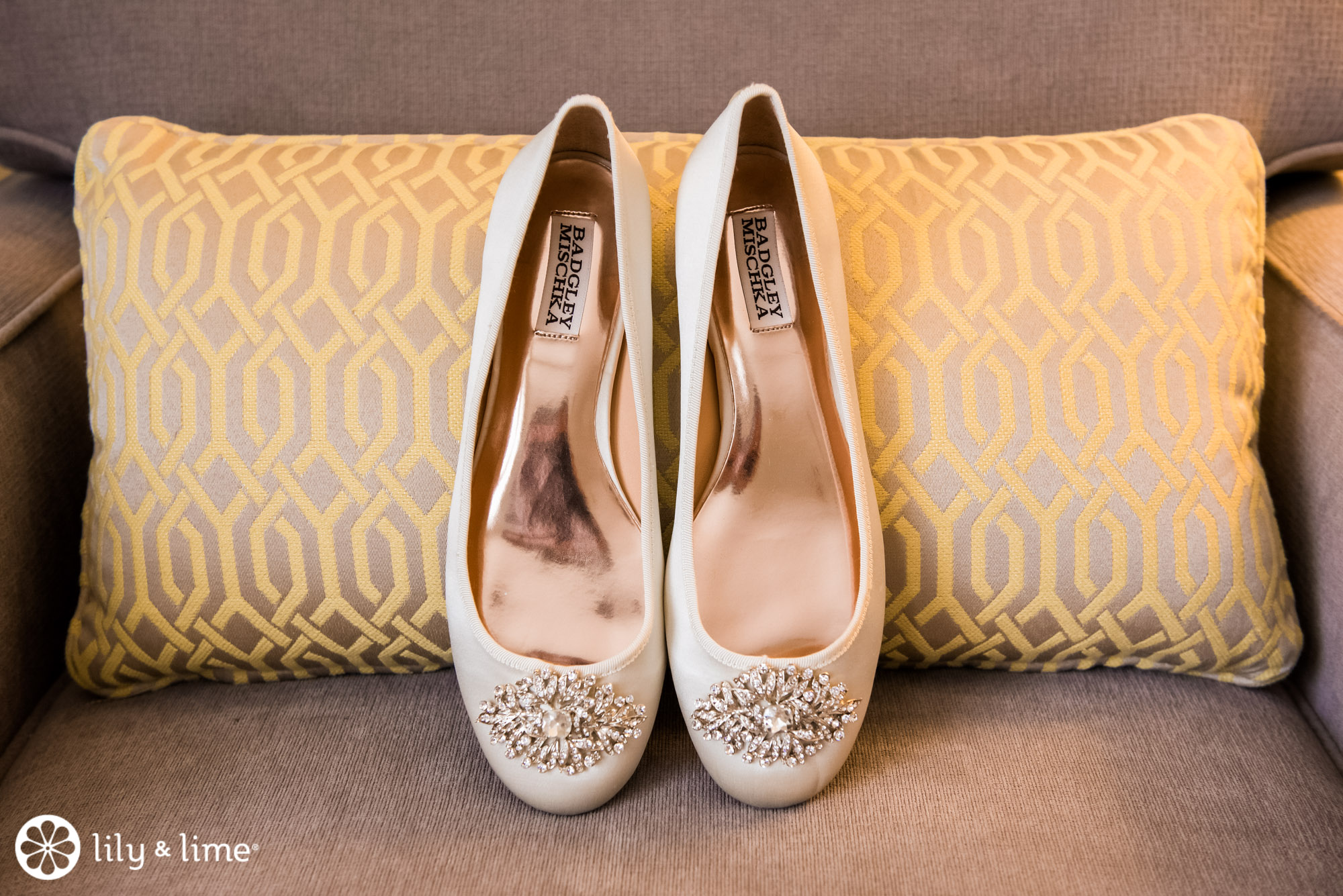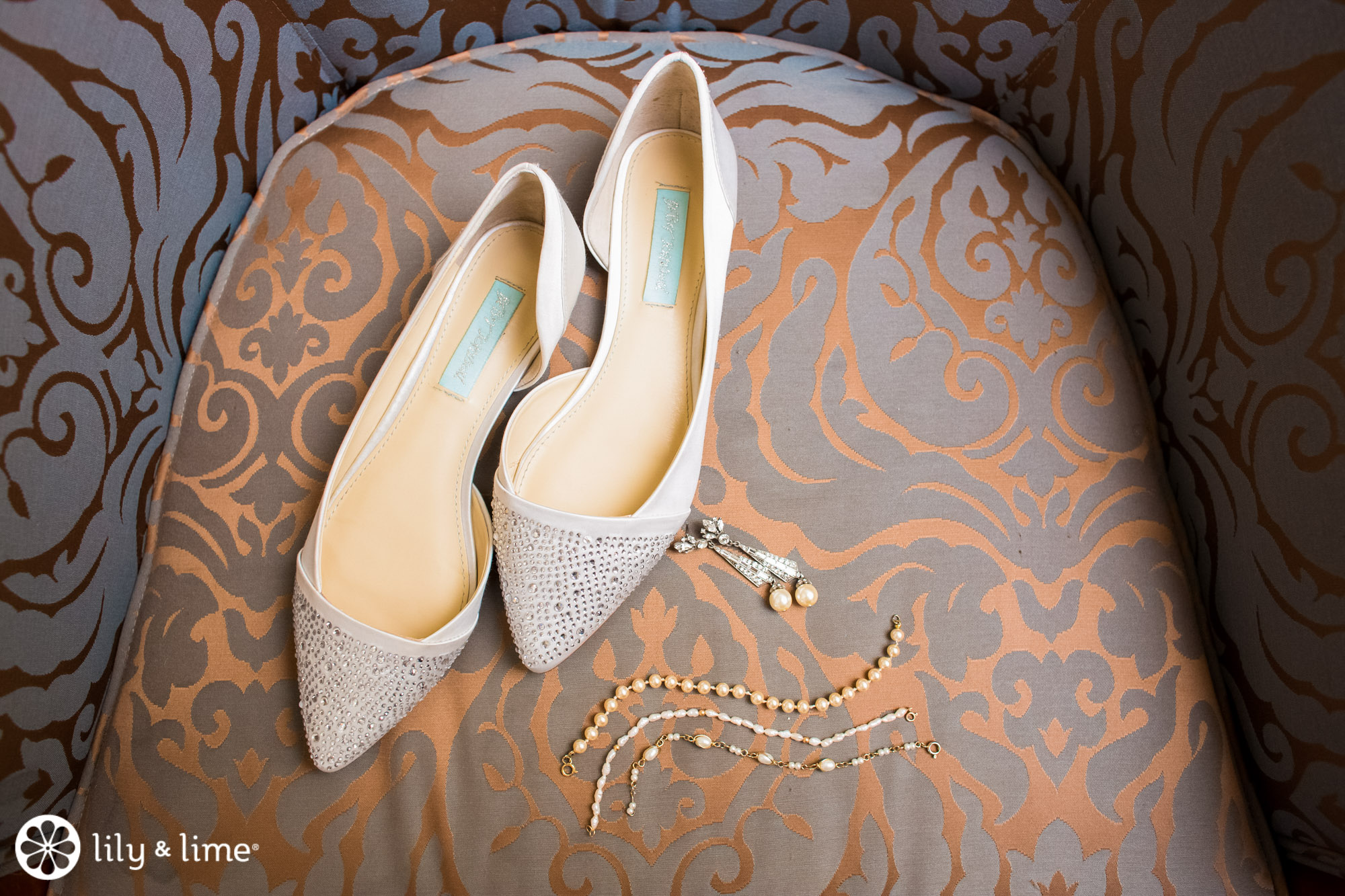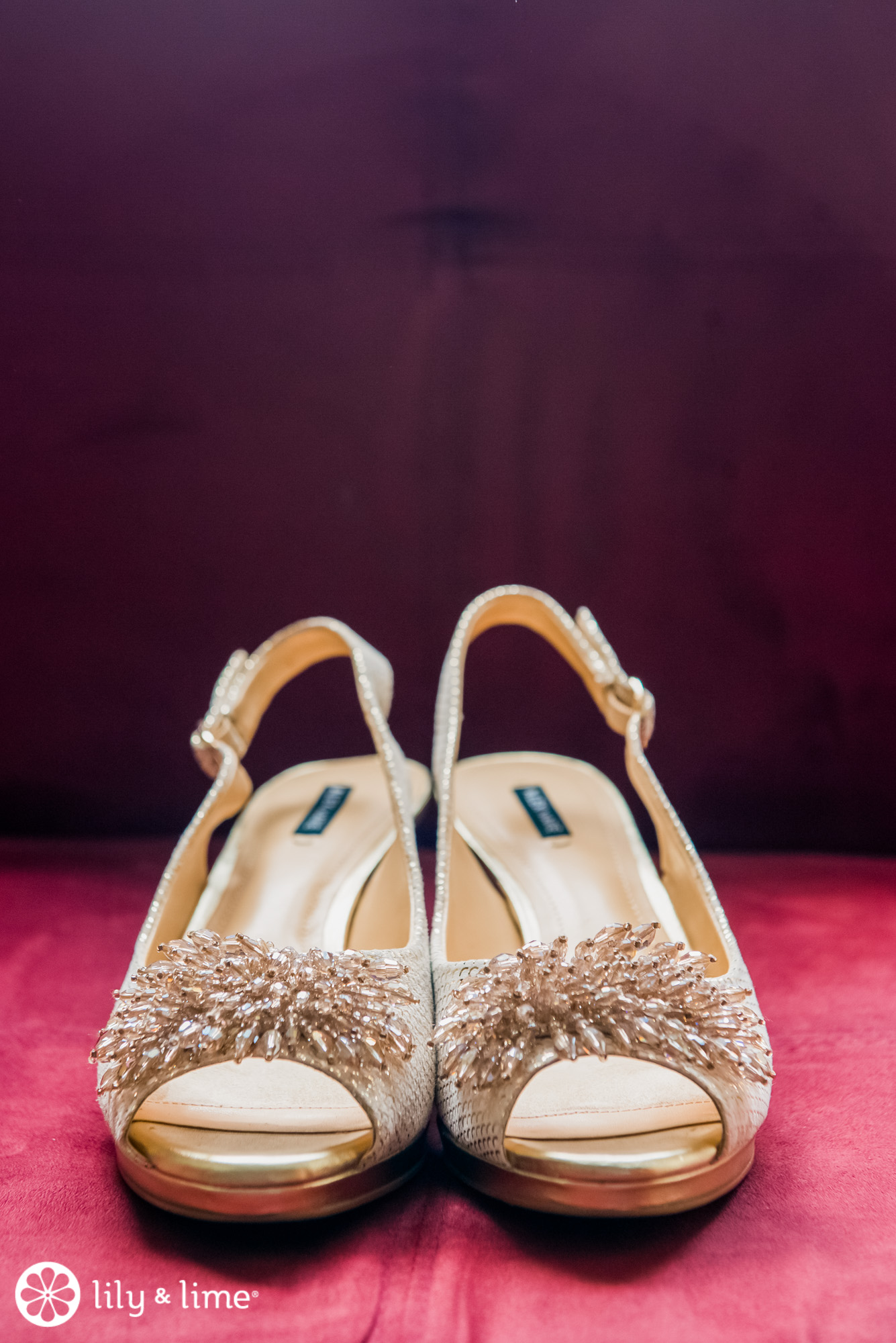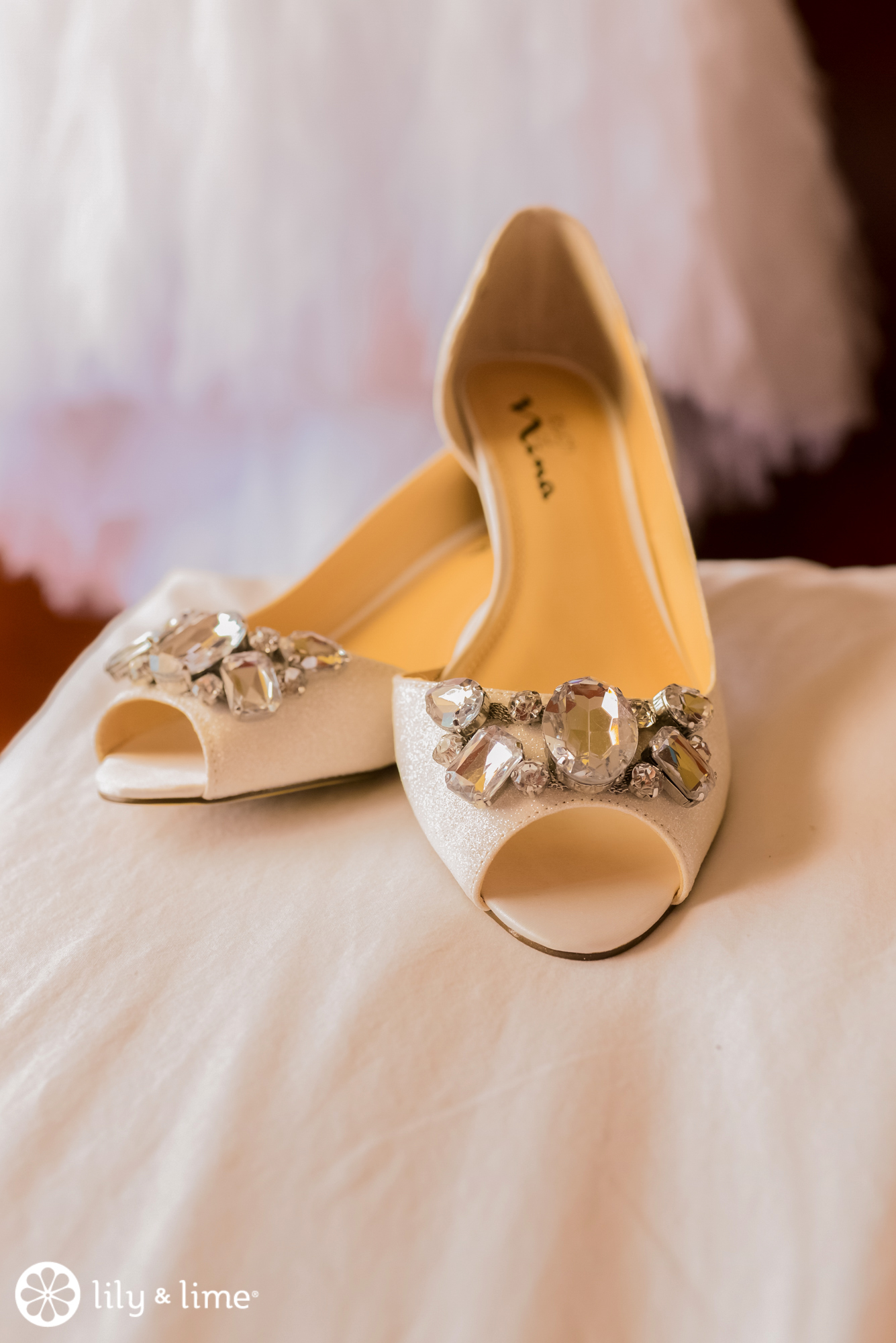 Modern
To add a little on-trend edge to your bridal look, you can rock of-the-moment pointed pumps, cage heels, and patterns. The modern bridal shoe is any shoe you can dream of. We love simple, modern silhouettes, florals and stripes, as well as intricate cagey heels.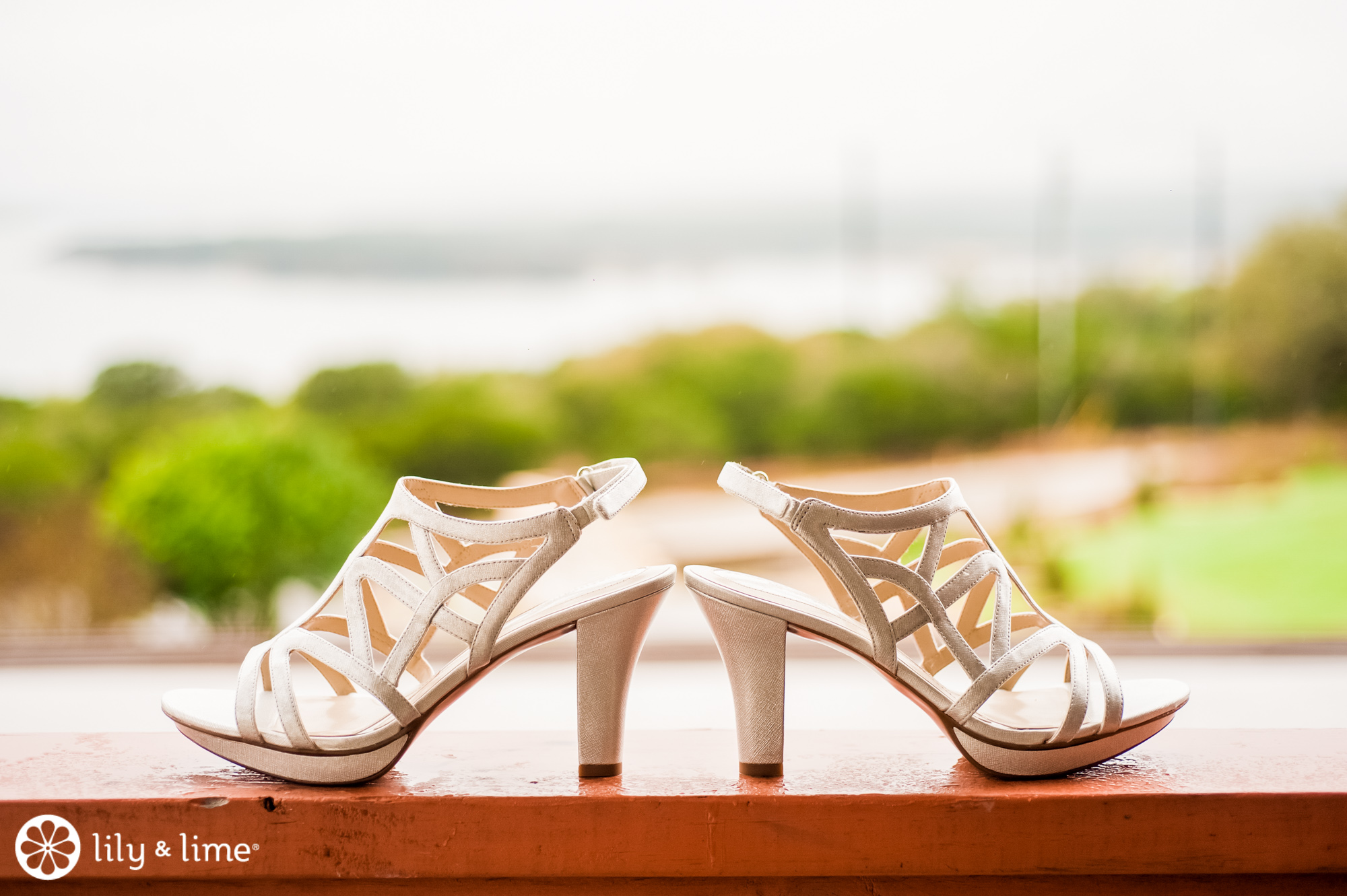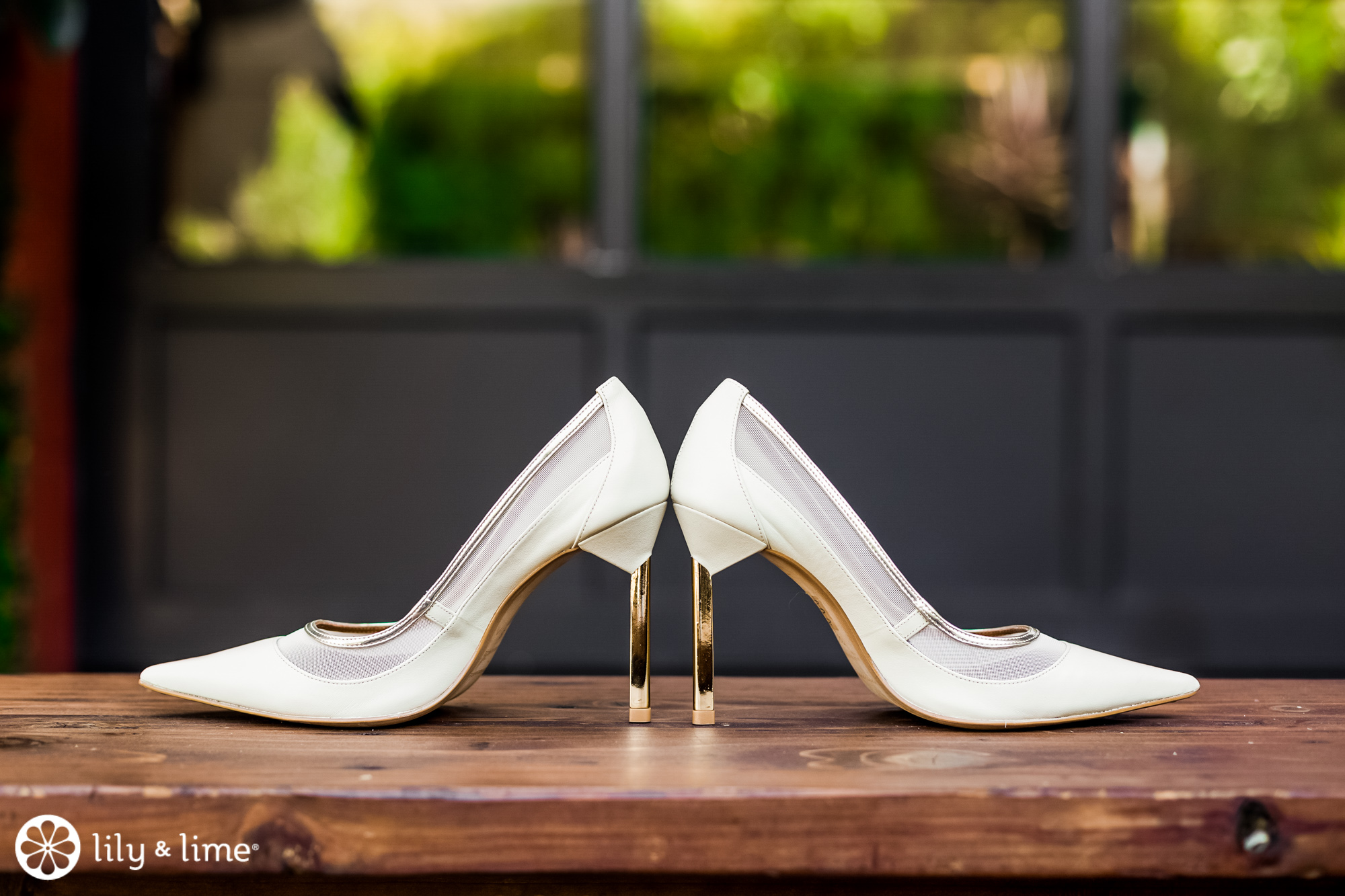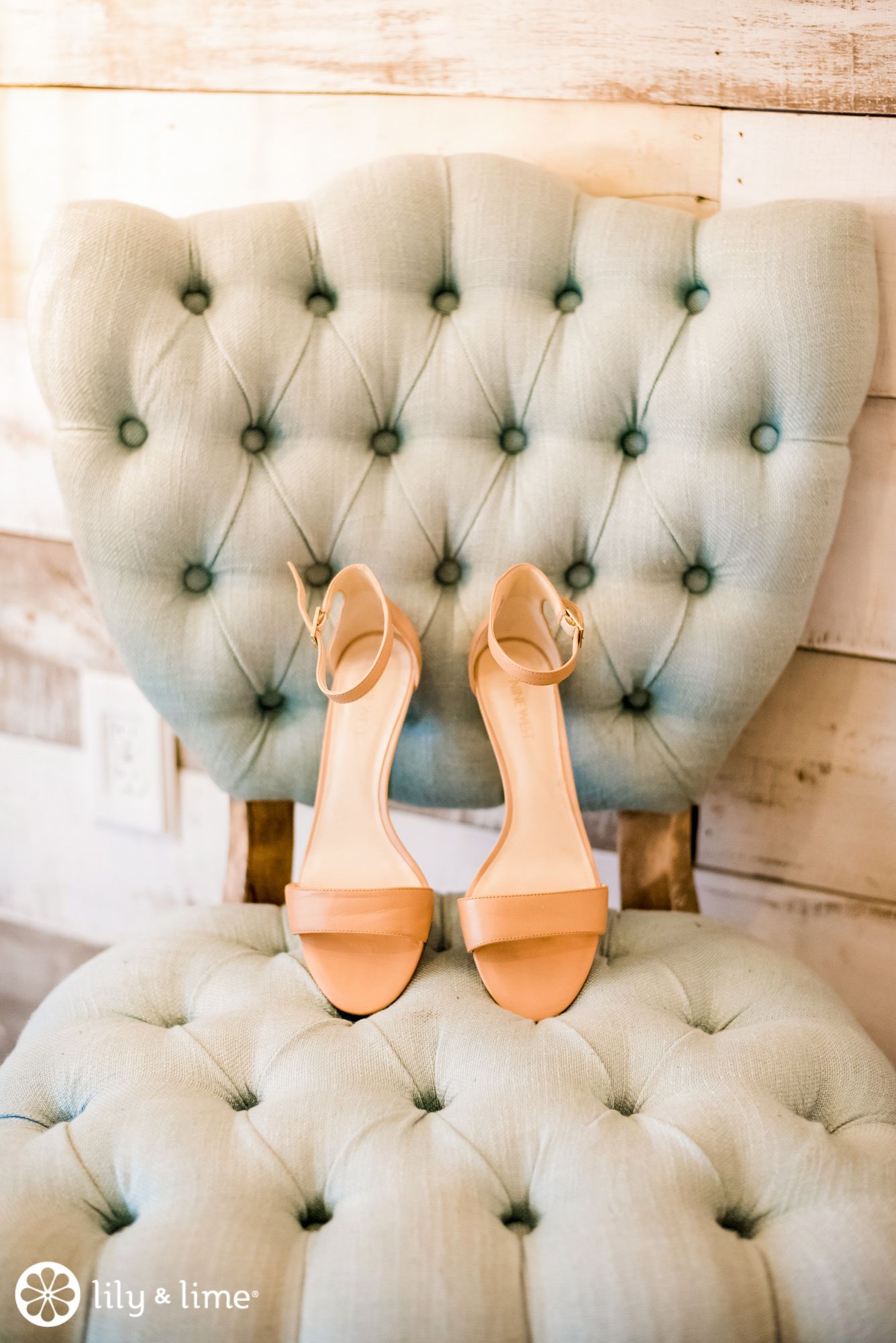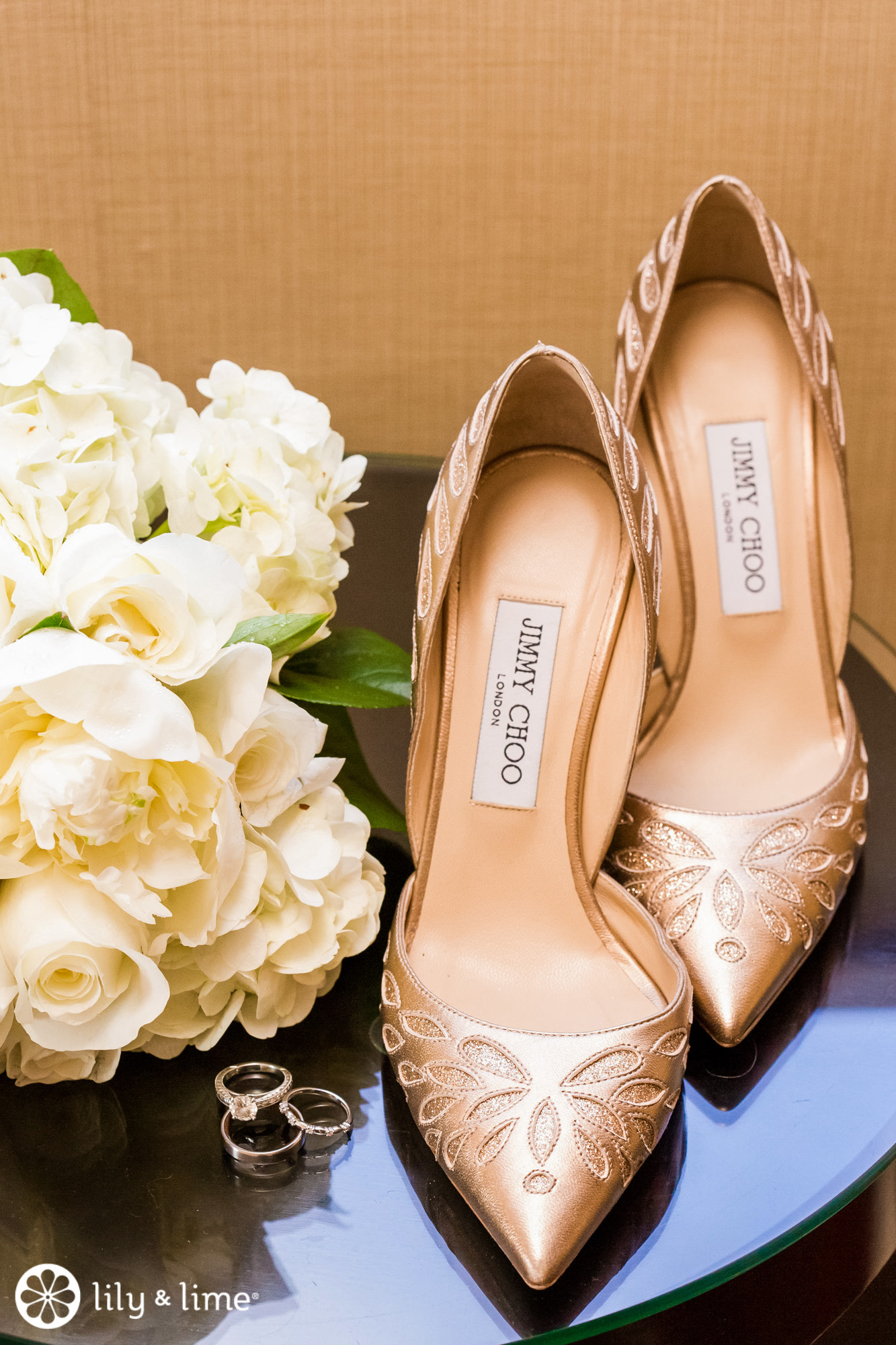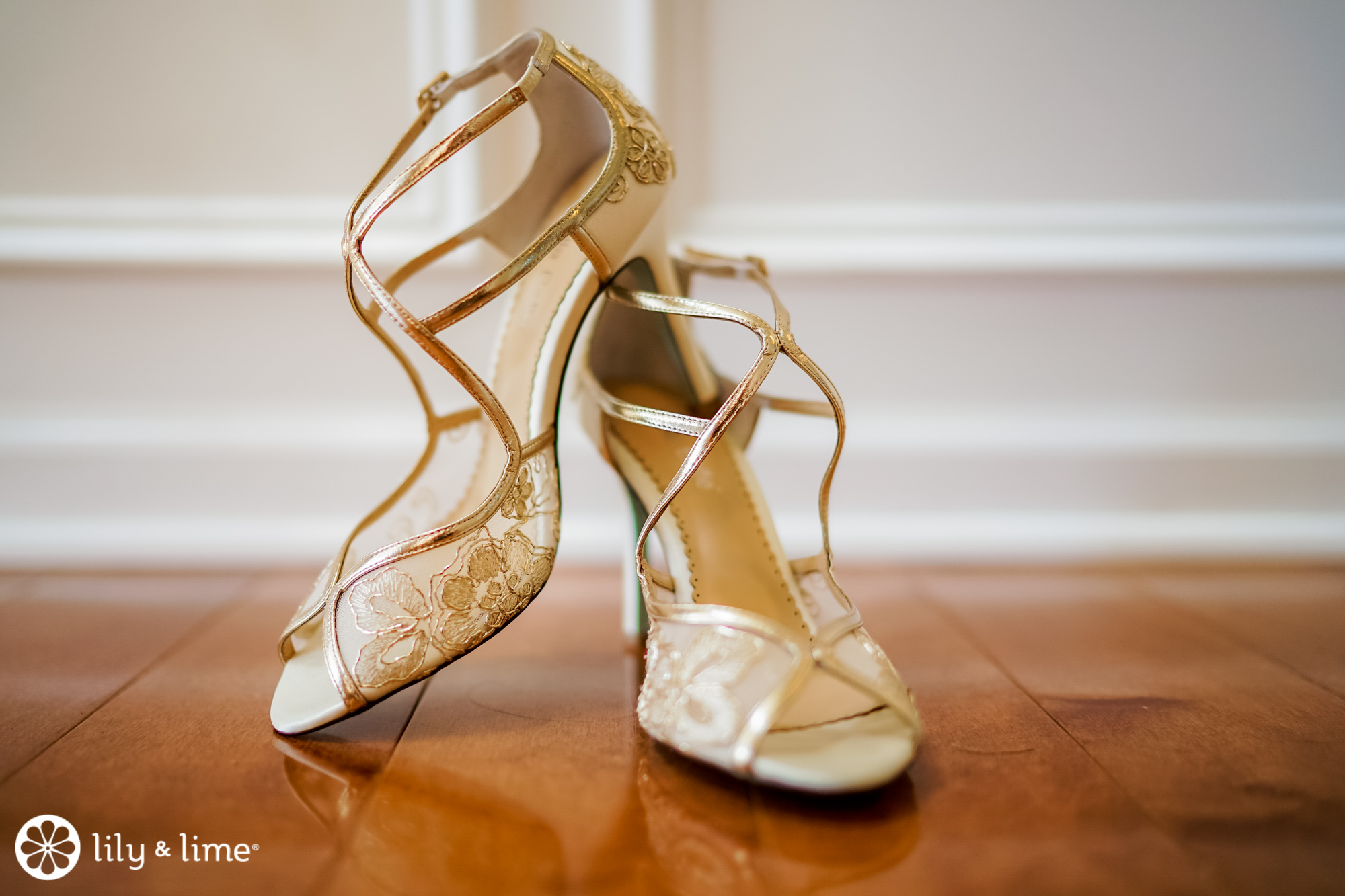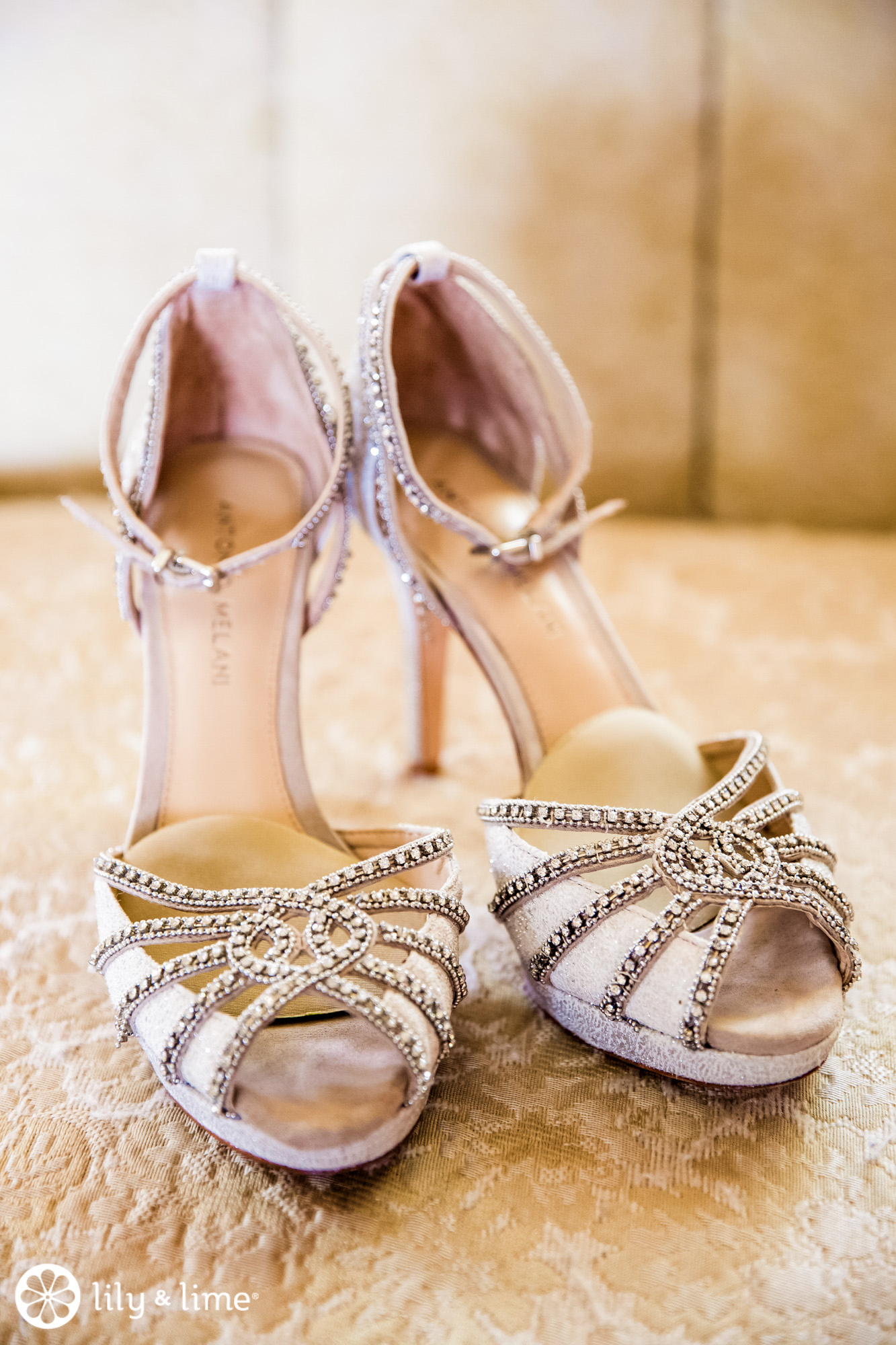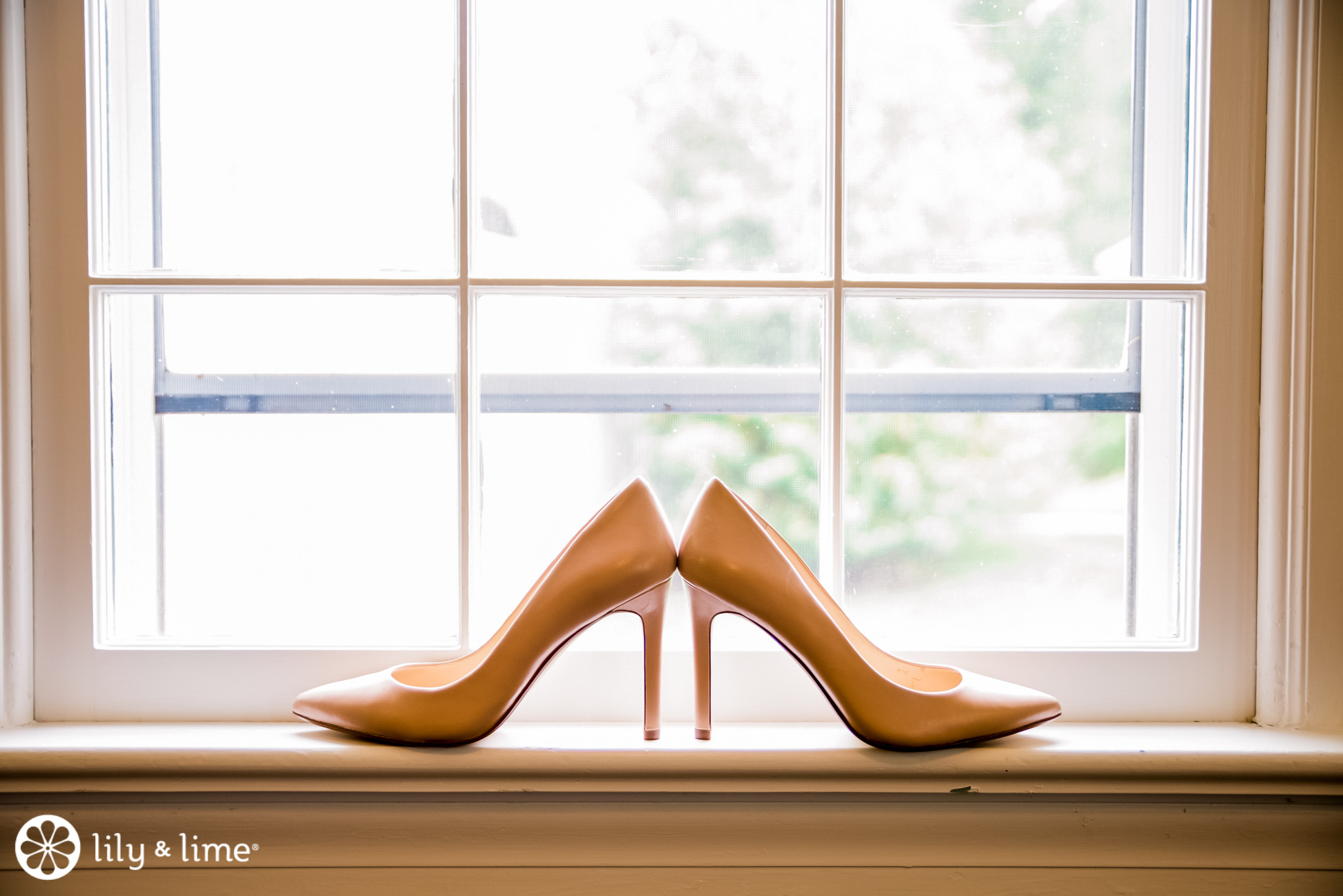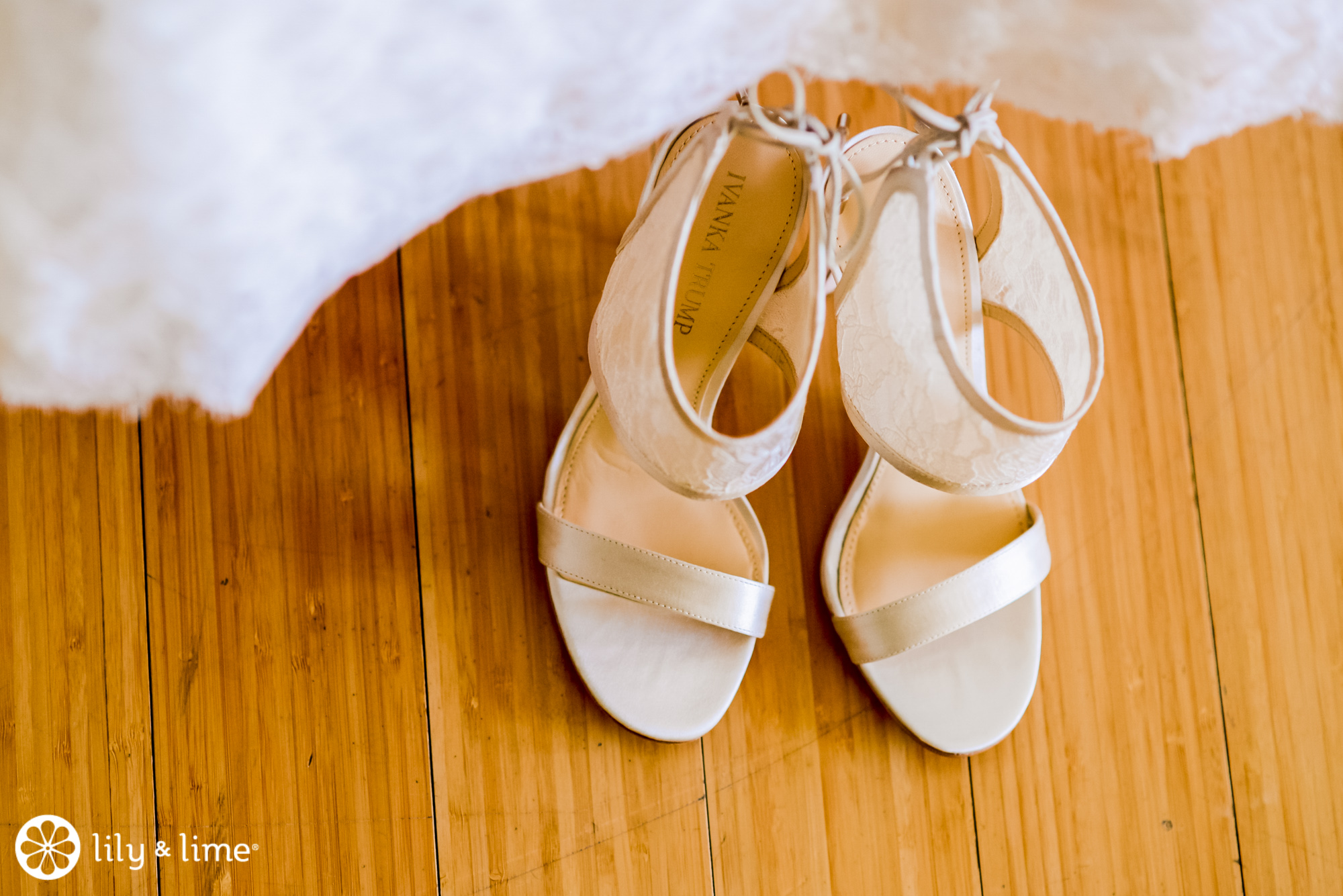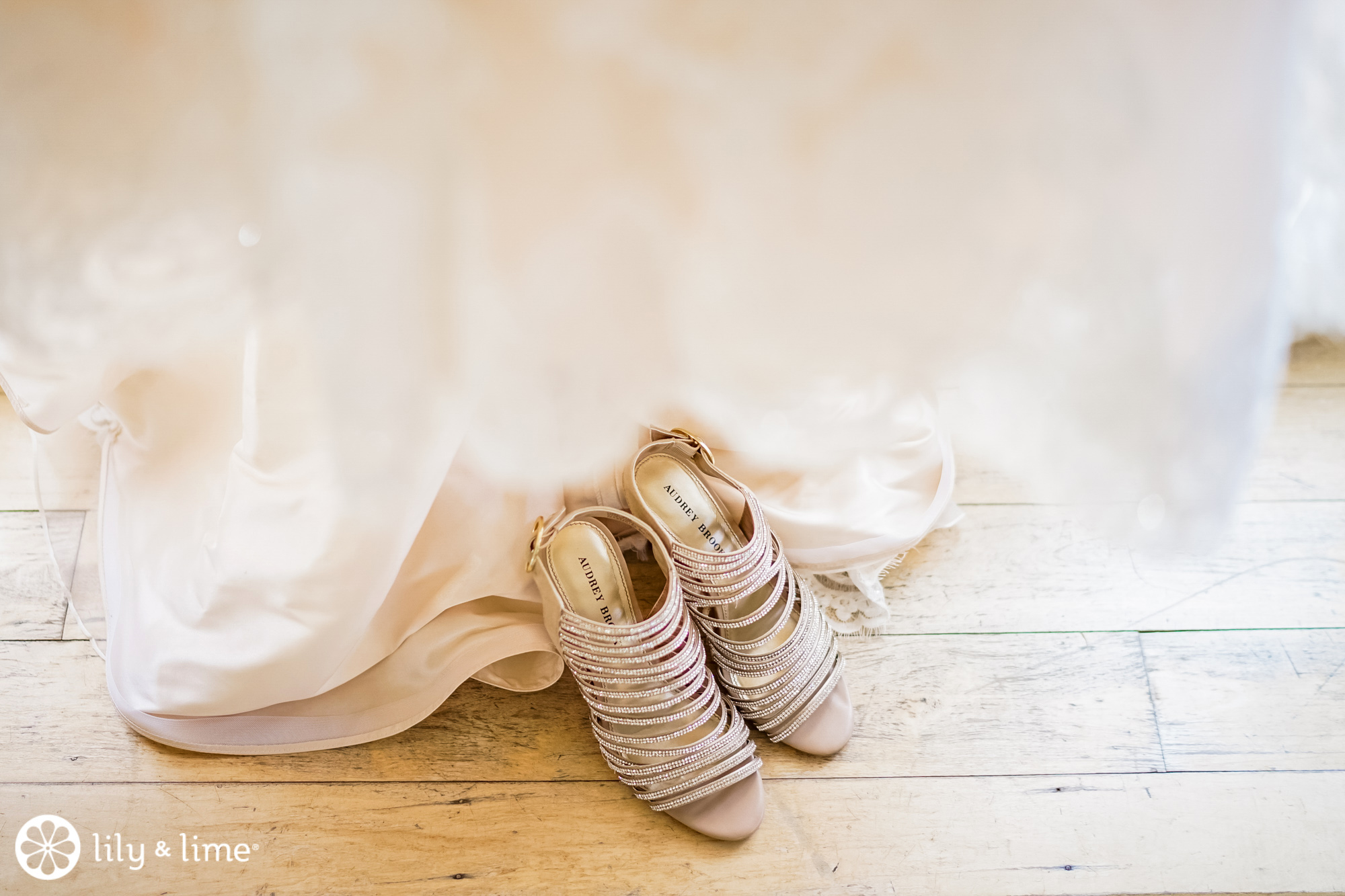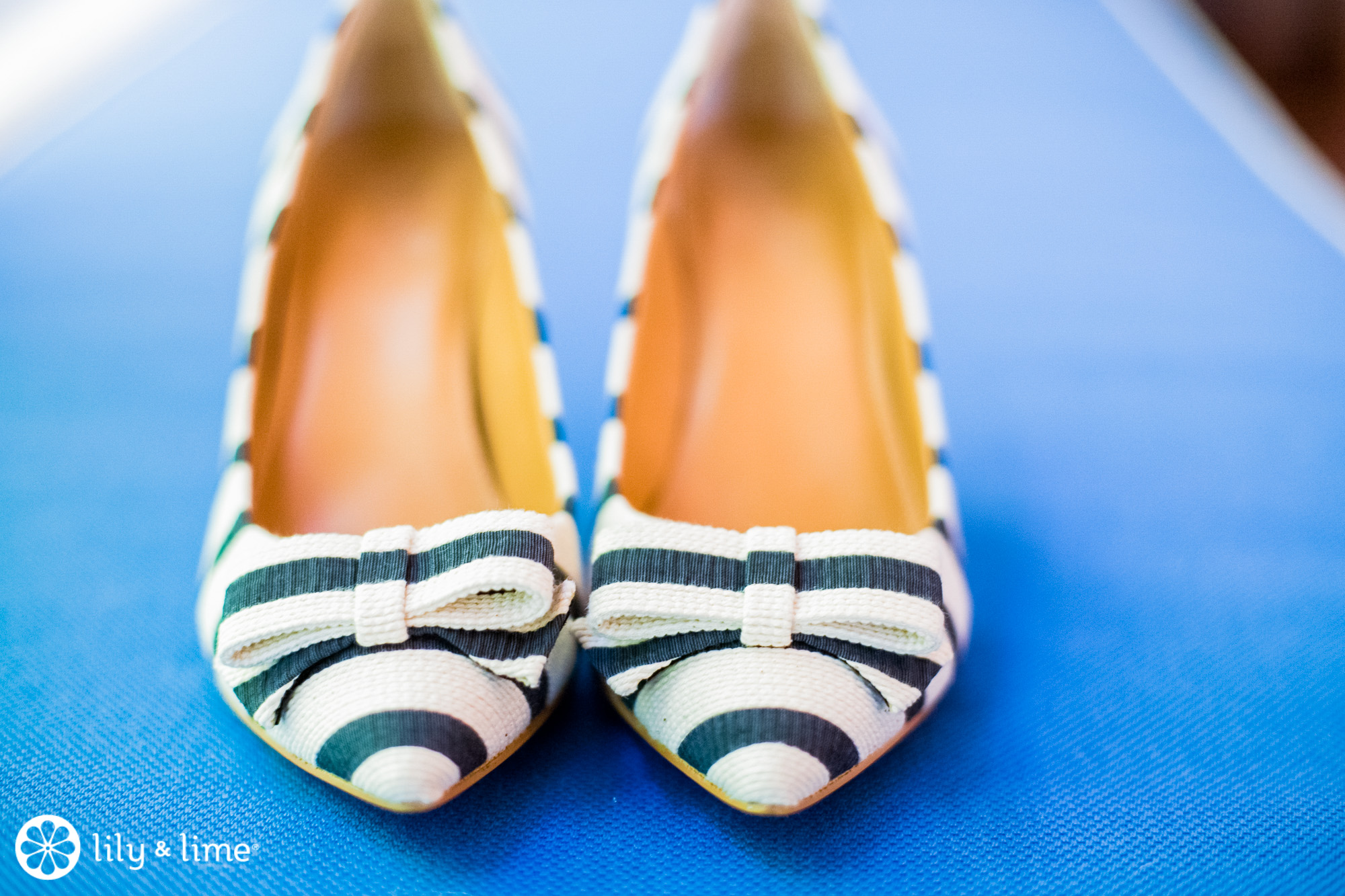 Colorful
Adding a pop of color is such a playful approach to bridal shoes. We love it when brides match their shoes to their wedding colors or use it as their pop of blue!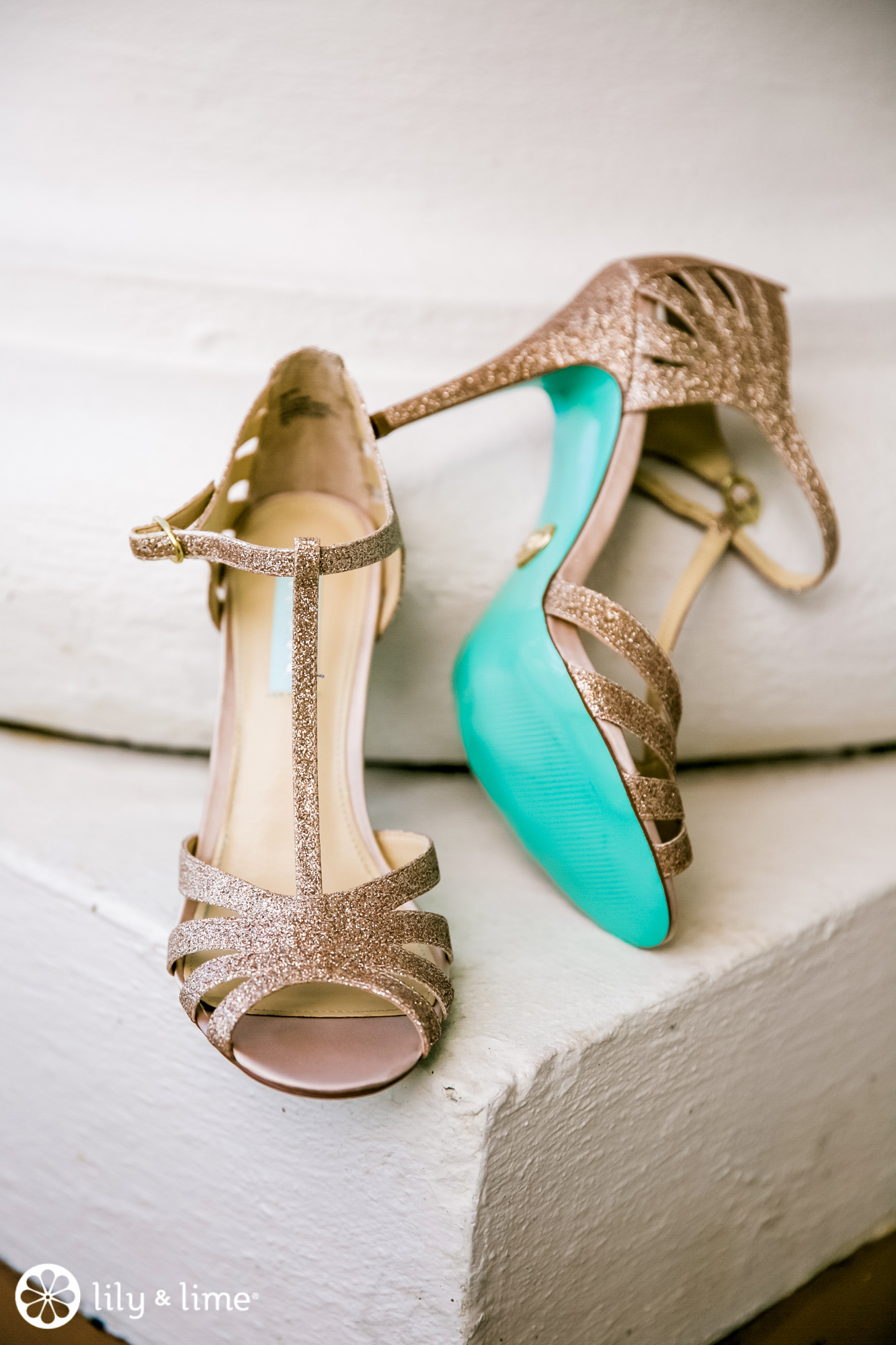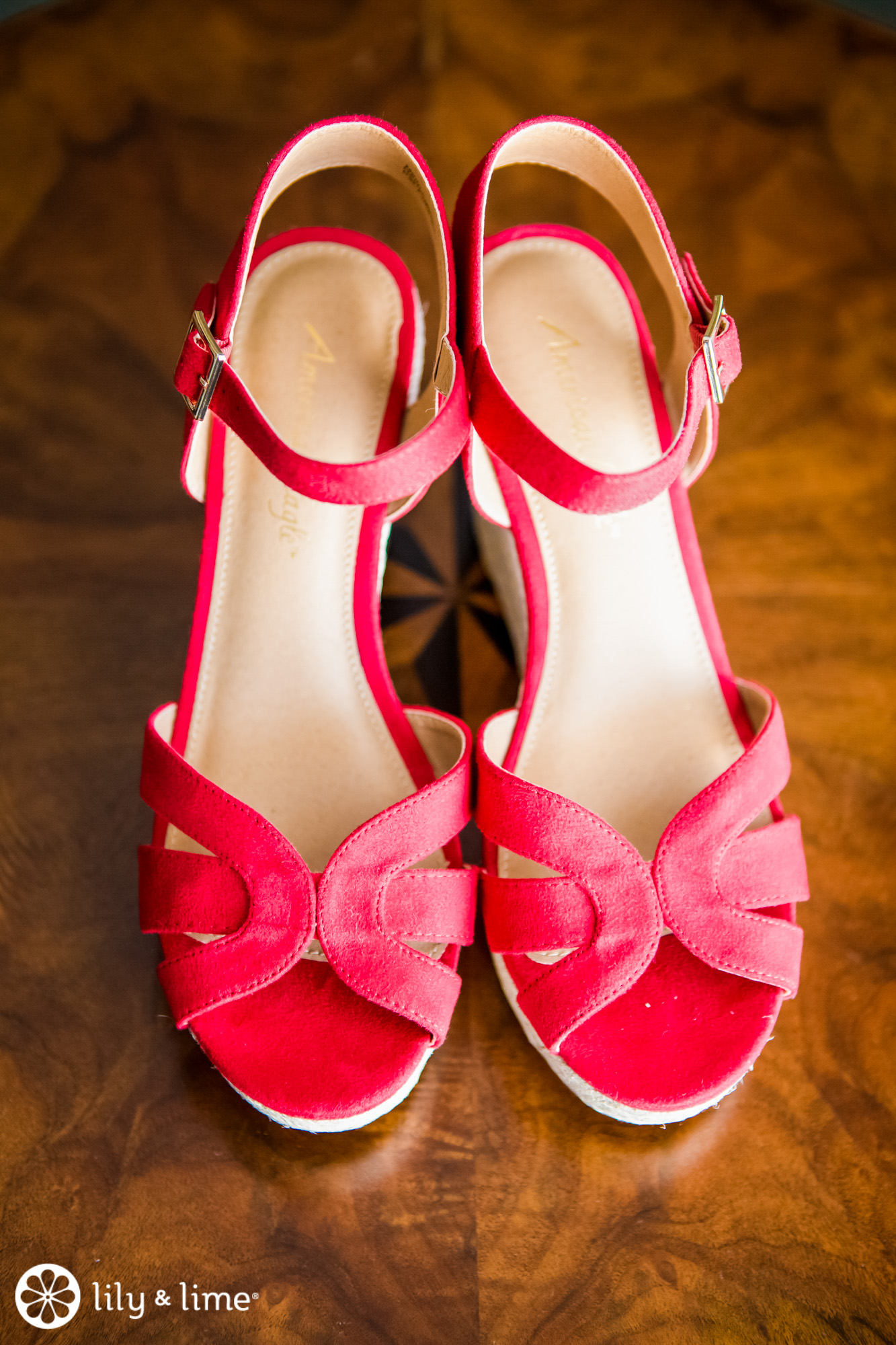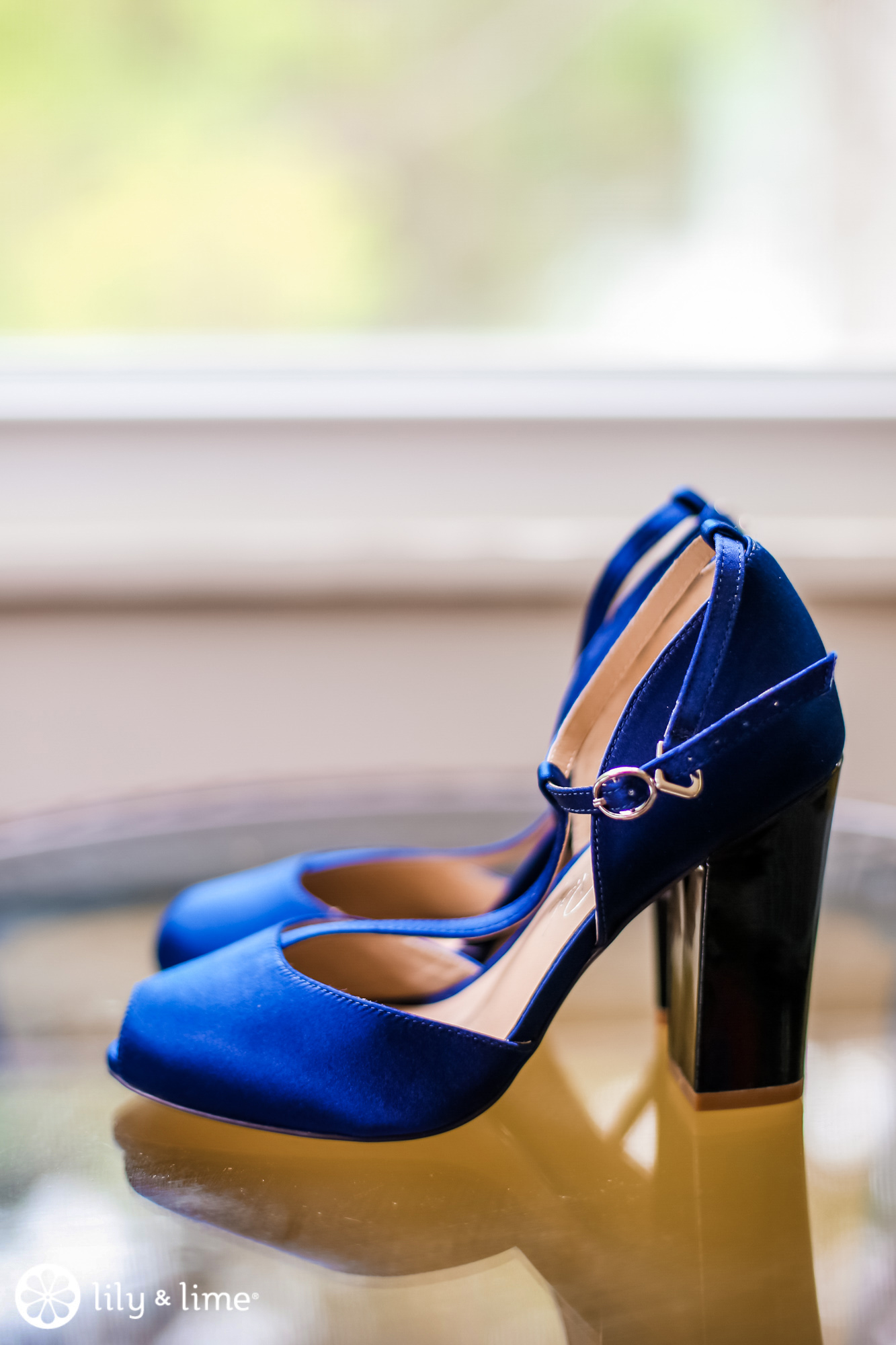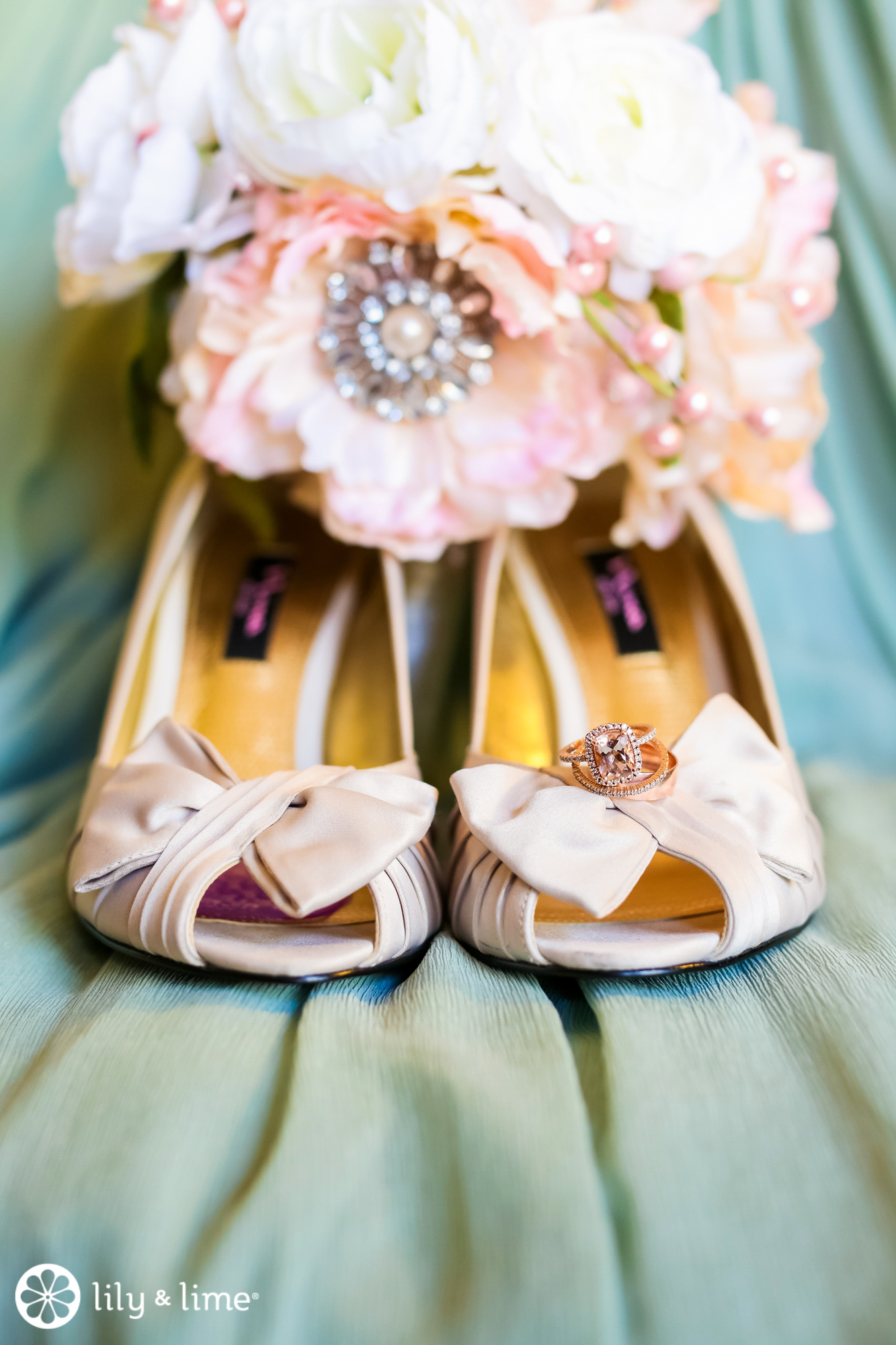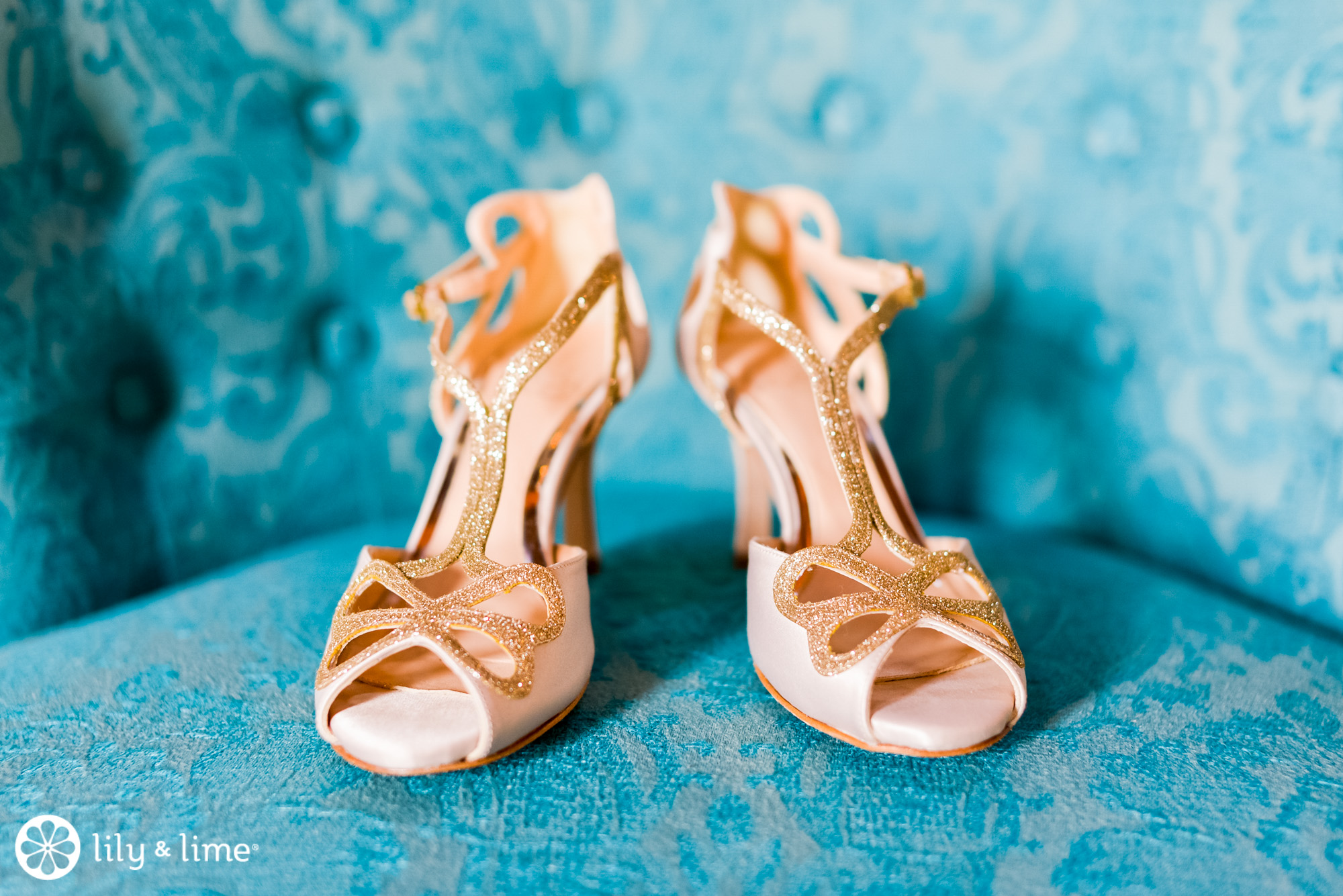 Looking for more wedding inspiration, like how to approach bridal makeup? We've got you covered on the blog!