When it comes to wedding decisions, choosing your bridal makeup look can feel like one of the most daunting. After all, your wedding day makeup is going to be an essential part of your wedding (and wedding photography). Like many things that seem overwhelming, once you break down your options, deciding what look to go with for your special day gets more fun. The first step is to let go of any notion of what you "should" do. Instead, try focusing on the type of bride you already are and will be.
Sometimes it's worth taking a moment to think about what type of look you want before delving into inspo photos. There's so much to love that it can get distracting. The key is to focus on the look you want and will be happy with for years to come. Consider your favorite features. Then, you can look at inspiration that specifically plays up those features. It's all about highlighting what you already like about yourself.
Think about the type of bride you're going to be. Does the thought of constantly having to touch up a bold lip seem exhausting? Then you might want to skip the scarlet and go with a neutral lip instead.
Here are some stellar options for wedding makeup that will make you feel comfortable and photograph well:
Cat Eye with a Neutral Lip
A dramatic cat eye with a neutral lip is a classic look that will stand the test of time. You won't wonder what you were thinking in 15+ years.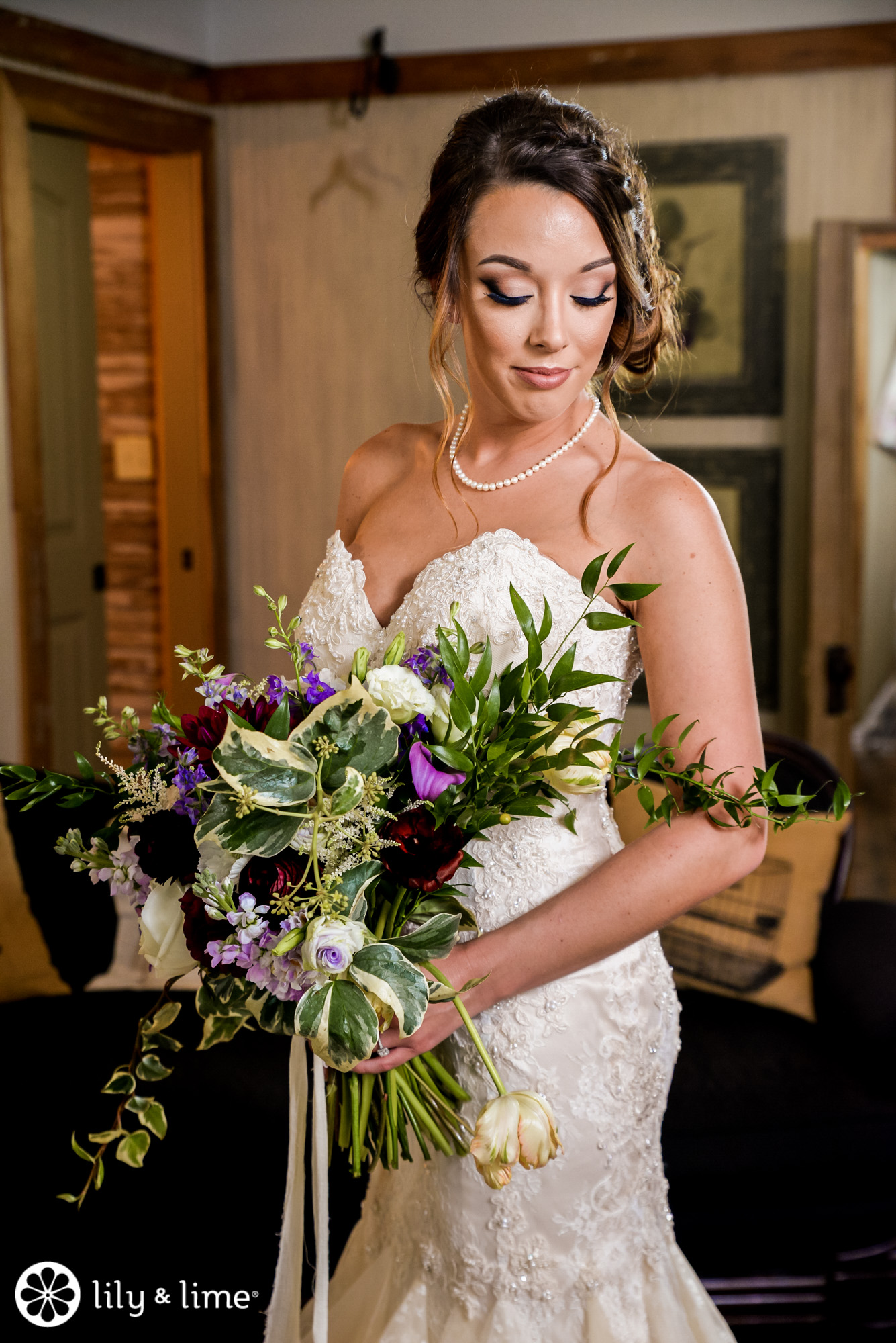 Natural Plus!
If you love a natural look day-to-day, this one might be right for you. This boosted natural look will keep you looking like yourself… with a little extra.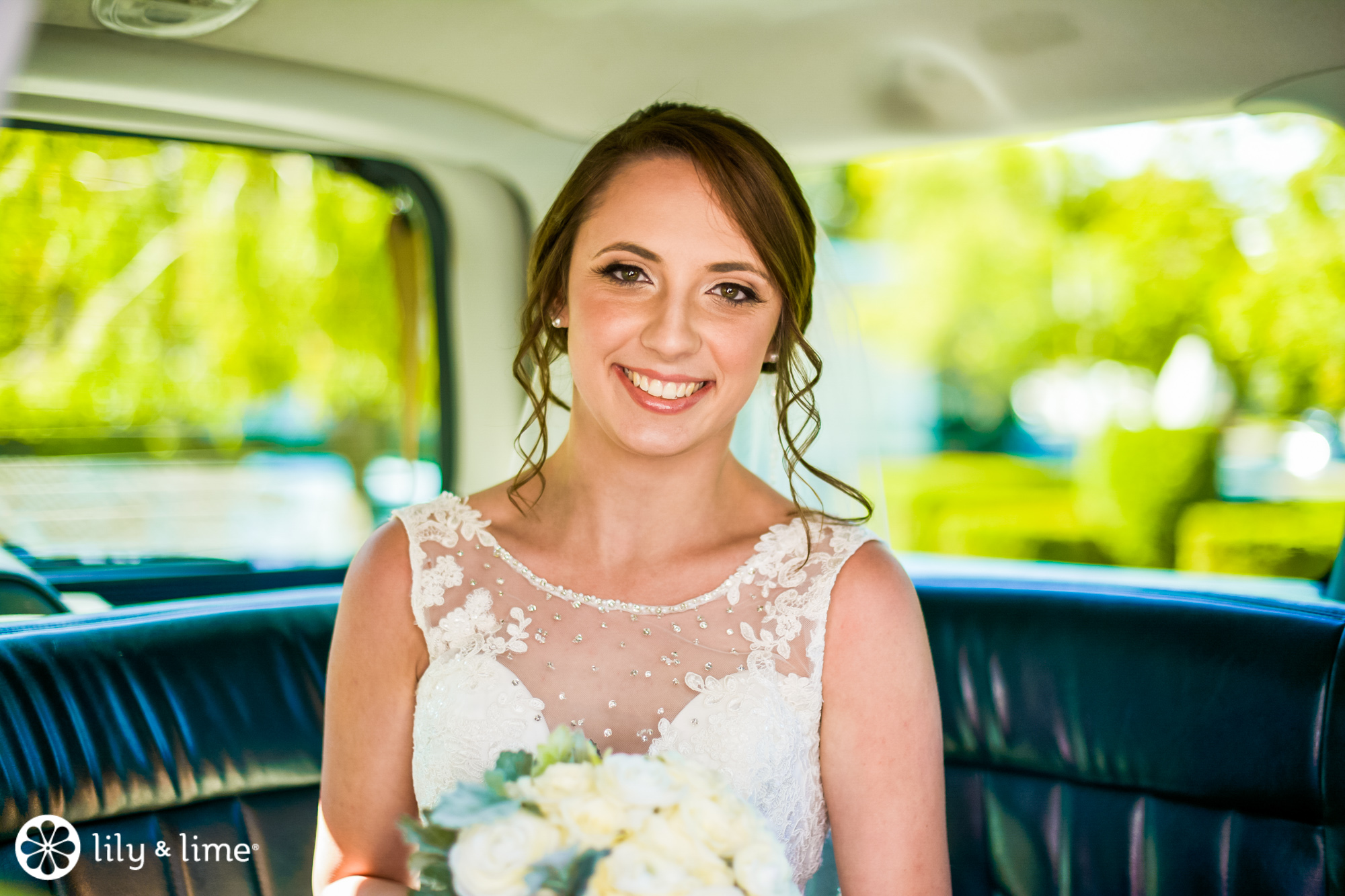 Lash, Lash, Lash
For extra special occasions, and we think wedding days are, dramatic lashes make your eyes pop in photos. We think they add an air of romance, too. When picking out lashes, one thing to keep in mind is eye shape (not enough people talk about this). Different lash sets look better on different eye shape, so the best fit for you may be different than the one you're drawn to in the box.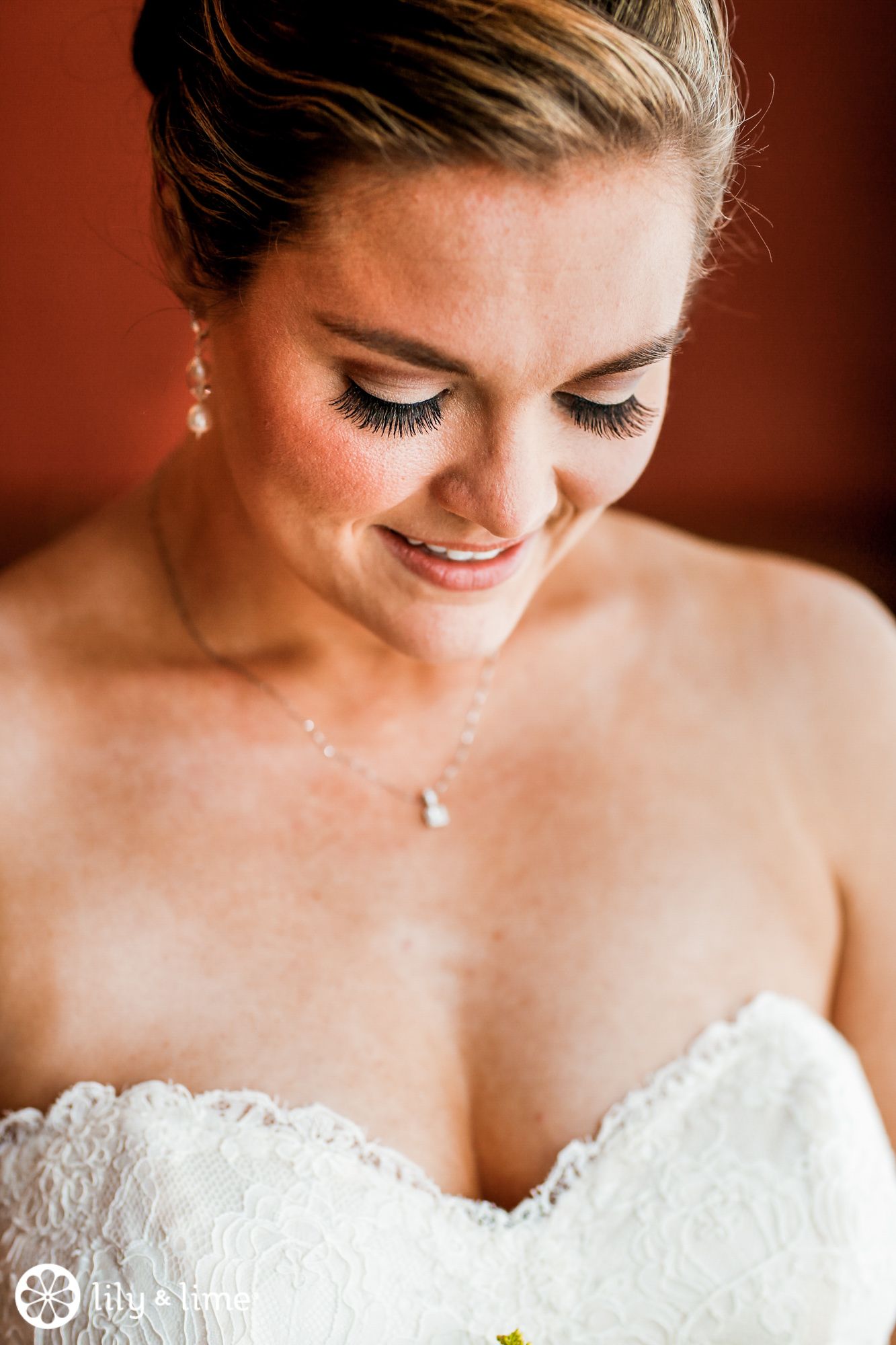 Cat Eye with a Red Lip
Nothing say va va voom quite like the retro pairing of a cat eye with a red lip. If you love a vintage look or just want to stand out, the cat eye and red lip pairing is the way to do it.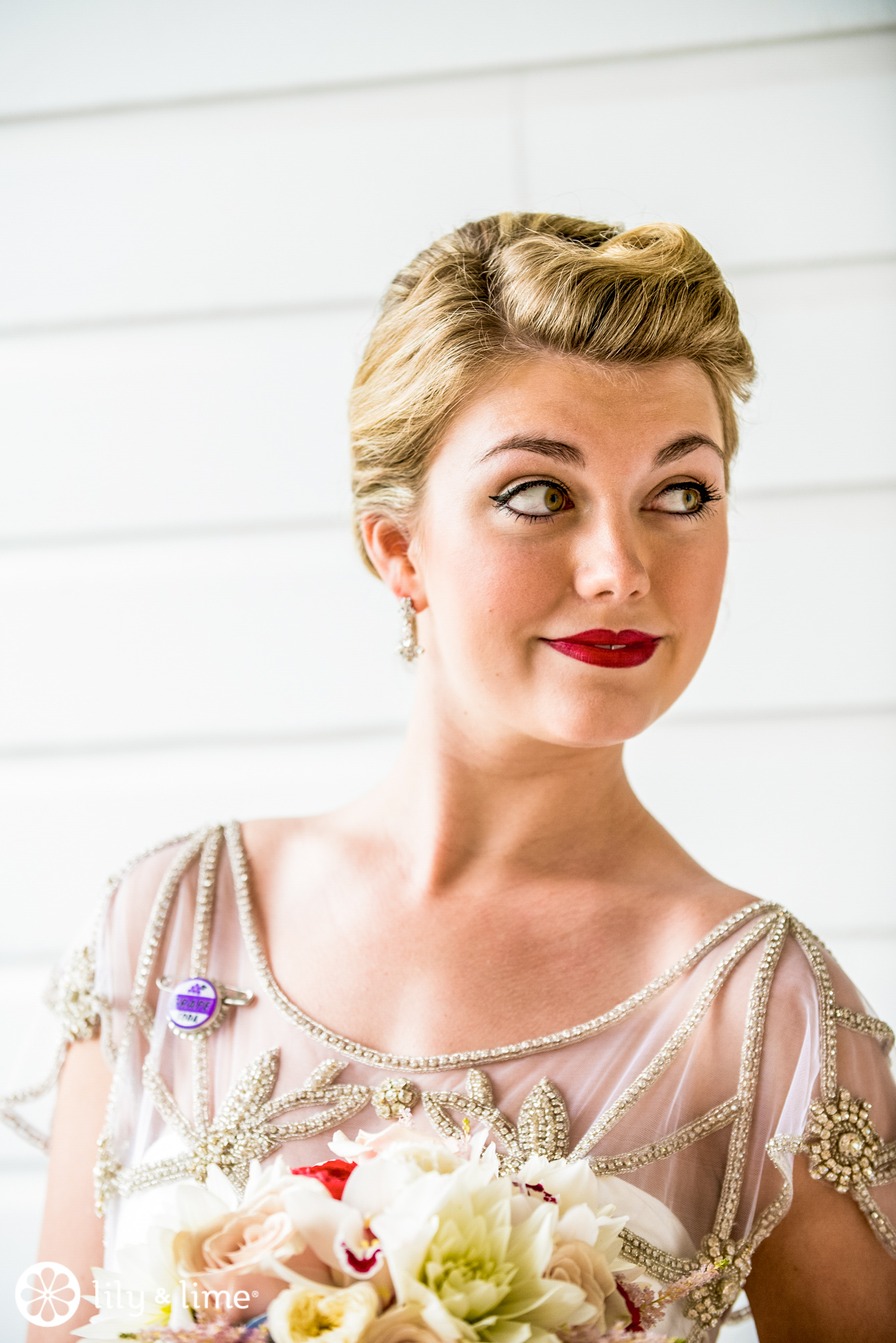 Blush(ing Bride)
A blush-toned palette is classic, flattering, and beautiful on every skin tone. A monochromatic blush look is stunning for every season or wedding day.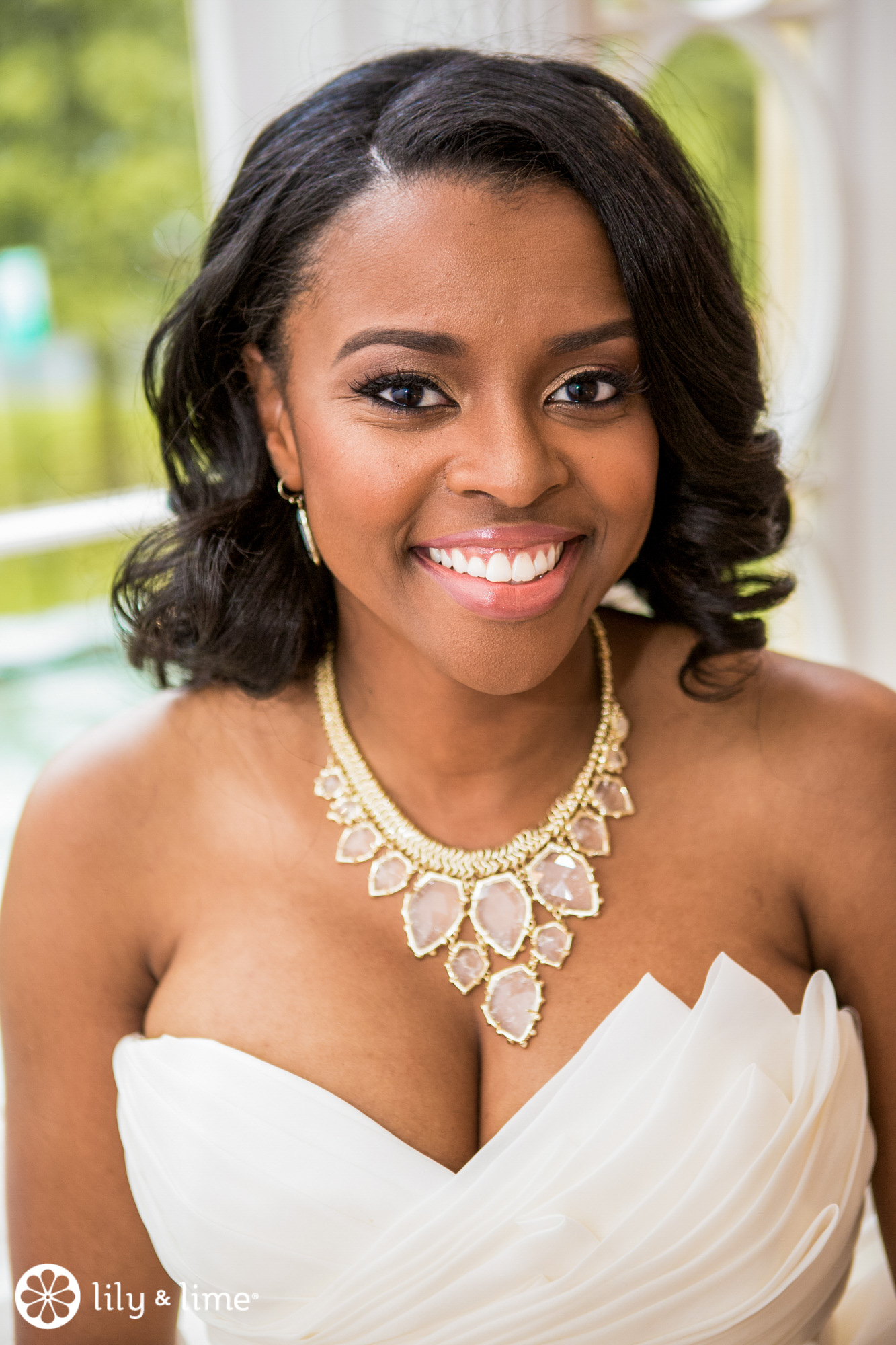 Dramatic Eye
A pop of eyeshadow, paired with a cat eye and false lashes is the perfect matchup for the makeup maven. If you love a modern makeup look or just color in general, we might recommend a color pop via eyeshadow or some sparkle. It's a bold choice for a free spirit.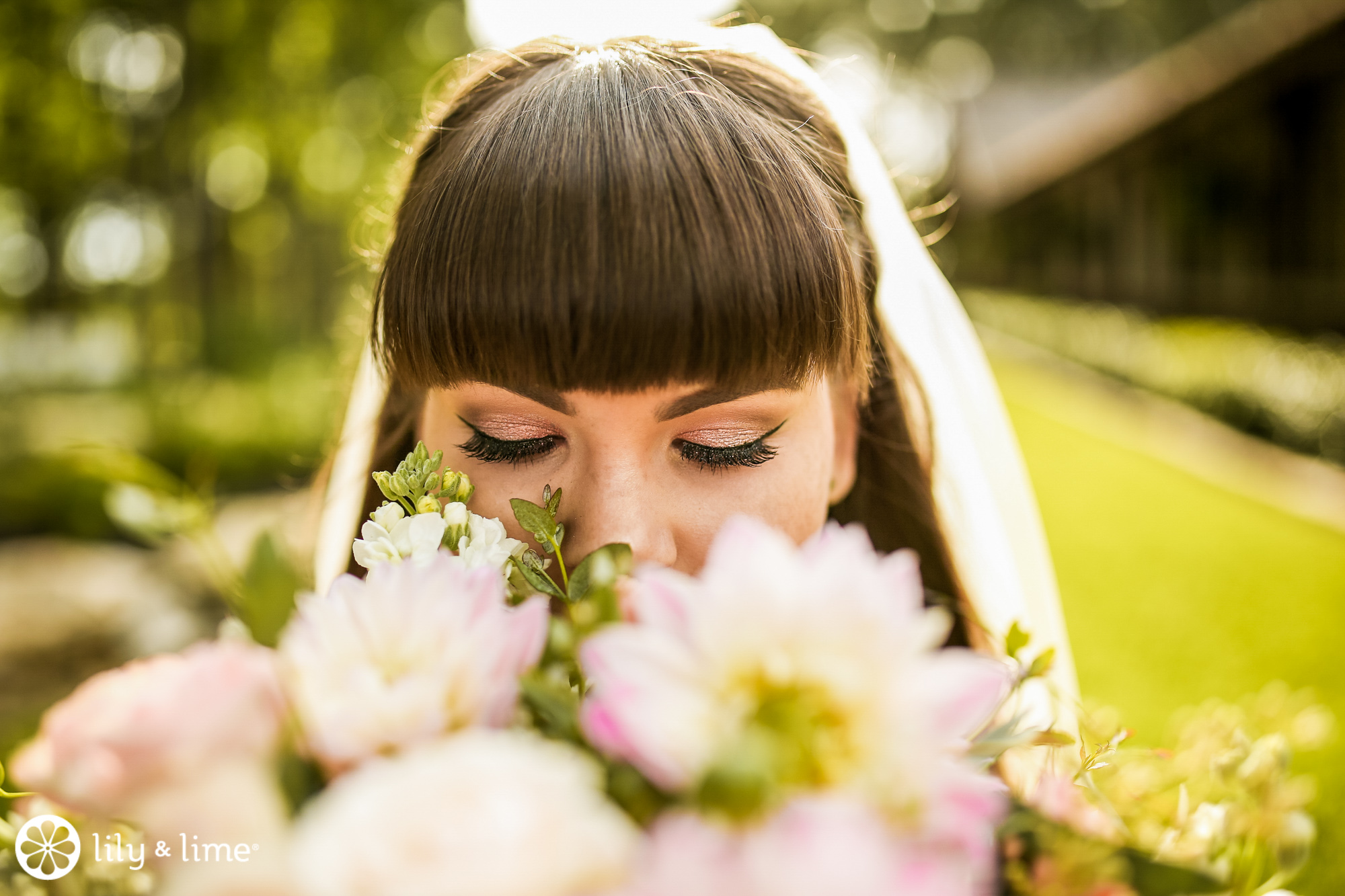 Pretty in Pink
Pink eyeshadow, soft lashes, and pink lips. Magnifique! A soft pink on the eyes with a fuchsia statement lip is a glamorous look that we're mega fans of!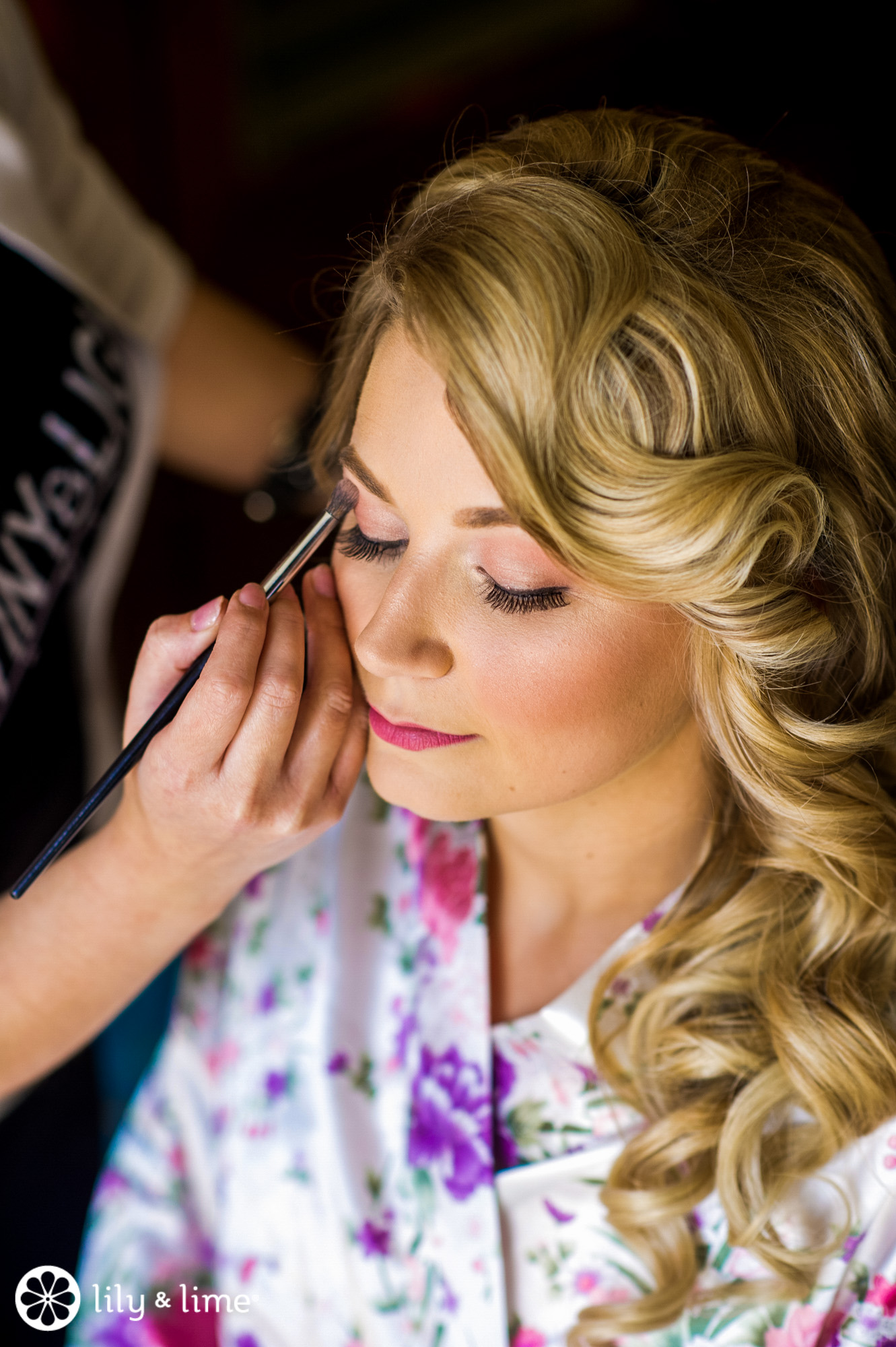 Neutral Eye Paired with a Pink Lip
Drama and definition are key to this look. A neutral smokey eye and a pink lip is a really beautiful option for those looking for a wedding look that is more than natural but not too bold.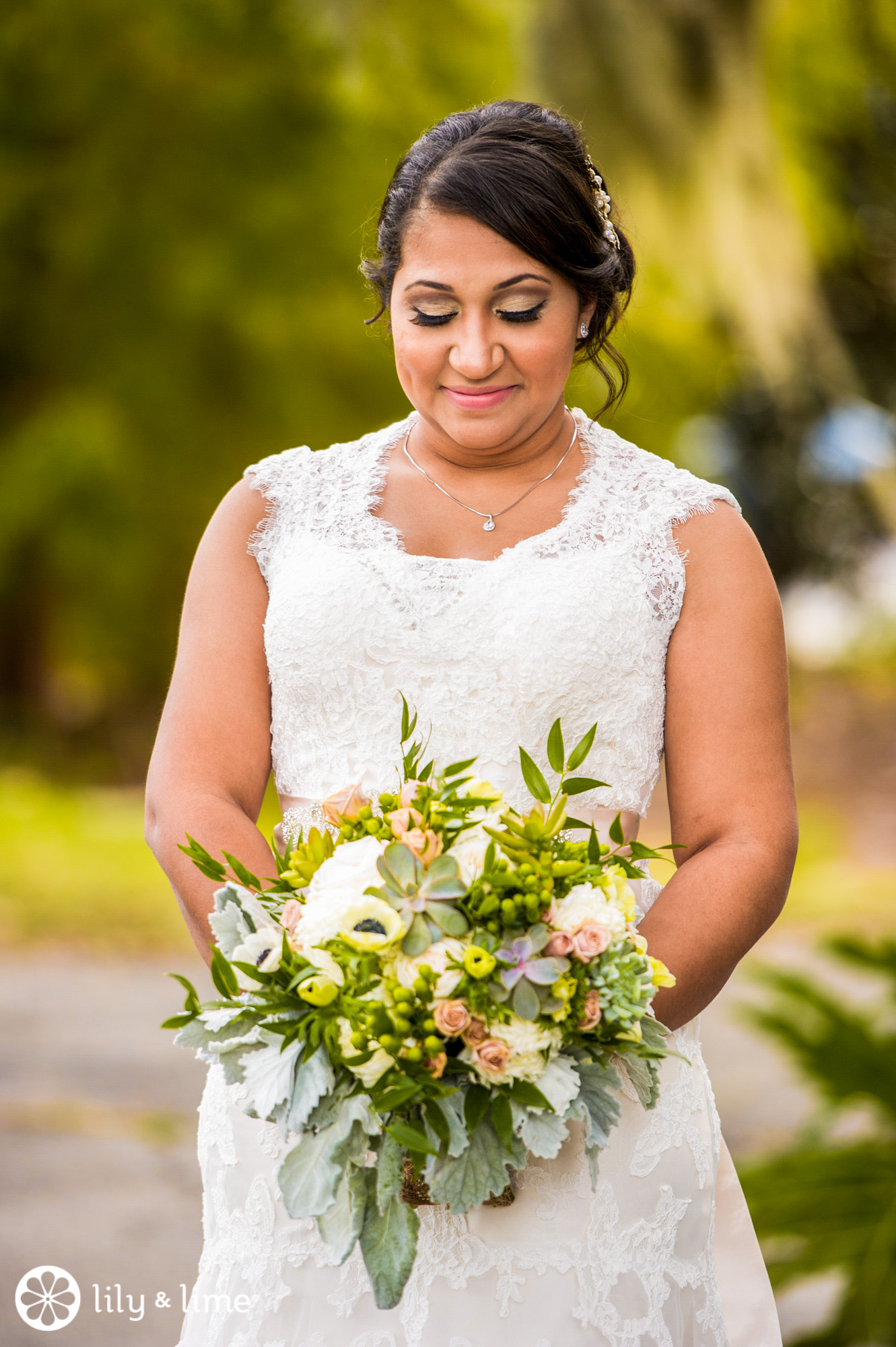 Smokey Eye with a Nude Lip
We're all about that smokey eye! Keeping the lips a neutral shade draws all the attention to your eyes. It's another classic look for the big day that's just as pretty as it is glamorous.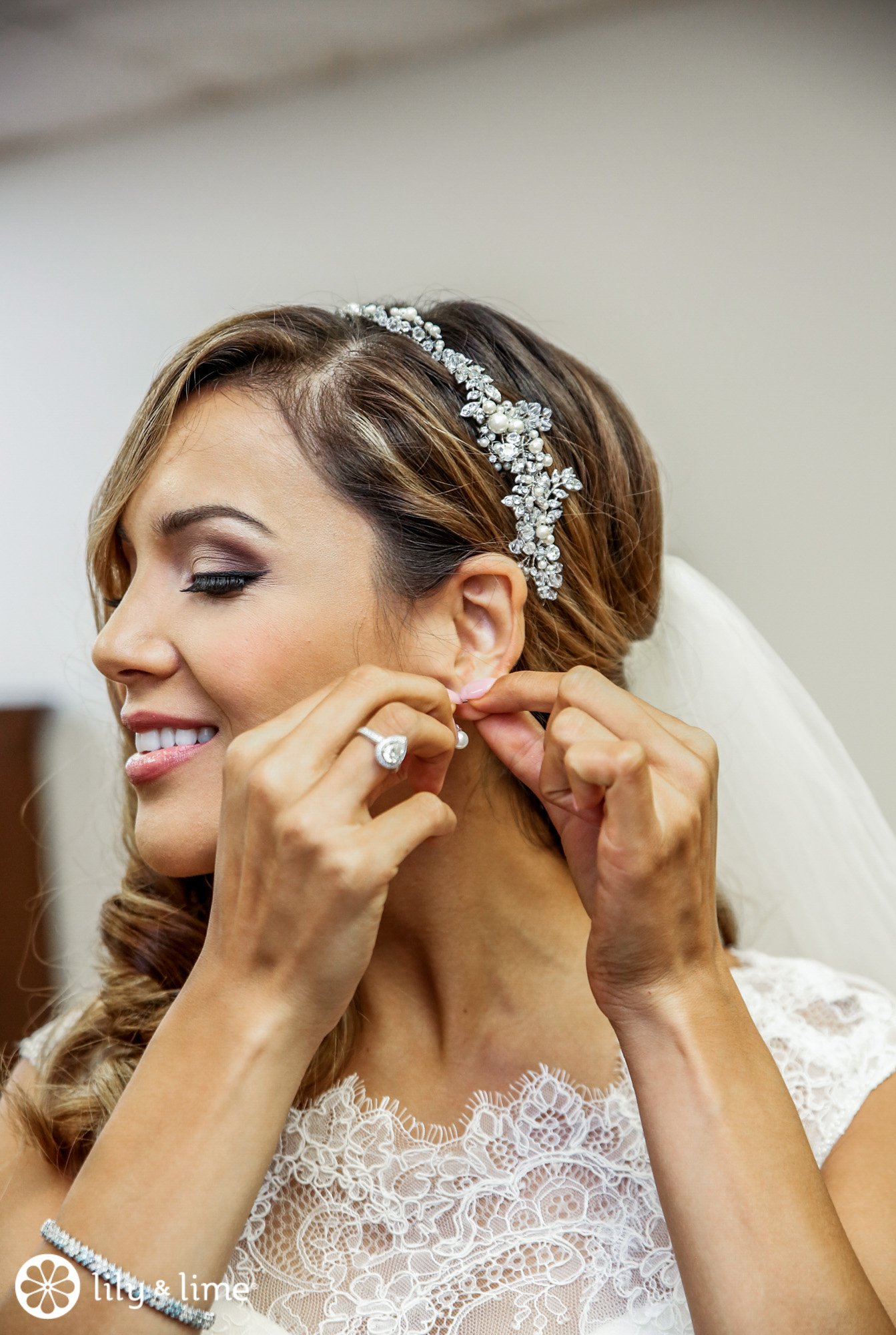 Once you select the look you love, you'll want to think of some essentials for the day-of. It can make all the difference to have items like lash glue, blotting papers, and the exact lipstick you want to wear on hand. Remember, you can always ask your makeup artist for advice. After all, it's their job to help you look good!
Still need ideas for the perfect bridal accessories or tips on how to pick the right wedding color palette for you? We've got all that and more over on the blog!