The Best Bridal Hairstyles for Each Type of Dress
May, 18 2018
Picking your bridal hairstyle can be as much fun as saying yes to the dress. In the age of Pinterest, there's no shortage of bridal inspiration. In fact, when you search bridal or wedding hairstyles, there are so many options to choose from that it can feel overwhelming. To make it easier, we've done the heavy lifting of sorting through all the possible variations of romantic curls (and the like) and curated hairstyles that work with different necklines. That's right! We're not just serving up some gorgeous wedding inspo. We've also considered how it works with your dress— whatever style it might be.
High Neck
High necks look great with an updo. A high neck draws the eye up to your face. Sweeping your hair back will allow for the focus to be on your face and that stunning neckline.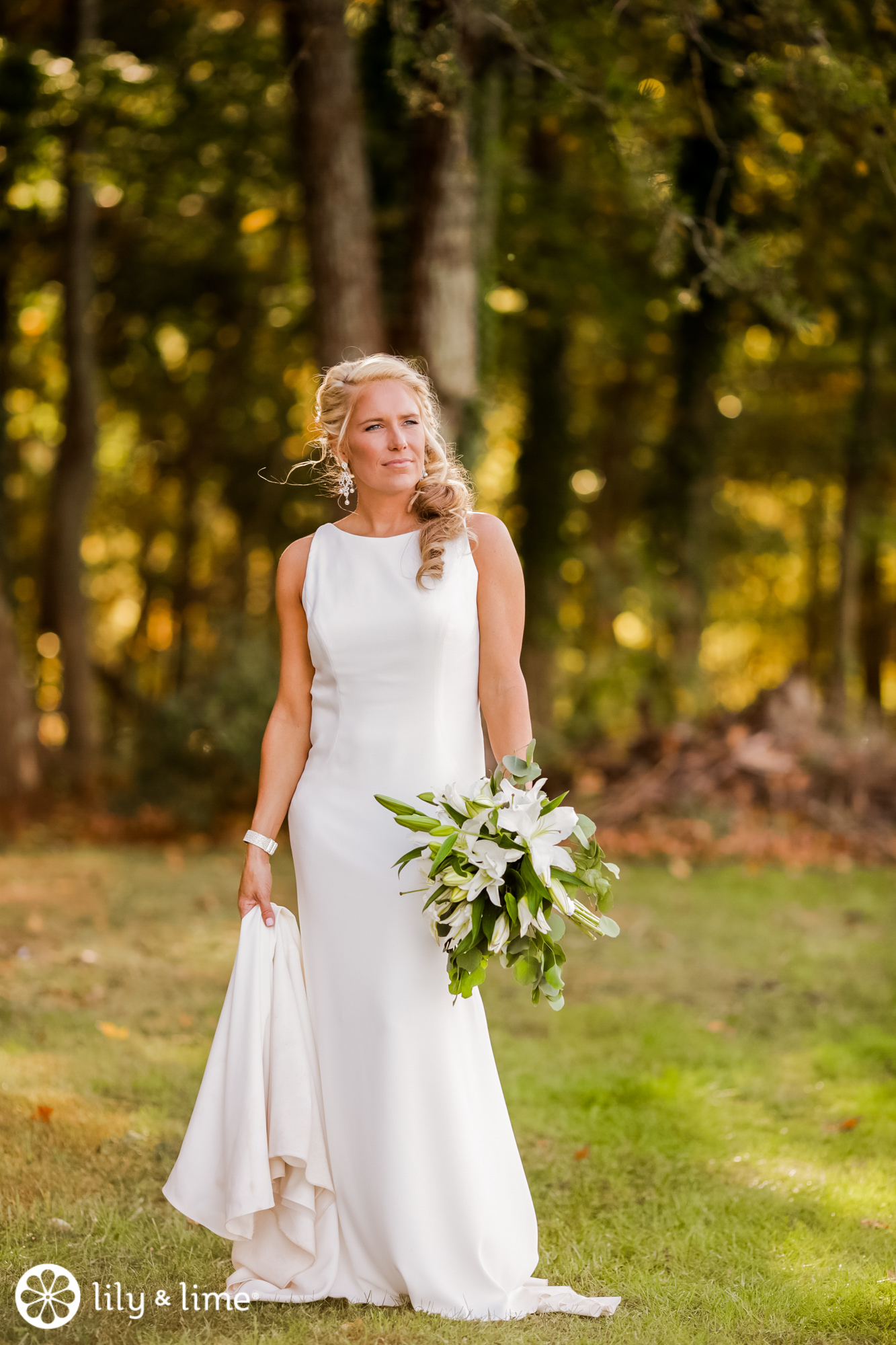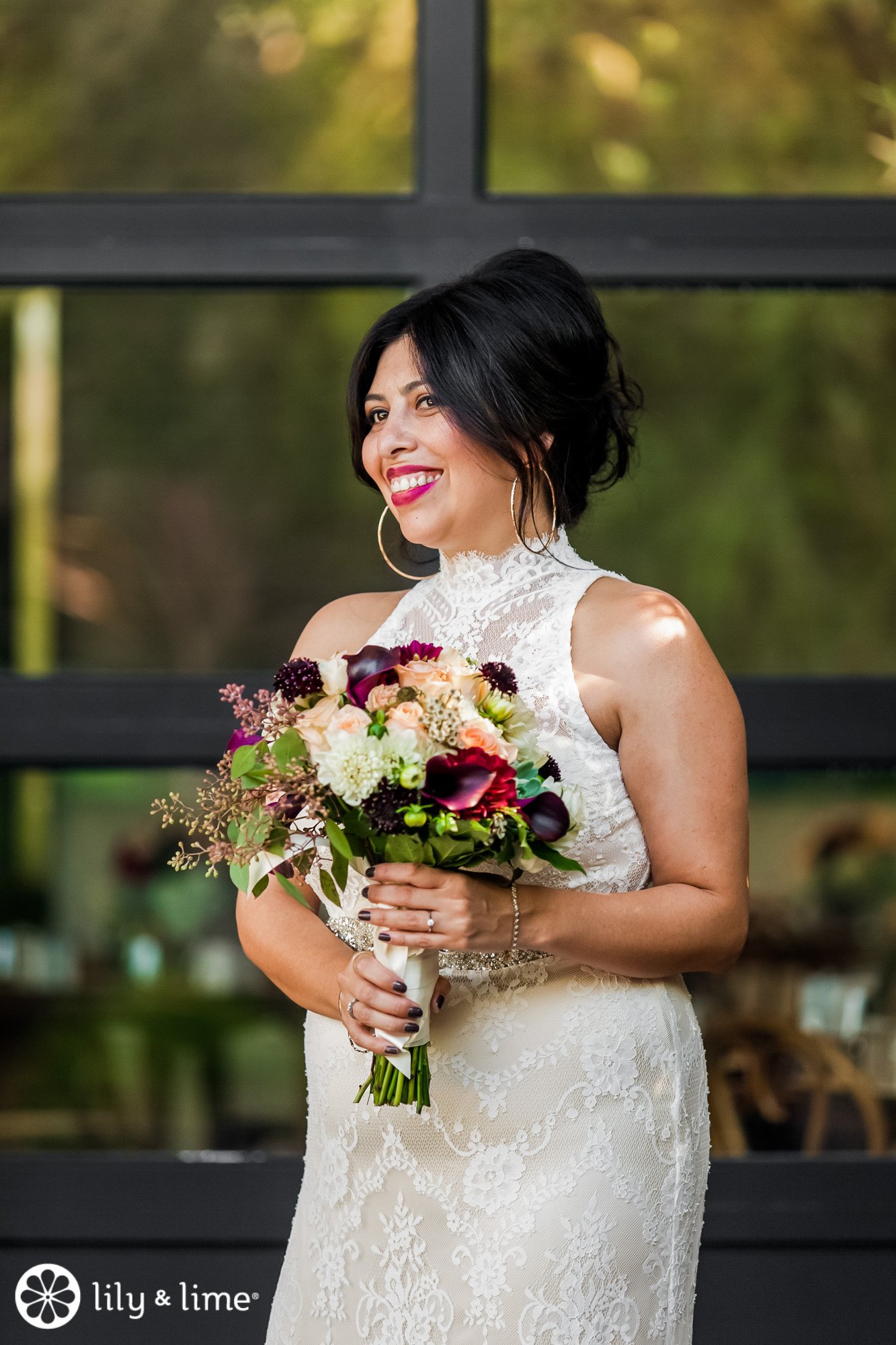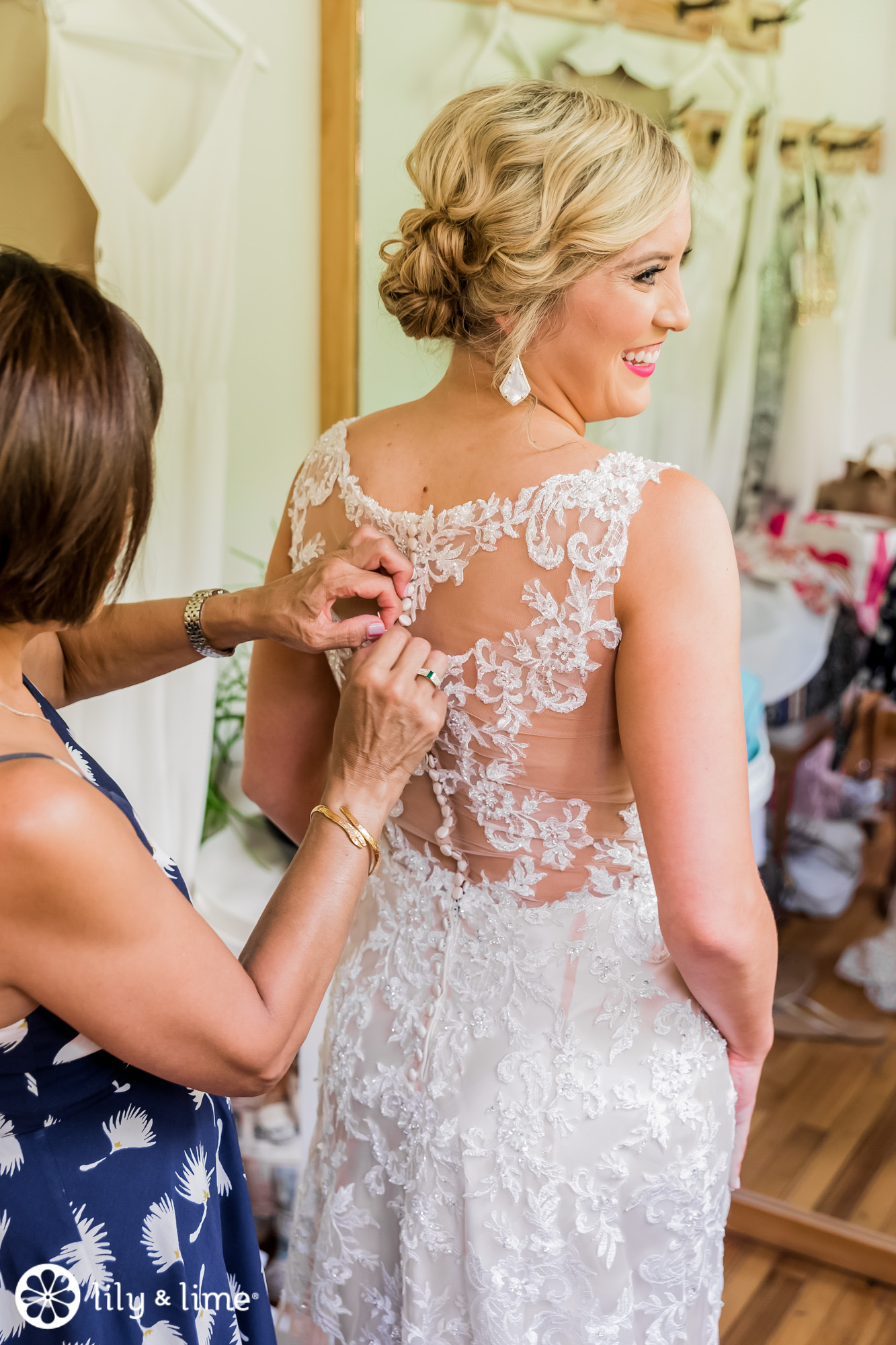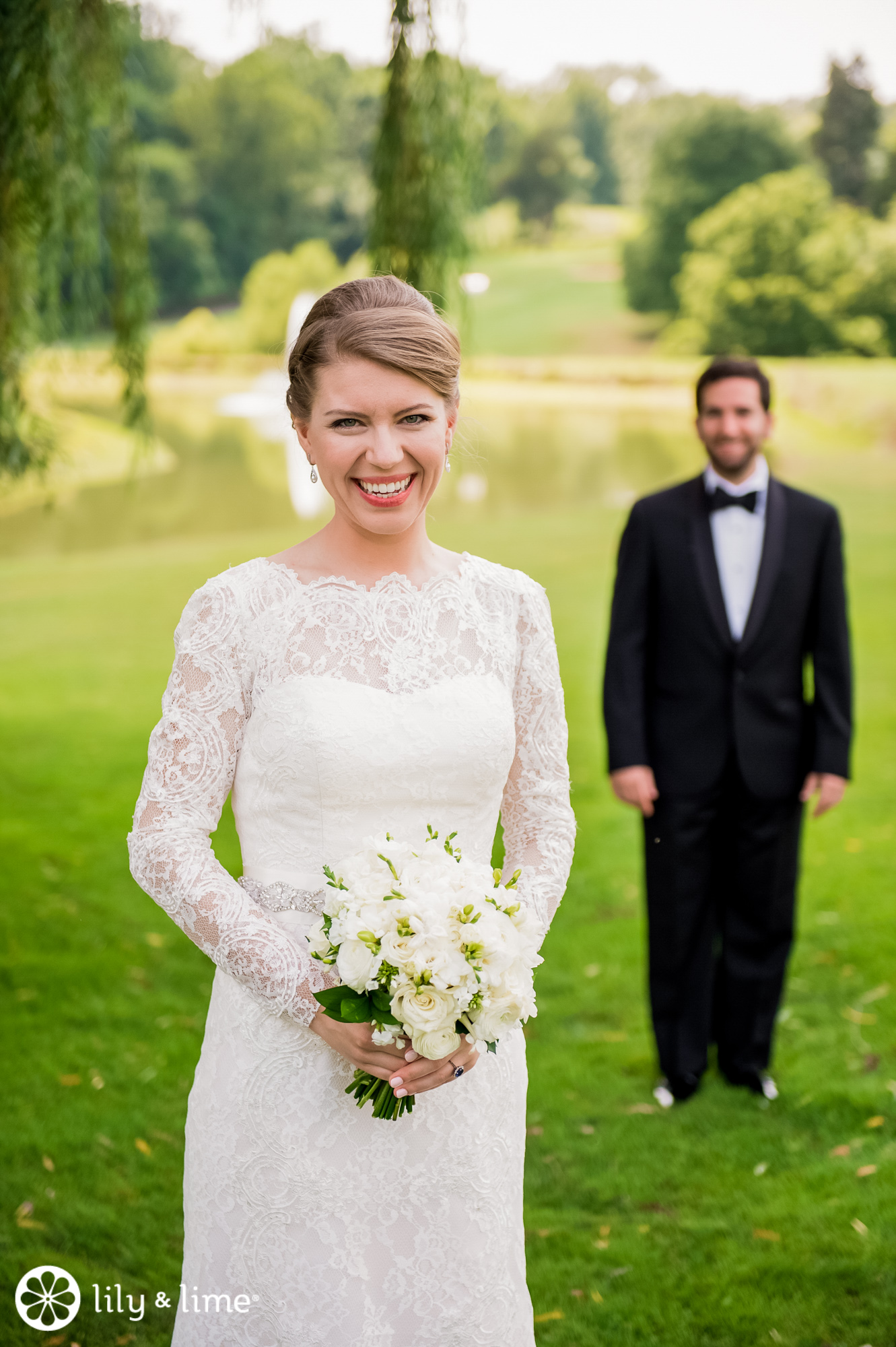 Sheer Neck Dress
Sheer neck dresses live in that "best of both worlds" place, so it makes sense that they pair well with a "best of both worlds" hairdo. What does that mean? Why a loose updo, of course. Like a sheer neckline, a loose updo strikes the perfect balance of demure and romantic.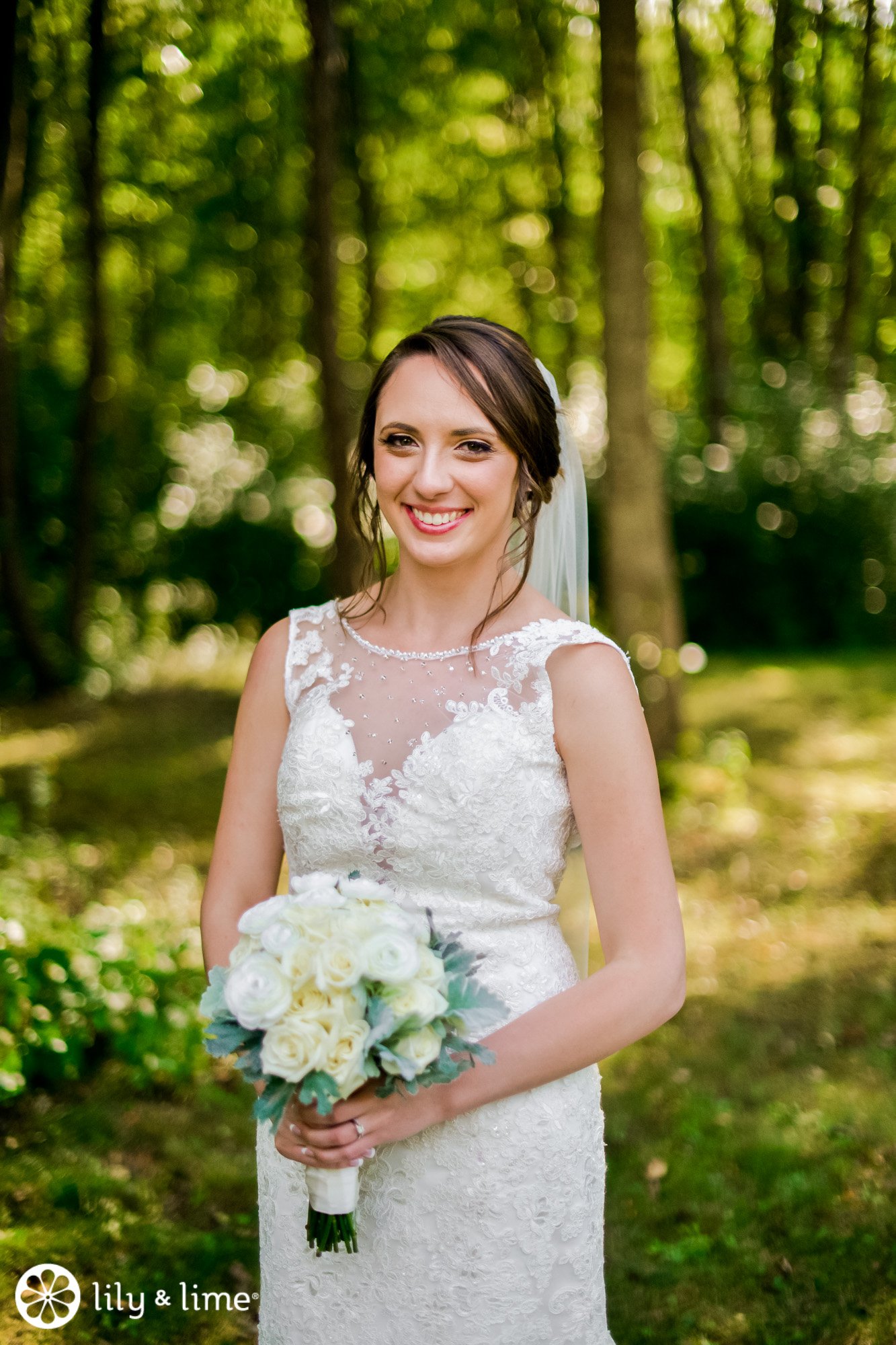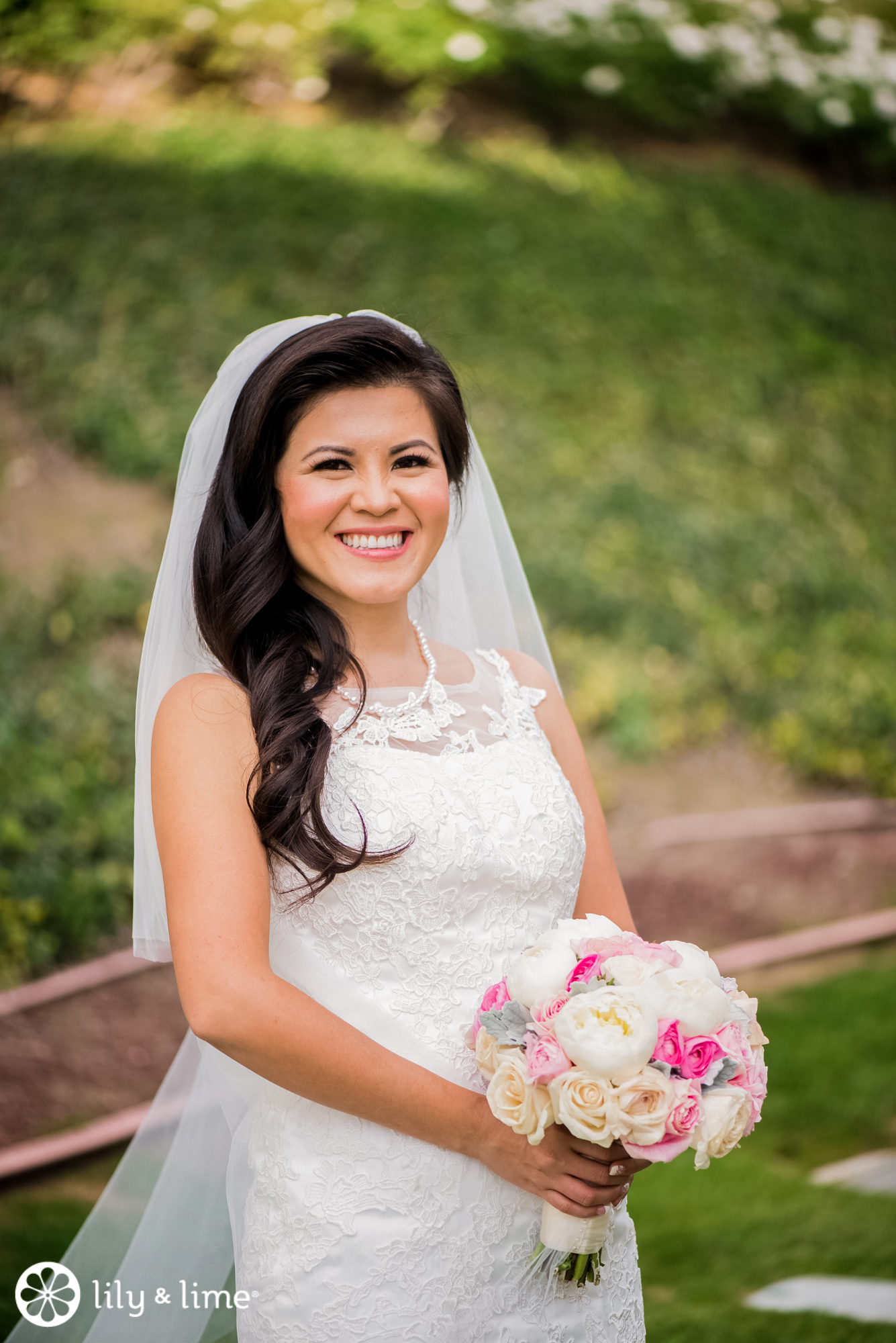 Bateau Neckline
This neckline is feminine and classic. To accentuate those traits, wear your hair in a low bun. It won't overshadow your dress or look too stuffy. It's such a timeless look!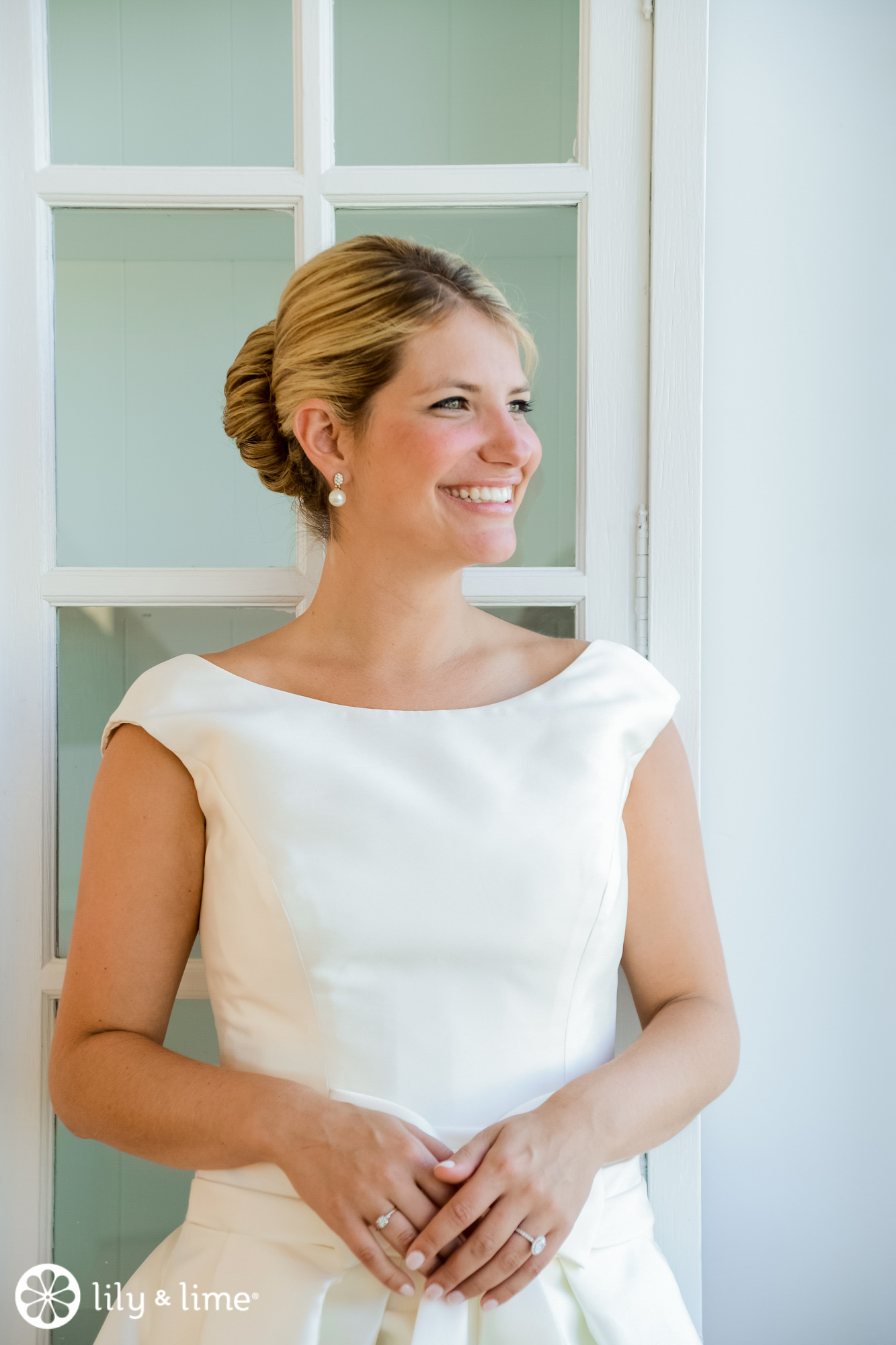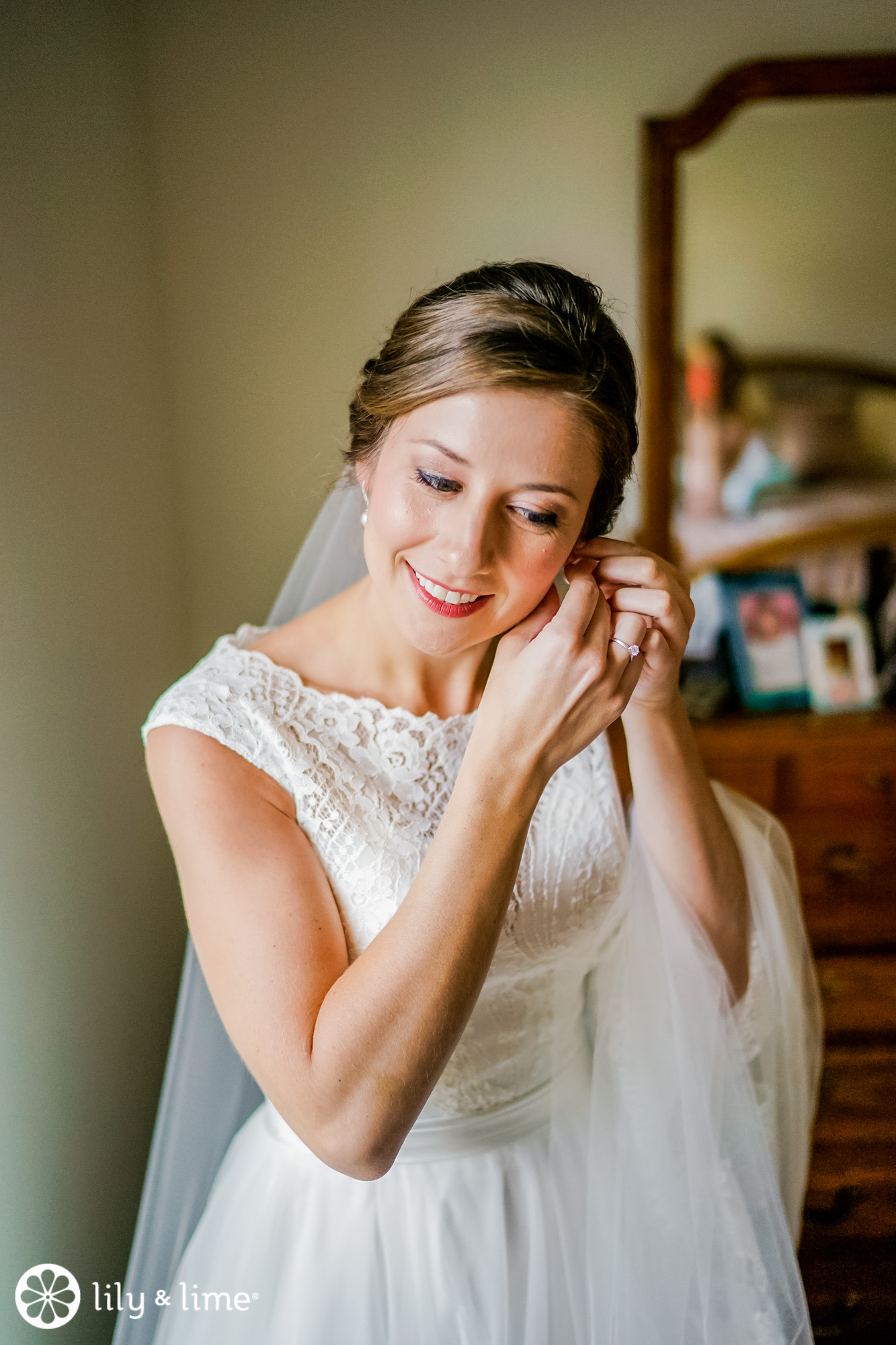 V- Neck
This one goes out to all the ladies who couldn't imagine wearing their hair up on their wedding day. If you're donning a v-neck dress for your special day, you want to wear your hair down (or loose) to elongate the v-neck. You can keep it polished and modern a la Kate Middleton or you can rock a side part and loose waves for a more casual look. We especially love this look paired with dramatic wedding jewelry!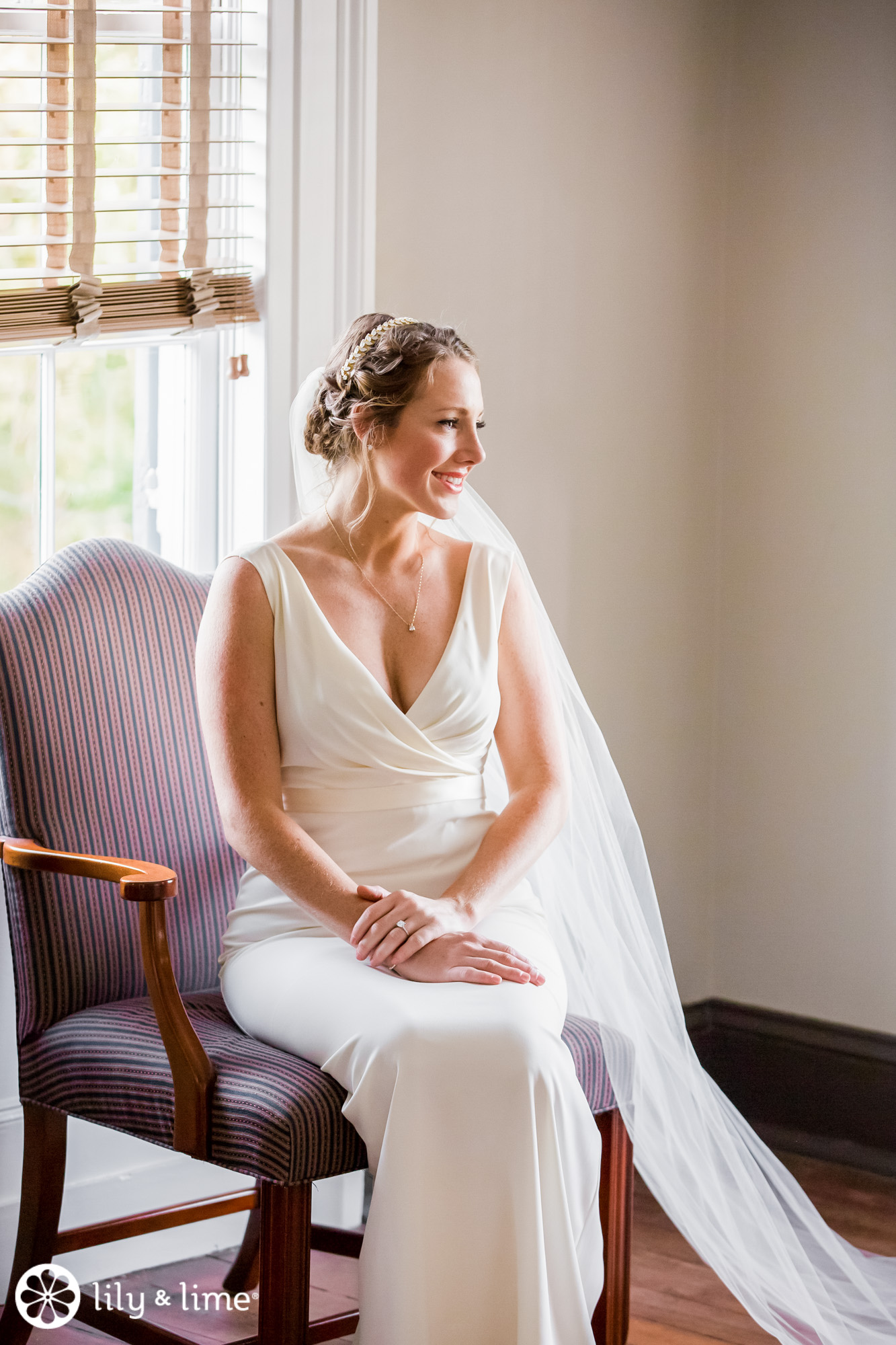 One Shoulder
One shoulder dresses were pretty much made for dramatic over-the-shoulder photo moments. Are we wrong? Maximize the red carpet style glamour of a one-shoulder dress with a side-swept updo or fishtail braid. You don't want to distract from all that attention your shoulders are getting.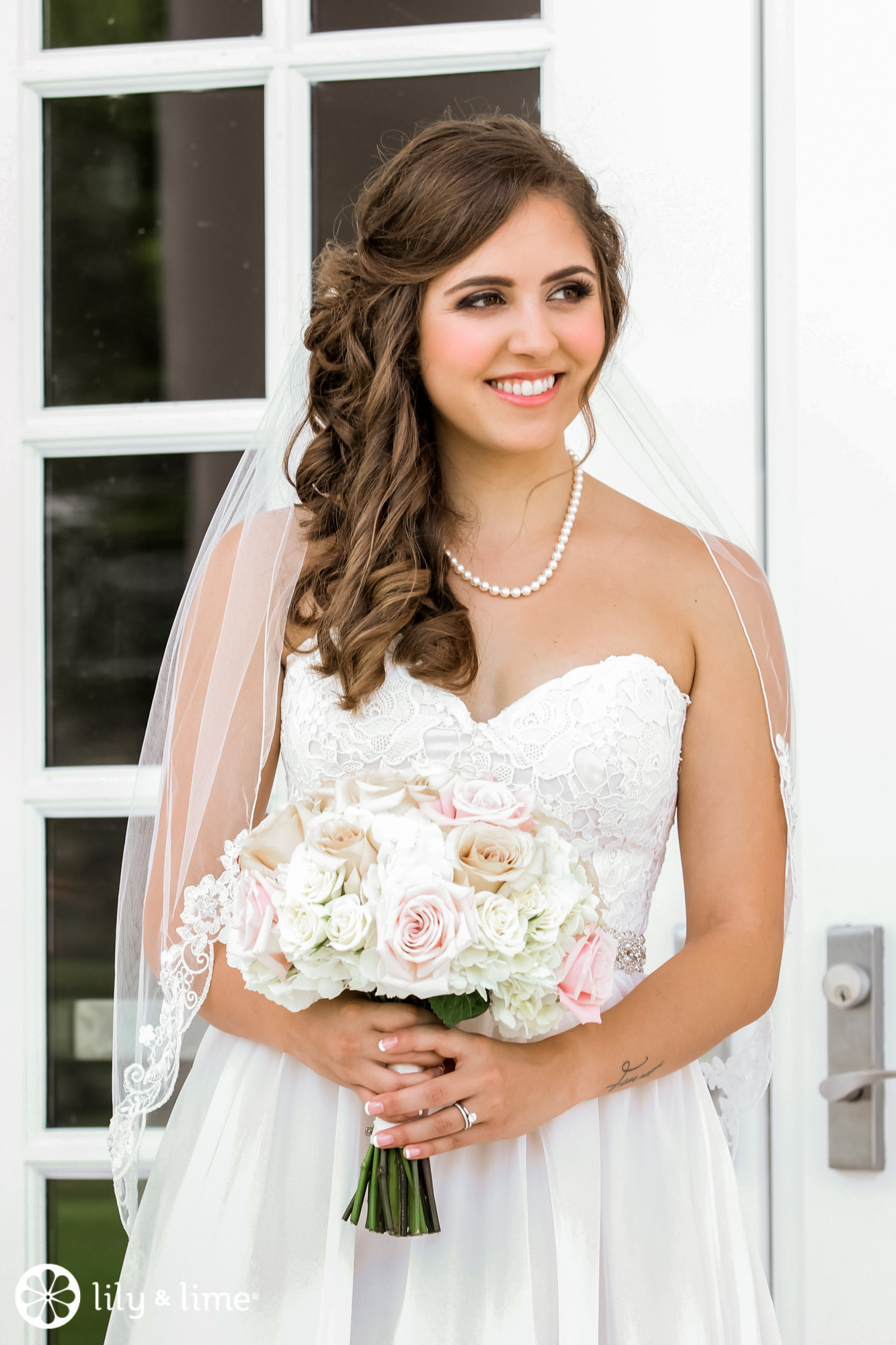 Strapless
Strapless dresses are flattering with so many hairstyles. You really have a lot of freedom here. But, we have to say that our two favorite ways to play it are with a shoulder-baring chignon or a half-up hairstyle.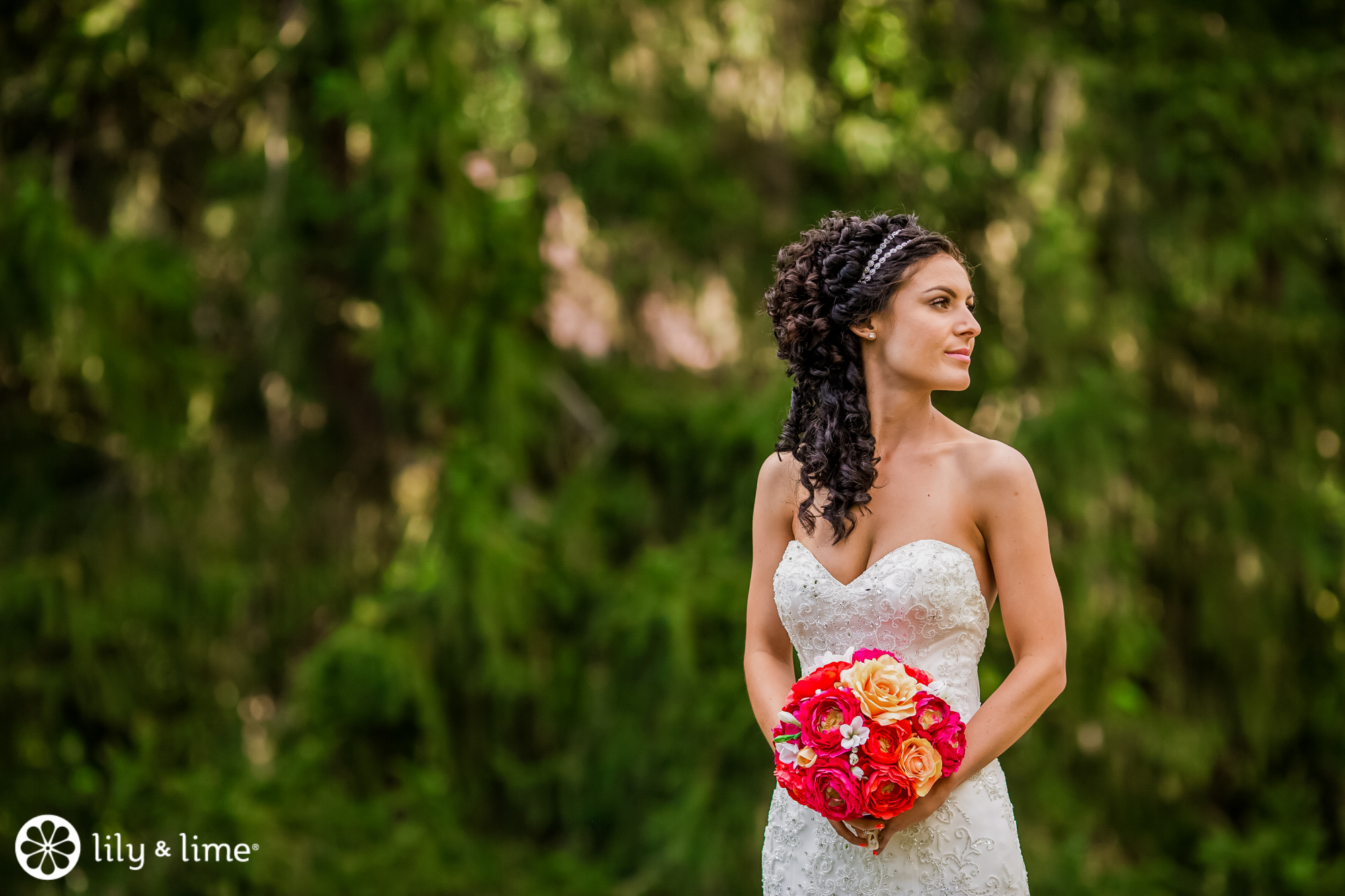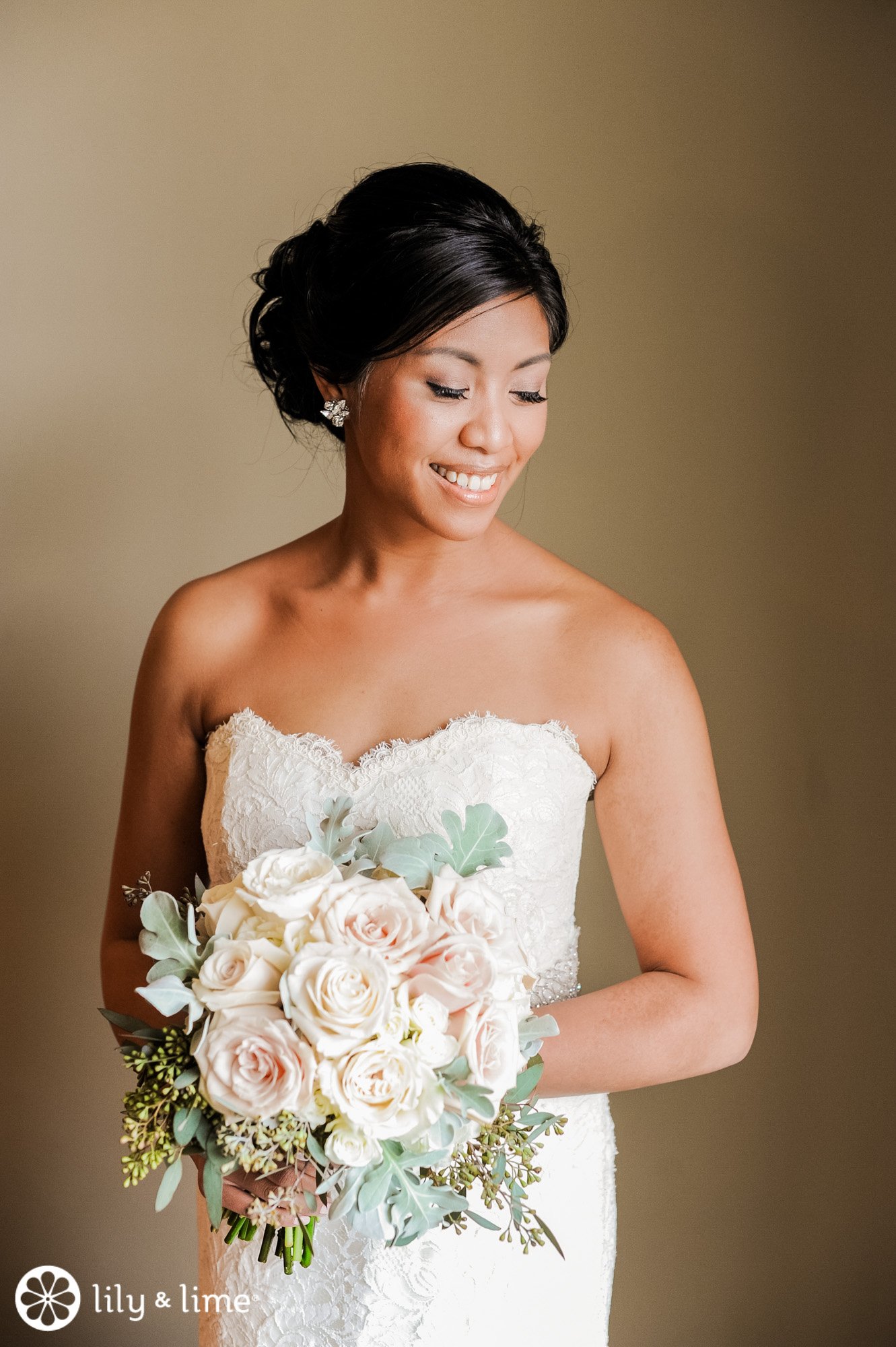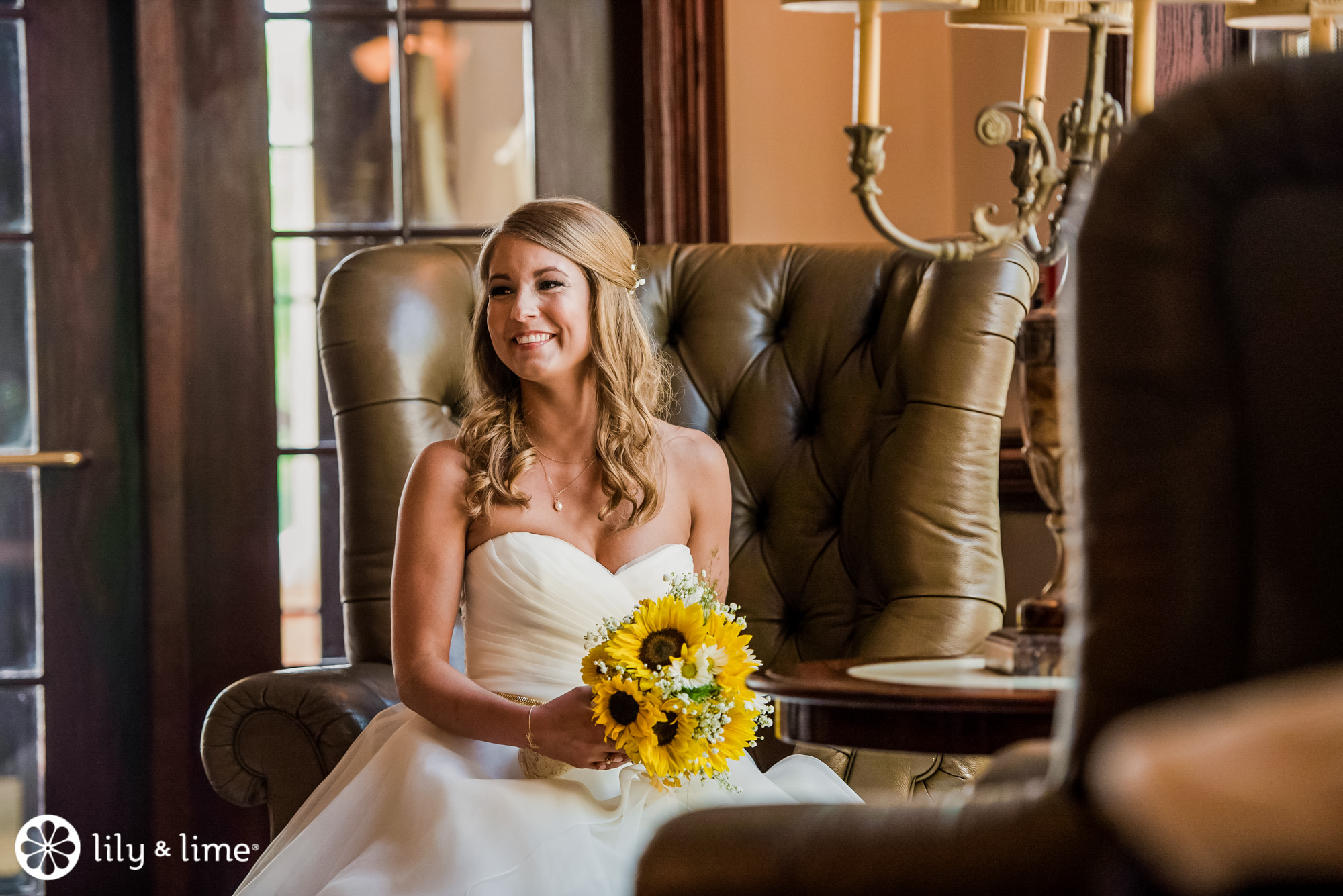 Scoop neck
We die for a sock bun with loose tendrils when it comes to a scoop neck. Classic and understated with a boost of volume!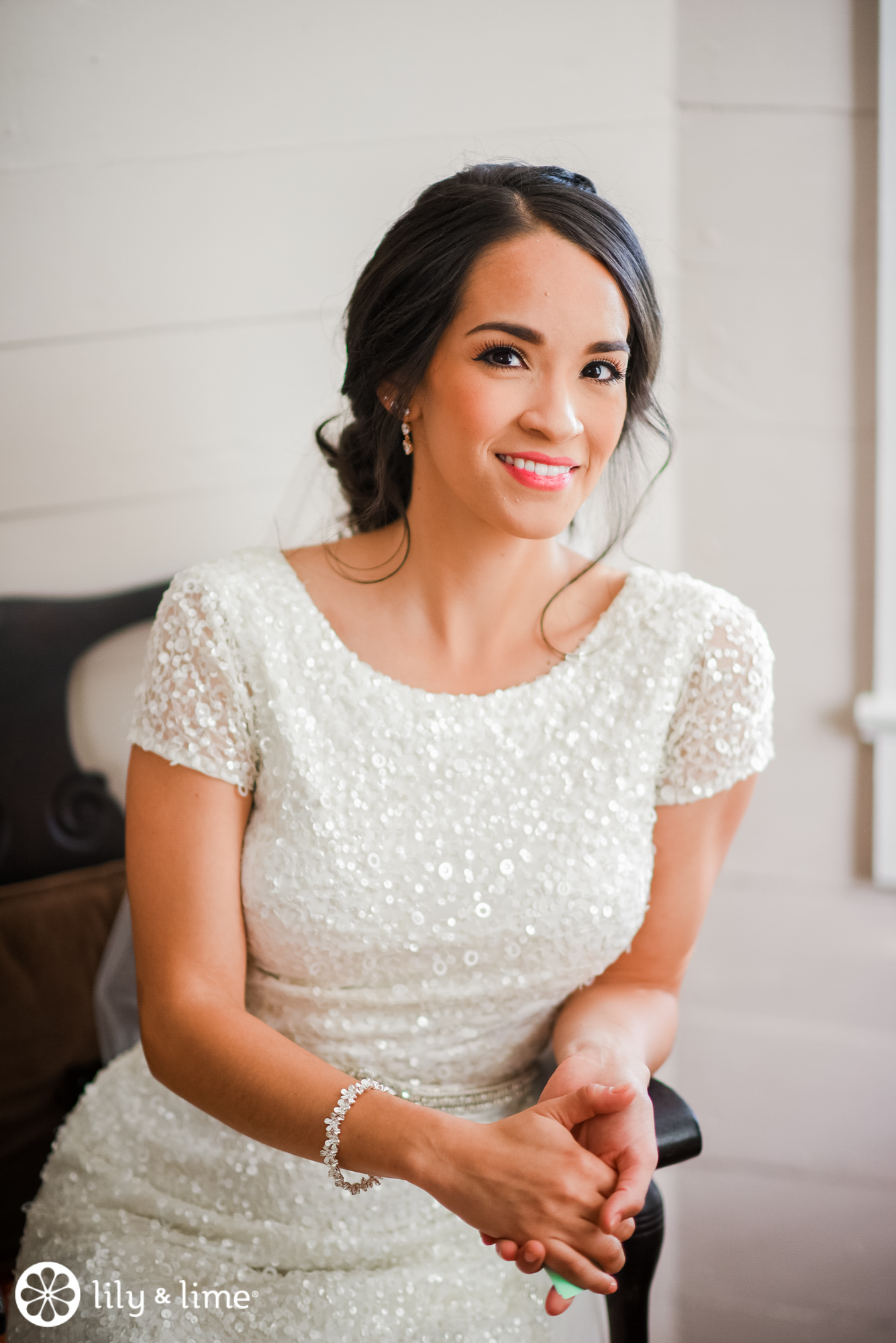 Strappy Necklines
Necklines with strappy details look amazing with a side braid or updo to show off the details of the gown.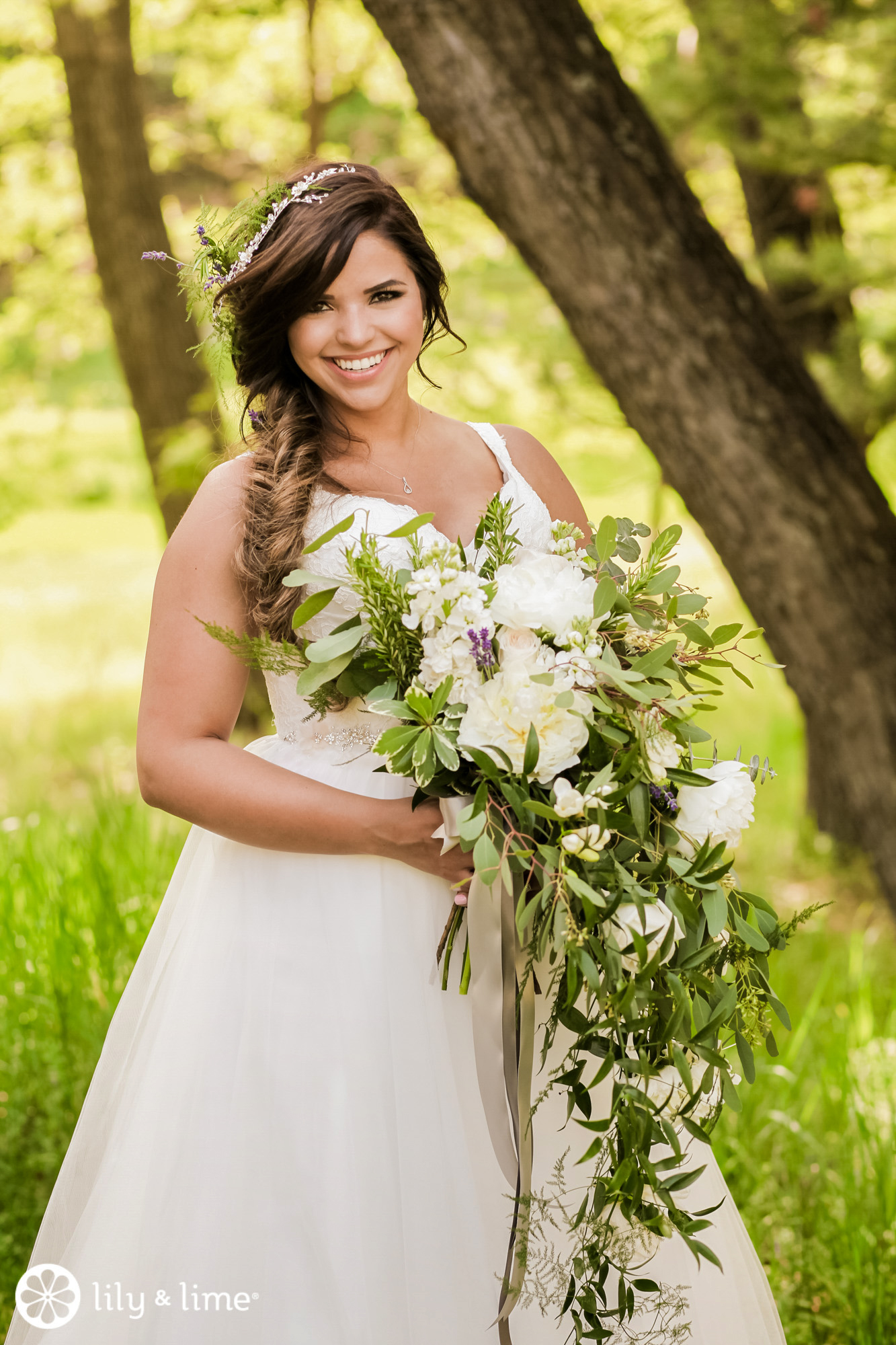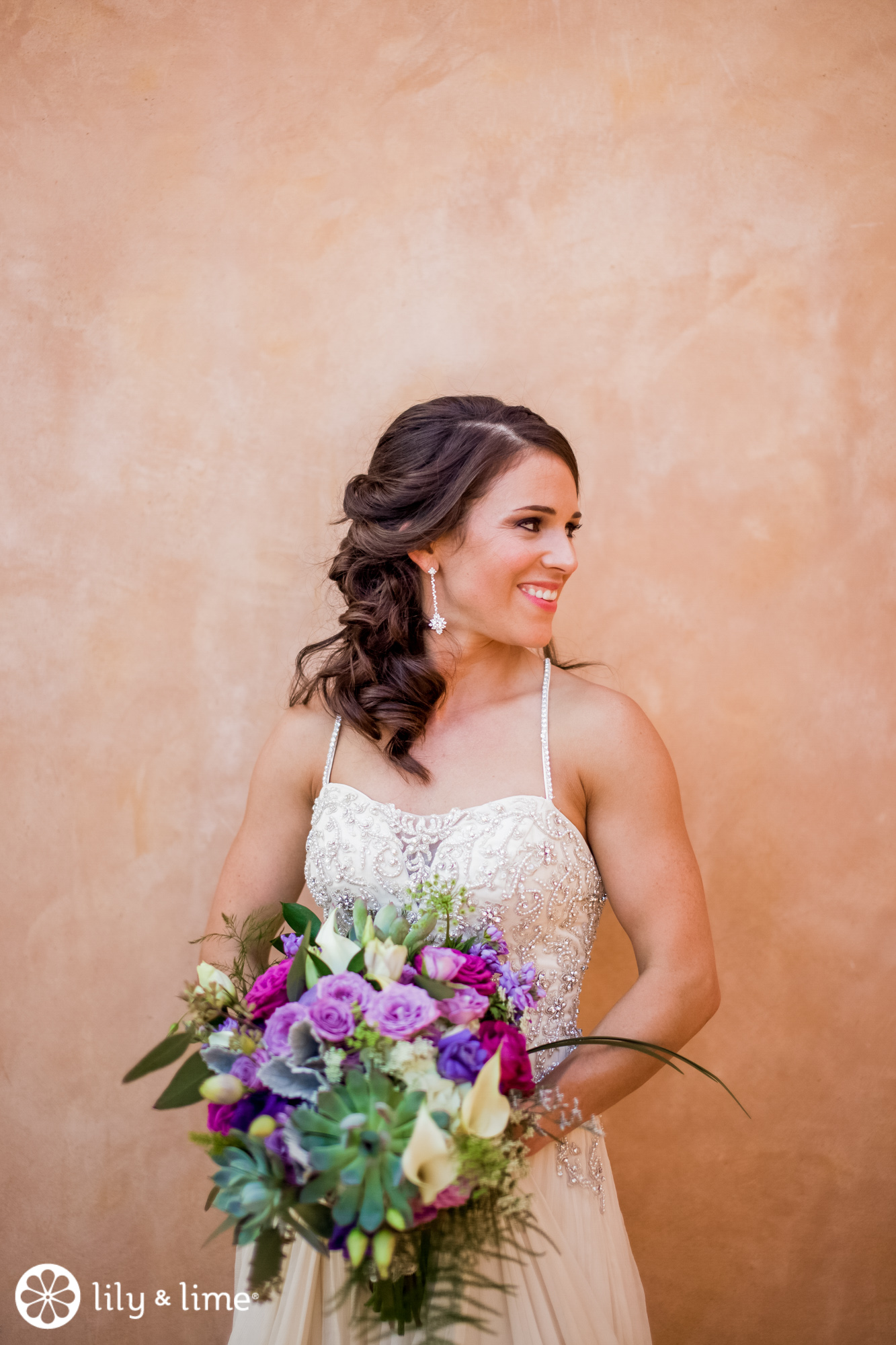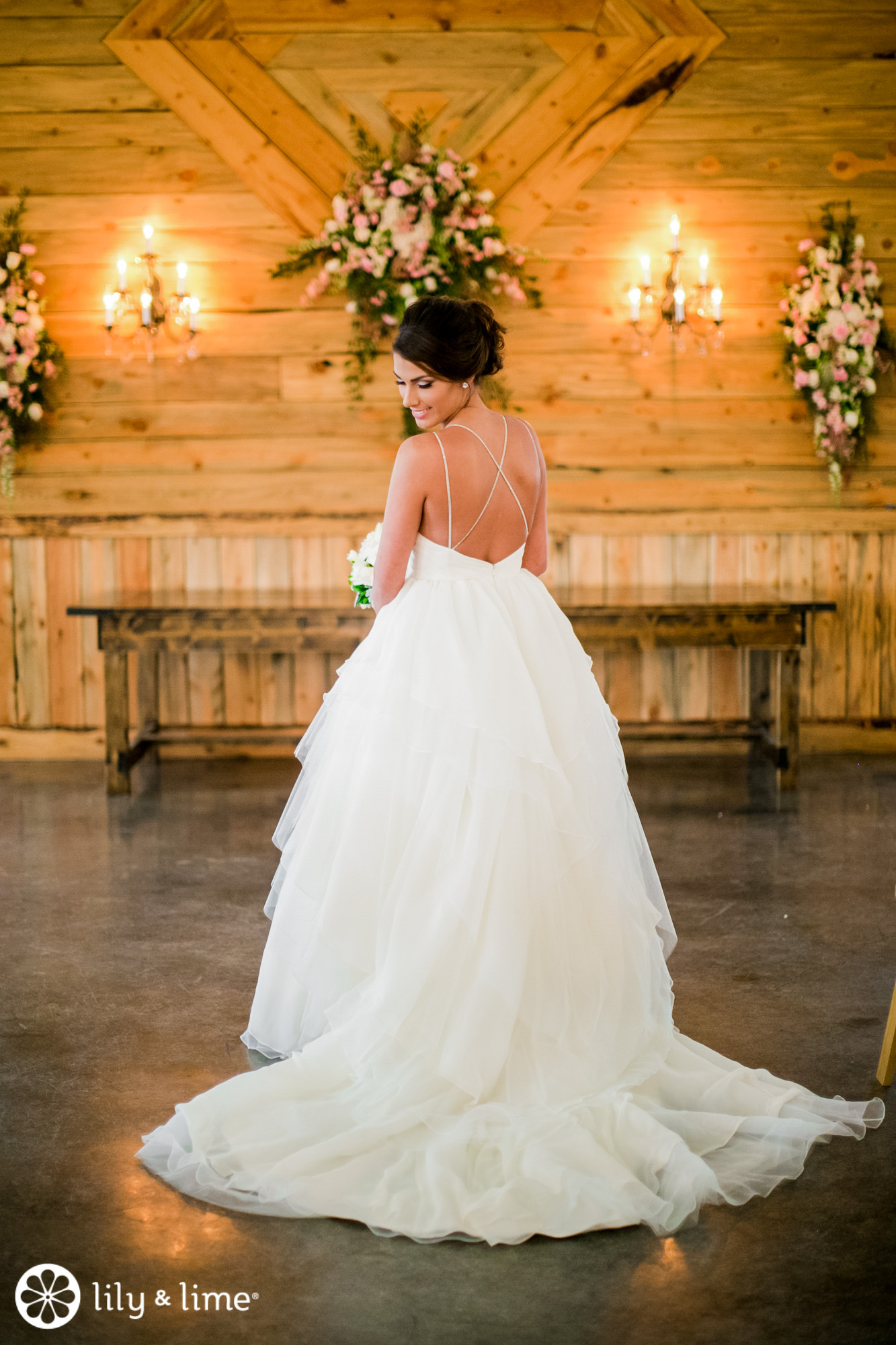 Low-Back Dresses
Dramatic low or open back dresses look sensational with an updo. It's drama, drama, drama.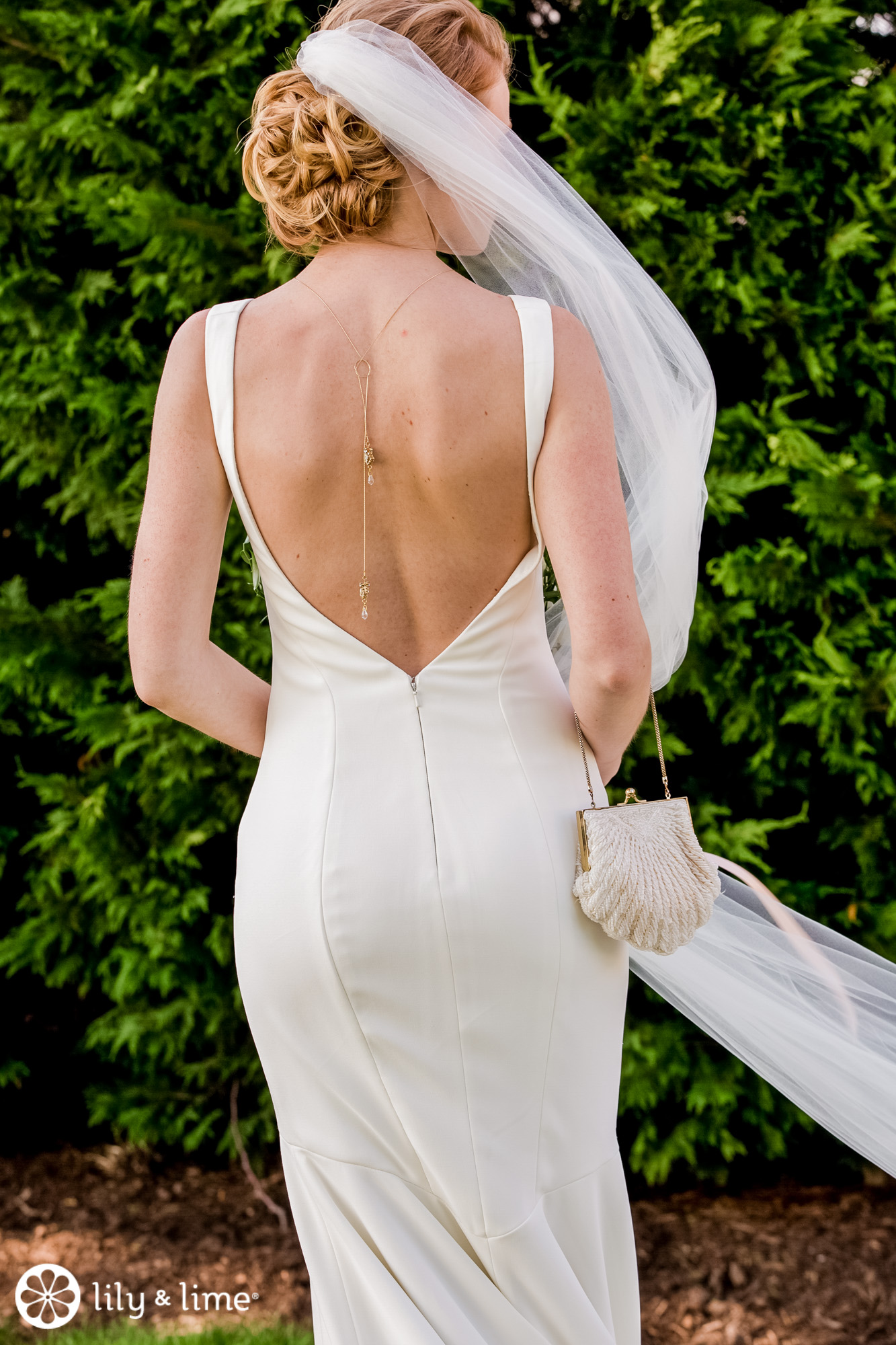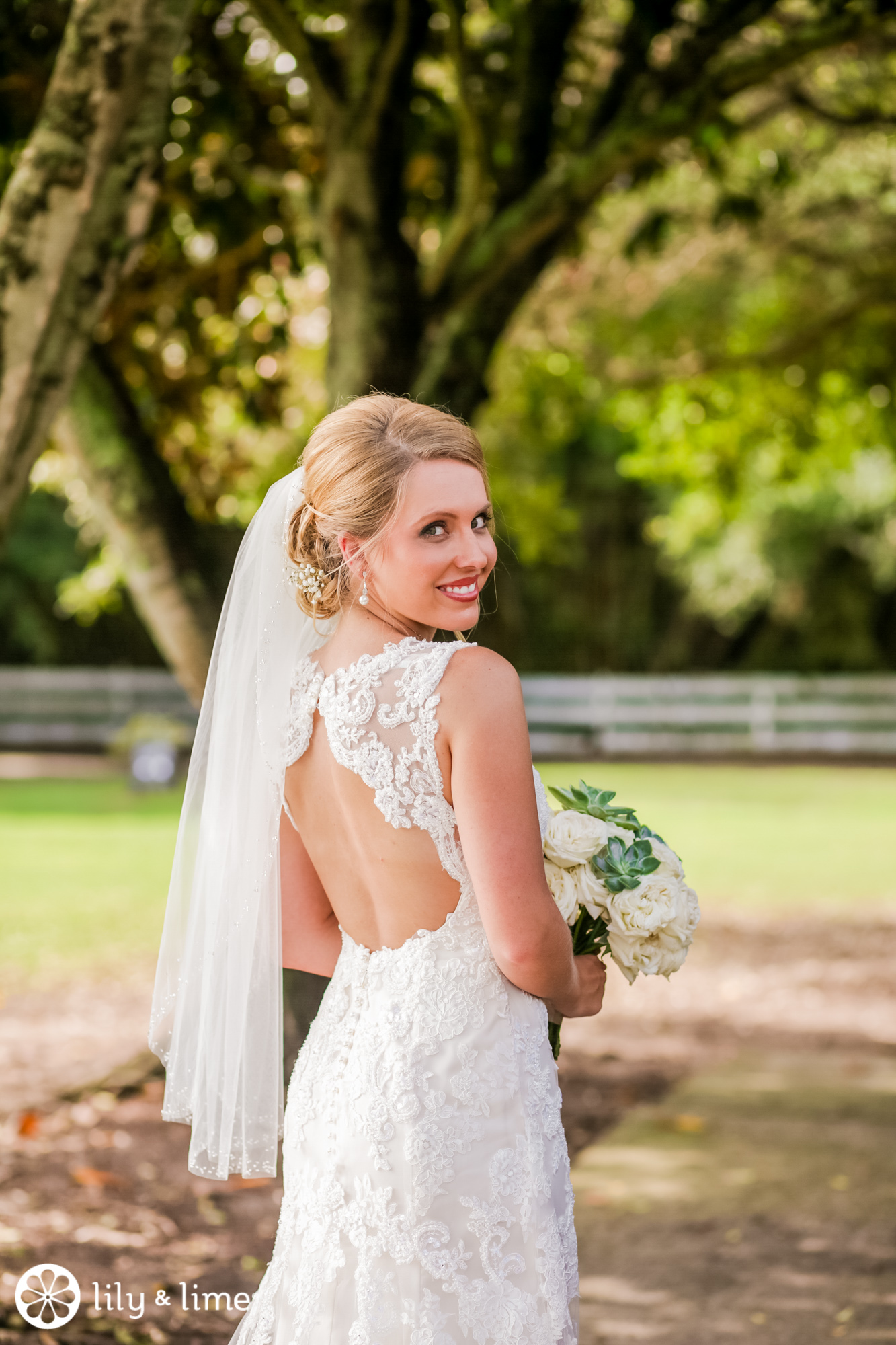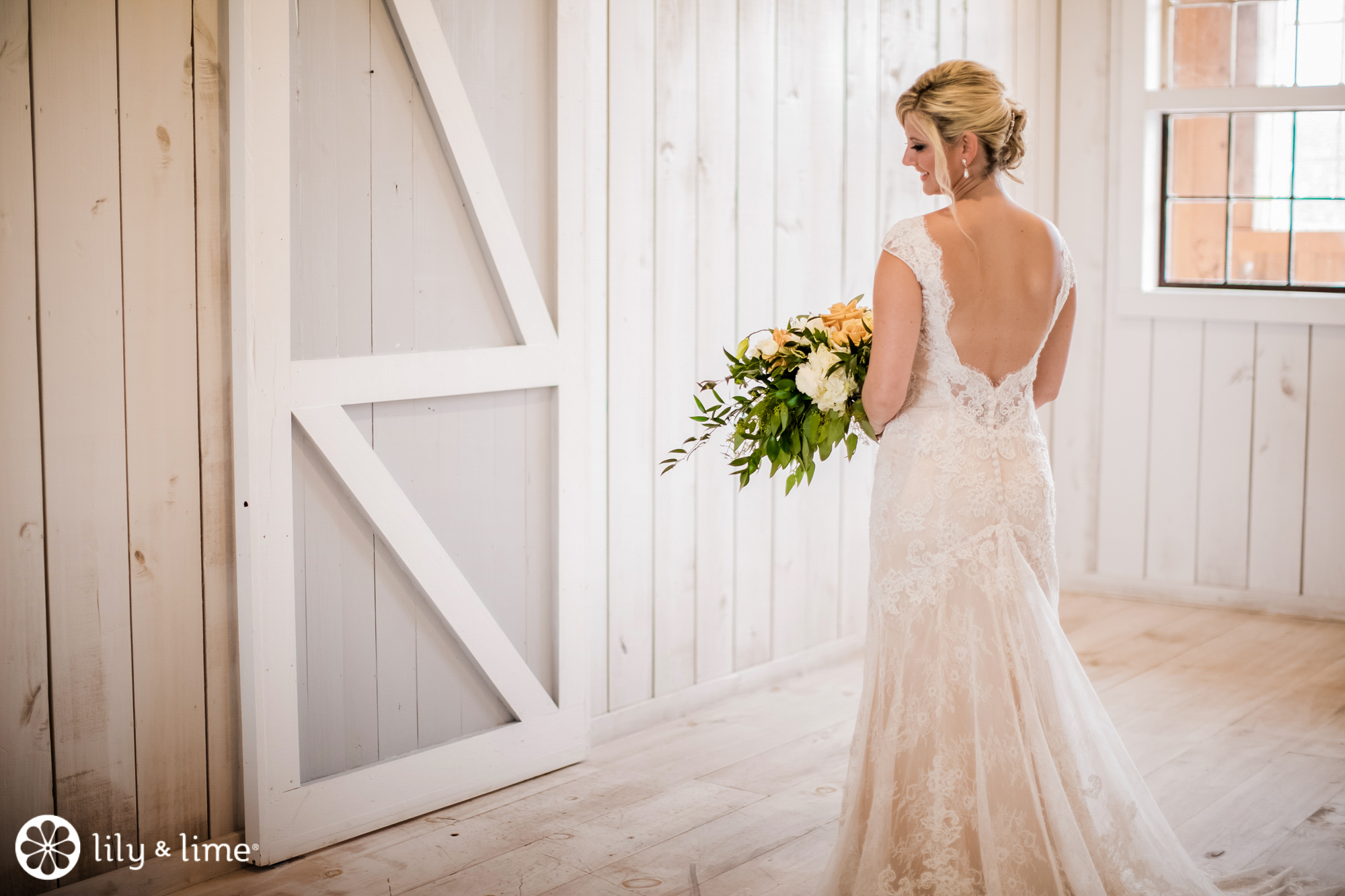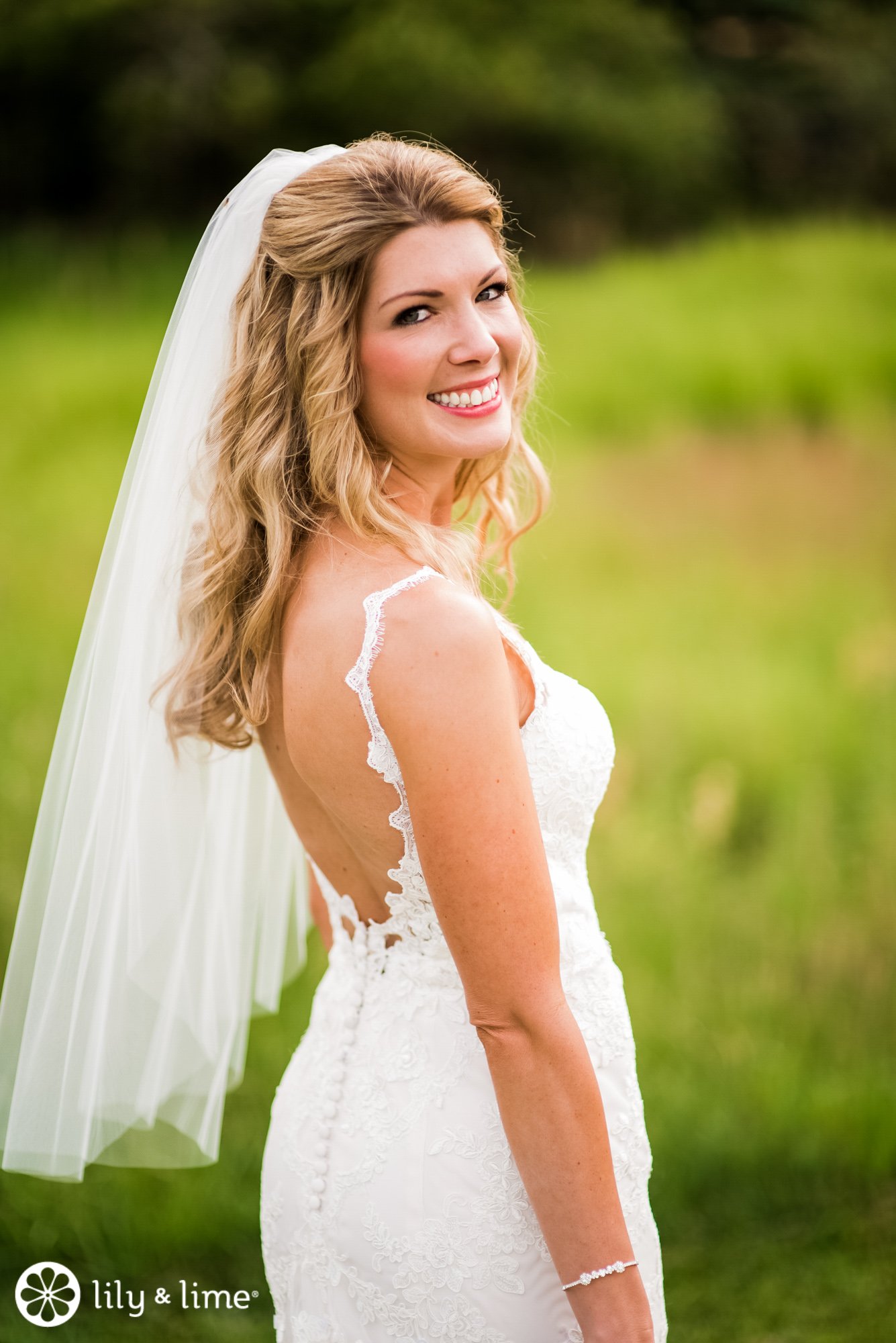 Now that you've got the dress and the hair covered, the only thing you need is the perfect bridal shoes. Pop over to the blog to find a shoe that fits!