Woodsy Vibes And Warmth Are Captured Beautifully In This Fort Worth Love Story!
March, 21 2023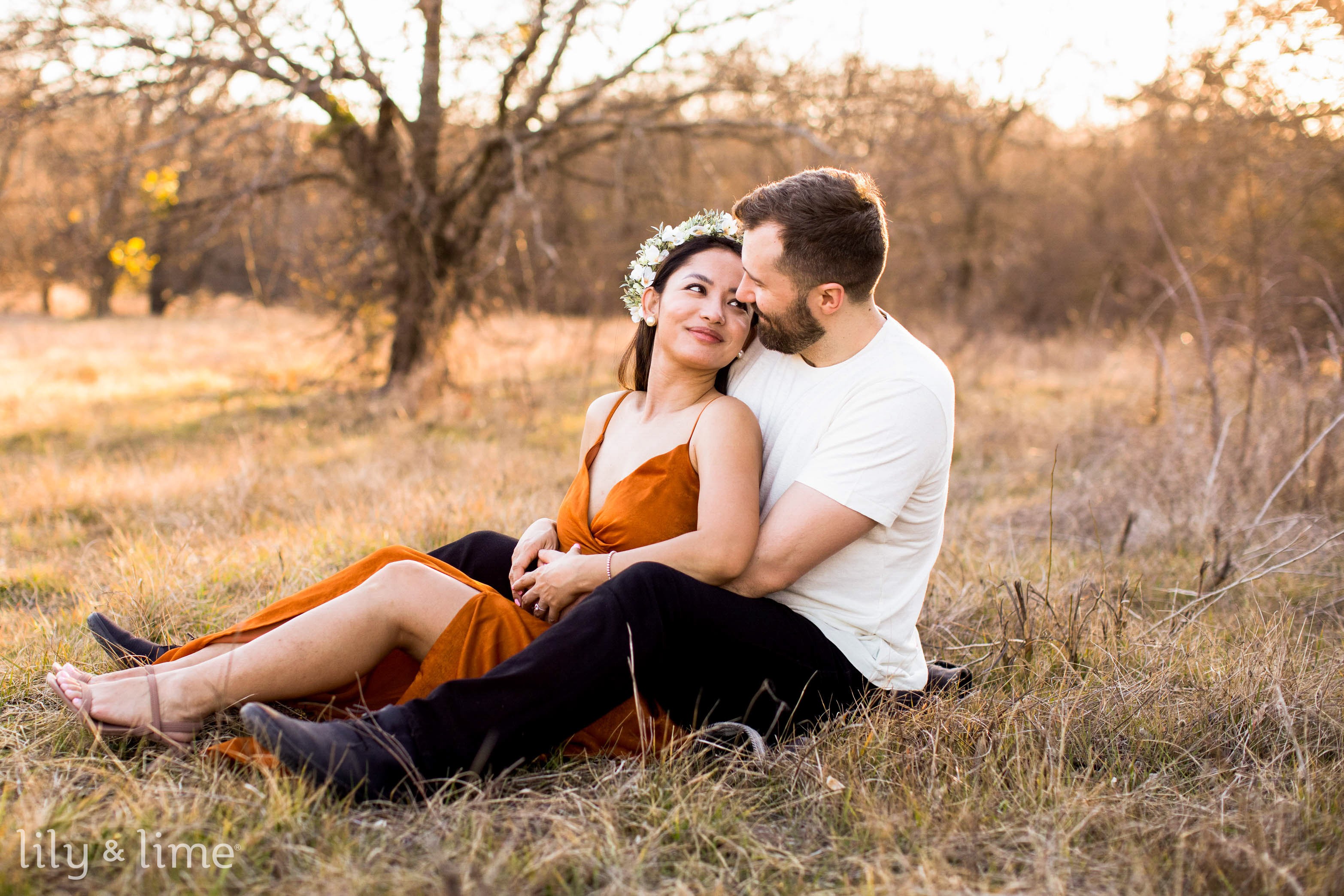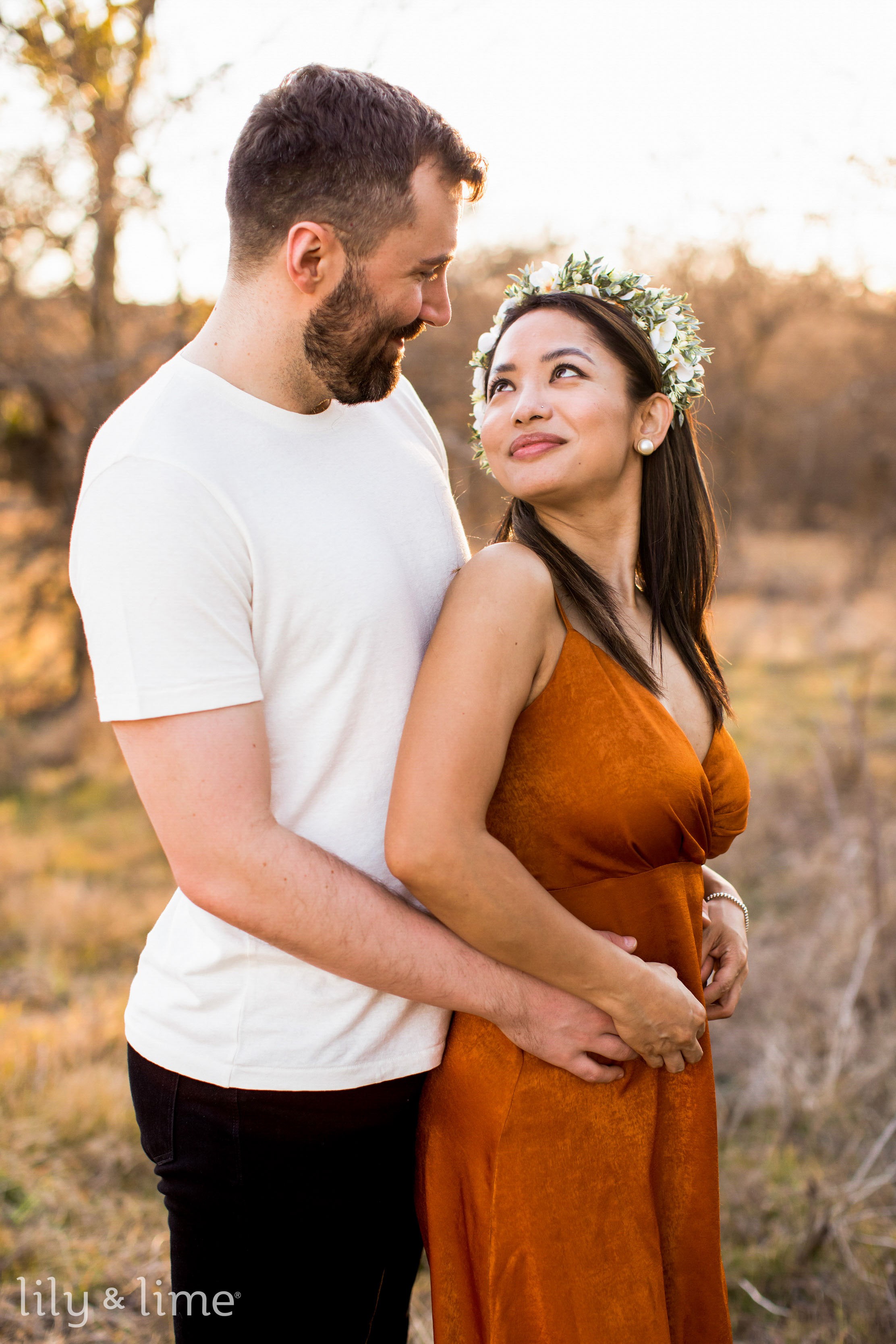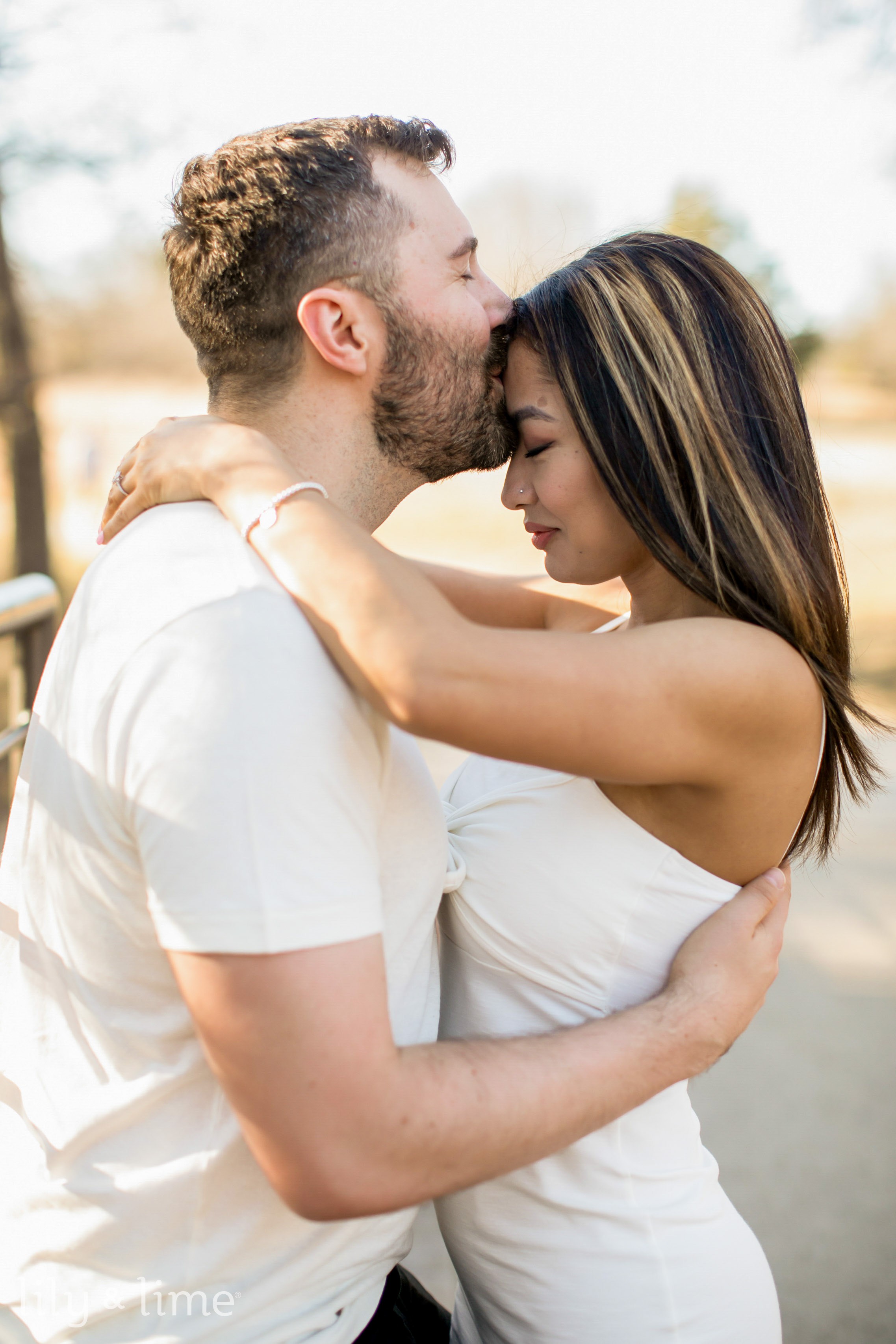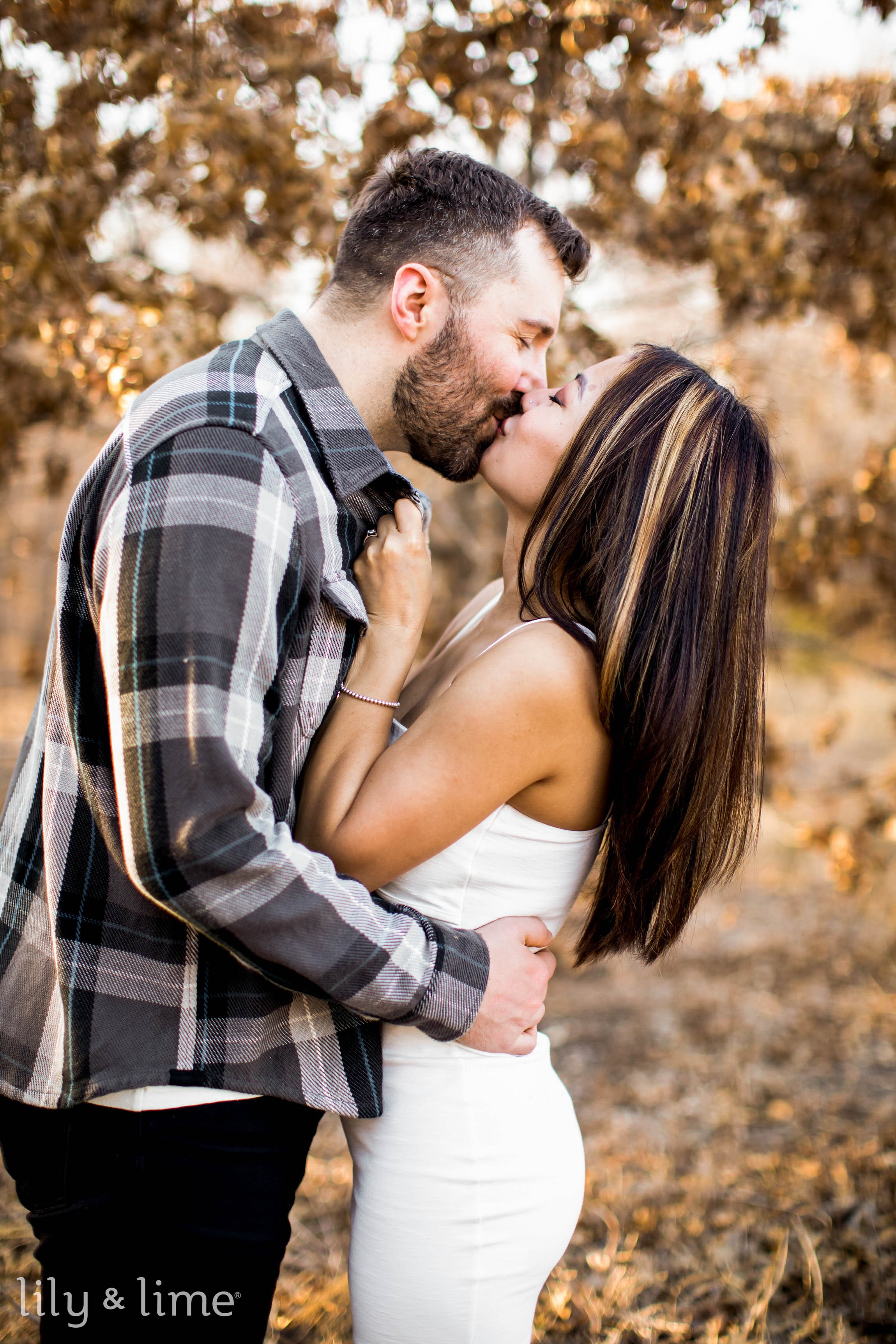 Love is the one thing that matters, isn't it? There is love to empower us in those weak moments, to fall back on, and to give us hope when all else fails and life has us on pins and needles. When life is drawing to a close, only the loving memories will stand out in your memory: the romantic beachside evenings watching the sunset, the hug that mends all your broken pieces, and the moment your soul mate proposes to you even though he or she is aware of all your insecurities, flaws, and vulnerabilities. Life's celebrations are usually uplifting and inspiring, and as we work in the field of love, we have a particular soft spot for celebrations related to love. Every celebration of love, whether it be a well-planned date, a grand proposal, an engagement photo shoot, or a wedding day, is priceless and deserves to be immortalized!
Love can arrive and change your life in a matter of minutes. There is nothing left to do except enjoy the ride when life delivers you a lucky card and you meet the love of your life. You propel yourself forward and give in to the sweet beckoning of love. You then go through the winding lanes of dating, enjoy the furtive glances, and the electric emotions, and stroll through the park while holding hands. And as love develops, your sweetheart will pop the question, and you will already know that the answer will be a resounding "Yes"! As soon as you become engaged, you start thinking about and planning your magnificent wedding. You'll have a long list of things to accomplish and a lot on your mind, including everything from budgeting for the occasion, planning the invitations to dress fittings, and a million other things that wedding planning entails
A quick reminder: your spouse and you need each other's attention in addition to all of those things. This is why a photo shoot for your engagement sounds like a fantastic idea! It gives you the chance to pause and appreciate the magical moment. You should make the most of this great season of life because you won't get this time again. Before the turmoil and busy times of wedding preparation start, an engagement photo shoot is an ideal opportunity to enjoy the lovely sensation of being engaged. The lovely engagement photo shoot that Tshering and Ryan had is the ideal occasion for them to enjoy their recent engagement while also getting their pictures taken! Despite the fact that every love story is unique and every couple is special, there is something about this couple that instantly brightens anyone's day due to their contagious happiness. This engagement photo session has everything going for it, from the smallest of touches to the stunning backdrop for the lovely love story to be placed amidst the setting! Let's get closer to the wonderful pair and their romantic love tale as it is depicted in pictures.
Tshering and Ryan decided to get engaged in the stunning state of Texas, and they chose Fort Worth as the spot for the occasion! Dallas is a beautiful city with lofty buildings, opulent restaurants, and vibrant nightlife close by. It also tells fascinating historical stories. Dallas has a wide range of beautiful locations for wedding receptions, including parks and gardens with lush vegetation as well as ranches with a rustic charm. It is the coolest city in north Texas because of the compelling attractions like Dallas Cowboys and Mia's Tex-Mex Restaurant. With its inspirational art and heartfelt music, it serves as the region's commercial, cultural, and entertainment center. Dallas is the perfect example of how a southern city vibe can happily coexist with tall gardens, large buildings, ancient ports, and posh neighborhoods. The city is renowned for both its bustling urban environment and its historic structures that display the magnificence and aesthetic expression of culture. However, we are here to mainly talk about the beauty that is Fort Worth.
Despite being only 32 miles west of Dallas and home to numerous popular tourist attractions, Fort Worth is usually overshadowed by the larger sister city. Due to its historical ties to the cattle ranching industry, Fort Worth is also referred to as Cowtown and has a rich and diverse cultural history. It is not only home to the renowned Stockyards National Historic District, but it is also teeming with Old West-themed events and shops. It also has a variety of historical ranch-themed museums where tourists may get a taste of what it's like to be a true cowboy. Today, Fort Worth draws up to nine million visitors a year who come for both business and pleasure and enjoy the many attractions the city has to offer. Along with historical sites, Fort Worth also features a variety of art galleries, attractive parks including the oasis-like Water Garden, Bass Performance Hall, and plenty of retail opportunities in areas like Sundance Square. The city is known for its diversity and dedication to human rights. It was one of the first Texas cities to pass its own anti-discrimination laws. It is ideal for lovers because it is full of beautiful parks, trails, and natural settings. Your love story will have the most romantic vibe in Fort Worth, just like it did for Tshering and Ryan.
Speaking of romance, there is something so vital and refreshingly adorable about Tshering and Ryan that it dips deeper than just romance. They gravitate towards each other like sunflowers to the sun, and it is truly a gift being able to capture a love so natural, it feels effortless and easy like the spring breeze. On the day of the engagement shoot, the couple arrived looking ever-so-radiant and madly in love! They had two outfits on them to emit two different vibes. The first set of outfits is white and radiant and simply perfect! Tshering wore a white tank dress in white paired with a pair of nude heels. Straight hair and minimal makeup brought her look to completion. While our bride-to-be looked stunning, Ryan looked equally dashing in his black jeans and white t-shirt, following the clean minimal look! A pair of black sneakers and a white and black checkered plaid shirt completed the look. The couple chose a combination of greenery and neutral backdrops which was perfect for the engagement shoot and made for some lovely shots! We loved the minimal outfits and the semi-casual of the couple and this totally did wonders for their engagement photos. The couple were great sports and were ready to explore many poses and our Fort Worth engagement photographer captured them in a variety of different shots. We especially loved the shot where Ryan picked up Tshering and they kissed! All of the captures of the couple in the first outfit were frame-worthy and aesthetically stunning!
After a handful of beautiful shots, Tshering changed into another set of outfits for a slightly dressier look. She wore a gorgeous floor-length rusty-orange wrap dress with a high slit and she paired her dress with a white delicate flower crown. This instantly added a whimsical feel to the photo shoot and added a charming quality to the setting. We loved how the couple posed by the water as the bubbling steam and the woodsy setting added to the ambiance. We especially loved the picture where the couple looked lost in each other's eyes as they sat by the stream and took in the nature surrounding them. As the sun dipped down, the location was steeped with an auburn glow and our engagement photographer in Fort Worth took the best advantage of the soft lighting and captured some jaw-dropping shots. Overall, this was an engagement shoot that was filled with warmth, aesthetics, and brimming love. We love how our wedding photographer captured the couple's intimate nuances and their secret love language in an aesthetic photo session which is enough to steal hearts!
The idea "a picture is worth a thousand words" serves as the foundation for our entire brand statement. We make an attempt to document everything, even the unsaid emotions, the awkward silences, the sly glances, the undetectable smiles, and everything else. Hiring our Fort Worth engagement photographers to document every moment of your love story in the most exquisite manner imaginable is the best choice you can make. We want to assist you in capturing those fleeting moments so you can remember them in the future since we seriously think that a moment missed is a moment lost for all time. As you can see from the photos, Tshering and Ryan enjoyed each other's company while our Fort Worth engagement photographer did a wonderful job capturing the treasure trove of romantic moments scattered throughout the way! While the photographers were amazing, the couple themselves were iconic and did their best to create some unforgettable pictures for them to have forever!
Even though every couple dreams of the perfect wedding day, the engagement is just as significant as the big day itself. We should celebrate this significant growth in your relationship before moving on to the wedding! An engagement has its own subtlety, even though a wedding day is wonderful, replete with a unique wedding theme, a tastefully chosen color scheme, and a number of traditions. We strongly believe that taking some time off to enjoy your engagement before the big day arrives because it is actually a celebration of a choice that makes the wedding day possible. It's a day reserved just for the couple, and because the focus is on the pair and their relationship rather than the event's social component, the mood is significantly different. There is chemistry in the air that a wedding day, with all of its rituals, checklists, and timetables, often lacks. The couples are typically more at ease and real in their personalities during an engagement photo shoot.
A wedding day is filled to the brim with memories! These memories are eternal and will cheer your heart for years to come, whether it be the way your dress fluffed around you as you made your grand entrance for your wedding ceremony, the way the air smelled of lilies and love as you said "I do," the way your grandparents danced at your wedding reception, bearing the perfect example of a forever kind of love, or the way your niece looked in her flower girl outfit. However, that doesn't imply that there are no memories from the engagement session which are worthy of remembering. It's actually the ideal opportunity for your engagement photos to capture the couple's distinct personalities and their eagerness for the life-changing adventure that lies ahead. Yes, it differs from a wedding day, but in this case, the couple is the main highlight. Not on the table decorations and flowers, not on the dress or the location, not on the cake or the wedding's theme, but rather on the couple in love who form the wedding's main reason.
The last time you are photographed with your future spouse as just boyfriend and girlfriend will be something truly unique if you choose the best engagement photographer. They'll be able to convey how thrilled and eager you both are to begin your lifelong journey after becoming engaged. It goes without saying that having the ideal engagement photographer to record these delicate images is an essential part of your love story because you'll want to cherish the emotion of being newly engaged and looking forward to the future for a very long time! These can serve as a priceless remembrance of the time you will always long for, in addition to being useful for your social media engagement announcement! Our Fort Worth engagement photographers did an amazing job capturing the charming aesthetics of the setting as well as the individuality of the couple. They truly captured the spirit of Tshering and Ryan in lovely, artistic frames, forever immortalizing the engagement day forever!
If you couldn't tell, we enjoy a good love tale around here! And we are fortunate to work in a field where we get to experience so many wonderful love stories every day that you come home with full hearts every day! Every love story is lovely and heartwarming, but some of them have an impact on us that others do not. Tshering and Ryan's engagement photo session seems to fit neatly in the later segment, and it is not surprising why. It may be due to their warmth, vivacious presence, or simply the artistic presence that they bring to the table. The way they embrace each other with such obvious love is refreshing and endearing. They exude ease and comfort. Every photo is almost flawless since they are loving and effortless in their mood. Their unique kind of love is soothing, like ambers on a chilly autumn night, and it can warm any heart.
They exude a mystical fairyland vibe, which fits them perfectly in this lovely woodsy environment. We adore the couple's laid-back romance and the way they melt into each other with just the sight of them. We adore how nature elegantly joined in and became a part of their frame, along with the glitter in their eyes and happiness in their hearts, and how the deft hands of our Fort Worth engagement photographers captured it all perfectly. The couple exudes a warm, sincere love and grace that radiates from the photos and reaches out to you, making you wish for their happiness and a bright future right away. We enjoy the images' light and whimsical aesthetics as well as how nature is at its most lyrical during this stunning engagement shoot. This engagement photo session stirs our emotions and fills our souls with affection as the first ray of spring sun shines down in March. They have undoubtedly headed towards a lovely future ahead of them as they leave this stunning engagement session and towards their impending wedding, and we are pleased to watch them walk hand-in-hand towards their promised happily ever after!