Romantic Pink And Red Accents For A Valentine's Day Wedding!
February, 6 2023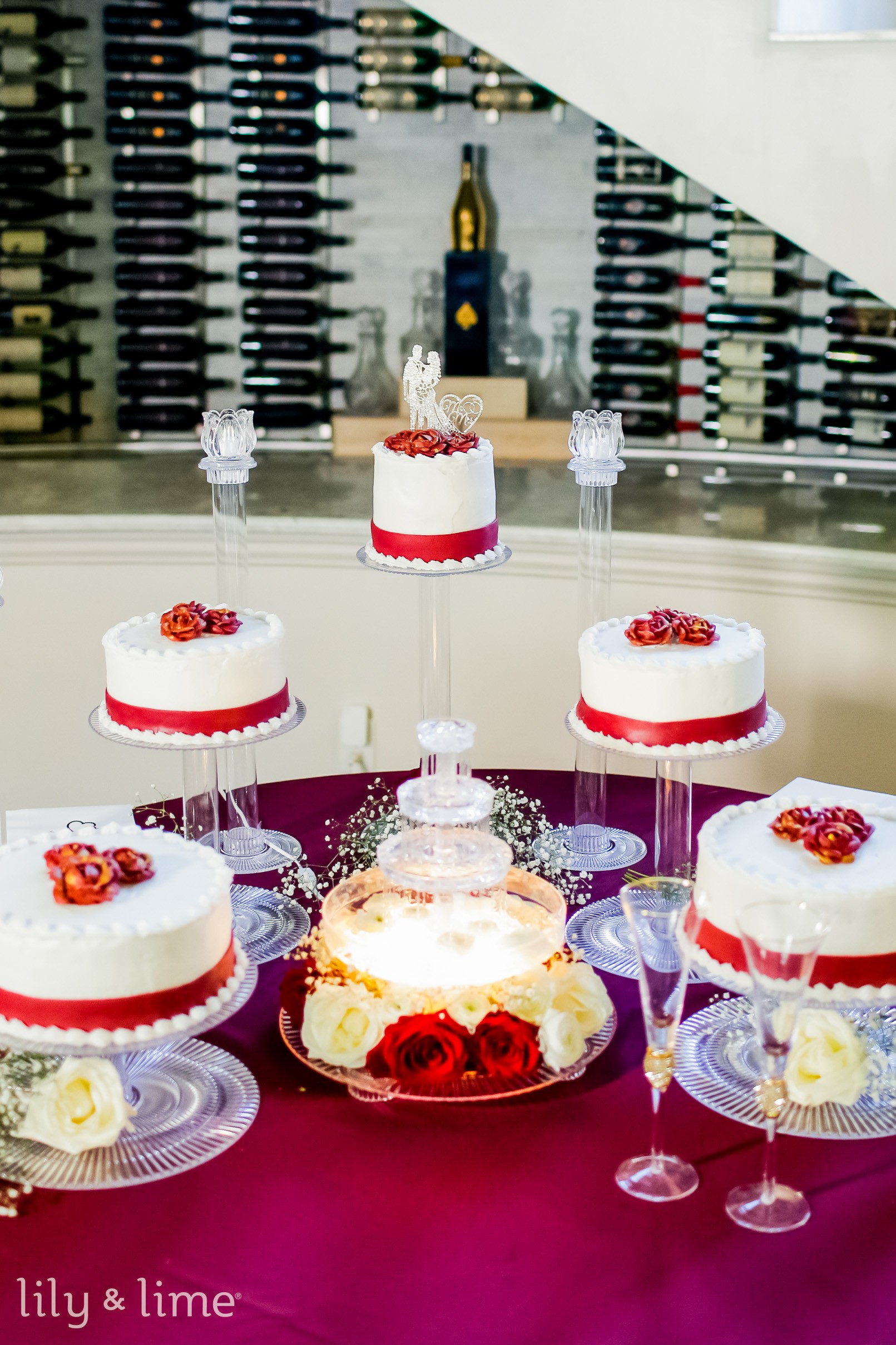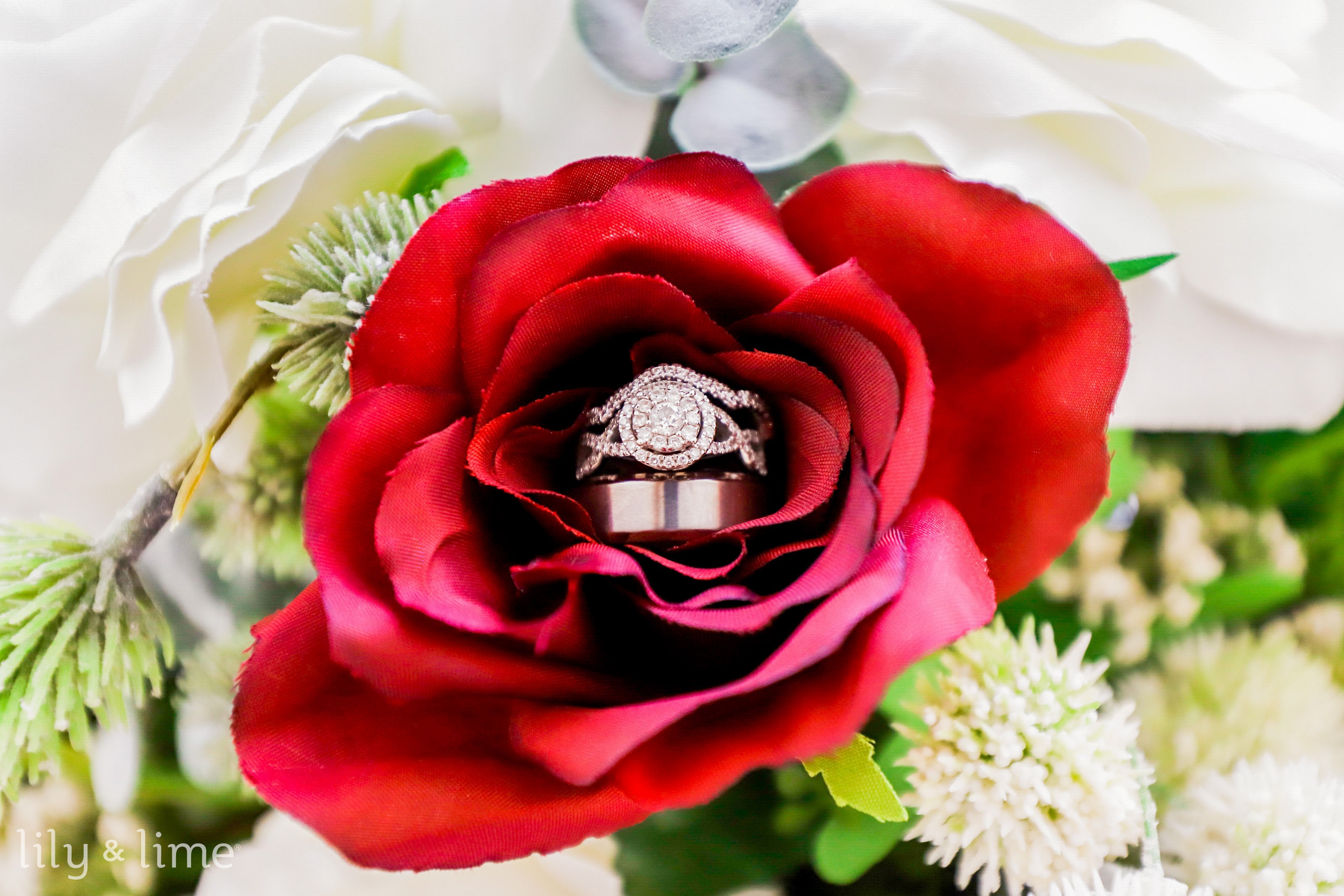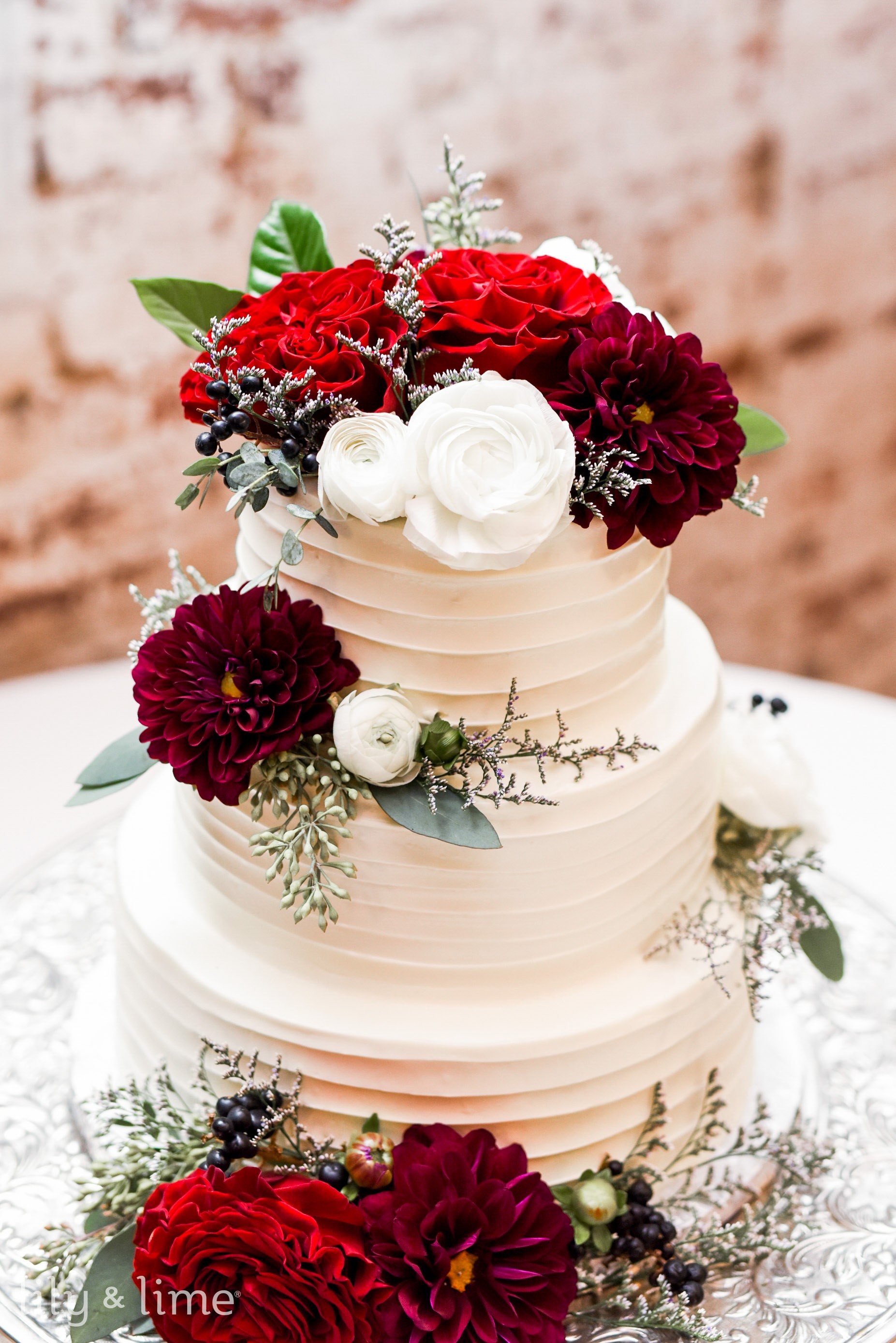 If you're planning your wedding around Valentine's day, then it is obvious that your wedding will need to be perfect, and lovely and incorporate some extra romantic elements for your wedding! A valentine's day wedding will be a great start to the new journey with your soulmate. Although we have compiled lists of different wedding ideas in the past, and have had the opportunity to write about some of the most interesting Valentine's day wedding ideas, today we thought we'd do something different. Instead of talking about differehttps://www.brides.com/gallery/diy-wedding-decorationsnt wedding ideas, today we're here to talk only about the romantic decor accents in red and pink. Why pink and red, we hear you ask! Well, pink and red, to us, are two of the colors that are associated with love and romance most often. Furthermore, red to us signifies mature love, while pink to us means youthful, childlike innocent love. Both of these colors have been used to signify the upcoming season of love. Apart from this, these colors, to our minds, automatically translate to being romantic. So, that's why today we're going to discuss only beautiful pink and red accents for a lovely romantic wedding! The blog will be divided into two sections, which will help you to track the hues and the colors, along with the wedding ideas we list down easily.
Romantic Wedding Accents in Red: Brilliantly Romantic Ideas for your Wedding
Set up the perfect wedding with these red accent ideas!
Wedding Aisle Runner
Let's start from the top, shall we? When we talk about red wedding accents, we don't mean that you have to add something grand to bring in the touches of romanticism to your wedding. You can add small details, which have a huge impact, as well. Now, one of the best ideas that we love is to add a lovely wedding ceremony aisle runner in red! Depending on your budget, you can choose the kind of runner you want. One of the easiest, and most affordable ideas that we love to add red accents to your wedding ceremony is to use flower petals and paper scraps as your runner! This DIY idea is perfect for those couples who are looking to throw an extravagant wedding without extending their budget for the wedding. All you will need is a bunch of red flowers and some red paper. Now, you can separate the red petals and cut small pieces, big enough to be called chunks, of red paper. Once you have all the pieces, all you need to do is scatter them along your wedding aisle! If your wedding budget is the concern, look for the least expensive red flowers and add those petals for aesthetic purposes. That aside, you can use red ribbons tied into a braid or a red flower runner, this will help you to add the effect you desire.
Red Tablescape Ideas
Another area where you can incorporate red wedding accent ideas is to revamp your wedding reception's tablescape. You can use a variety of different ideas here to add the color of your choice. Since we are talking about red accents, all of our ideas will be in red. Apart from adding large and grand wedding centerpieces, you can use the tablecloth as a prop for your wedding accent ideas. If you're thinking of creating the perfect look, then how about using alternative colors for alternate wedding tables? You can use white or any other color that is a part of your wedding color palette (it should complement red) for one table, and the next table can be red. Furthermore, remember that this idea will require precise planning so that the color scheme for the table looks truly alternate not only horizontally but also vertically. If these ideas aren't enough for you, then how about adding some elements to your wedding tablescape? If you're looking to create a romantic dinner setting for your wedding, then you should start by adding some candles into the mix first. Add a few red candles, along with other colors of candles so that you can have some color on the tables. Next, add some elements, for example, red flowers, red Christmas lights, some lovely fruits or any other element that you feel fits the narrative of your wedding theme. Apart from this, you can even add some beautiful lights, red of course, or even lanterns with red stained glass. And if you're looking for something elegant, soft, and romantic, how about trying to add some extra charms with satin napkins? You can use satin napkins with embroidery or just plain satin napkins. Satin napkins with elegant plates for each of your guests will not only add elegance but also exude romantic vibes.
Red Floral Details!
One of the best ways to improve your wedding's look is to use flowers everywhere! However, we know wedding flowers, especially the popular ones, tend to leave a hole in your pocket. That being said, there are two ways to achieve a grand wedding with red floral details. The first way is to use unpopular flowers and order them in red hues and the next option is to use faux flowers or even paper flowers. Now that you know how to work around the floral details when you have a budget to work with, let's talk about what kind of floral details can amp up your wedding decor. A great way to add color and floral details is to add red floral details to your wedding arbor. Pair the wedding arbor's red flowers with some brown twigs and lush greenery. You can also create elaborate wedding accent corners in a few spaces, depending on your wedding budget. You can have flowers woven together and have them spill out. The spilling-out effect can be arranged, you don't have to worry about spilling out naturally. Apart from this, you can add more floral details throughout the wedding venue by adding smaller wedding flower details. For example, you can create a three-flower arrangement with a lighter hue of red and hang the flowers on the chairs set up for the wedding ceremony. And lastly, let's not forget, the bridal and bridesmaid bouquets are a great way to add the popping color of red. For your bridal wedding bouquet, you can use a completely all-red bouquet. The focal flowers can be deep red, and then the surrounding flowers can be in lighter shades of red to improve your wedding look. As for your bridesmaid's bouquets, you can use different colors to signify that these bouquets are for bridesmaids. You can use red blooms paired with yellow, pink, or white. However, bear in mind that your bridesmaids' bouquets don't have to be similar ideas as we just mentioned. The ideas here can be used with different colors, there's no bar to what colors can be used and which ones can't be. Also, remember to place the flowers you want to use for your bridesmaids' wedding bouquets to check if the colors look good together.
Bonus: Red flowers on the Cake and Desserts!
A great way to add more colors is to add them to anything that you'd eat! You can have your baker create some edible flowers for your wedding cake! What's more, if you have some desserts for your wedding, you can add some of these edible flowers to top off your wedding desserts as well!
Red Ribbons
Red ribbons, if you ask us, are one of the most romantic accents to add. The moment you add some decor with ribbons, however, you like to tie the bows, the decor becomes utterly beautiful. If your idea of a perfect wedding comes with romantic details, then the beautiful decor ideas with ribbons and bows will be a great fit. From adding bows to your beautiful wedding dress to your amazing wedding cake and everything in between, ribbons make for a playfully romantic vibe! You can use these ribbons and bows to amplify your wedding decor, and that too without being too much! So, now for ideas, we have plenty of them for you to try out, choose from or merge together. Let's start with the prettiest and simplest of all, how about using ribbons as escort cards? Wedding escort card designs can be hard to choose from, but if you add a trinket to a lovely red satin ribbon, and attach a name card on the other end, you have yourself a lovely DIY escort card and a wedding accent! Next, you can try using red ribbons as chair decor! Although most couples prefer to use ribbon decorations for the wedding chair decor only, you can use smaller ribbon bows to add some details to the wedding guests' chairs and a much larger variant, similar to your wedding guests' chairs, for your chair decor! Another way to make use of red bows out of ribbons is to use them as an alternative to wedding guest books! All you need to do is cut out large pieces of paper and attach them to a broad satin ribbon. Along with this, add a wireframe to a wall, and leave instructions for your wedding guests to leave you notes and wishes for your big day! Your wedding guests can write a note to you, and tie the ribbon to the wire frame. As the wire frame keeps filling, it will turn into a lovely piece of additional decoration for your wedding!
That said, we're at the end of all the red accent ideas that we have for you. Before jumping into the next section, remember that the ideas for red accents and pink accents can be used interchangeably.
Romantic Wedding Accents in Red: Brilliantly Romantic Ideas for your Wedding
If you love red accent ideas, you'll love these too. So now, it's time for pink wedding accent ideas!
Pink Wedding Accessories
We're sure that wedding accessories are on your list for shopping. However, if you're looking to create a wedding aesthetic and romance is on your mind, how about you add the color pink to your wedding look? We like the idea of adding pink to your wedding look because it is rare, unlike red. You can use it to add some red footwear, along with loverly pink earrings! Also, to make it even more marvelous, you can choose a wide satin ribbon for your wedding dress, and tie a large bow in the back or the side, whichever you prefer. Lastly, you can also add some interesting things like hair clips, hair jewels, or even a bridal veil. A pink bridal veil would look impeccable even with just a white wedding gown. We have all seen red and black veils, but a lovely pink will add a lovely touch to your wedding look. The best part about this idea is that if you choose to wear pink accents with your wedding dress, then you can pair it with your pink accents too! Above all, even if you choose to forego one of the two, the pink wedding accessories or the pink wedding accents, the ideas will look amazing either way!
Pink Drape Decor
A great way to add more of the colors and charms of a color you like is to use a drape in the favored color. If you want to add pink and make your wedding look absolutely stunning dressed in pink, then here's what you can do - use drapes! You can use blush pink drapes for your wedding ceremony and reception party decor. To add to your wedding drape decor, you can use lovely flowers and floral details! You can use pink decor to go with the blush pink drapes. Apart from this, you can also use pink drape decor for your wedding, and adding some lovely deep pink floral details with greenery accents will be absolutely lovely for your wedding!
Wedding Stationery
We are strong advocates when it comes to setting the tone with elaborate wedding stationery! One of the easiest and no-fuss ways to include the color you want in your wedding colors is by using them as wedding invitations! So, a great way to incorporate pink into your wedding will be easy with pink wedding invites. You can choose a second color for your wedding invites, the color that will complement the pink color, you'll choose. Additionally, you can choose different hues of pink and select each of these hues for a different page on your wedding stationery! That said, you can also choose to send a digital wedding invitation to your wedding guests. If you're going to send digital wedding invitations, even so, you can choose different hues of pink or you could use one particular shade of pink and a few complementary colors to your wedding invitations as well.
Wedding Signage
We absolutely adore wedding signage, the cute ones. And if you're looking to add more color to your wedding, then using pink signage can be the thing you need! The first idea is kind of obvious, a neon pink sign! Neon signage in weddings is not only popular but is also amazing to look at and adds more details to the wedding photos. Moreover, you can order neon signage with your and your partner's name on it and hang it up on a greenery wall. This will not only add a great corner for your wedding but will also add a photo backdrop for you and your wedding guests!
Things to include: Ideas That should not be missed
One of the first things to remember is that adding accents to your wedding is that accents should never take the center stage. Accents are sublime and should be smaller details. For example, if you're thinking of a tablescape with pink accents, then napkins will work, do not add matching candles and glasses. Another example of an accent in the same idea is instead of pink satin napkins, add a pink glass, and there you go, your accent is complete.
Make sure you're paying attention to the colors you're combining with the accents. The color combinations should not look jaded. Additionally, you can use colors to highlight the kind of ambiance you're looking to create at your wedding. For example, for a fresh and playful kind of vibe, you can use blush pink, and cream, and for a more fall wedding-like vibe, you can use red and black with some hints of white. A small change goes a long way!
Lastly, remember to test the colors. As we said earlier, color combinations are important. Oftentimes, the color combinations sound good in theory but the truth can be different. The reason why this happens is that these hues look different in person, quite different from what you see in photos. Additionally, the type of fabric you use also affects the tonality of the color. And this is why we suggest you try out swatches of the chosen colors and fabrics. If you're going to use some ribbons, be sure to add that to the mix as well. This will help you find the correct balance.
The Takeaway: Adding Accents like a Pro
One of the best pieces of advice that we can leave you with is to trust your intuition after doing some research. Ensure that you study the colors. Before making a decision, on a type of red or pink, look at the variants of the color. Red and pink are generally pleasing colors, but if you've already chosen a theme and color palette you may need to check if the colors sit well together. However, a great way to bypass the humongous task of studying colors is to create a wedding color scheme around the color of your accents! This narrows down the choices and makes things way easier than the first option. And lastly, since you are going to get married only once, why not pull all the stops, right? So, before you finalize your choices, try to collect samples or swatches of the colors, just to be sure! We hope that these ideas help you to create a wedding decor that is truly magnificent, and leaves you with amazing memories and impressive wedding photos!