6 Tips for Designing Your Dream Sweetheart Table
May, 11 2017
You'll get ready, exchange your vows and say your, "I dos." And later, you'll dance the night away. But in between, there will be sit-down reception dining and a chance to plan the rest your forever.

While visions of long head tables may come to mind, think about this: How romantic would it be to have just a table set for two? This is known as the sweetheart table - and it's a definite "Do" in our book!
This special seating arrangement allows the bride and groom to have a face-out view of their loving guests seated before them. More importantly though, it allows the two to share this special pocket of time together - and to savor the purpose of this very special day.

That's why it's important to make your spouse-exclusive space your own. We'll serve you up 6 hot tips for creating your dream sweetheart table!

1. Add Beautiful Blooms
Whether colorful or neutral, a simple bouquet of flowers can make a breathtaking statement. Make sure to liven up your table for two with some greenery or blooms that complement your wedding-day decor and personal style.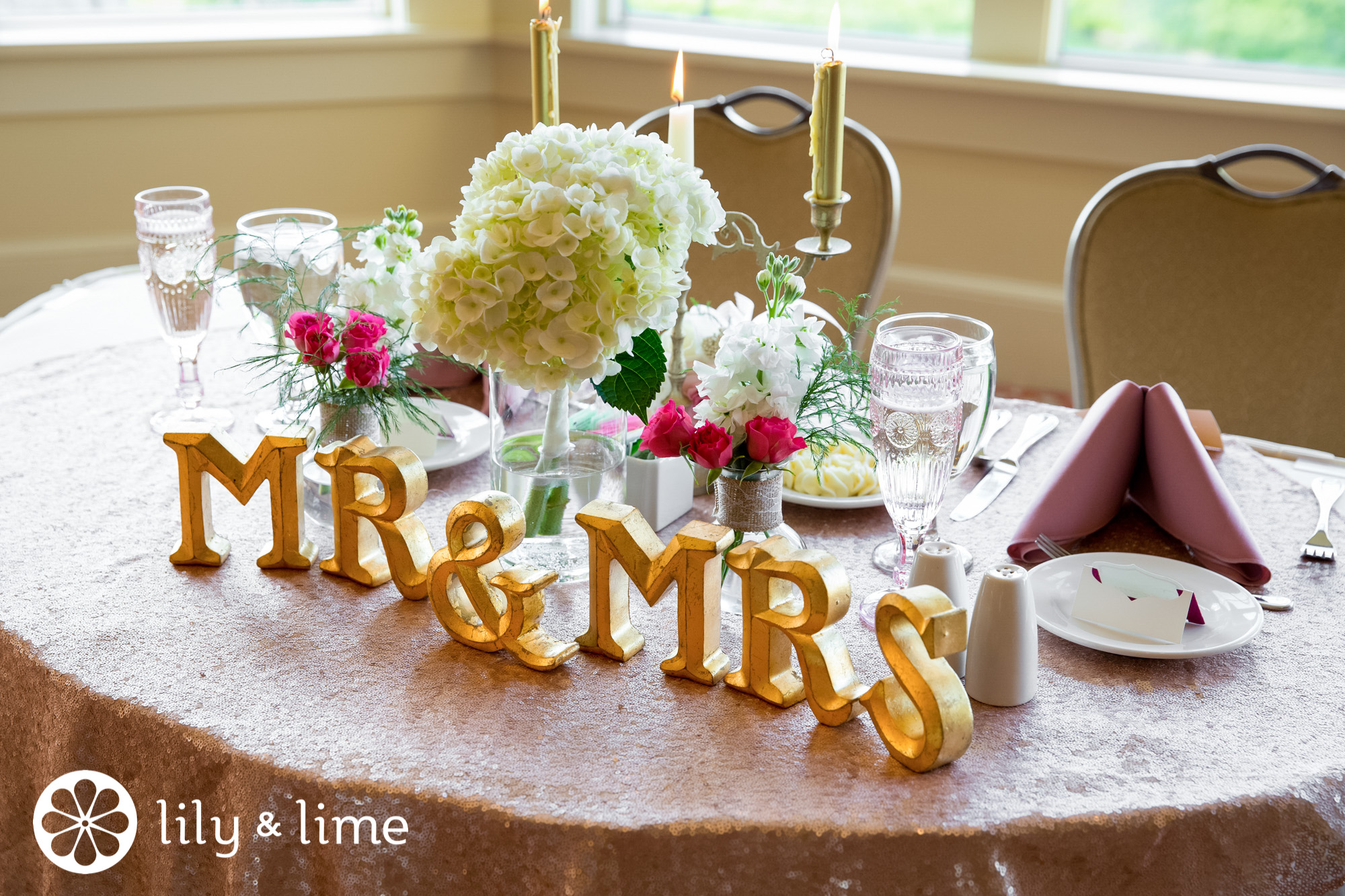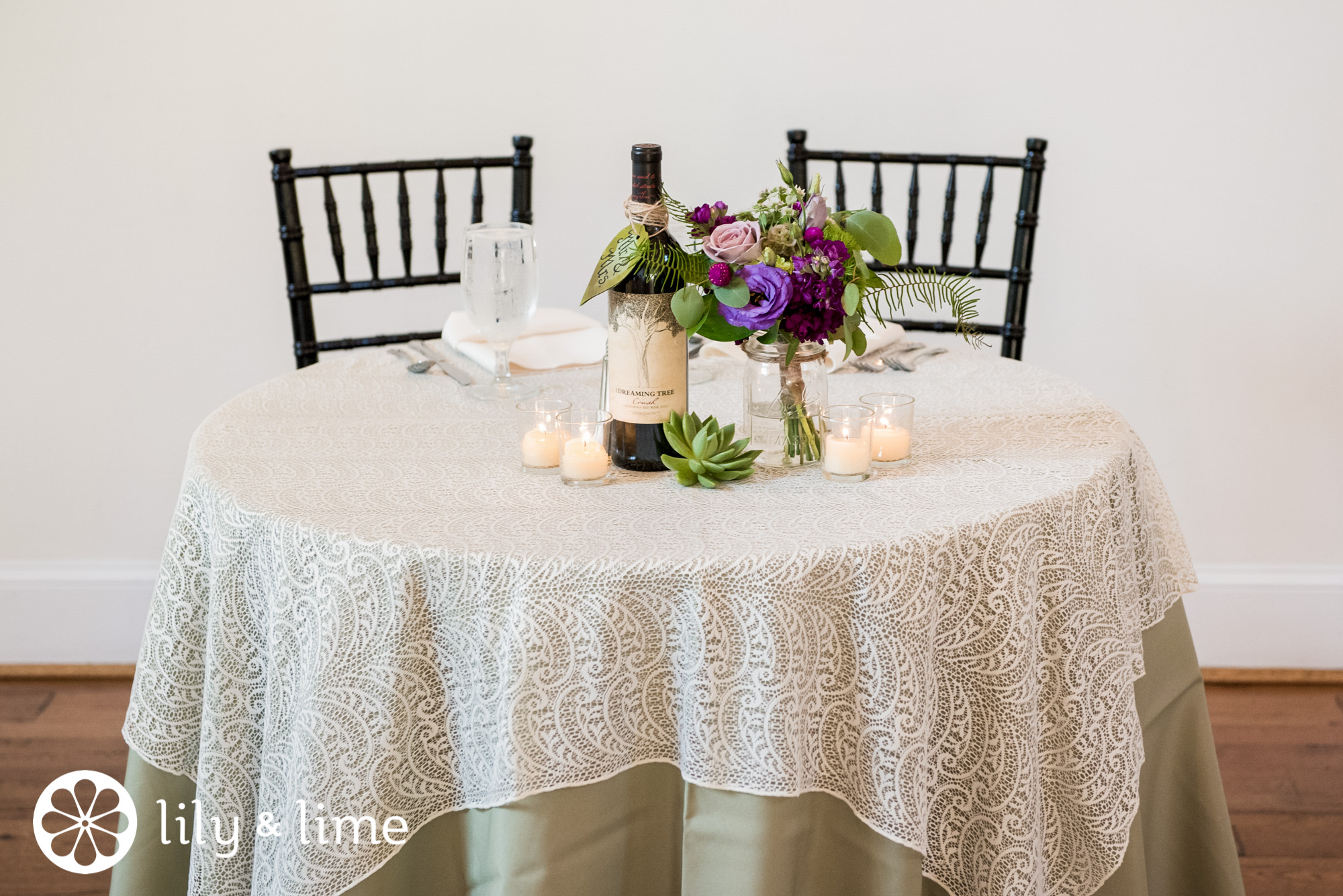 2. Lend Romantic Ambiance with Lights
Add an inviting, warm touch to your special dining spot with lights and flames. Go all out with decorative candles and lanterns, or even add a Secret Garden-like glow with a string (or several!) of LED-lights surrounding you and your guests.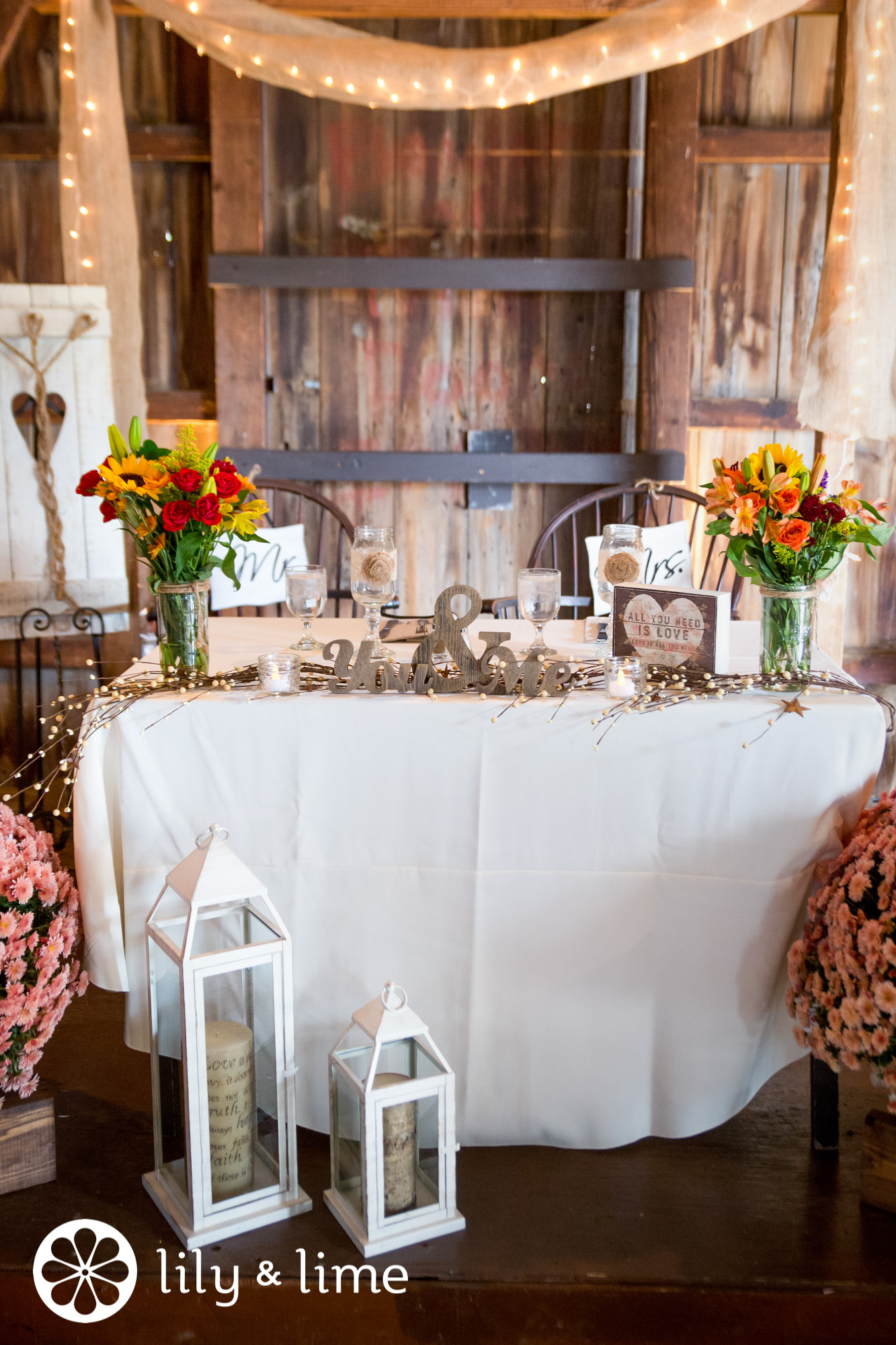 3. Personalize Your Setting with Signage
Make your dining experience a personal one with engraved Mr. & Mrs. (or last name) wedding signage items! From your silverware to your table decor, wordmarks are an easy way to mark your territory.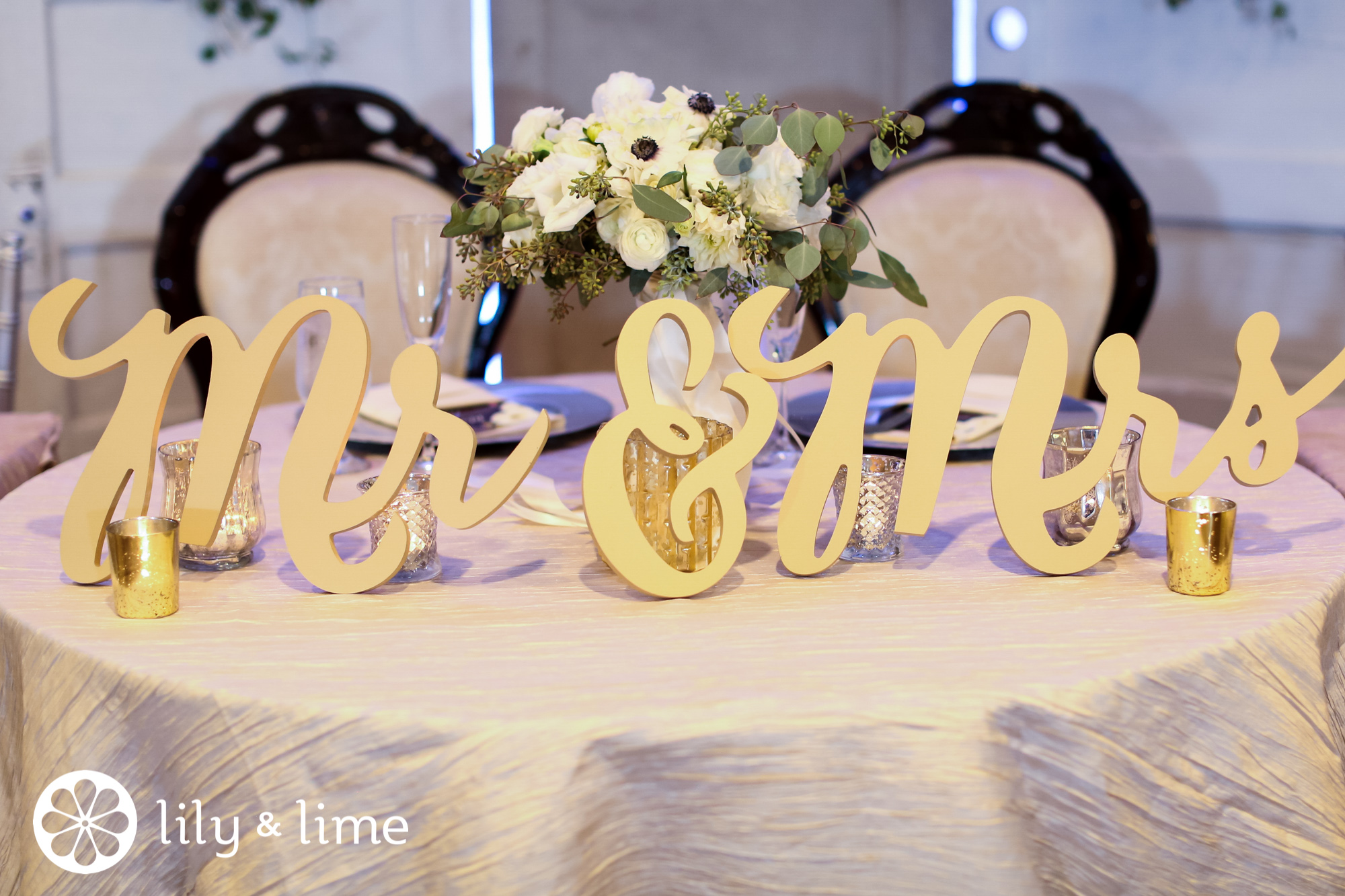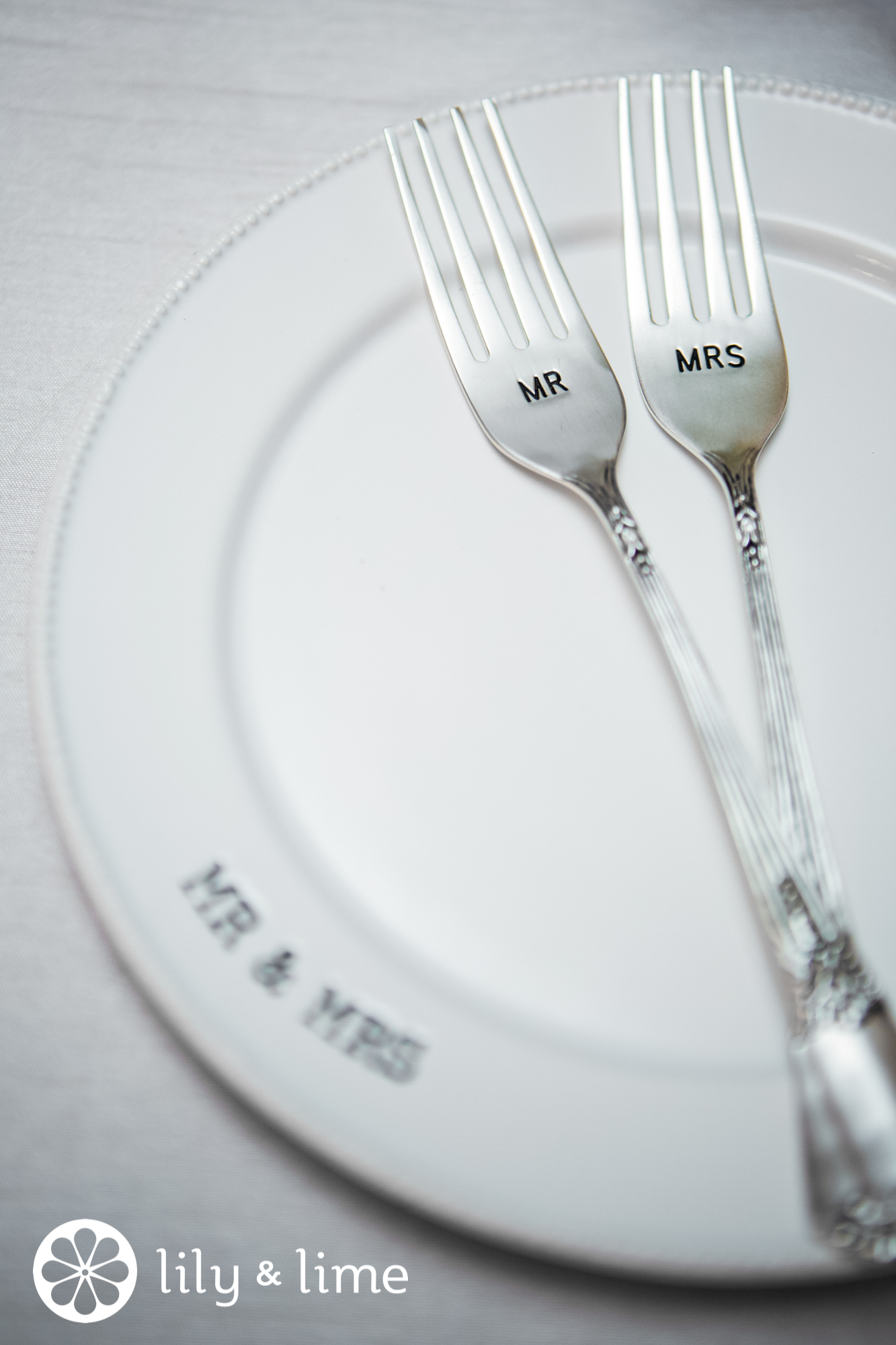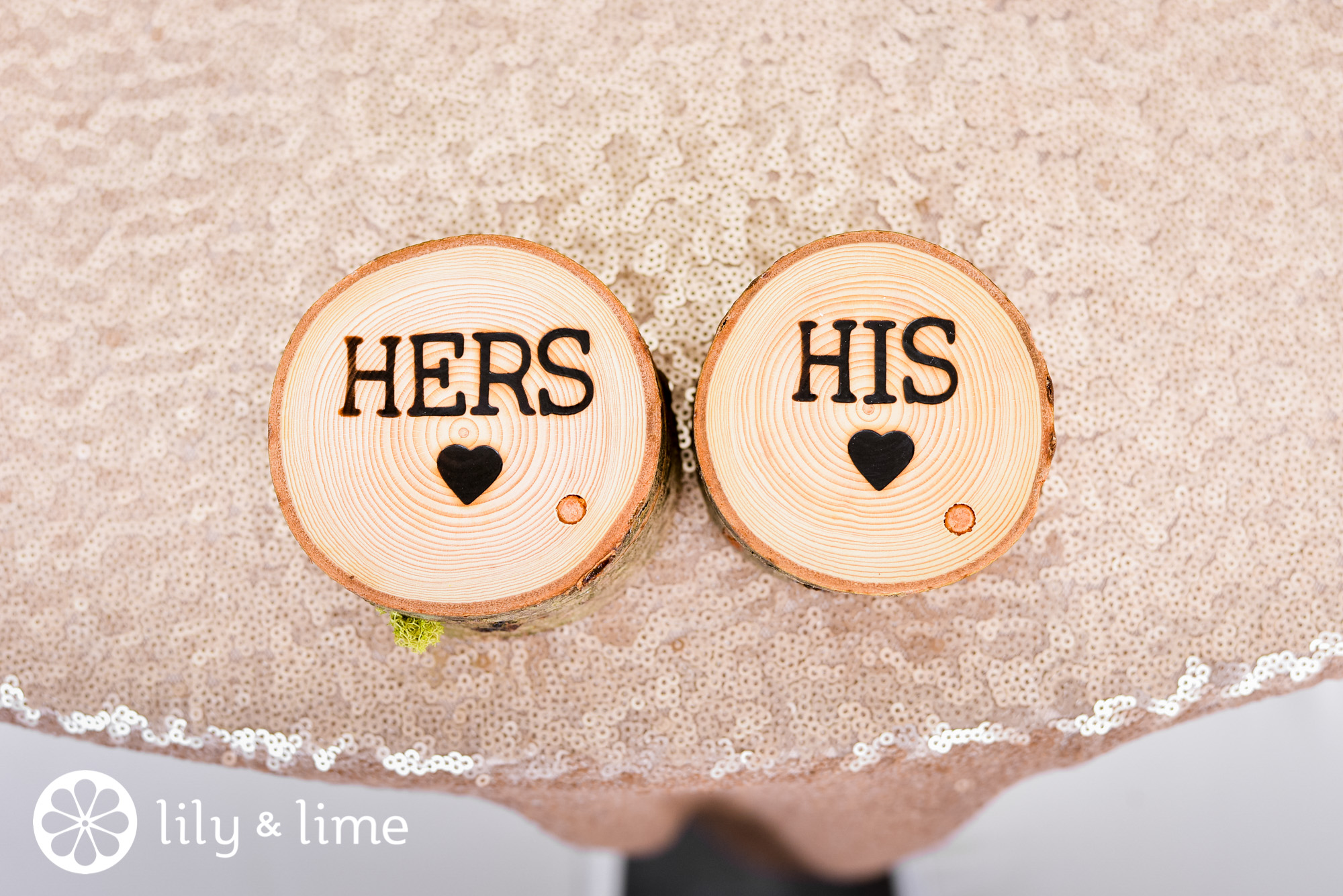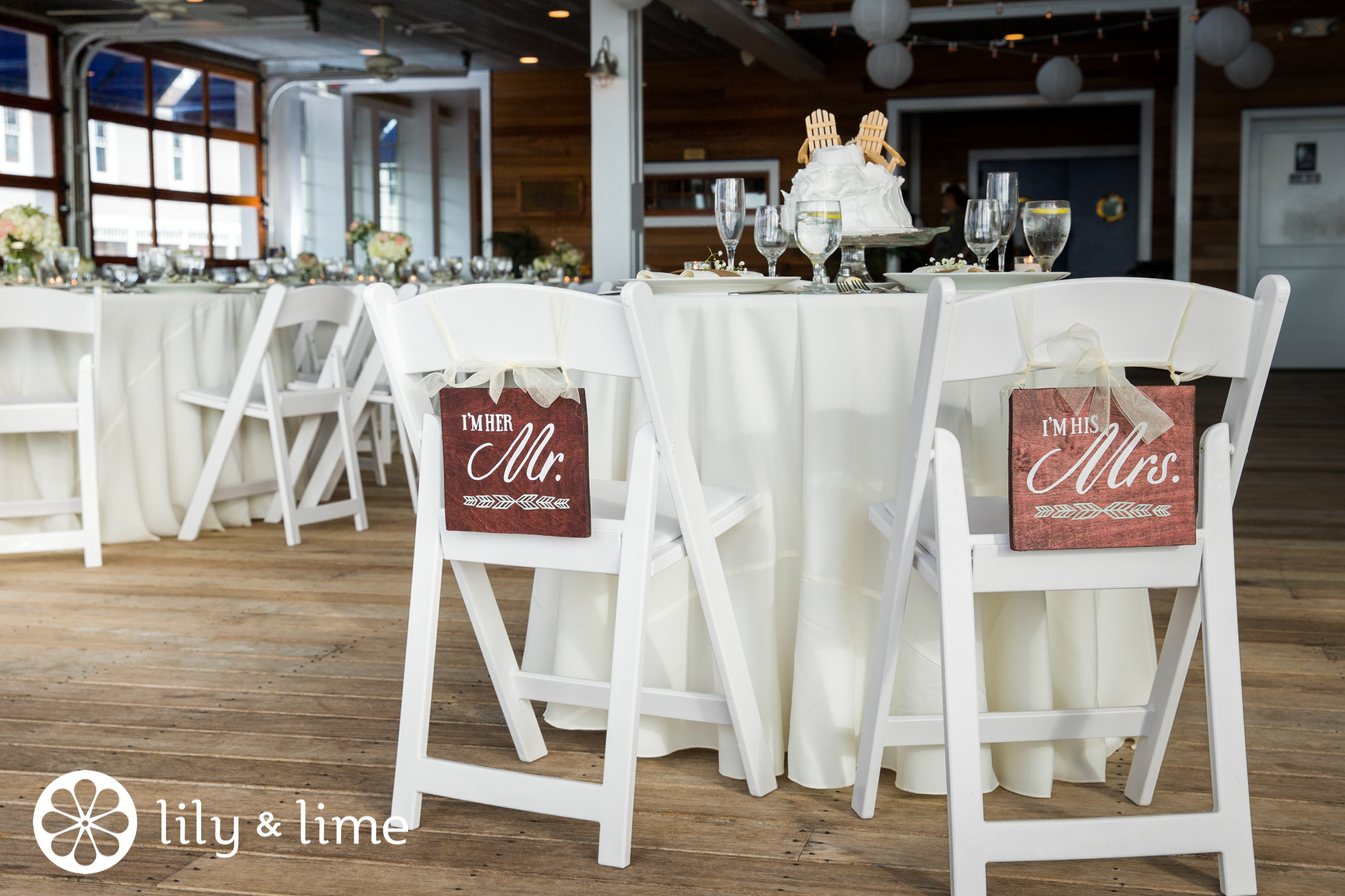 4. Showcase Your Crafty Creativity
Have fun with your decor (and make it cost-efficient) by heading to the craft store or saving up items like wine bottles and candle votives. Rather than setting items on the table, try hanging burlap or wooden signs on the front of the table or even on the backs of your chairs.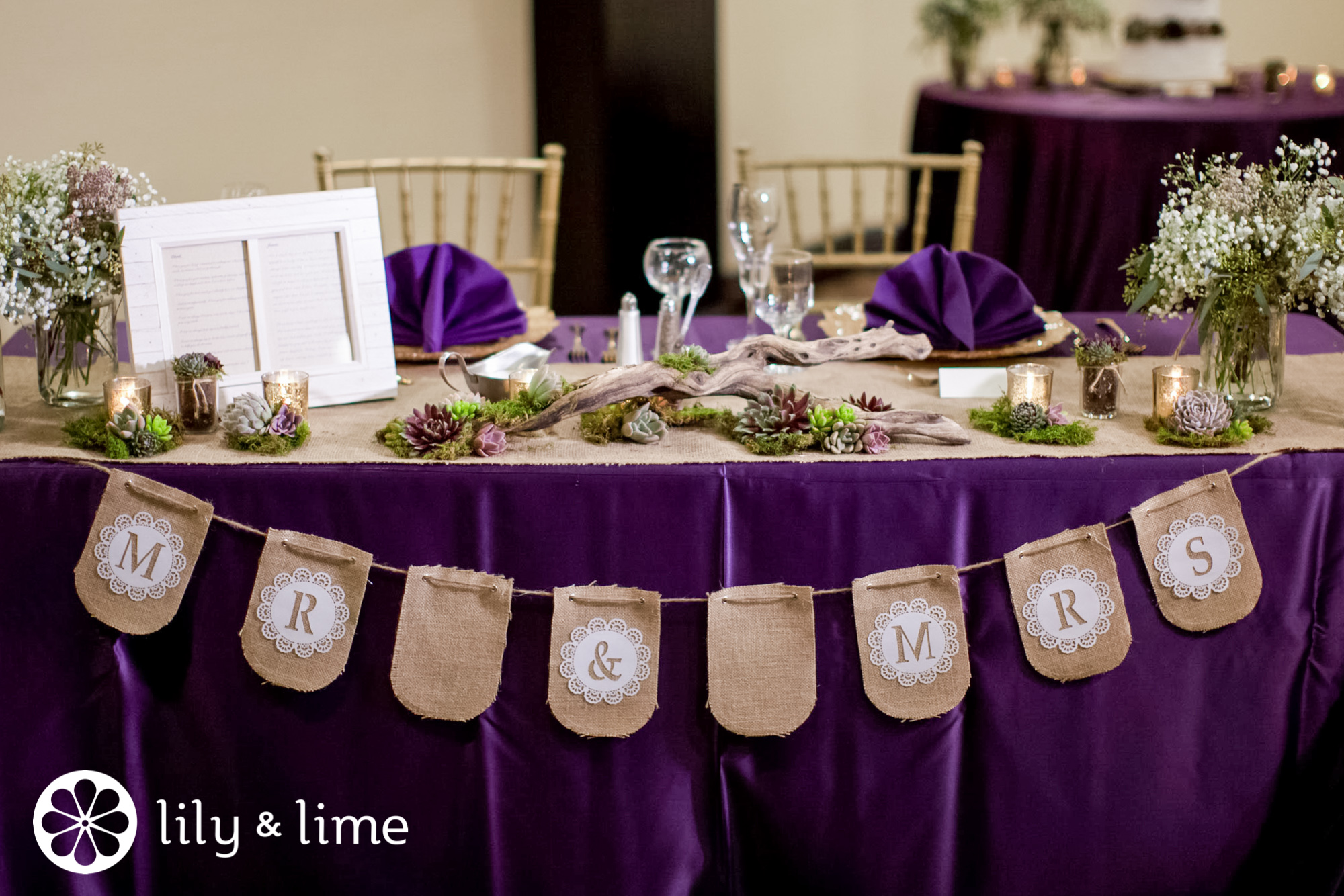 5. Create an Intimate Outdoor Oasis
Make your outdoor reception a Mother Nature wonderland with a few creative touches of your own. Our tip: Place your table onto the grass surrounded with standalone double French doors. Finish off this shabby-chic look with floral wreaths - or a dangling chandelier if you're feeling fancy.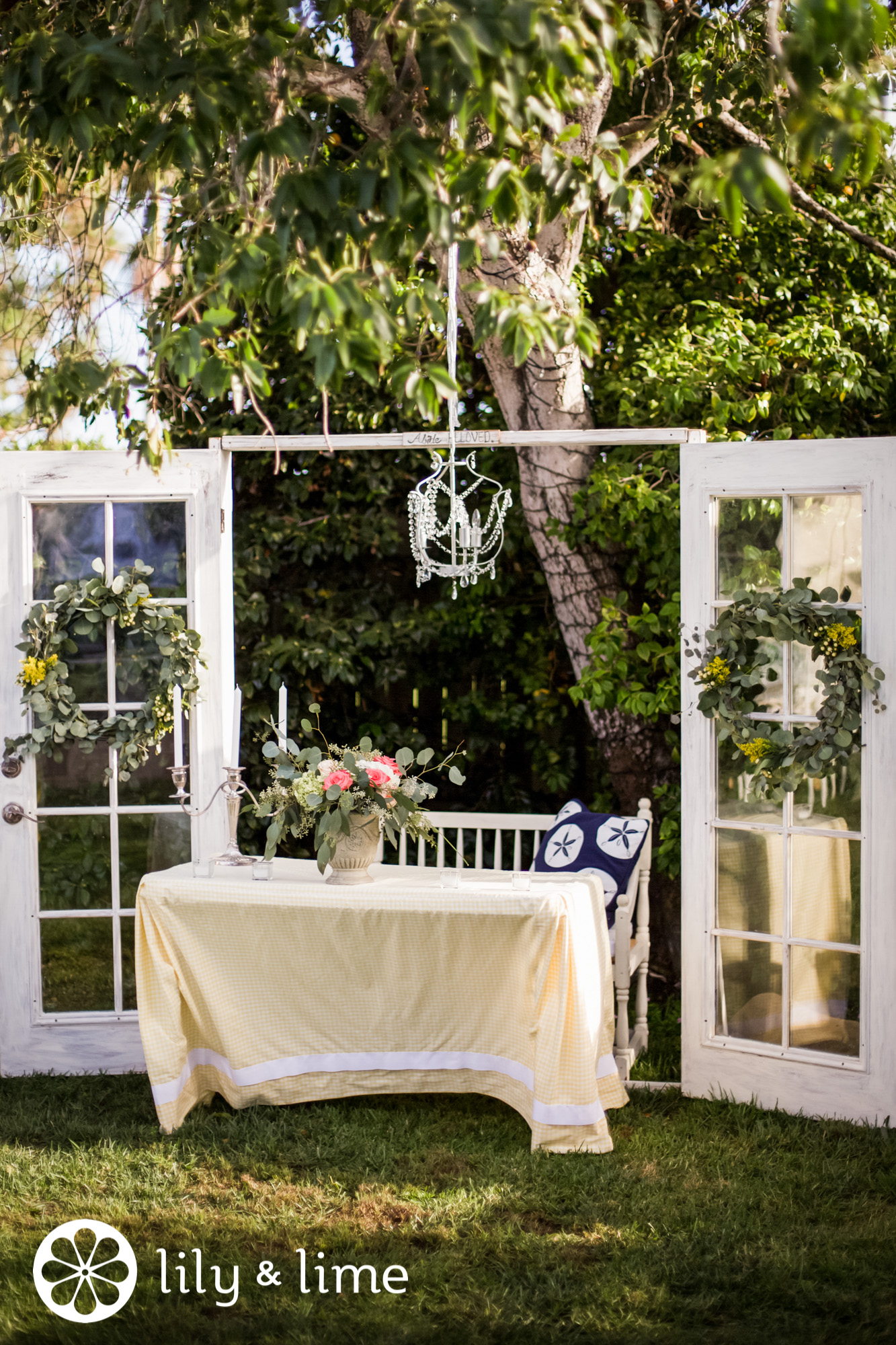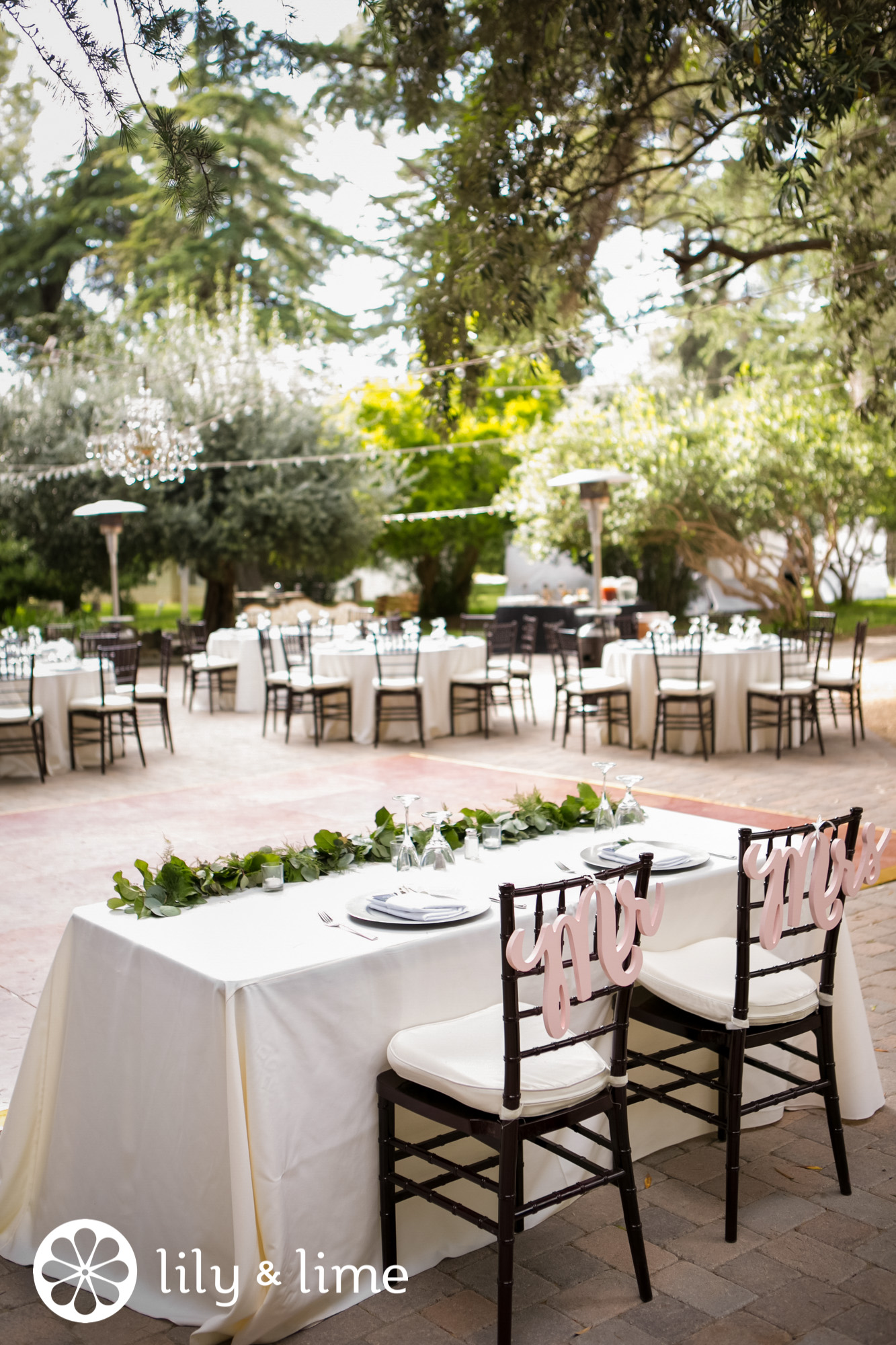 6. Think Outside The Box with Exotic Elements
Are you planning a beach wedding? Exude that tropical vibe for your sweetheart table setting with Hawaiian-inspired florals and crochet chair overlays.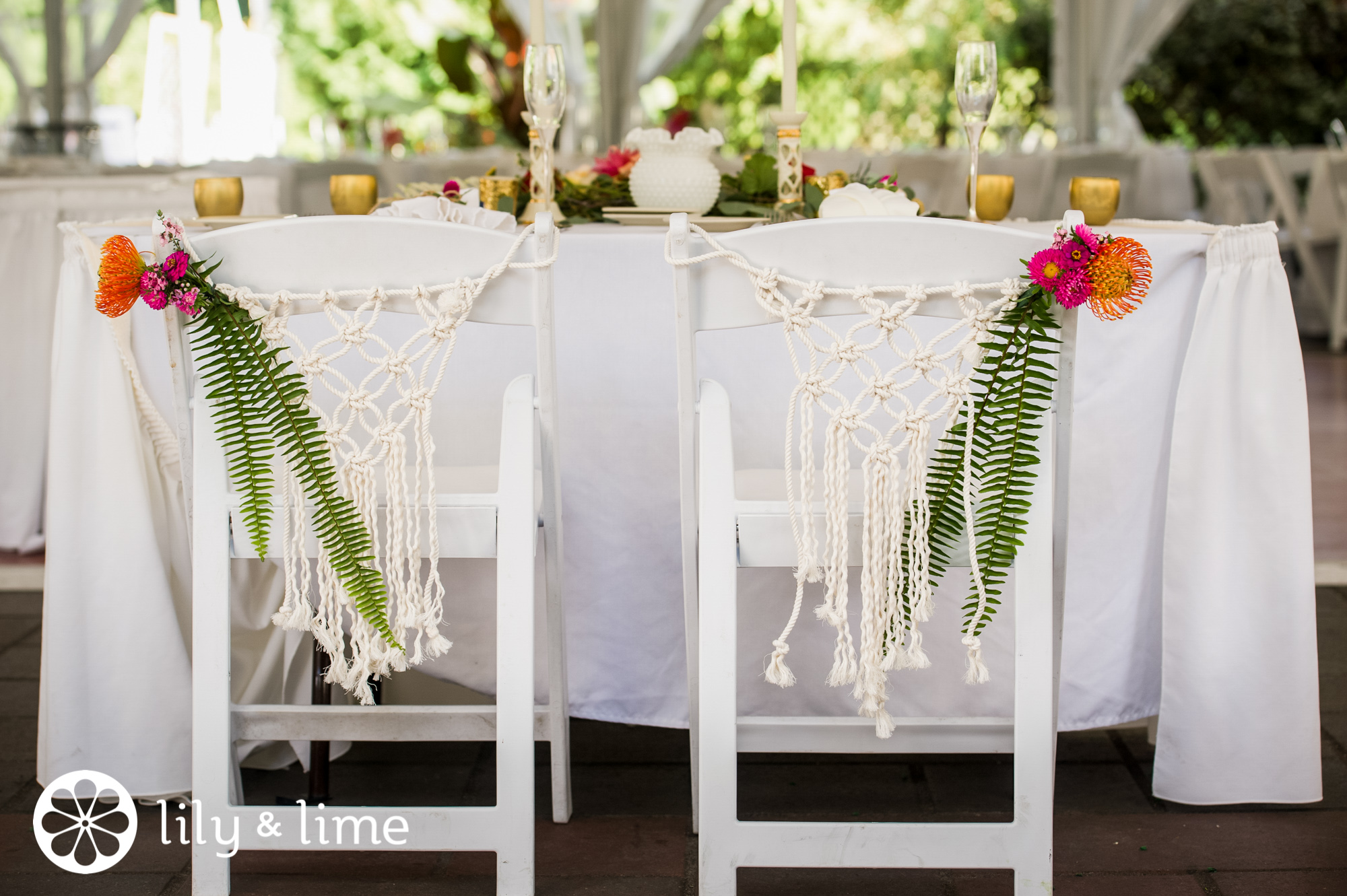 No matter your style, we hope you've found some inspiration here. And don't forget to have your wedding photographer capture you and your spouse sitting at your charming sweetheart table!