We've been seeing the words "Adults Only" popping up on wedding invitations these days. It's great to let your guests know your preferences, but a no kids wedding might not always be practical. Or even desired.

For those of you with children in the picture -- your own or the darlings of friends and relatives -- we offer our favorite wedding tips for having a celebration that all ages will enjoy, along with some adorable moments captured by our Lily & Lime wedding photographers!
Ever watch kids having their pictures taken? No self-consciousness. No hiding behind others. Just big smiles, big joy and big personalities that shine right through the camera.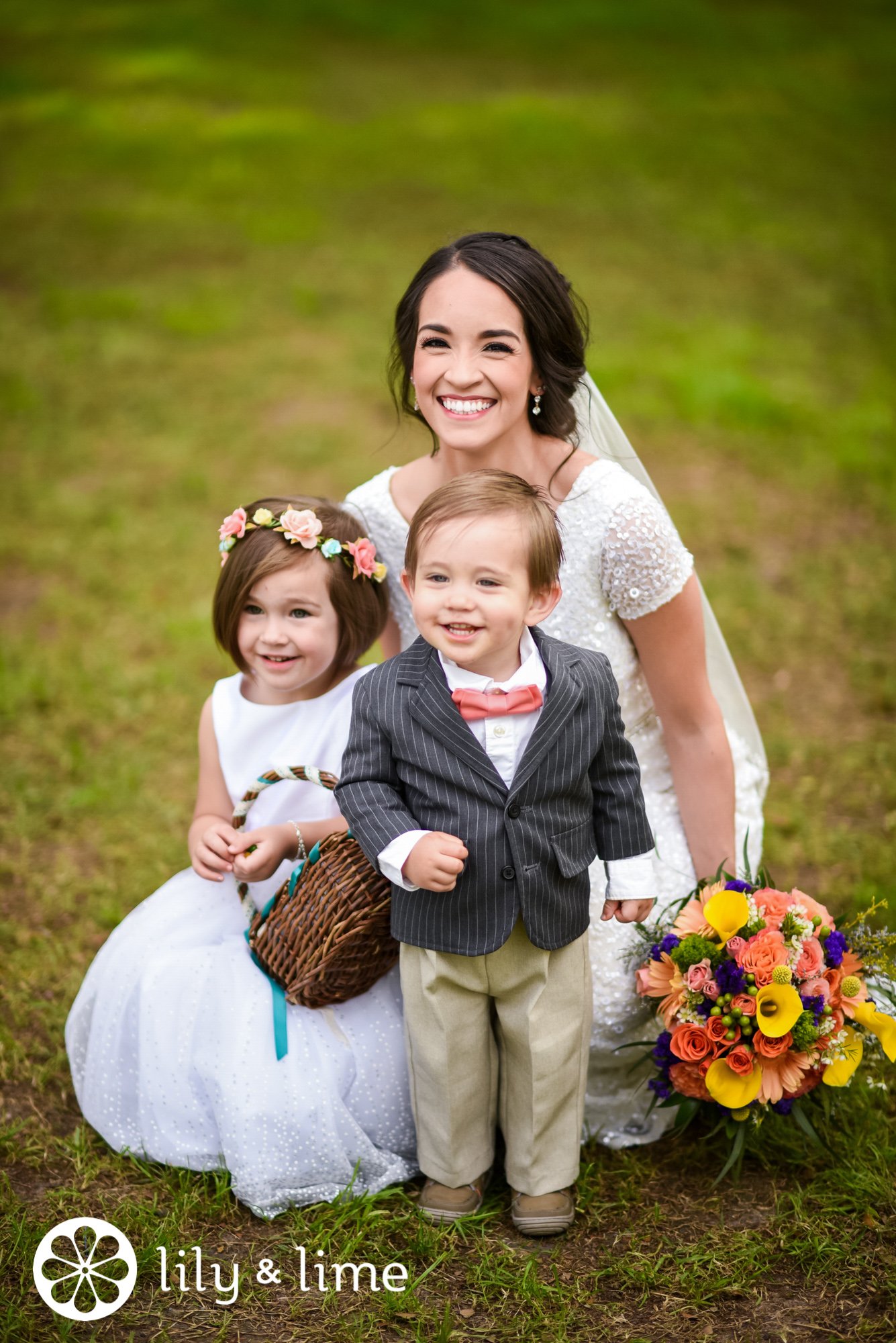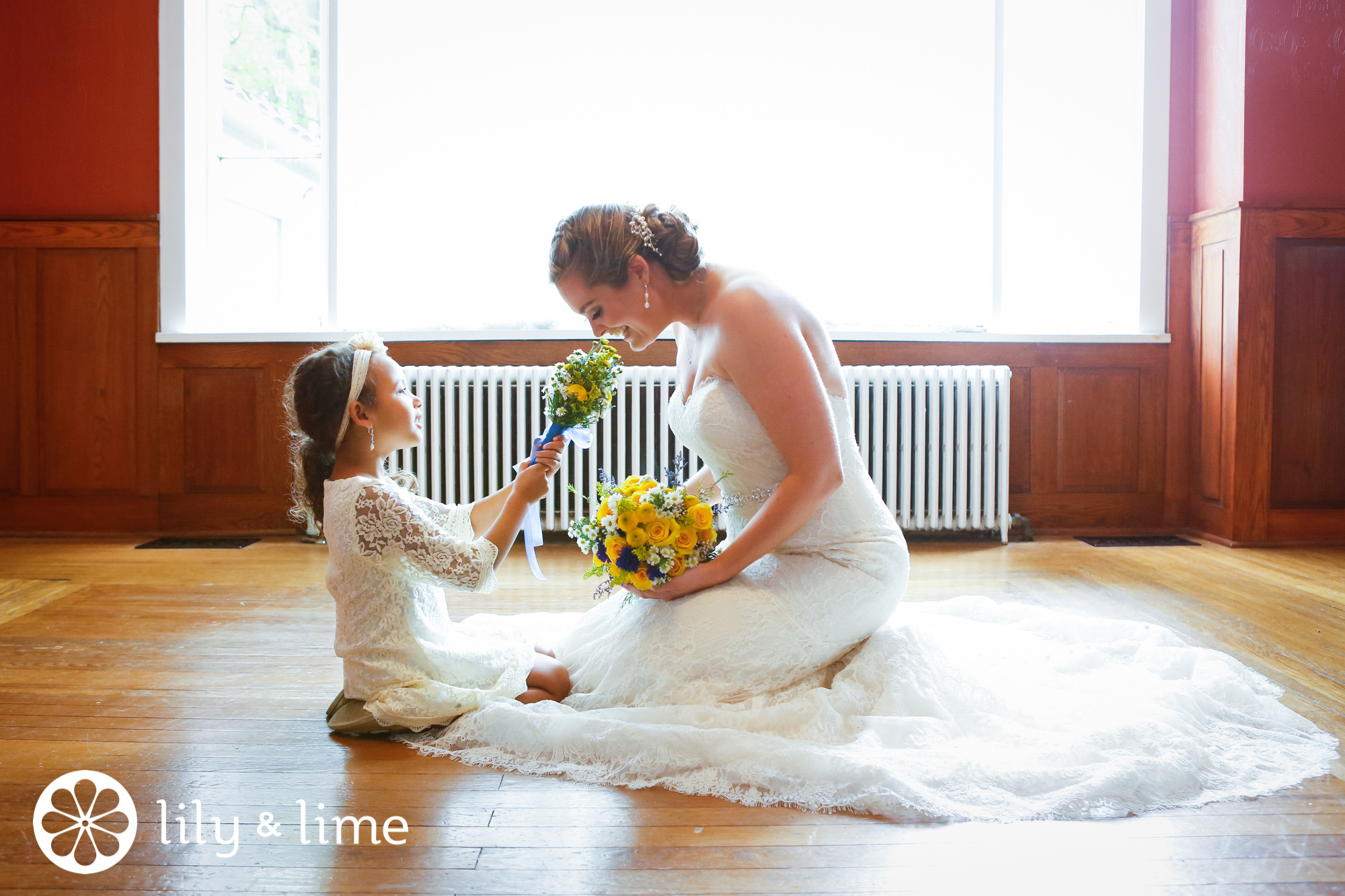 Take advantage of childhood's infectious energy and lack of ego. Seeing the little ones "ham it up" will definitely put others at ease when having their pictures taken.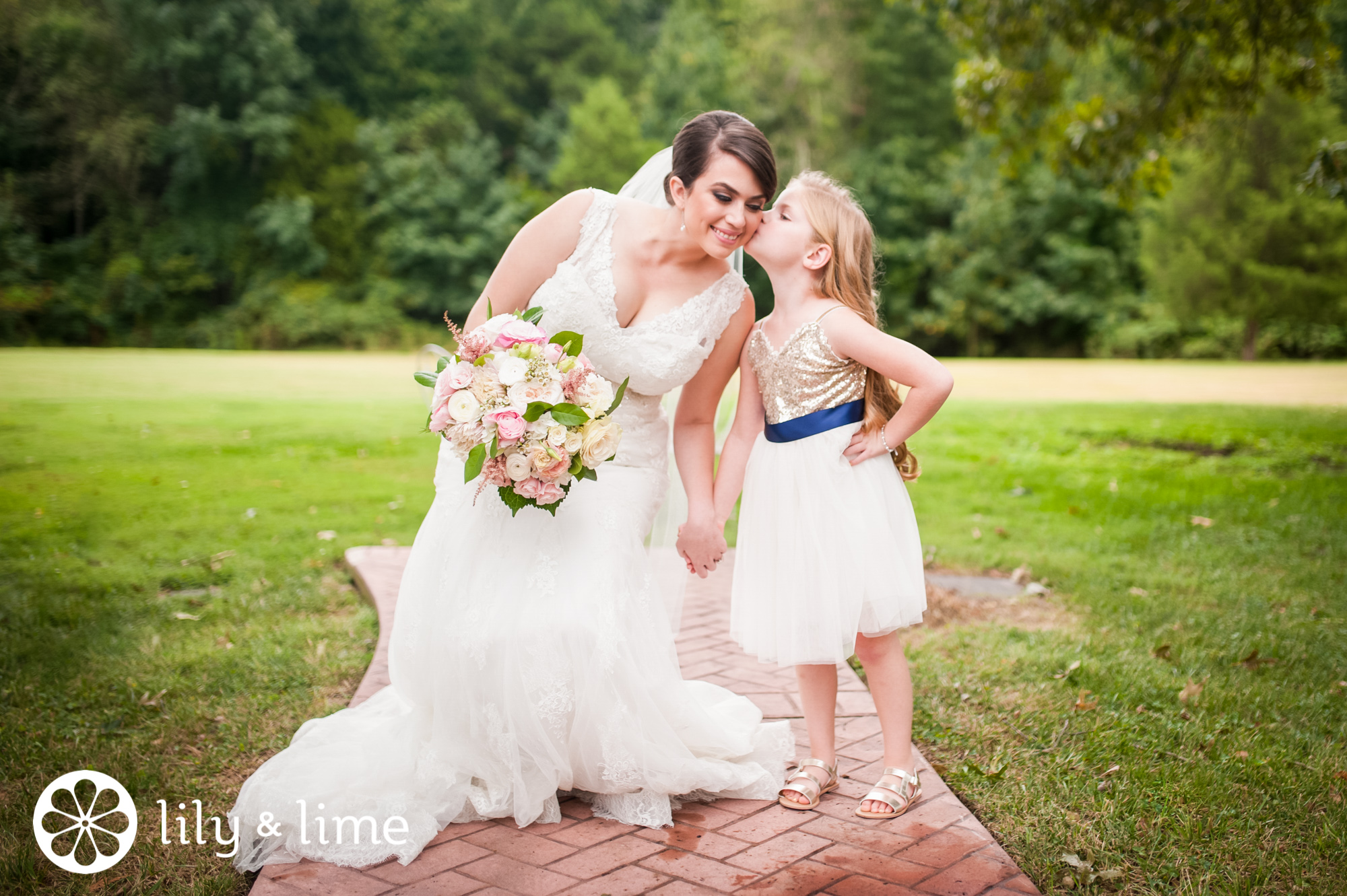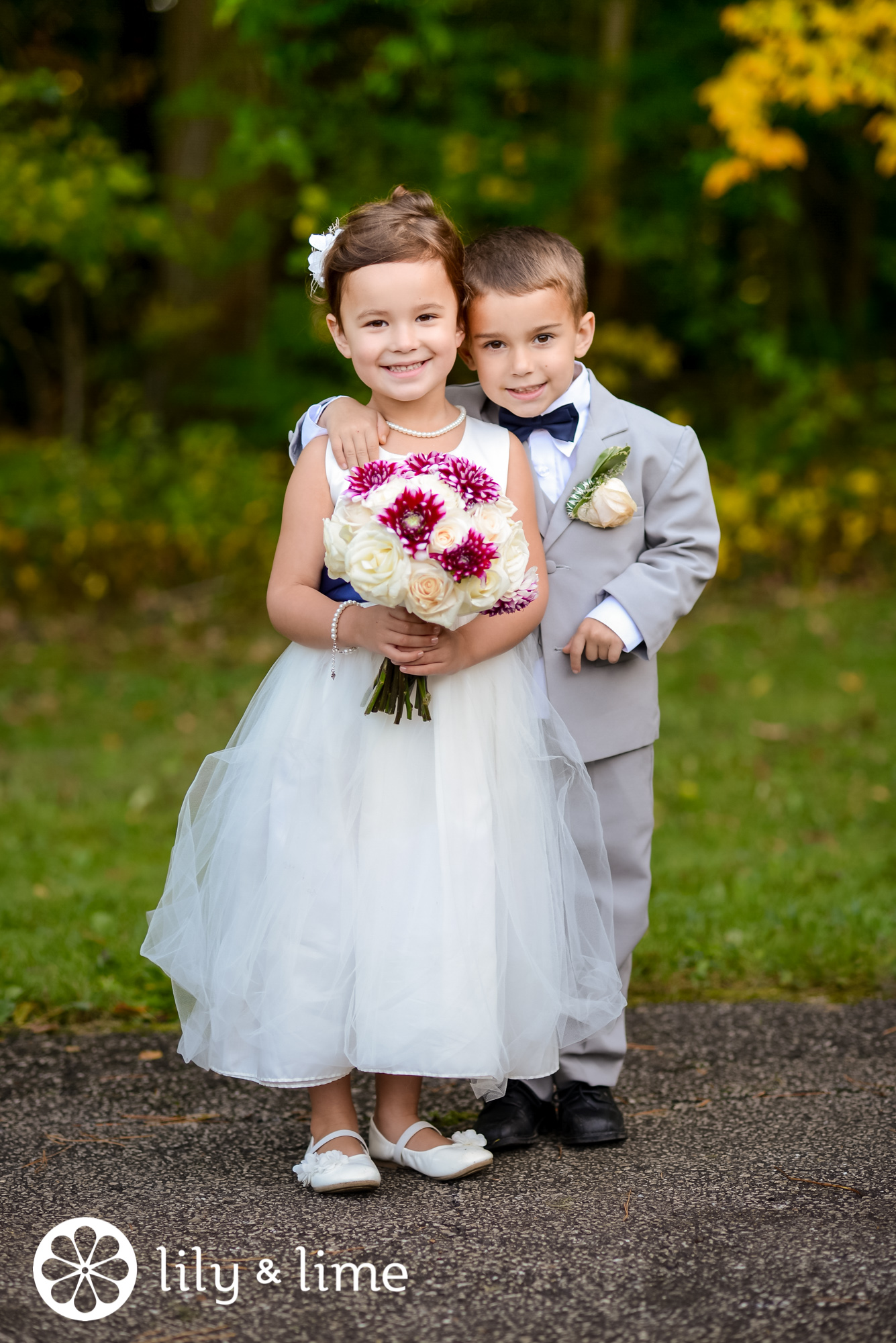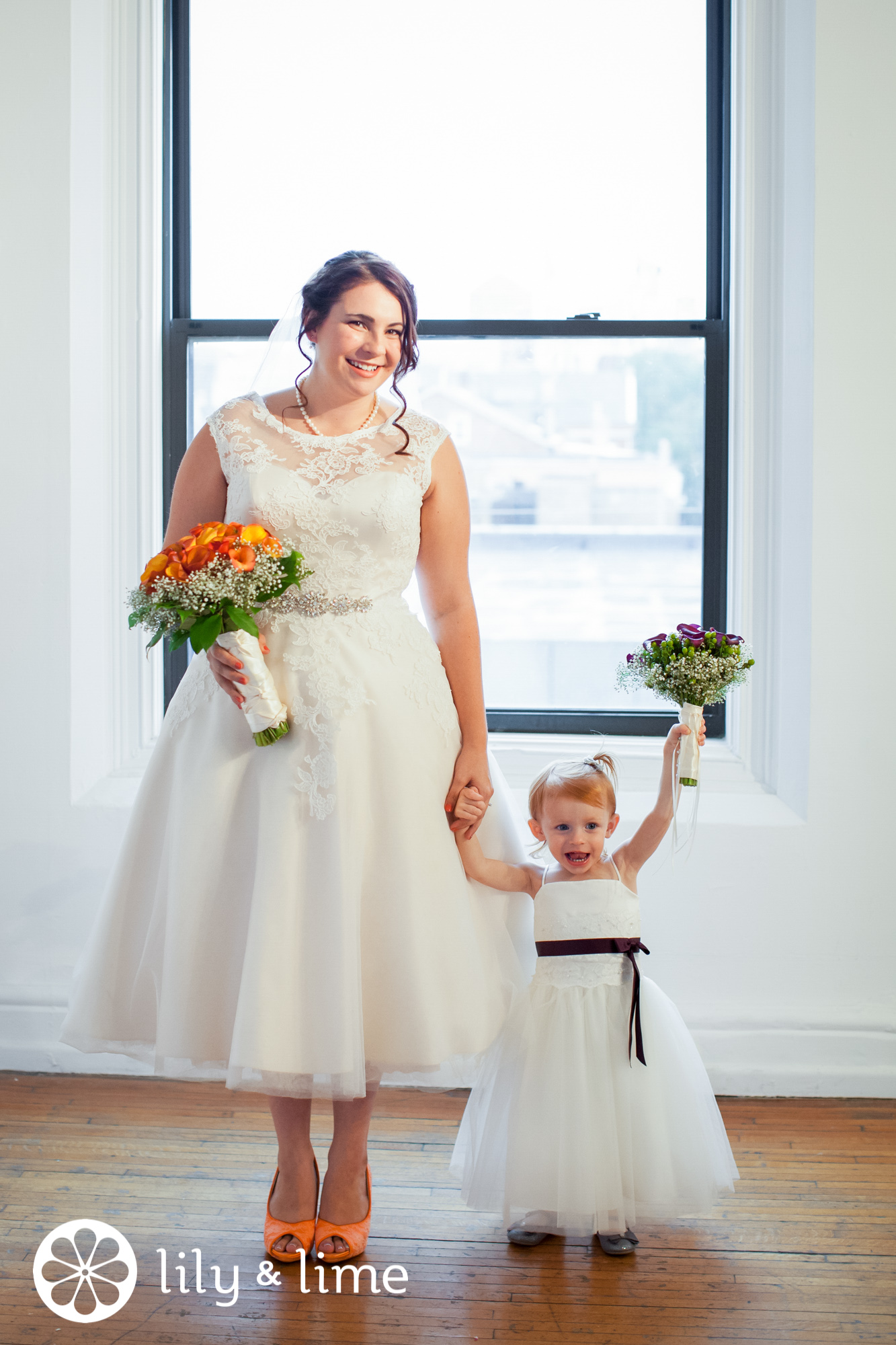 This guest is Joe Cool in his shades.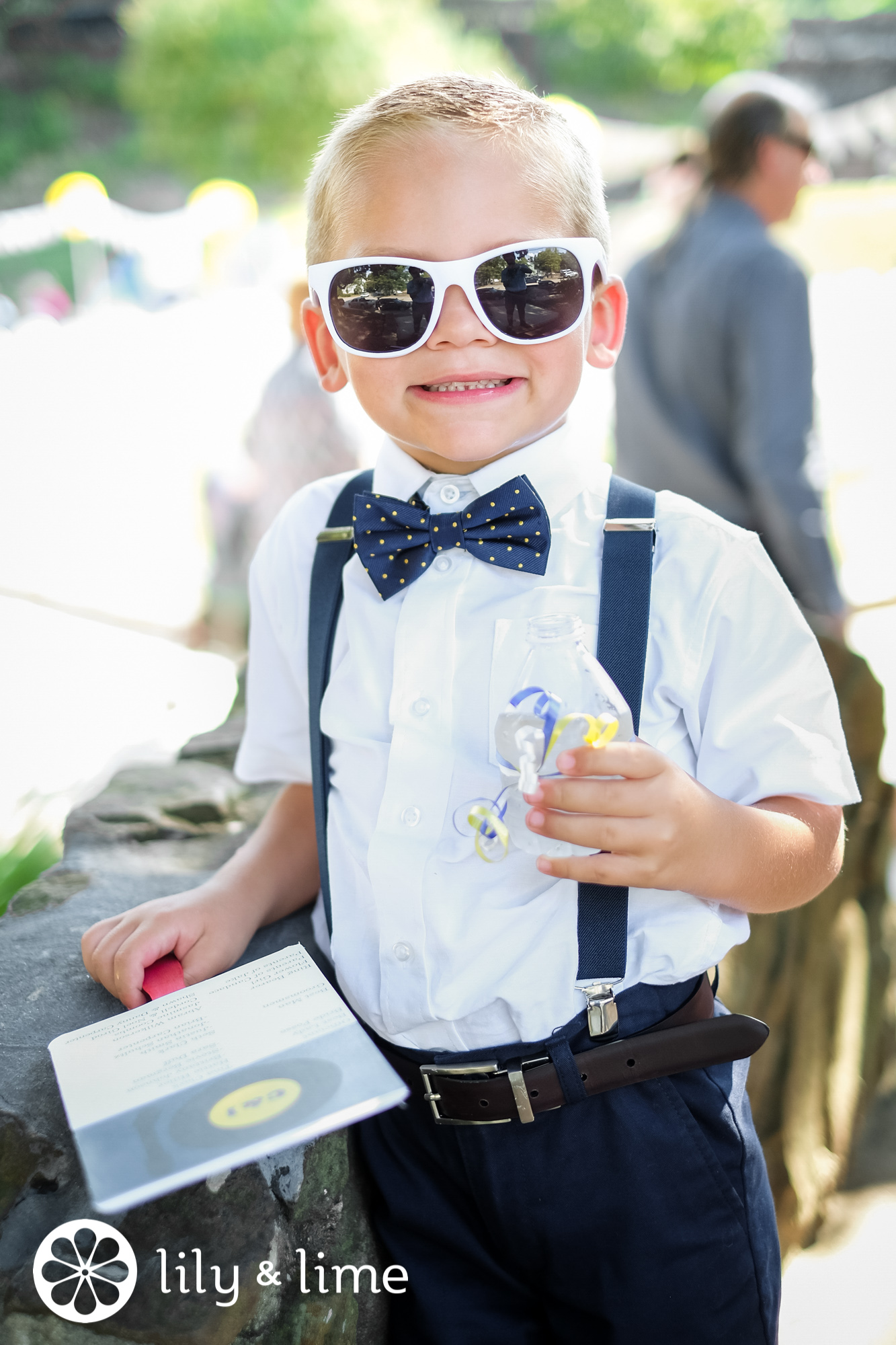 Nothing blue about these "twins." We love the suspenders!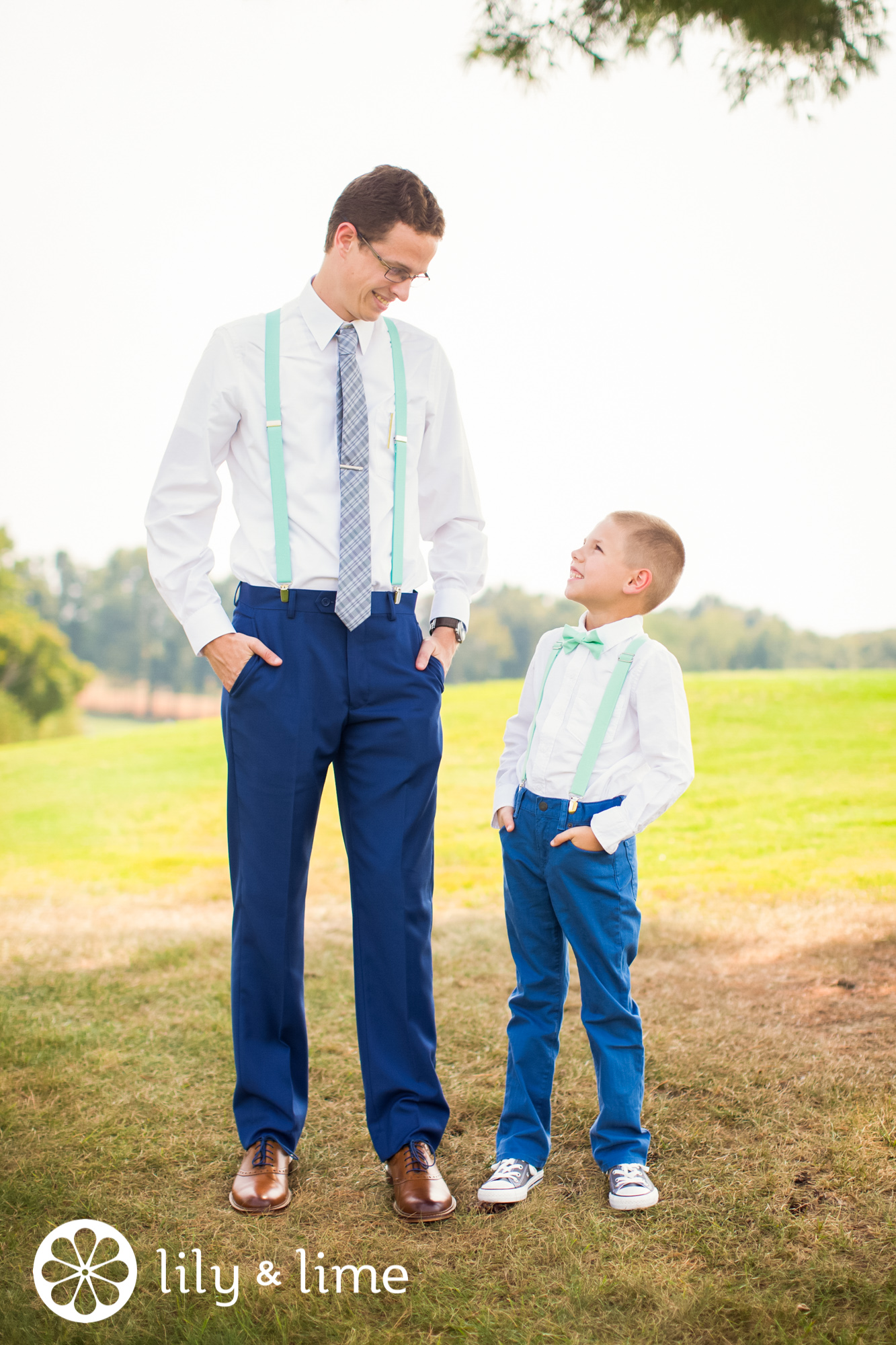 And who wouldn't feel "lifted up" by this moment? Talk about wedding inspiration!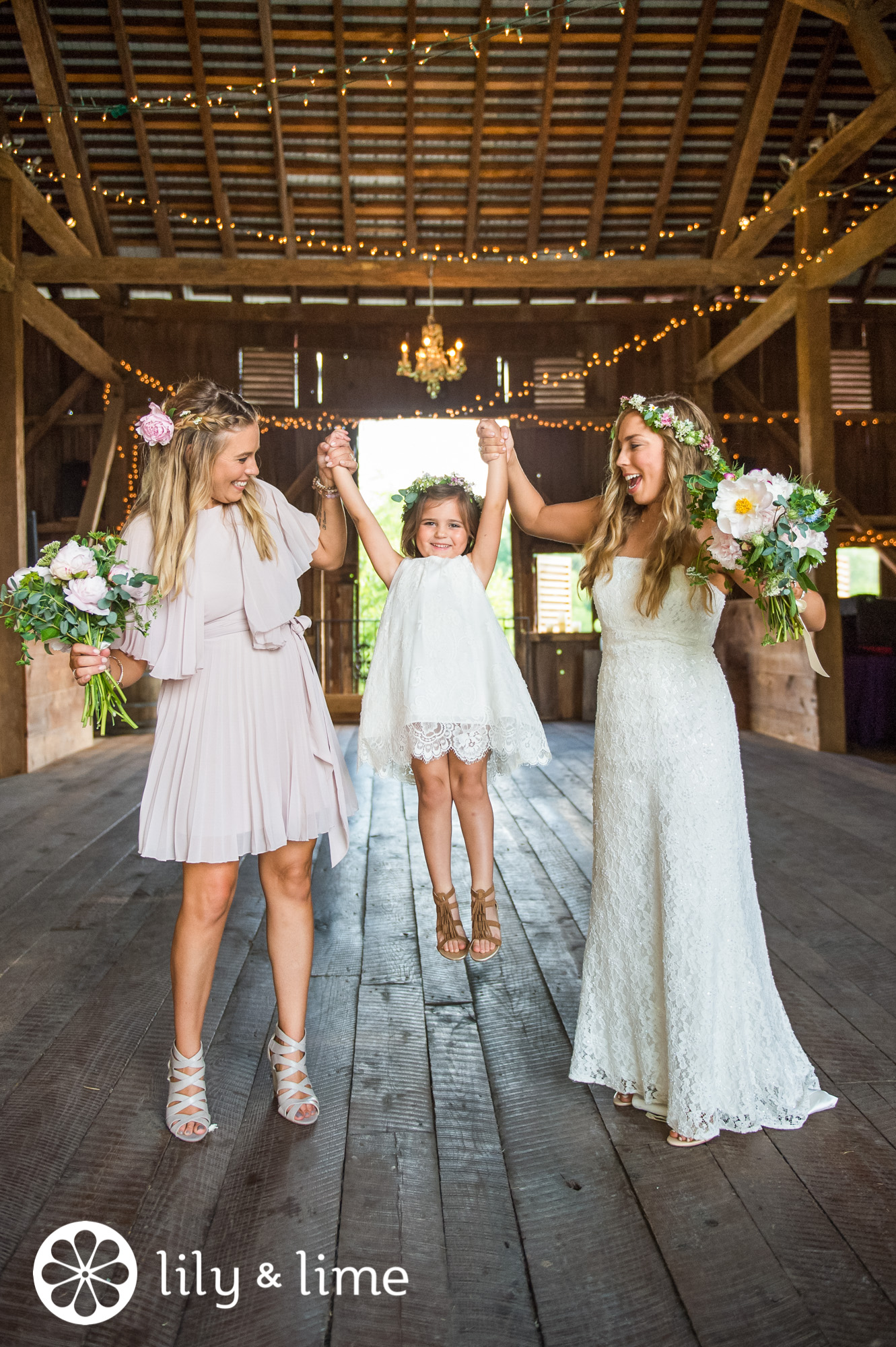 Nothing posed about the emotion here.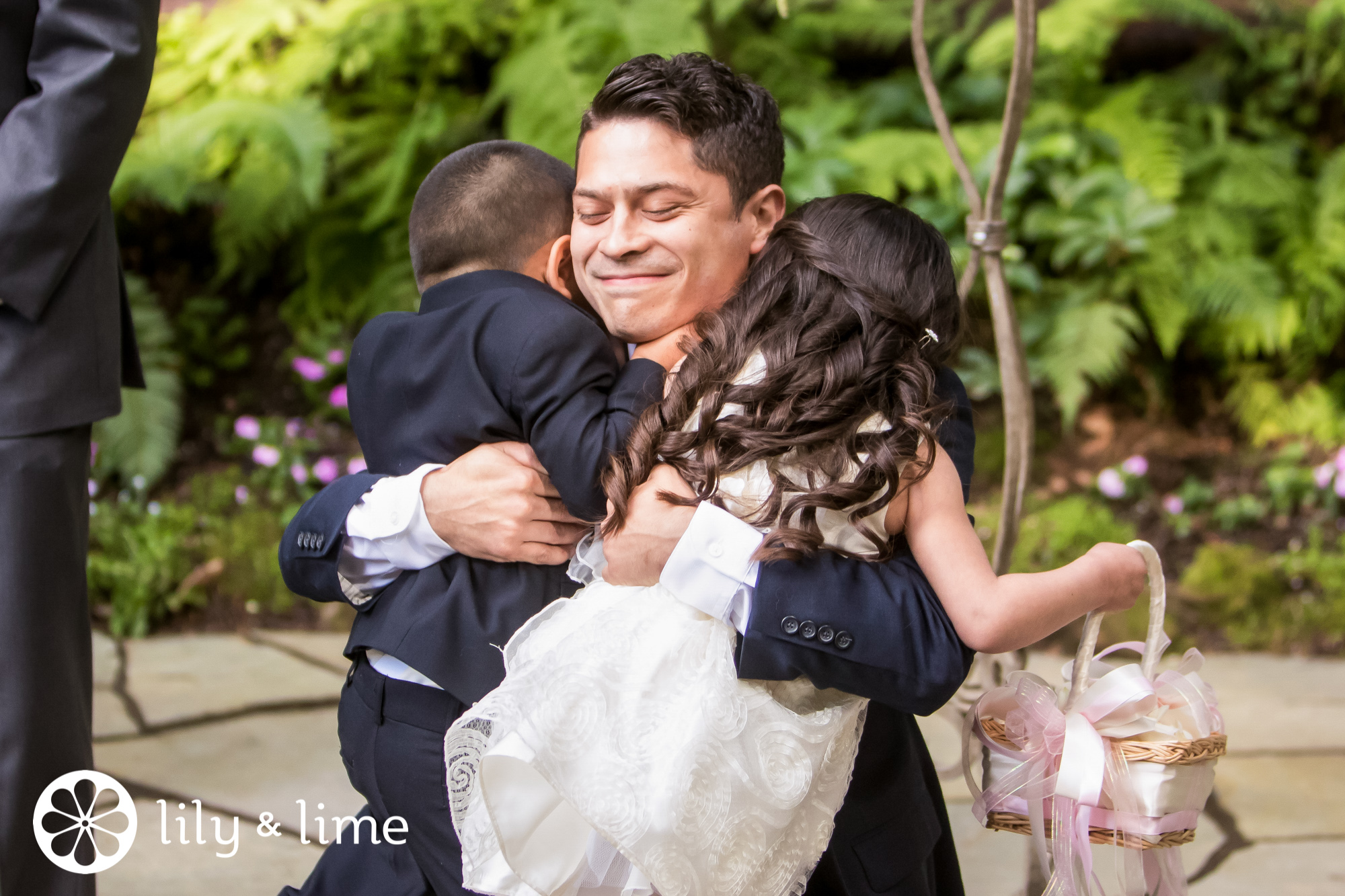 Give them a role. We all love having something to do. And kids are no exception. With a job to do, they are more likely to feel interested, involved and important. (This is also a great opportunity for your wedding photographer to catch the kiddos "in their element.")

Flower girl and ring bearer are classic ways of including children in the festivities of the day. Be sure to do a "run through" first. It's one of the wedding details that is often forgotten. While they may love the idea of leading the procession, some may get nervous at show time. If they've run through their roles, they are less likely to get stage fright. Having a back up plan -- mom, dad, grandparent, older brother or sister at the ready to assist them down the aisle if necessary -- will put everyone at ease.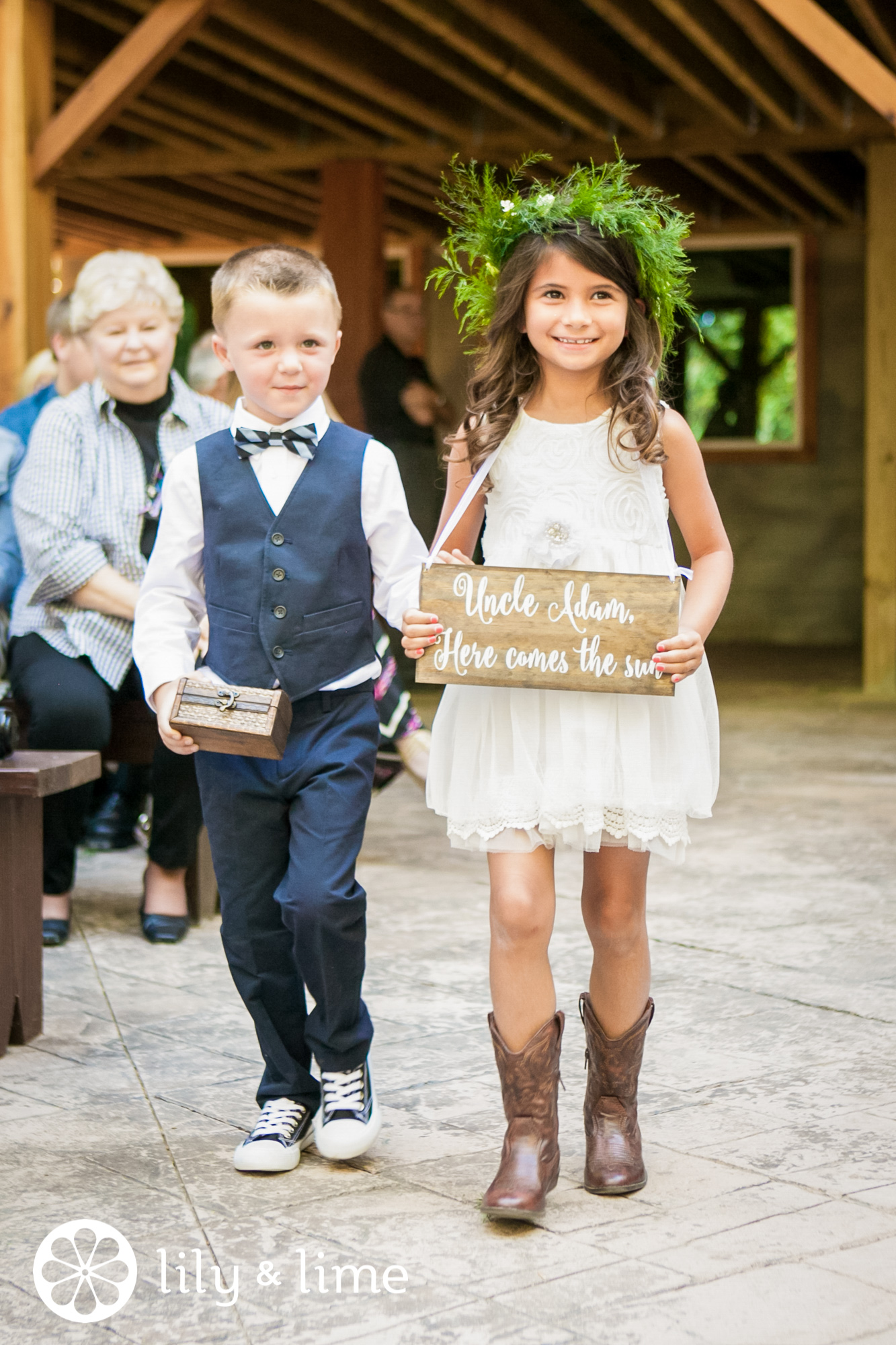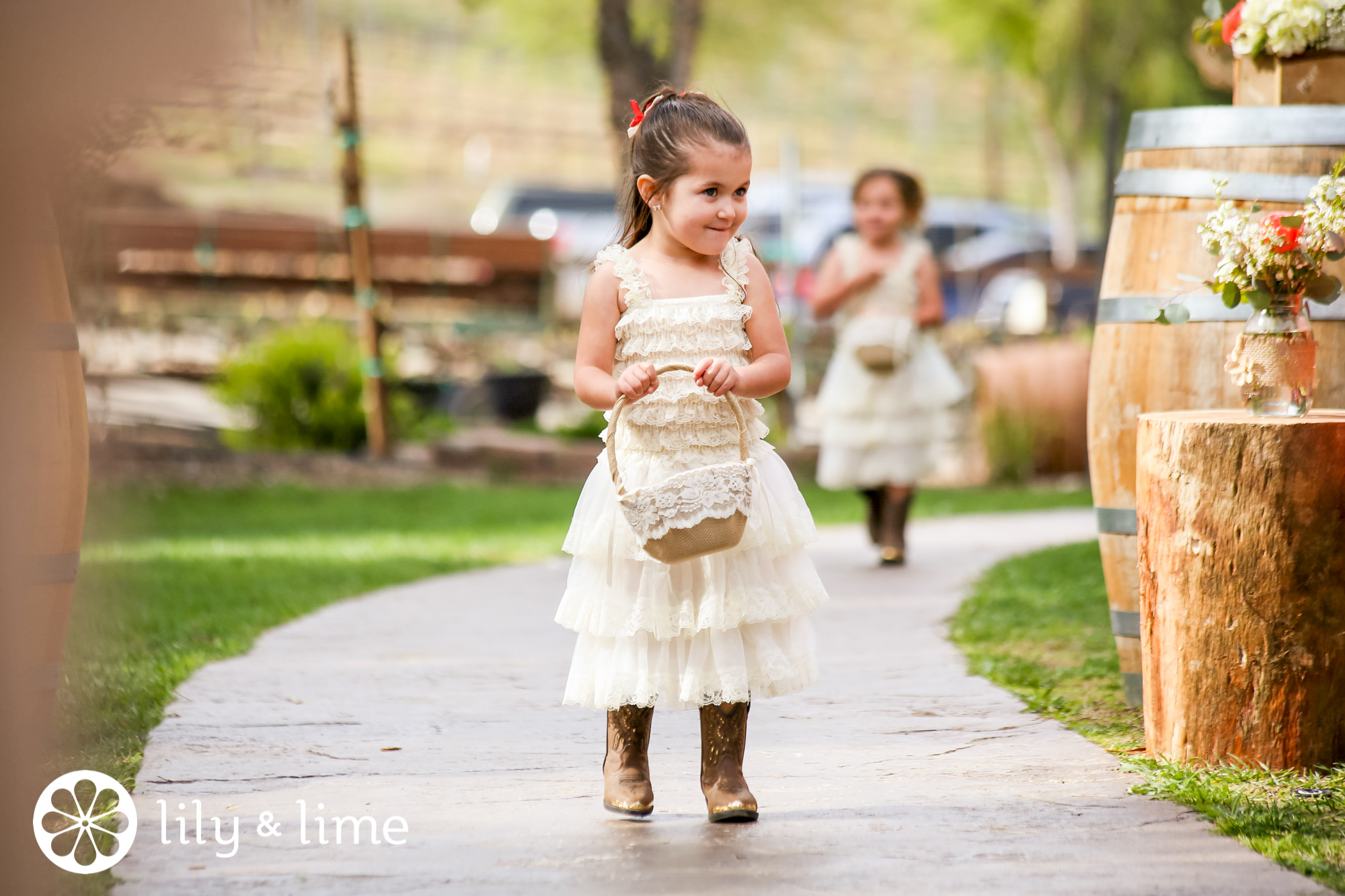 Have a gaggle of young girls attending? Invite them to join the wedding party as junior bridesmaids. Bunch of boys? Junior groomsmen.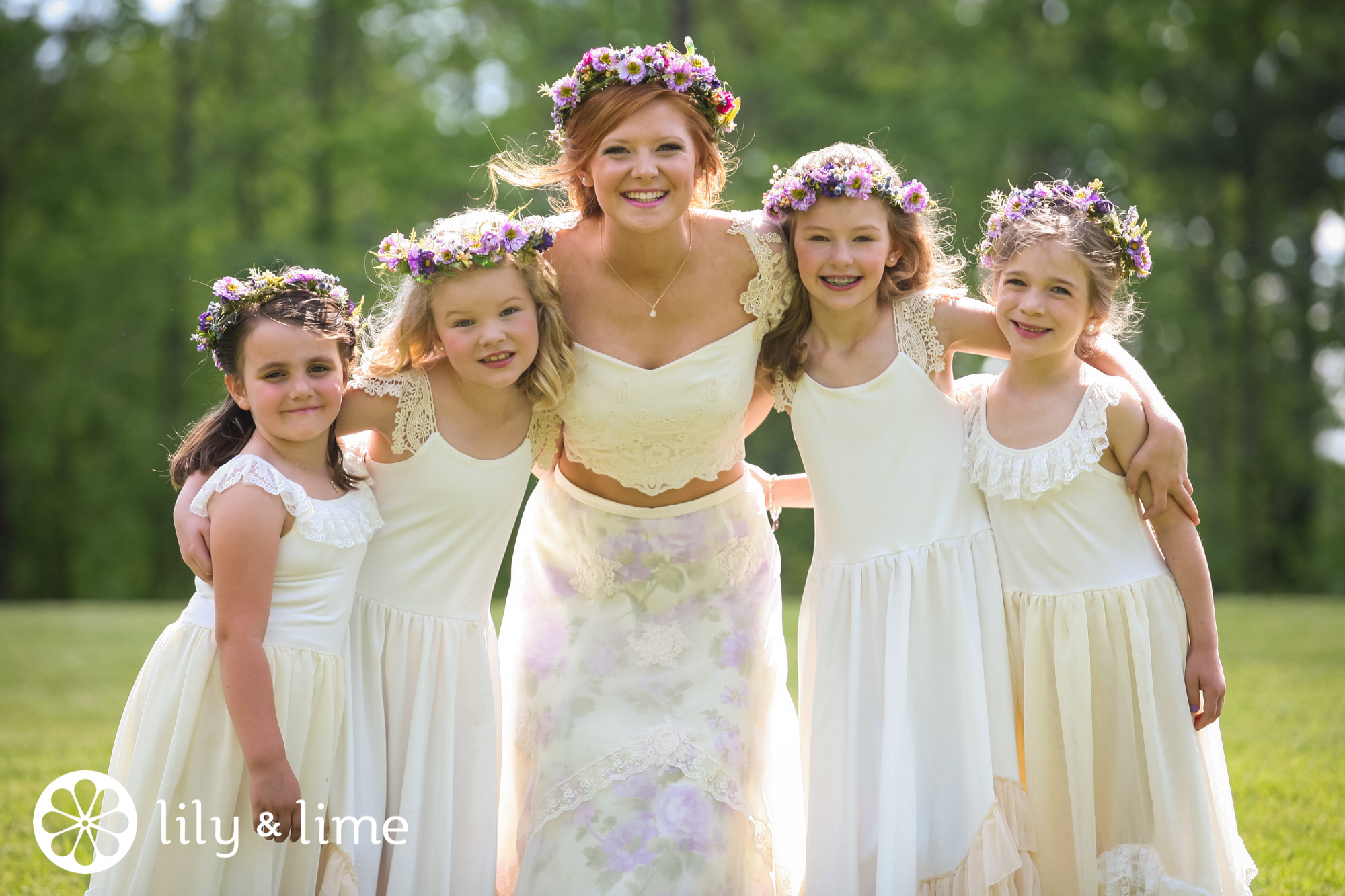 Do the kinder come with a special talent? Play a musical instrument or sing? Why not shine a spotlight on them for a couple of minutes? Besides making for memorable moments and great photographs, it will let you two newlyweds have a few minutes where all eyes are not on you. (Trust us … you will be thrilled.)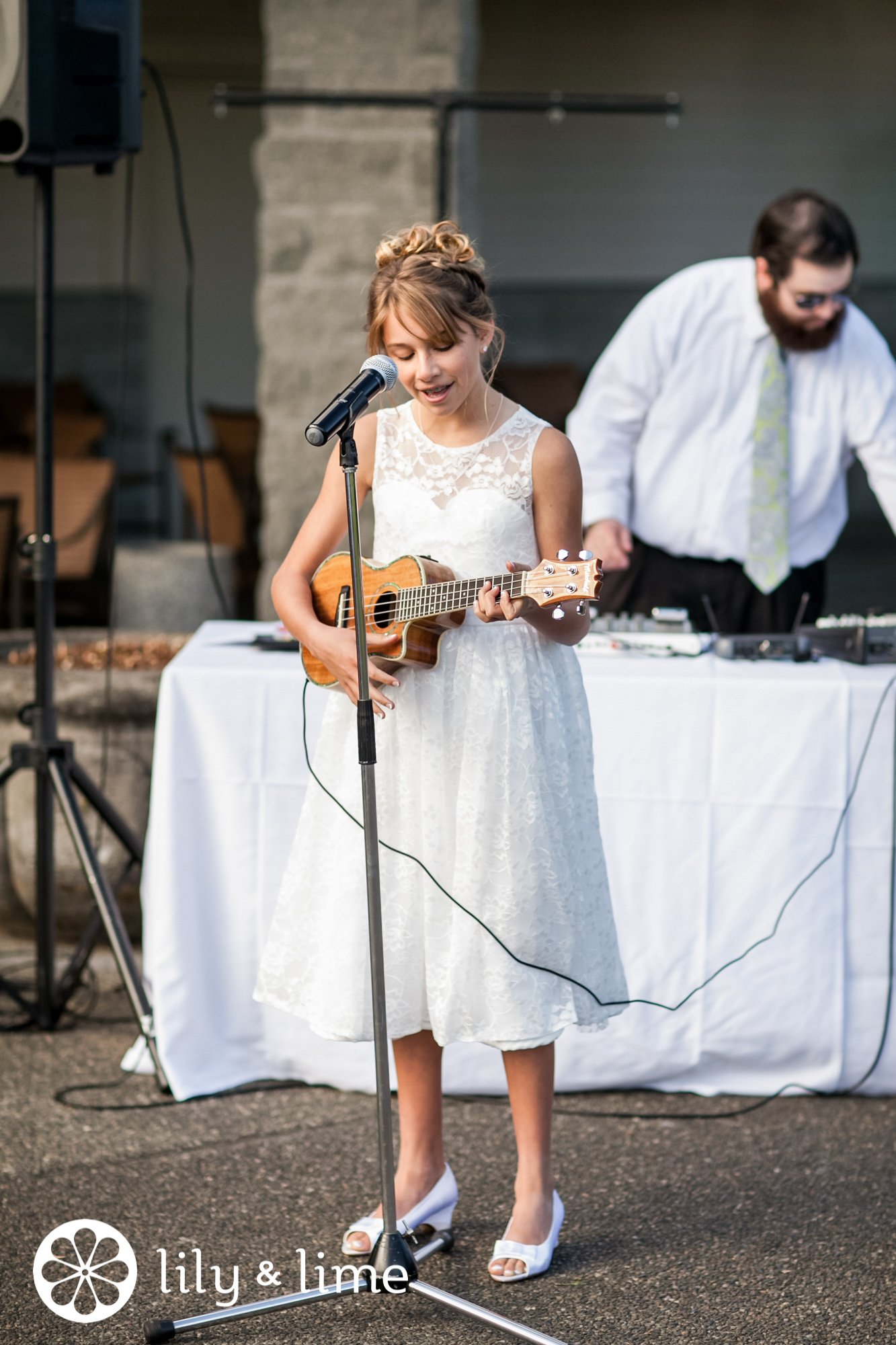 Kids can make for great dance partners. Hand holders. (We all get nervous from time to time.) And sign holders. Sometimes they are just the ones to bring words to life! Visit Pinterest to find wedding sign inspiration for your flower girls and ring bearers.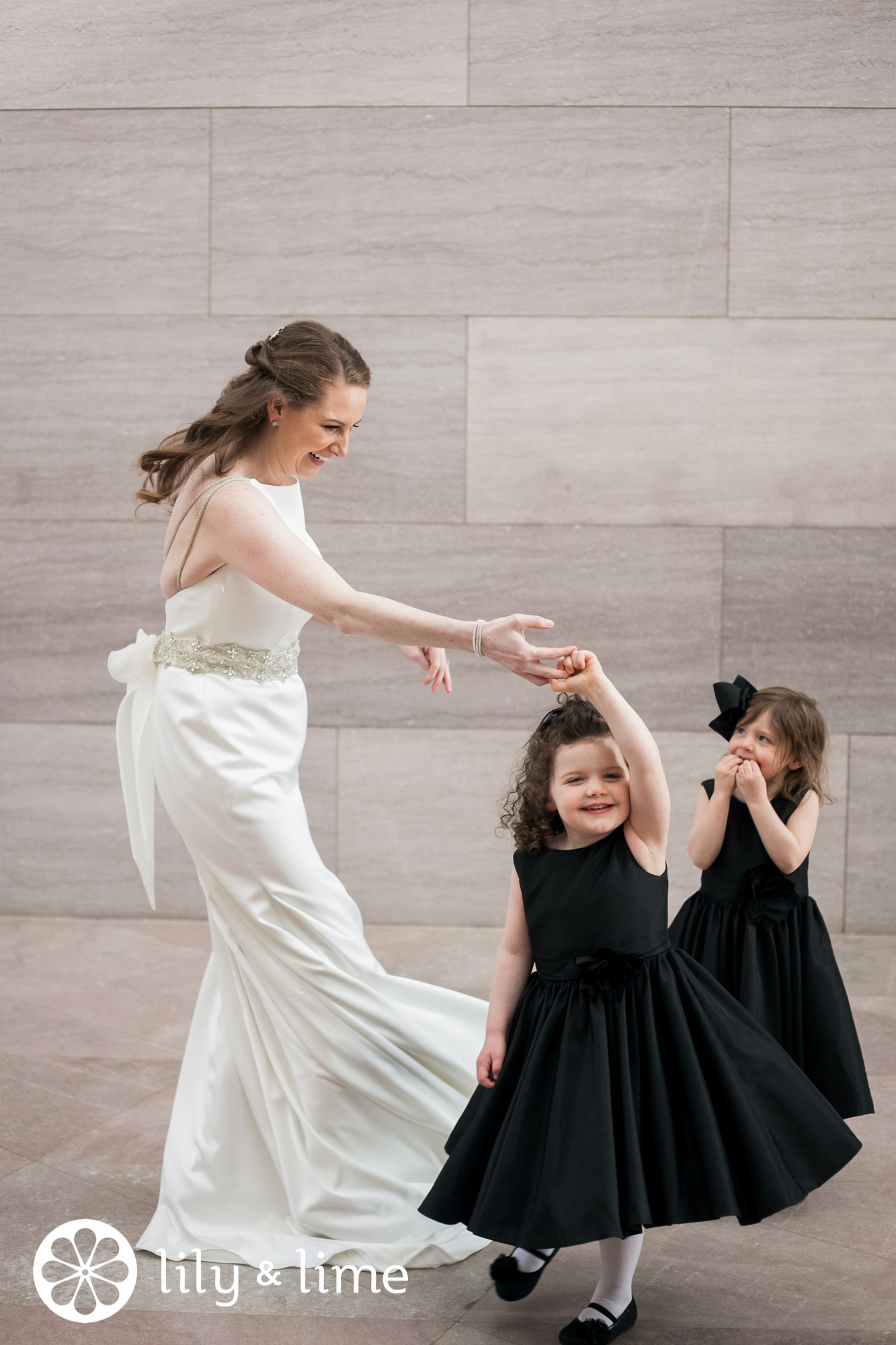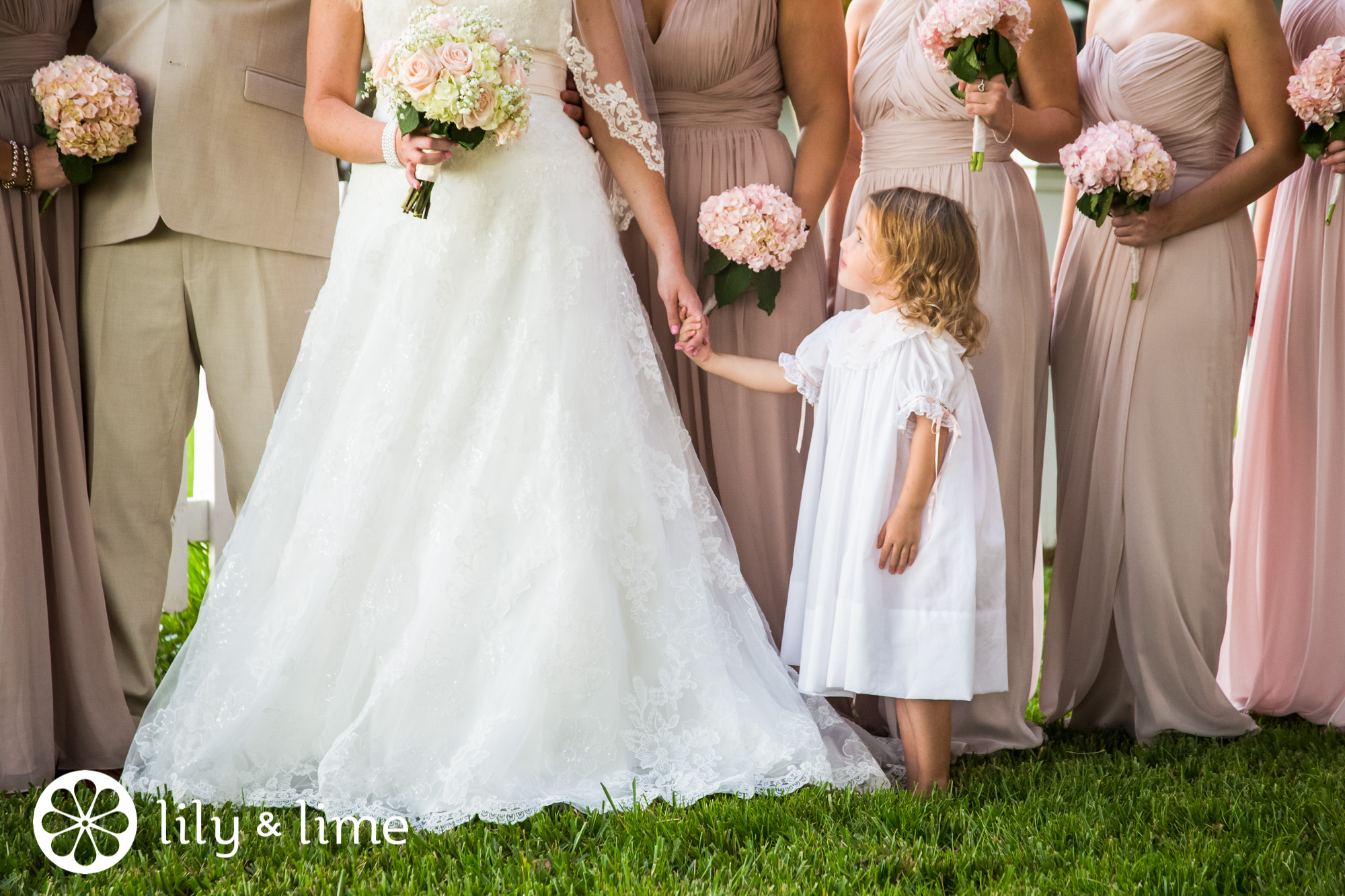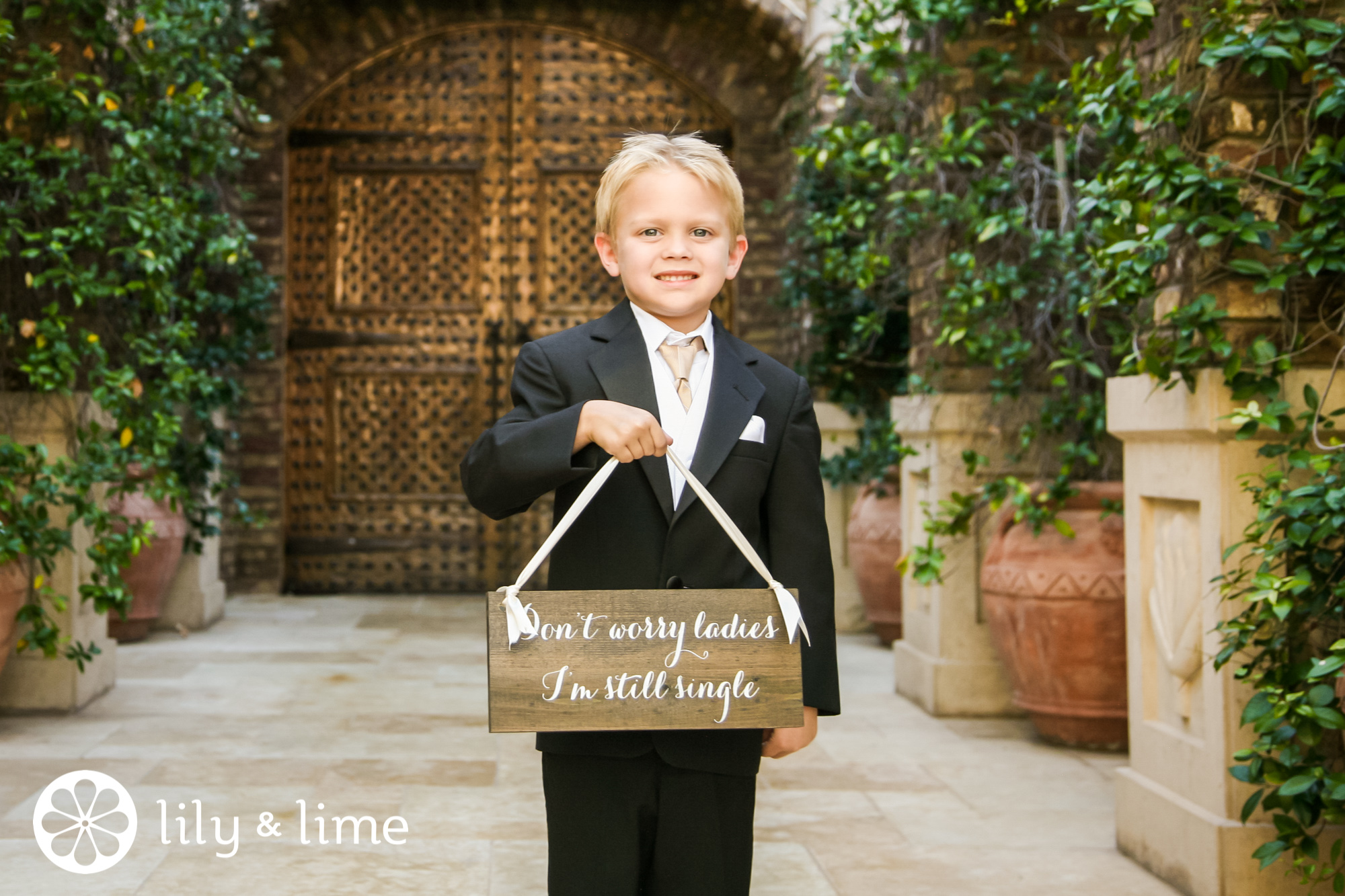 Incorporating little ones in the big day can be a welcome break from seating charts and dress fittings. Who knows? It might provide a little wedding inspiration. And even make wedding planning feel like play... something at which kids are experts!