Pastel Blooms And Minimal Timeless Touch In A Heartwarming Atlanta Wedding!
May, 18 2023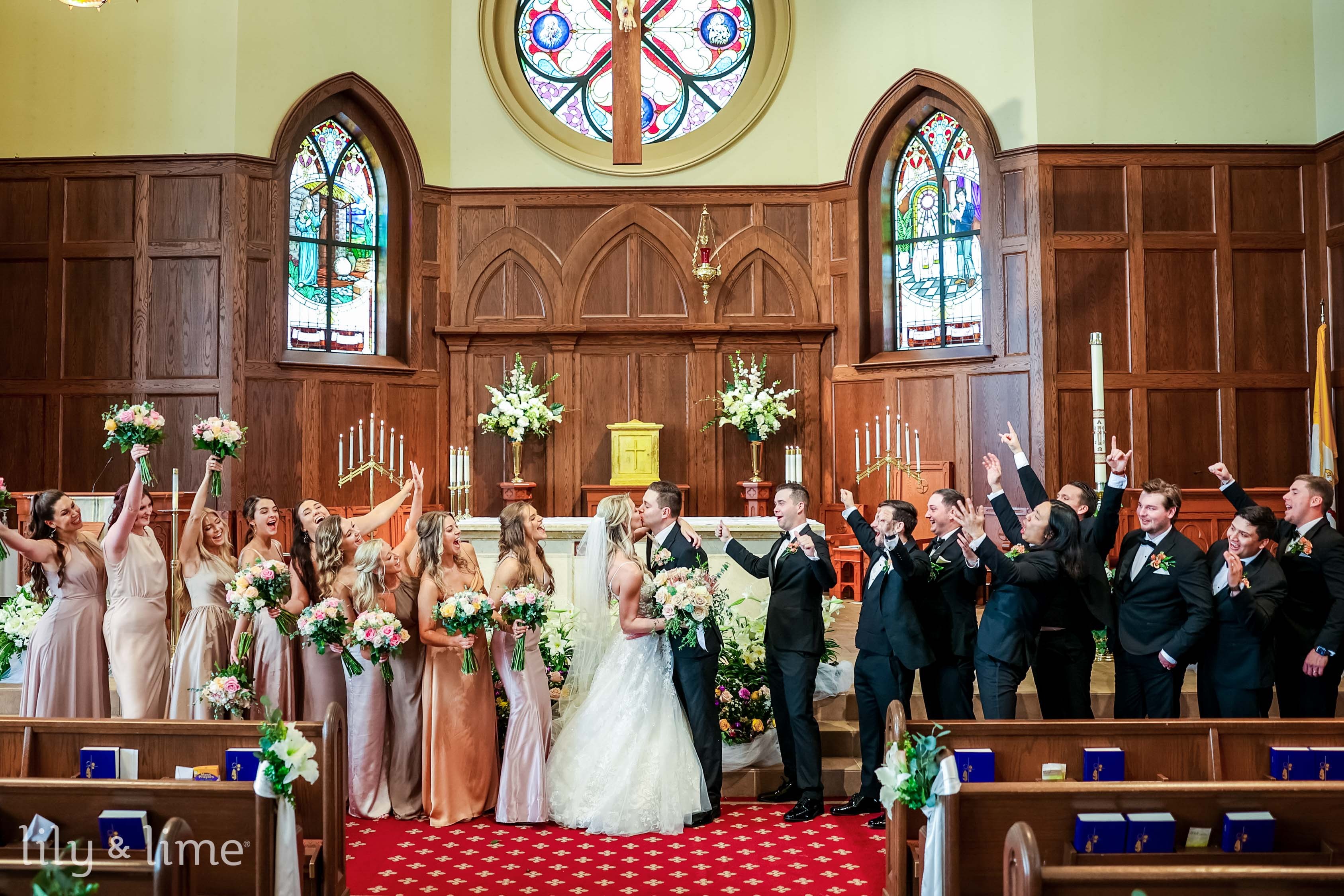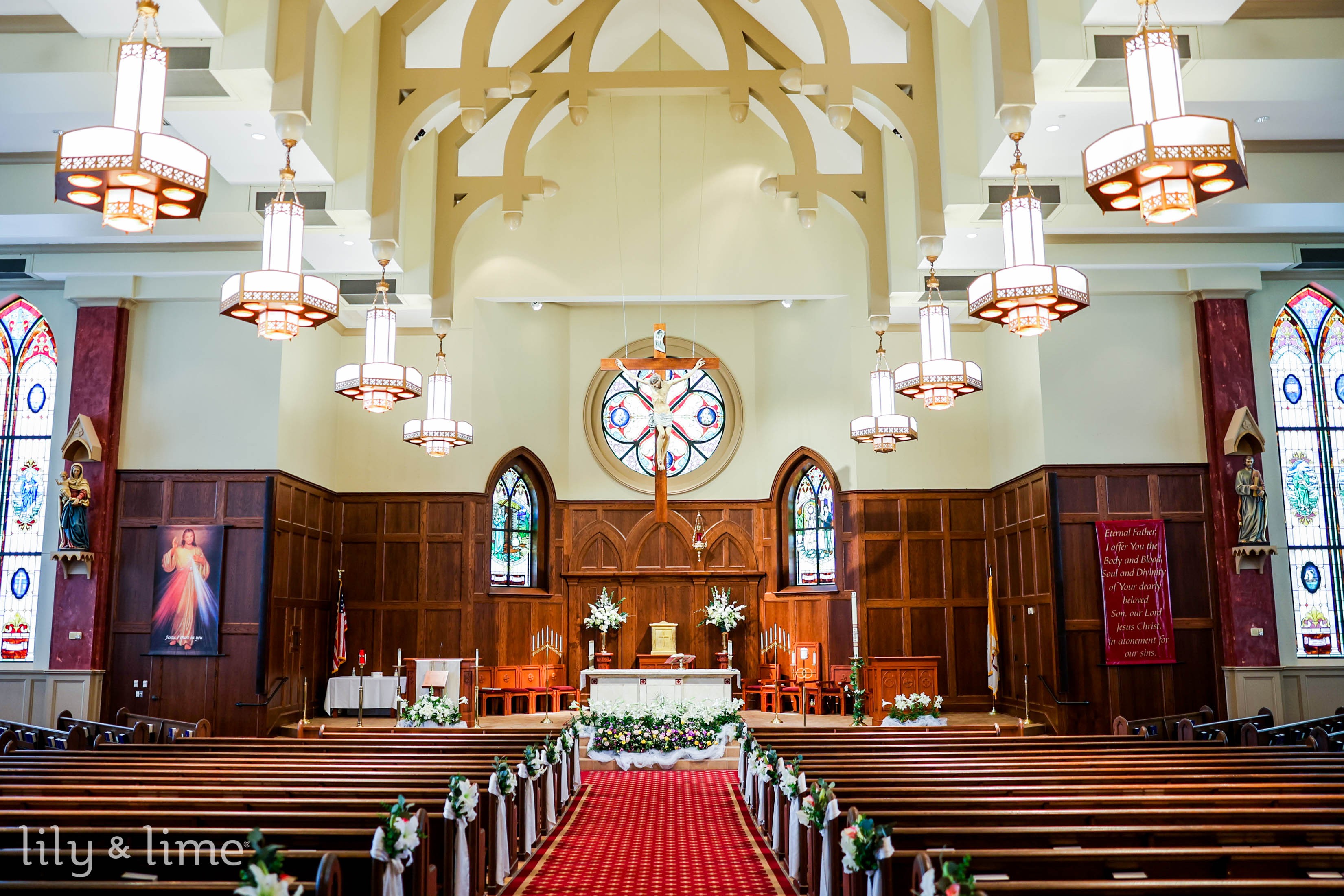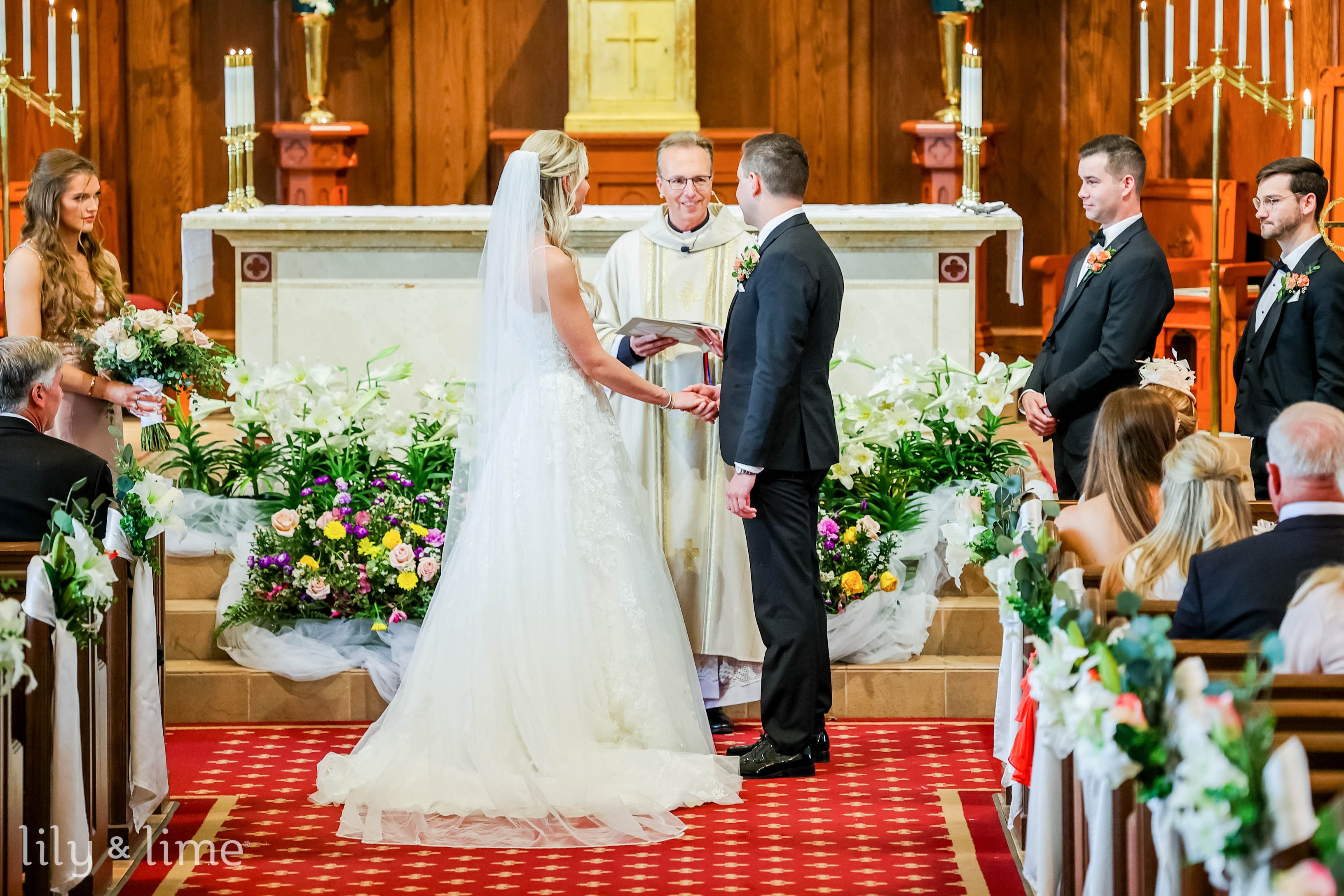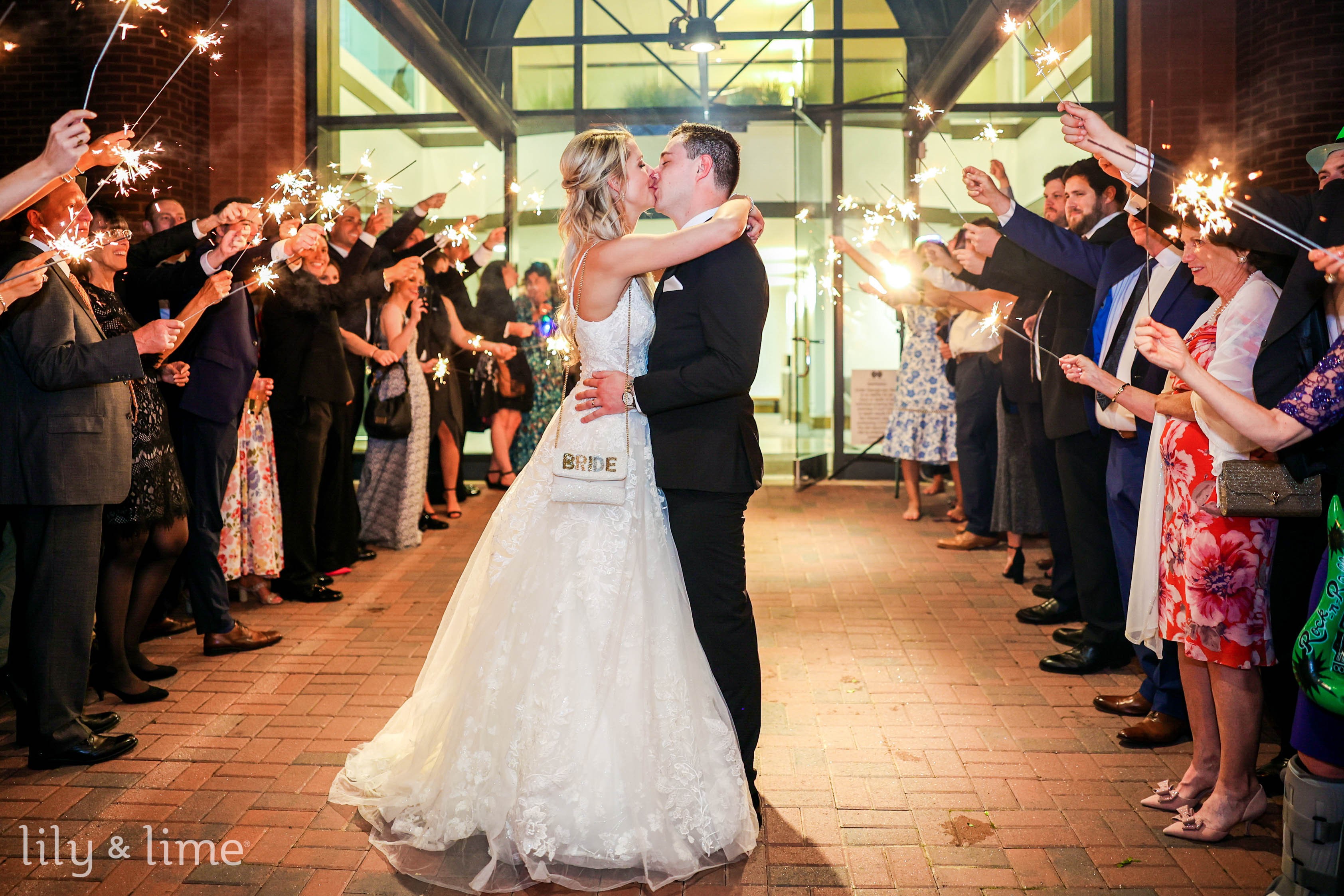 Falling in love and getting married can be one of the most beautiful experiences in life. When you fall in love with someone, you start to see the world through a different lens. You feel butterflies in your stomach, your heart beats faster, and you can't help but smile when you're around them. As your love grows stronger, you may start to imagine a future together and consider the possibility of getting married. The decision to get married is a significant one that involves commitment, trust, and communication. It requires a deep understanding of each other's values, beliefs, and aspirations. When you get married, you are making a promise to love and cherish each other for the rest of your lives. It's a commitment that comes with a lot of responsibilities, but it's also a commitment that brings immense joy and fulfillment.
Getting married can be a beautiful celebration of love, surrounded by family and friends. It's a time to reflect on your journey as a couple and look forward to a shared future. The wedding day itself can be magical, with the couple dressed in their finest attire, exchanging heartfelt vows, and sealing their commitment with a kiss. Marriage isn't always easy, and it takes effort and dedication to make it work. There will be ups and downs, but the key is to remember the love that brought you together in the first place. Communication, compromise, and respect are essential ingredients for a successful marriage. When you work together as a team and support each other through thick and thin, your love can only grow stronger. But watching Kaley and Connor say their vows and celebrate their special day together is something that makes us feel light and hopeful for their lovely future together! Let's dive into the details of their special day and witness their celebration.
Kaley and Connor got married in the beautiful city of Atlanta. Getting married in Atlanta can be a wonderful experience, as the city offers a variety of venues and locations for couples to tie the knot. Whether you're looking for a traditional wedding in a grand ballroom or a more relaxed ceremony in a rustic barn, there's something for every taste and budget. One popular option for a wedding in Atlanta is the historic Fox Theatre. This iconic venue offers a stunning backdrop for a grand and elegant wedding, with its ornate architecture and glamorous atmosphere. The Fox Theatre has several event spaces, including the Grand Salon and the Egyptian Ballroom, which can accommodate large wedding parties and provide a unique and unforgettable experience for your guests.
For those who prefer a more modern and sleek aesthetic, the Stave Room at American Spirit Works is another great option. This industrial-chic venue boasts a rooftop terrace with stunning views of the city skyline, making it the perfect spot for a memorable ceremony or reception. Couples looking for a more natural and rustic setting can consider the Atlanta Botanical Garden. This beautiful outdoor venue offers a variety of spaces for wedding ceremonies and receptions, including the Rose Garden, the Canopy Walk, and the Skyline Garden. The Botanical Garden is a particularly popular choice for spring and summer weddings when the flowers and foliage are in full bloom.
Another unique option for a wedding in Atlanta is the Atlanta History Center. This venue features several historic homes and gardens, including the Swan House, which offers an elegant and grand setting for a wedding. The Atlanta History Center also has a variety of indoor and outdoor spaces available, making it a versatile and customizable option for any type of wedding. No matter what kind of wedding you're looking for, Atlanta has something to offer. From historic landmarks to modern venues, there are plenty of options for couples to choose from when planning their special day. With its beautiful scenery, vibrant culture, and diverse range of wedding venues, Atlanta is a fantastic destination for anyone looking to get married in the South.
While there is an abundance of venues for our lovely couple to choose from, they decided on the two most amazing venues for their ceremony and reception. They went to Saint Brigid Catholic Church for their ceremony venue. It is a beautiful and historic church located in the heart of Atlanta, Georgia. It has long been a popular choice for couples looking to get married in a traditional Catholic ceremony. If you are considering getting married at Saint Brigid Catholic Church, here is what you need to know. First and foremost, it is important to note that Saint Brigid Catholic Church requires couples to complete a marriage preparation program. This program is designed to help couples prepare for a lifelong commitment to each other and to the Catholic faith. The program includes several sessions with a priest or deacon, as well as a weekend retreat.
Once you have completed the marriage preparation program, you can begin planning your wedding at Saint Brigid Catholic Church. The church has several options for wedding ceremonies, including a full Mass, a ceremony without Mass, and a ceremony for couples who have already been married civilly. One of the most striking features of Saint Brigid Catholic Church is its stunning architecture. The church was built in the neo-Gothic style and features soaring ceilings, intricate stained glass windows, and a beautiful altar. The church can accommodate up to 1,000 guests, making it a great choice for larger weddings.
In addition to the main church, Saint Brigid Catholic Church also has a smaller chapel available for weddings. The chapel is perfect for more intimate ceremonies and can accommodate up to 75 guests. When planning your wedding at Saint Brigid Catholic Church, you will work closely with the church's wedding coordinator. The coordinator will help you with everything from choosing readings and music to coordinating the procession and recession. The church also has a talented music ministry, which can provide beautiful music for your ceremony. Overall, getting married at Saint Brigid Catholic Church in Atlanta is a wonderful choice for couples who are looking for a traditional Catholic wedding in a stunning and historic setting. With its beautiful architecture, talented staff, and commitment to helping couples prepare for a lifelong commitment, Saint Brigid Catholic Church is truly a special place to start your life together as a married couple.
After the ceremony, Kaley and Connor chose The Metropolitan Club in Atlanta as their reception venue. It is a premier event venue that offers an elegant and sophisticated setting for wedding receptions. From its stunning views of the city to its luxurious amenities, the Metropolitan Club is the perfect location to celebrate your special day. The venue offers several spaces to choose from, each with its own unique charm and personality. The Grand Ballroom is a spacious and grandiose setting that can accommodate up to 500 guests. The room is adorned with crystal chandeliers, elegant drapery, and a large dance floor. It also features a built-in stage, perfect for your live band or DJ. If you're looking for a more intimate setting, the Georgian Room is a great option. It can accommodate up to 150 guests and boasts a stunning view of Midtown Atlanta. The room features a fireplace, beautiful wood-paneled walls, and an outdoor terrace, creating a cozy and intimate ambiance for your reception. Another option is the City View Room, which can hold up to 200 guests. This space offers a panoramic view of the Atlanta skyline, which will be a beautiful backdrop for your reception. It also features an outdoor terrace and a built-in bar, making it a perfect spot for your guests to enjoy cocktails and hors d'oeuvres.
The Metropolitan Club also provides an exceptional culinary experience. Their culinary team offers a wide range of menu options, from traditional Southern cuisine to modern and innovative dishes. They use only the freshest and finest ingredients, and they can accommodate dietary restrictions and preferences. In addition to the stunning venue and delicious food, the Metropolitan Club also offers excellent service. Their professional and experienced event staff will work with you to ensure that every detail of your reception is executed flawlessly. From the planning stages to the day of the event, they will be there to make sure that everything runs smoothly. Overall, hosting your wedding reception at the Metropolitan Club in Atlanta will create a memorable and unforgettable experience. With its beautiful spaces, exquisite cuisine, and exceptional service, it is sure to be a celebration that you and your guests will cherish for years to come.
Kaley and Connor's wedding day is timeless and the photos from the day will surely age well. We loved the subtle soft color choices, the well-balanced wedding party outfits, and the classy decorations which were true to the couple's personality. On the wedding day, our gorgeous couple woke up and got ready for the beautiful day ahead. Our Atlanta wedding photographers got some beautiful detail shots of the couple getting ready, the dress hanging with the bridesmaid dresses, and the decor elements. Kaley wore a lace wrap as she got ready, while her girls wore mauve silk slips with white robes. They were captured in a playful shot as they got ready for the day. Soon Kaley slipped into a stunning A-line wedding dress with lace details and thin straps and a poofy skirt. Her hair was arranged in a gorgeous half-updo and her makeup was minimal. A pair of sparkling earrings and a long translucent veil perched on the crown of her blonde hair added the finishing stroke to her lovely attire. Kaley carried a gorgeous pastel-hued bridal bouquet with a sprinkling of greenery, and a happy smile played on her lips. Overall, she looked like a princess. Connor on the other hand looked equally striking in his classy black suit, white shirt, champagne bow tie, and peach boutonniere, which was paired with a pair of black formal shoes. Their wedding party looked equally balanced with the girl wearing mix-and-match mauve bridesmaid dresses and the groomsmen matching the groom!
After the bride and groom got ready, there was a first-look moment which was beautifully captured by the Atlanta wedding photographers. Then the couple met each other at the church where they were to get married. The church was dressed up modestly in minimal wedding decor as the wooden panels and glass-stained windows added to the timeless venue. Kaley was walked down the aisle by her father, while her groom Conner waited for her at the altar. Soon they exchanged vows, exchanged rings, and kissed each other as they were announced married. Their guests cheered as they walked back up the aisle cheering! After the ceremony, the couple posed for some group photographs with their wedding guests, family, and friends. We especially loved the shot where Kaley and Connor kissed while the bride and groom's party stood in line on either side and cheered playfully! After the group shots were done, the couple then posed for some couple portraits to commemorate the momentous occasion. The red brick walls proved to be the perfect backdrop for the couple's shots. After that, the couple took some final group shots outdoors with their loved ones and wedding party, along with some couple portraits, and solo captures and soon it was time for them to celebrate.
The couple soon arrived at the reception venue to join their guests and celebrate the occasion. The venue was decorated with classy and elegant touches. Our Atlanta wedding photographers captured all the crucial wedding memories as the evening unraveled for the couple. The couple had their first dance, along with their father-daughter and mother-son dance. After the dance, the couple had their cake-cutting ceremony. The adorable yet elegant white two-tier cake was adorned with pastel bloom and perfectly represented the theme: minimal and elegant. Then followed the wedding toast and soon the memorable night came to an end as the couple left for their happily-ever-after under a boulevard of sparklers. Overall, this was a gorgeous wedding day and our wedding photographers in Atlanta captured every detail of the day perfectly with their lenses.
A wedding is a day that many people dream of their whole lives. It is a day when two people declare their love for each other in front of their loved ones and commit to spending the rest of their lives together. With all the effort and planning that goes into making this day perfect, it's no surprise that couples want to capture every moment of it. This is where wedding photography comes in, as it is the perfect way to preserve these precious memories for a lifetime. Wedding photography is much more than just capturing pretty pictures. It is an art form that captures the essence of the day, the emotions, the details, and the beauty that surrounds the bride and groom. Wedding photography immortalizes the couple's love and tells the story of their special day in a way that nothing else can.
A wedding photographer is not just someone who takes pictures; they are a storyteller, a magician who can transform simple moments into timeless works of art. They have the ability to capture every important detail of the day, from the bride's hair and makeup to the groom's cufflinks, to the intricate lace on the wedding dress. Wedding photography is not just about the day itself, but also about the memories that are created. Looking back at the photos taken on that special day is like reliving the memories and experiencing the emotions all over again. It's a way to preserve the joy, love, and excitement that was felt on that day. For many couples, their wedding day is one of the most important days of their lives, and they want to remember it in the best possible way. Wedding photography provides them with a tangible reminder of that day, a way to look back and relive those moments whenever they want. It is a priceless investment that will only increase in value as time goes by.
Wedding photography is an essential part of any wedding. It captures the beauty, the emotion, and the memories of the day, ensuring that they can be cherished for a lifetime. It is a way to create a visual legacy, tell the story of that special day, and immortalize the love that brought two people together. So if you're getting married soon, make sure to choose the right wedding photographer, and treasure the memories that they will capture forever. While love is everywhere around us, and can be witnessed in abundance, there is something so refreshing and pure about Kaley and Connor's wedding day, it leaves us soothed and confident in the knowledge that love can be so beautiful. The formal church ceremony was flawlessly executed, and the reception was a barrel of fun. From minimal muted colors to classic choices in decor, from a perfect mix of outdoor and indoor spaces and the heartwarming moments carefully captured by the wedding photographers, everything comes together to make this wedding a little more special than the rest. We hope Kaley and Connor have a lovely life ahead of them!